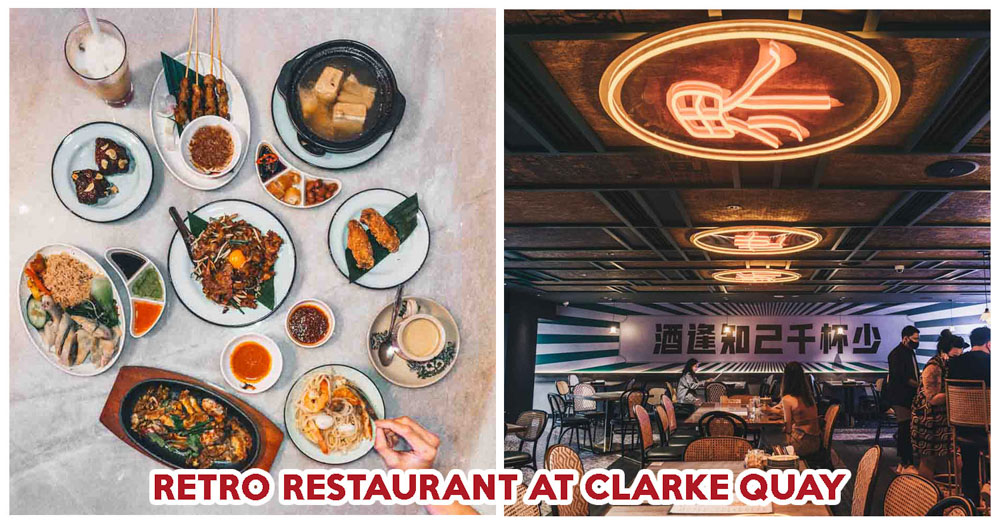 Yum Sing! at Clarke Quay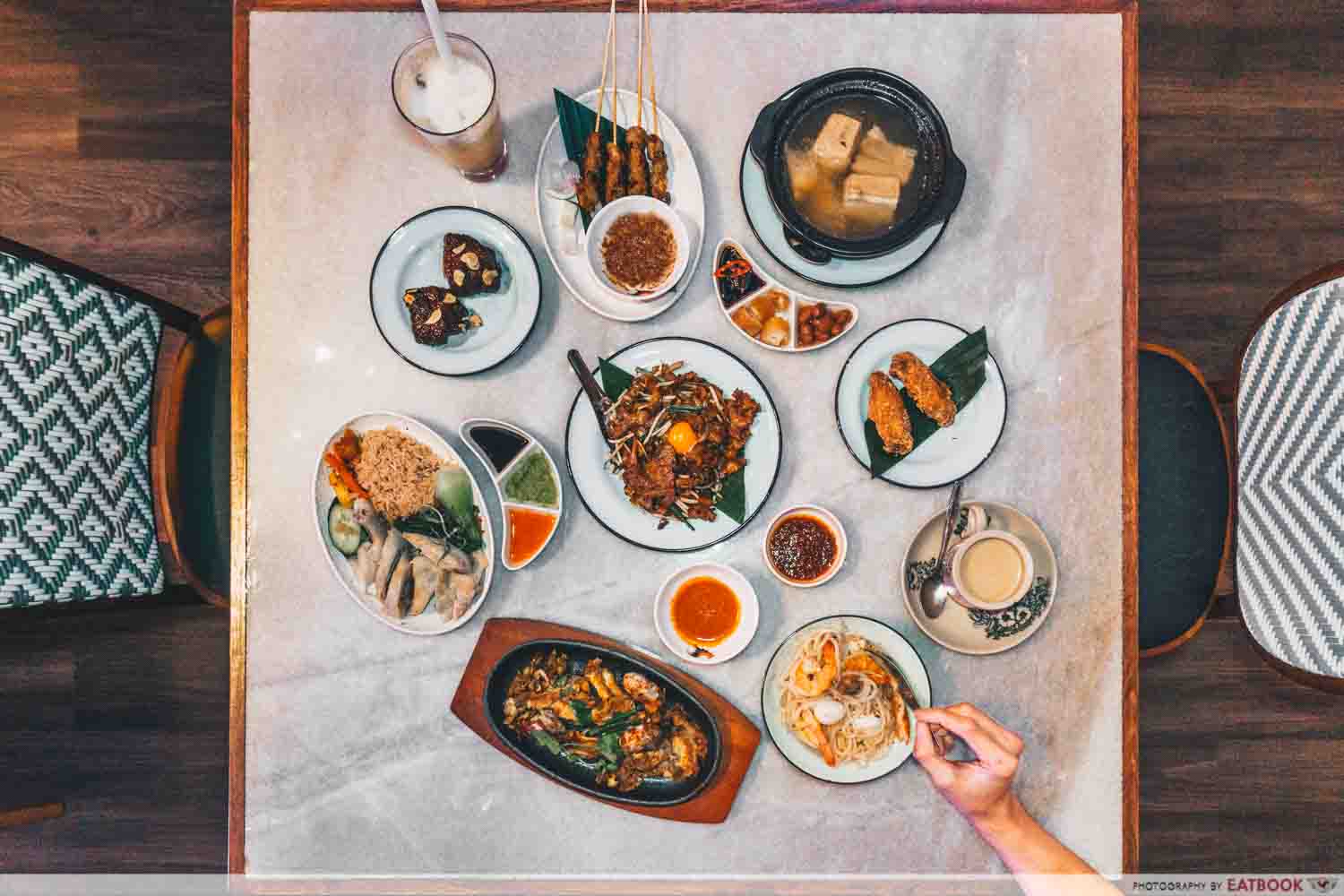 Inspired by New World Amusement Park that waned in popularity during the 60s, Yum Sing! brings the entertainment venue of the bygone era back to life in Clarke Quay. Being a fan of fancy retro stuff myself, I put on my vintage polo tee and headed down to experience it in person.
Food At Yum Sing!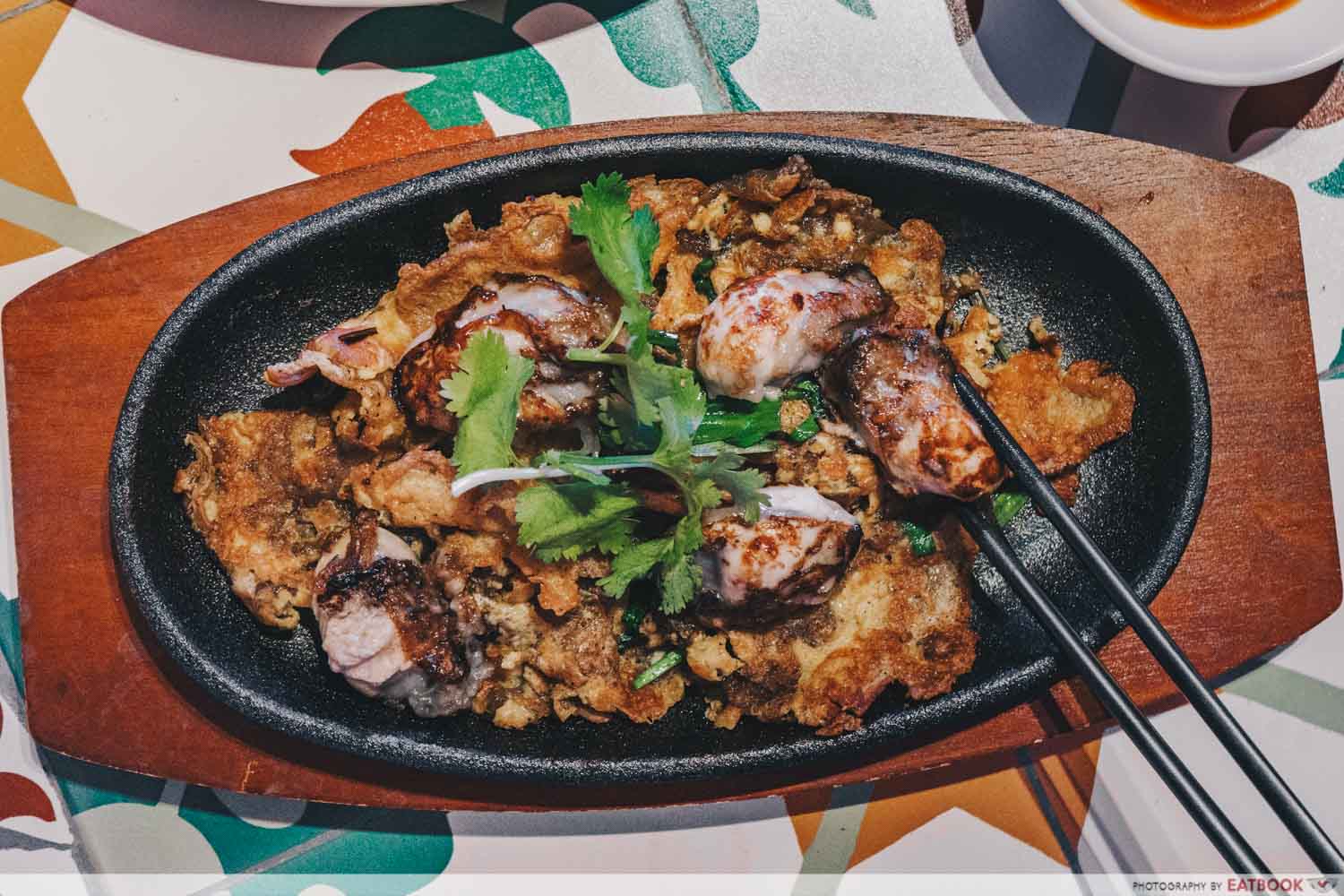 The Oyster Omelette ($12++) a.k.a. orh luak, or orh jian, came served on a hotplate. What immediately caught my attention were the large pieces of oysters.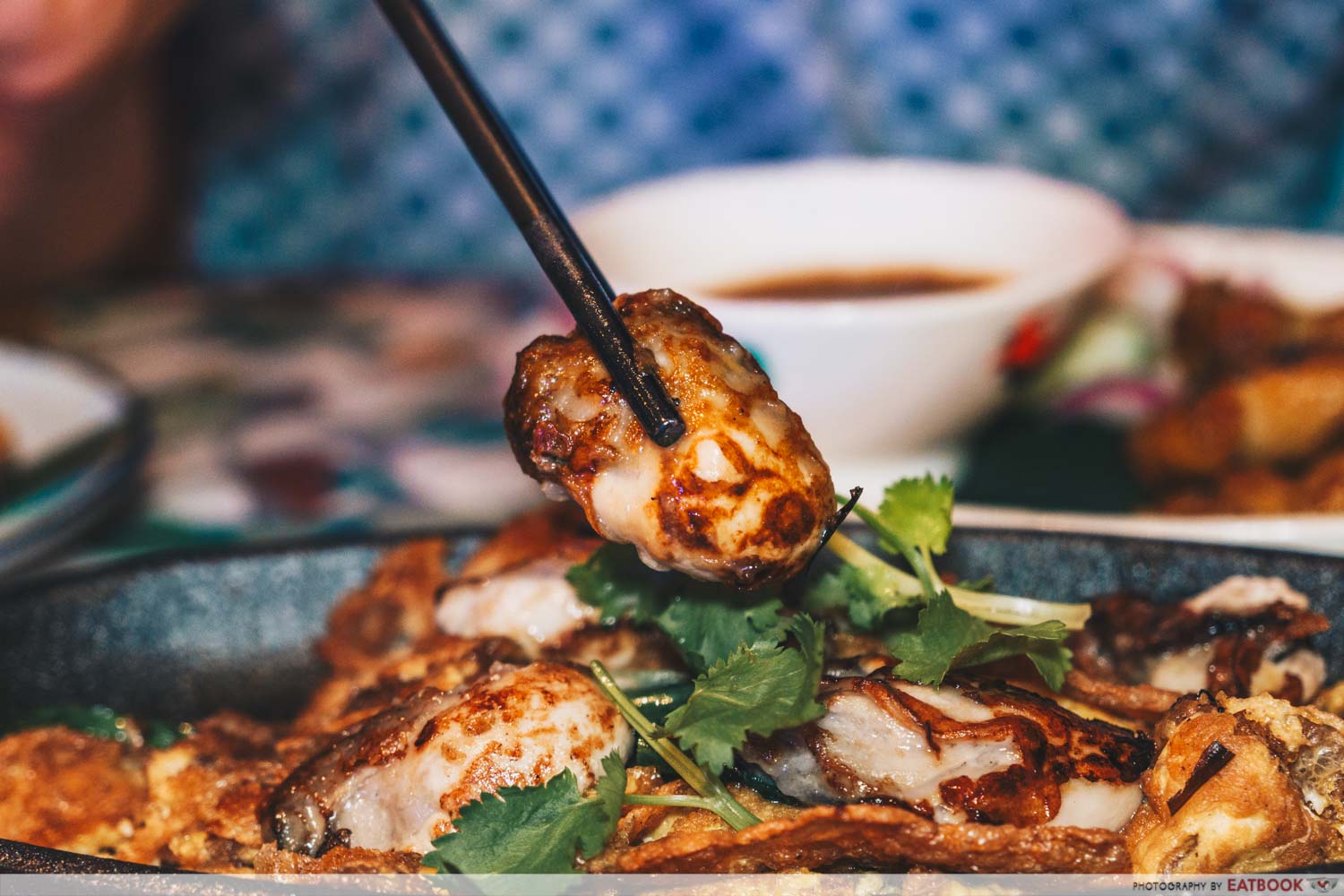 They were so eye-catching that for once I didn't actually have to hunt for them within the depths of the egg. You have no idea how happy I was to know that my dining companion didn't fancy the taste of oysters. I had all the fresh, plump, and juicy oysters to myself.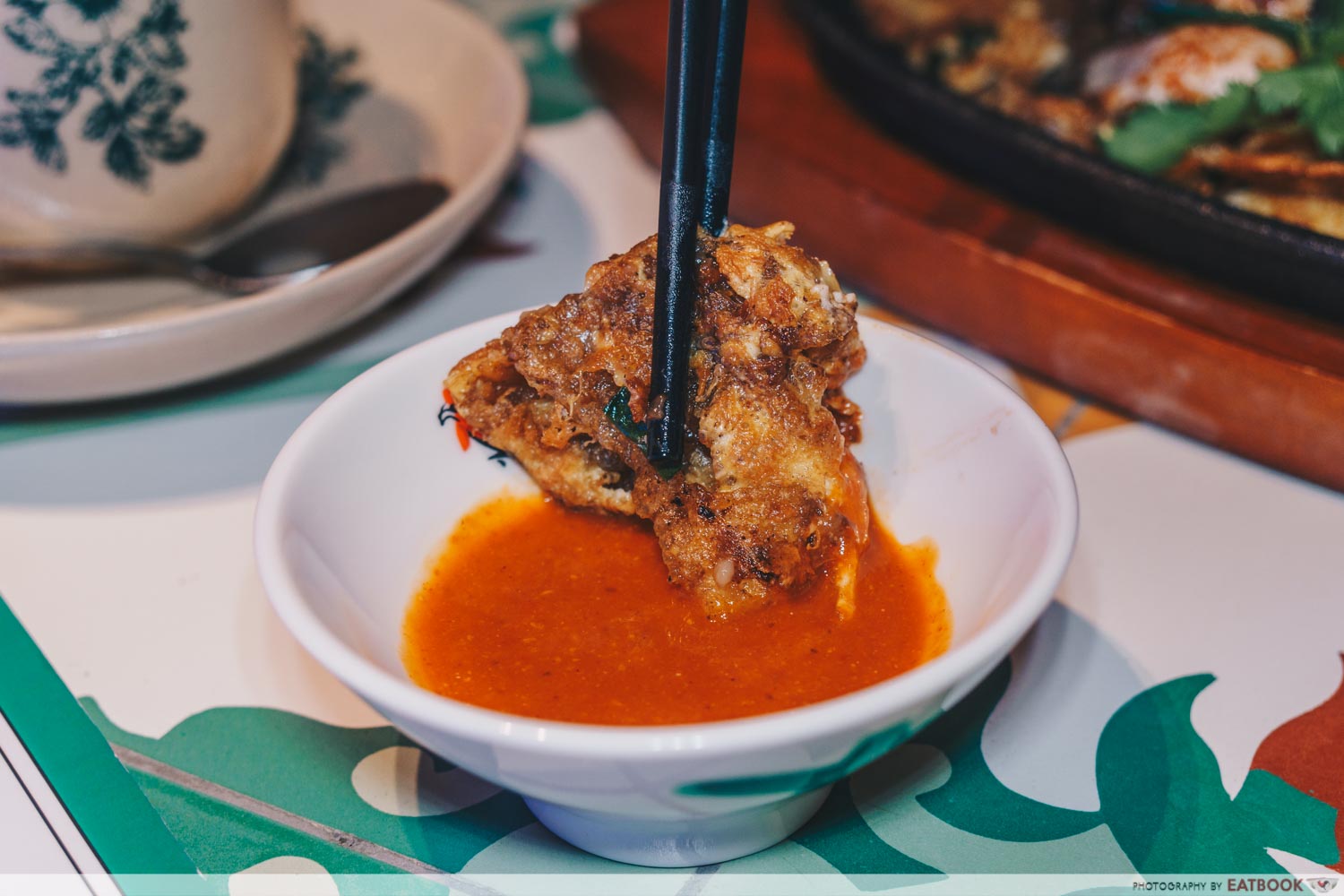 I enjoyed the slight chew that came along with the starchy eggs, allowing me to enjoy the savoury goodness just a tad longer. Dipping into the pungent garlic chilli provides an extra oomph, just in case the dishes start to feel too oily.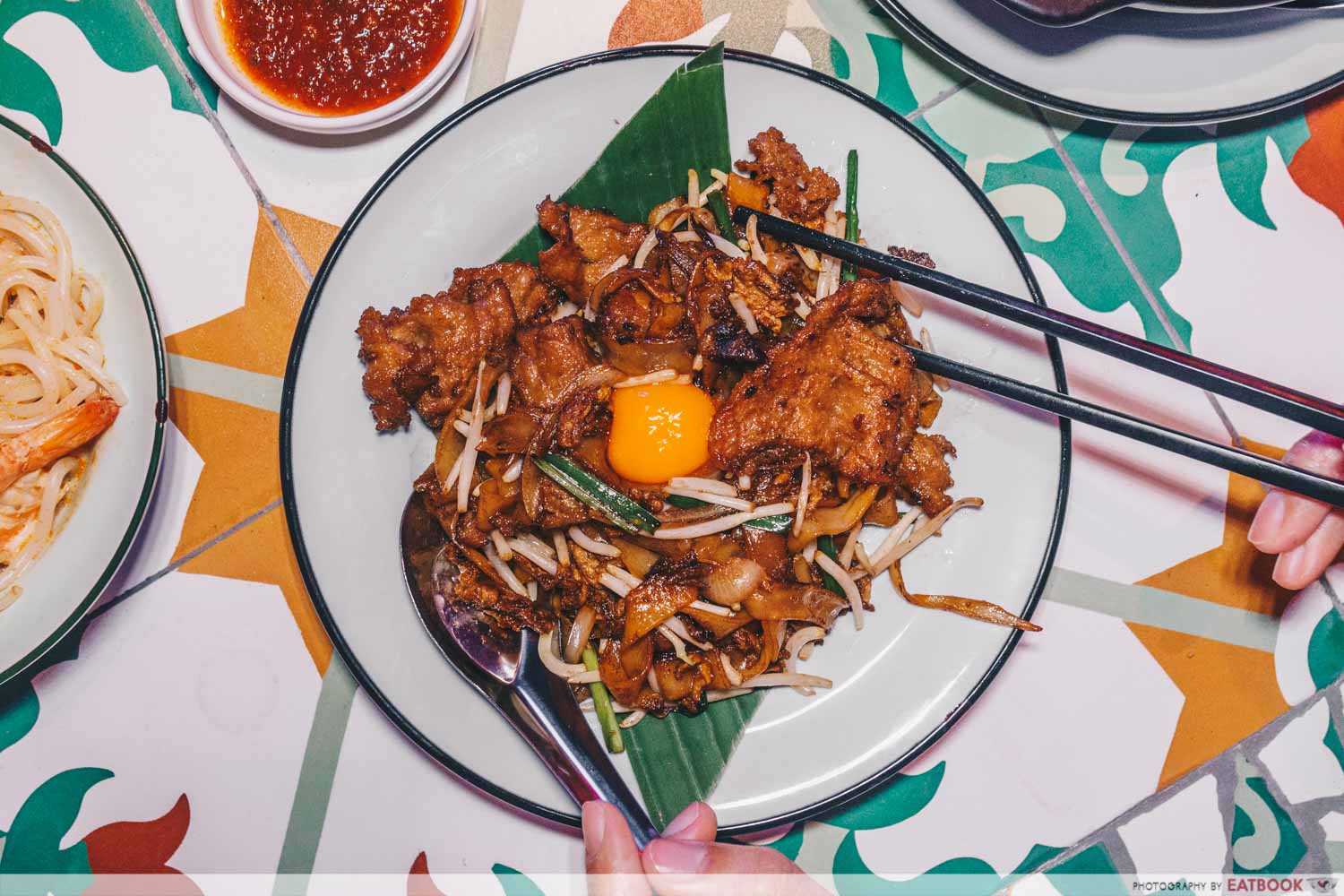 The Moonlight Dried Beef Hor Fun ($10++) gained its name from having a luscious yellow yolk perched on top of the mountain of hor fun. The set-up reminds me of a common dipping option in Japanese sukiyaki, and I was hoping the egg yolk would provide a similar "smoothing" effect to the dish.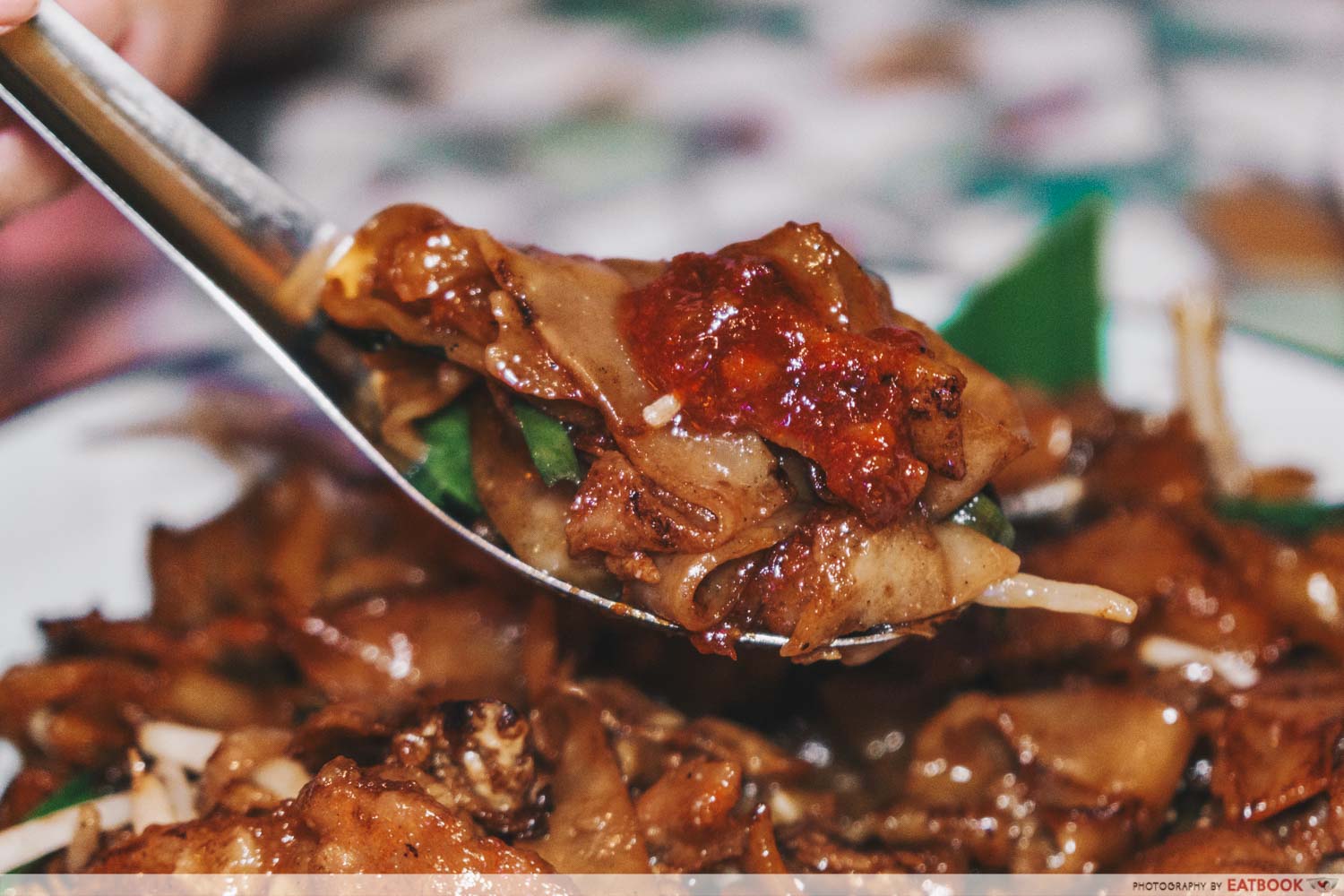 The egg yolk contributed a glistening and slippery surface to the dish, which made it silky smooth. It also wasn't too oily, which is always a plus. What would have elevated this dish further would be a wok hei flavour—the epitome of all wok-fried zi char dishes.
Though the large slices of beef were marinated just right and the natural flavours of the meat were allowed to shine, they were a tad overcooked and rather tough to bite.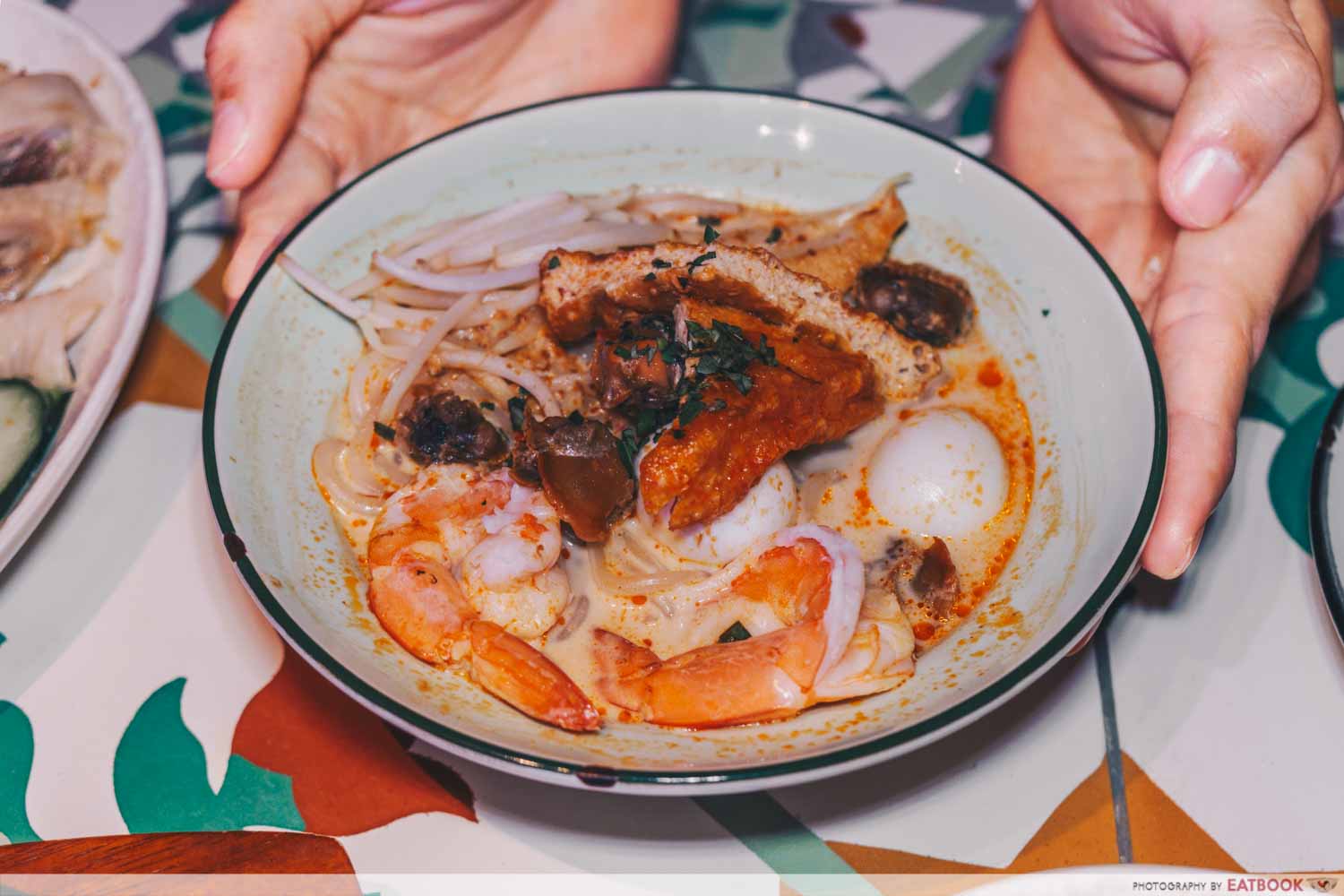 Yum Sing!'s menu is made up of local hawker classics such as chicken rice, laksa, and oyster omelette, which are all of my favourite go-to orders.
Their take on Laksa ($10++) included an expected array of ingredients featuring prawns, quail eggs, hum, and tau pok, less the typical large dollop of sambal chilli which I would have eagerly mixed in.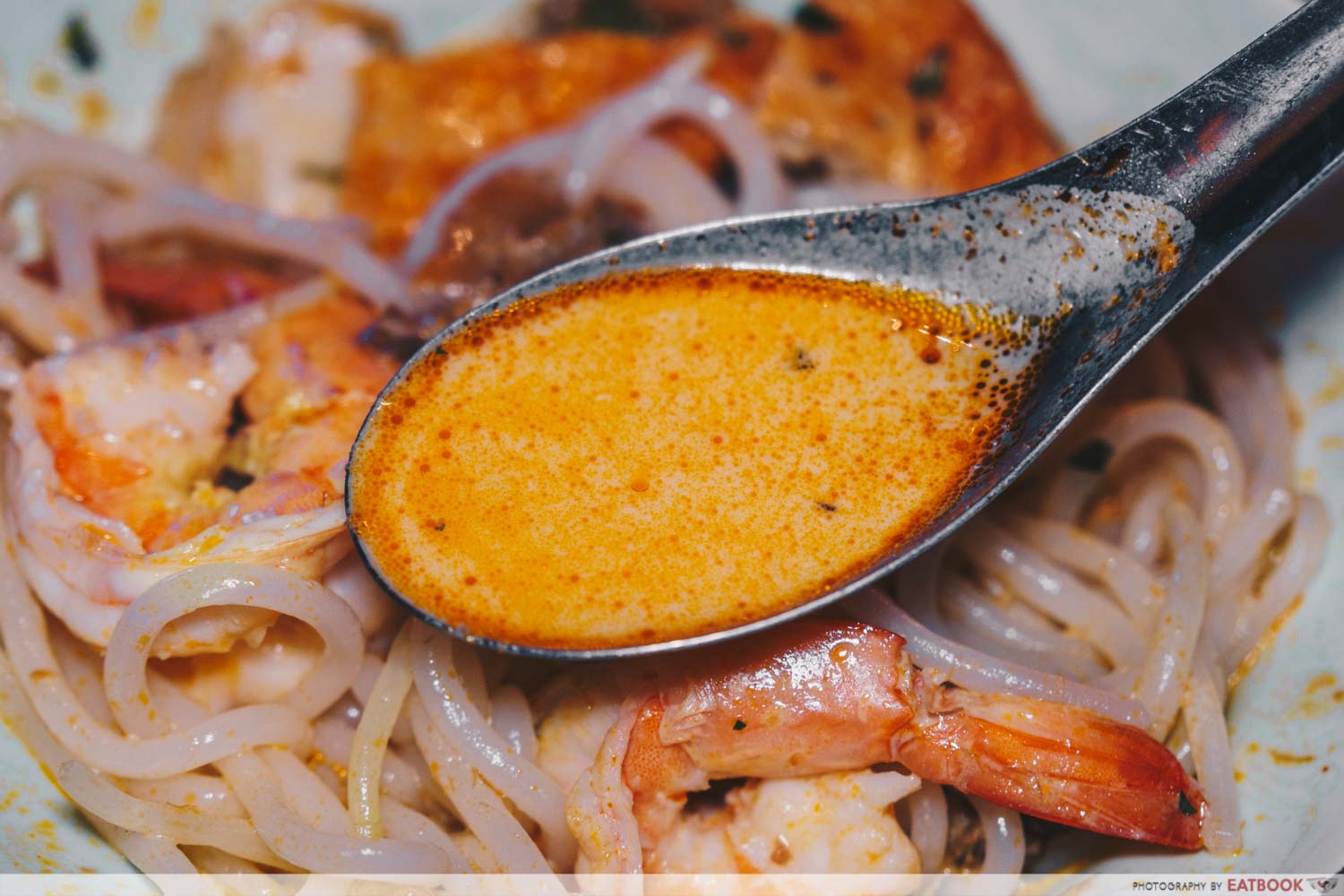 The broth was creamy and savoury, a little heavy on coconut milk, and missing the characteristic sambal chilli kick of spice.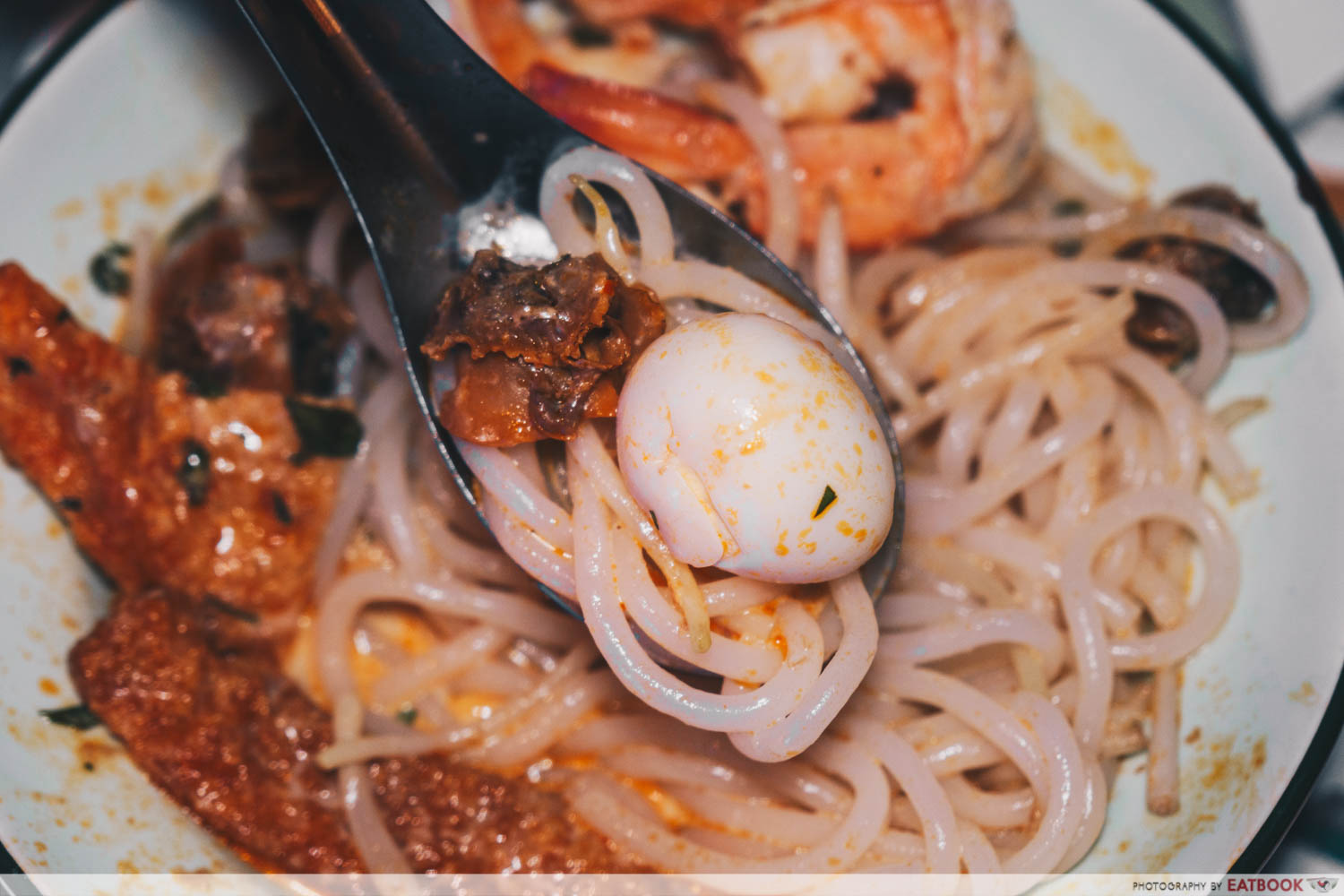 While I appreciated their attempt to serve it Katong laksa-style with a tiny metal spoon, the noodles weren't chopped the Katong laksa way. This made navigating the shallow bowl rather tricky, considering there was a surprising amount of ingredients for the small bowl.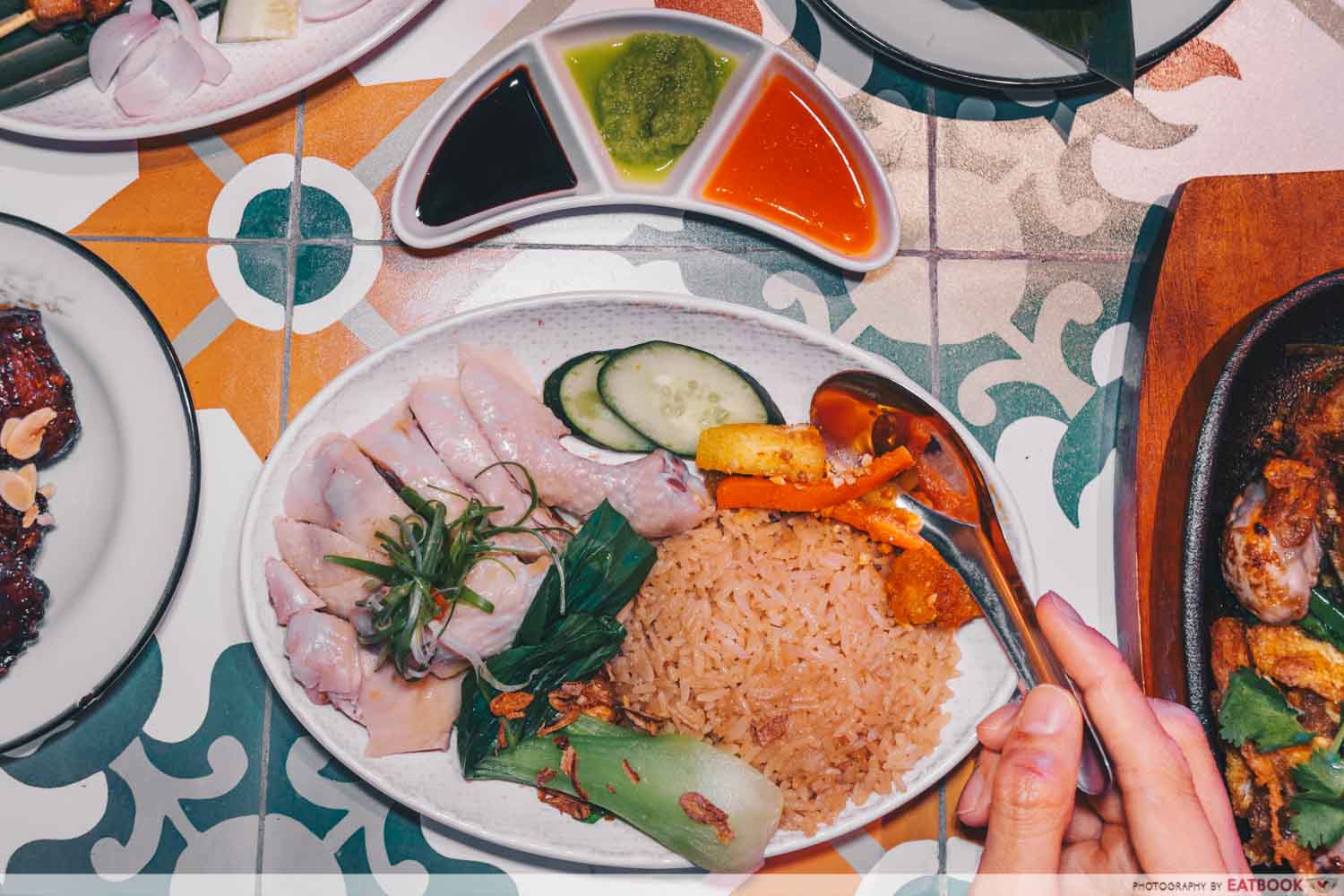 Undoubtedly, I was curious to find out what their Chicken Rice ($10++) had to offer, considering I had gone on a streak of eating Ming Kee Chicken Rice every other day.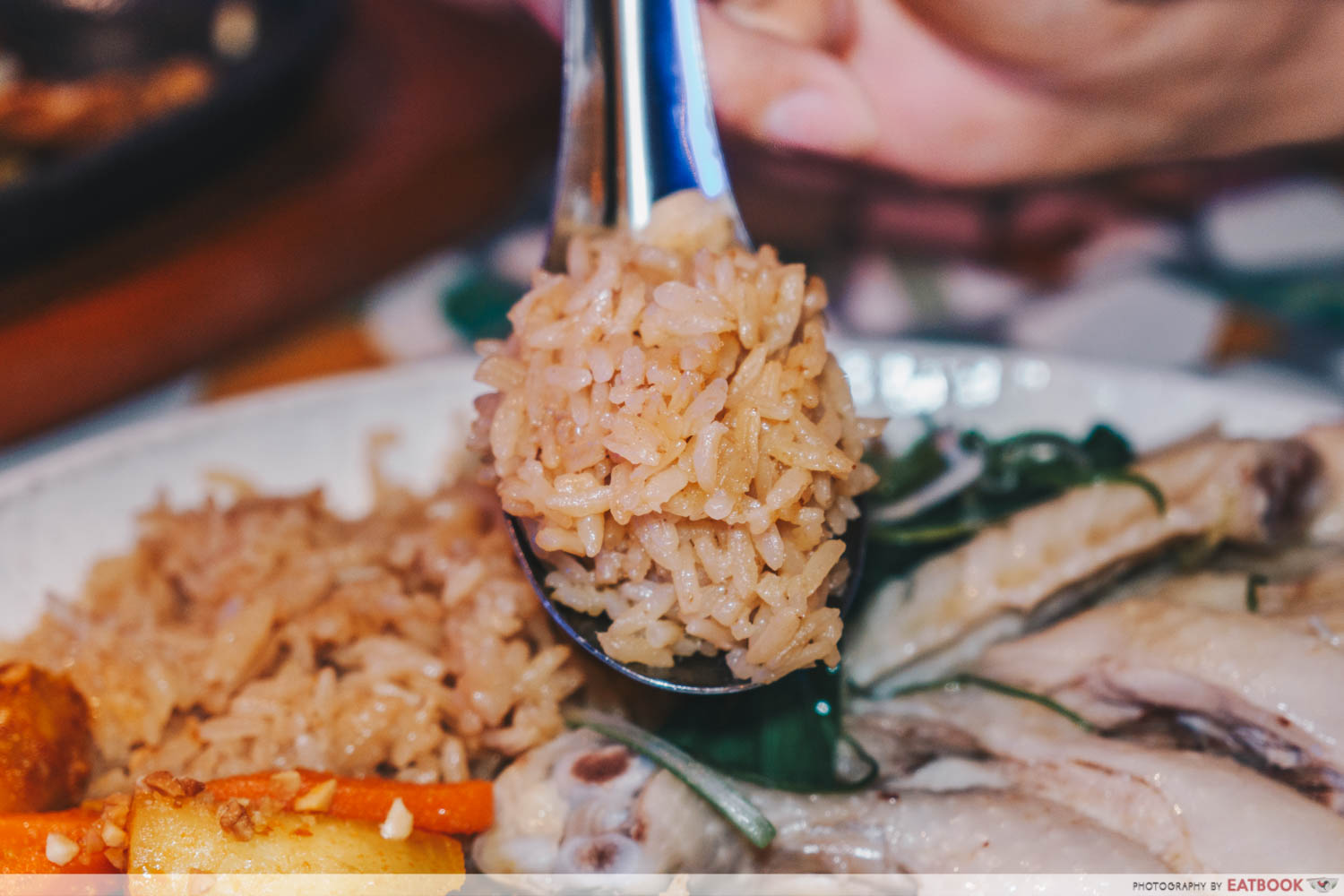 The rice was promising, with its slightly brown hue and fragrant chicken oil aroma that made me anticipate full-on flavours. The rice grains were cooked to a soft, but not mushy, texture. It was, however, a tad too salty.
I was pleasantly surprised by how tender the chicken meat was and it bore the light aroma of chicken oil, which is how a good steamed chicken should be.
I opted to dip it in the ginger sauce for its added kick and refreshing pungent taste, which helped to mellow out the saltiness of the rice.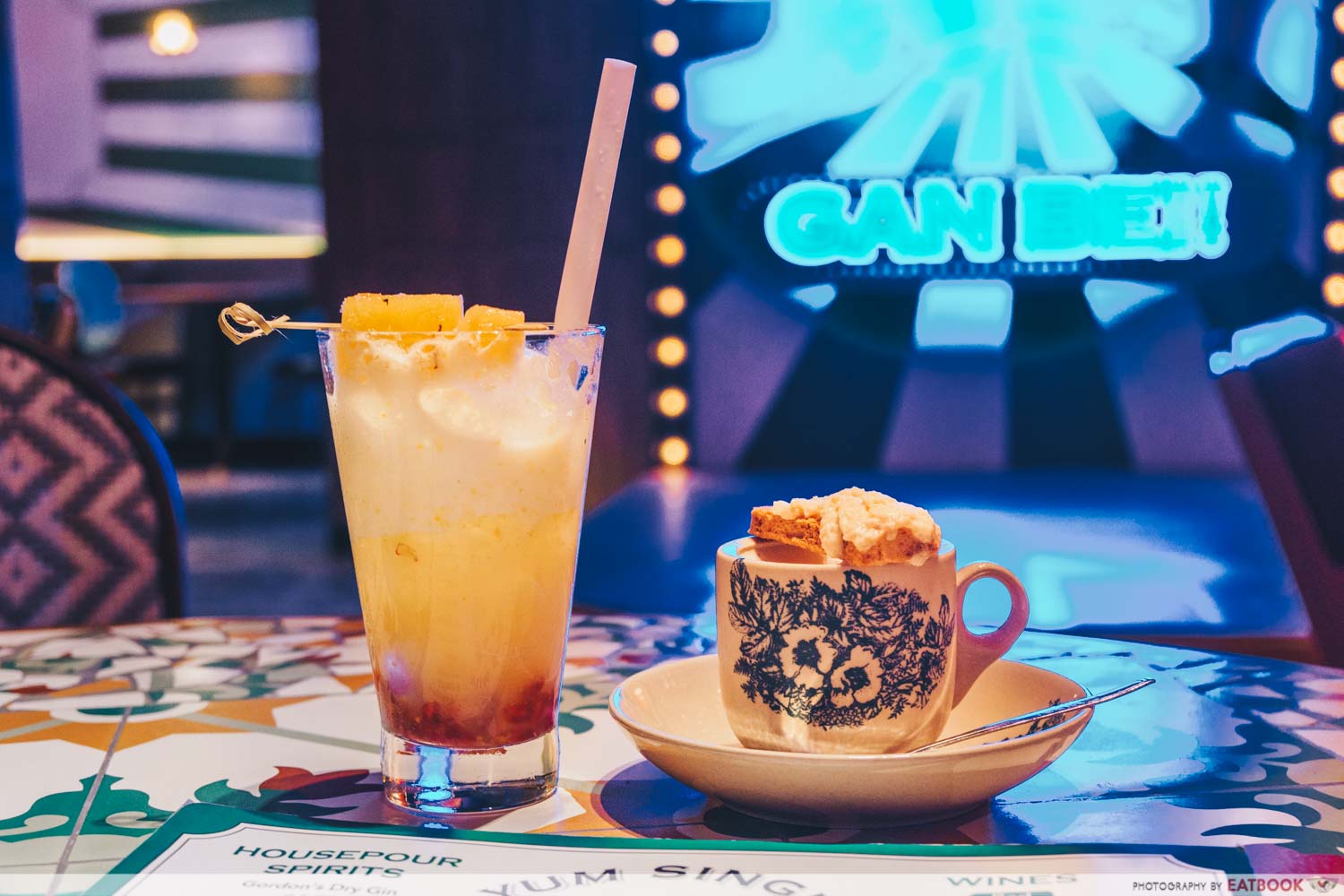 They also carry a selection of cocktails inspired by traditional Singaporean drinks. My favourite was the Kaya Toast Set ($18++). Served with a toasted biscuit over a traditional kopitiam ceramic cup, the cocktail combined a thick creamy kaya milk with spicy rum for that invigorating kick.
Ambience at Yum Sing!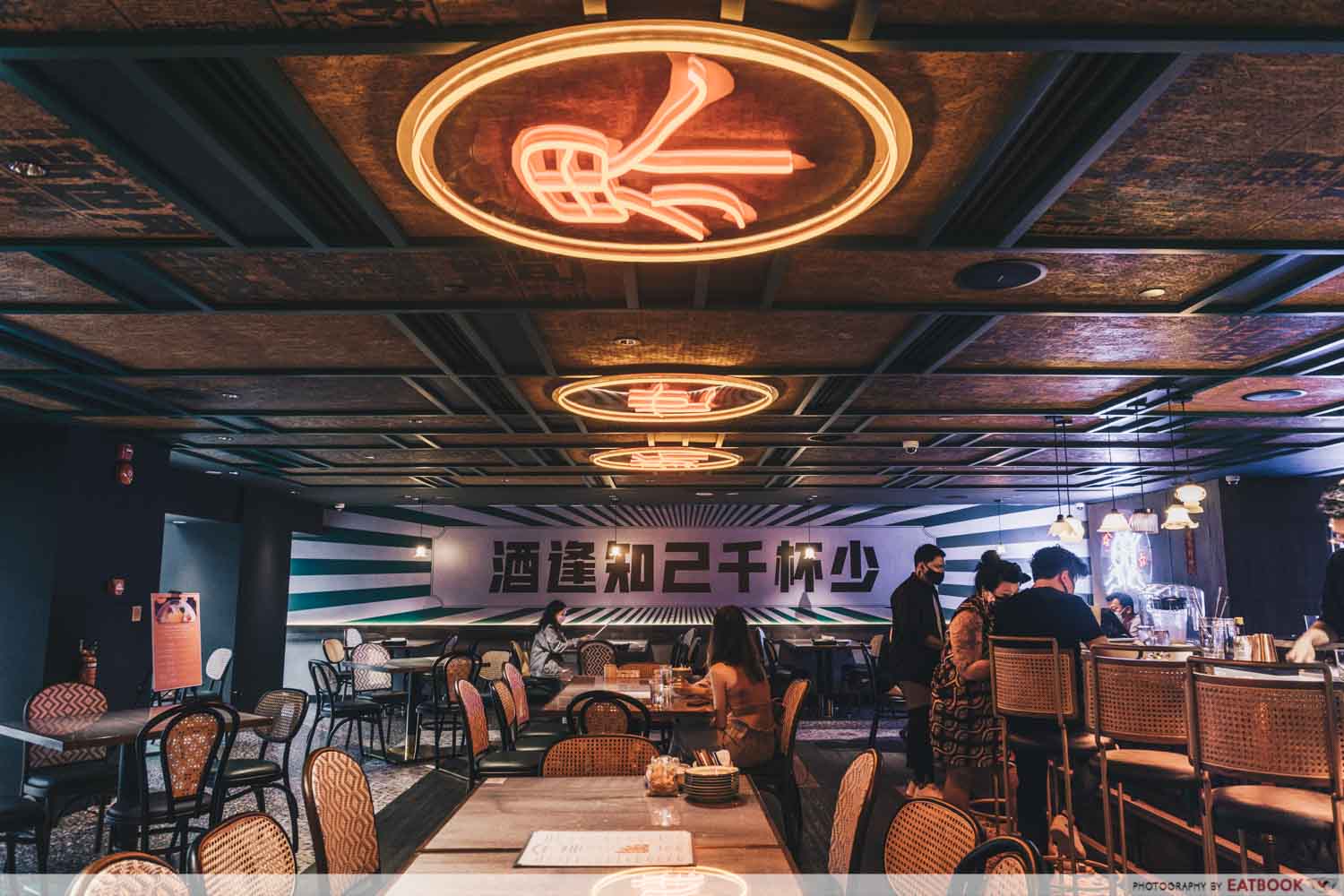 Located a four-minute walk from Fort Canning MRT Station, Yum Sing! can be found along the same stretch as other modern entertainment venues. The icing on the cake here for me was the meticulously curated playlist of hits from the 60's. The ambience of Yum Sing! ensured all five of my senses were transported back in time.
The verdict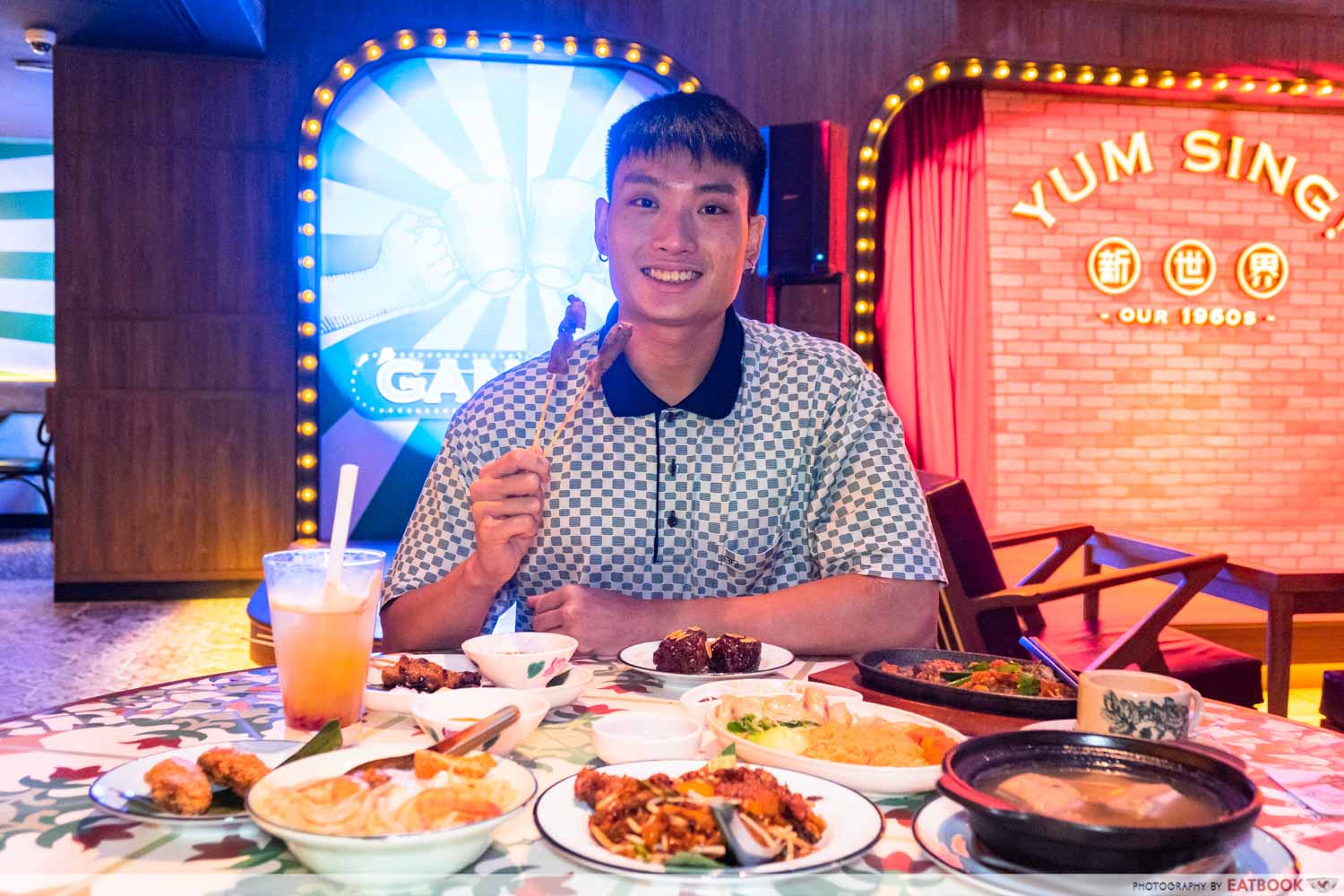 Yum Sing! might evoke nostalgia for those who have lived in the era, and give the newer generations an experience of what they missed. The area is a wonderful place to unwind with your friends over their interesting range of cocktails as you soak in the very well-thought-out retro ambience. The food, on the other hand, leaves more to be desired.
For other retro-inspired places, check out our review of Downstairs, an HDB void deck-style cafe in Suntec City.
Downstairs Review: Retro Void Deck Cafe With Lu Rou Mian And Salted Egg Chicken Nasi Lemak In Suntec City
Address: 3 River Valley Road, #01-06/07, Block B, Singapore 179021
Opening hours: Daily 4pm to 10:30pm
Tel: 6261 6463
Website
Yum Sing! is not a halal-certified eatery.
Photos taken by Chew Yi En
This was a media tasting at Yum Sing!
The post Yum Sing! Review: New Retro Restaurant With Zhnged-Up Hawker Classics And IG-Worthy Neon Lights appeared first on EatBook.sg – New Singapore Restaurant and Street Food Ideas & Recommendations.