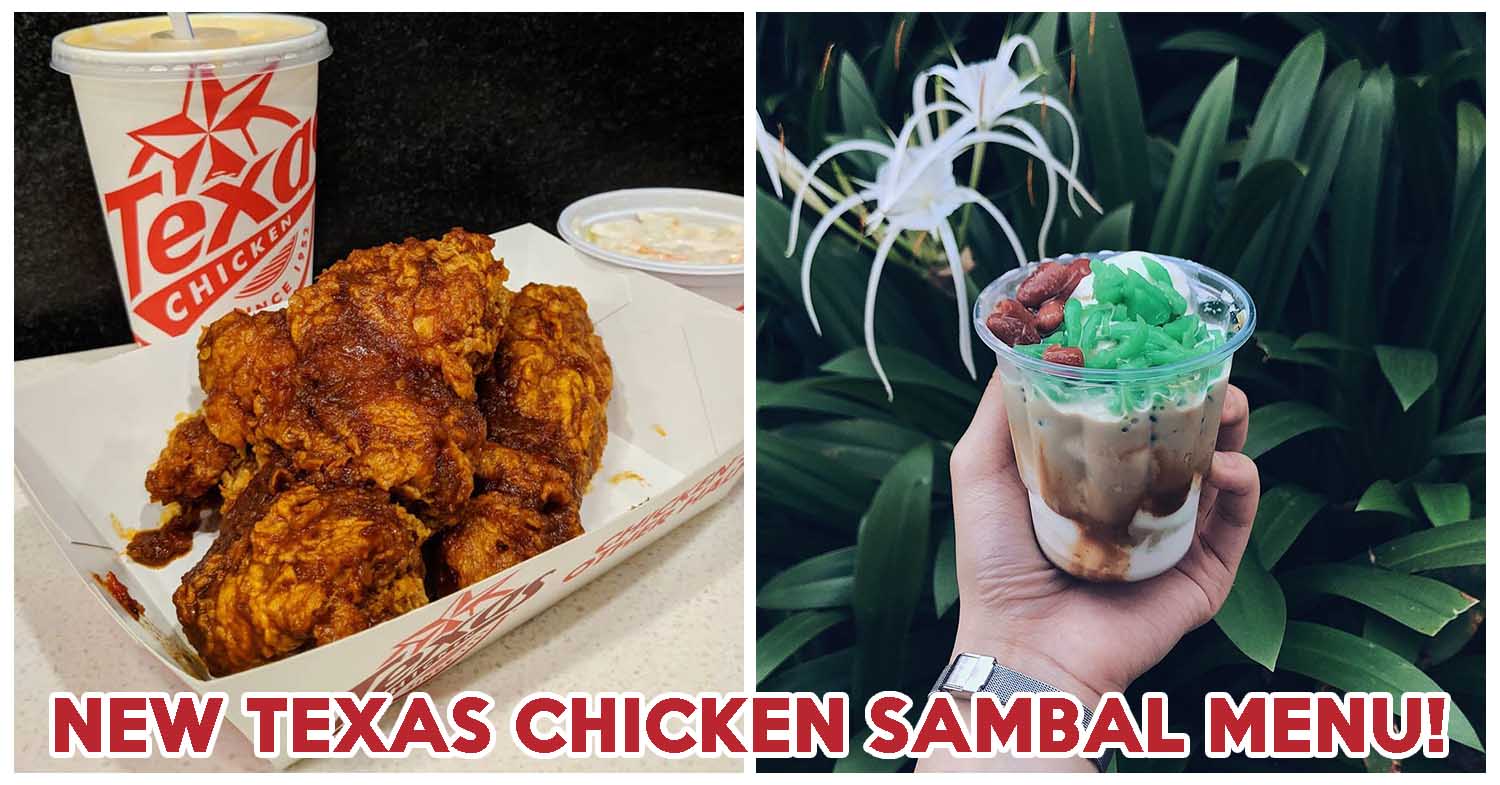 Texas Chicken's new Get Sambalz menu
Texas Chicken brings back its Texas Sambal Chicken each year without fail, taking a local hawker favourite to the fast-food arena. This year is no different, because the Get Sambalz menu is back again for a limited run from 15 April to 26 May 2021, but here's where the story changes─they've improved the recipe for the sambal that goes with the chicken.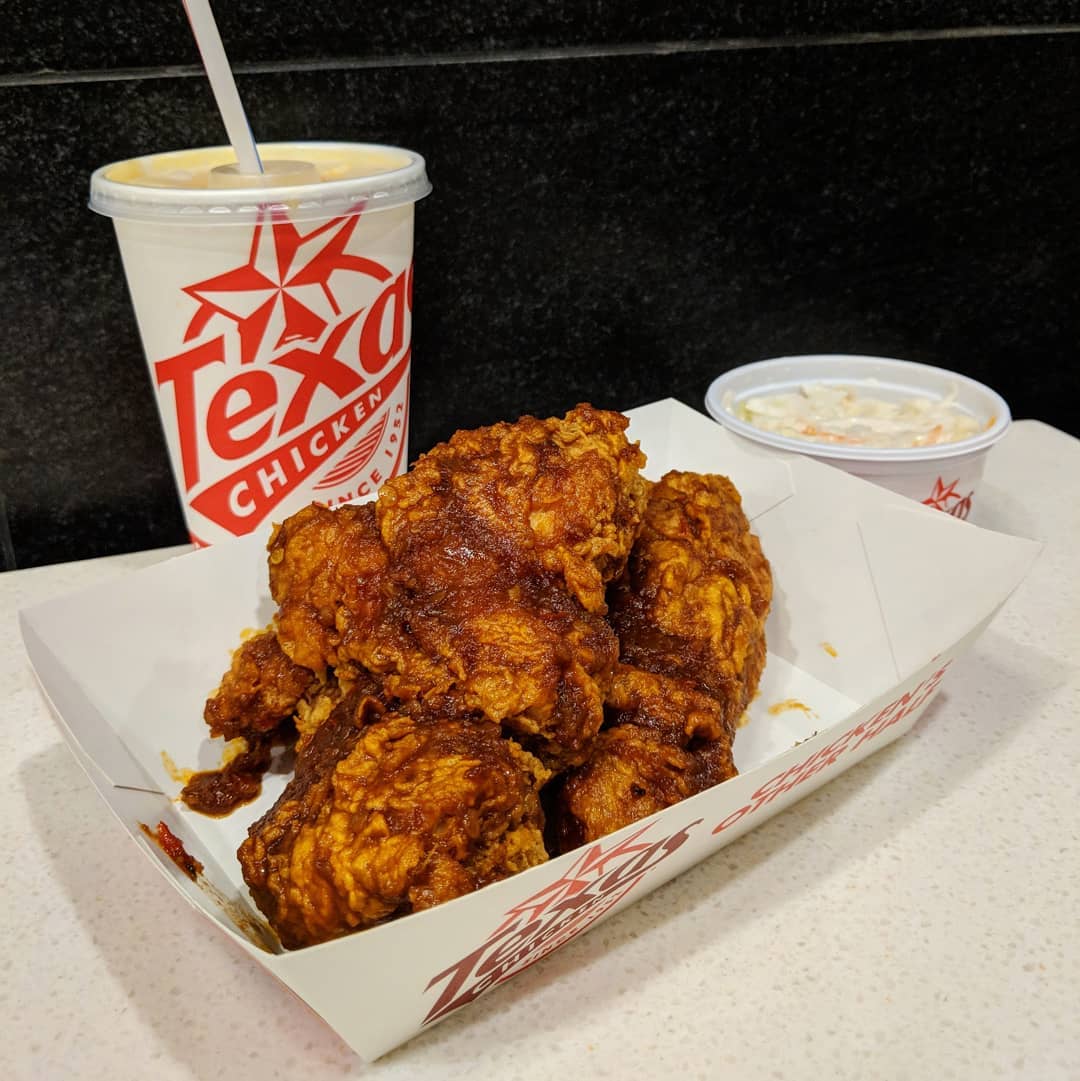 Image credit: @ashleyoms
According to Texas Chicken, the sambal has been enhanced for a "richer, spicier flavour" that is supposed to cater to the palates of spice-loving Singaporeans. This sambal is made in-house, with an original recipe that comprises, among other spices, lemongrass, turmeric, assam, and shallots.
Get a taste of the sambal, coating Texas Chicken's signature fried chicken, in a 1-Piece Sambal Chicken And Rice Set (from $8.40), which comes with chicken-flavoured rice, regular coleslaw, and regular Sjora Mango Peach. The rice is said to be lightly flavoured with hints of ginger, reminiscent of our local chicken rice.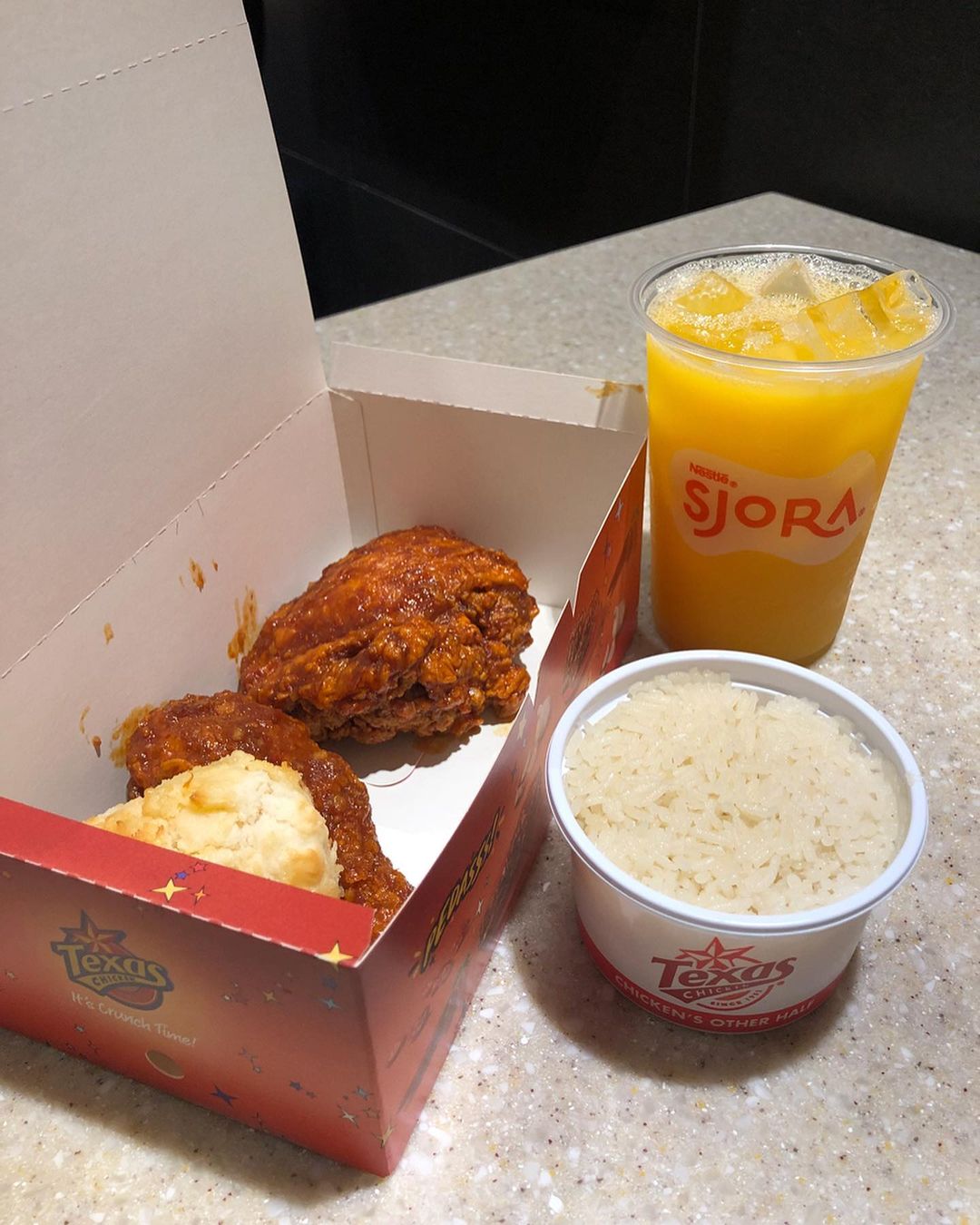 Image credit: @whatisdigesting
Otherwise, go for the 2-Piece Sambal Chicken Combo (from $9.80), for two pieces of the sambal-coated fried chicken with one small mashed potato, a honey butter biscuit, and a regular Sjora Mango Peach.
Perfect for a bigger group, there's also a 5-Piece Sambal Chicken Bundle (from $27.90), which is accompanied by popcorn chicken, large mashed potatoes, two honey biscuits and two regular Sjora Mango Peach drinks.
This re-release of the Get Sambalz menu coincides with the start of Ramadan, so Muslims looking to break fast with halal-certified Texas Chicken can consider ordering the delivery-exclusive 8-Piece Sambal Chicken Bundle (from $49.90). This also has two portions each of popcorn chicken, and large mashed potatoes, and four each of the honey butter biscuits, and regular Sjora Mango Peach.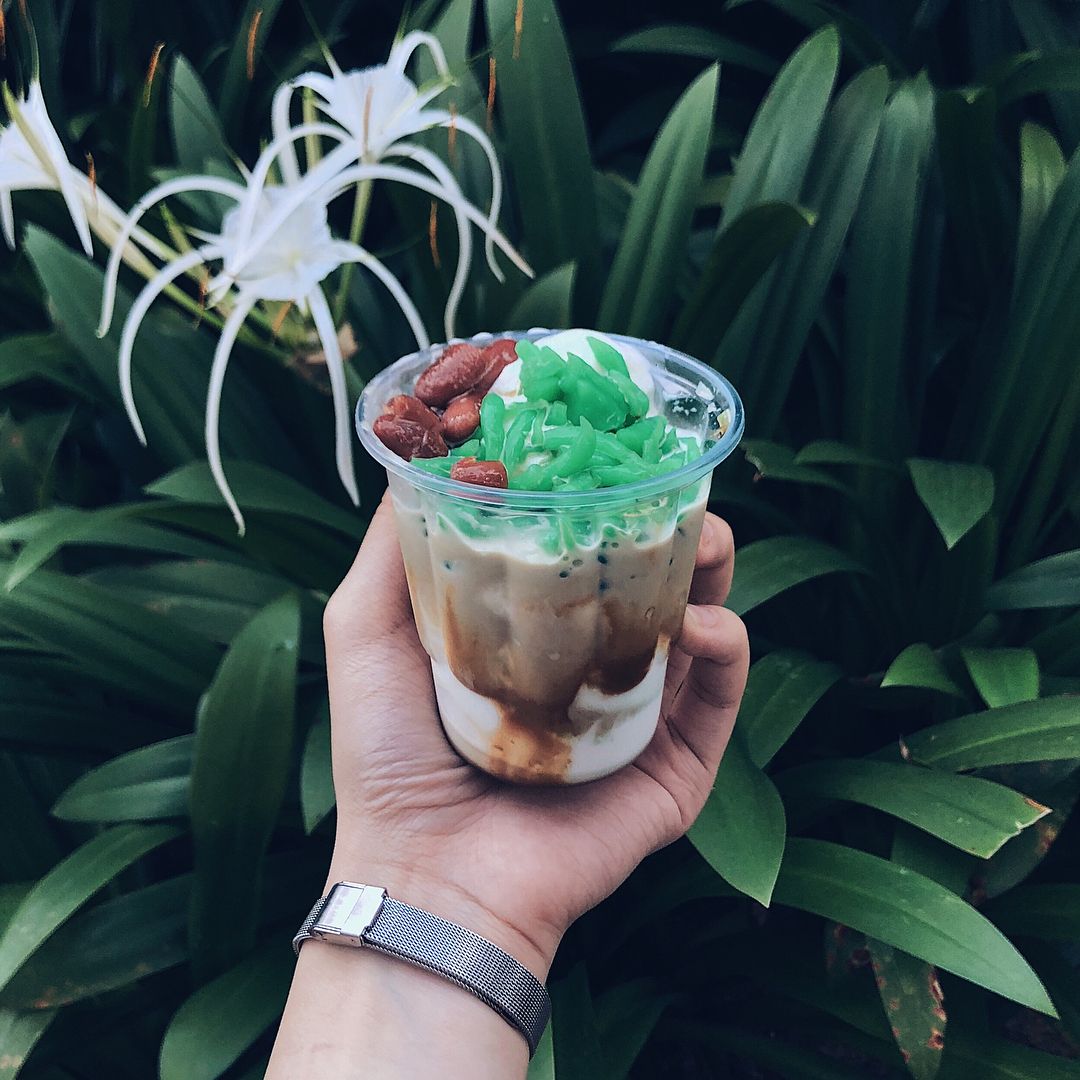 Image credit: @winnieloo00
For those just looking for a taste of these limited specials, the Texas Sambal Chicken is available a la carte from $4.30. The Chicken Flavoured Rice is priced from $1.50, while the Chendol Gula Melaka Soft Serve With Sea Salt is priced from $2.50. This last item sees a coconut soft serve topped with red beans and pandan jelly, before it's drizzled with gula melaka syrup and finished with a sprinkle of sea salt.
Mee Bagus Review: Halal Spicy Volcano Ramen, Seafood Laksa And Mee Ayam In Clementi
The Get Sambalz menu will be available at all Texas Chicken outlets nationwide, while stocks last. You can also get it delivered when you order via Foodpanda, Grabfood, Deliveroo and Texas Chicken's islandwide delivery platform.
If you needed more convincing, here's a discount deal that's only available for delivery orders: get 10% off delivery orders with a minimum spend of $20, when you key in the code '10SAMBALZ' at check-out.
For more Ramadan month specials, Mr Malabar Cafe at Jalan Besar has a pop-up bazaar. Alternatively, try out the Volcano Ramen at Mee Bagus in Clementi, which is not halal-certified yet, but is in the process of getting its certification.
Mr Malabar Cafe Opens Mini Bazaar For Ramadan, With Ramly Burgers And More
The post Texas Chicken Brings Back Sambal Fried Chicken Rice, Has New Chendol Ice Cream appeared first on EatBook.sg – New Singapore Restaurant and Street Food Ideas & Recommendations.