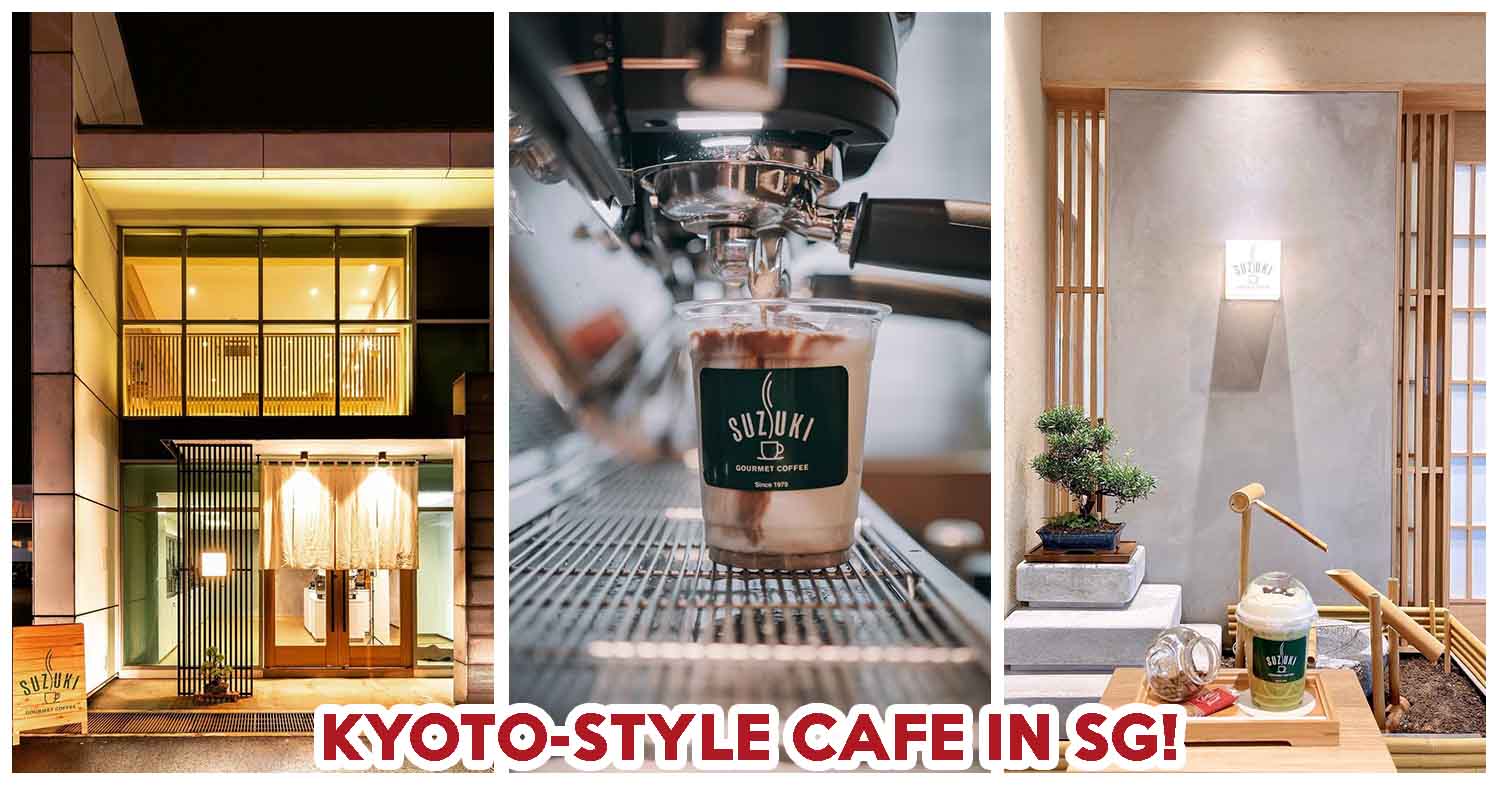 Suzuki Factory Cafe at Boon Lay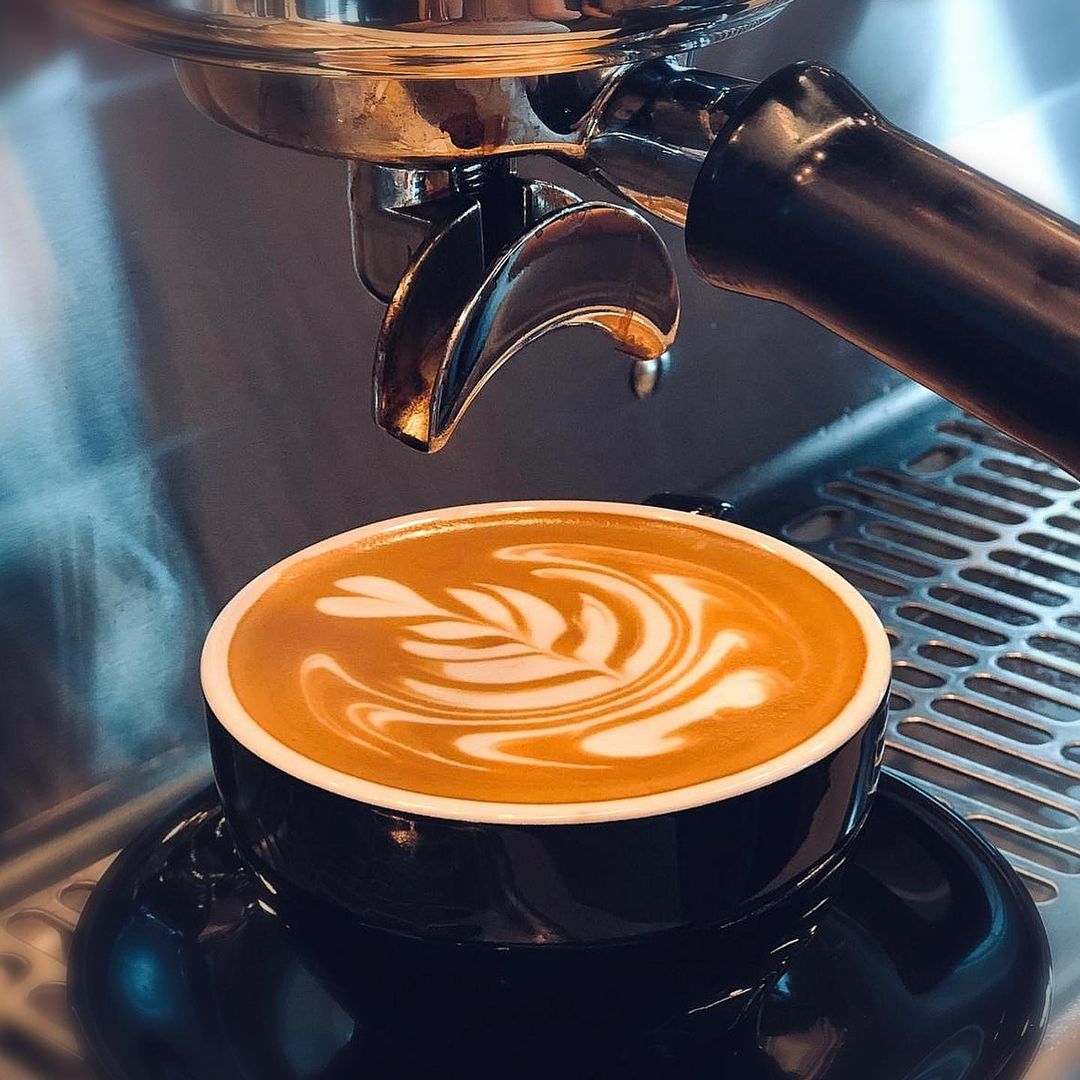 Image Credit: @suzukicoffee
Suzuki Factory Cafe traces their history in Singapore back to 1979. First introducing themselves in Bukit Timah, the store was inspired by a Japanese coffee master's coffee roasting skills.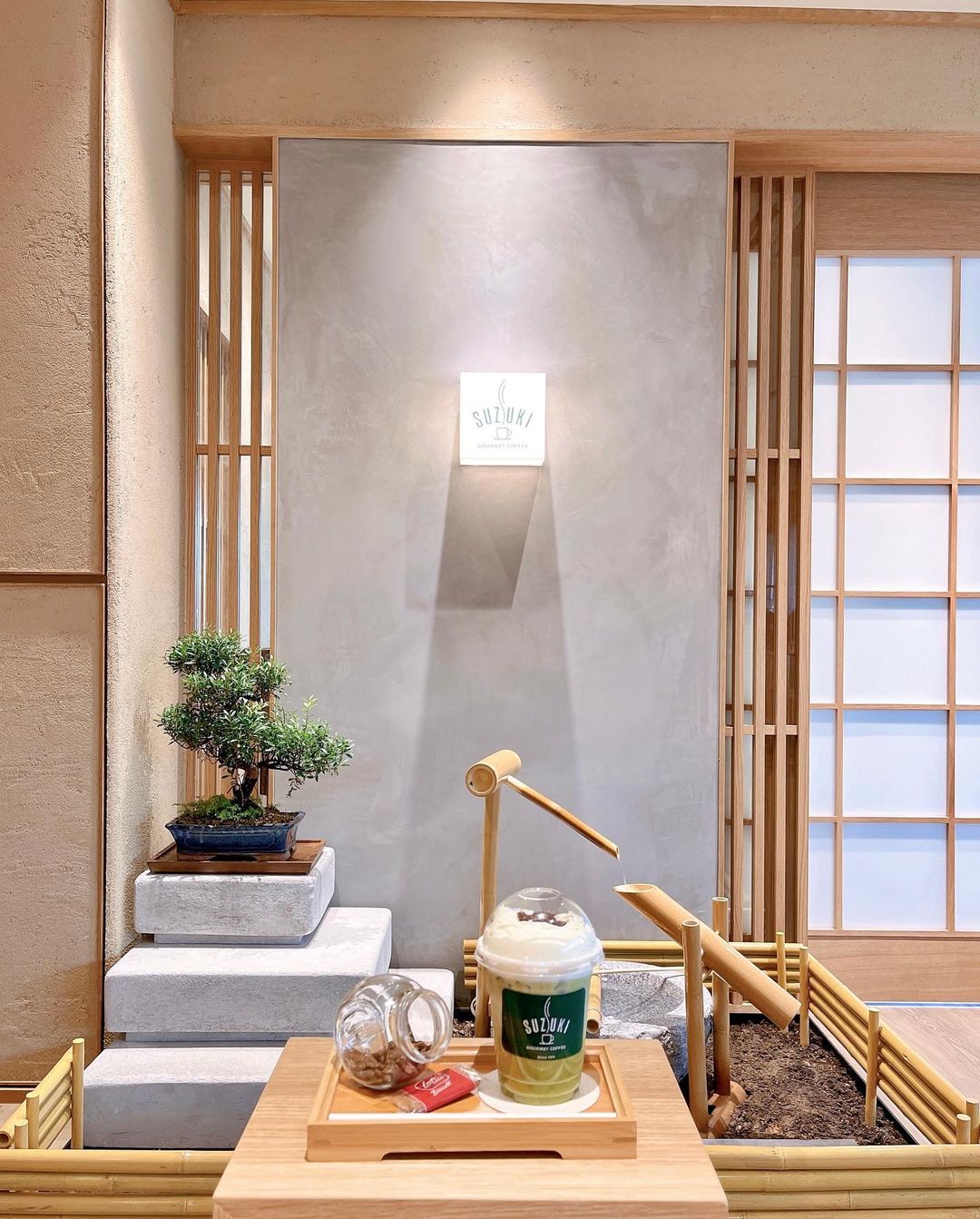 Image credit: @saltyaaron
Nestled within an industrial estate in Boon Lay, they opened Suzuki Cafe and Roastery in 2019, offering their coffee in a cafe-style concept to the public.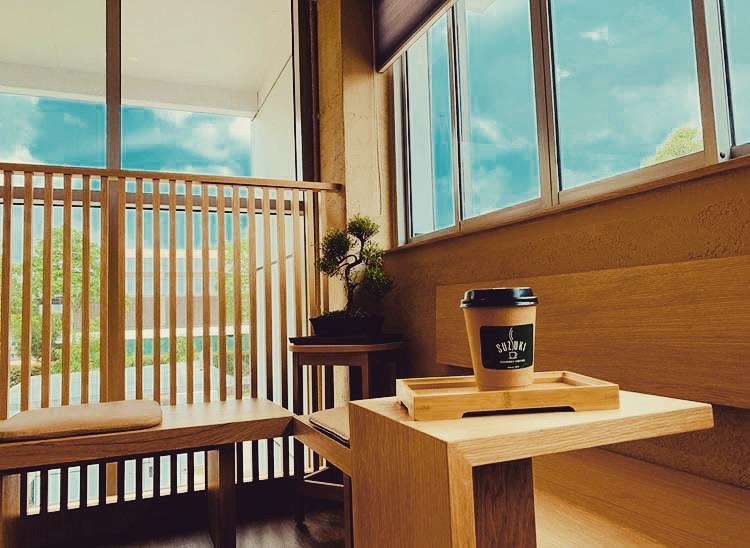 Image credit: @suzukicoffee
Paying homage to their origins, Suzuki Factory Cafe draws inspiration from a Japanese teahouse—think along the lines of Muji and Hvala cafe. The new concept resembles a cosy tea house from the entrance, to the lattice doors, and furniture.
Hvala Has A New Cafe In Keong Saik With Japanese Cakes And Vegan-Friendly Gelatos
At $8 per cup, you can find your regular cafe coffee orders such as Latte, Cappuccino, and Flat White, which comes paired with Hokkaido milk. The milk is said to be richer and creamier than regular milk, thanks to the environment in Hokkaido, which increases the quality of the milk produced by the cows. In case you are lactose intolerant, there is also an option to replace it with Japanese soy milk.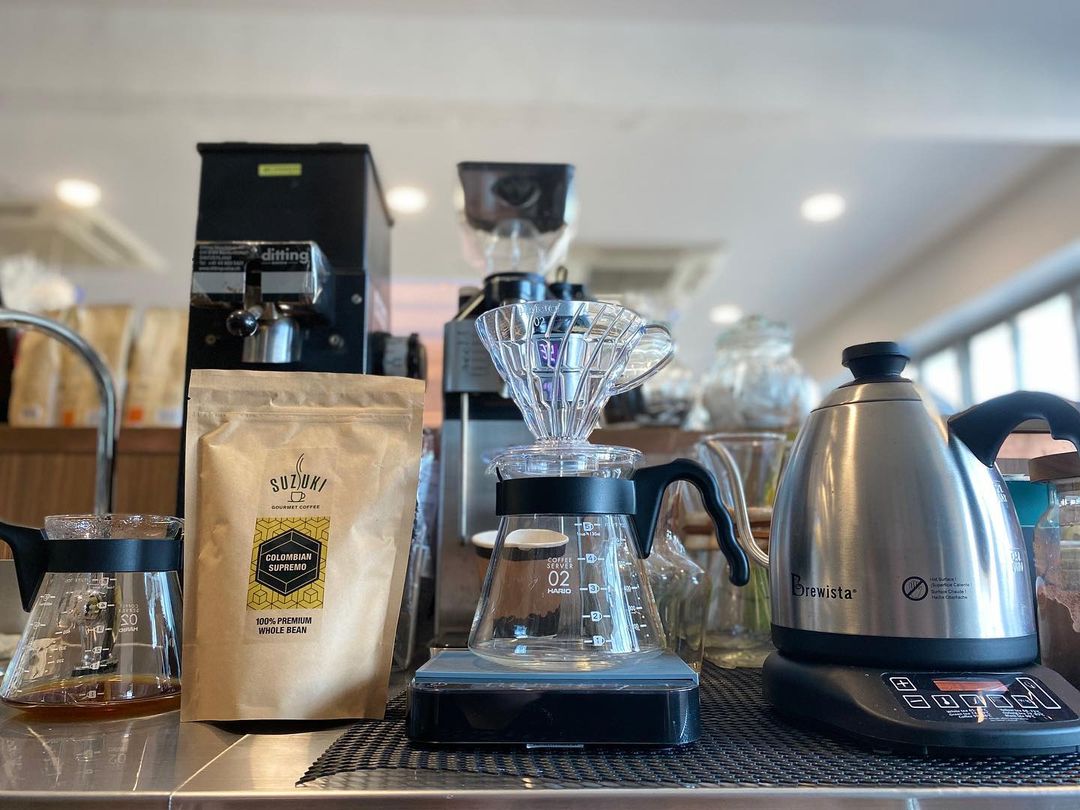 Image Credit: @suzukicoffee
Light roast options such as Kenya ($8.50), which is known for its intensely floral taste, are also available. If you are here for the ambience and coffee isn't your thing, they also have Matcha Latte ($9) and Hojicha Latte ($9).
Loyal fans of the brand can also purchase the cafe's roasted beans in 200g (from $7.95) to 500g (from $19.95) packets. These include Italian Espresso, which is known to be robust with smoky-sweet flavours. Or Columbian Supremo, which retains the sweet fruity flavours of the blend while incorporating flavours of the roast.
15 Best Coffee Cafes In Singapore, Including Local Roasters To Get Coffee Beans From
For Japanese inspired cafes, check out our review of Kagurazaka Saryo for green tea fondue, matcha frozen s'mores and more. If you are looking for other IG-worthy areas nearby, check out our review of Tea Dough, a local bubble tea store with handmade pearls. Otherwise, for more food in Boon Lay, check out our Jurong Point food guide, for Penang chendol, beef noodles, and more. 
Address: 8 Chin Bee Ave, Singapore 619932
Opening hours: Mon-Fri 10am to 5pm, Sat 10am to 4pm
Tel: 6266 3933
Website
Japan's Famous Matcha Cafe Kagurazaka Saryo Opens At VivoCity And Serves Green Tea Fondue
Feature image adapted from @suzukicoffee , @doggaebi and @saltyaaron.
The post Suzuki Factory Cafe: Kyoto-Style Japanese Teahouse In Boon Lay With Hokkaido Milk Lattes appeared first on EatBook.sg – New Singapore Restaurant and Street Food Ideas & Recommendations.