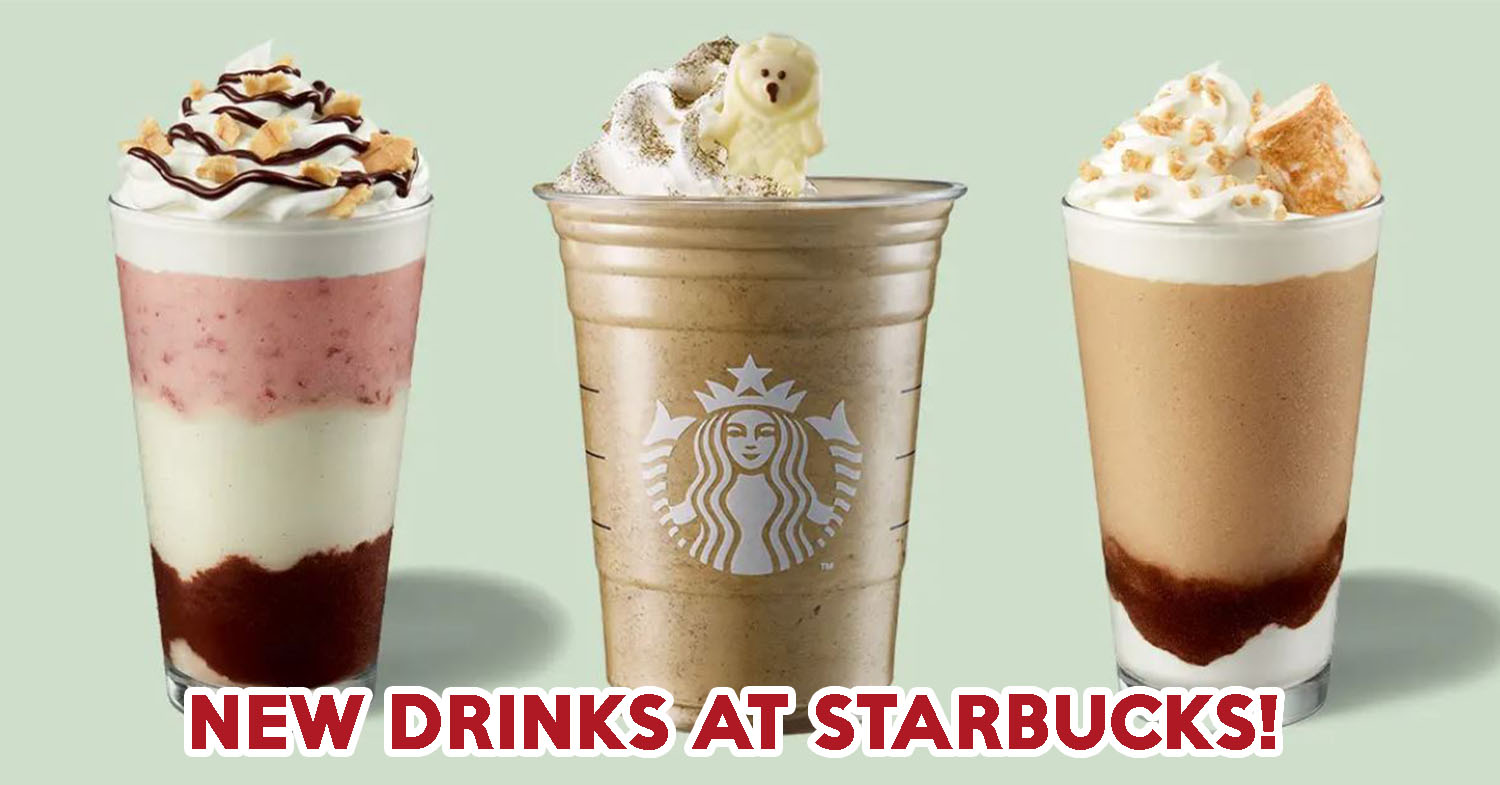 New yuan yang drink and more at Starbucks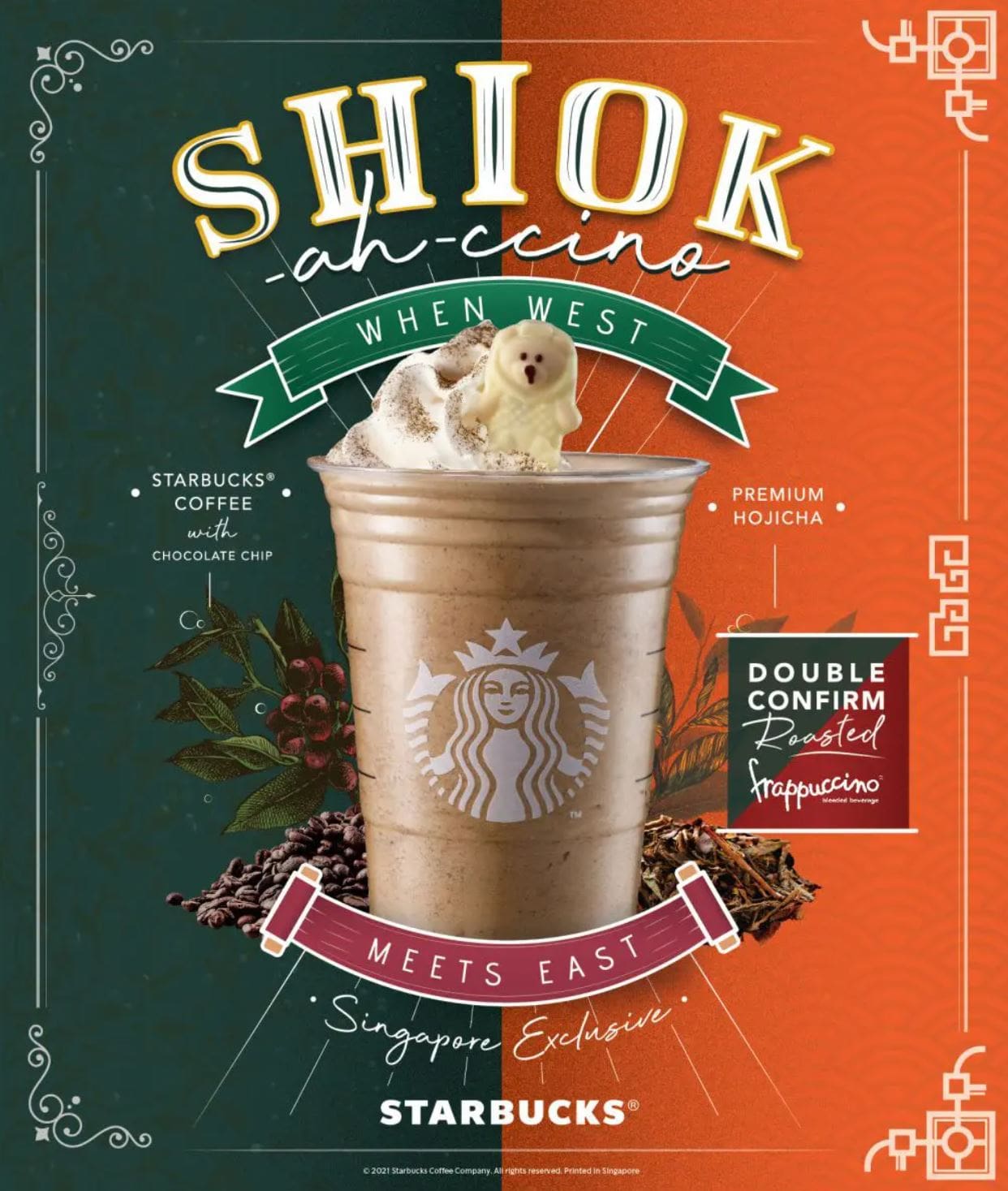 Image credit: Starbucks Singapore 
Every National Day, the Shiok-ah-ccino makes a glorious comeback with its signature unique local twist that we so anticipate. Starbucks makes no exception this year, dropping a new yuan yang-inspired Shiok-ah-ccino ($8.20) on 22 July. 
This drink mixes roasted coffee, hojicha tea, and chocolate chips. Expect nutty notes from the hojicha tea, along with an aromatic coffee fragrance and a pleasant hint of sweetness from the chocolate chips. The drink is topped with a cute Merlion Bearista Chocolate Topper to complete the look of being crowned as a National Day special.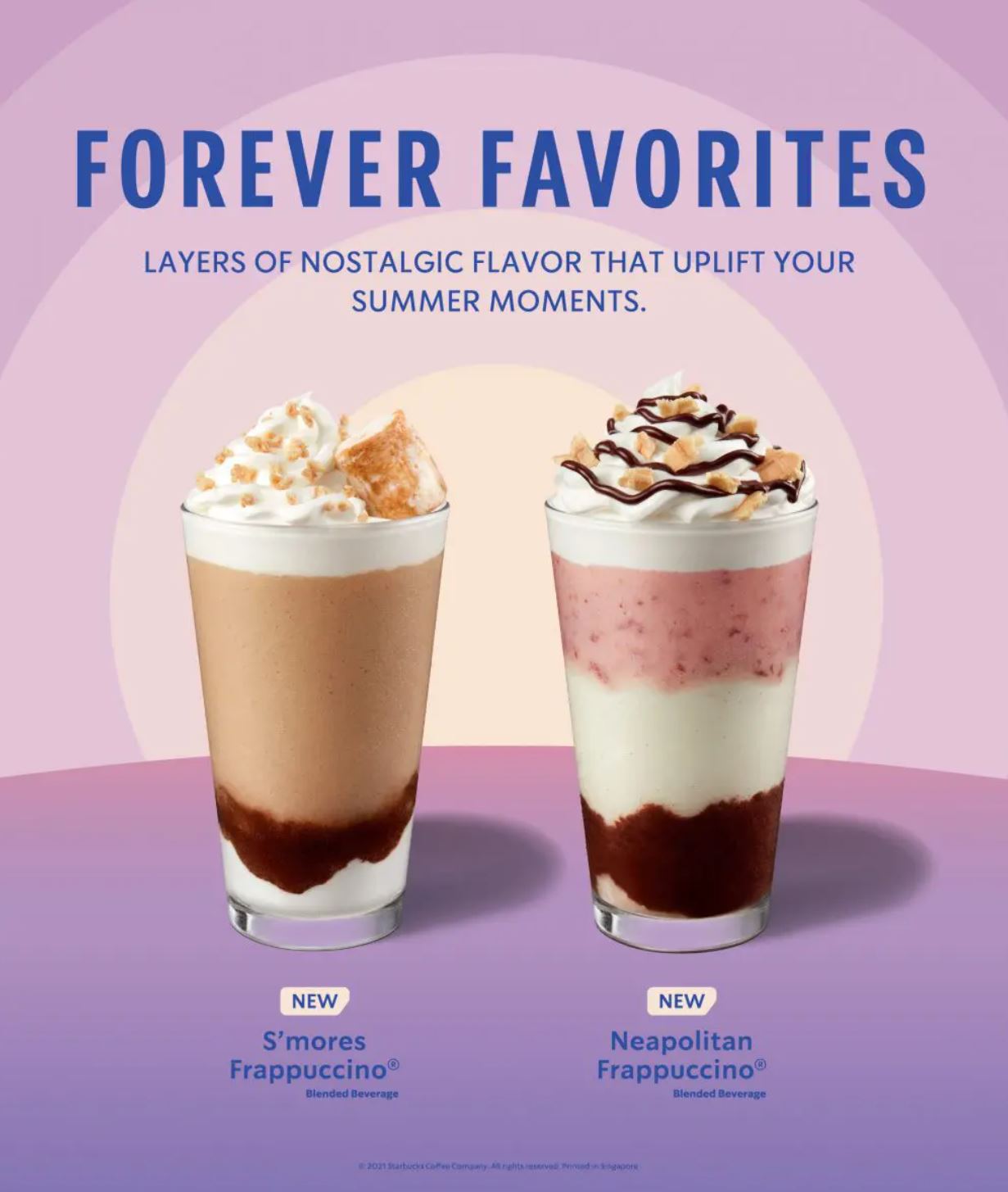 Image credit: Starbucks Singapore 
Along with the Shiok-ah-ccino, Starbucks will also be releasing two new Frappuccinos.
The base of the S'mores Frappuccino ($8.20) is a mix of their signature ice-blended coffee, mocha sauce, and vanilla syrup. It is topped with fluffy marshmallow whipped cream, graham cracker pieces, and an actual toasted marshmallow. 
The Neapolitan Frappuccino ($8.20) is a sweet combination of three classic ice cream flavours—chocolate, vanilla and strawberry. It is finished with rich whipped cream, mocha sauce, as well as crushed waffle cone bits, adding an extra layer of crunch.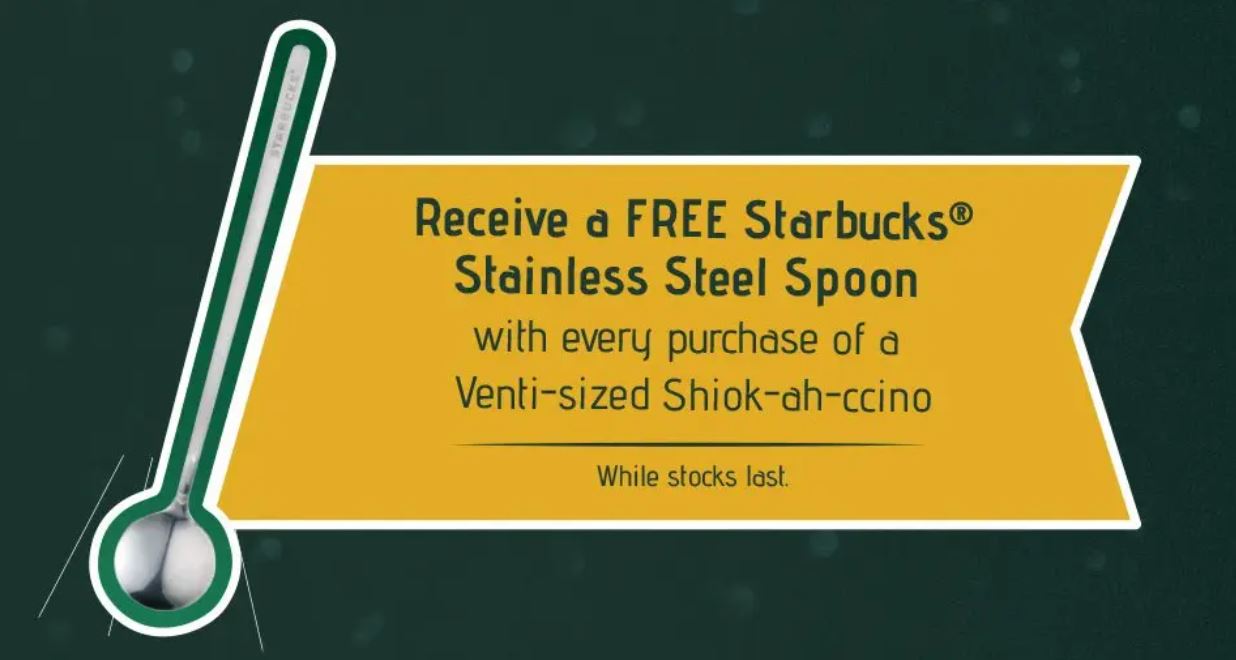 Image credit: Starbucks Singapore 
To entice you further, Starbucks is giving away a free Starbucks exclusive stainless steel spoon for every purchase of a Venti-sized Shiok-ah-ccino. There are a limited number of spoons to be given, so hurry down if you would like to own one of these freebies! 
If you prefer making your own Starbucks drink at home, check out our Starbucks recipes, or our list of top 10 cafes in Singapore to get your caffeine fix. Since takeaway and delivery are the new norms for now, make sure to check out our list of bubble tea delivery options for other drink alternatives. 
3 Starbucks Recipes That Are Easy To Make Using Ingredients You Already Have At Home
The post Starbucks Launches New Special Yuan Yang Drink With Hojicha On 22 July, Along With Two New Frappuccinos  appeared first on EatBook.sg – New Singapore Restaurant and Street Food Ideas & Recommendations.