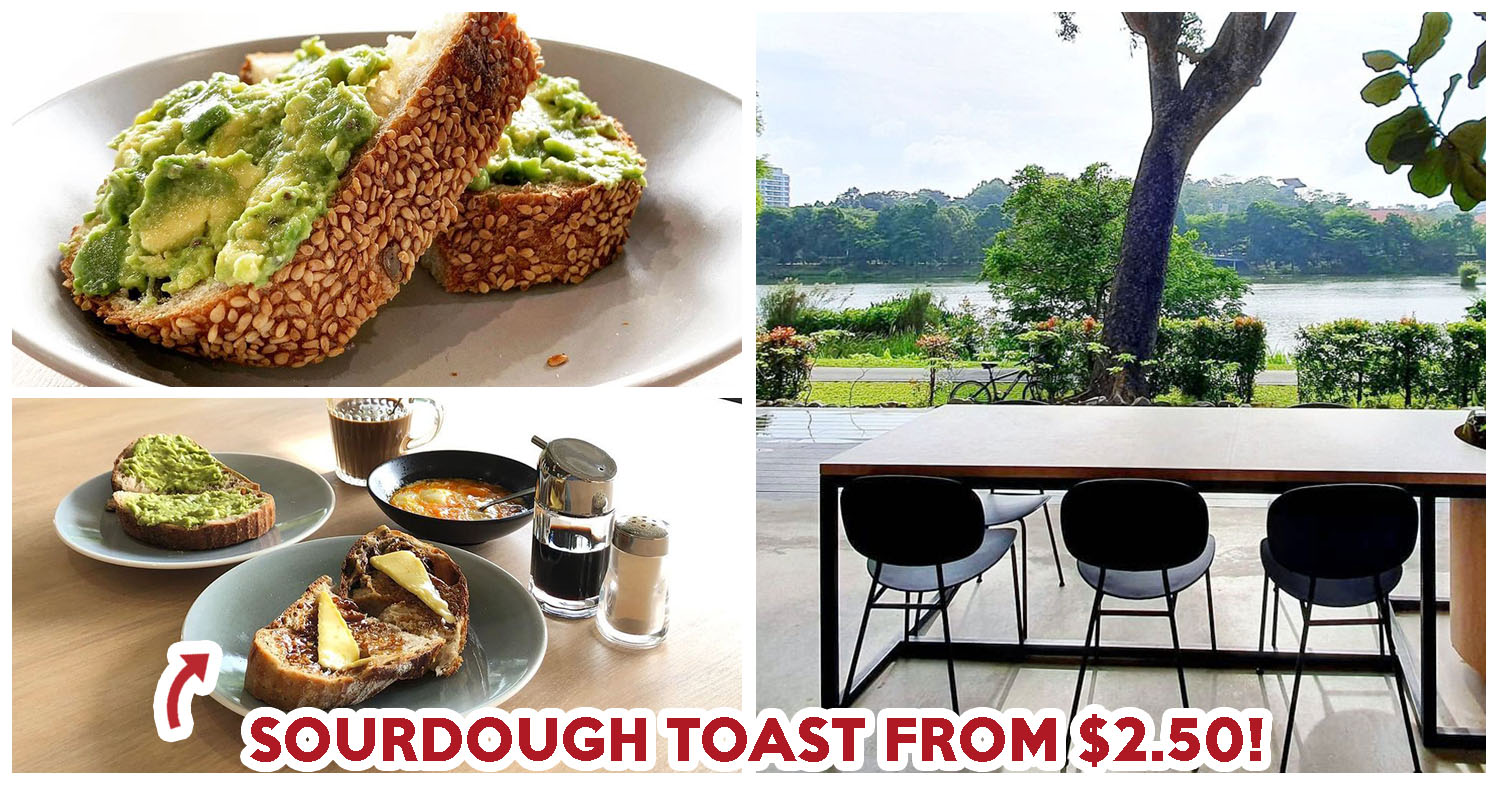 Slow Bakes at Yishun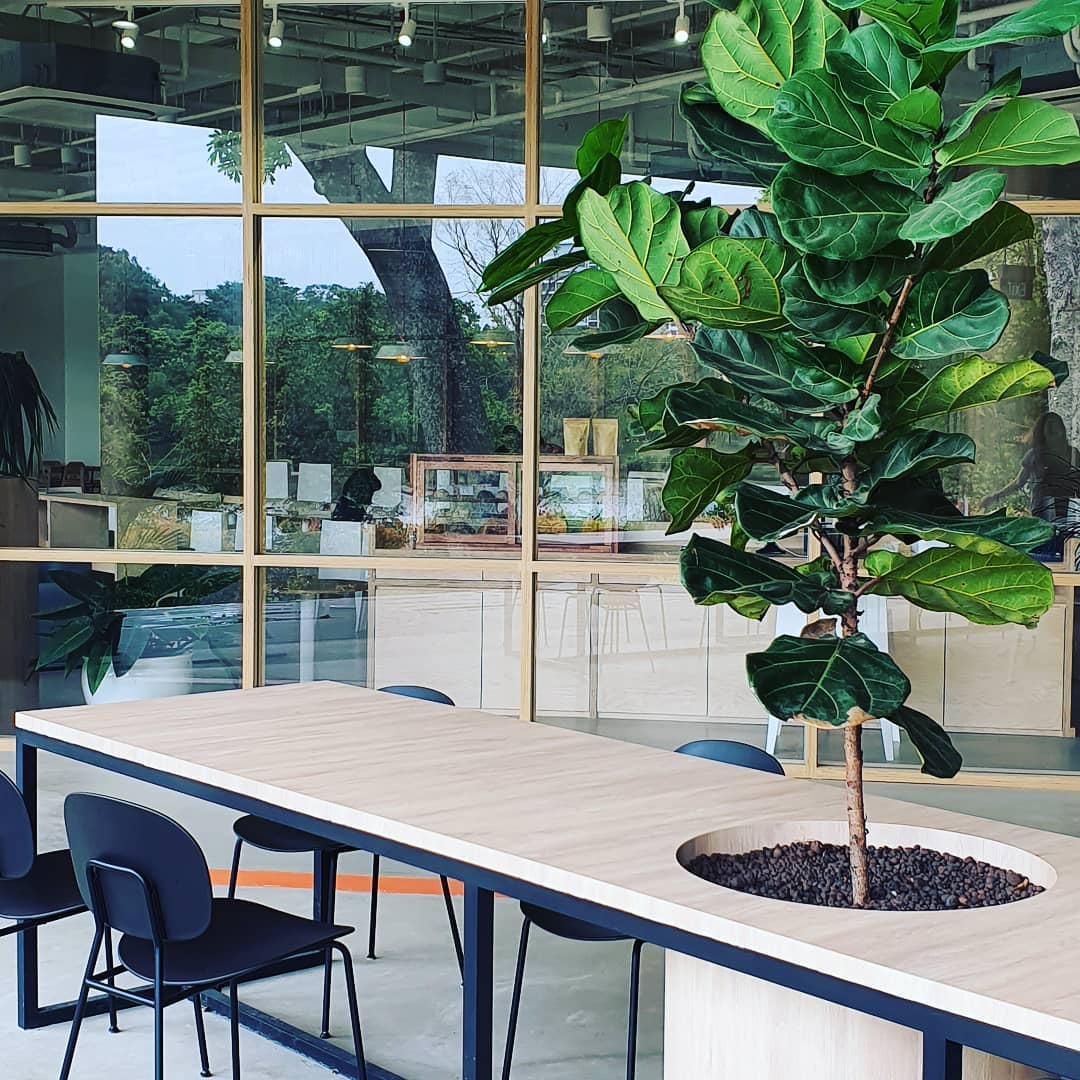 Image Credit: @iluvhunni
Nestled within Yishun Pond Park, Slow Bakes seamlessly blends into its lush green surroundings, akin to the likes of Tiong Bahru Bakery Safari. A closer look tells us that it's actually a bakery that offers a refuge from the hustle and bustle of city life, a hidden gem for studying, working, or just watching the day go by.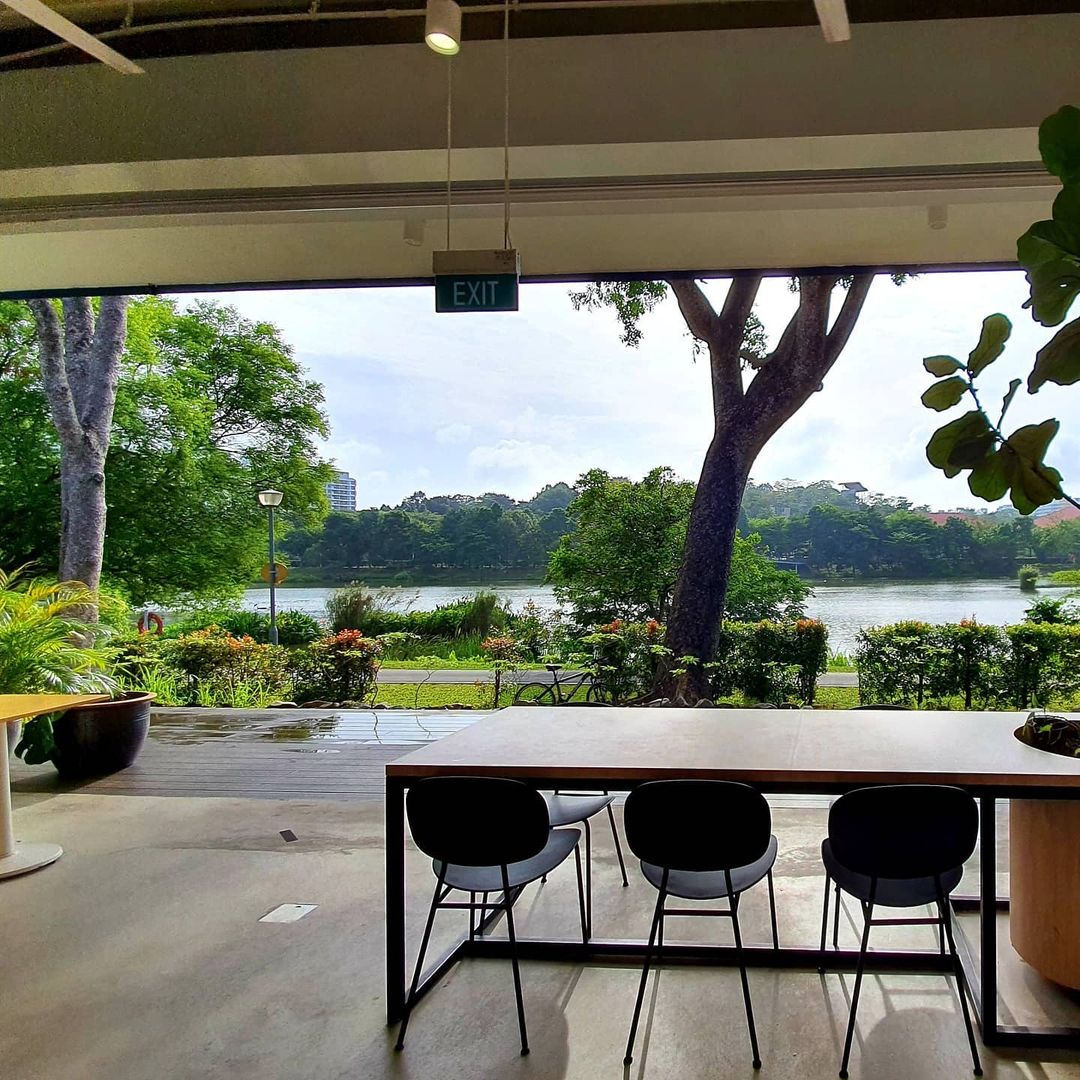 Image Credit: @mrsboxes
Located at the former site of Yishun Polyclinic, the area has been revamped to target a younger demographic. 
Slow Bakes may be new to Yishun, but they actually have a flagship over at Novena Oasia Hotel. Their name is derived from the sourdough fermentation process they use for their breads, which gives their breads a chewier texture. The concept behind the store also expounds an appreciation of a slower pace of life and the appreciation of quality food, made with organic and vegan produce. 
Amongst their range of bakes, they have Matcha Adzuki Buns ($3), Mushroom Cheese buns ($3), and Cinnamon Rolls ($3).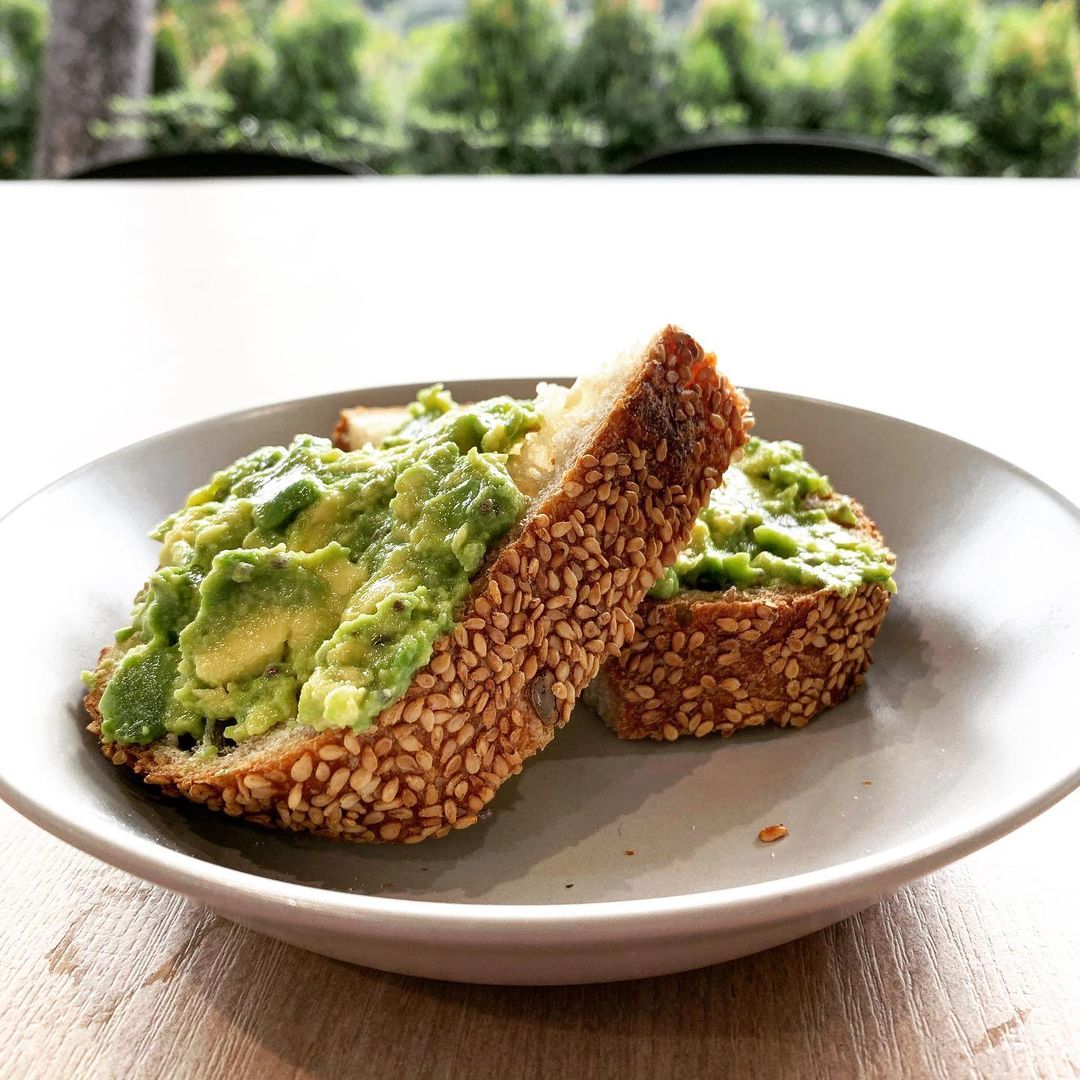 Image Credit: @joeydcat
An order of toast also comes with your choice of spread, such as their vegan-friendly Unsweetened Peanut Butter and Traditional Kaya. Keep your eyes peeled for their particularly popular Avocado spread, which isn't always available.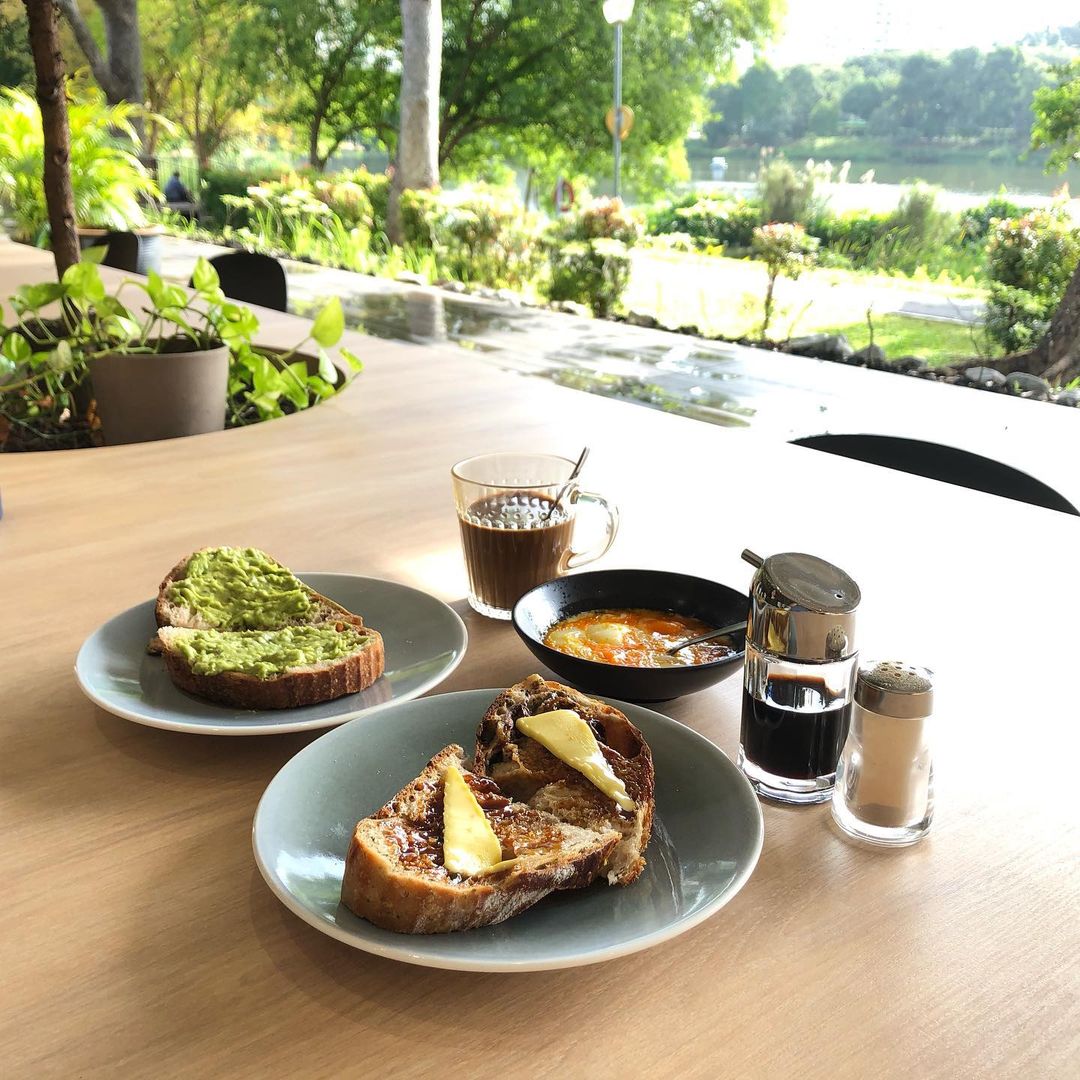 Image Credit: @khoopinjoo
Their range of Toast ($2.50 per slice), which is freshly baked every day, includes the likes of largely vegan options such as Sourdough Baguette, Pumpkin Loaf or Tumeric And Yam Swirl Slice to name a few.
Also, with an additional $4 top-up, you can get their Breakfast Set, with your choice of toast, two soft boiled eggs, and a drink. This is essentially an atas version of our typical kopitiam breakfast set. 
If you enjoy visiting bakeries, check out our Bakers Bench Bakery review. Or if you are looking for more food around the area, check our Yishun food guide for green tea pizza, har cheong gai wings and more. 
Address: 20A Yishun Central 1, Tzu Chi Humanistic Youth Centre, Singapore 768796
Opening hours: Wed-Mon 7am to 2pm
Tel: 9456 2370
Website
Baker's Bench Bakery Review: New Minimalist Cafe With Build-Your-Own Brunch Platters And Pork Belly Sourdough
Feature image adapted from @iluvhunni, @mrsboxes and @khoopinjoo
The post Slow Bakes: Waterfront Bakery Cafe At Yishun With Matcha Azuki Buns And Cinnamon Rolls appeared first on EatBook.sg – New Singapore Restaurant and Street Food Ideas & Recommendations.