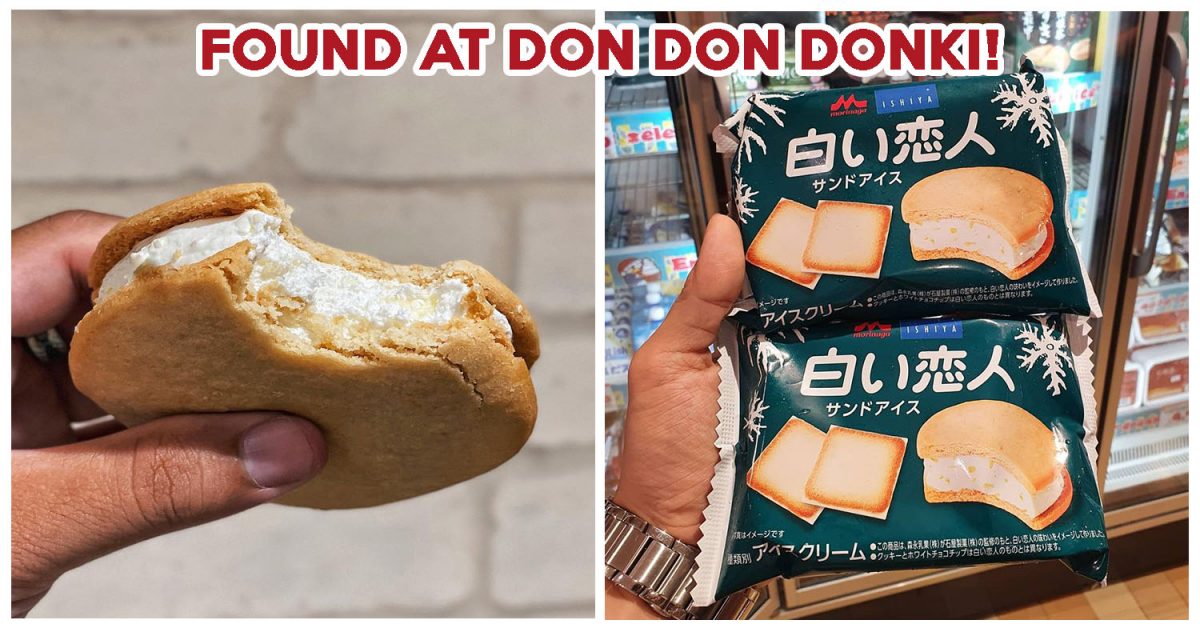 Shiroi Koibitos ice cream sandwich at Don Don Donki
When I was younger, to say I was addicted to Shiroi Koibito's white chocolate delights would have been an understatement, as I often wiped out my family's supply of biscuits in the blink of an eye. To my fellow "white lovers", I'm sure many of us will be overjoyed to find out that there's indeed a new Shiroi Koibito creation in town, in the form of an ice cream sandwich. 

Image credit: @laieatlaiplay
When news broke out that its makers, Ishiya, was teaming up with another confectionery king, Morinaga, on a special-edition ice cream sandwich and white chocolate beverage, we were uncertain as to when such beauties would ever reach our shores. 
Lo and behold, the ice cream sandwiches at least sneakily made their way into all our local Don Don Donki stores, though it's yet to be confirmed when the drinks would be too. Each piece of dessert is priced at $4.90, but don't worry, you'll be getting way more than that delicate square-ish biscuit that we're all so familiar with, from what we've heard.

Image credit: @leslie.koh
Expect a real zhnged-up, rounder version of the snack, with two trademark butter cookies, larger in size, of course, sandwiching white chocolate flavoured ice cream. The best part is that the ice cream is further decorated with white chocolate bits, giving it a lil' more of that crunch.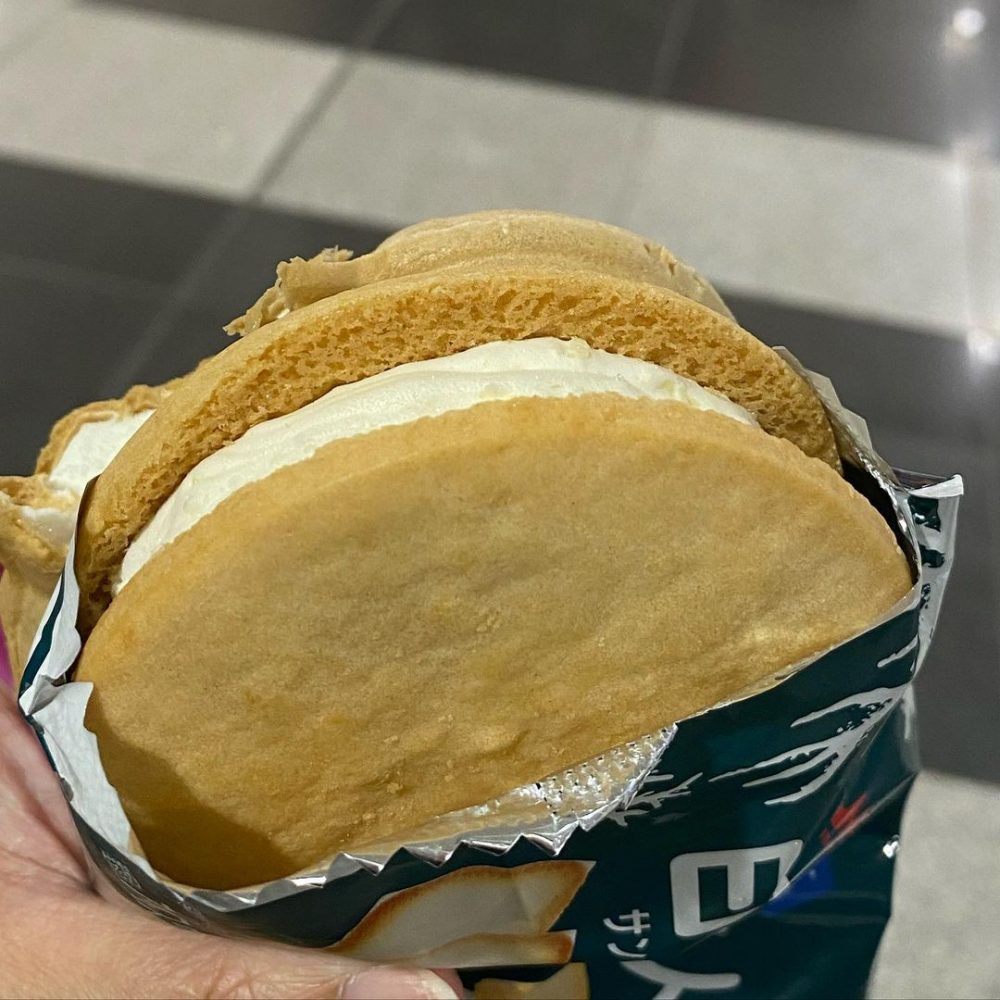 Image credit: @eu.eat
Though it isn't specified if the sandwiches will only be made available for a limited time period, your best bet for now would be that it'll be around while stocks last, so do head down to your nearest Don Don Donki outlet and snap it up while you still can.
Oreo Ice Cream Sandwich Returns, Now Available Islandwide For $3.30
For other new food that has arrived locally, Oreo ice cream sandwiches have returned and are now selling at major supermarkets for $3.30. For something more savoury, Nissin also has new frozen pasta available, which come in four different flavours all going for below $6.
Nissin Has New Frozen Pasta, Get Atas Italian Food Under 6 Minutes
The post Shiroi Koibito Ice Cream Sandwiches Now In Singapore, Available For A Limited Time Only appeared first on EatBook.sg – New Singapore Restaurant and Street Food Ideas & Recommendations.