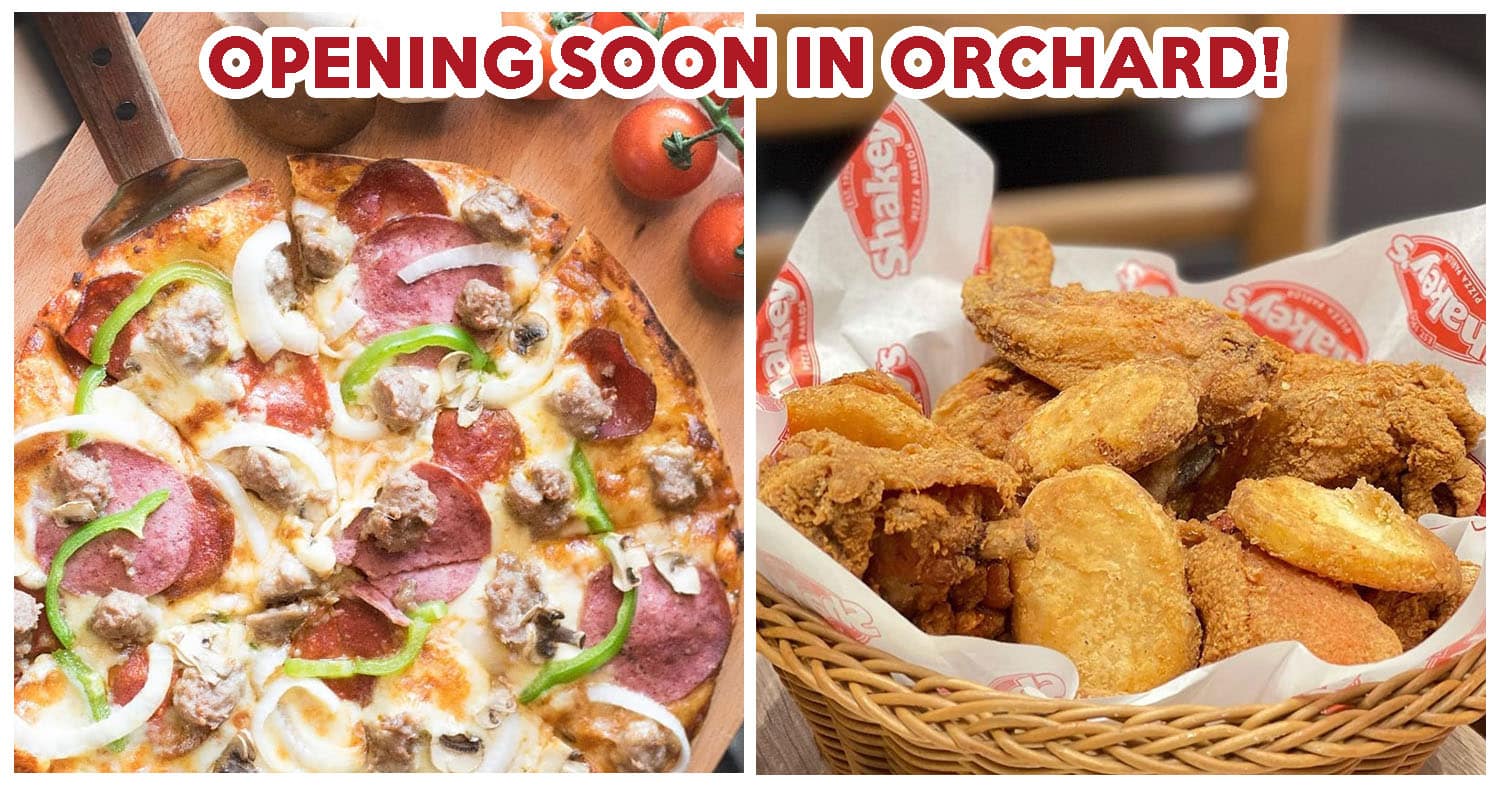 Famous Filippino Shakey's Pizza in Orchard 
For those unfamiliar with this pizza chain, Shakey's Pizza was first established in the United States back in 1954, but gained exceptional popularity in the Philippines. Lucky for us, Shakey's Pizza is opening soon right here in Singapore. This first branch will be located in Basement One of Lucky Plaza, at the heart of Orchard Road.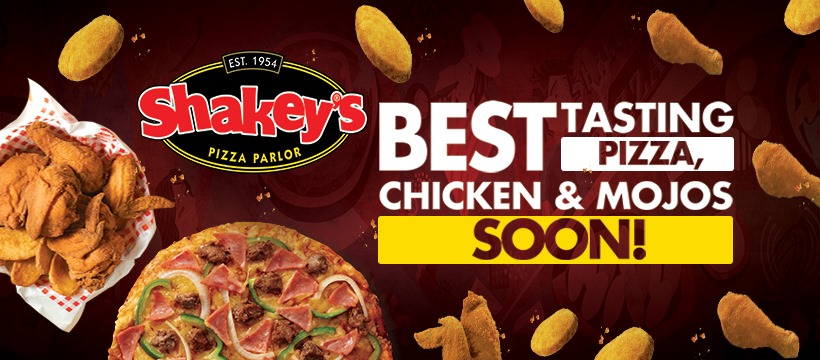 Image credit: Shakey's Singapore 
Shakey's Pizza is well known for their thin-crust pizzas, crispy fried chicken, and addictive Mojo potatoes. Their expansive menu also features pasta, lasagna, and even burgers.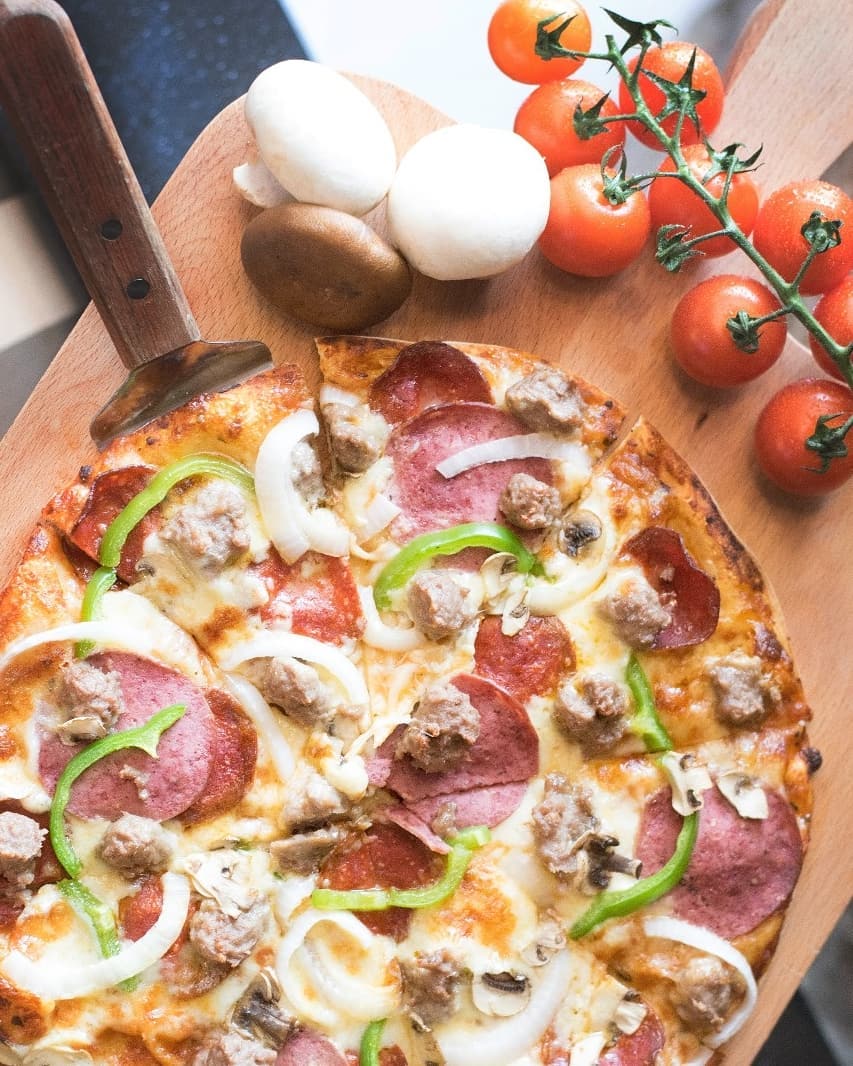 Image credit: @shakeysuae
To give you an introduction to their pizza options, the crowd-favourite Shakey's Special is topped with ham, beef, sausage, bell peppers and onions. This reminds me of Pizza Hut's classic Super Supreme pizza, with assorted toppings that make every bite of this pie a party of flavours.
Although their thin crust pizza is highly recommended, you can also opt for a hand-tossed crust that is said to be thicker and chewier.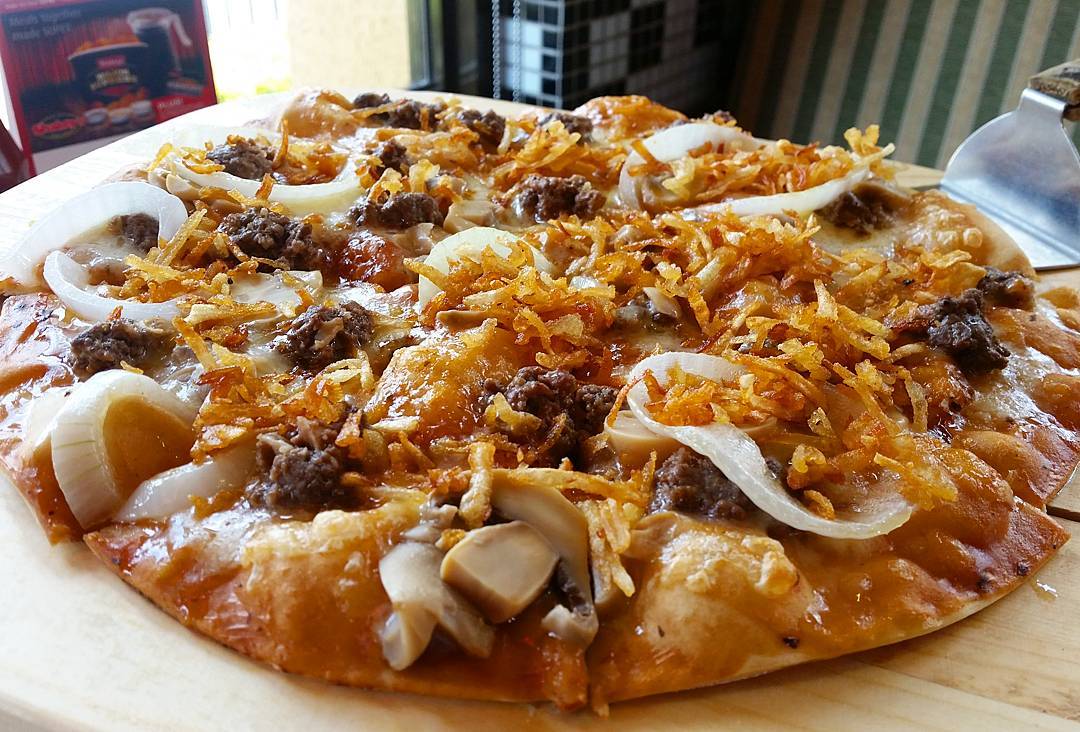 Image credit: @oldskul_ed
A premium and unique option would be the Angus Steakhouse Pizza, which comes with chunks of Angus beef, along with sweet roasted onions and button mushrooms, topped with crispy potato strings that add an extra crunch. Adventurous diners should opt for this atas pizza that's like steak and fries on a pizza!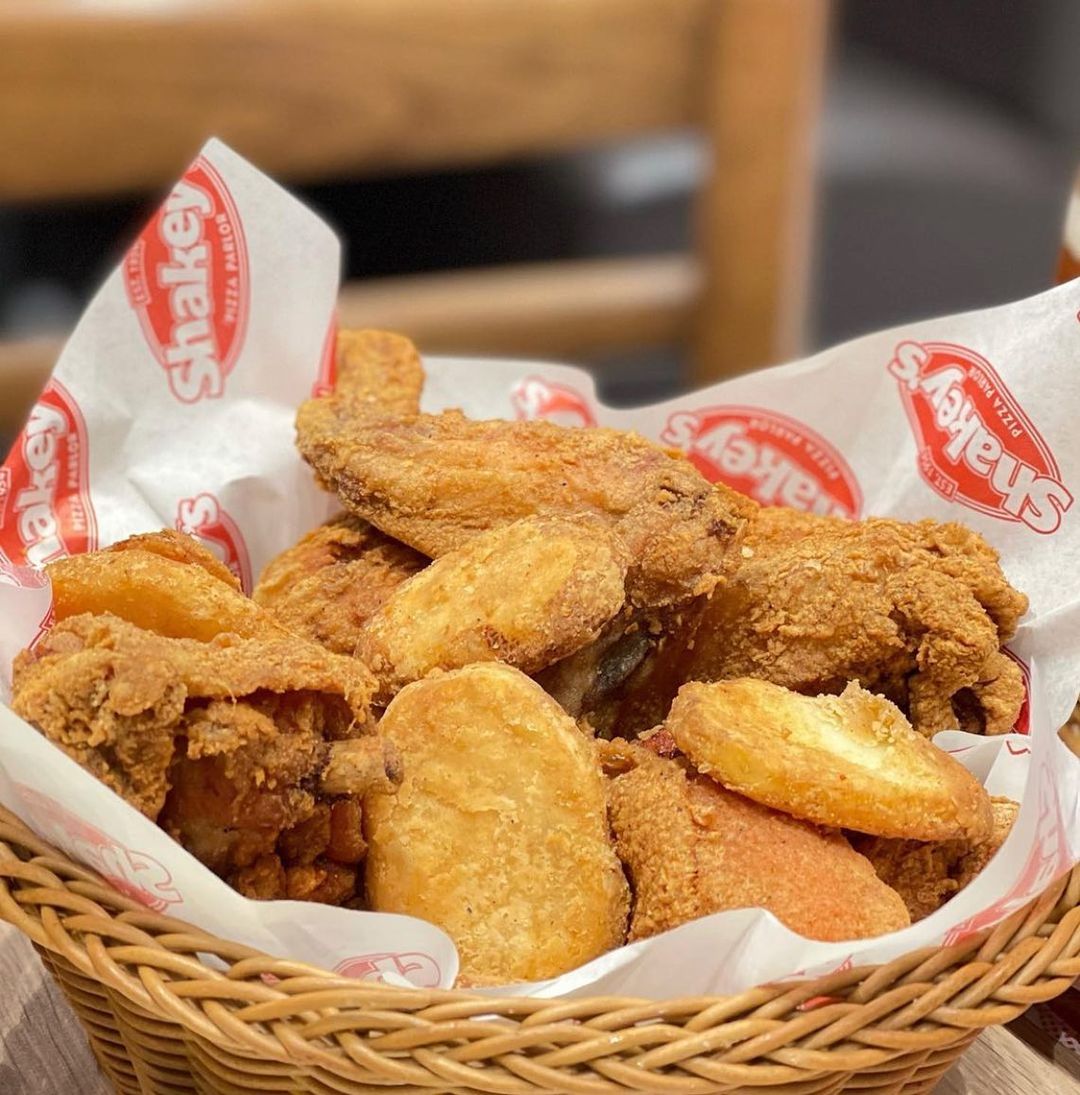 Image credit: @shakeysuae
Besides pizza, Shakey's Pizza's trademark item is Chicken n' Mojos, featuring juicy fried chicken paired with flavorfully battered deep-fried potatoes. Instead of thin, shoestring-cut French fries, Mojo potatoes are deep-fried, circular discs of potato that resemble chicken nuggets.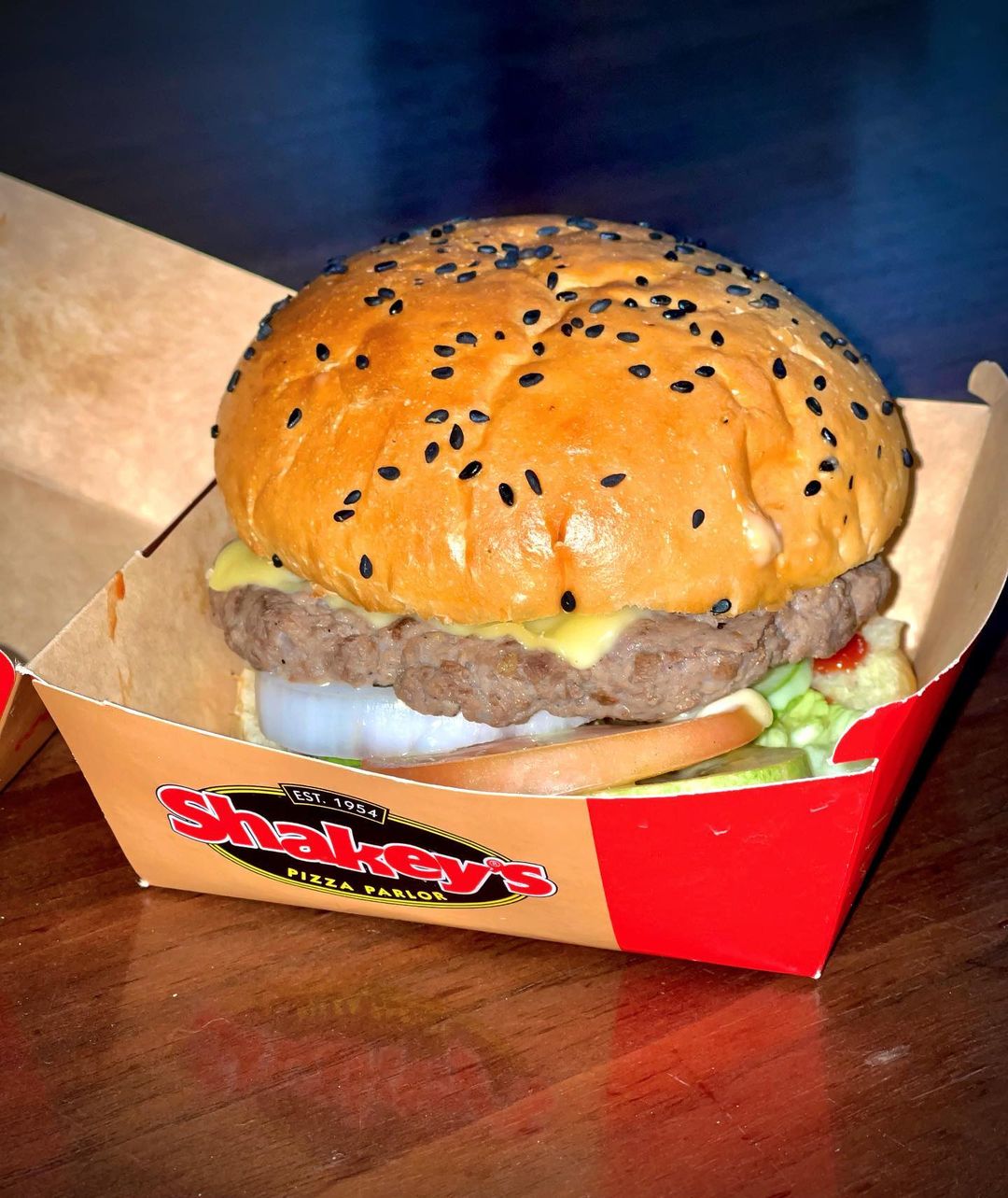 Image credit: @iam.ady
If you're not craving pizza, try The Baaad Burger for an Angus beef burger, or Black Seafood Pasta, a new menu item of squid ink pasta, topped with plump scallops and shrimps. 
While there's no definite date for the opening as yet, you can keep an eye on the Shakey's Facebook page or Instagram page! We'll also be updating this post when we have more information.
For more food in the area, check out Burgs by Project Warung for affordable burgers, or our Sen-ryo review for affordable, premium Japanese food!
Address: 304 Orchard Road, B1-38, Lucky Plaza Singapore, Singapore 238863
Opening hours: TBA
Tel: TBA
Website
Burgs by Project Warung To Open In Somerset, Serving Affordable Burgers From $6
Feature image adapted from @shakeysuae. 
The post Shakey's Pizza Opens Its First Outlet In Lucky Plaza, Bringing Famous Chicken 'N Mojos To Singapore appeared first on EatBook.sg – New Singapore Restaurant and Street Food Ideas & Recommendations.