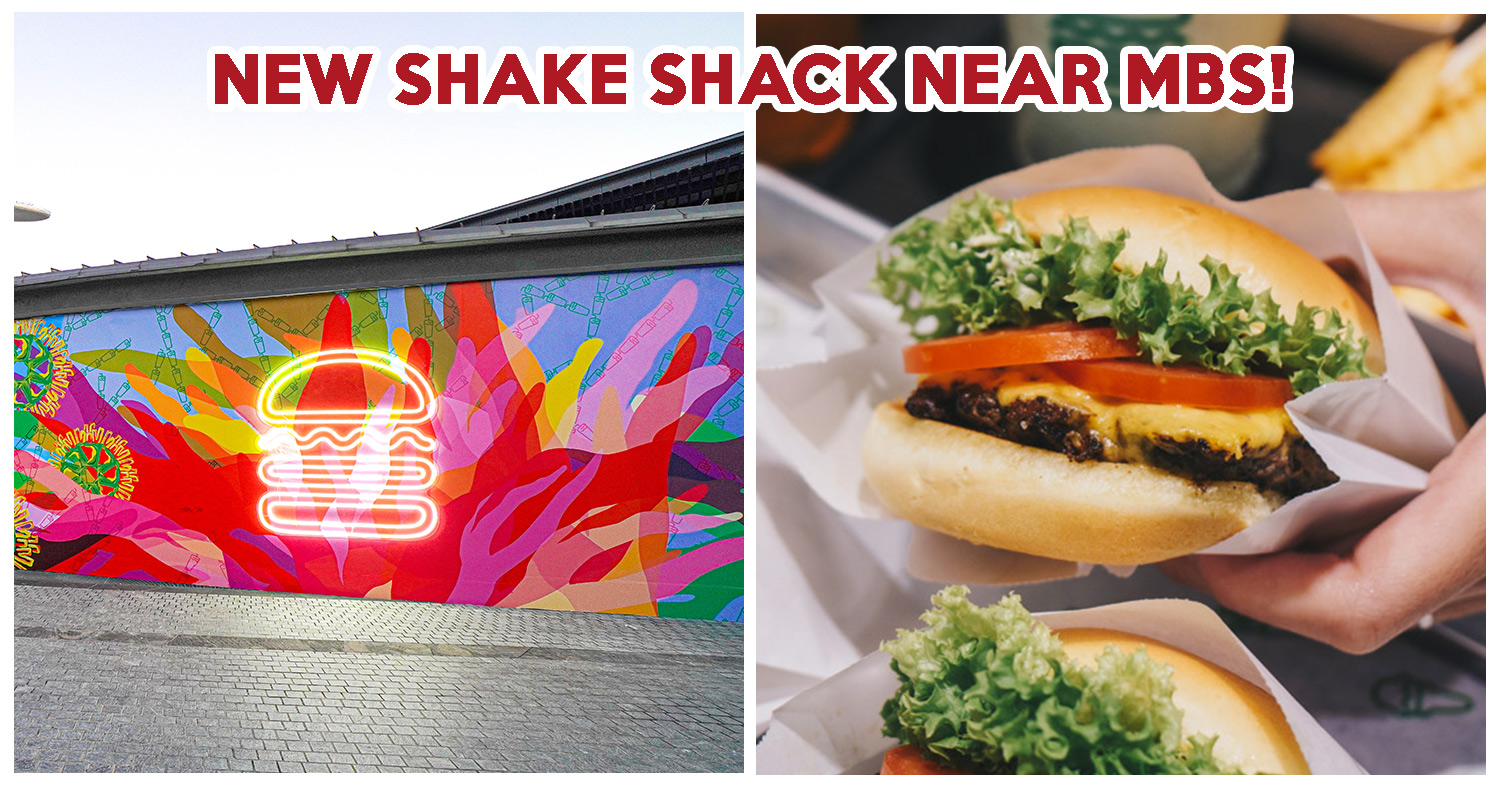 Shake Shack Gardens By The Bay
It was just last month that American burger chain Shake Shack opened their sixth outlet at Great World, bringing with it a limited-edition jalapeno ranch menu, and outlet-exclusive concretes. The fast-food brand is on a roll, as they're set to open their newest, seventh outlet at Gardens By The Bay soon.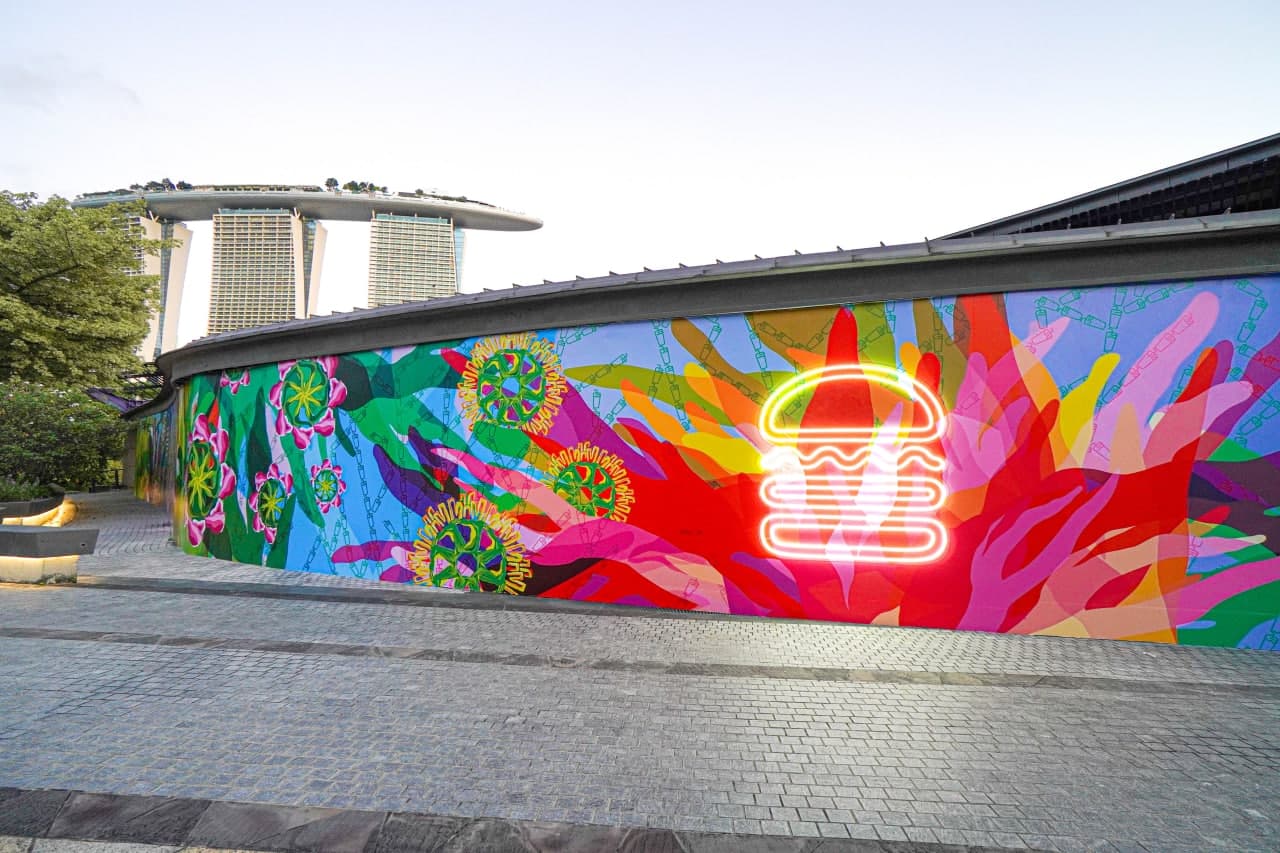 Image credit: Shake Shack Singapore
While the opening date is yet to be confirmed, Shake Shack has collaborated with Singaporean artist soph O to create a mural construction, inspired by the lush nature of Gardens By The Bay. Take a stroll along this mural and enjoy its palette of vibrant colours, as well as clever, plant-inspired adaptations of Shake Shack's icons.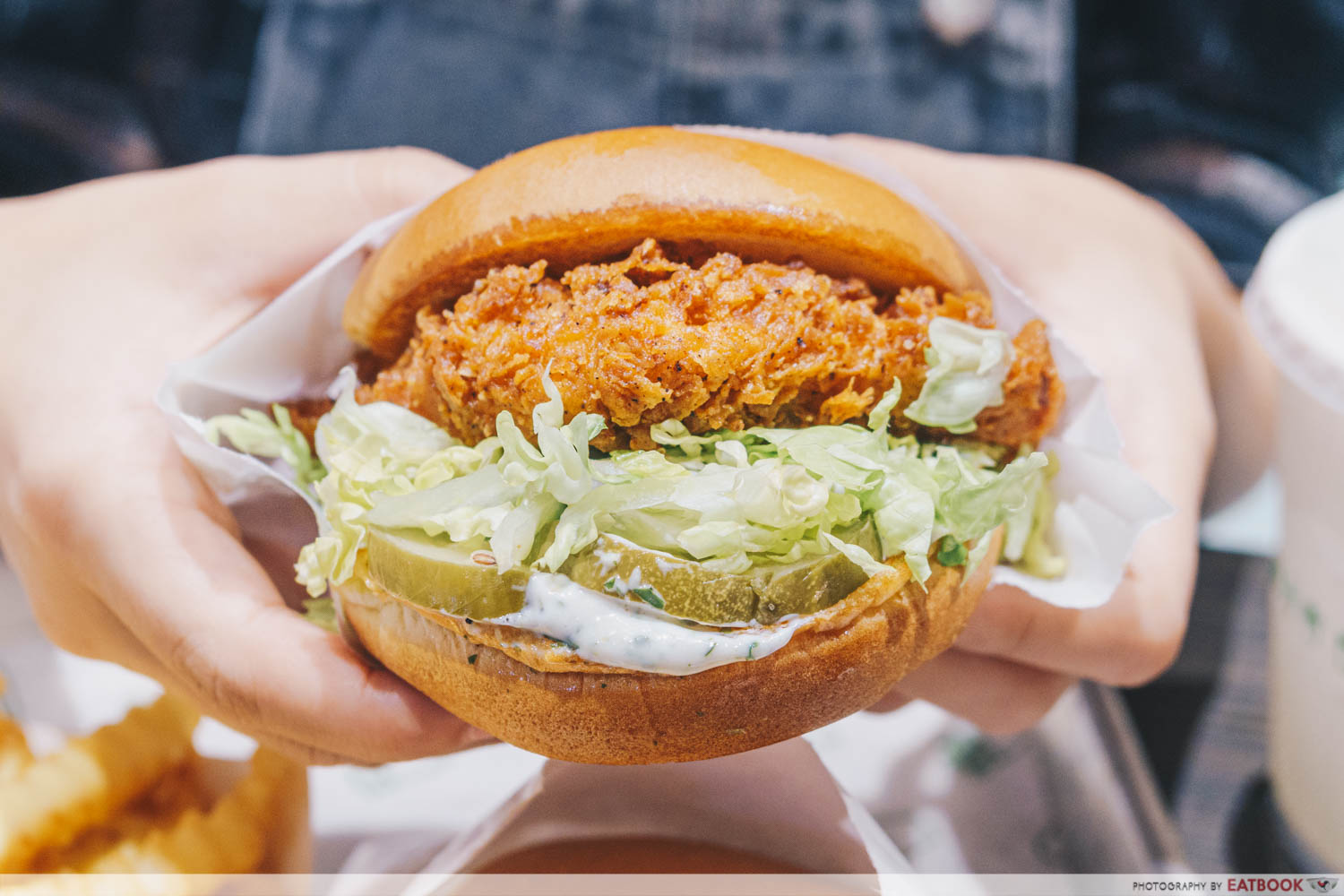 If you aren't already familiar with the menu at Shake Shack, let us take you through some of our picks at this burger chain. My personal favourite is the Shack Stack ($14.30), which marries a deep-fried, cheese-filled portobello mushroom patty, and their iconic beef patty, in a single burger. Otherwise, if you prefer chicken over beef, there's a Chick'n Shack ($9.20) available. This features a crispy chicken breast, dressed with lettuce, pickles, and buttermilk herb mayo.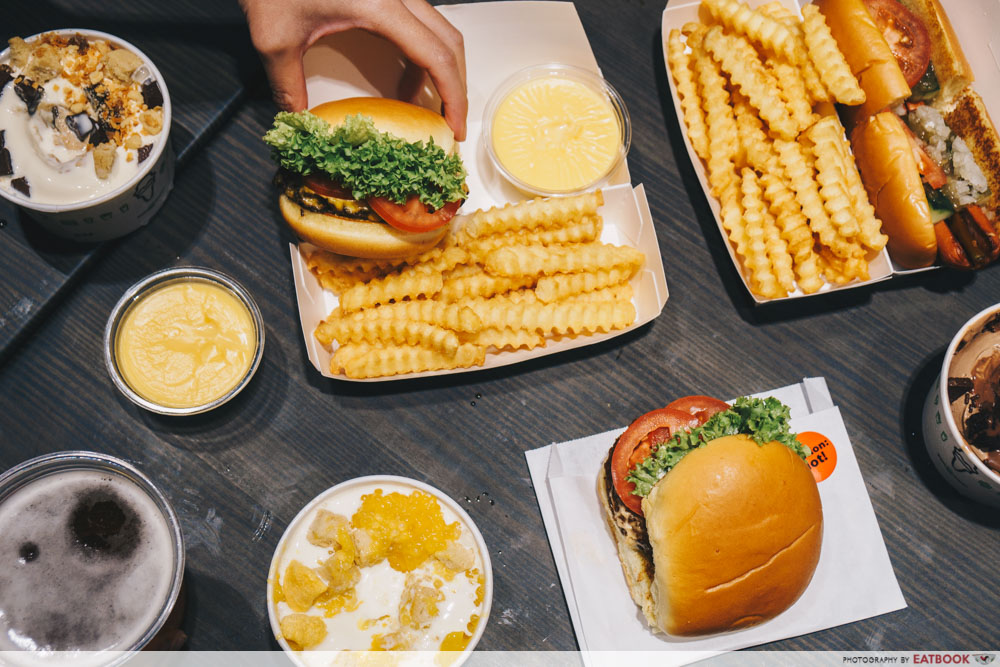 A fast-food meal is never complete without some Fries ($4.50), which you can opt for with cheese at $5.90. Finally, round off your meal on a sweet note with their selection of frozen custards, priced from $4.80, available in chocolate or vanilla flavours. 
Read our Shake Shack review!
Shake Shack Review: First Look At Their Signature Burgers, Pandan Milkshake And Gula Melaka Ice-Cream
Otherwise, for more fast-food related news, check out the brand new KFC popsicles, essentially breaded chicken cutlets on a stick, with Mala or BBQ Cheese flavours to choose from. McDonald's has also launched Pizza McShaker fries, along with a Chick 'N' Cheese Burger, as well as har cheong gai drumlets.
KFC Has Chicken Popsicles With Mala And BBQ Cheese Flavours From $2.95
Address: 18 Marina Gardens Drive, #03-02/03, Gardens By The Bay, Singapore 018953
Opening hours: TBA
Website
The post Shake Shack To Open Seventh Outlet In Gardens By The Bay appeared first on EatBook.sg – New Singapore Restaurant and Street Food Ideas & Recommendations.