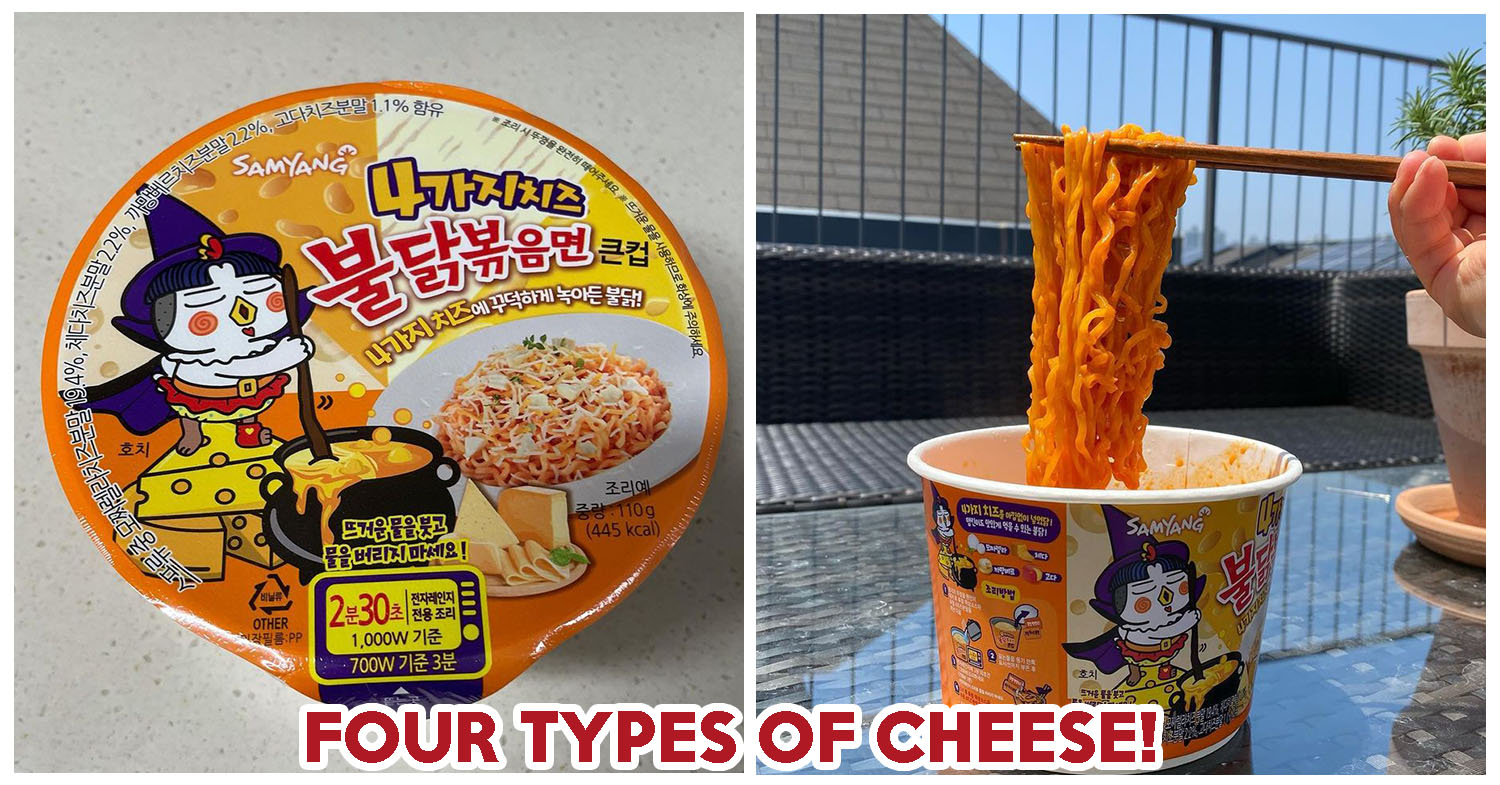 Samyang four cheese ramen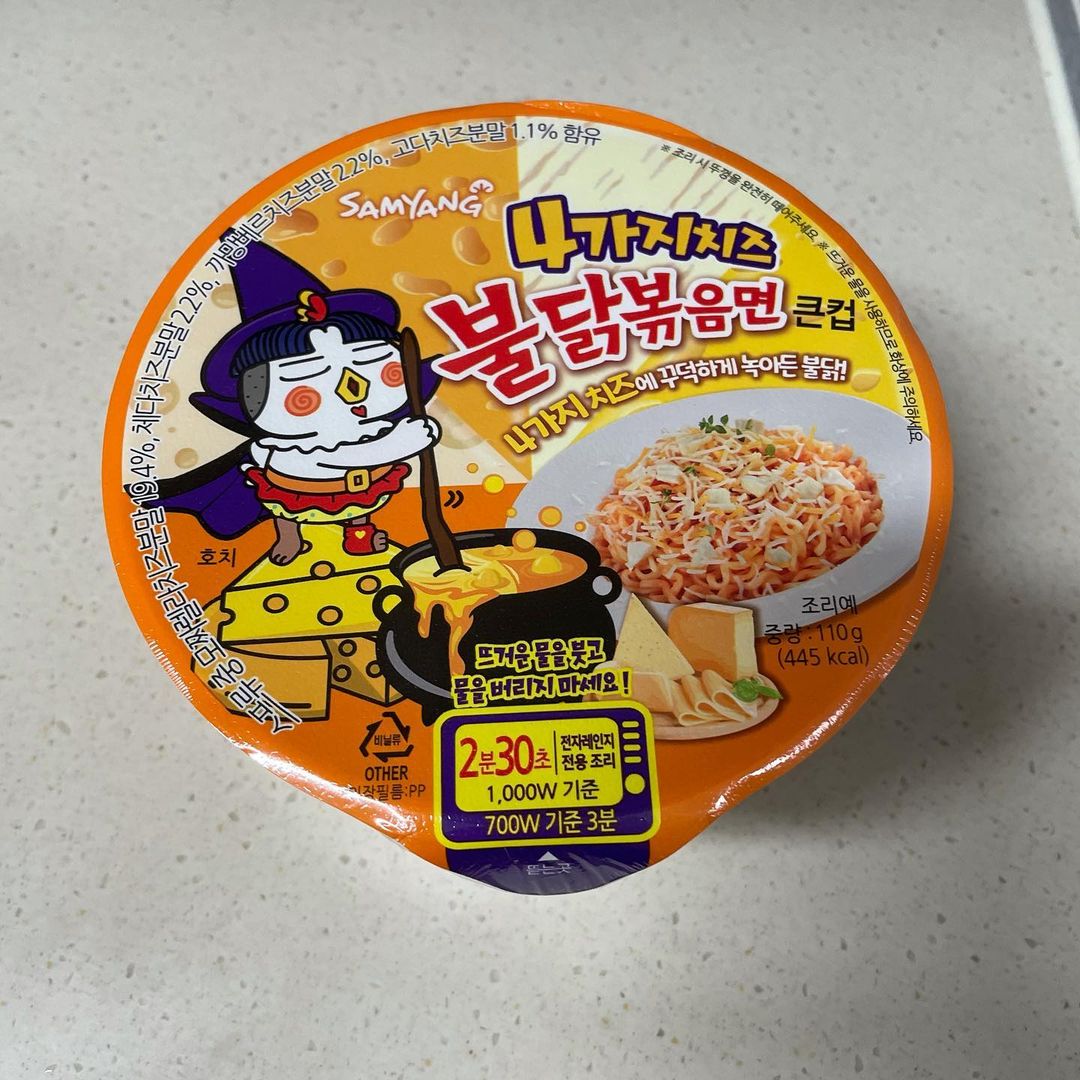 Image credit: @qlsl_t.t
Riding on the continuous popularity of cheese with spicy ramen as a comfort food among Koreans, Samyang has released 4 Types of Cheese Buldak Ramen.
The Samyang brand has become synonymous with their impossibly spicy sauce instant noodles, and has garnered a fanbase, populated by those who sadistically pine for their unnecessarily spicy products. The popularity of their spicy sauce is understandable as it seems to go with everything, as seen in our Samyang mac and cheese recipe.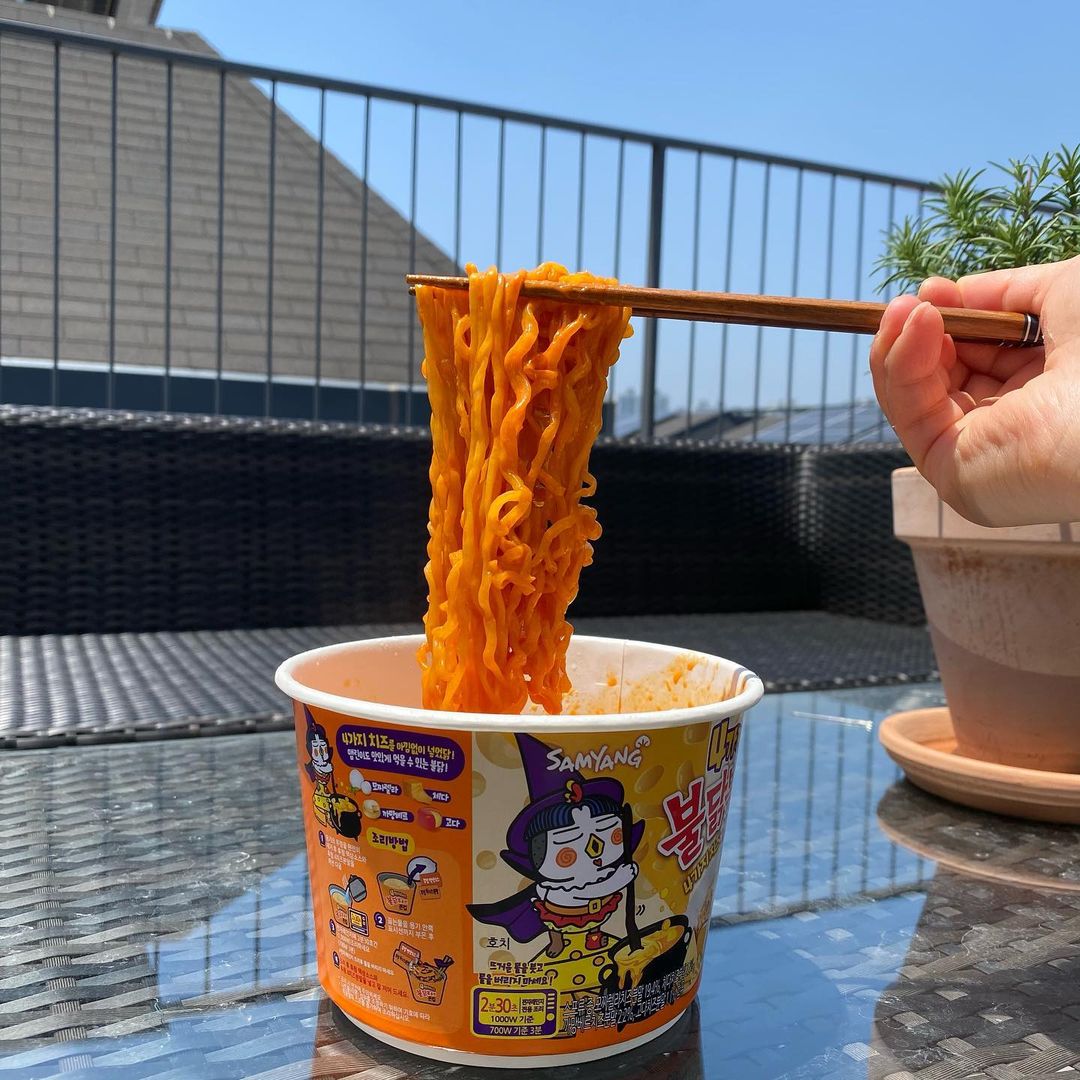 Image credit: @yunee.honey
Specifically catering to those with a lower spice tolerance, the new Samyang four cheese flavour is an overload of cheese flavors. Although die-hard fans of these spicy noodles might find this new flavour disappointingly mild, it provides a low barrier to entry for those with low spice tolerance seeking a piece of the Samyang experience. While the 4 Types of Cheese Buldak Ramen is currently not available on brick-and-mortar store shelves in Singapore, their 110g cups are available at $3.99 on Shopee.
The 4 Kinds of Cheese Buldak Ramen differentiates itself from the existing Cheese Buldak Ramen ($3.20 for a cup) by having four types of cheese, including mozzarella, cheddar, gouda, and camembert. With all four cheeses reduced into a powder form within a sachet, you just have to mix it into your cup with boiling water to achieve a thick, creamy ramen that comes in a deep orange hue.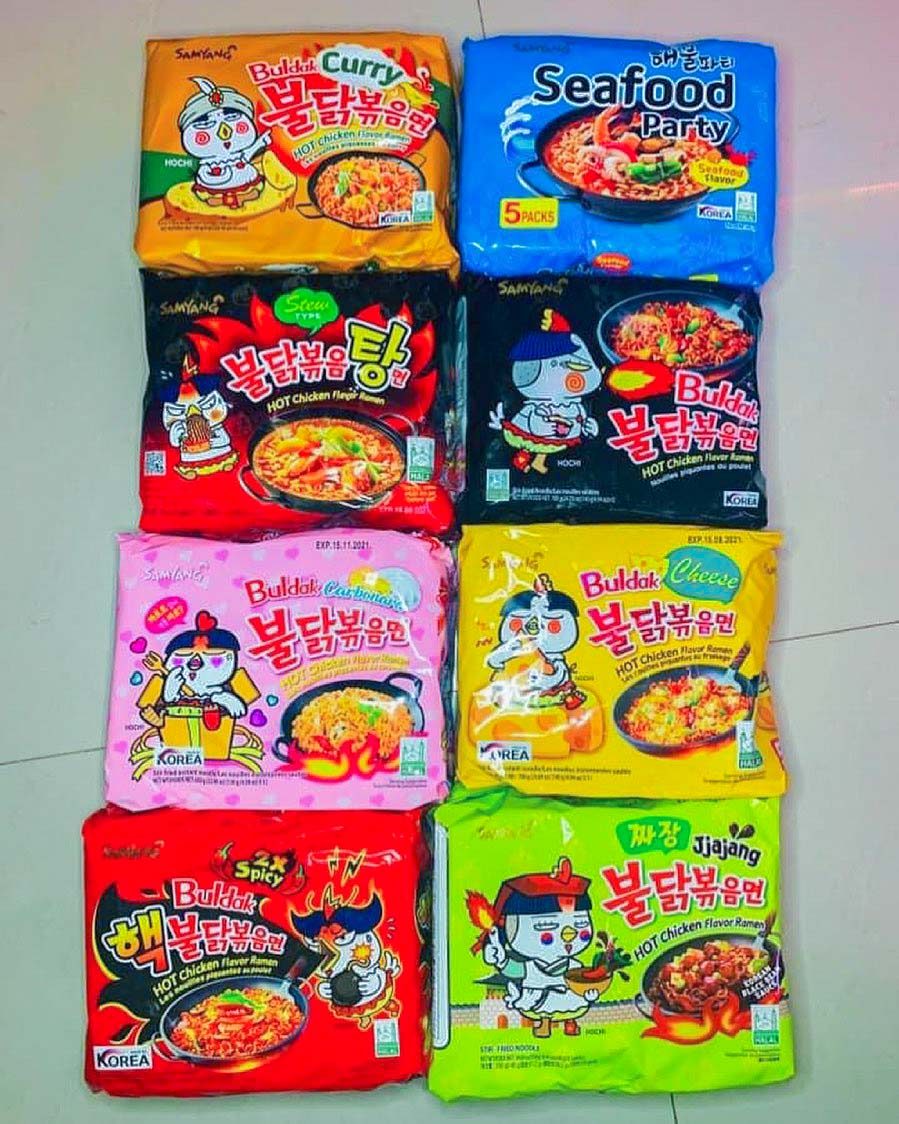 Image credit: @nawars1001
This new flavour adds to Samyang's multiple existing flavours that include tomato, extra spicy, kimchi, and more. Samyang's Buldak Ramen, or hot chicken flavoured ramen exploded in popularity back in 2014 when YouTubers took turns challenging each other to finish the devilishly spicy noodles in what was known as the Fire Noodle Challenge. 
If you are craving for ramen noodles check out our ramen noodle delivery guide for michelin-starred ramen, dan dan noodles and more. Or, if you enjoy spicy Korean food check our Pint And Dine review, for free-flow Samyang and more, as part of their Korean mukbang buffet experience.
17 Ramen Delivery Services In Singapore For When The Tonkotsu Cravings Hit
Feature image adapted from @qlsl_t.t and @yunee.honey.
The post Samyang Has New A Spicy Four Cheese Instant Noodle Flavour, Available Now On Shopee appeared first on EatBook.sg – New Singapore Restaurant and Street Food Ideas & Recommendations.