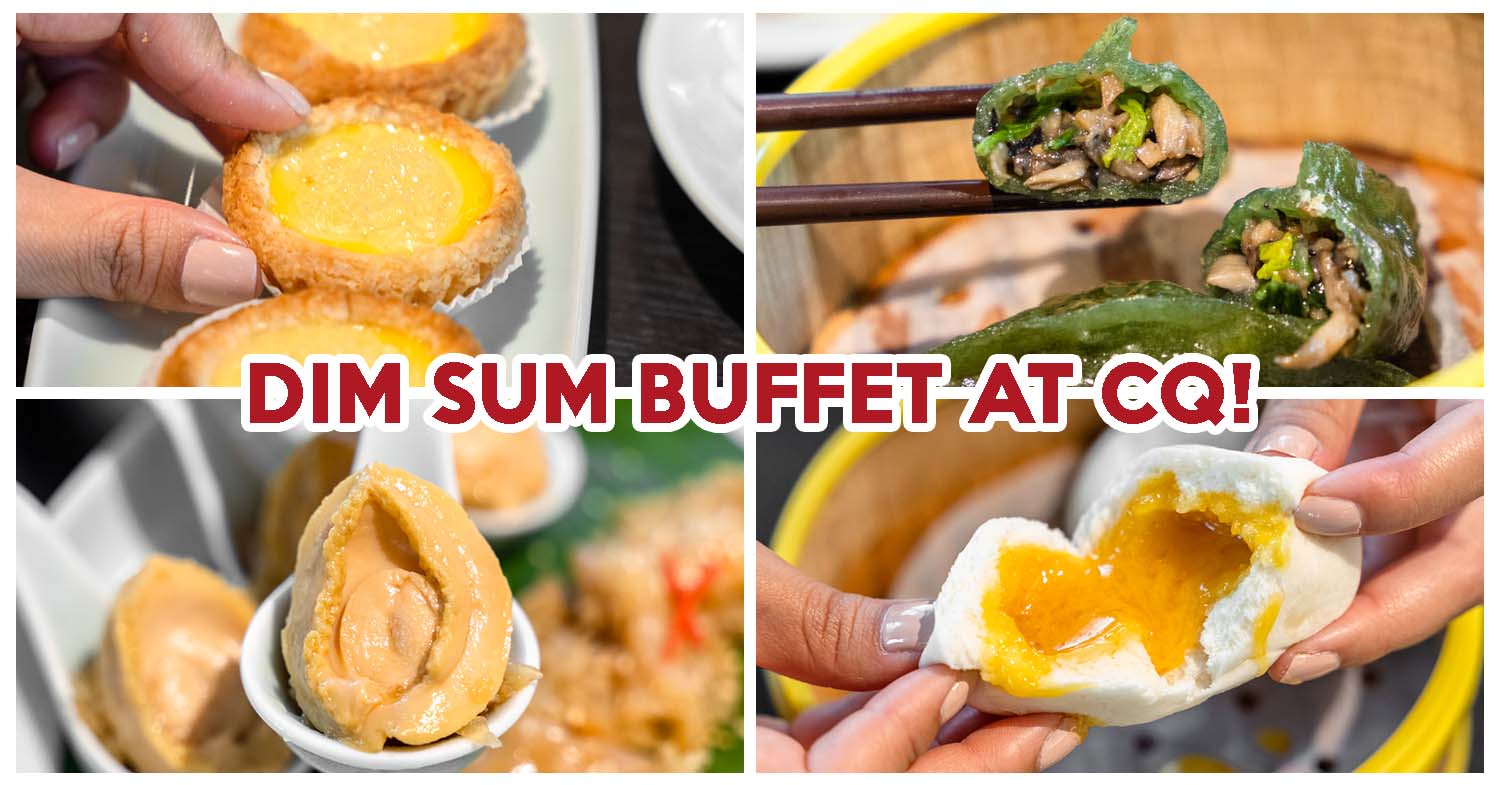 Red House Seafood at Clarke Quay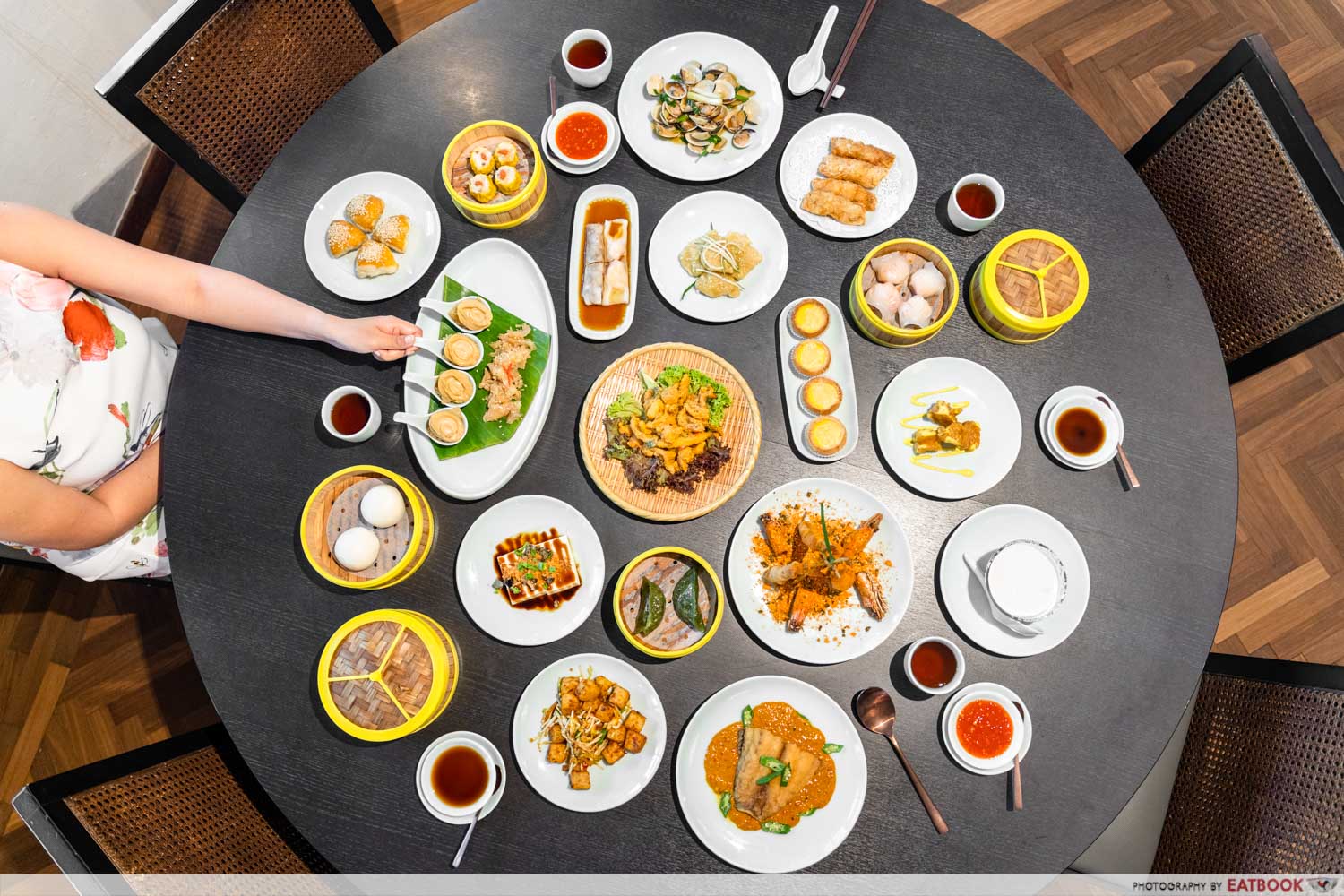 To any Singaporean, Clarke Quay is a tourist destination that bursts to life only when dusk falls. Now that tourist numbers are zilch, it falls to us to keep the area and its businesses alive. Red House Seafood is one such dining gem, with a history that dates back to 1976.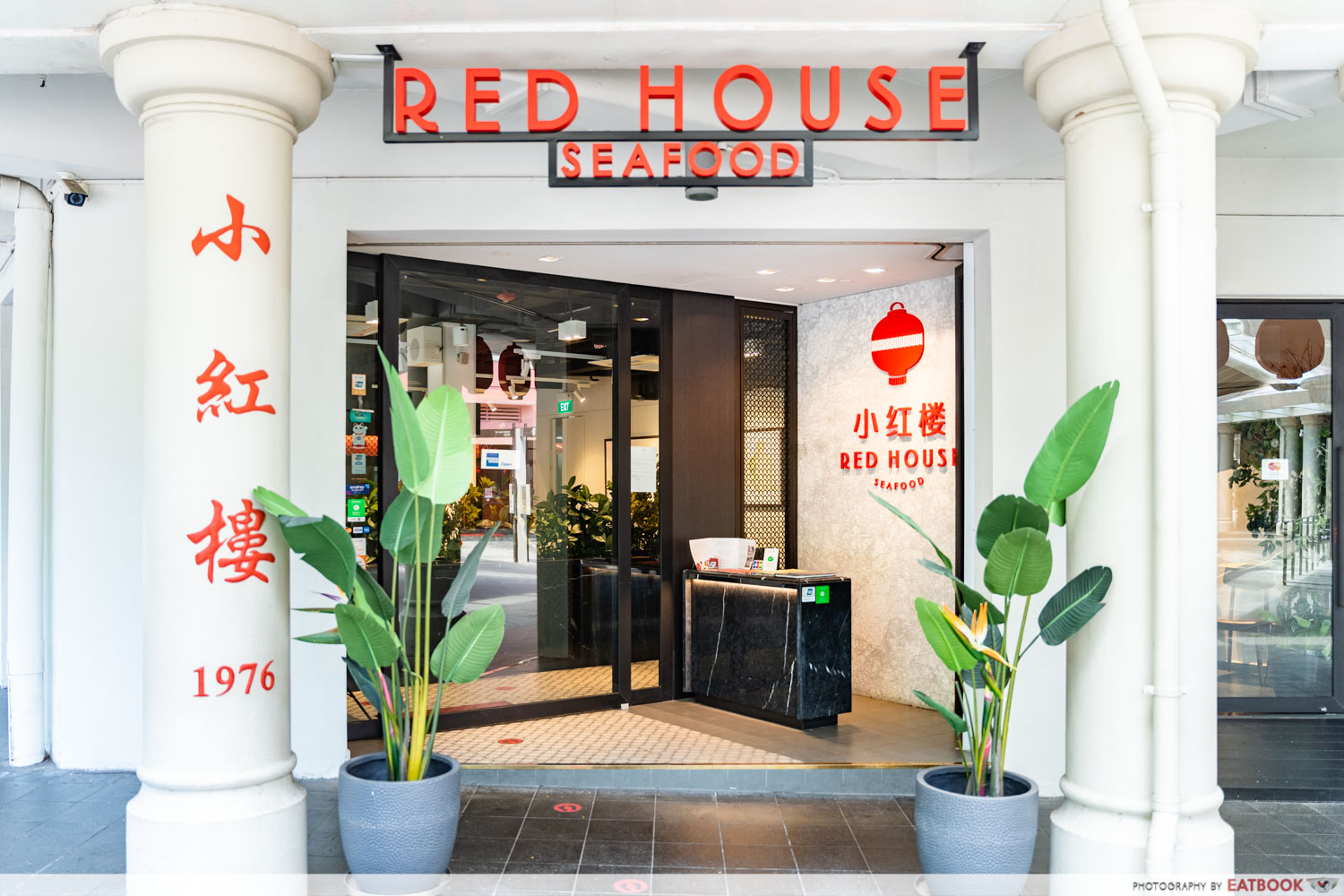 When I heard that the dim sum buffet at Red House Seafood offers fresh seafood, abalone, and birds nest tarts, and a total of 50 items on the menu, it was no tall task to get me, as well as my dining companion, down to give it a shot.
The dim sum lunch buffet at Red House Seafood runs throughout the week, from 12pm to 2:30pm on weekdays, and 11am to 3pm on weekends. On weekdays, it's priced at $36.80++ per adult, and $19.80++ per child aged four to eleven. Weekend rates stand at $42.80++ for adults, and $22.80++ a child. 
Food at Red House Seafood
Of the 50 items on the dim sum buffet menu at Red House Seafood, 11 items are one-time order only.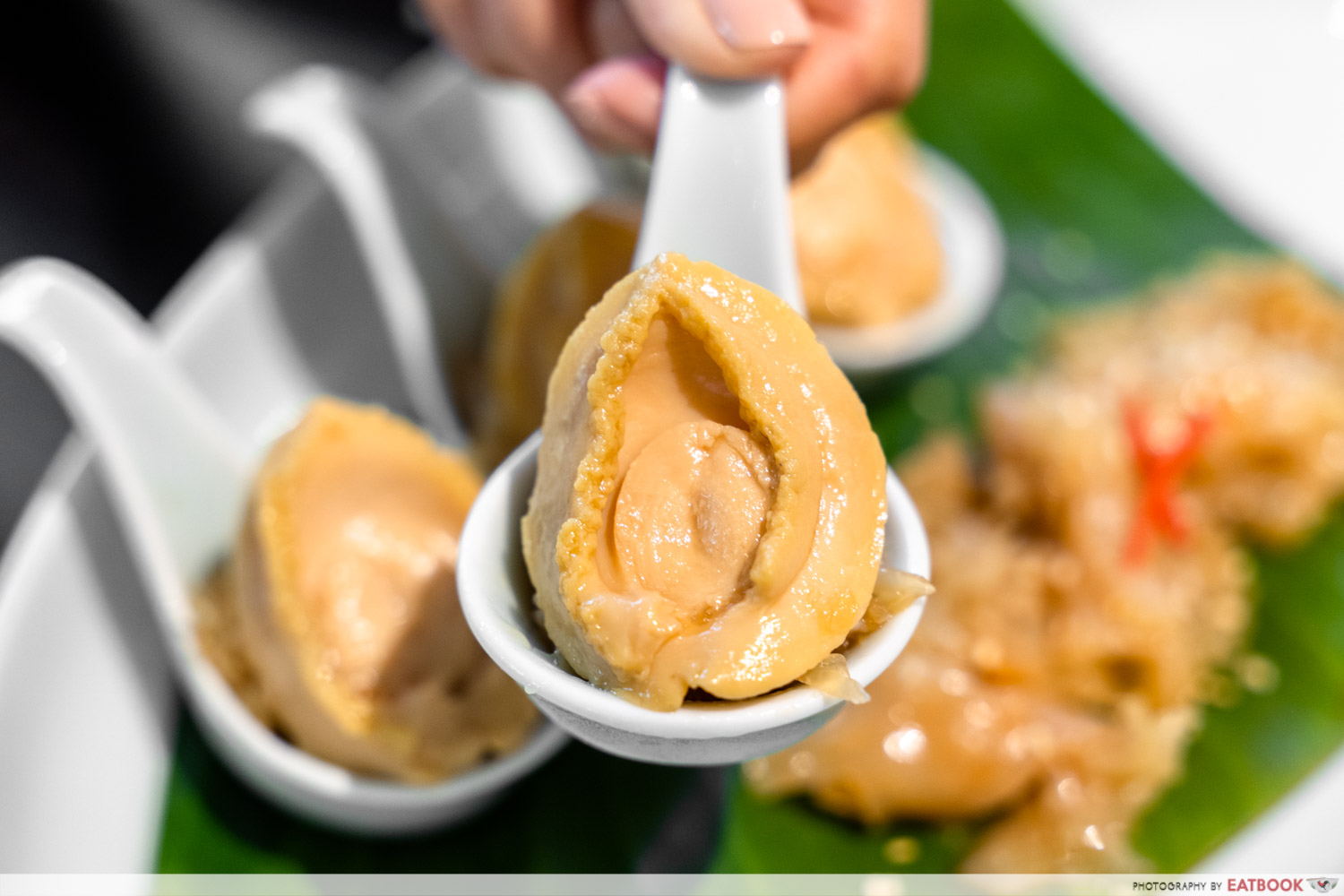 We started with the Chilled Braised Abalone In Chinese Wine Served With Jellyfish, of which you can get one serving per diner. The abalone was succulent, and the chilled manner of serving brought out the mild, slightly sweet flavour of the wine.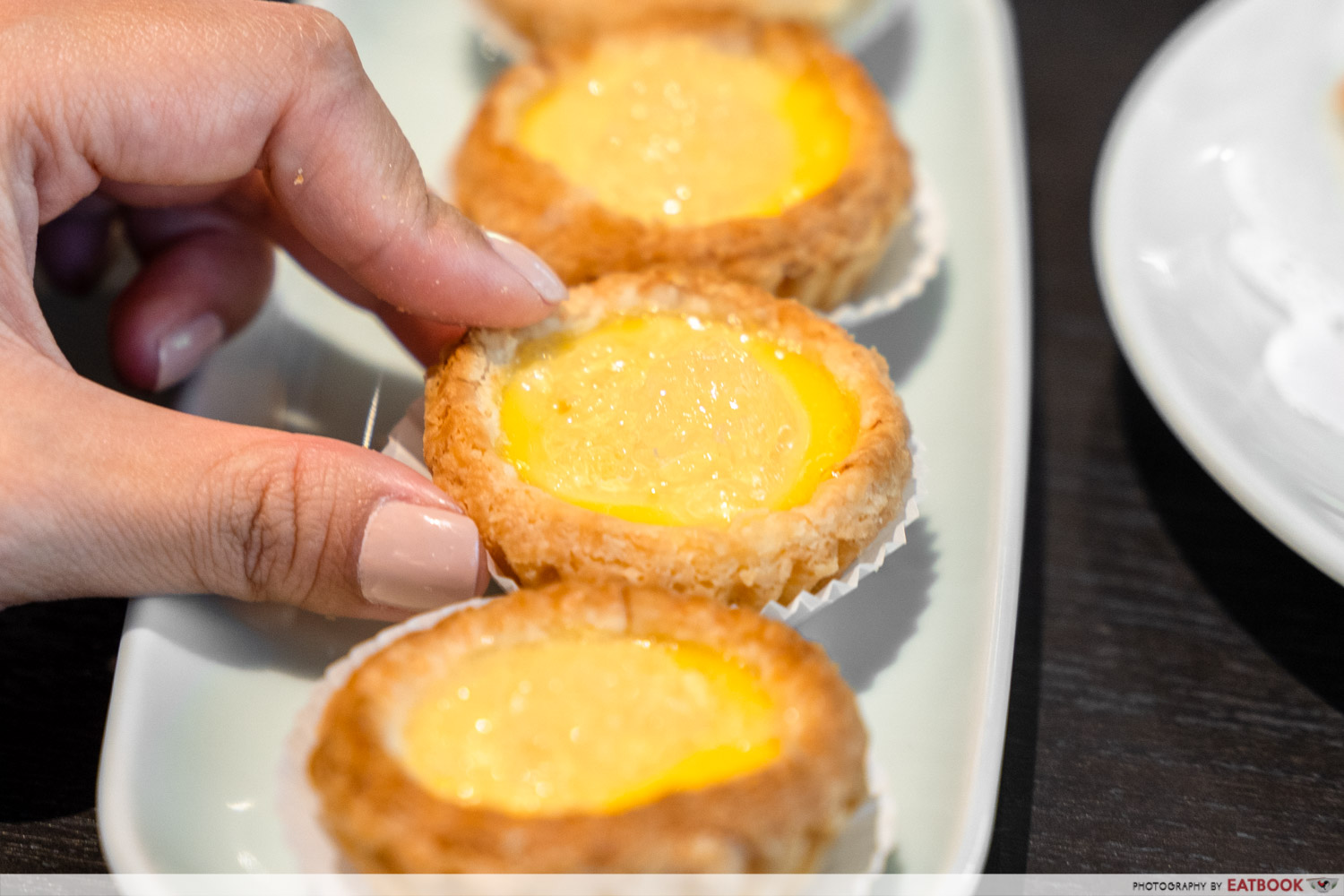 Another single-serve item was the Bird's Nest Egg Tart, which stood out for the simple reason that it is topped with the luxurious ingredient. It comes in a flakey pastry crust, with a wobbly, barely-set custard centre.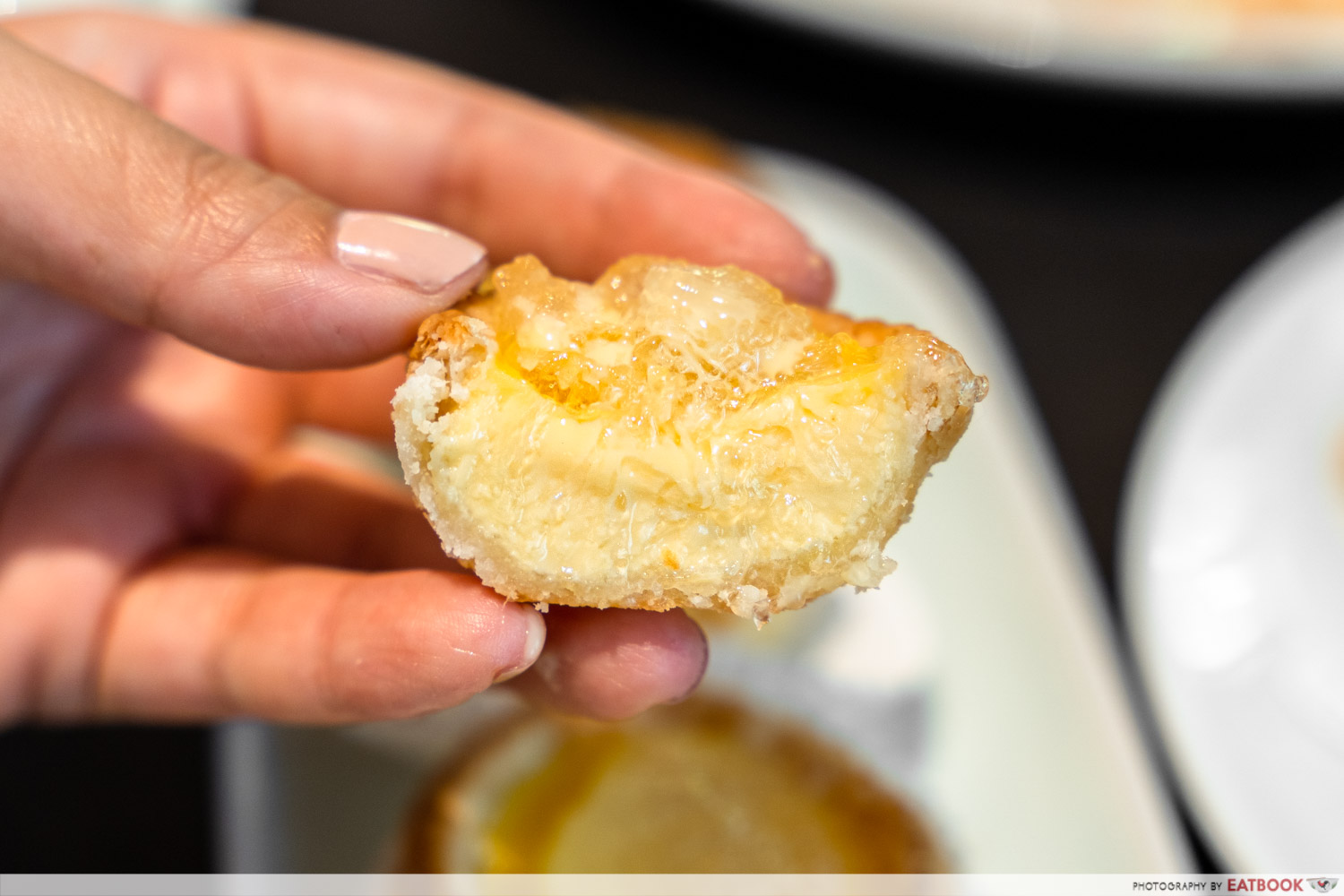 While I appreciated the jelly-like bird's nest, and enjoyed its pairing with the custard that wasn't too sweet, nor eggy, I felt that the pastry could afford to be more buttery. Have this while it's still warm, because the pastry is delightfully flaky and crisp.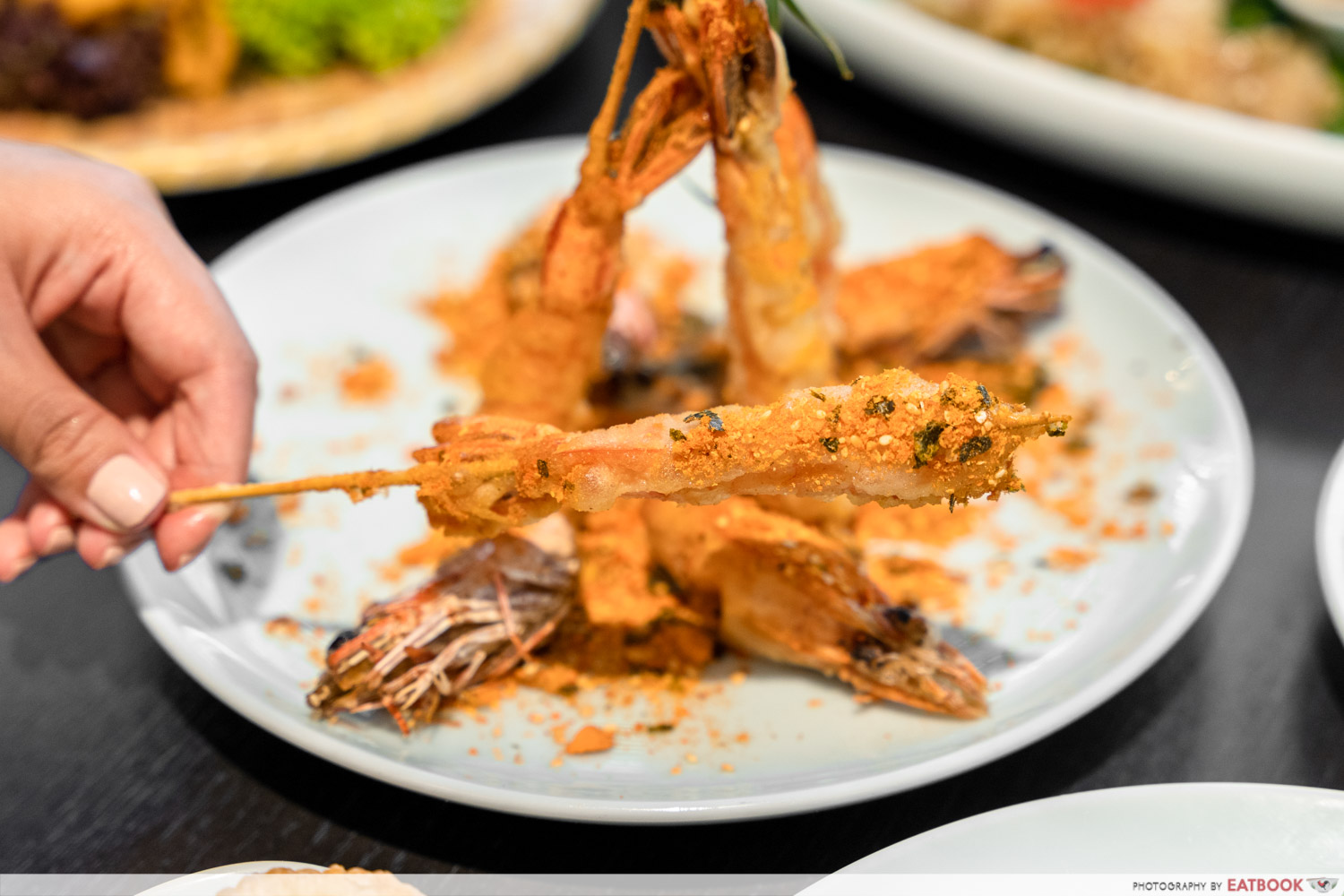 You definitely have to try the Crispy Fried King Prawn With Seaweed, because the spicy, seaweed-laced powder on this is addictive. Don't miss the Salted Egg Calamari as well, because the salted egg crumble on fresh squid is absolutely delicious.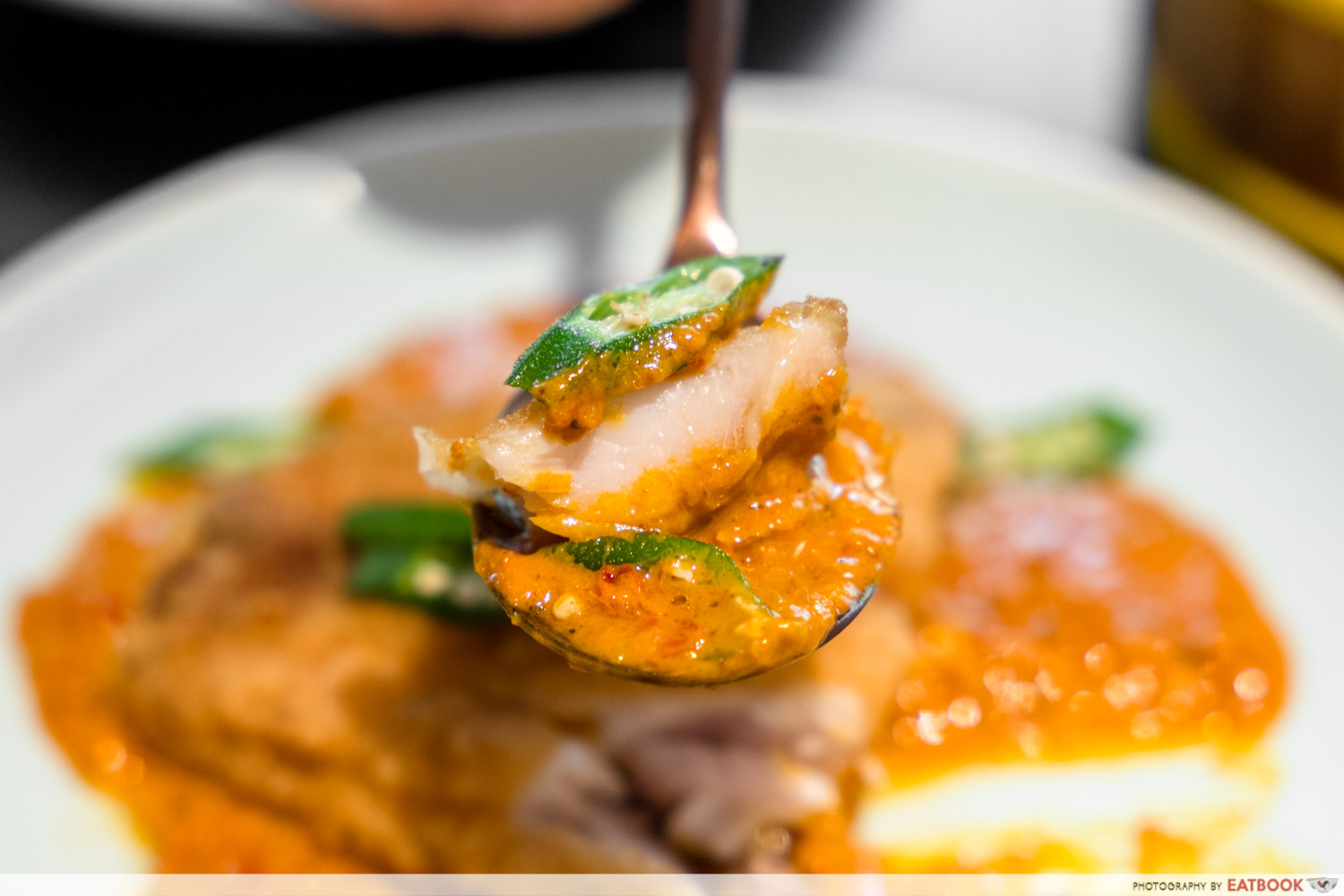 Another hit on the one-time order list for both my dining companion and myself was the Deep-Fried Barramundi Fillet With Nonya Sauce. It's a hefty serving, with 300g of the sustainably-sourced fish, served with a house-made gravy that was luscious and rich with local spices. It was easily the highlight of my meal, although I wished that the fish could be a little less deep-fried.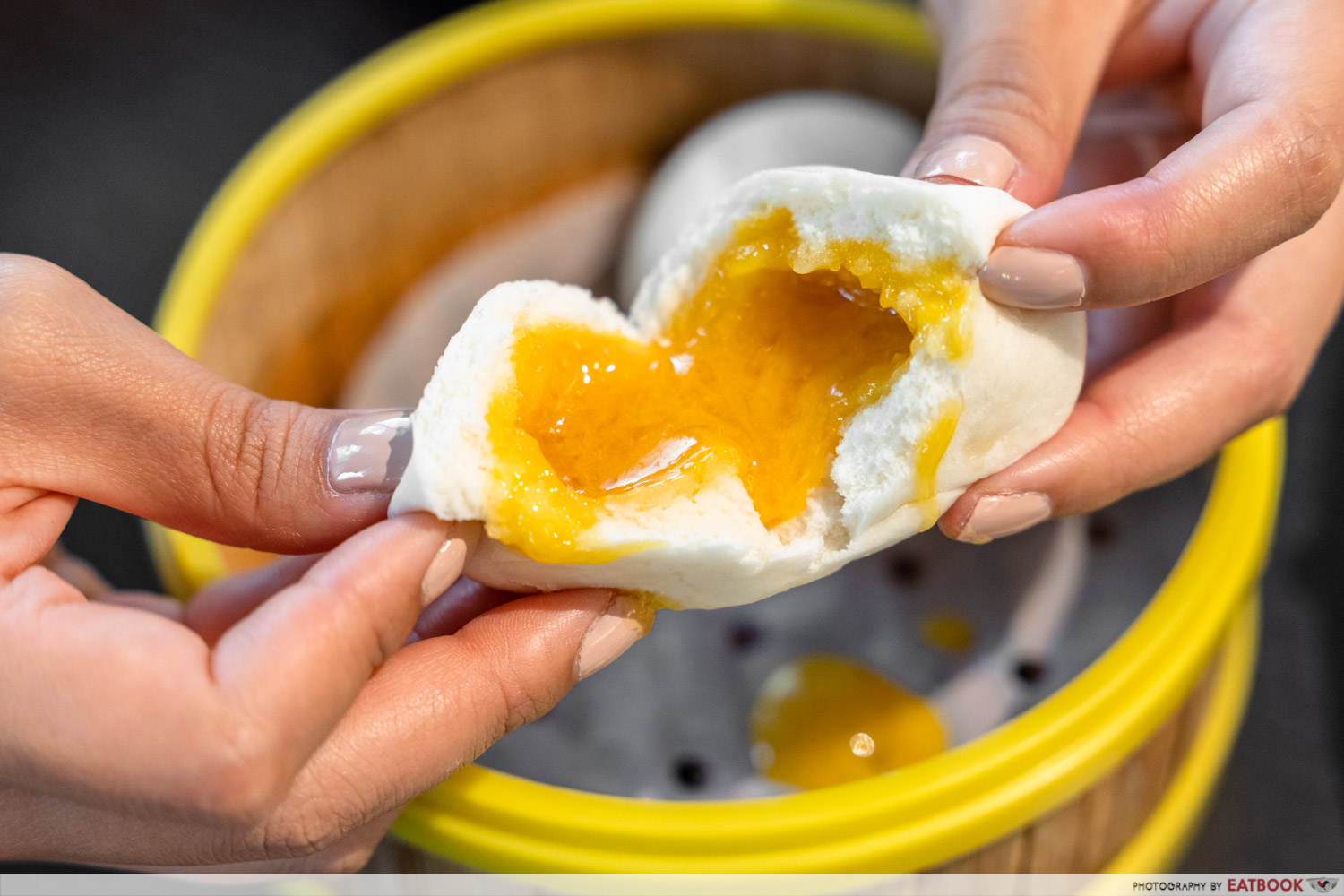 Amongst the steamed items available on the buffet is Custard Bun, oftentimes a hit or miss at dim sum restaurants. The version at Red House Seafood scored points for its molten centre, which burst in an oozy eruption of sunshine. I liked that it wasn't excessively greasy, and that the bun wasn't too thick, allowing for an ample amount of the decadent filling.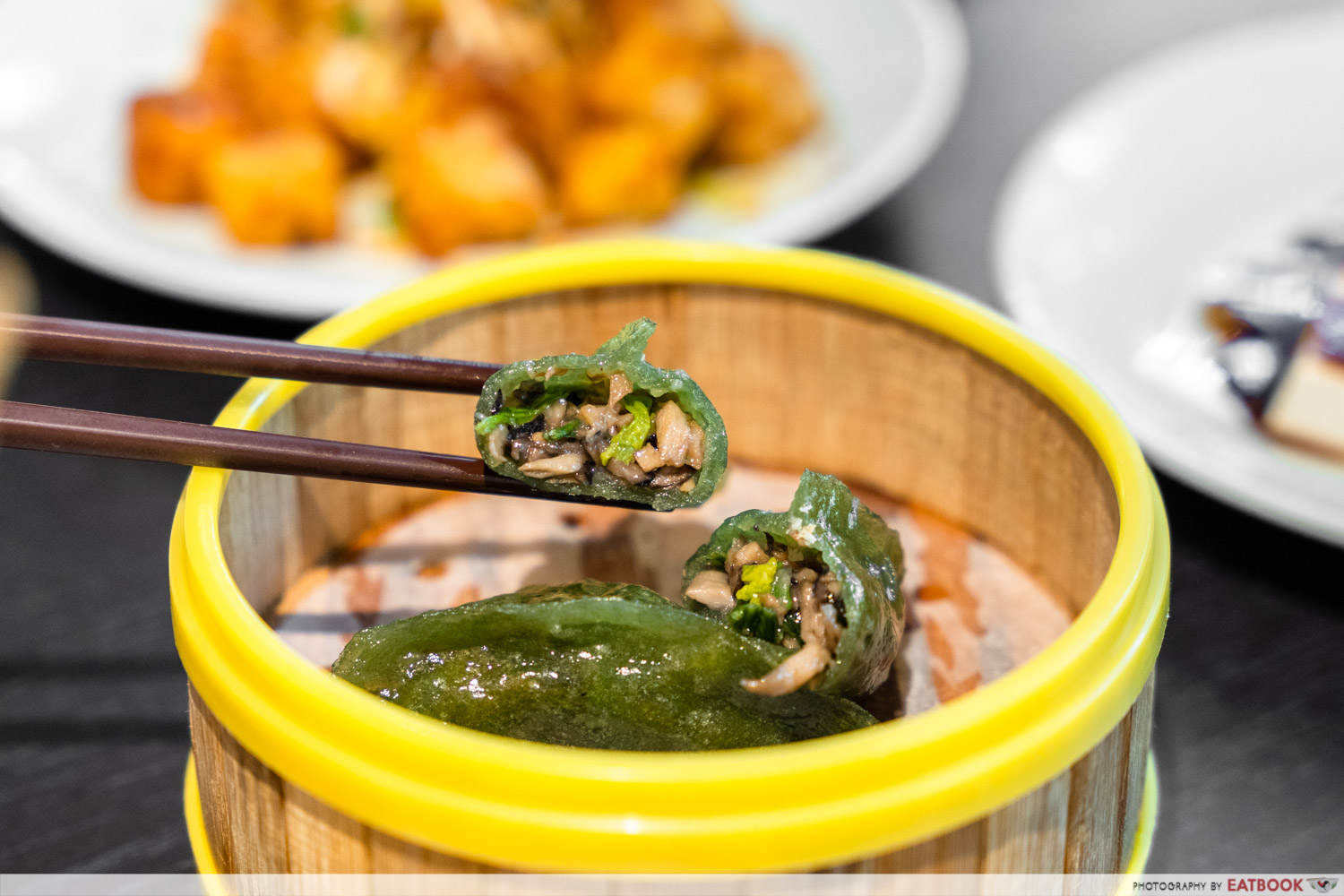 I was exceptionally drawn to the Truffle Wild Mushroom Dumpling, not least for its glossy jadeite-hued wrapper. The dumpling skin was nicely thin, without being too sticky or starchy, and enclosed a healthy amount of mushrooms. The truffle was a pleasant accompaniment, bringing out the earthy notes of the assorted mushrooms.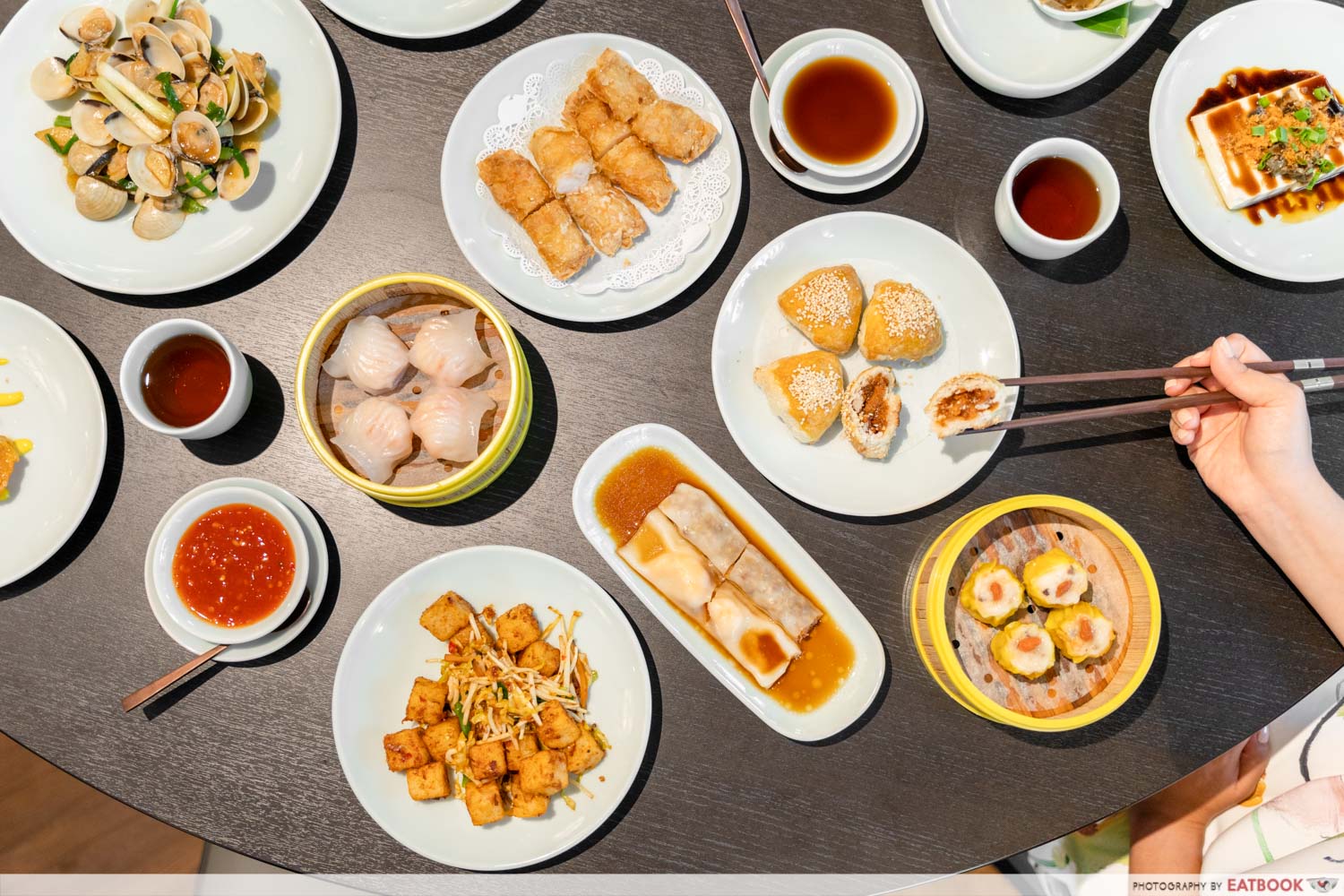 Of course, you can't have dim sum without the quintessential favourites, so we had a selection of these. The use of fresh seafood was evident, especially in the Shrimp Dumpling 'Ha-Kau', and Beancurd Skin With Prawn, both of which featured thin wrappers, and lots of prawns. I would also recommend the Pan-Fried X.O Carrot Cake, where the homemade carrot cake was soft and almost pillowy in texture.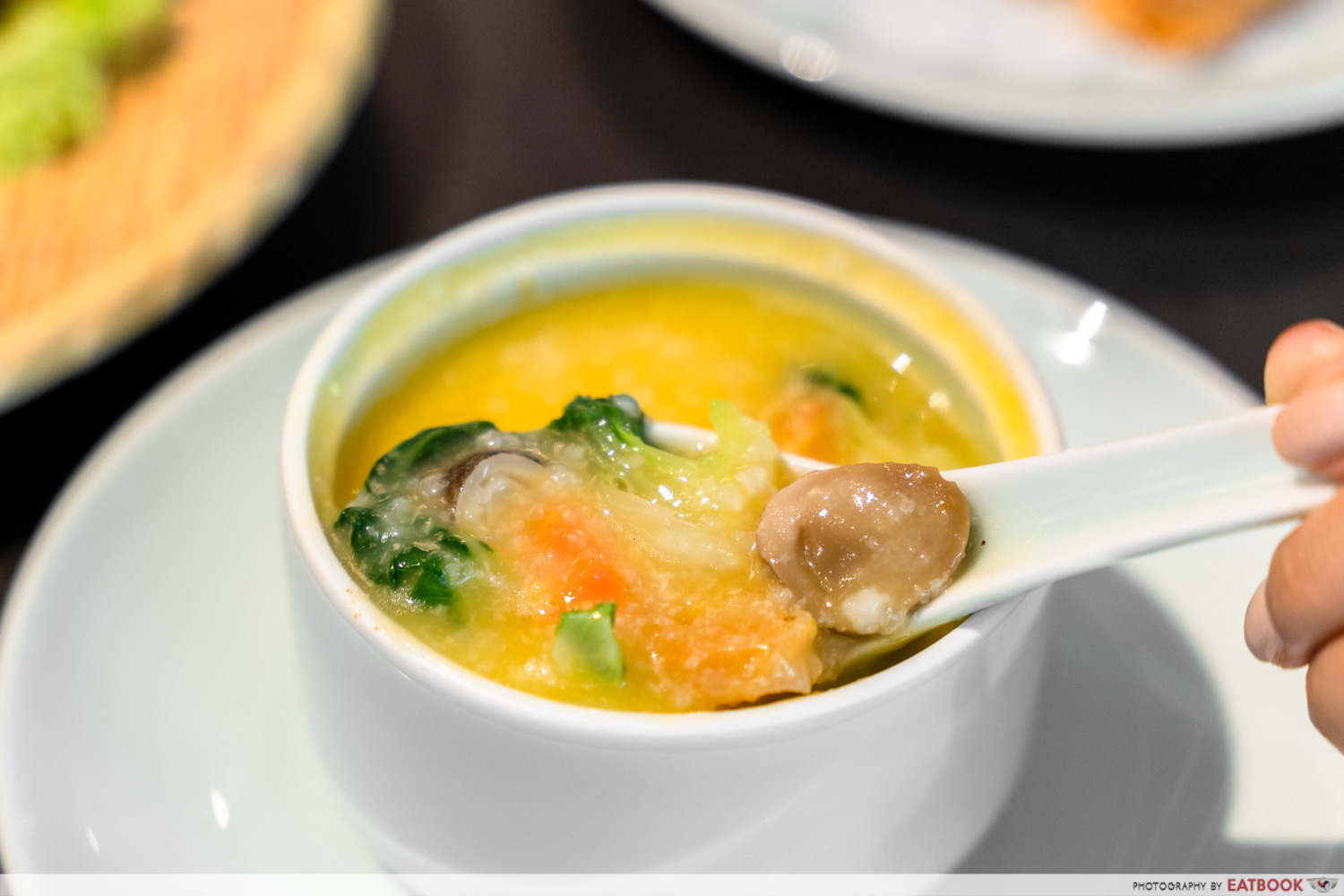 If you're looking to end your meal on a comforting note, there is a selection of congee that's also on the buffet. There's a Garoupa Minced Fish Congee, made with fresh fish, but we had the Superior Pumpkin Congee, which was appetisingly golden and sweet from the addition of pumpkin flesh. 
You could also opt for the traditional HK-style Stir-Fried Noodle With Fragrant Soya Sauce, or a Deluxe Seafood Fried Rice, although this last item can only be ordered once.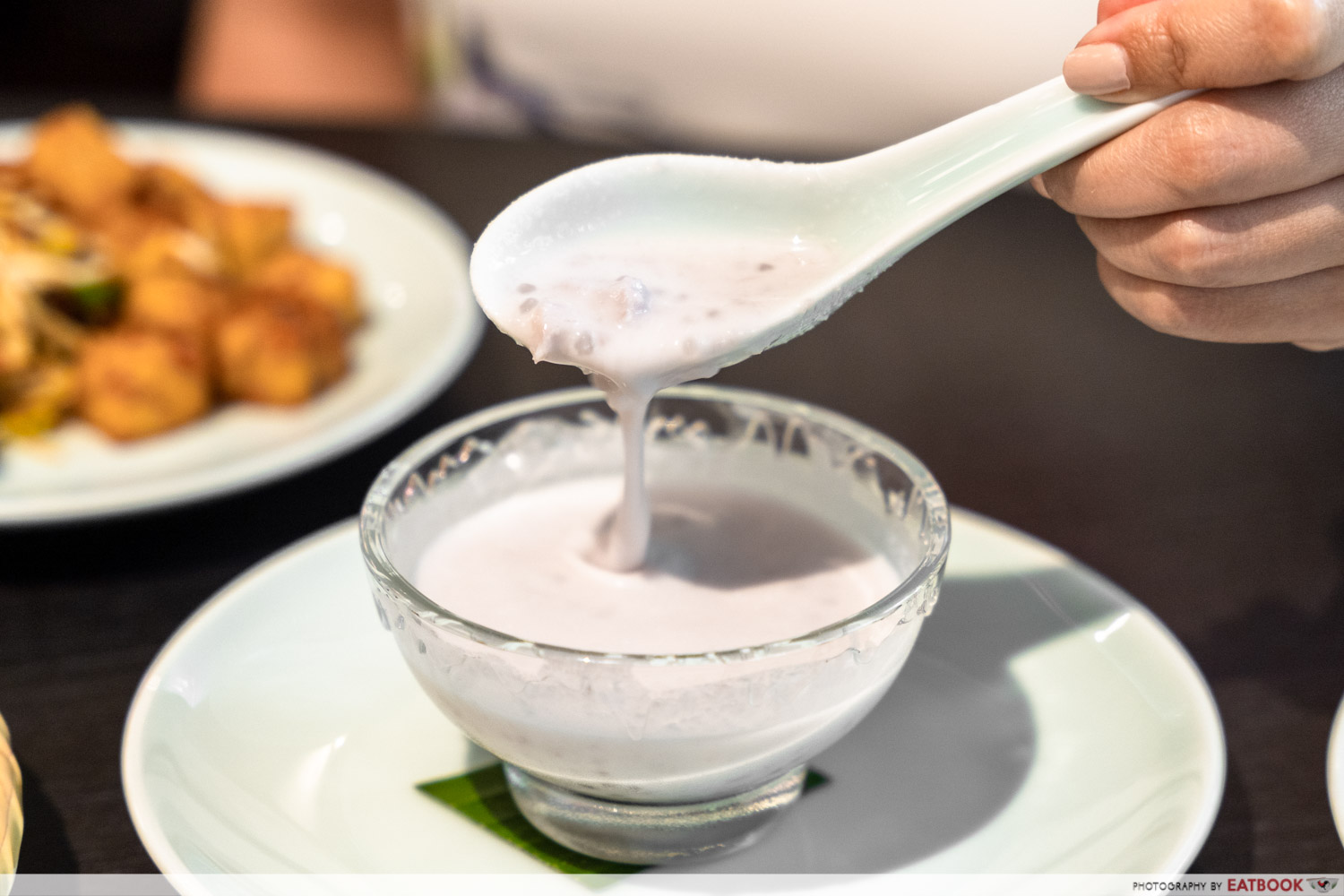 For desserts, we had the Chilled Savoury Yam With Sago, of which you get one serving per diner. This was a nice end to the meal, with light notes of yam, and actual pieces of the creamy root vegetable, without being overly sweet.
Ambience at Red House Seafood
You may be familiar with the restaurant's other branches at the Grand Copthorne, or Prinsep Street, which is temporarily closed for renovations. You might even have memories of family meals by the beach in the now-defunct outlet at the East Coast Seafood Centre. In any case, the Clarke Quay branch is one that you can consider too, for its accessible location.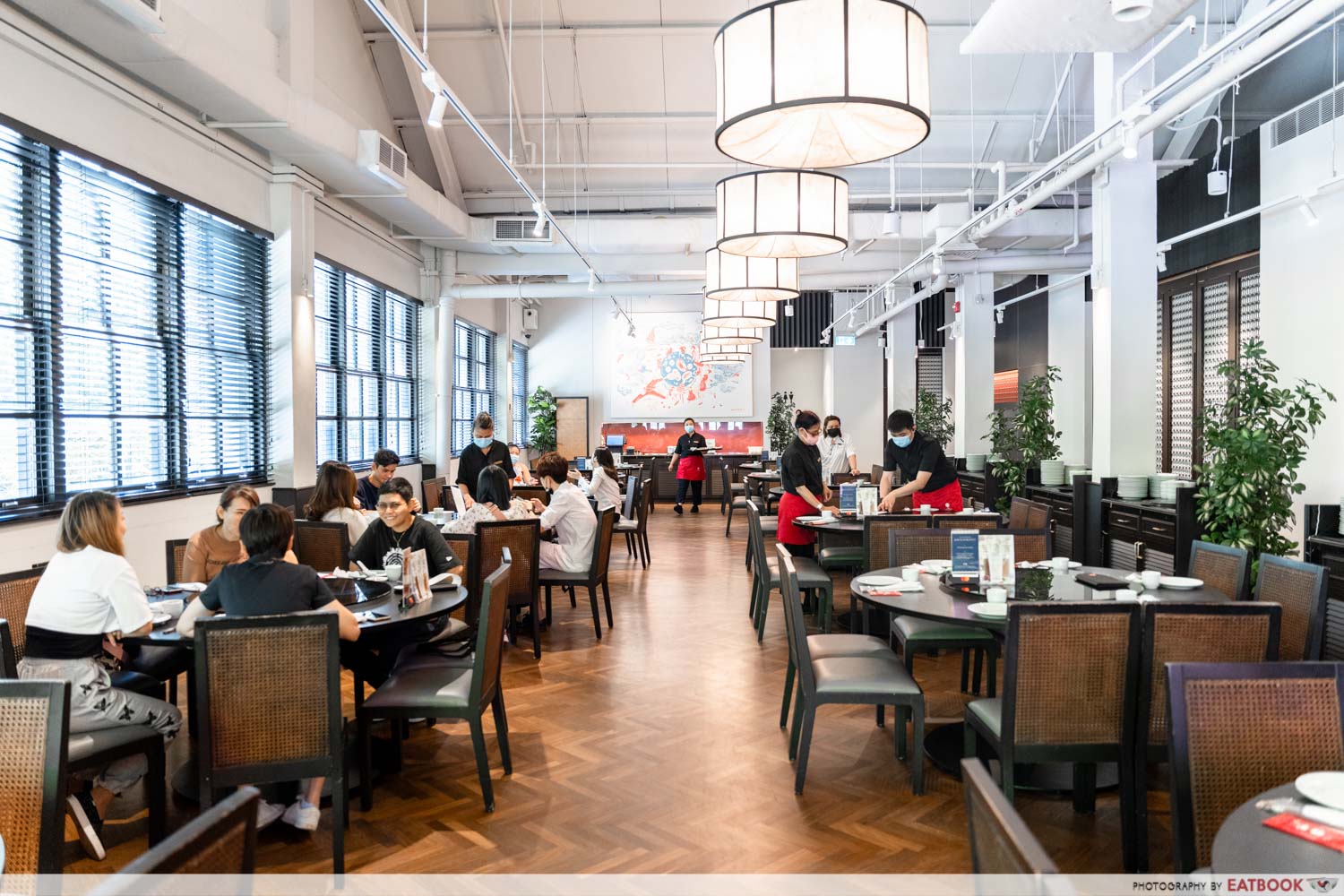 Spread over two floors, with a spacious, high-ceilinged dining area on the second floor, Red House Seafood is a short three-minute walk from Fort Canning MRT Station, and six minutes from Clarke Quay MRT Station. The brightly lit, air-conditioned space is a respite from Singapore's sultry heat, with finishings that are modern, with traditional touches. Tables are well-spaced, and there are private rooms available.
The verdict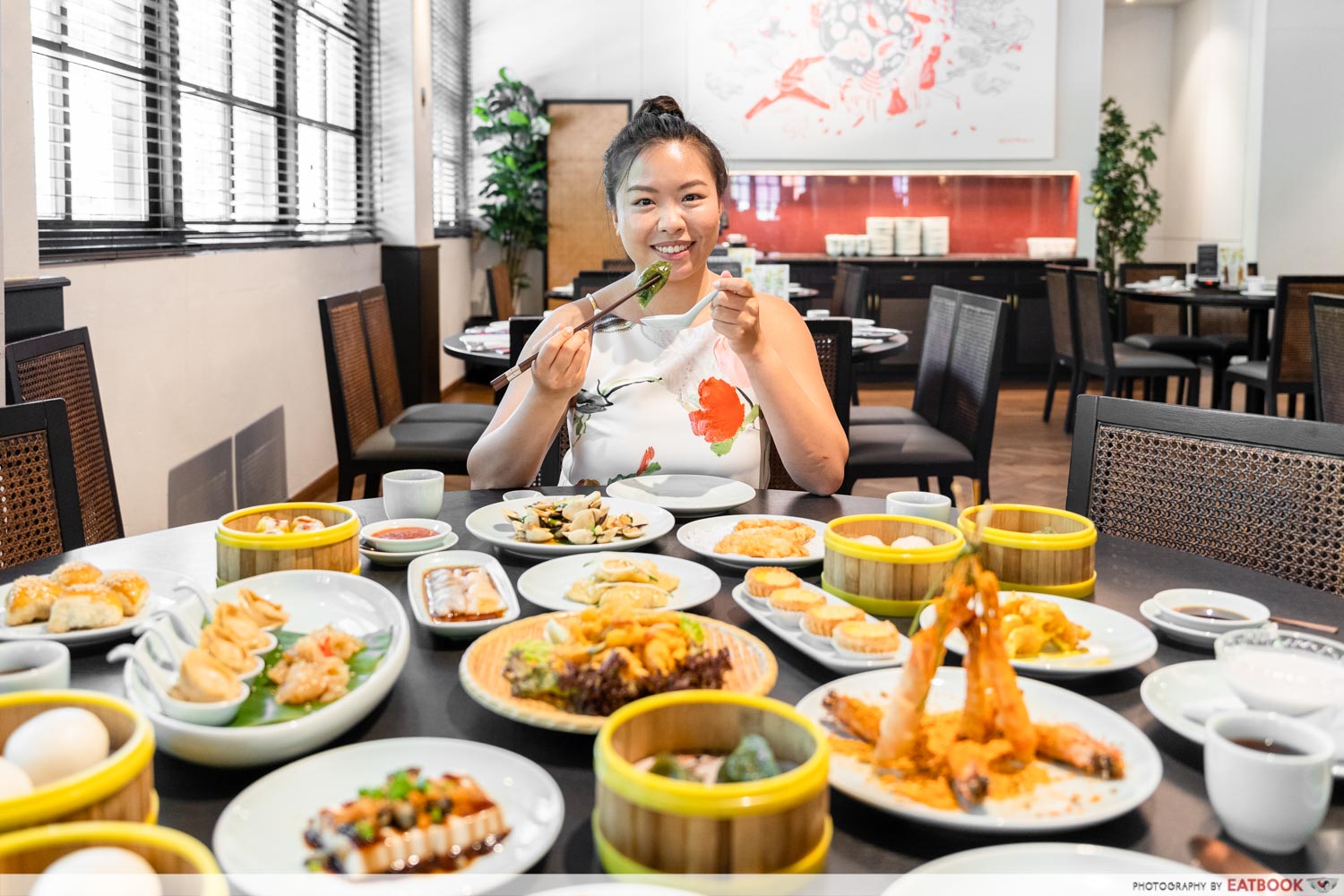 The spread of dim sum at Red House Seafood, made with fresh seafood, and in the prime location of Clarke Quay, is certainly worth the price. On that note, it costs slightly more than other dim sum buffets that we've been to, but you're getting premium items, and quality ingredients here.
Tea and a wet towel are chargeable from $2.80++, depending on which tea you opt for, although you can also inform the service staff if you'd prefer not to have these. Otherwise, you can also get free-flow drinks at $28++ per adult, inclusive of beer, house wines, soft drinks, chilled juice, and iced lemon tea. For an extra boozy lunch, you could also add $55++ per adult for champagne, and gin and tonics, on top of the above free-flow drinks.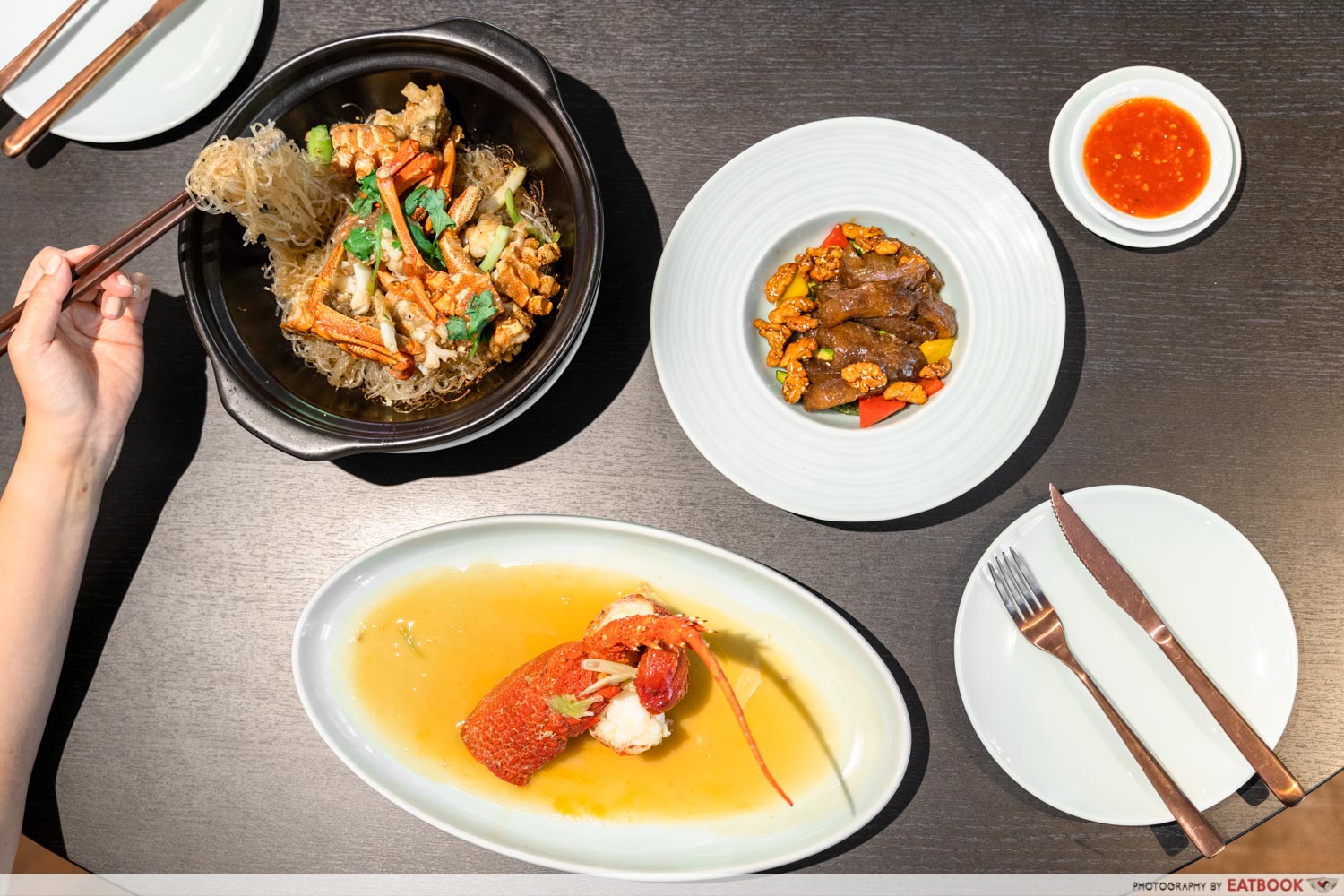 If you're feeling like a splurge, Red House Seafood is also running a Live Australian Lobster set menu. It's priced at $398++ for four diners, or $788++ for eight, and includes dishes such as the Stir-Fried Sea Cucumber With Fresh Asparagus And Honey Sesame Walnut, Australian Lobster Claw And Vermicelli With Fragrant White Peppercorn In Claypot, and Steamed Scottish Razor Clam With Minced Garlic. 
I personally found the Double-Boiled Australian Lobster in Chef's Superior Broth to be my favourite─the flash-frying rendering the lobster flesh succulent and firm, its sweetness accentuated by the double-boiled superior broth.
Address: 3C River Valley Road, #01-02/03, The Cannery, Singapore 179022
Opening hours: Mon-Fri 12pm to 2:30pm, 5pm to 10pm, Sat-Sun 11am to 3pm, 5pm to 10pm
Tel: 6442 3112
Website
Photos taken by Chew Yi En and John Lery Villanueva.
This post was brought to you by Red House Seafood.
The post Red House Seafood Review: Dim Sum Seafood Buffet With 50 Items Including Birds Nest Tarts And Truffle Dumplings appeared first on EatBook.sg – New Singapore Restaurant and Street Food Ideas & Recommendations.