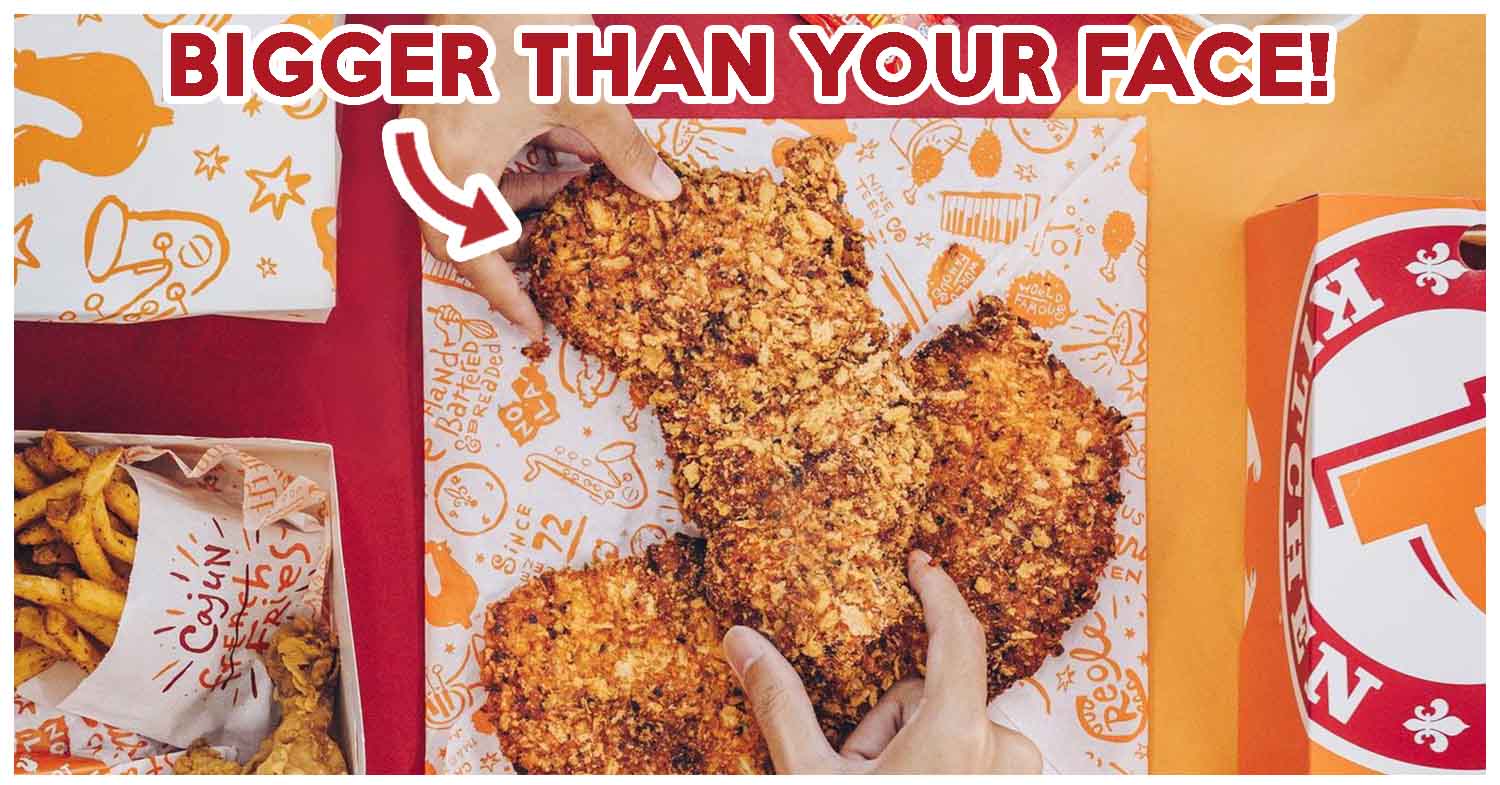 Spicy XL Crispy Chicken Cutlet at Popeyes
Last year, Popeyes Singapore brought in the Chicken Sandwich which garnered 48-hour queues when it first launched in America. If you missed it then, the good news is that it's still available right now. This year, they've come up with a Spicy XL Crispy Chicken Cutlet that is reminiscent of the popular Taiwanese street food. This new menu item is only available till 24 May, or while stocks last.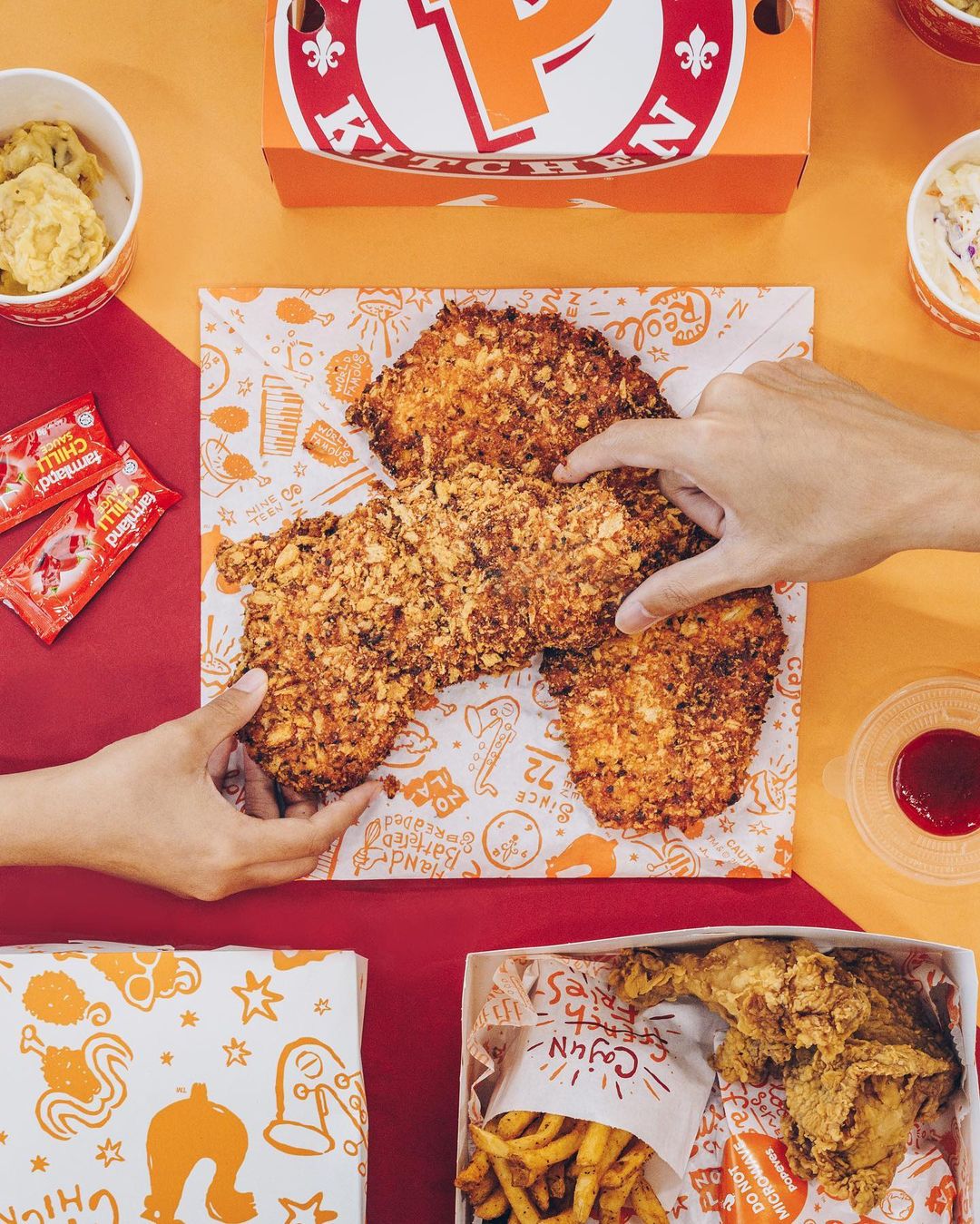 Image credit: @thesmartlocalsg
If you've missed strolling through the streets of Ximending, XXL chicken cutlet in hand, this is Popeyes' interpretation. It ticks the boxes for its XL size, crunchy, spiced exterior, and the best part to boot is: it's boneless.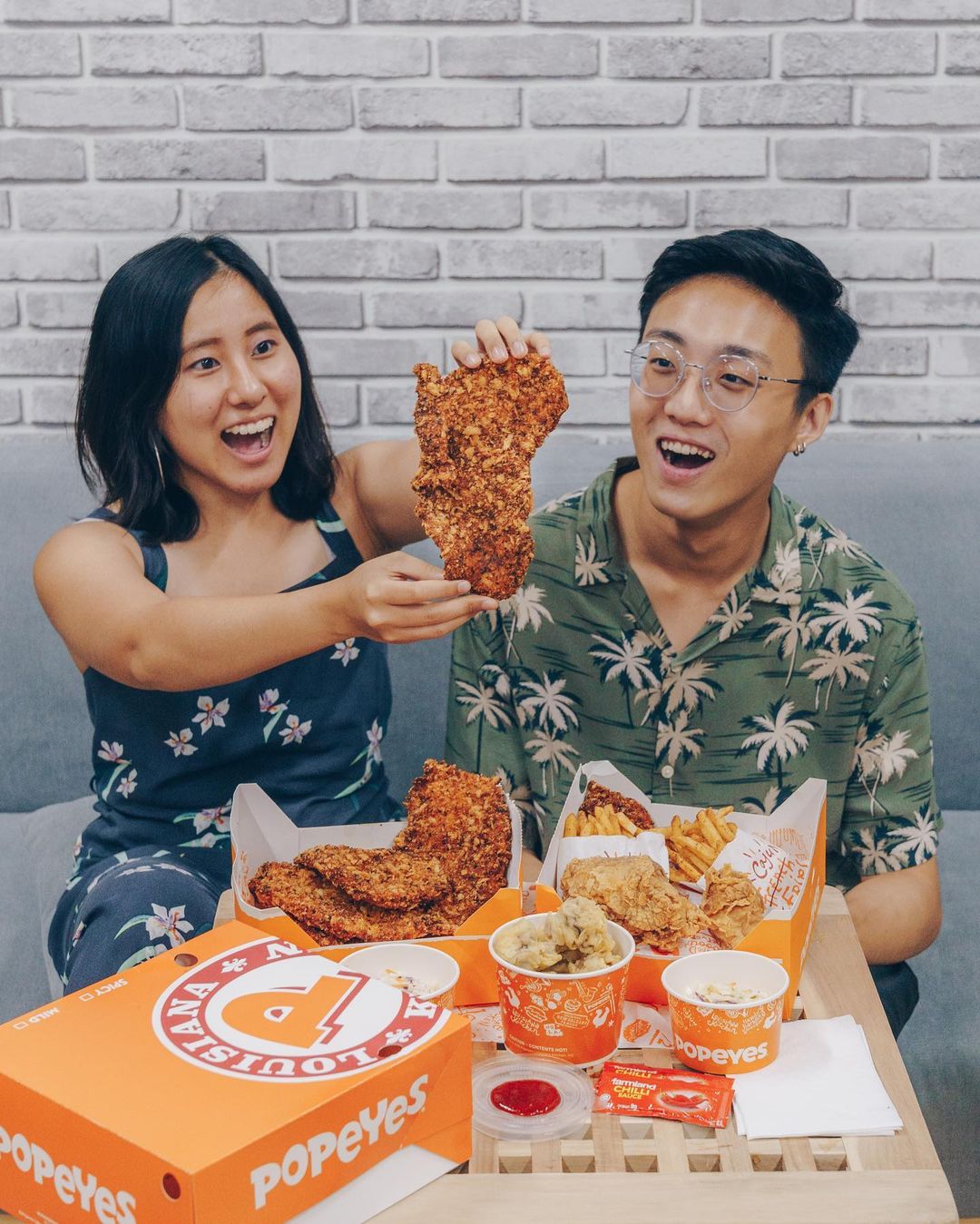 Image credit: @thesmartlocalsg
The Spicy XL Crispy Chicken Cutlet is not exactly cheap, ringing in the till at $6.90 a la carte, but this face-sized fried fritter more than makes up for it by way of quantity. If you think about it, a single piece of chicken is priced at $3.90, and three pieces of Chicken Tenders cost $6.20, which makes this oversized nugget pretty worth it.
Make the cutlet into a XL Single meal for $10.90, complete with six pieces of Fried Country Mushroom and a regular coleslaw, or share the joy with a friend when you get the XL Buddy ($17.90). This comes with one Spicy XL Crispy Chicken Cutlet, two pieces of chicken, one mac n' cheese, and one regular coleslaw.
If you're looking to share with a group, or family, the XL Platter ($26.90) is another level up from the XL Buddy with an addition large fries, and two more pieces of fried chicken.
McDonald's Launches Staycation Packages With Limited Edition Merchandise
This Spicy XL Crispy Chicken Cutlet, and its sets, is on sale now at all Popeyes outlets islandwide, and on their delivery site. Do note that it's only while stocks last, so don't procrastinate if you want to dig into this treat!
Spicy XL Crispy Chicken Cutlet aside, McDonald's is launching staycation packages this May and June, complete with limited edition McDonald's merchandise! Otherwise, you could also check out KFC's new  breakfast waffles.
KFC Launches Breakfast Waffles With Fried Chicken And Scrambled Eggs
The post Popeyes Launches Spicy XL Crispy Chicken Cutlet For Limited Time Only appeared first on EatBook.sg – New Singapore Restaurant and Street Food Ideas & Recommendations.