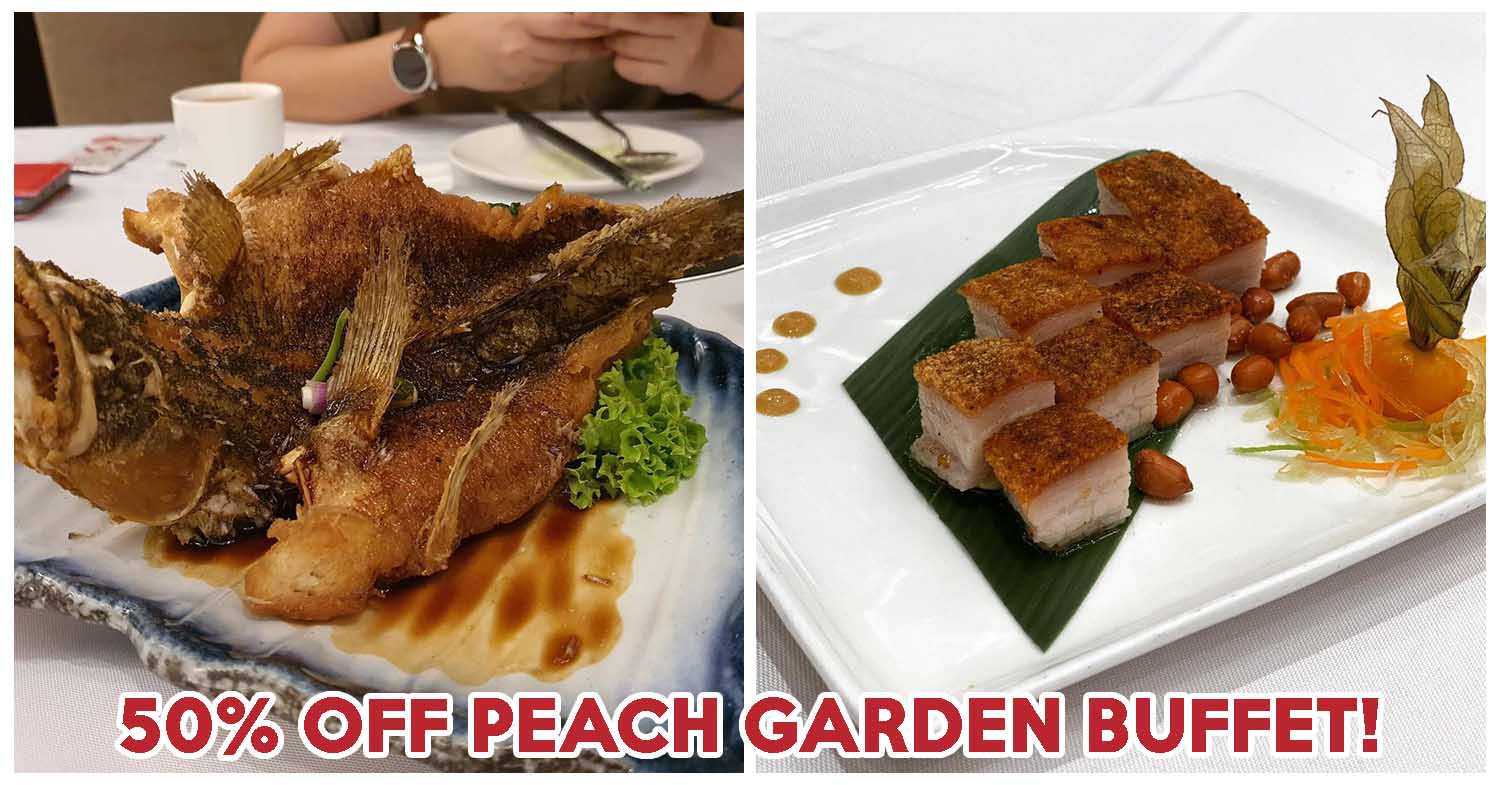 A la carte buffet at Peach Garden
Peach Garden is known for its various Chinese dining concepts, ranging from casual to fine dining. They frequently run dining promotions, including dim sum buffets, but here's one to take note of: their a la carte buffet is going at 50% off, bringing prices as low as $24++ per person, at both their The Metropolis and Hotel Miramar outlets.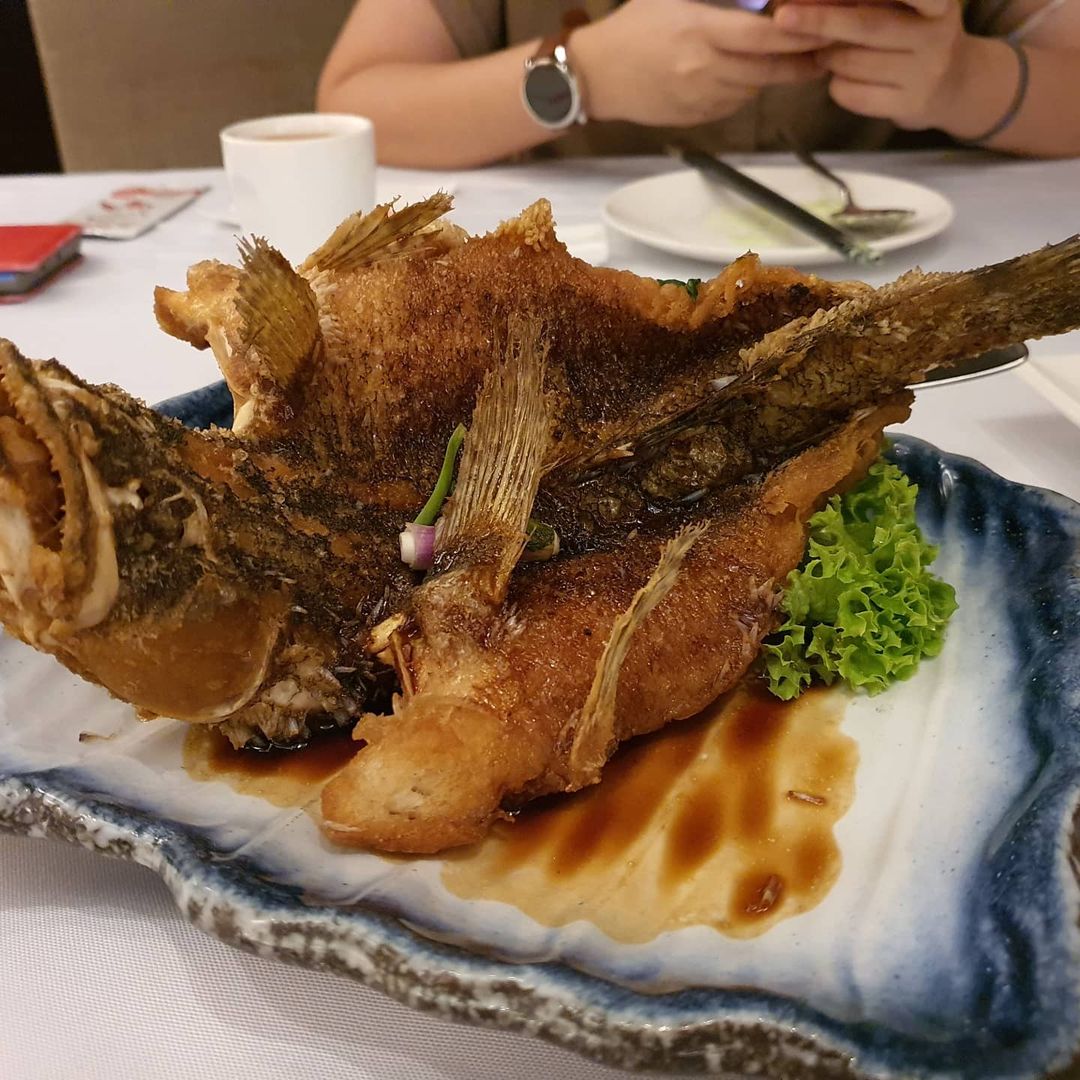 Image credit: @asteror_sg
The menu at The Metropolis is not very long, comprising 24 items, of which three are single-order items. However, you'll definitely be getting your money's worth with what's on offer. This includes a free-flow of Deep-Fried Soon Hock Fish With Garlic And Superior Soya Sauce, or the same, with live Pa Ting Fish. You can also get all-you-can-eat Steamed Live Prawns With Chinese Wine And Herbs, and Roasted Crispy Pork, aka sio bak!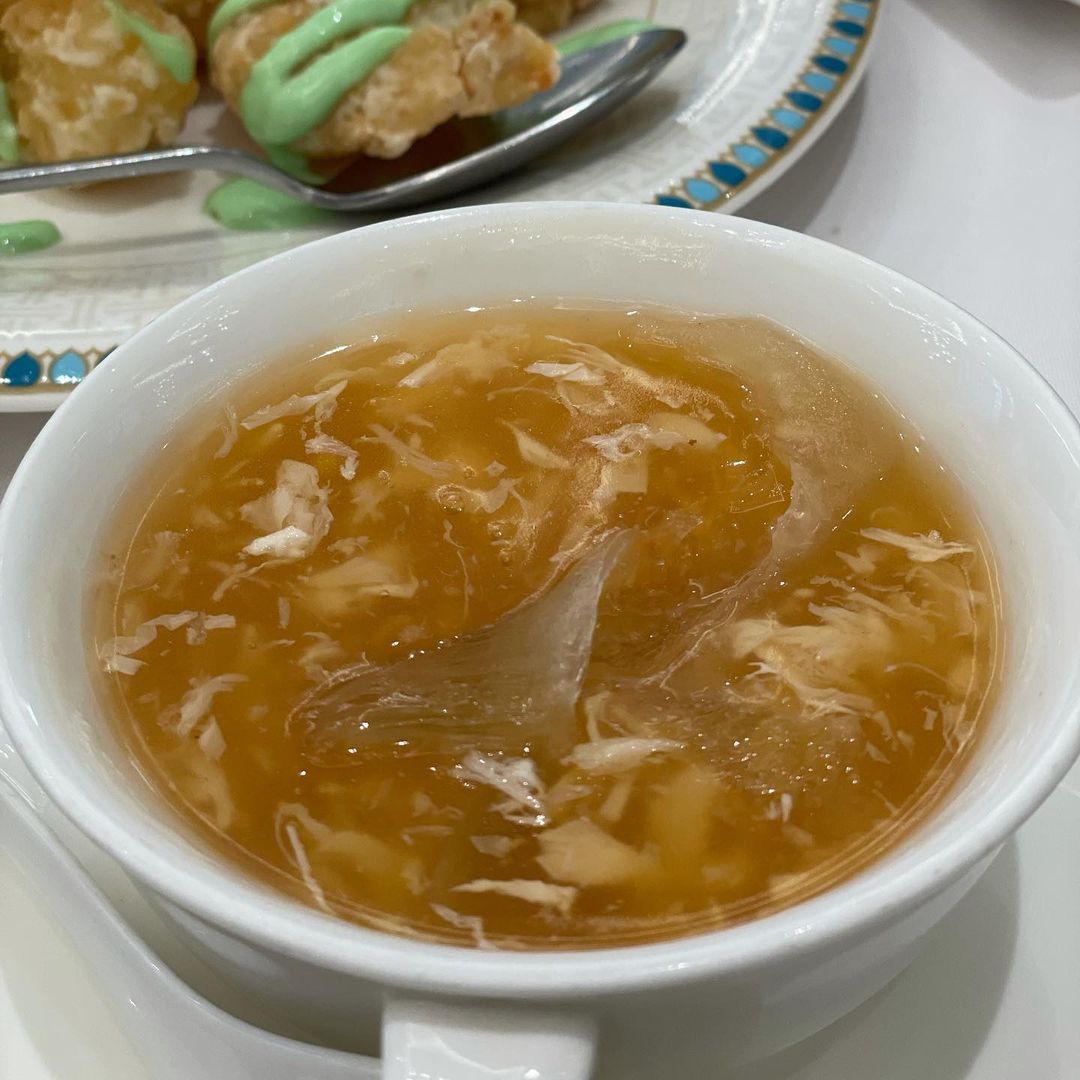 Image credit: @csfo.od
To make this promotion even sweeter, the cherry on this 50%-off cake is the one-time order of soup that each diner can get. Choose from Mini Buddha Jump Over The Wall, Braised Baby Superior Shark's Fin With Fresh Crab Meat And Egg White, and Double-Boiled Superior Petite Abalone Soup With Fish Maw.
At The Metropolis, it's priced at $29++ (U.P $58++) per adult and $21++ (U.P $42++) per child aged five to 12 for any lunch session, as well as dinner on public holidays. On weekday dinners, the rates are $24++ (U.P $48++) for adults and $16++ (U.P $32++) per child. Dinner on the eve of public holidays are now at $26++ (U.P $52++) and $18++ (U.P $36++) for adults and children, respectively.
What's more, Peach Garden at The Metropolis is also offering 50% off its Roasted Crispy Peking Duck when you order this buffet. Enjoy a whole duck at $38++, down from its usual price of $76++, or half a duck at $28++.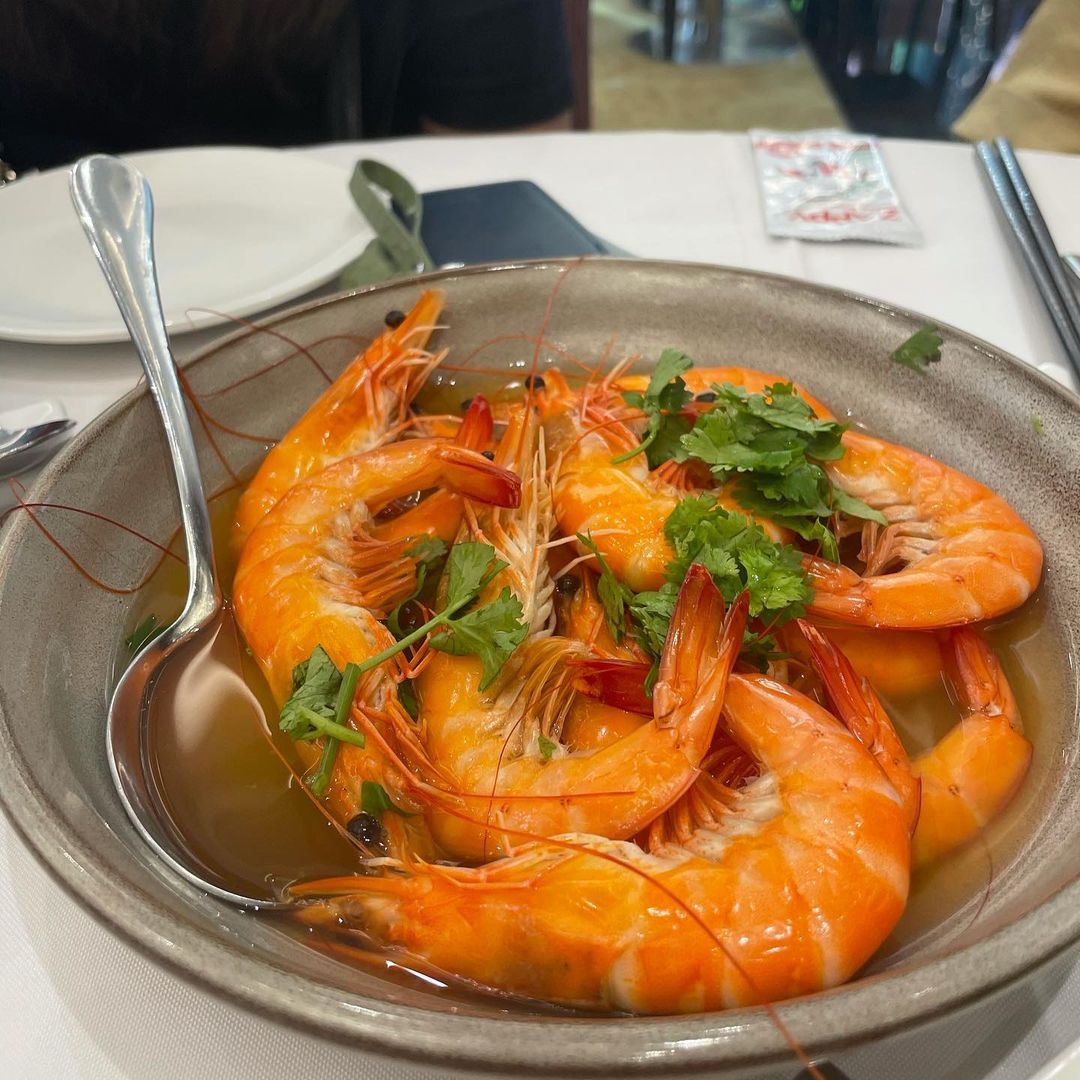 Image credit: @csfo.od
At the Hotel Miramar branch, the buffet has a different range of items, although the highlight dishes are similar. There are a total of 30 items on this menu, and while the whole Roasted Crispy Peking Duck is now $48++, there is an additional option to order a Roasted Suckling Pig at $158++ (U.P $298++), or $80++ (U.P $168++) if you get half.
It's priced at $24++ (U.P $48++) per adult, and $16++ (U.P $32++) for children aged five to 11 on Mondays to Thursdays. On Fridays, prices are $26++ (U.P $52++) for adults, and $18++ (U.P $36++) per child. The adult buffet price is $29++ (U.P $58++), while child prices are $21++ (U.P $42++) on weekends, the eve of public holidays, and public holidays.
Do note that a minimum of four diners is required for you to enjoy this half-price discount. To reduce waste, guests are reminded that food wastage is chargeable at $10 per 100g. There are also private rooms available, but these are allocated on a first-come, first-served basis.
Red House Seafood Review: Dim Sum Seafood Buffet With 50 Items Including Birds Nest Tarts And Truffle Dumplings
With such a great discount, it would be advisable that you call and make reservations ahead of your visit to either of these Peach Garden restaurants.
Meanwhile, if you're looking for other buffets, Red House Seafood has a dim sum buffet featuring freshly made dim sum. Otherwise, check out these 10 hotel buffet deals!
Hotel Miramar
Address: 401 Havelock Road, Level 3, Hotel Miramar, Singapore 169631
Opening hours: Mon-Fri 11am to 3:30pm, 6pm to 10:30pm, Sat-Sun and Public Holidays 11am to 5pm, 5:30pm to 10:30pm
Tel: 6736 3833
Website
The Metropolis
Address: 9 North Buona Vista Drive, #02-02, 1 The Metropolis Tower, Singapore 138588
Opening hours: Daily 11am to 3:30pm, 6pm to 10:30pm
Tel: 6334 7833
Website
The post Peach Garden Has A La Carte Buffet From $24++, Including Free-Flow Live Prawns, Pork Belly And More appeared first on EatBook.sg – New Singapore Restaurant and Street Food Ideas & Recommendations.