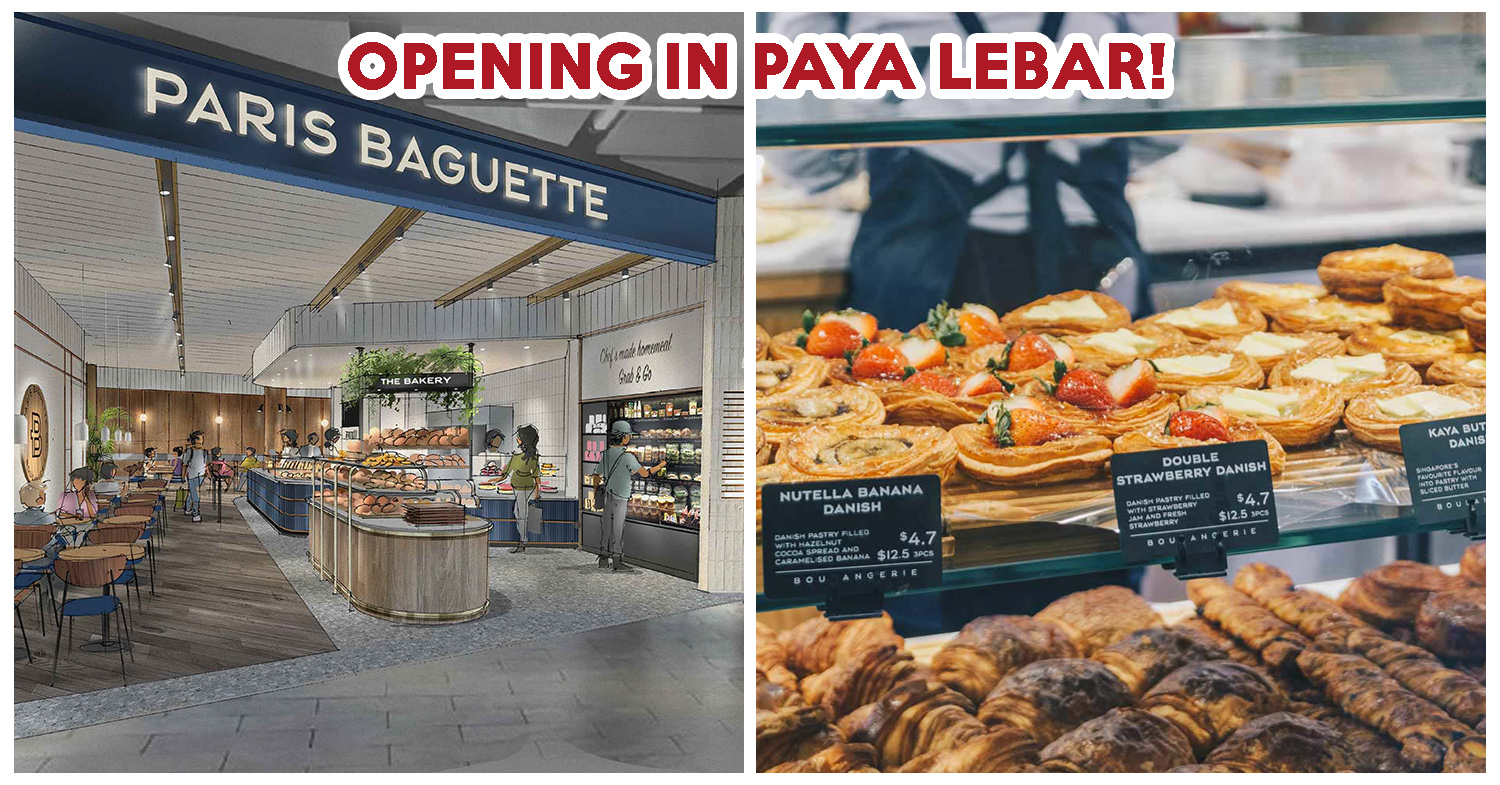 Paris Baguette PLQ
Paris Baguette, a beloved Korean bakery, continues to make its mark in every 'hood in Singapore, with its latest Eastside opening in Paya Lebar Quarter, aka PLQ.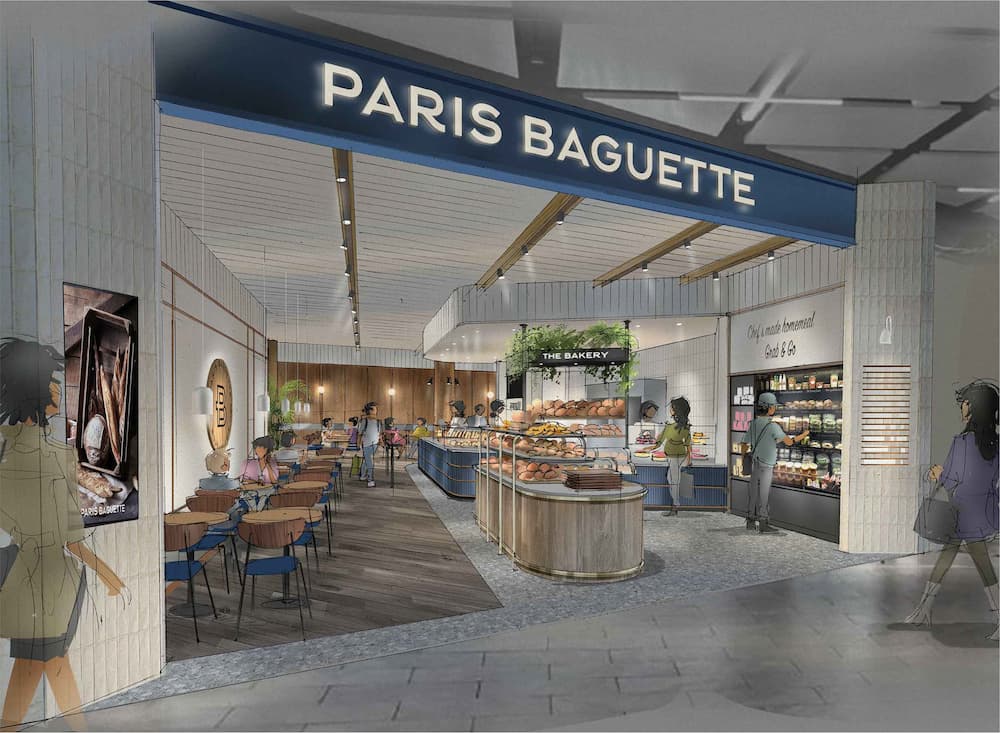 Image credit: Paris Baguette
The new outlet will span 2,400 square feet, and can seat 80 once dine-in is allowed. The cafe will feature cosy navy and gold tones across their decor, and the space will have unique features that fans can look forward to as well. For one, there's a Bread Island Display, where fans can pore over freshly baked treats and pick out what they would like to order. There is also a section that will spotlight bakes fresh from the oven, or items fresh from the kitchen, if you like your takeaways piping hot.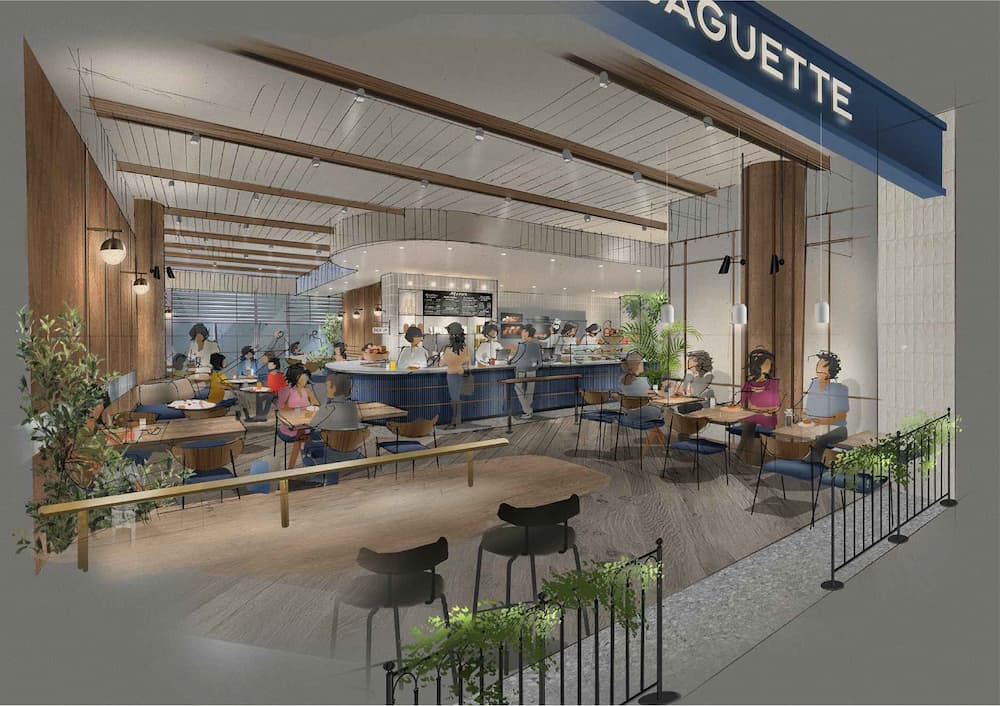 Image credit: Paris Baguette
Tying in the all-new features are never-seen-before menu items, including two new Royal Pudding flavours. Paris Baguette lovers will surely have tried their signature Royal Pudding, where milky custard and caramel is served in distinctive pudding pots. They have released limited-edition flavours on occasion, and this time, expect to find both Coconut- and Lychee-flavoured Royal Puddings available at the outlet.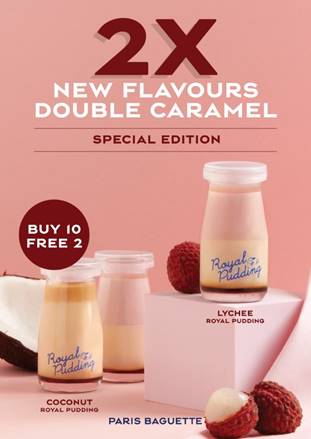 Image credit: Paris Baguette
The Coconut Royal Pudding ($4.80) carries a local touch, with coconut milk pudding is topped with a gula melaka for sweetness.
The Lychee Royal Pudding ($4.80) is a layered vision of raspberry lychee pudding, raspberry jelly, and caramel, for a fruity, sweet dessert.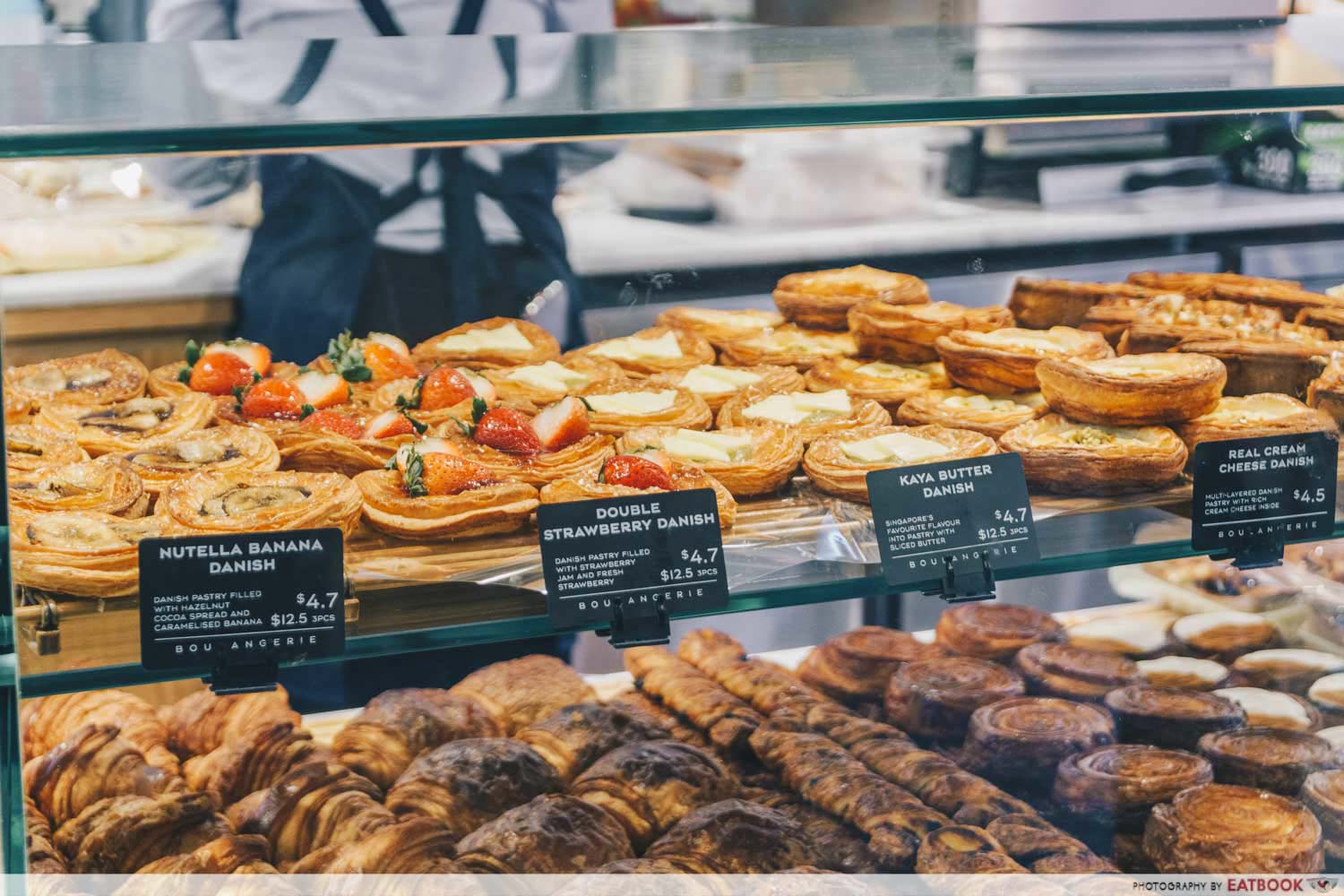 Fans of the burnt caramel syrup at the bottom of every Royal Pudding pot will also be happy to know that these new items come with double the serving.
These items will be available from 4 August to 14 September.
In celebration of National Day, Paris Baguette also has a handful of promotions you can look forward to, both online and in-stores. You can buy 10 pots of Royal Pudding for $48 and get two free, so if you know someone who really enjoys Paris Baguette goodies, get this for them.
For more food in the area, check out our Paya Lebar Square and PLQ food guide. Also new to the Paya Lebar circle is Chinese Tofu Magician, a famous soy milk and mochi bubble tea stall from China.
Address: 10 Paya Lebar Road,#01-03/05/06, PLQ Mall, Singapore 409057
Opening hours: Daily 10am to 10pm
Tel: 6955 8800
Website
Chinese Tofu Magician Opens At Paya Lebar Square With Soya Milk And Tau Huey BBT
The post Paris Baguette Opens In Paya Lebar Quarter With Two New Royal Pudding Flavours appeared first on EatBook.sg – New Singapore Restaurant and Street Food Ideas & Recommendations.