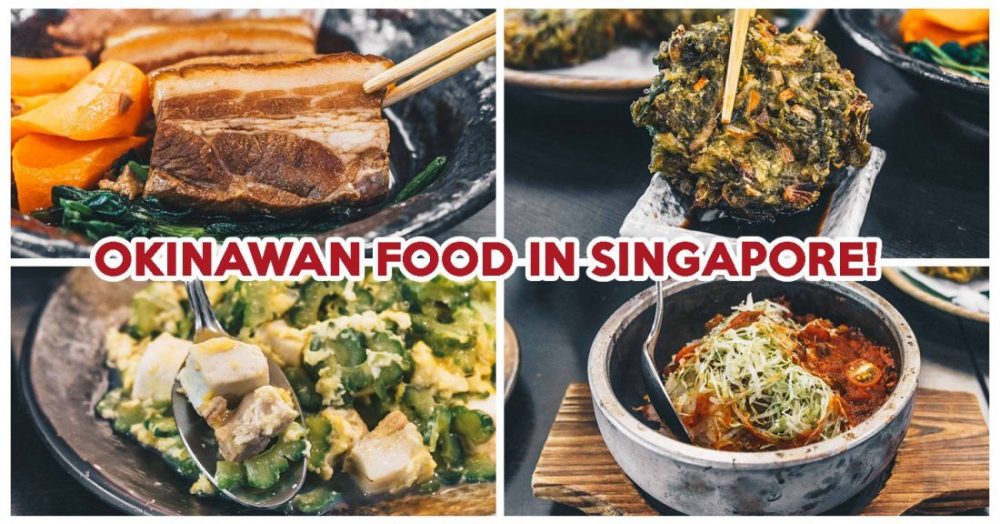 Okinawan Diner Nirai-Kanai serves Okinawa food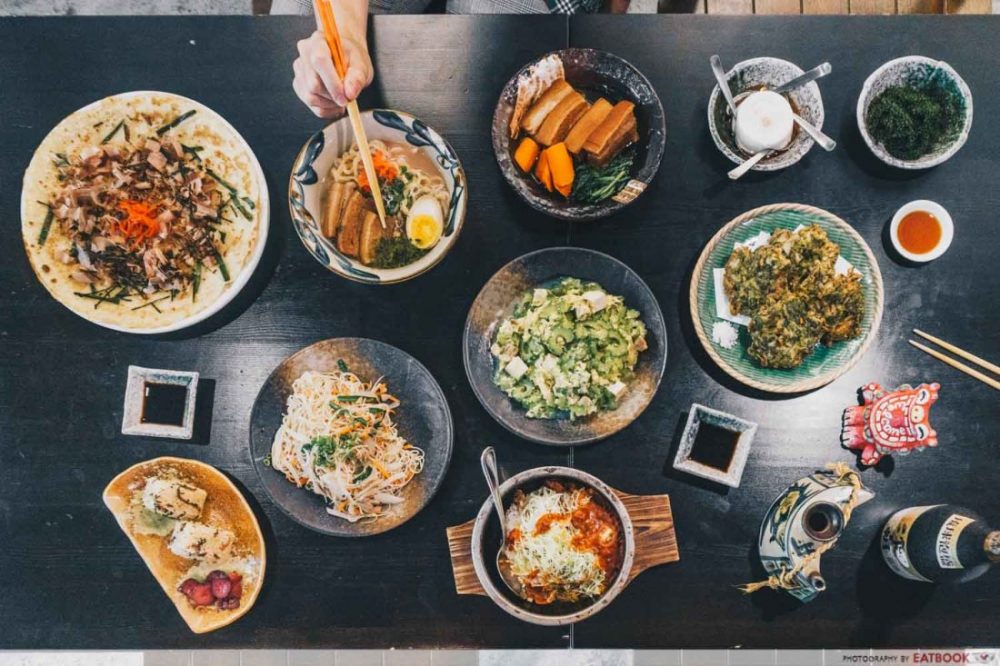 To be honest, I'm still salty over the fact that my family's plans to visit Okinawa a few years ago fell through, especially since the global pandemic has forced everyone's borders shut. Since then, I've been longing to visit Okinawa, but while travel remains distant, I was excited to learn of Singapore's only Okinawan diner, Nirai-Kanai, where one can experience Okinawa's culture and cuisine on home turf.
Walking into the restaurant transports you right to the izakayas of Okinawa. The restaurant is adorned with lanterns sporting the logo of Okinawa's pride and joy, Orion Beer, and dining there is made interactive with bar counter seats overlooking the open kitchen.
Adding to the izakaya vibes is the impressive display of the Okinawan specialty Awamori liquor, sake, and even a whole bookshelf filled with manga novels to welcome diners in.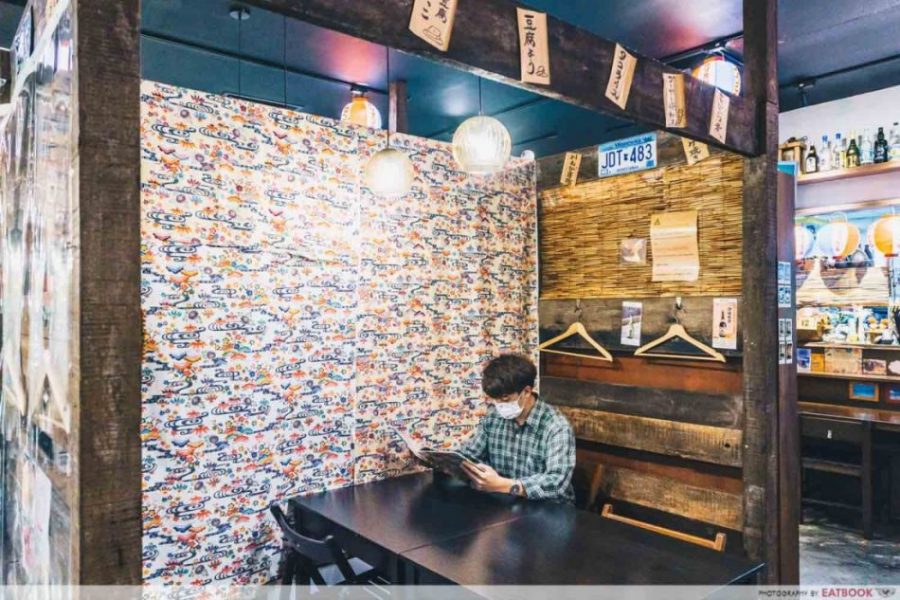 For extra privacy, tables can be separated with decorative roller blinds, which happen to be made of Okinawa traditional dye craft, Bingata.
While the ambience really transported me abroad, it was the food that I was most intrigued by. Okinawan food was supposed to hit different, due to its many diverse ASEAN influences.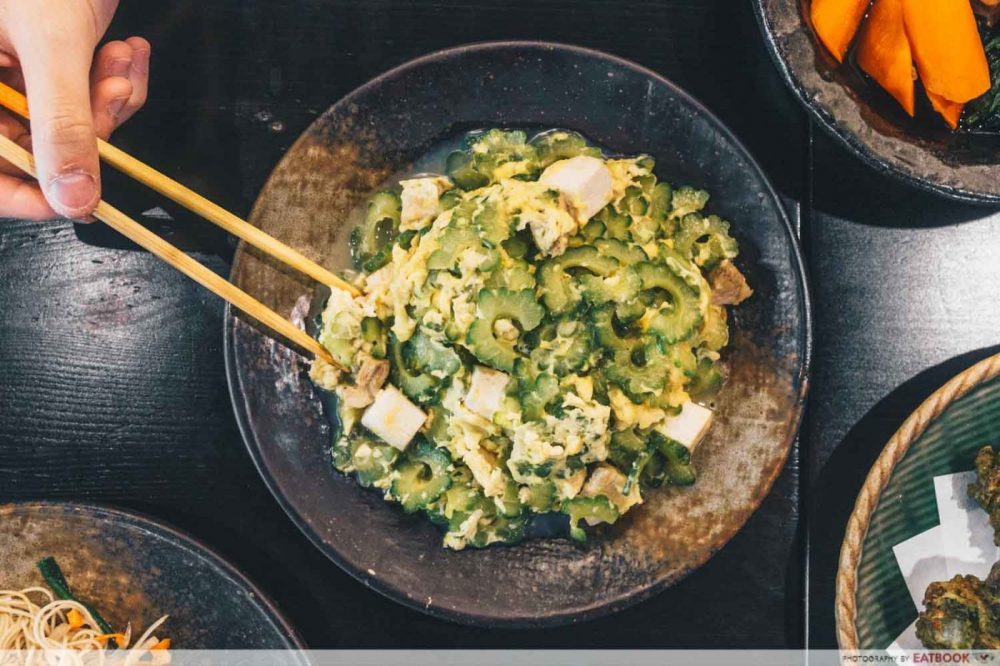 Okinawa's historic position as a medium for trade between ASEAN countries created a different culinary universe in contrast to mainland Japan. For instance, take the signature Okinawan dish available here, Champuru ($7++ for small). Originating from the Malay word campur, directly translating to "mixed", this dish is another representation of the melting pot of cultures in Okinawa.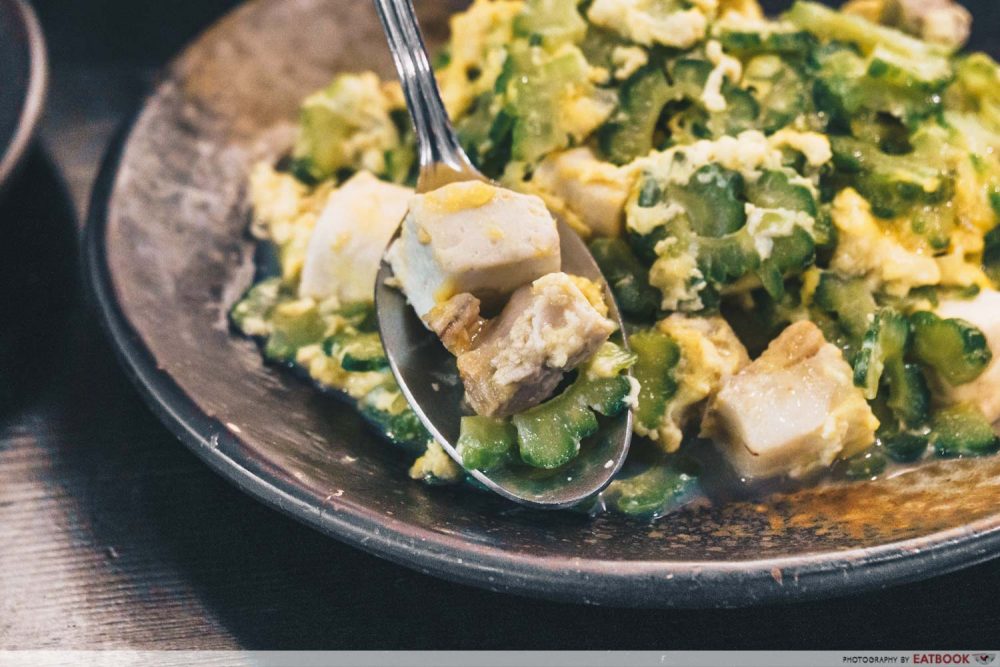 The goya, or bitter gourd, is a predominant feature of this dish, and is accompanied by tofu, sliced pork, and egg as well. The bitterness of the goya is really distinct and adds depth of flavour to the other ingredients.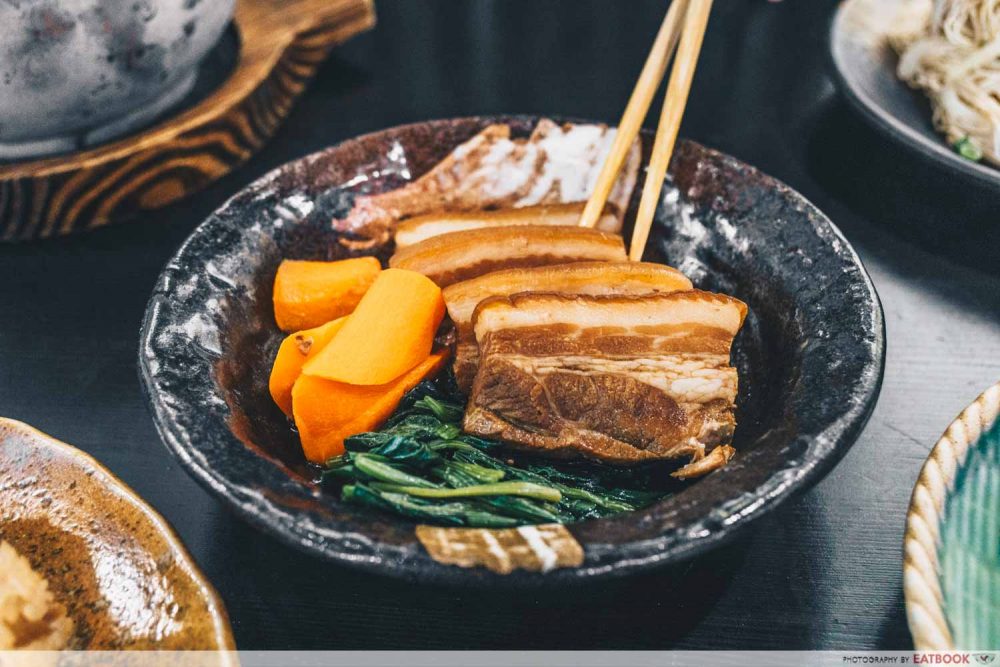 The Rafute ($14.80++ for four pieces) is Okinawa's version of Chinese dong po pork belly. This particular dish will make you feel like royalty living in Okinawa's Shuri Castle. This dish was one of my favourites. 
The succulent chunks of pork belly were braised in soy sauce, Awamori liquor, and Okinawan brown sugar for two hours beforehand, making it all the more appealing.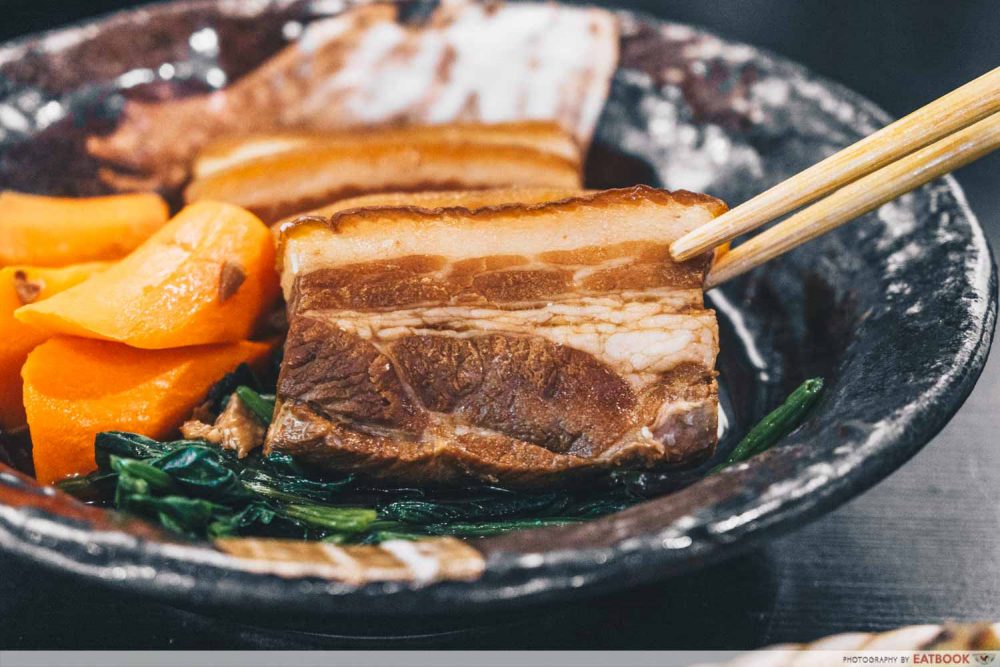 The leaner pork was tender and the huge visceral layer of fat had me going gaga over it. The inclusion of carrots and spinach gave it a refreshing touch of green, removing a little guilt away from the sinfulness.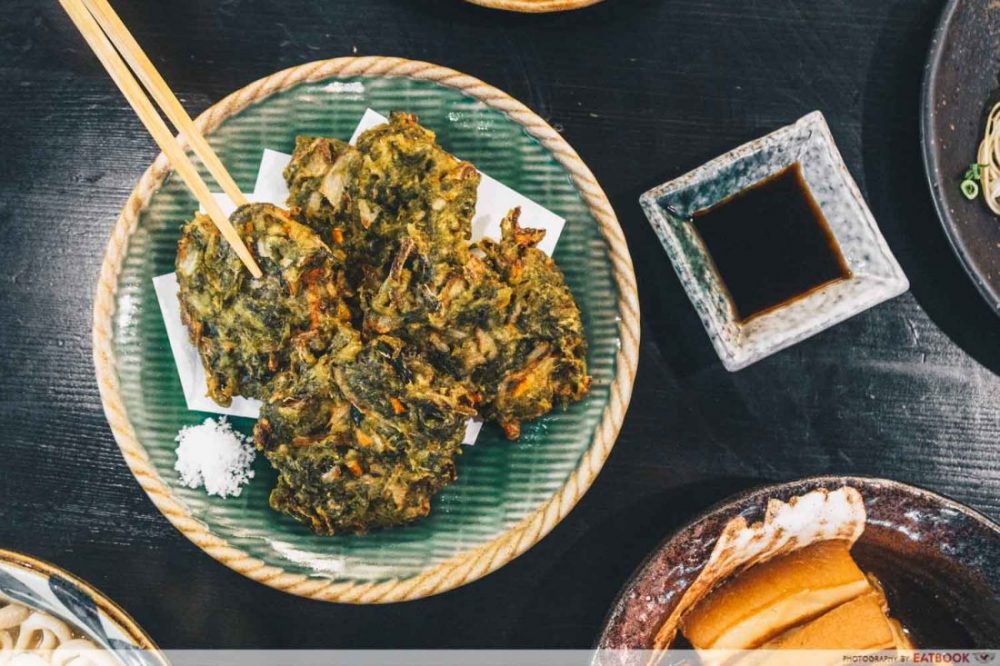 Being a waterfront city has its perks for Okinawa, as its cuisine is rife with nature's blessings from the sea. One of such dish would be the Aosa-Seaweed Tempura ($13++ for four pieces), turning what is affectionately called "sea lettuce" or aosa seaweed, into a widely popular menu item.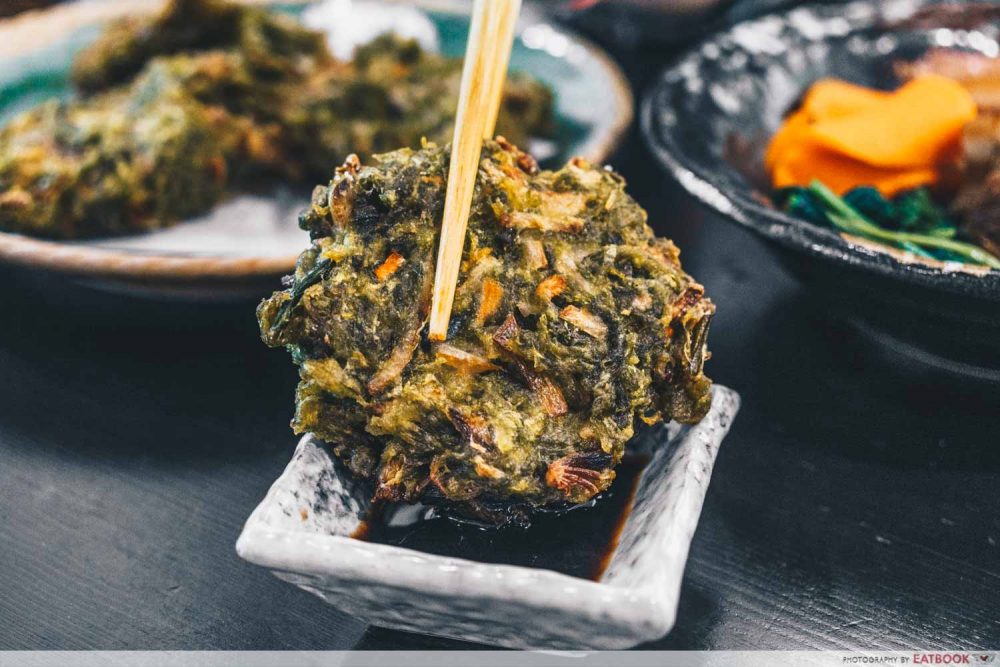 What's even more shiok is that the crispy yet light tempura goes well with the Okinawan sea salt provided and even better with the mildly sweet dark dipping sauce, which reminded me of tonkatsu sauce.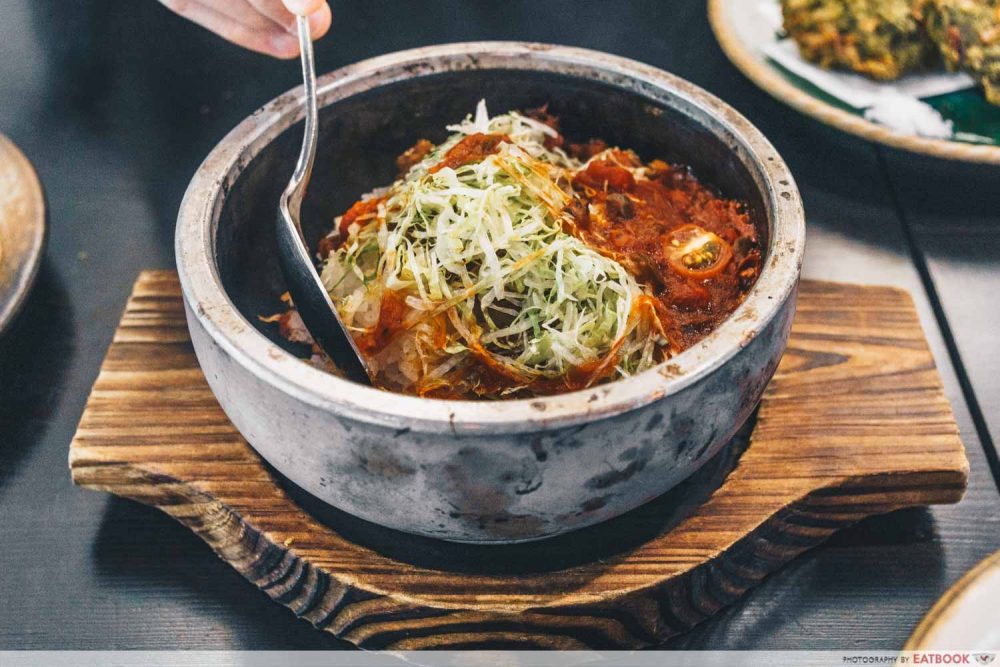 Apart from Asian influences, Okinawan food also has distinct traces of American cuisine due to the longstanding naval base the US has in the region. Americans brought Tex-Mex culinary influences to Okinawa, leading to bites like taco rice becoming a regional dish. 
The Taco Rice ($15.80++) is a fusion creation certainly worth taco-ing about. The rice arrives in a hot stone bowl, topped with spicy minced beef, shredded lettuce, cheese, and tangy tomato salsa too.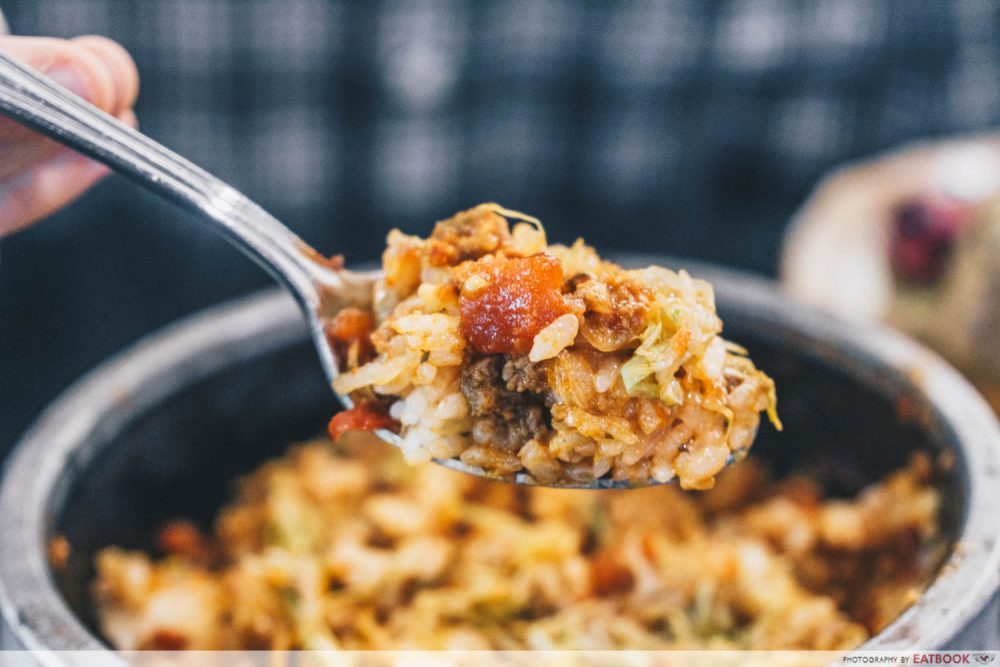 Those looking for a kick from the spice might be disappointed because the spiciness of the minced beef was very mild. The salsa sauce was on the sweeter side with a pleasant tartness from the fresh tomatoes and cheese, though some might find the sauce a little cloying.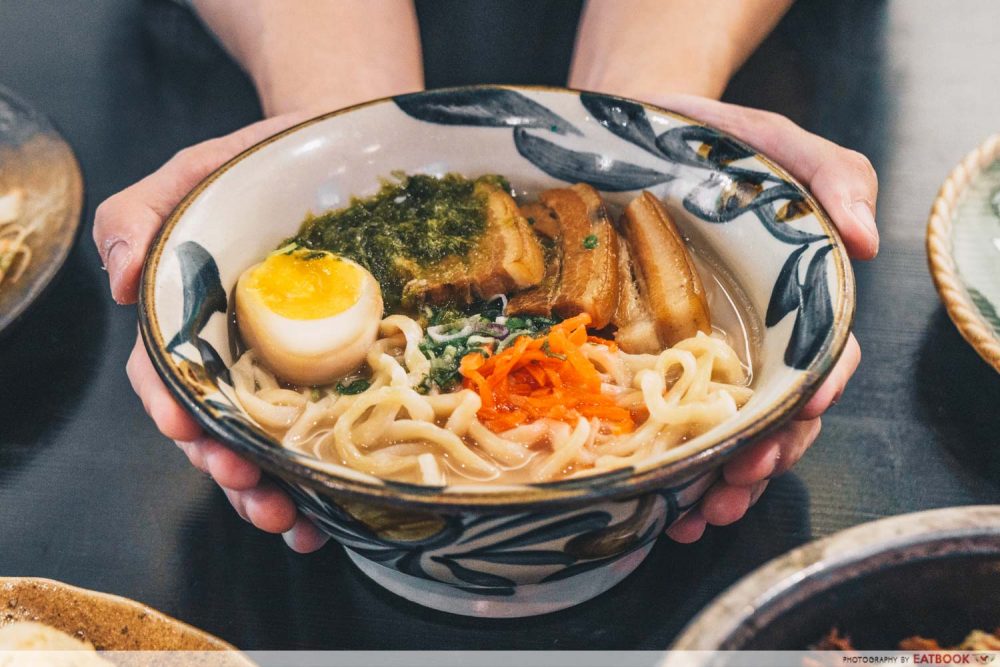 I found it extremely difficult to refute their Rafute, so I had to have it again in the form of the Soup Noodle With Simmered Pork Belly ($7.60++ for small). The default go-to comfort food for Okinawans, their version of soba noodles are slightly thicker and more eggy than usual, encapsulating Okinawan cuisine's relation to mainland Japanese delights pretty well— same same but different.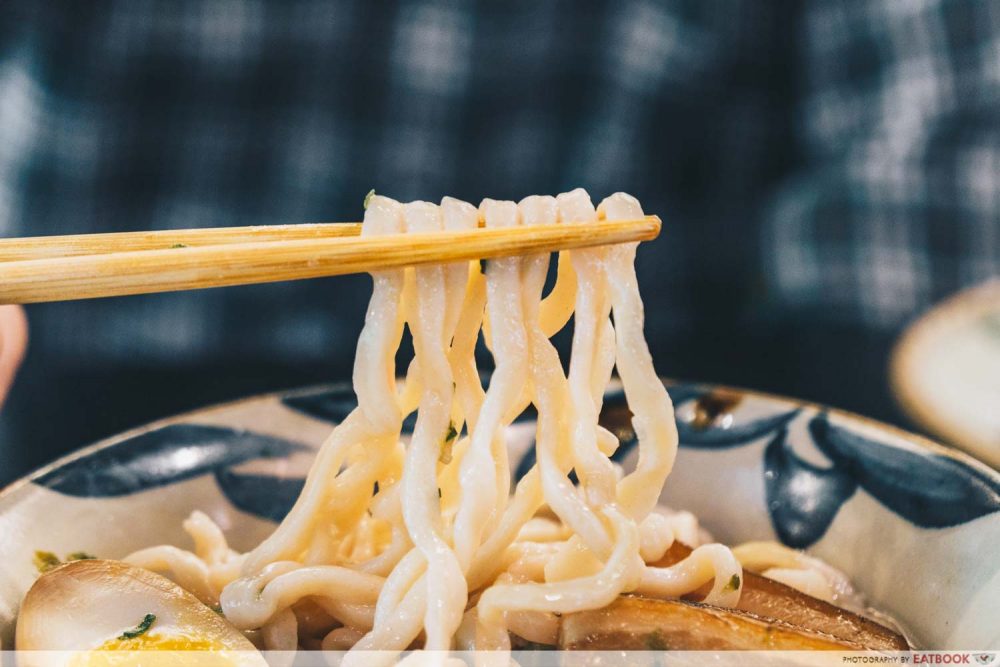 The noodles are bathed in a light yet flavourful pork broth laced with slices of braised pork belly, a lava egg, pickled ginger, and finished off with seaweed flakes.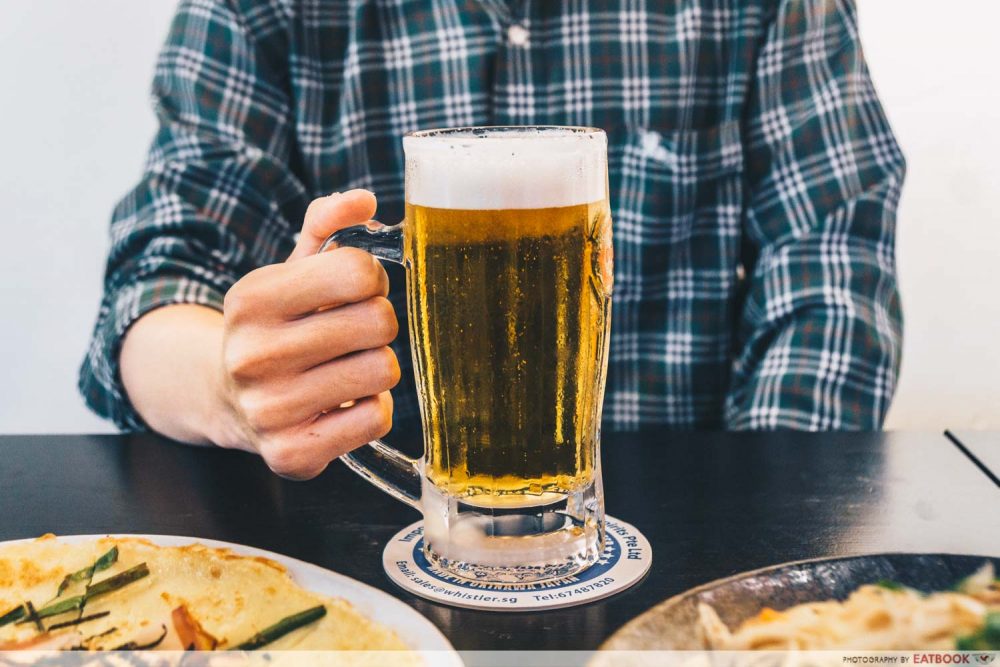 A national treasure in its own right, Orion Beer ($9.60++ for a pint) holds a special place in the hearts of Okinawans, hugely celebrated there with banners promoting the brand lining streets. I dare say this is one of the more light and refreshing beers around, especially easy to down when served chilled.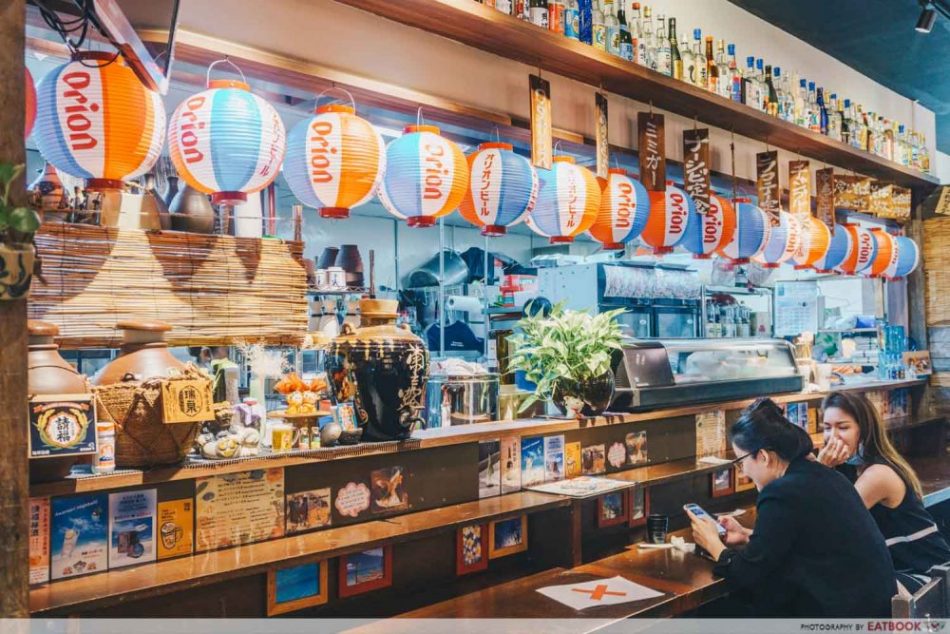 If you're still peckish, do check out their side dishes to fill you up even more. We'd recommend opting for the Green Caviar-Seaweed With Ponzu Sauce ($14++) for a unique taste of the sea, or Stir-fried White Wheat Noodle (Somen) With Vegetables ($11++) for a flavourful carb-heavy accompaniment to your pint of beer.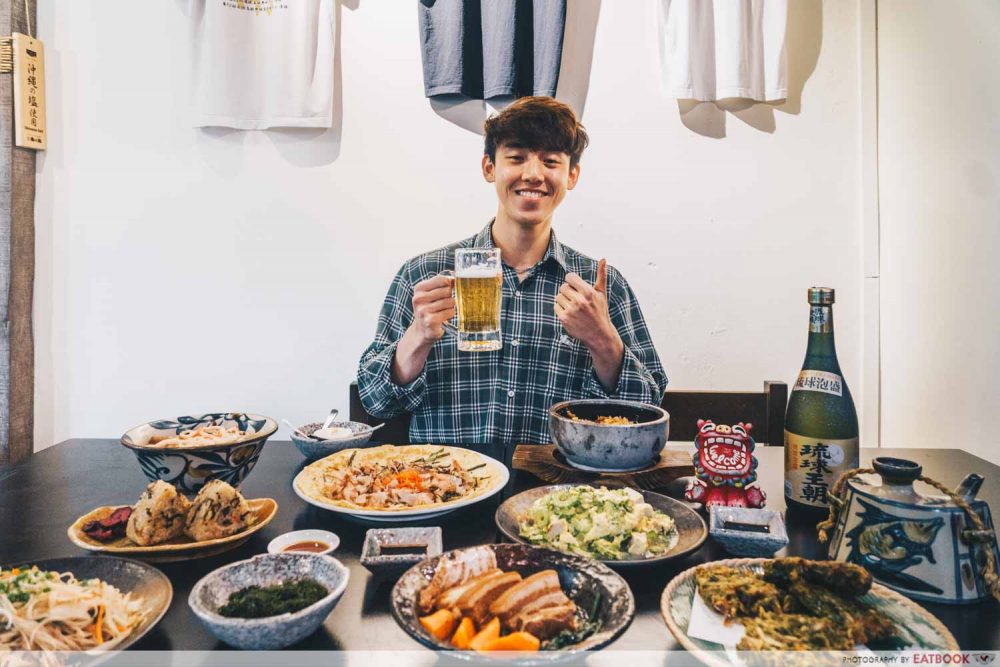 For those who don't know about the existence of Okinawan delicacies in Singapore, now you know. Situated in the heart of Great World shopping mall, the restaurant is about a 15 to 20 minute bus ride away from Tiong Bahru and Fort Canning MRT Stations. With all its authentic Okinawan vibes, I'll be using this gem of an eatery to pacify myself, at least until we're allowed to travel abroad to Okinawa again. 
Photos taken by Chew Yi En.
This post was brought to you by the Okinawa Prefectural Government Singapore Office.
The post Okinawan Diner Nirai-Kanai: Hidden Gem Japanese Restaurant Lets You Travel To Okinawa In Singapore appeared first on EatBook.sg – New Singapore Restaurant and Street Food Ideas & Recommendations.