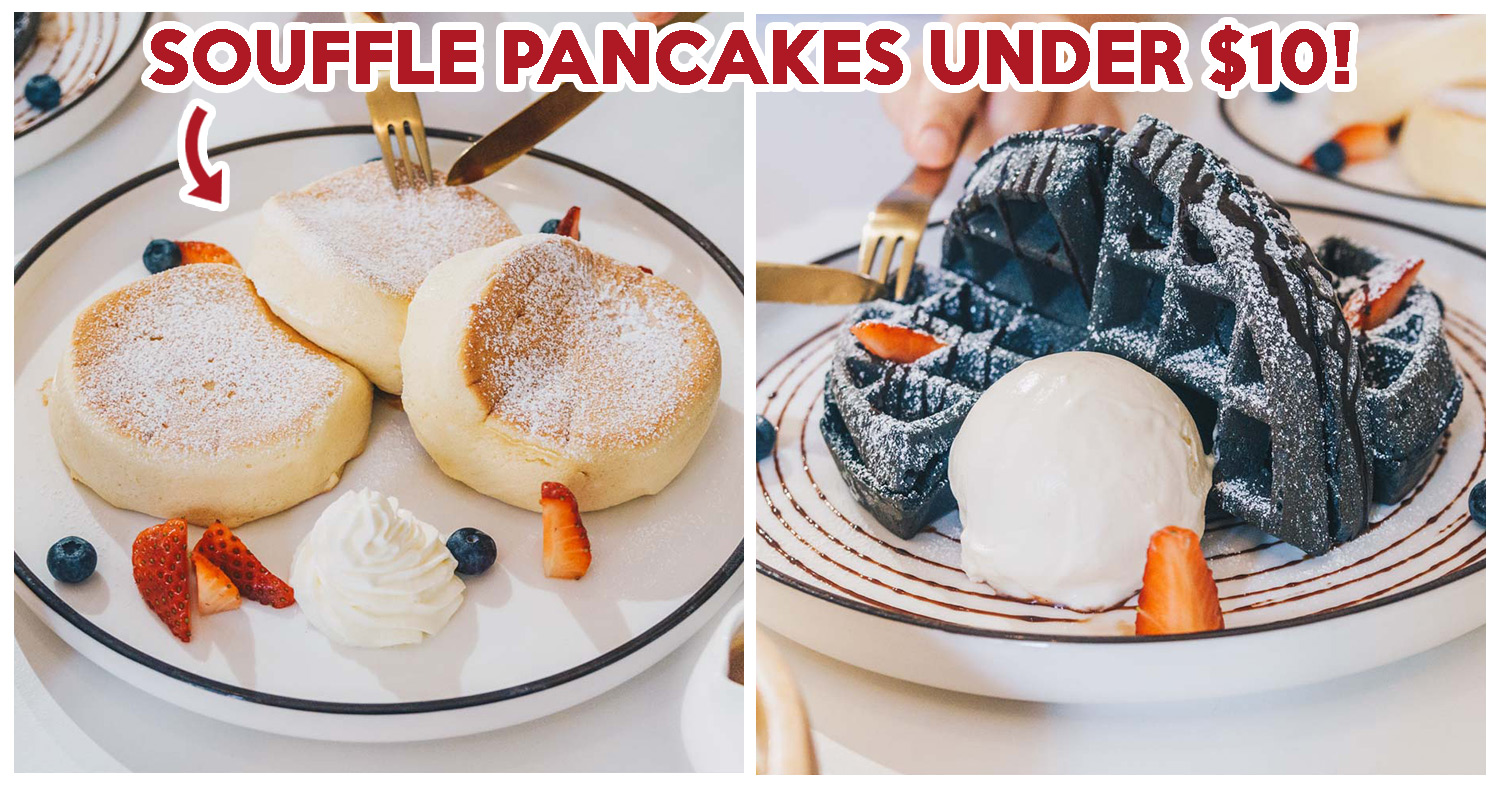 Nirvana Dessert Cafe in Bugis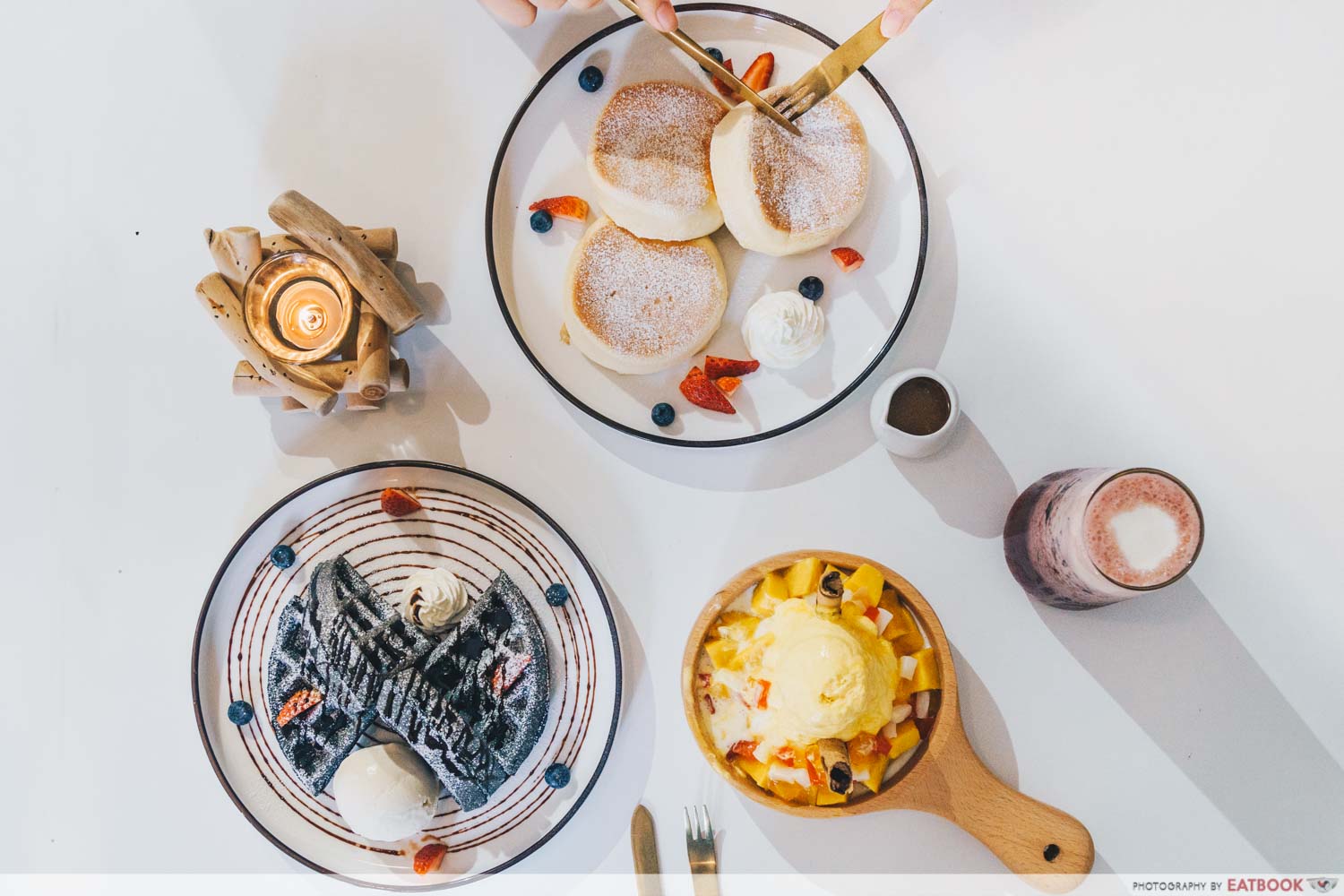 Desserts are all the rage in Singapore, as evidenced by new eateries cropping up ever so often, such as gelato parlour Icebar, and mahjong-themed cafe Tian Wang Desserts. One of the newest entrants to the hippie Arab Street is Nirvana Dessert Cafe, serving up a fusion of Hong Kong and Japanese desserts.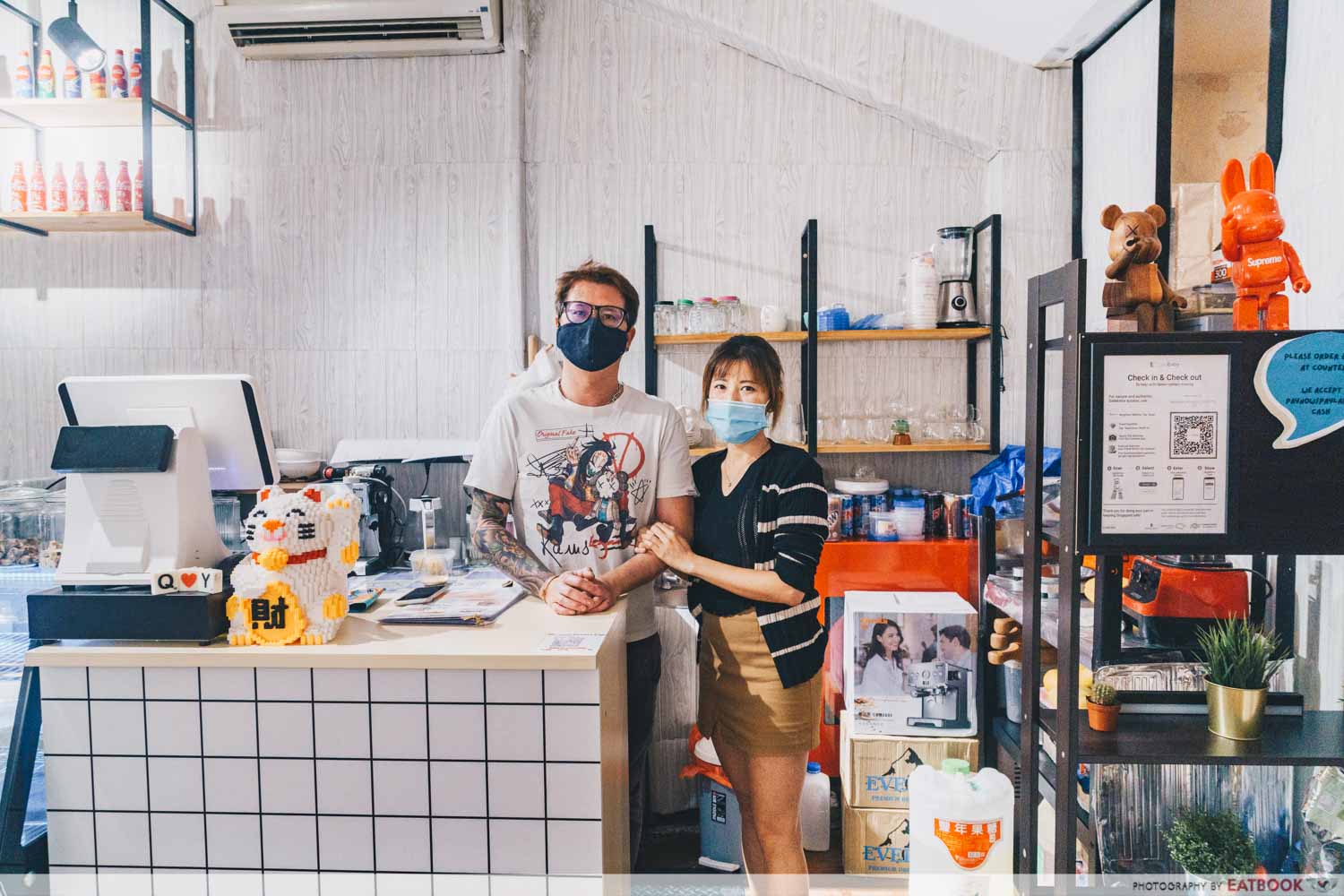 Nirvana Dessert Cafe is started by husband-wife duo Joe and Jenny, who previously helmed the now-defunct Q&Y Kong Style Dessert Cafe. Joe is a chef from Hong Kong who loves all things sweet. Prior to the pandemic, he was an avid traveller to Japan as well. This new cafe sees the marriage of his Hong Kong roots, and Japanese influences from his travels.
Tian Wang Desserts Review: Mahjong-Themed Cafe With Orh Nee, MSW Mousse And More
Food at Nirvana Dessert Cafe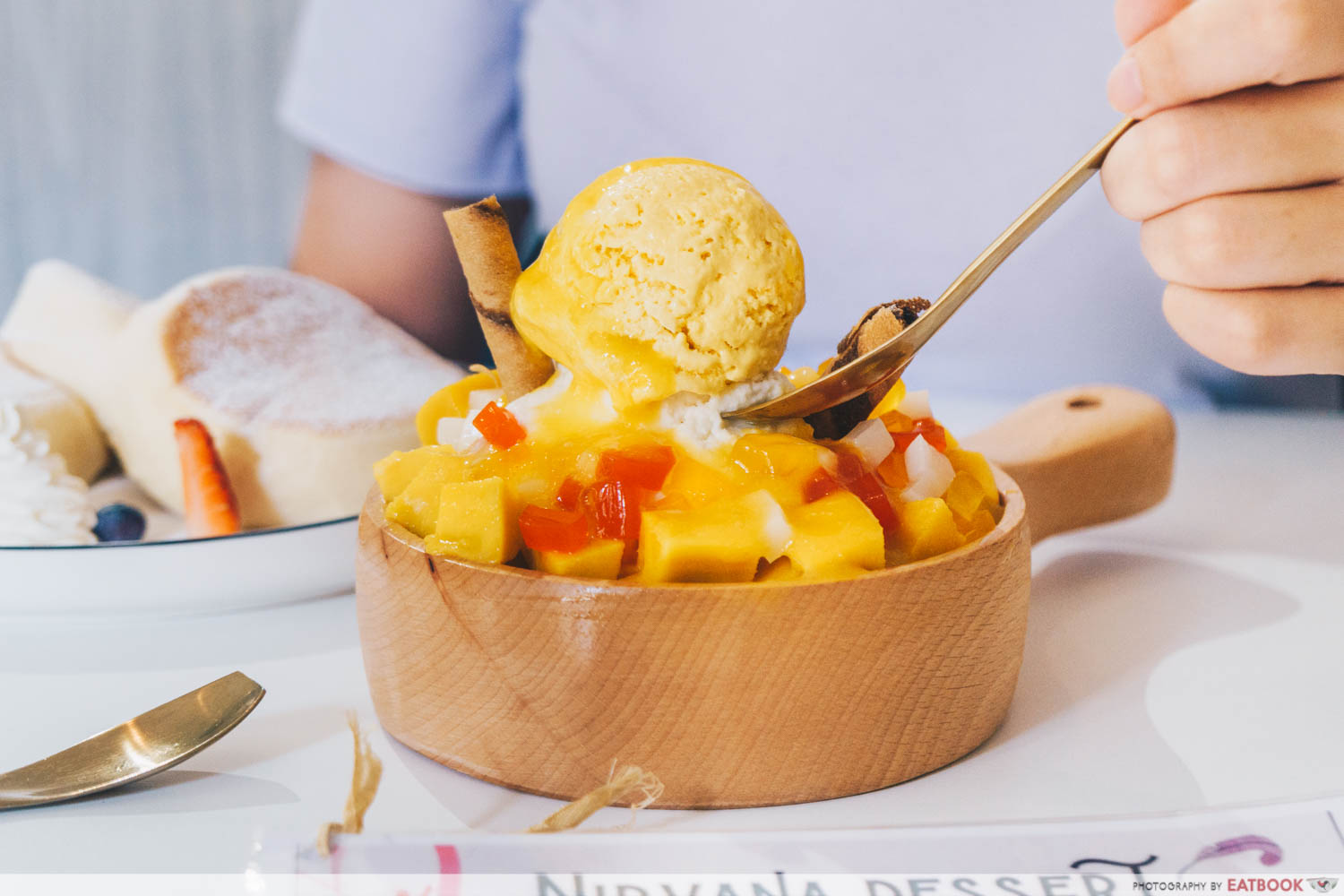 To beat the heat, we started our meal with the Mango Hong Kong Style Milk Snowflake Ice ($10)—a mountain of shaved ice doused in milk, surrounded by fresh mango chunks, konjac jellies, and wafer biscuits. This is finished with a scoop of mango ice cream on top.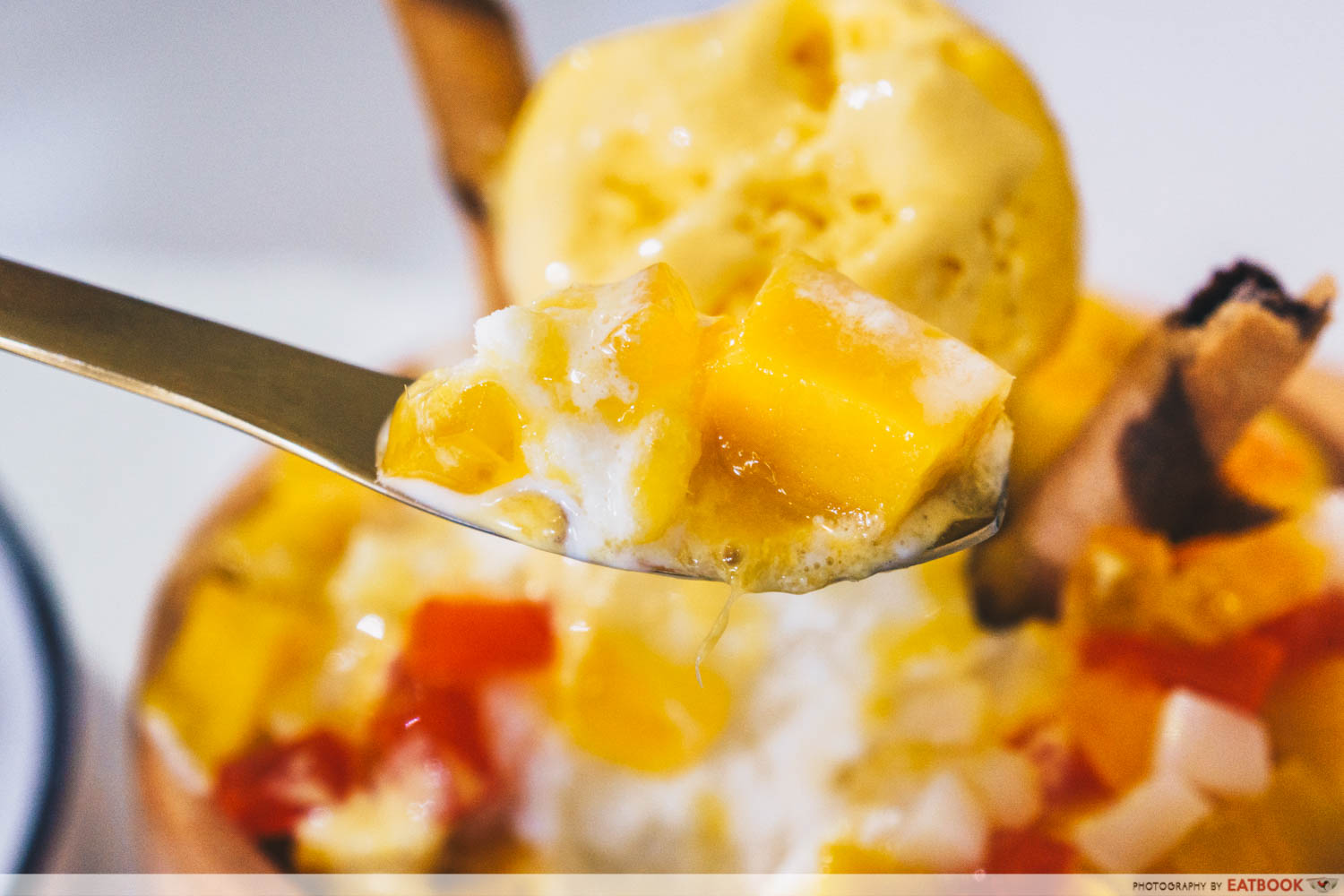 The milky ice was pleasantly sweet, without being cloying. It paired well with the fresh mango, which carried a slight tartness, although the taste of the fruit is likely to vary with each season. Meanwhile, the chewy jellies provided some textural variation.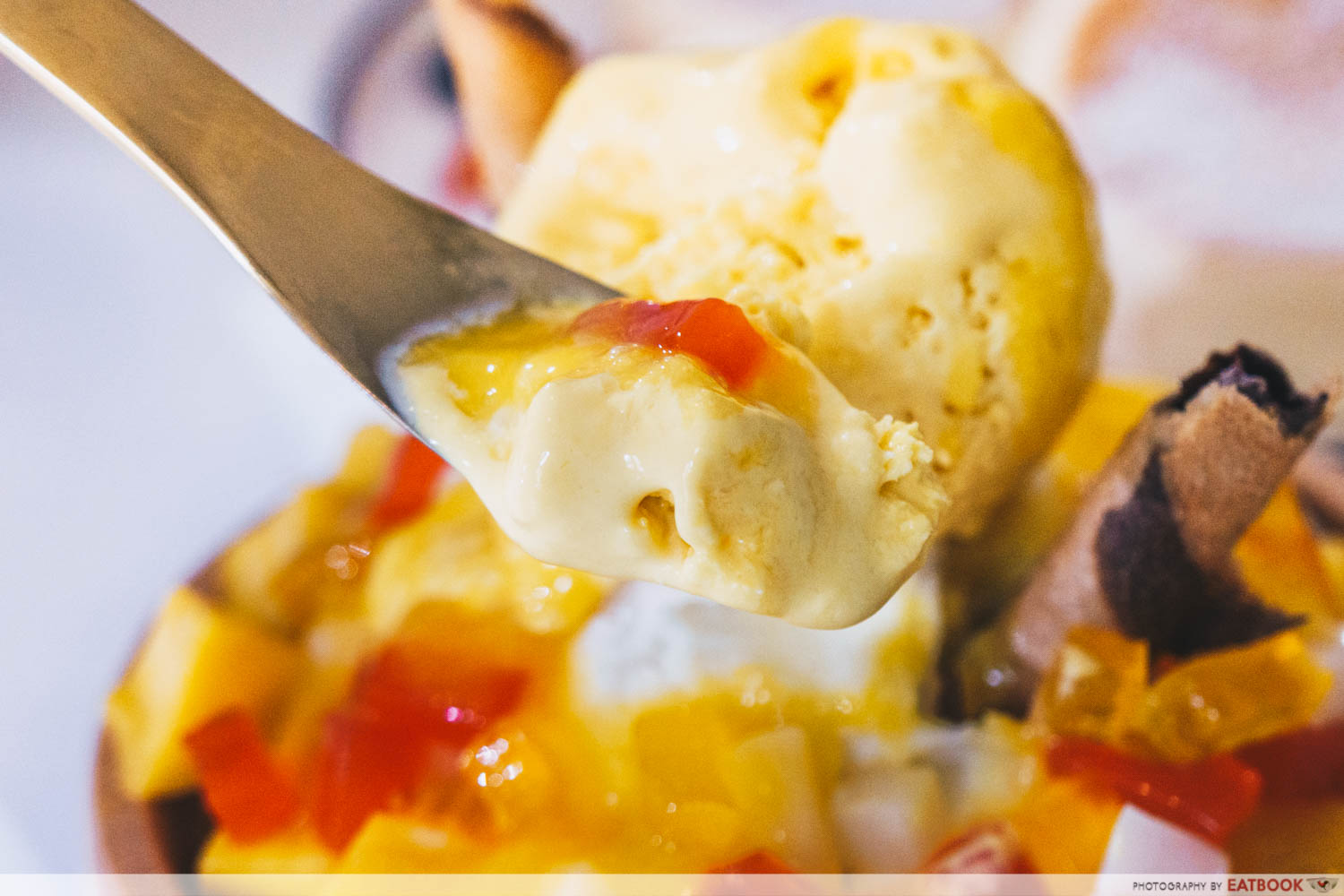 I found the mango ice cream a touch too icy for my liking. Flavour-wise, it was milky, tinged with a sweetness that felt manufactured. I would have enjoyed the shaved ice better without the addition of this ice cream.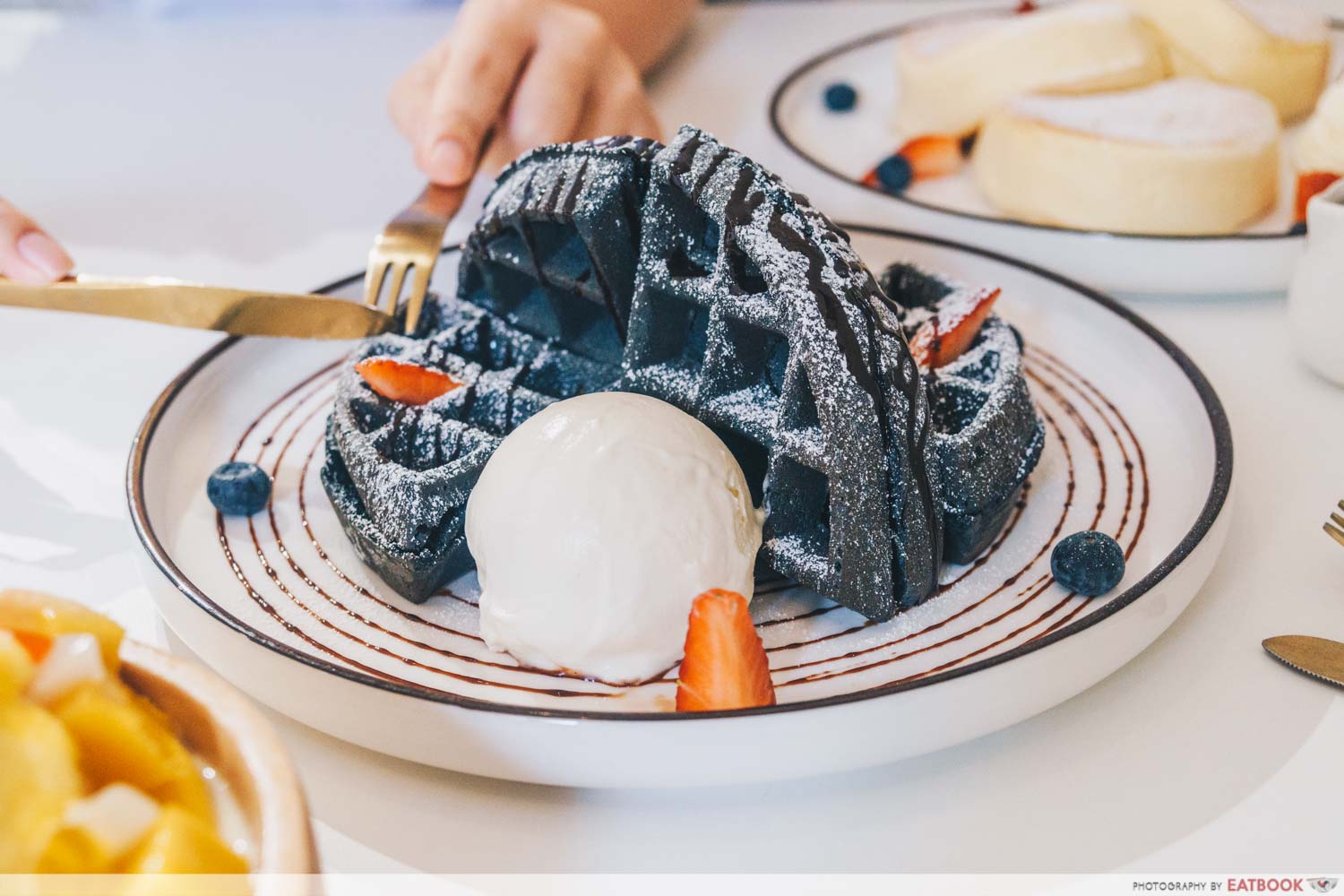 We moved on to the Charcoal Waffle With Ice Cream ($9), which we paired with vanilla ice cream. If vanilla is not your thing, there's also chocolate, mango, and strawberry ice cream to choose from. These waffles were dressed in chocolate syrup, whipped cream, blueberries, and strawberries.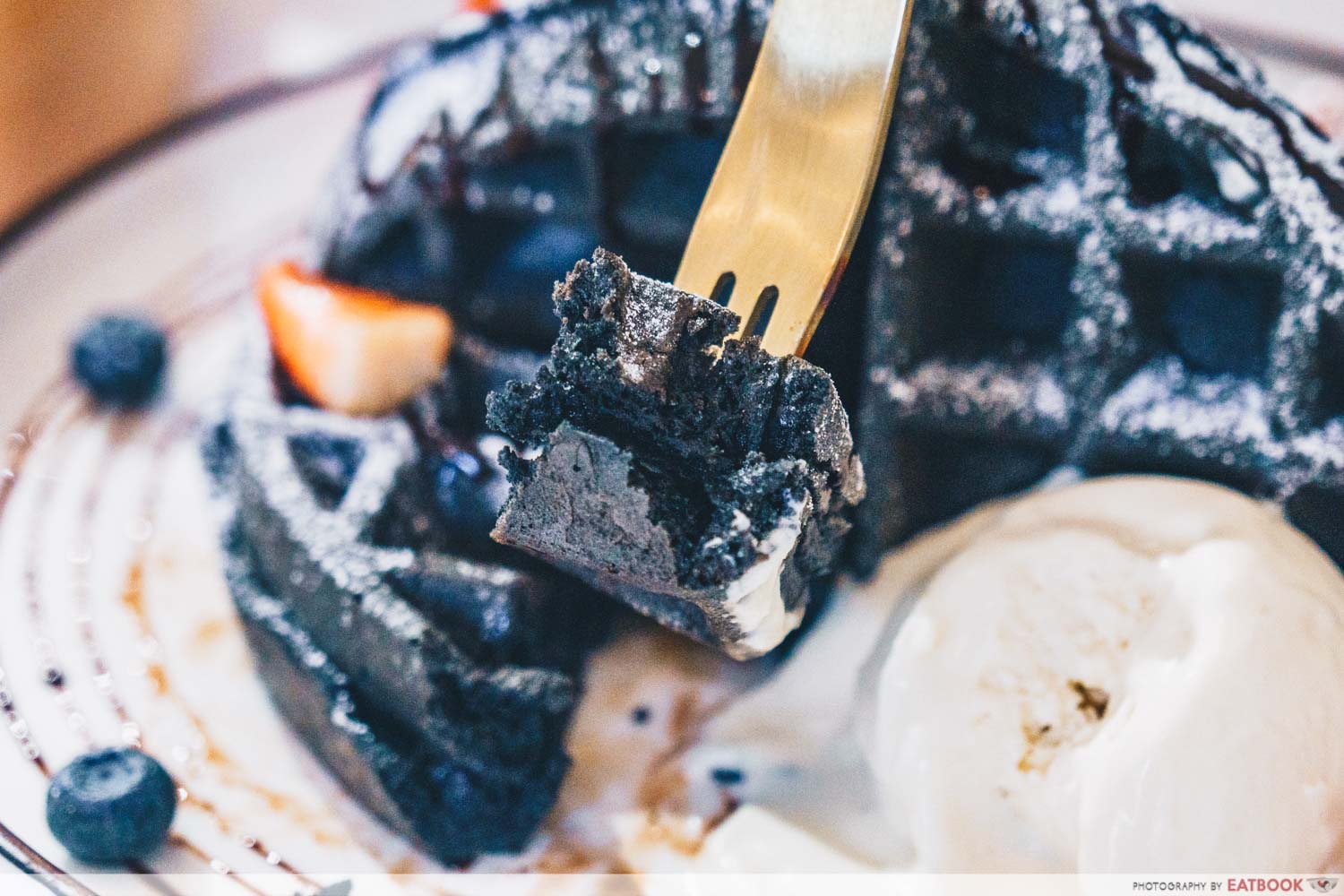 As with most charcoal desserts, it's more for the sake of aesthetics than flavour. What I tasted mostly was the chocolate syrup that seeped into the waffle. On the textural front, where I prefer my waffles to be crisp on the outside and fluffy within—I found these a little too hard on the outside, with cakey insides.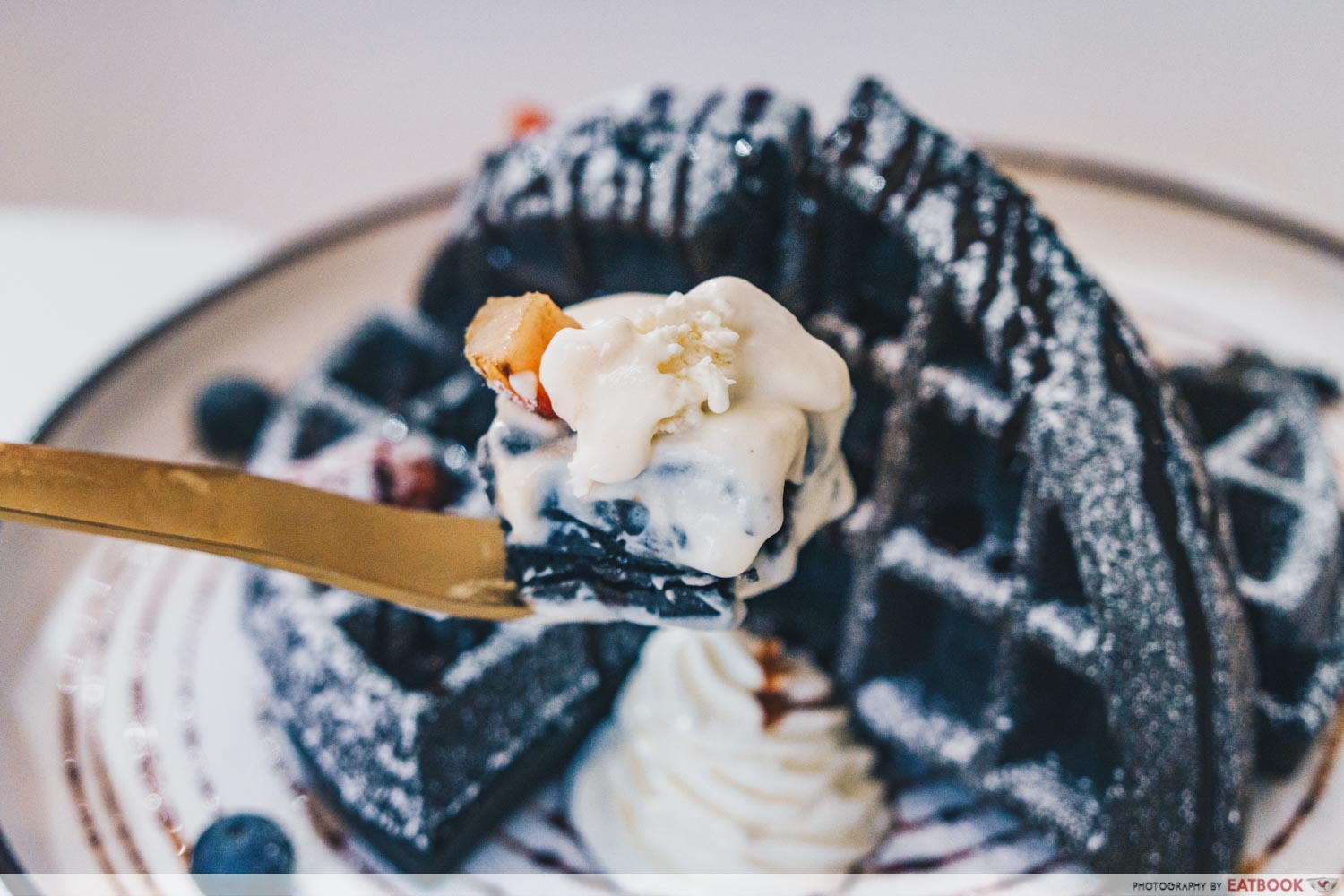 The vanilla ice cream served here was artificially sweet, rather than the vanilla bean ice cream that I prefer. In light of the affordable price tag of this dessert, however, I feel this can be overlooked.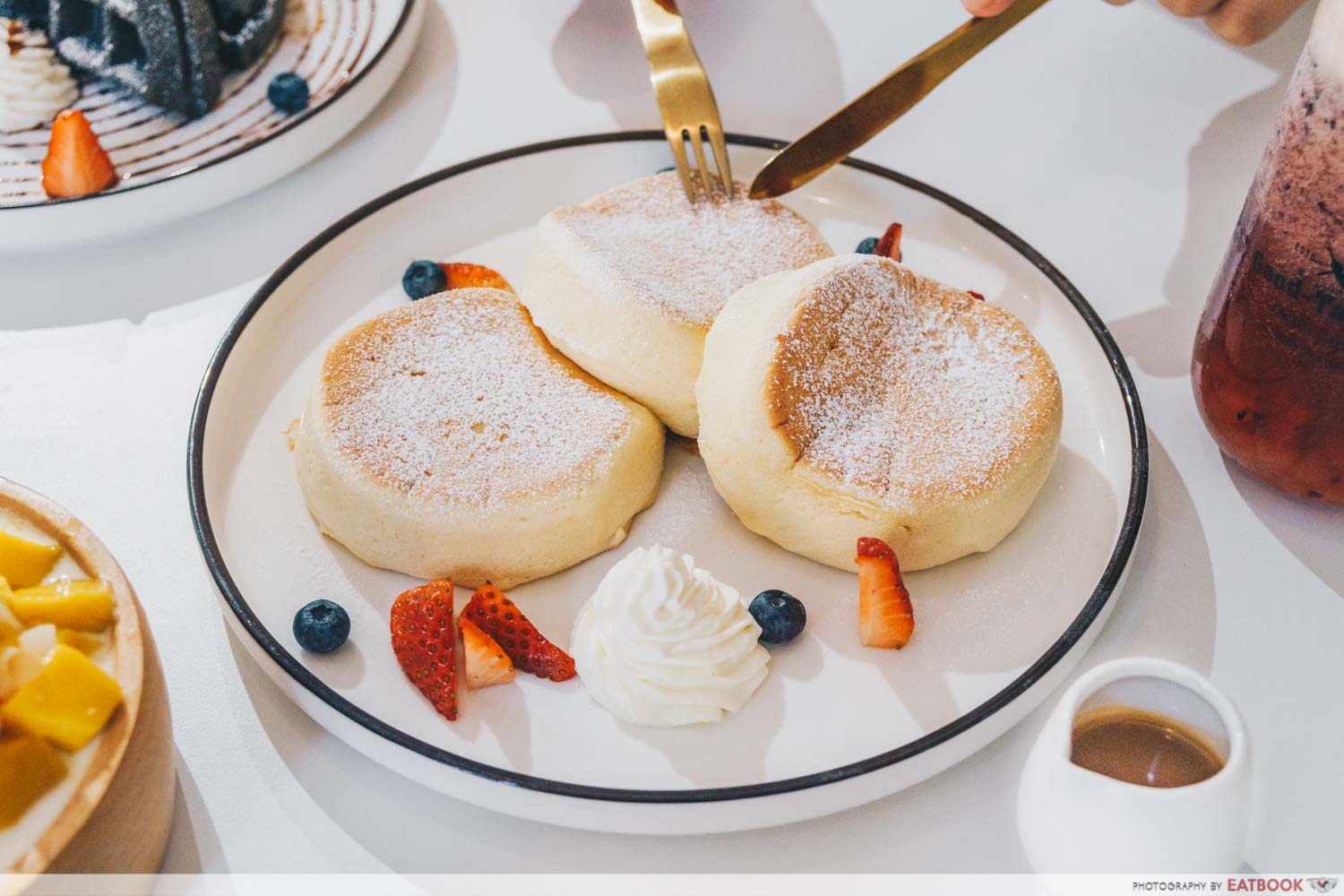 I was most excited by their Souffle Pancakes ($9), as these jiggly babies have graced my IG feed one too many times. They were dusted with powdered sugar, alongside strawberries, blueberries, whipped cream, and their house-made salted caramel sauce.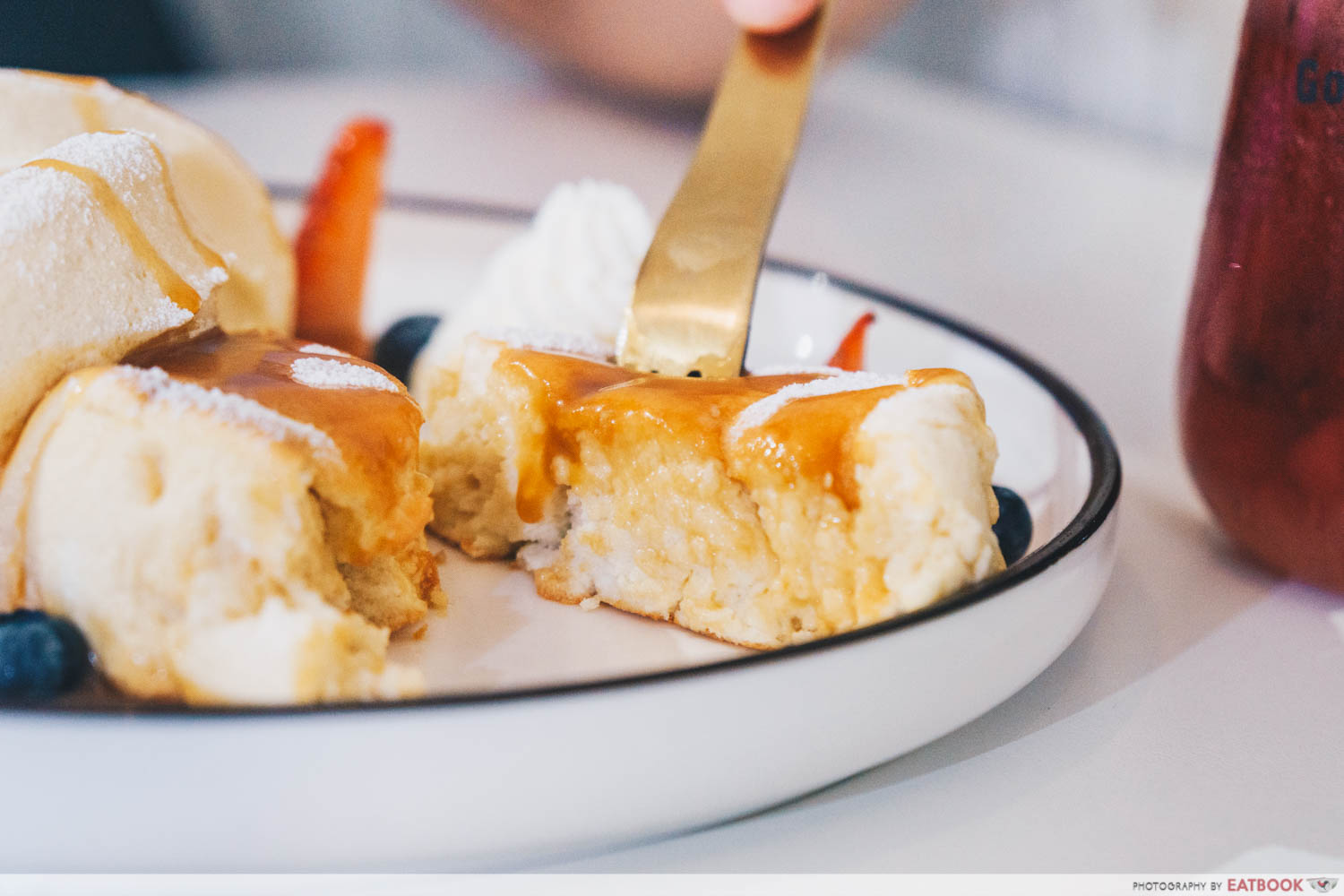 While these pancakes weren't entirely light-as-air, they were moist, and dissolved in my mouth with ease. Flavour-wise, I also liked how these weren't too eggy.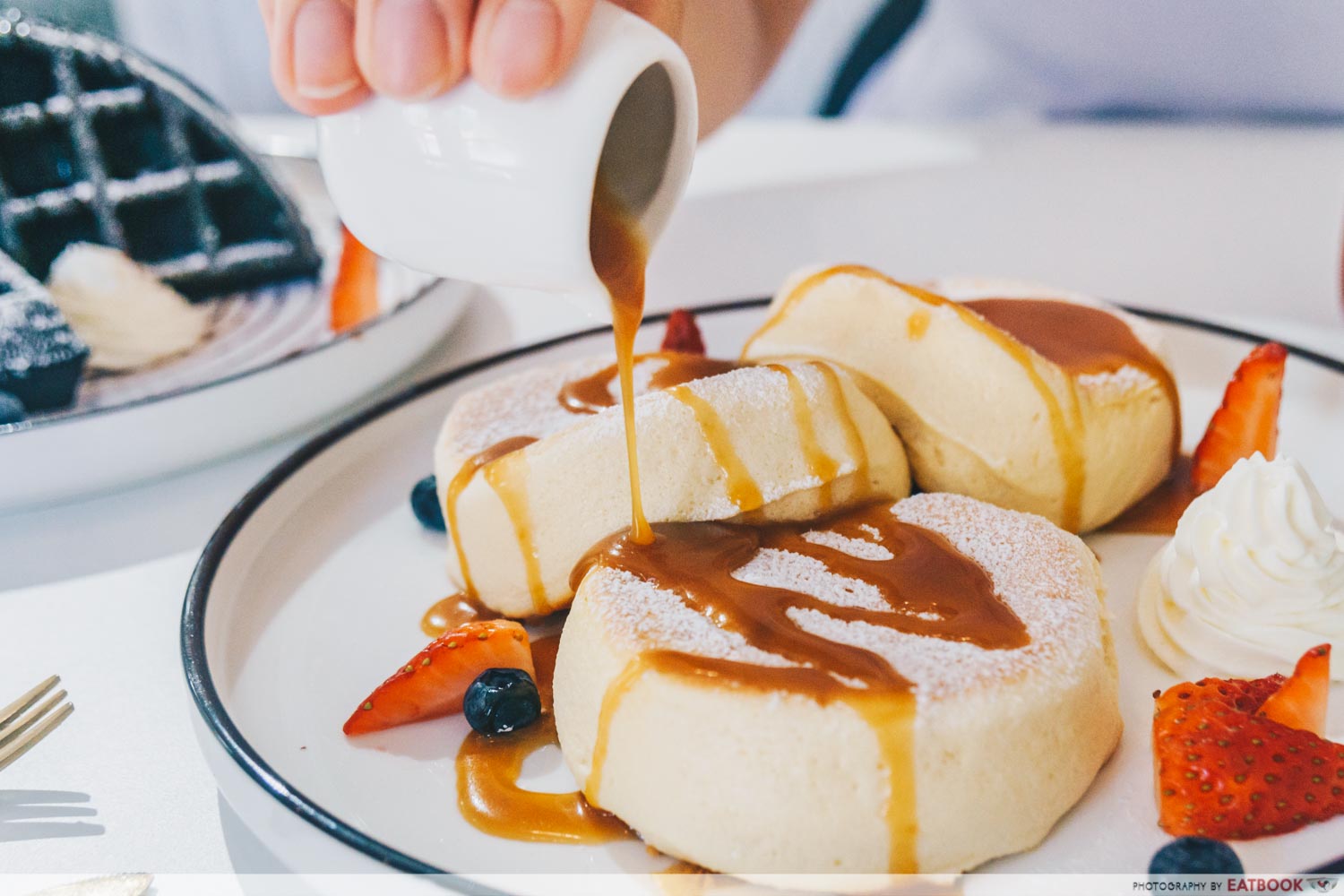 My colleague and I enjoyed the salted caramel sauce, as it had a nuanced saltiness, with aromatic notes from the burnt caramel. This really enhanced the flavour of the pancakes.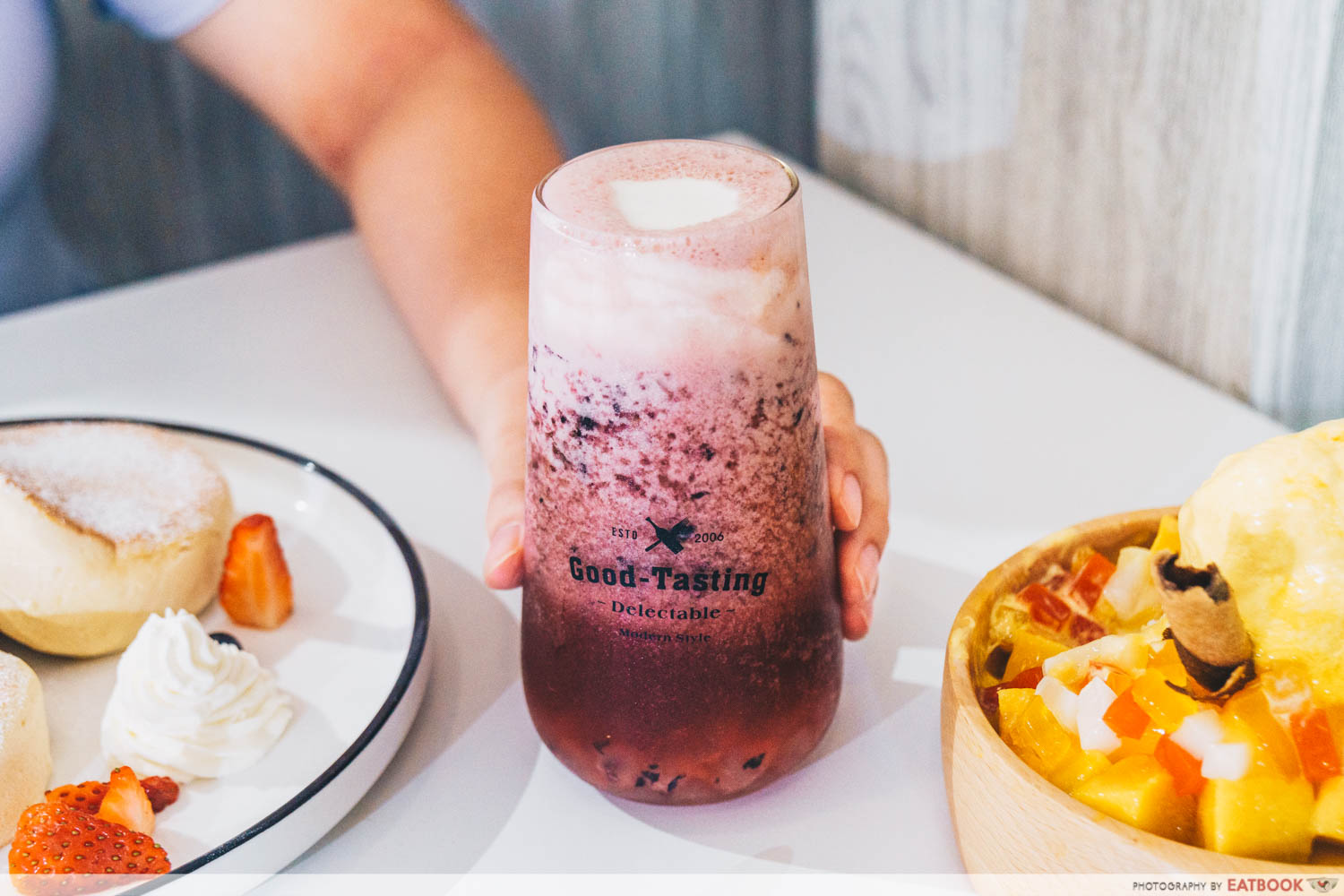 To wash everything down, we got the Grape Cheese Bobo Tea ($6), layered with grape pulp, crystal jelly pearls, and cream cheese.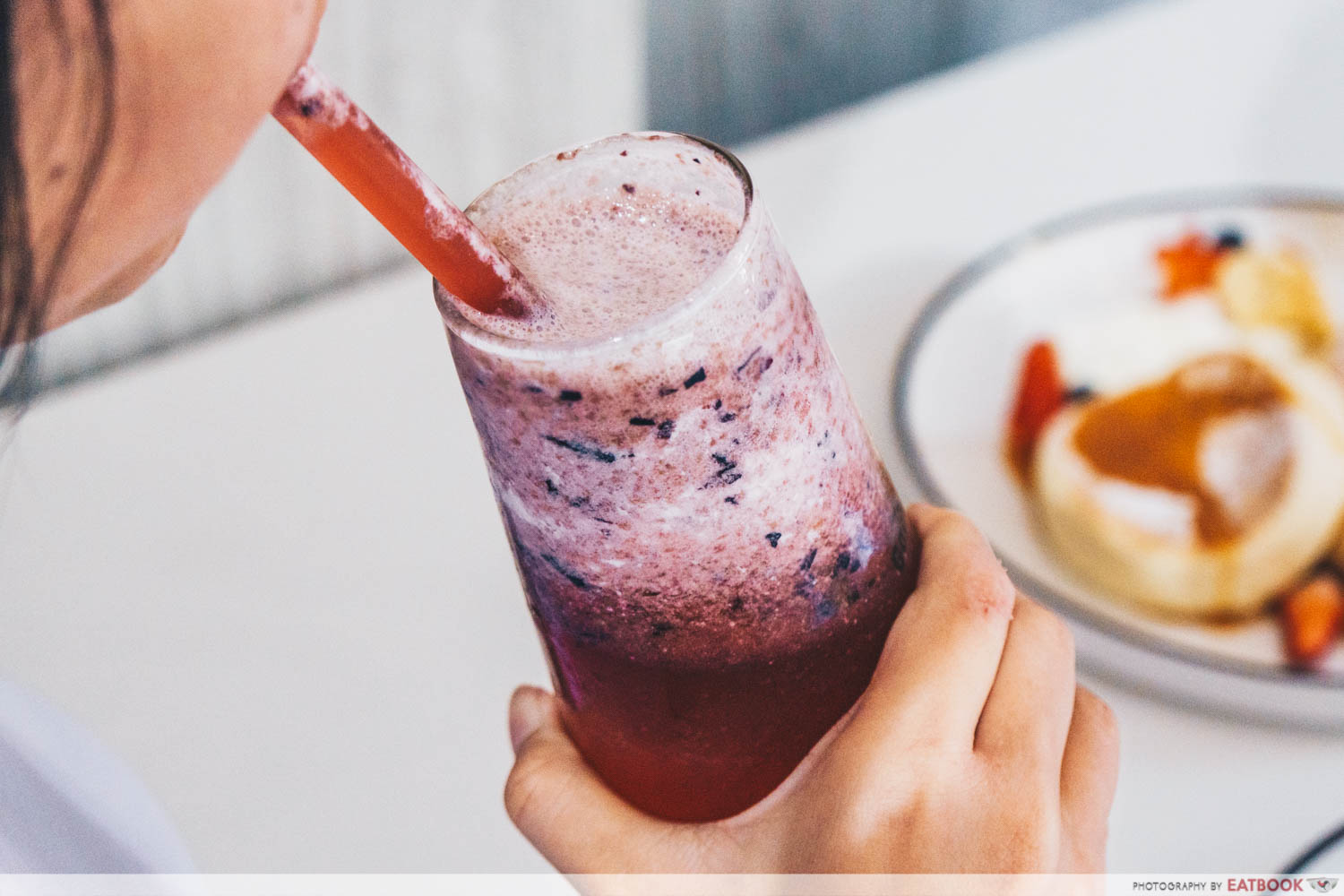 This drink felt refreshing, reminiscent of grape soda. While this was on the sweeter end of the spectrum, I enjoyed the addition of grape pulp, which brought a zing to the drink. The savouriness of cream cheese also helped to balance the bubble tea. Coupled with the chewiness of crystal jelly pearls, this was rather fun to drink.
Ambience at Nirvana Dessert Cafe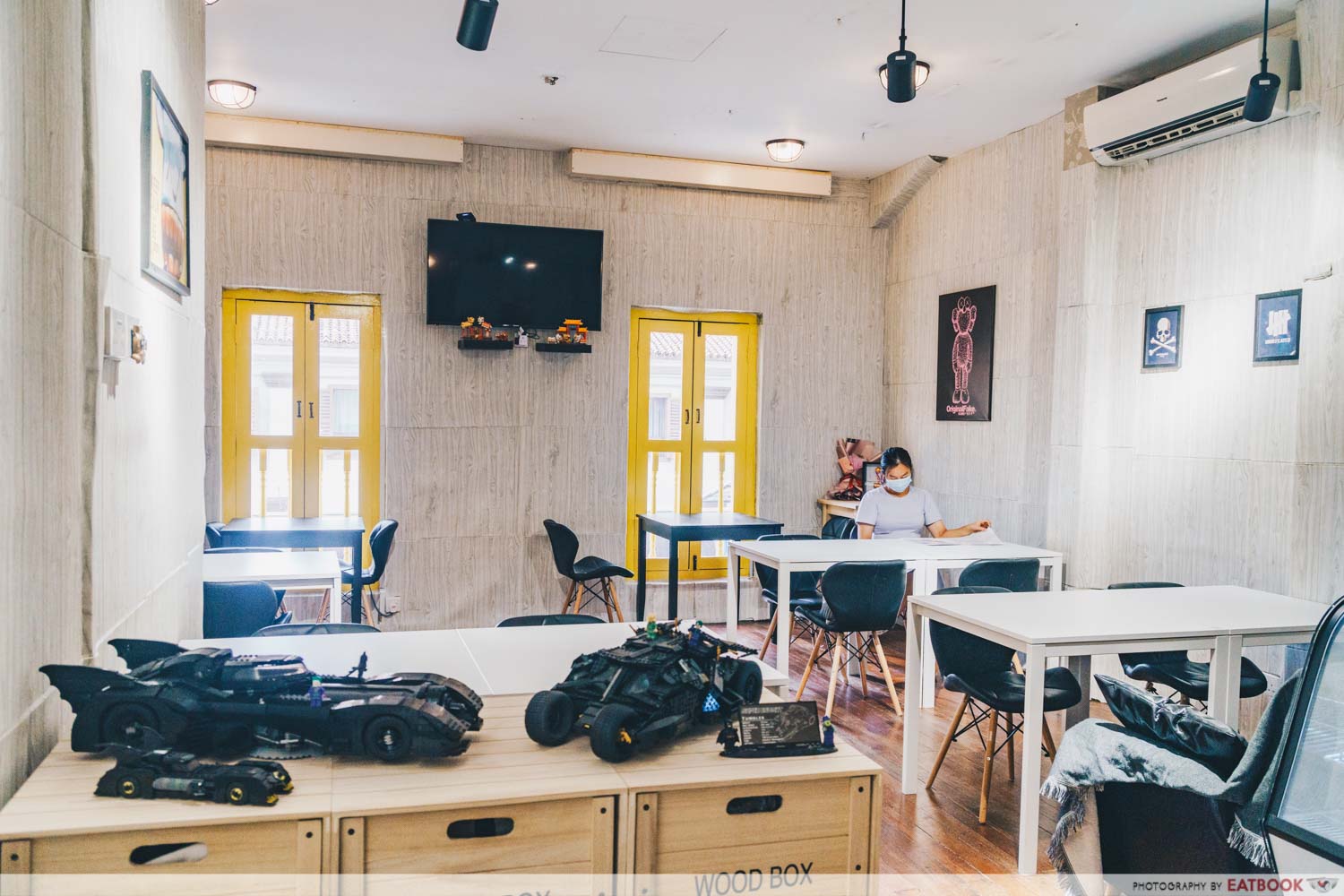 Nirvana Dessert Cafe is located a seven-minute walk from Bugis MRT Station. You can amble around the nearby Haji Lane after desserts, with a picturesque view of colourful storefronts and vibrant murals.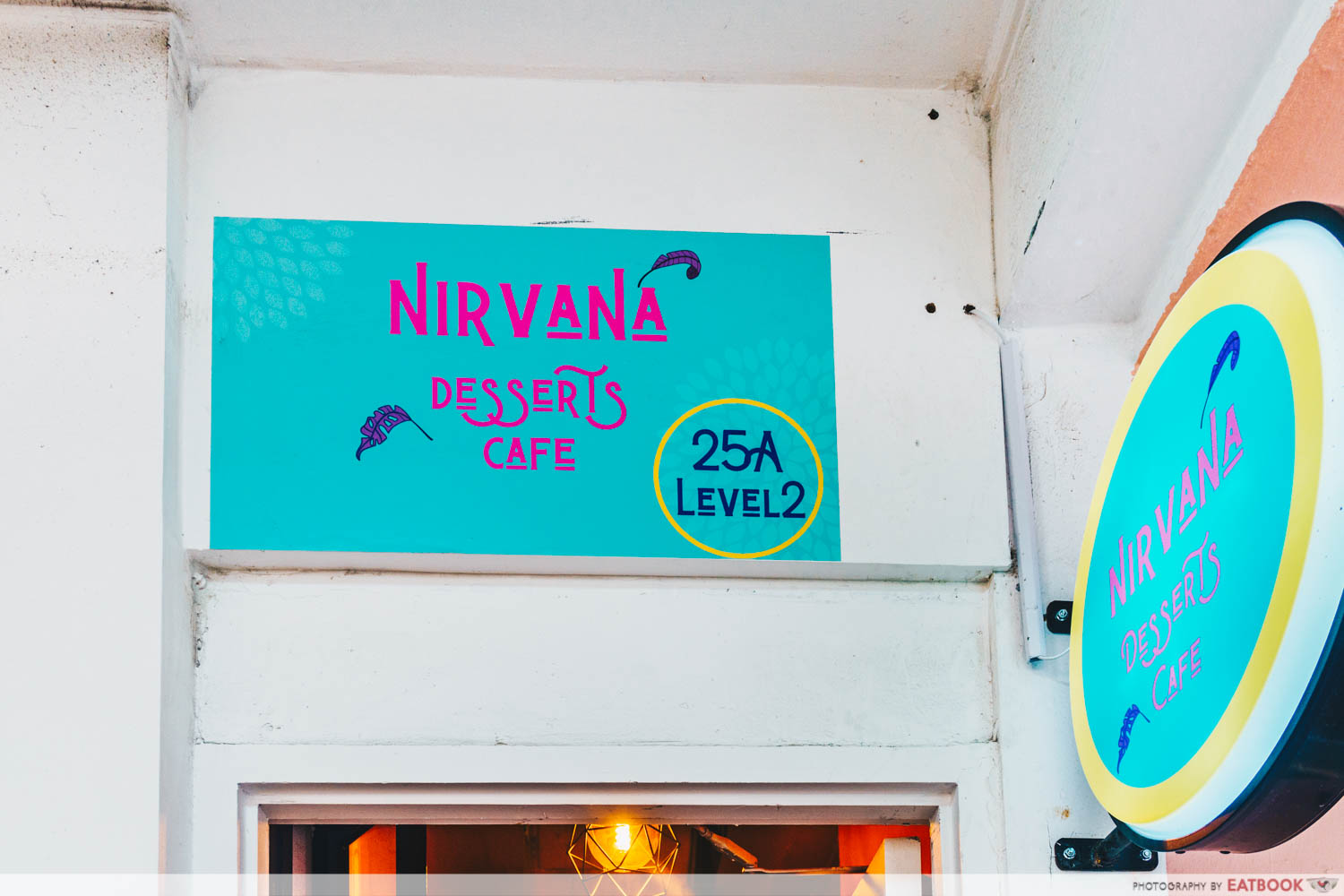 This is an unassuming cafe, tucked within the second level of a shophouse, which you can access via a dingy staircase. Joe and Jenny have kept the decor rather simple, though I felt that the pop art on the walls was a nice touch. Overall, the space was cosy, exuding a homely atmosphere that encapsulated the couple's modest vibes.
13 Bugis Cafes For Cotton Candy Coffee, Mochi Croissants And Souffle Pancakes
The verdict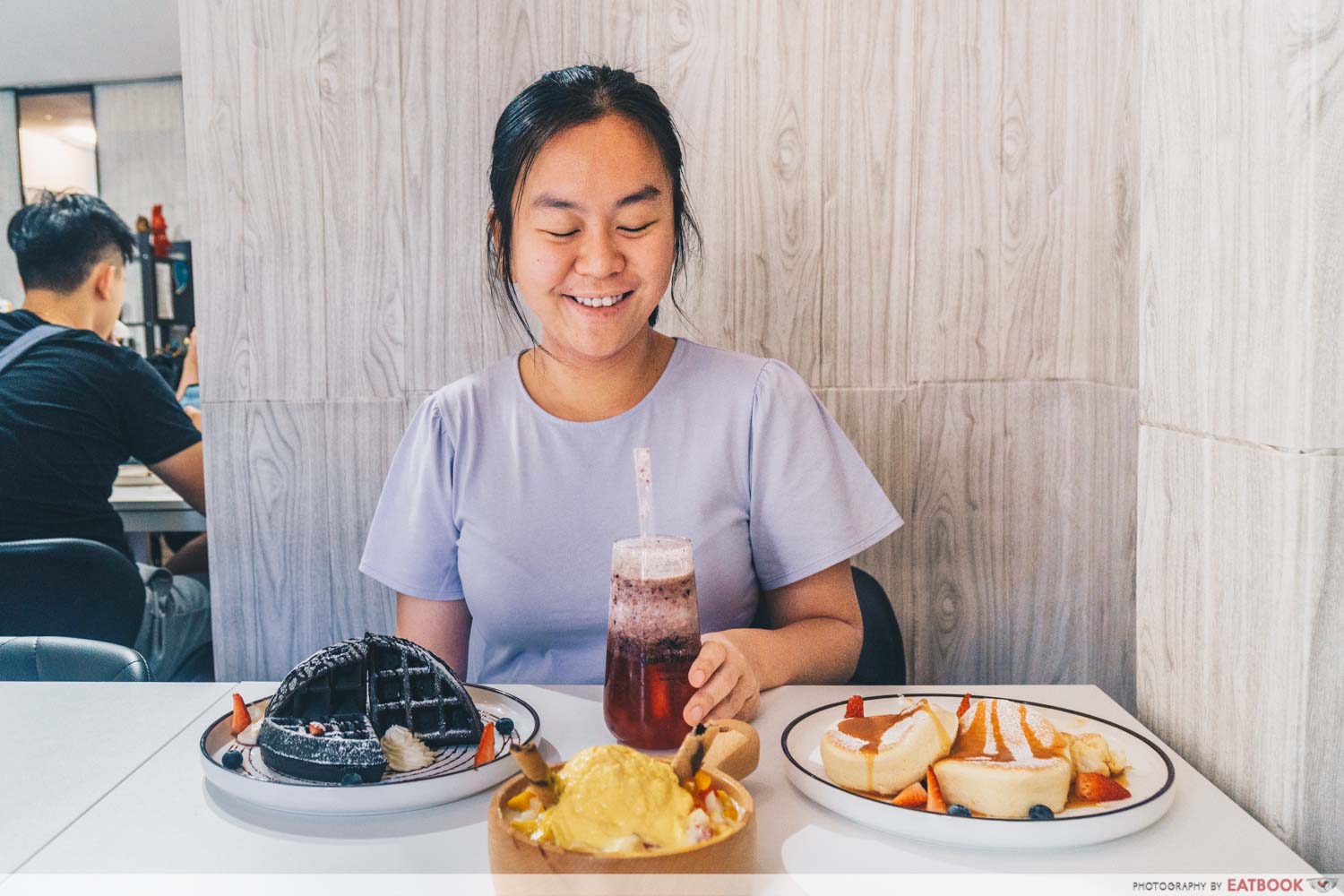 On the whole, Nirvana Dessert Cafe is not one to blow your mind, but there's a certain homeliness and simplicity to their food which I appreciate. The desserts were thoughtfully prepared, with my favourite being the souffle pancakes. If you're in the area, with a sweet tooth to fulfill, do head down to this cafe.
For more dessert goodness, check out Rachelrax Cakes review, for galaxy-glazed dome cakes and IG-worthy tarts. There's also our Okada Coffee And Sweets review, for coffee jelly and sweet potato latte.
Address: 25A Arab Street, Singapore 199724
Opening hours: Thurs-Tue 12:30pm to 10pm
Tel: 9880 5983
Website
Nirvana Dessert Cafe is not a halal-certified eatery.
Rachelrax Cakes Review: Home Baker Opens Bakery With Orh Nee Tarts And Galaxy Dome Cake
Photos taken by Chew Yi En.
This is an independent review by Eatbook.sg.
The post Nirvana Dessert Cafe Review: Affordable Souffle Pancakes And Hong Kong Shaved Ice In Bugis appeared first on EatBook.sg – New Singapore Restaurant and Street Food Ideas & Recommendations.