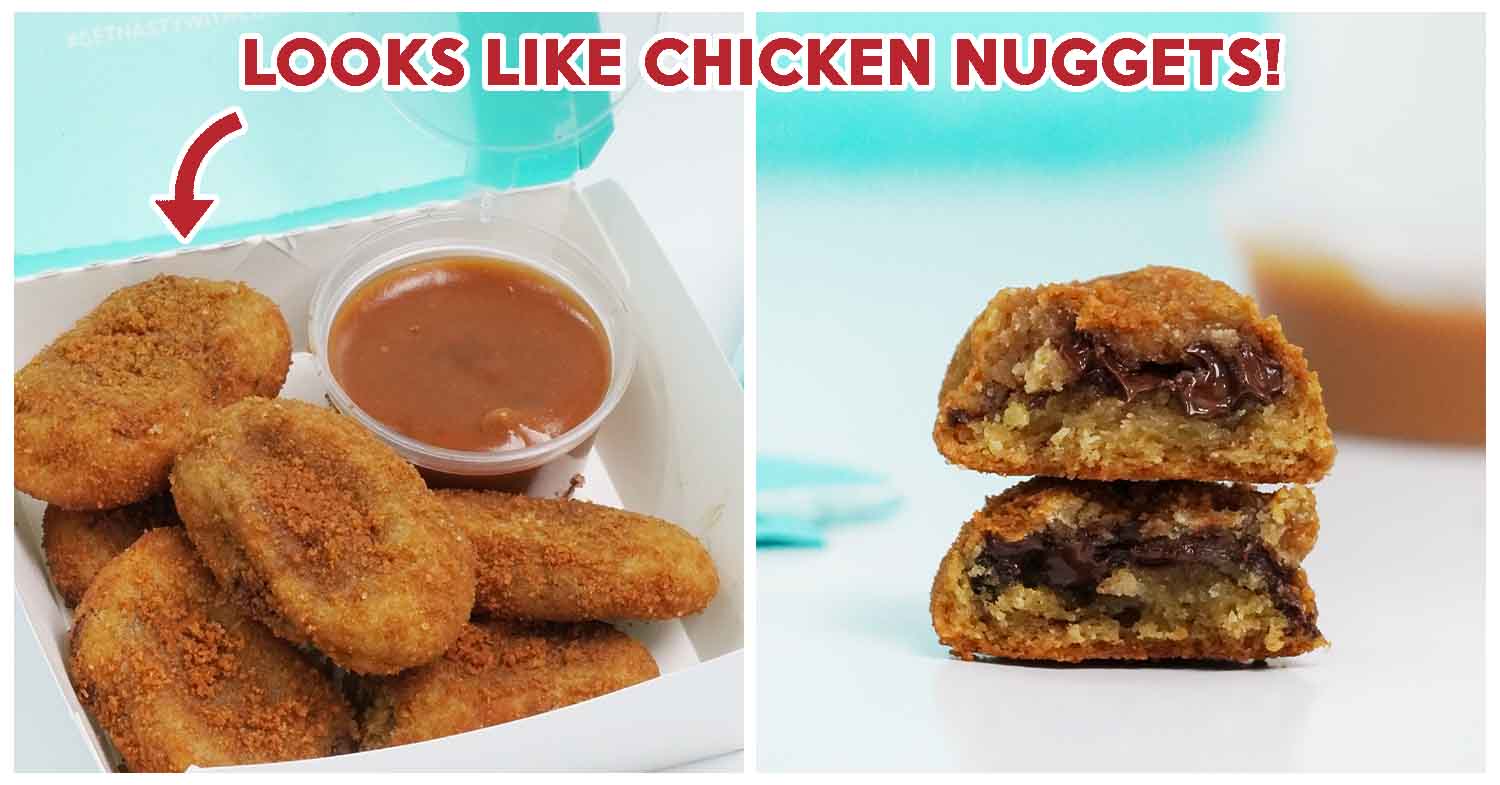 Nasty Cookie cookie nuggets
Fresh off of opening Nasty Cookie Station in Orchard Central, the homegrown cookie store has now teased that they will be releasing Nasty Cookie "Nuggets" for April Fool's Day, available in their Funan and Orchard outlets from 27 March onwards.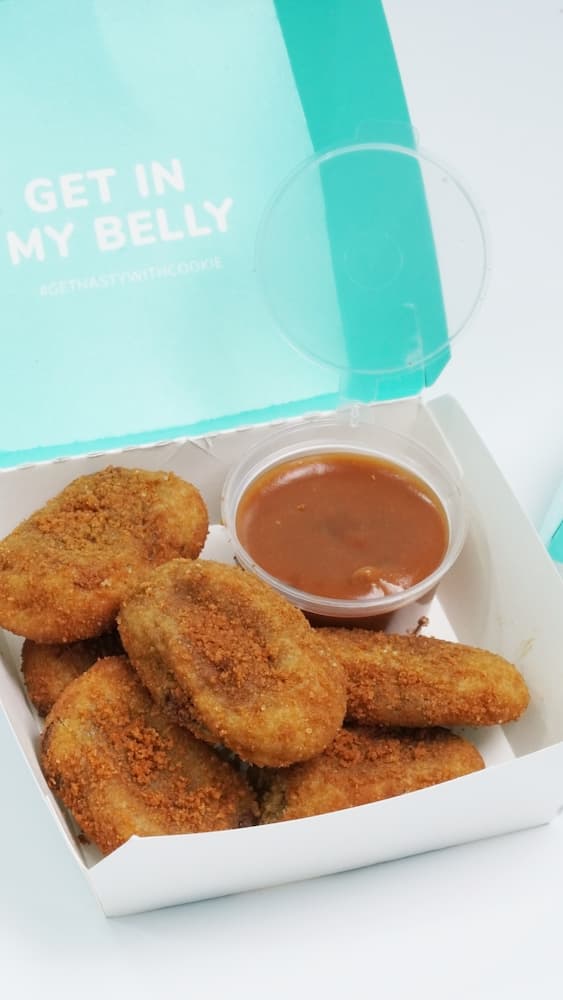 Image credit: Nasty Cookie
These bite-sized morsels are sold in six-piece boxes for $5, and look uncannily like nuggets made of real chicken. These are, however, made from chocolate chip cookie dough, then coated with Biscoff cookie crumbs for added texture. They are sold with a dipping sauce that, despite the resemblance, is not a McDonald's curry sauce, but a Speculoos dip.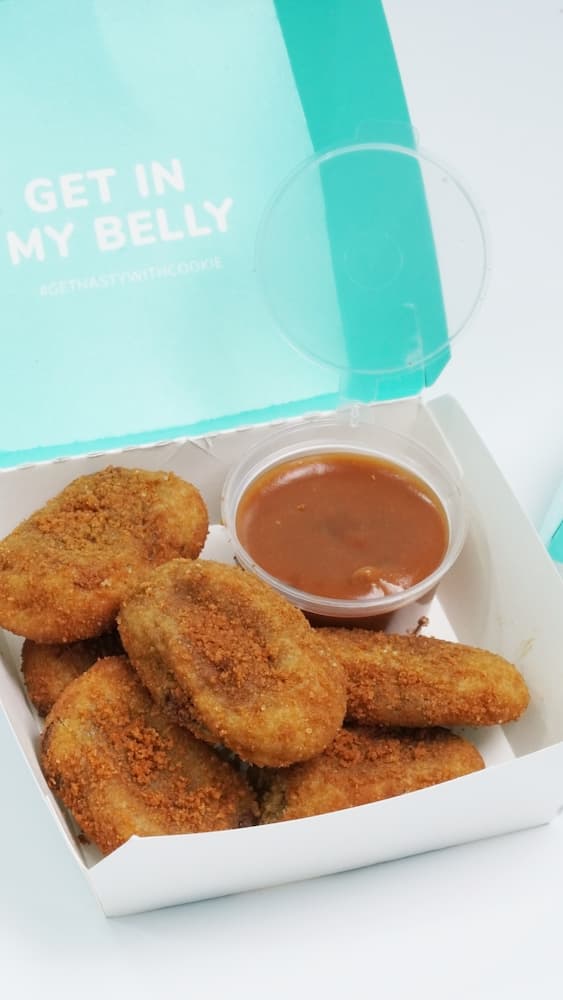 Image credit: Nasty Cookie
Expect dense, chewy, and chocolatey bites heightened by the Biscoff cookie butter. Make it even more exciting as you trick your friends and watch them get mindblown with a bite.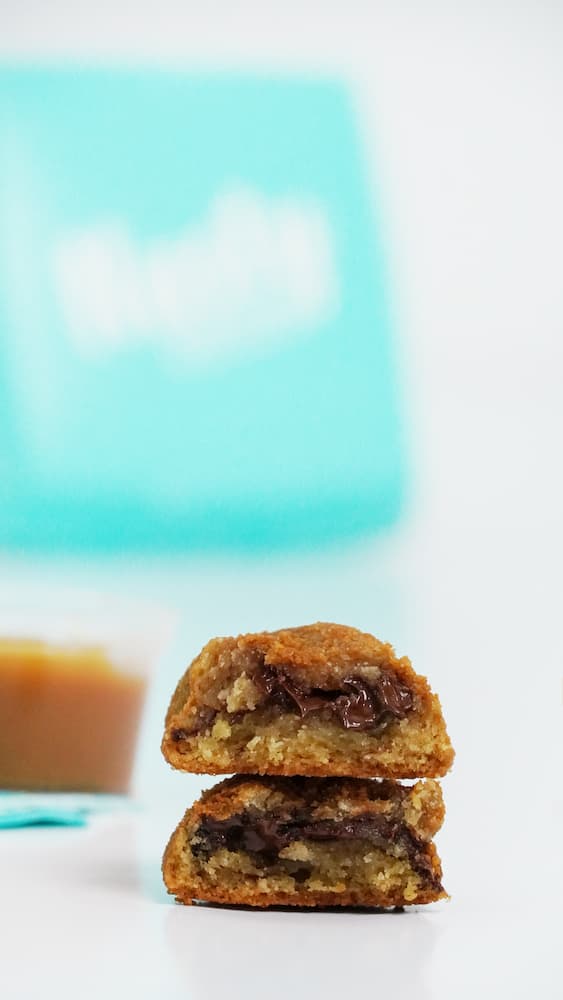 Image credit: Nasty Cookie
These nuggets are made in limited portions daily, so they are while stocks last.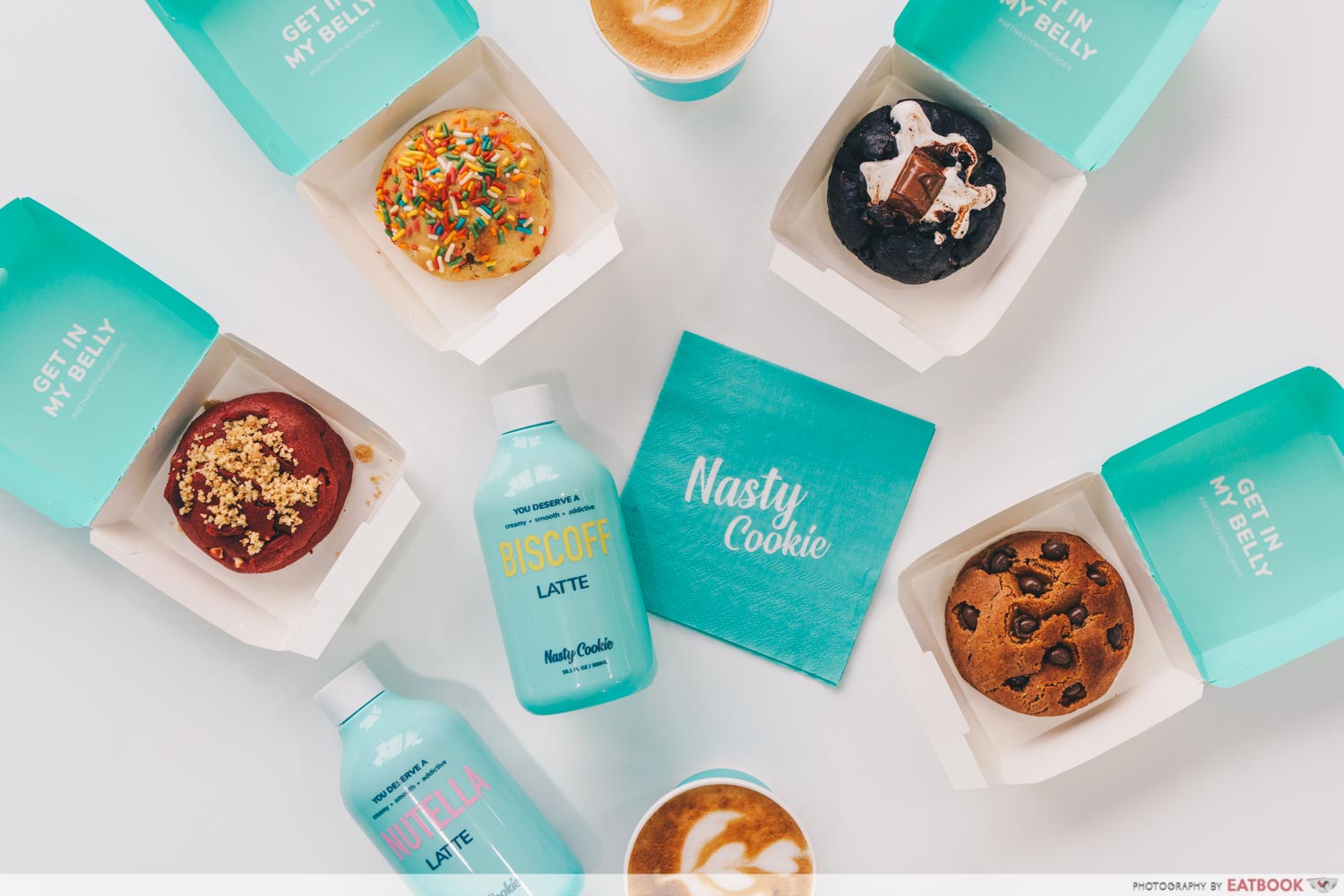 While we're not sure they'll continue having the Nasty Cookie nuggets in their stall after April Fools, what we do know is that Nasty Cookie has a tremendous array of chonky cookies available, in flavours that range from Cookies n Creme Cheesecake ($5.50), Stylo Milo ($5.50), and more. We have previously tried out some of their top-sellers in our Nasty Cookie review.
Apart from the cookies themselves, you can also experience an insider's look at the brand when you visit their Nasty Cookie Factory in Kaki Bukit. They also have merch and exclusive items at their in-house cafe there.
Guilt Review: IG Cookie Bakers Open Arab Street Store, With Flavours Like Matcha Yuzu And Red Velvet
For more cookie stalls in Singapore, read our Guilt review, where we try out the thick cookies sold from their flagship at Arab Street. Alternatively, read our guide on where to get some of the best cookies in Singapore. We've charted home bakers and physical bakeries, so you won't ever run out of options.
Finally, the Eatbook team tried to recreate Nasty Cookies in an episode of Eatbook Vs, and you can watch that below.
The post Nasty Cookie Has Cookie "Nuggets" With Speculoos Dip, Available From 27 March appeared first on EatBook.sg – New Singapore Restaurant and Street Food Ideas & Recommendations.