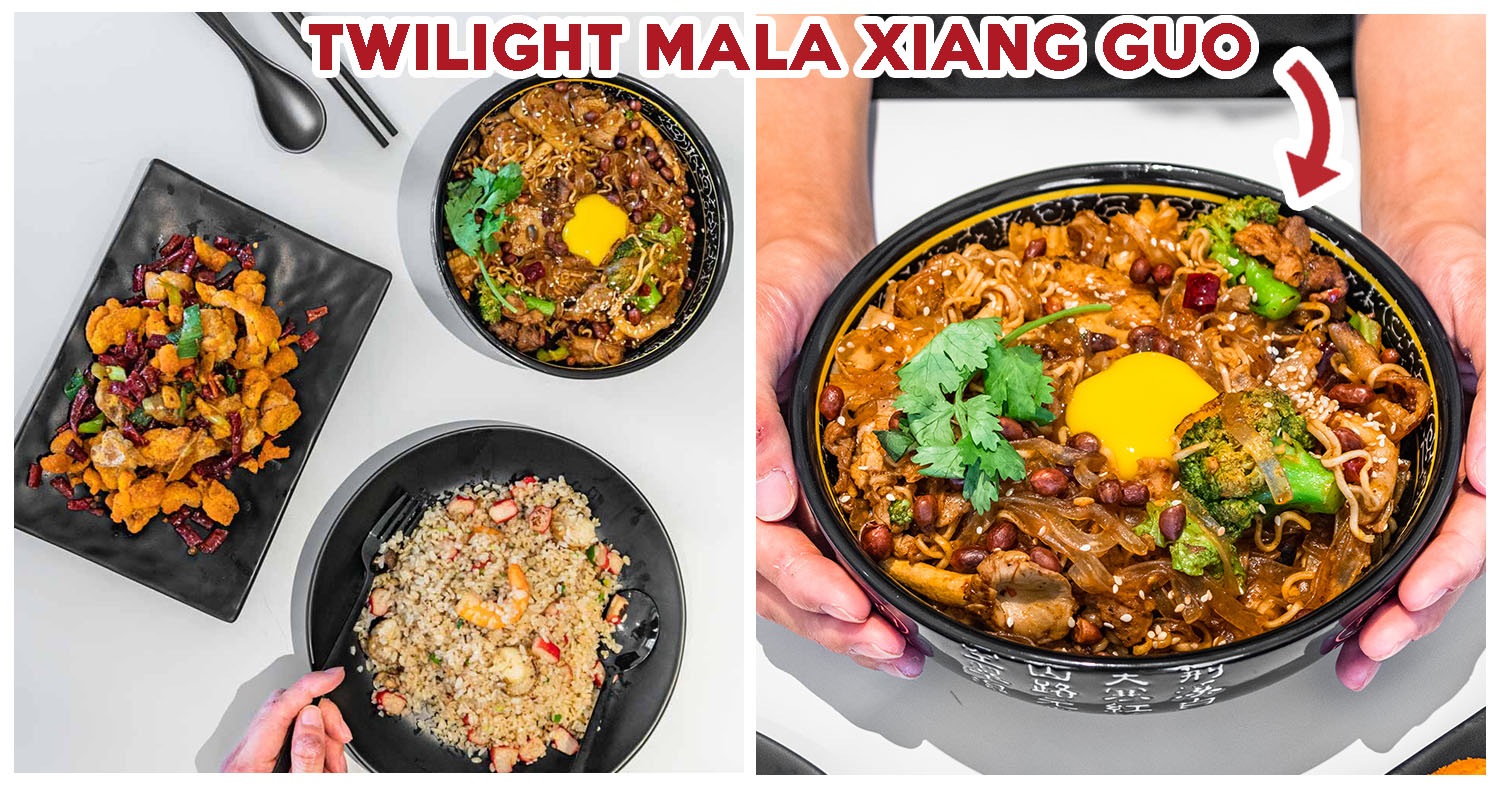 MXG Classic At Circular Road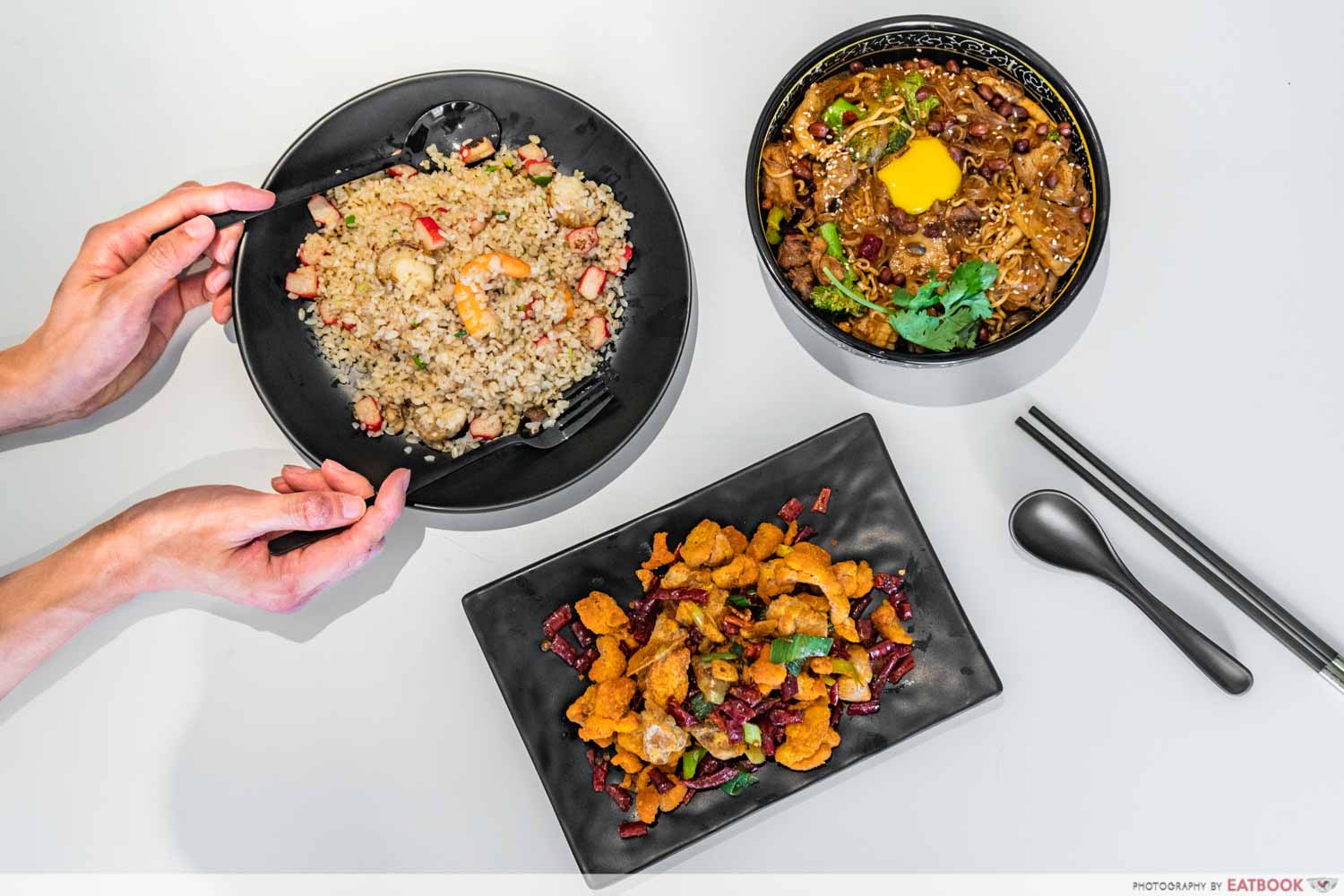 At this point, mala is synonymous as a social activity, where friends bond over their spice tolerance. MXG Classics at Circular Road takes that up a notch by bringing our regular mala xiang guo to a restaurant setting. What makes them unique is their five different pot bases namely: Original, Signature Black Pepper, Twilight, Stir Fry, and Special (sweet and spicy mix).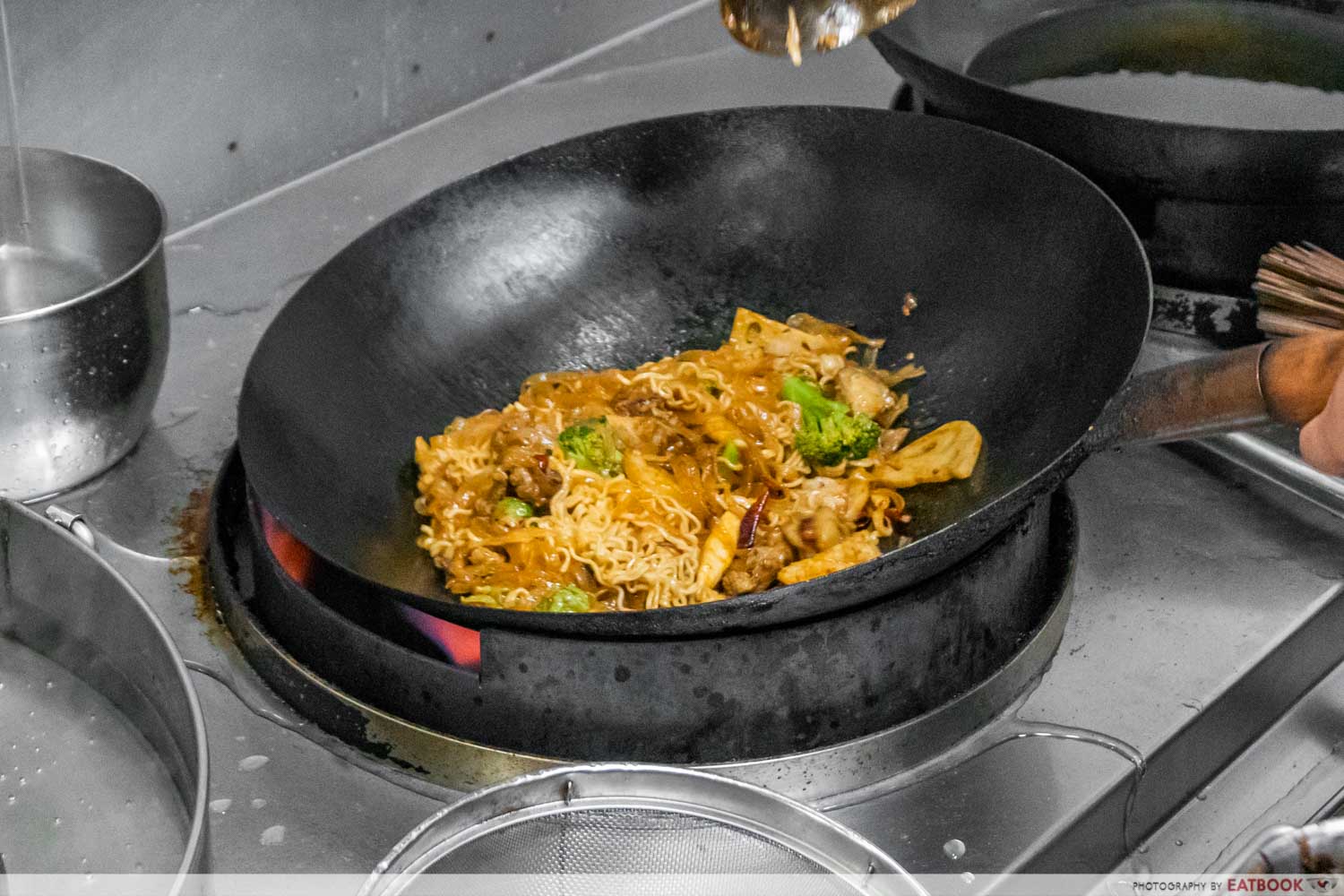 The owner explained to us that the flavours here are tailored to suit the taste buds of locals. I do find that to be a rather strange consideration since mala flavours are already working well with the locals. Nonetheless, I was excited to find out what that entails for his dishes.
Da Shao Chong Qing Xiao Mian Review: Legit Chongqing-style Mala Beef Noodles At Boon Keng
Food at MXG Classics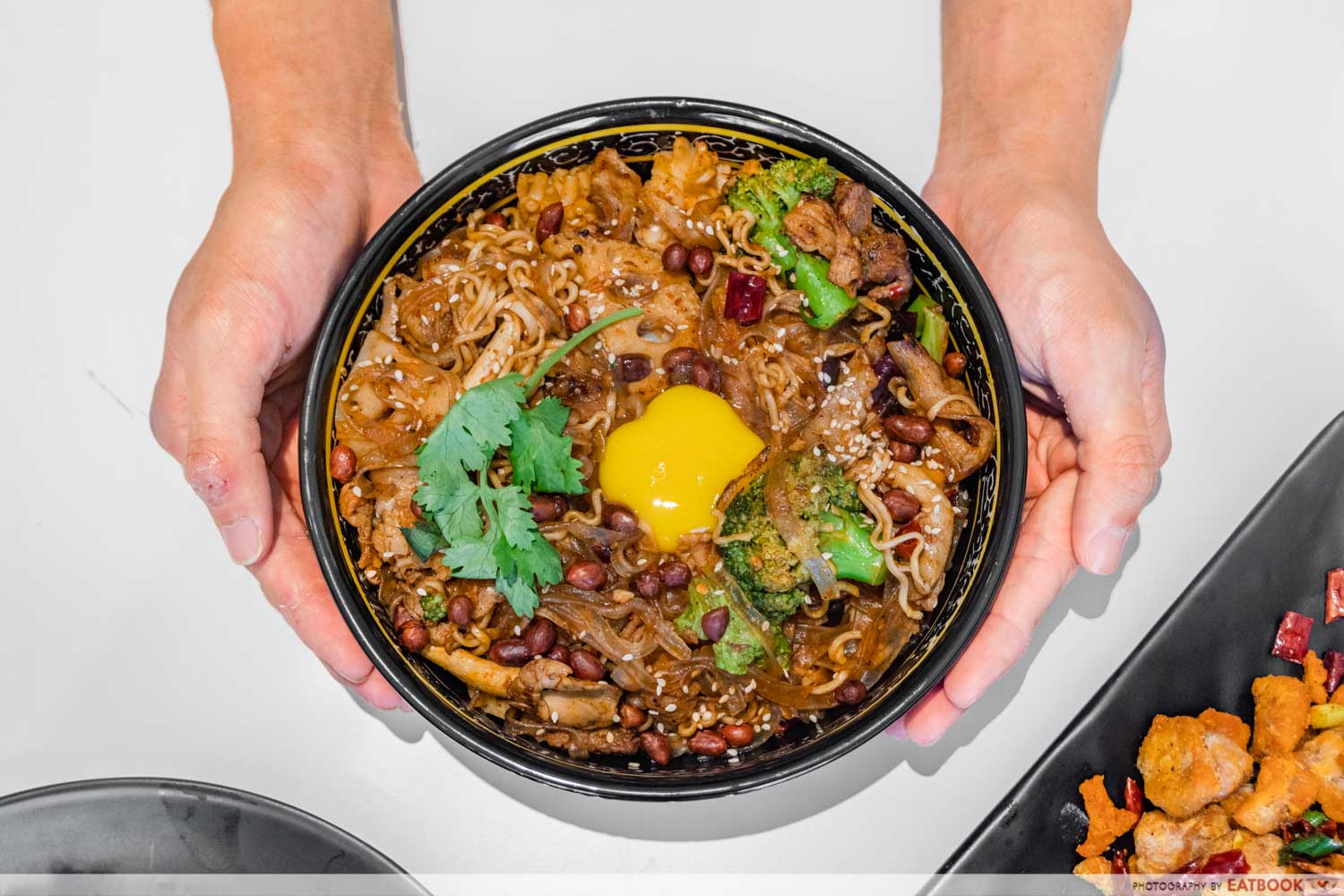 We got a lunch set deal at $15, and we got to pick 500g of your typical range of processed food, meats, vegetables, and carbs along with one of their five bases. We went with their MXG Twilight base, which is inspired by moonlight hor fun, known for having a silky texture from the egg yolk.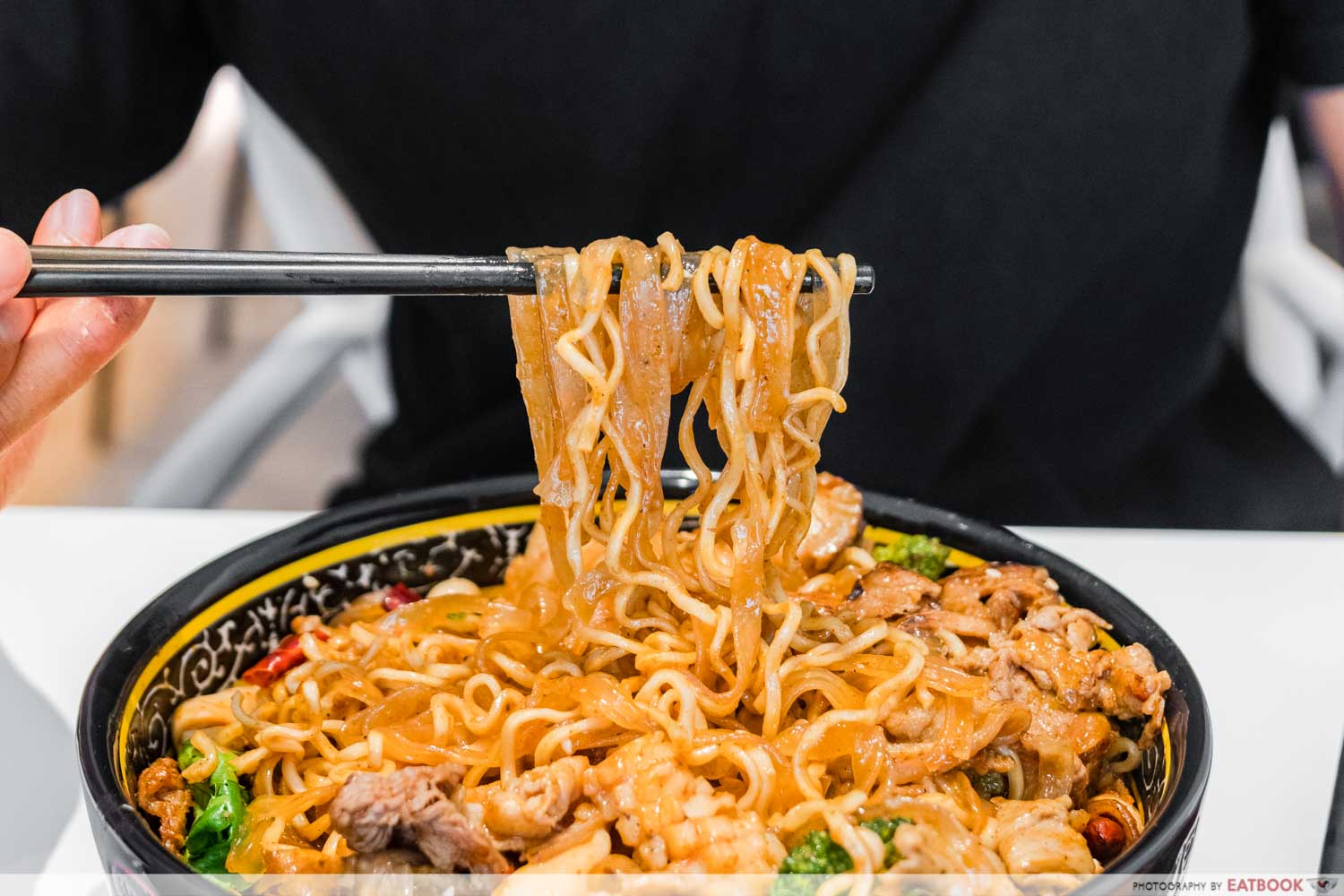 One egg yolk for this hefty 500g bowl of ingredients felt more tokenistic than functional. The addition was underwhelming as it wasn't noticeable that any yolk was mixed in at all.
Instead of striking a balance of numbness and spice, I would say the mala leaned towards numbness rather than spiciness. The owner explained that the spices are grounded in a powder form for the flavours to be less jarring to the tastebuds. That definitely removed the risk of directly crunching down on peppercorns, which would have left me heaving for air.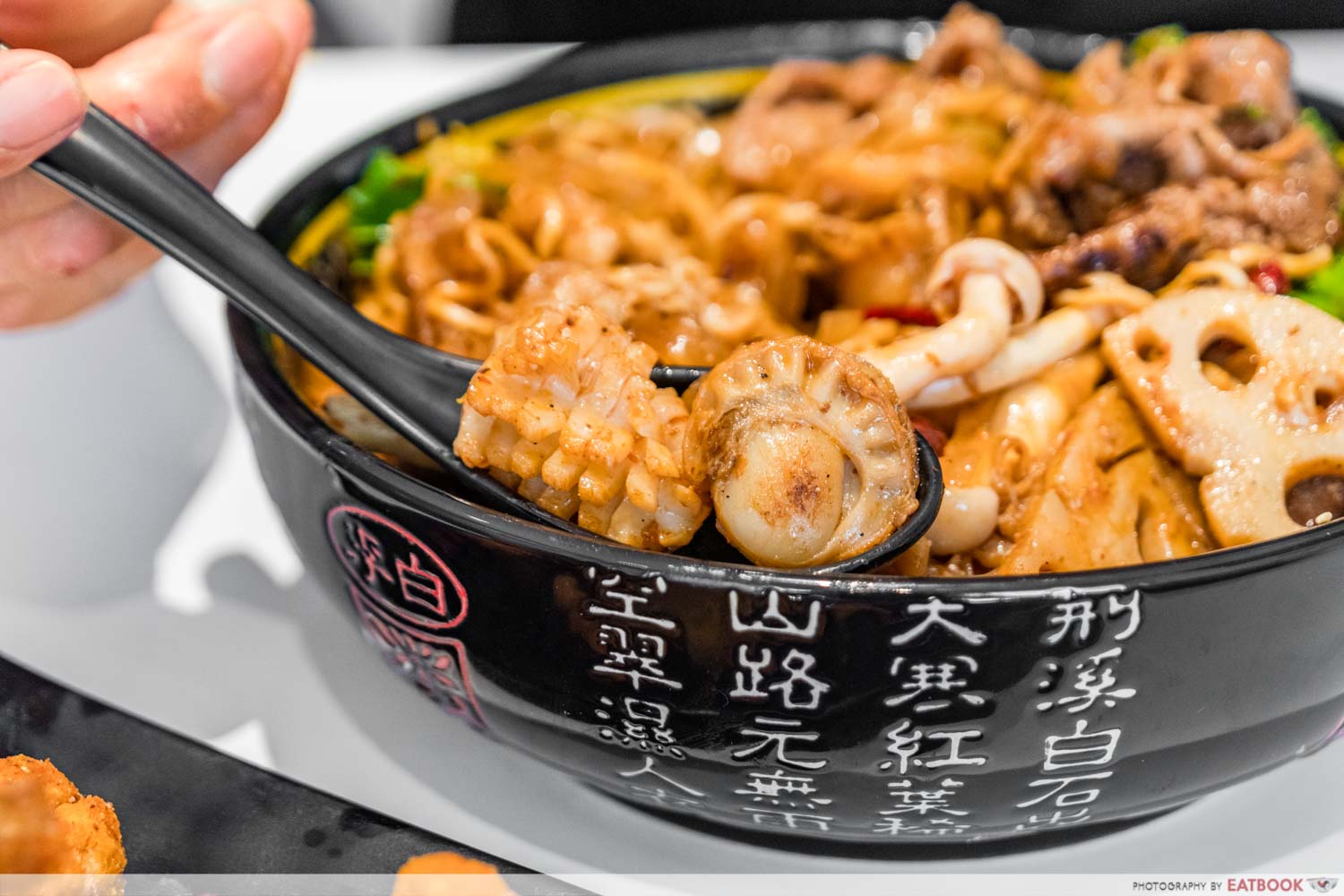 I particularly liked their seafood selection and I managed to get some Squid and Scallop, where the briny flavours went as well together as sambal and stingray do.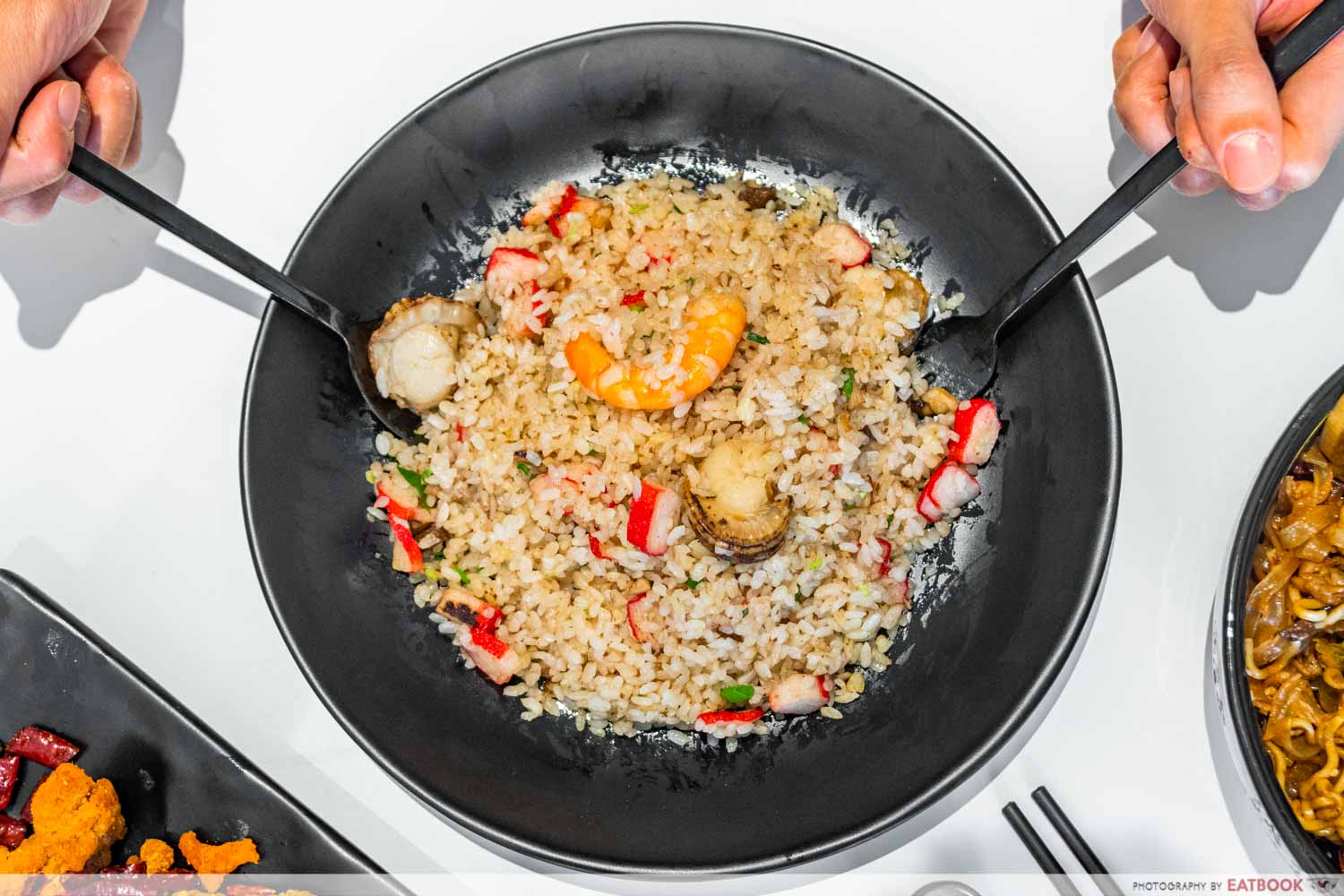 Truffle is known to millennials as an ingredient used to elevate any dish to 'gourmet status'. This plate of Truffle Fried Rice ($16) wasn't an exception. There were noticeable pungent whiffs of truffle when the dish arrived at our table.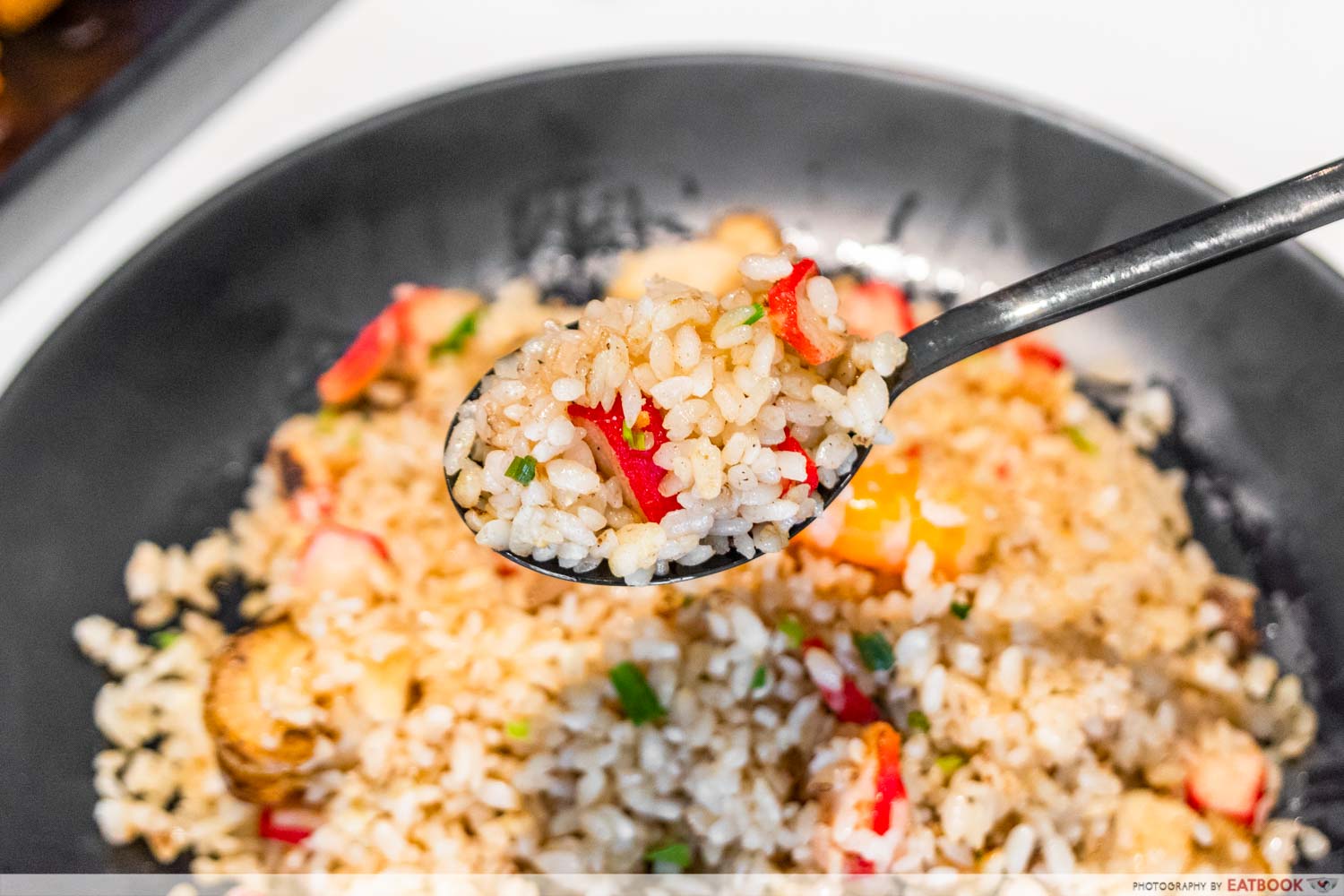 What was disappointing here was that the truffle could be smelled but not tasted. That being said, I can see how it might have been the chef's intention to prevent the dish from being too jelak. In my opinion, it would have tasted better with a heavier dash of truffle oil.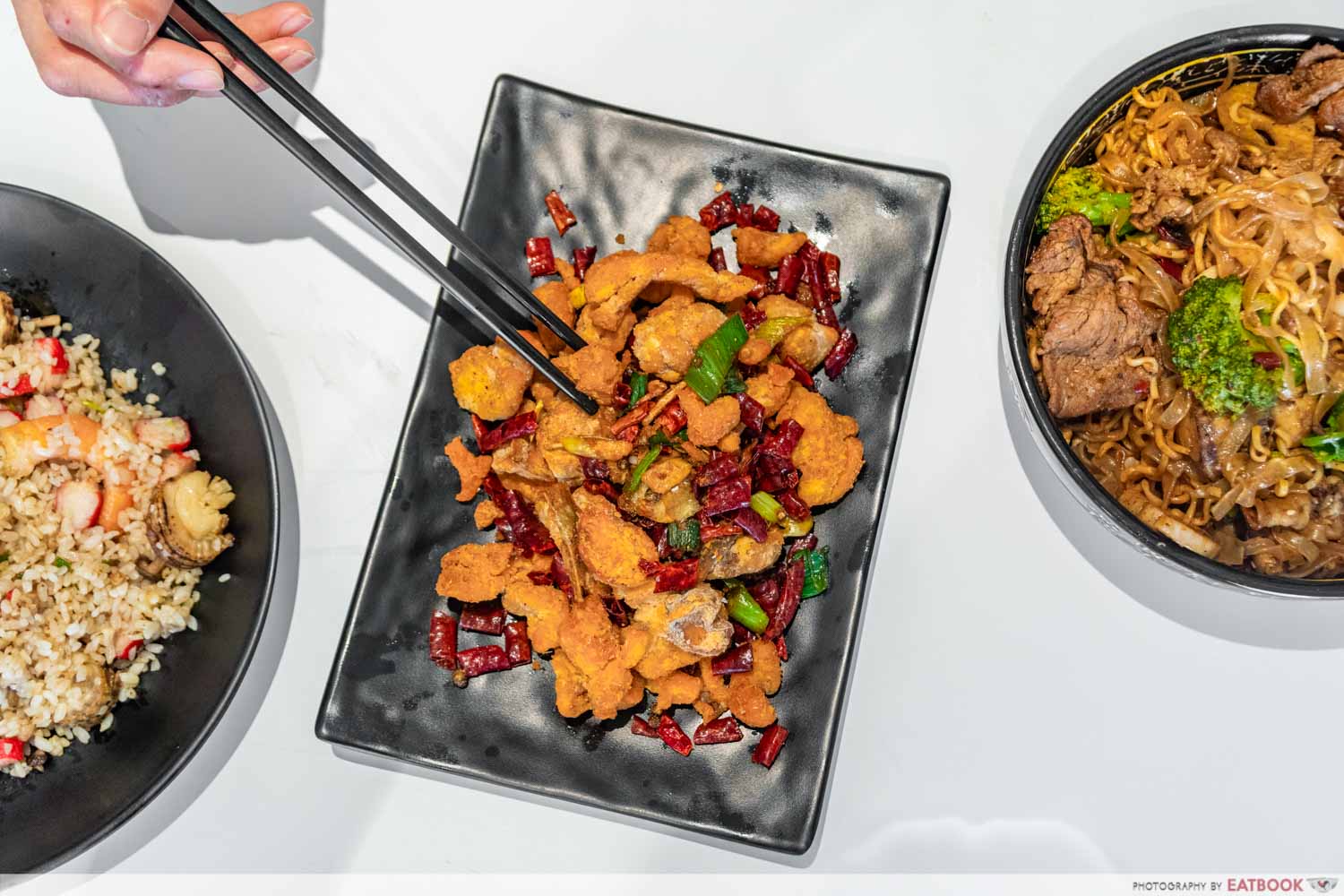 Fried with dried chilli peppers and decorated with battered mushrooms, the La Zi Ji ($16) is not for the mala xiao la eaters. With similar 'genealogy' to mala, it isn't hard to imagine what kind of flavours this chicken dish carries.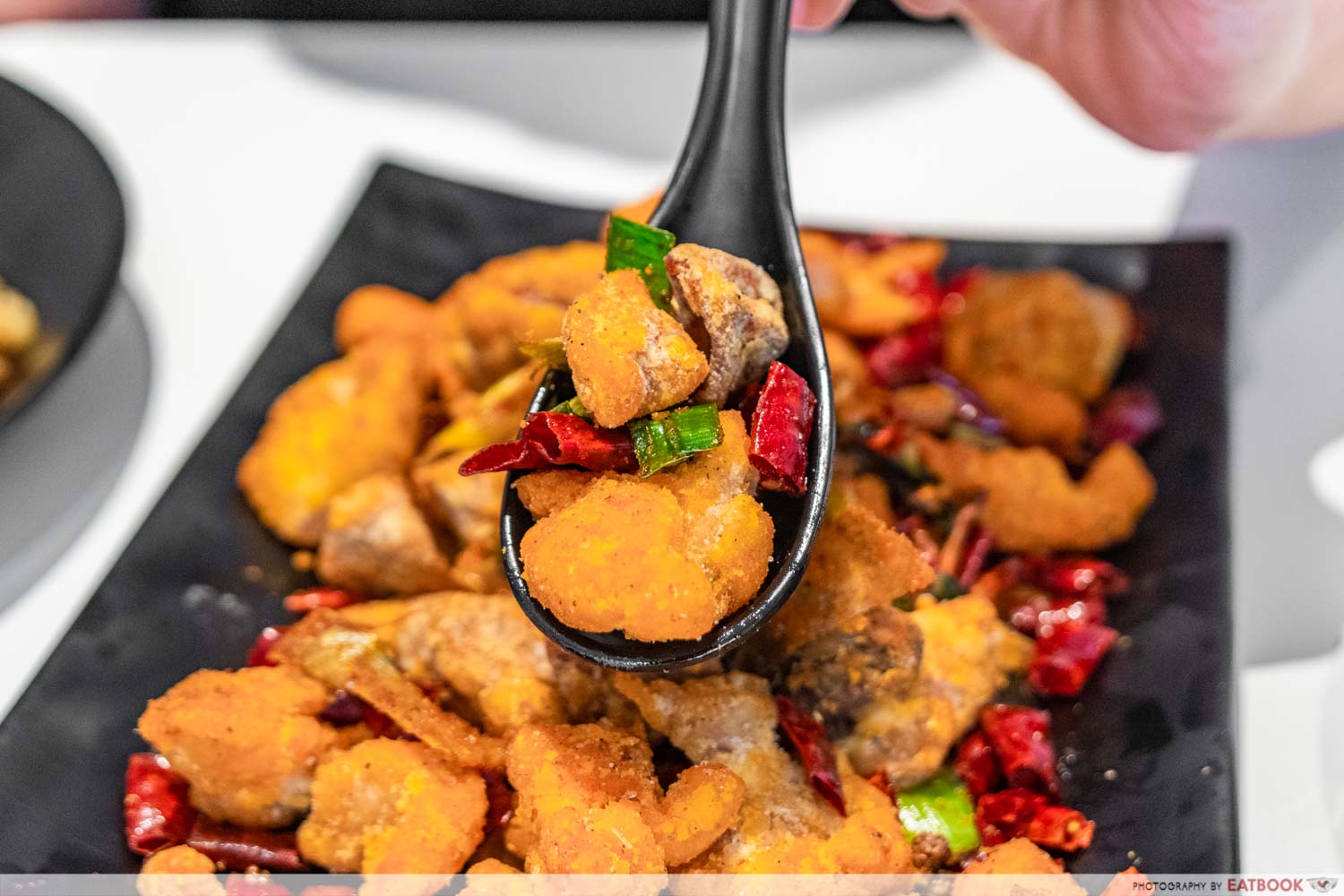 The chef spared no efforts in demonstrating the number of ways you can experience spice. From chilli peppers to peppercorns, the dish was felt in the nose and eyes.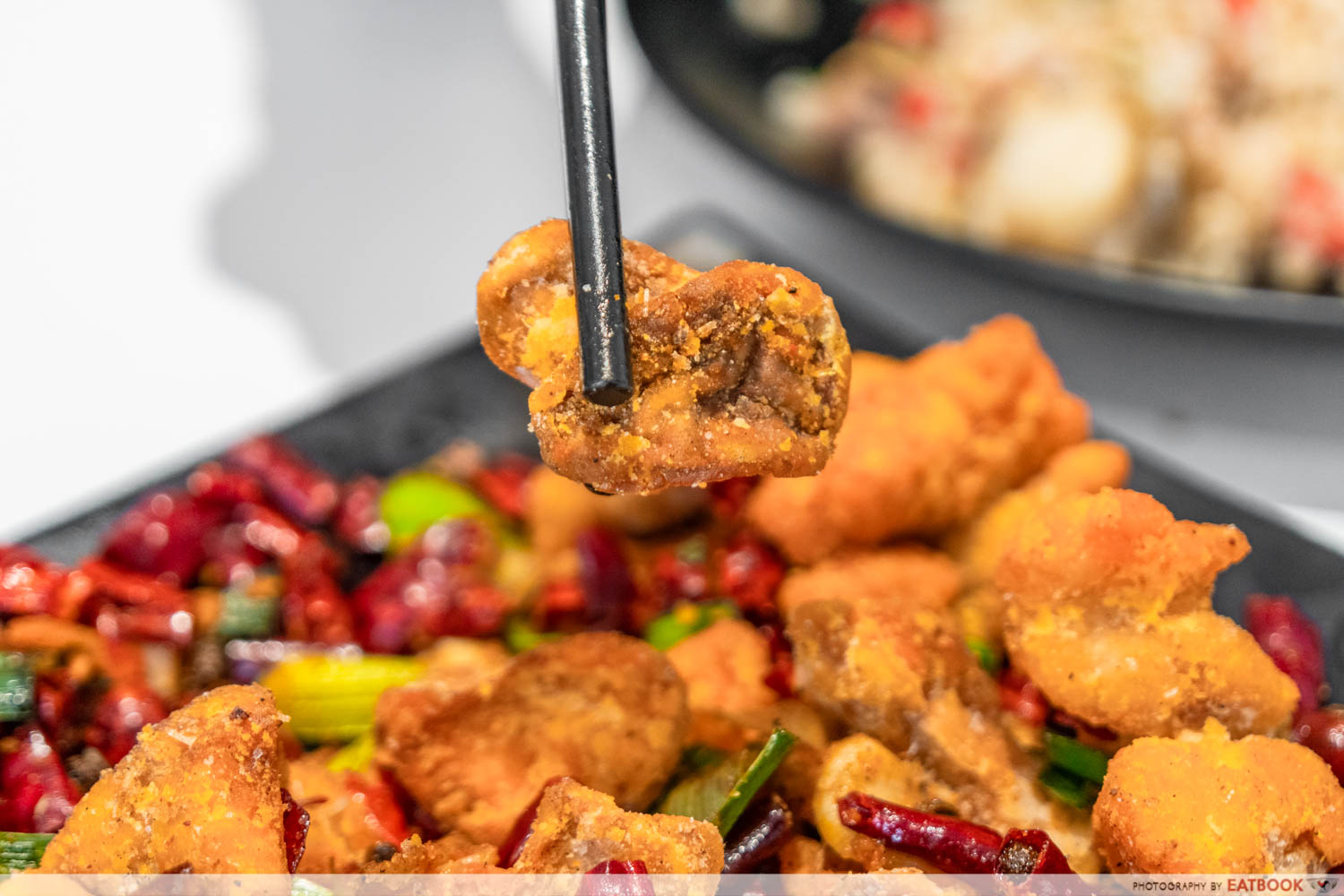 The battered mushroom bits were fried to a crispy-on-the-outside and chewy-on-the-inside texture. After thoroughly soaking up the spicy flavours, the fried mushroom bits added a garlicky flavour to the dish.
Chen's Mapo Tofu Review: Michelin Bib Gourmand Mapo Tofu, Suan La Tang And Dan Dan Mian At The Star Vista
Ambience at MXG Classics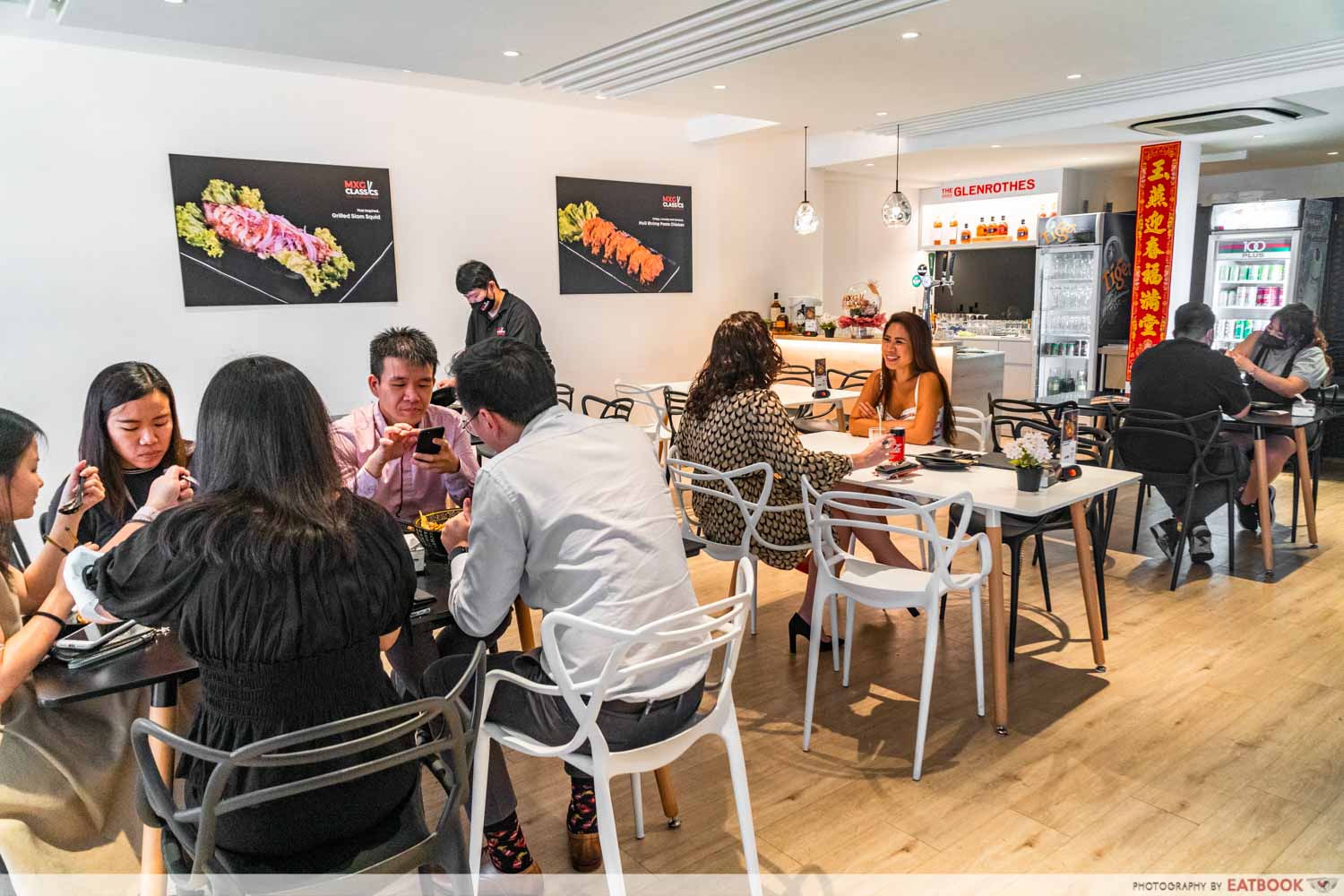 With a seven-minute walk from Clarke Quay MRT Station, MXG Classics is located rather inconspicuously along Circular Road. The shop was air-conditioned and felt clean and spacious.
The verdict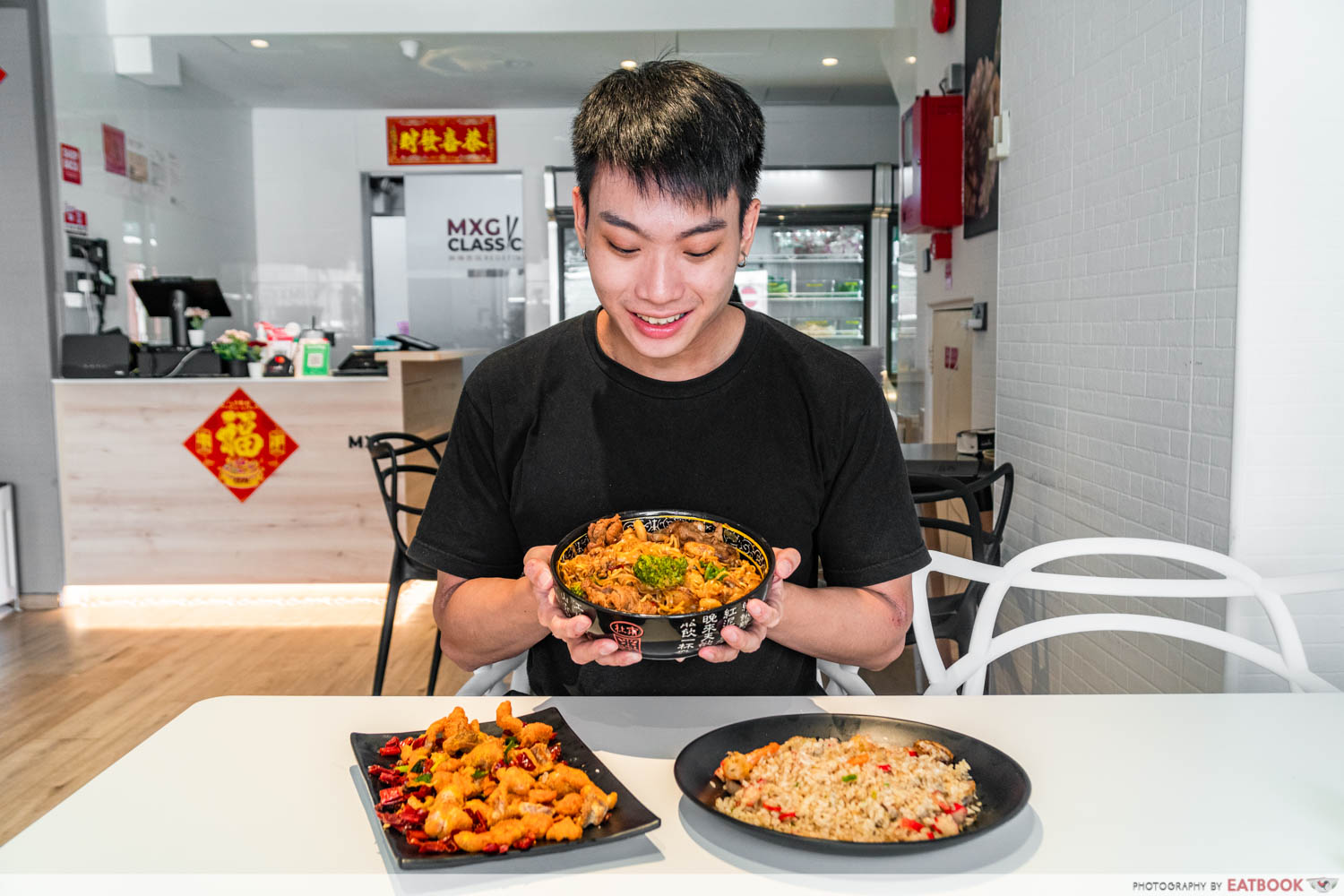 Though it is in a restaurant setting, the mala prices here remain affordable and competitive with food court prices. While the flavours were not particularly special, they were still good bowls of mala that were worth what we paid for. Surprisingly, it was the prices of the side dishes that were a bit steep.
For more mala madness, check out our Shiok Shiok Noodles review, for mala bak chor mee. Or for more food around the area, check out our Clarke Quay food guide, for salmon bowl, truffle mushroom burger and more.  
Address: 83 Circular Road, Singapore 049435
Opening hours: Daily 11am to 10:30pm
Website
MXG Classics is not a halal-certified eatery.
Photos taken by Chew Yi En
This is an independent review by Eatbook.sg.
The post MXG Classics Review: Mala Restaurant With Five Xiang Guo Bases, Truffle Fried Rice And More appeared first on EatBook.sg – New Singapore Restaurant and Street Food Ideas & Recommendations.