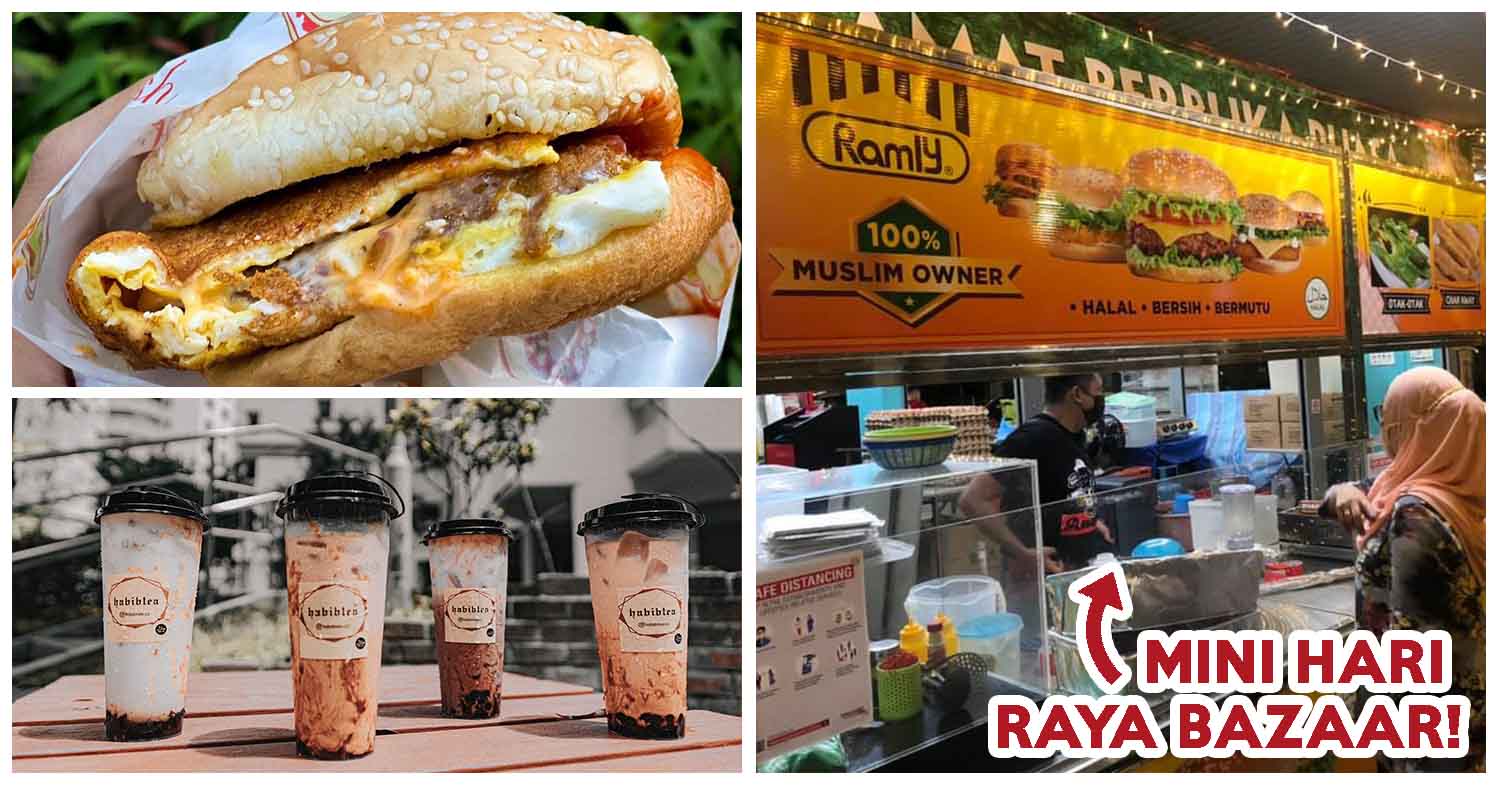 Mr Malabar Cafe bazaar in Jalan Besar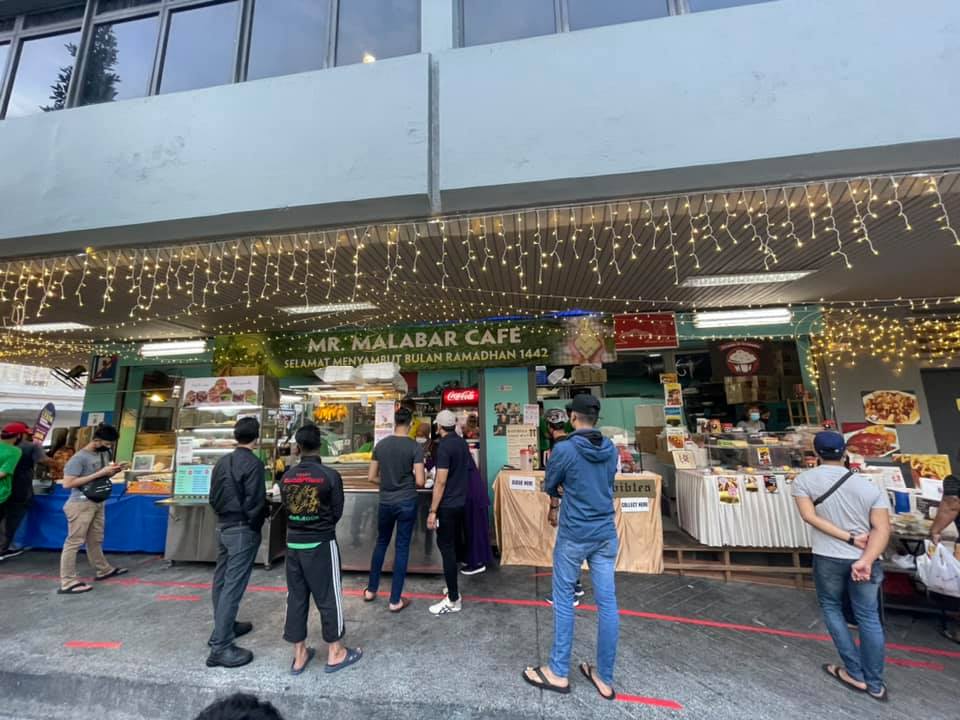 Image credit: Ronnie Faizal Tan
Due to current restrictions this year, bazaars like the ever-iconic Geylang Serai Bazaar have sadly been put on pause. In its place, however, are pop-up bazaars located at sites like Mr Malabar Cafe in Jalan Besar. Open from 10 April to 12 May, between 1pm to 1am, the Mr Malabar Cafe bazaar features classic bazaar fare like Ramly burgers, briyani, deng deng, and many more.
6 Ramly Burger Stalls In Singapore To Get Your Fix Of This OG Pasar Malam Snack
The main objective of Mr Malabar Cafe's bazaar is to offer a place for Muslims to break fast after a long day. Centrally located a short walk away from Lavender MRT Station, the location is convenient too.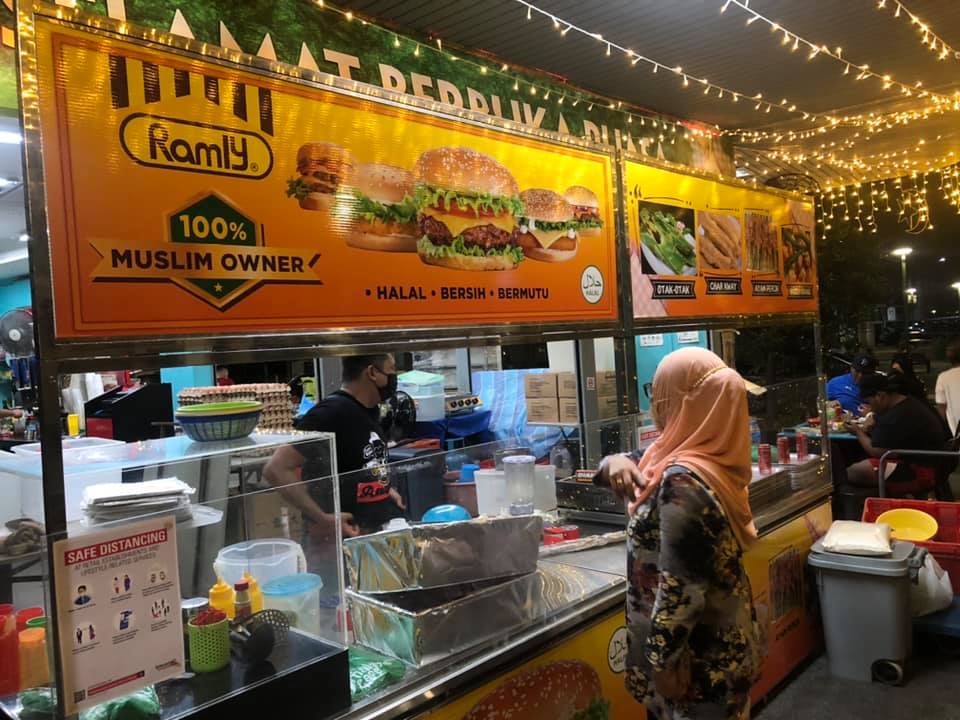 Image credit: Hady Jay
Outside the cafe, small kiosks hawking their wares are all set up, from vendors like Ramly Burger, as well as Crusts & Crumbs.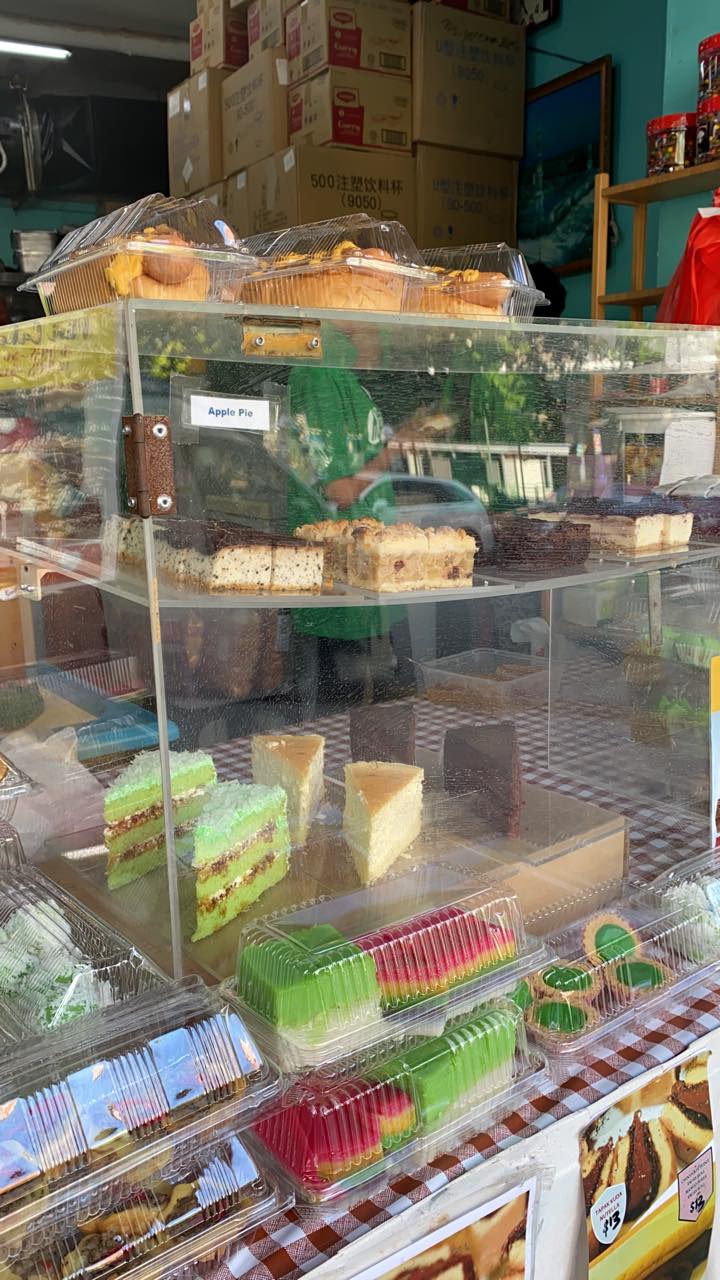 Image credit: Crusts & Crumbs
The latter serves up sweet treats such as nyonya kueh, but also, ondeh-ondeh cakes, apple pie, and drinks such as bandung and butter beer.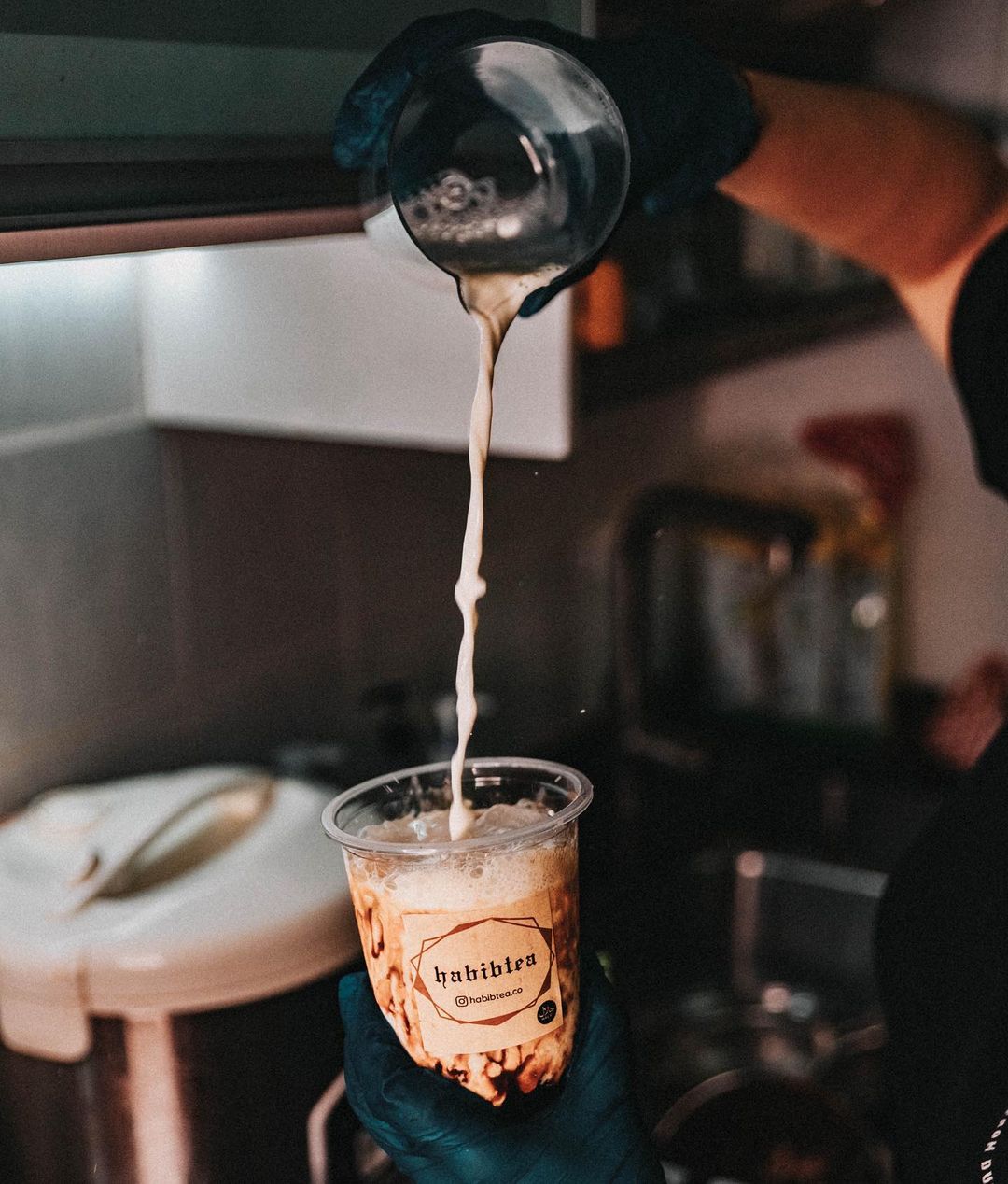 Image credit: @habibtea.co
Geylang Serai bazaar favourite, Habibtea, also has their drinks available at this pop-up bazaar.
Those who prefer traditional fare can enjoy the much-raved-about dum briyani from Nazreen Royal Caterers. Otherwise, the nasi ayam and tahu gorgeng from the D'Manto x Mamie Yati are highly-praised too.
For those who work or live and the area and are looking to break fast over delicious, familiar fare, head down to Mr Malabar Cafe along Maude Road.
Outside of the bazaar, Mr Malabar Cafe is an eating house that sells prata, nasi goreng, and more, open 24 hours a day, making it ideal for supper.
Overrice Review: Pulled Beef Rice Bowls, Falafel Pockets And More At SG's Version Of The Halal Guys
For more halal eateries, check out our guide to halal and Muslim-friendly buffets in Singapore. Otherwise, read our review of the halal-certified bak chor mee stall, Mee Bagus, located in Clementi. Finally, check out our Overrice review, a new build-your-own-bowl stall in Arab Street that is reminiscent of New York's famous The Halal Guys.
Address: 54 Maude Road, Singapore 208346
Opening hours: Daily 24 hours
Tel: 9455 4917
Mee Bagus Review: Halal Spicy Volcano Ramen, Seafood Laksa And Mee Ayam In Clementi
Featured image adapted from @habibtea.co, @melmeleats, and Hady Jay.
The post Mr Malabar Cafe Opens Mini Bazaar For Ramadan, With Ramly Burgers And More appeared first on EatBook.sg – New Singapore Restaurant and Street Food Ideas & Recommendations.