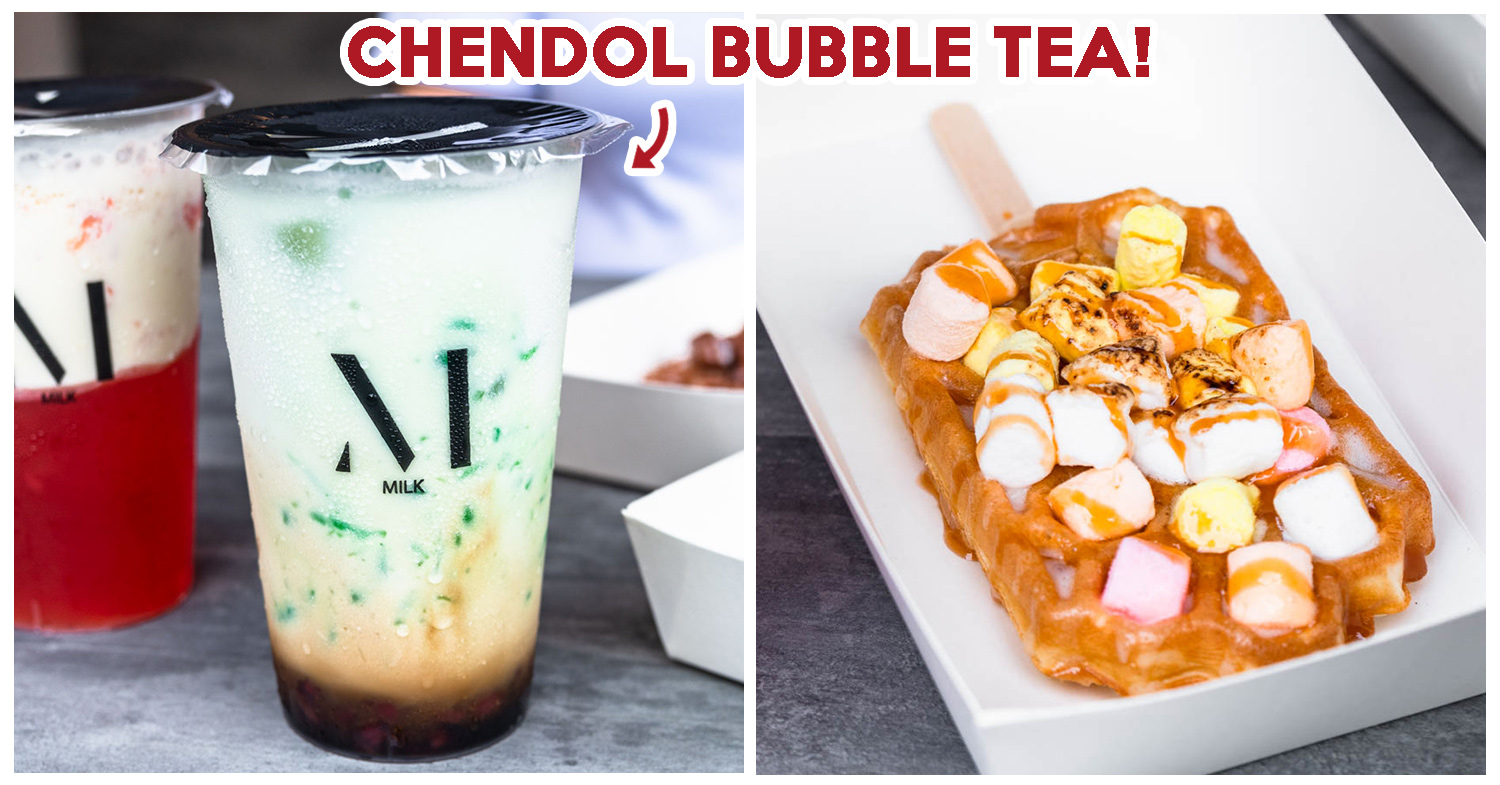 MILK in Bugis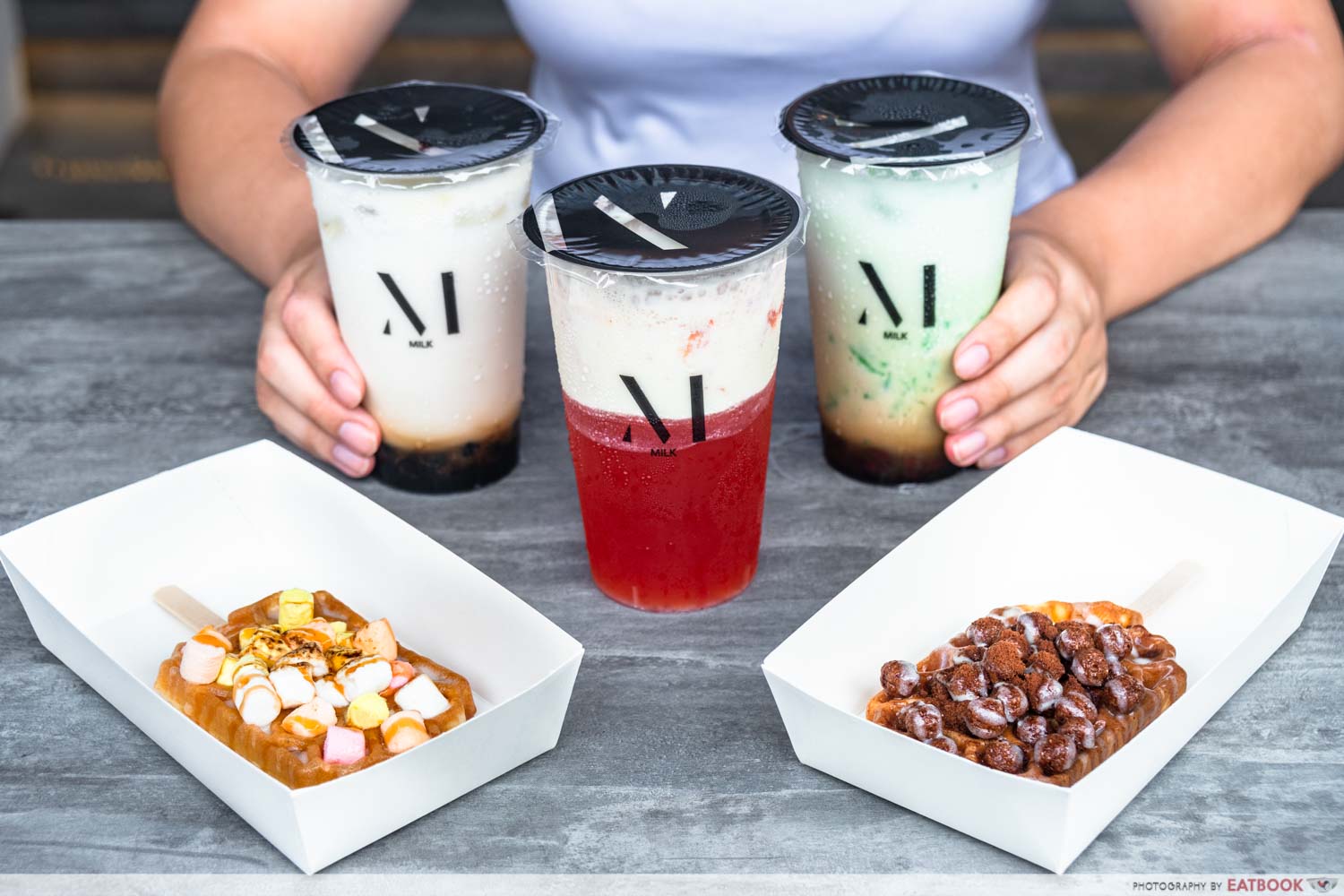 Bubble tea is a trend that never seems to die out amongst Singaporeans, with numerous chains peppered across the island. Halal bubble tea, on the other hand, is a rarity. MILK breaks into the scene as the first Muslim-owned BBT cafe in Singapore, owned by a young fiance-fiancee duo, Umeii and Kira.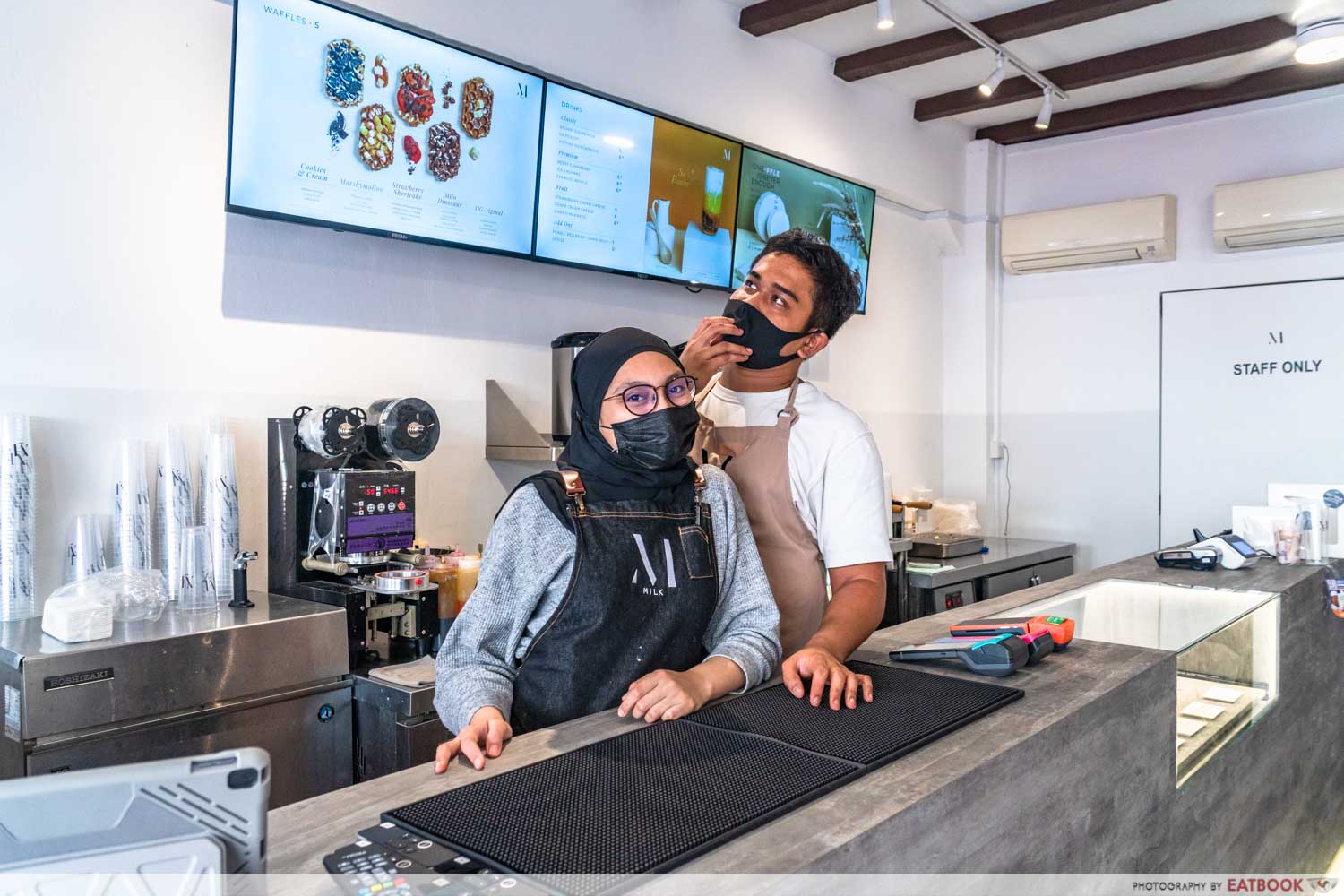 MILK started out as an online store during the circuit breaker, inspired by the BBT craze when all bubble tea stores had to close temporarily. The success of their online venture pushed them to open a physical store, providing Muslim-friendly BBT to the masses.
Guilt Review: IG Cookie Bakers Open Arab Street Store, With Flavours Like Matcha Yuzu And Red Velvet
Food at MILK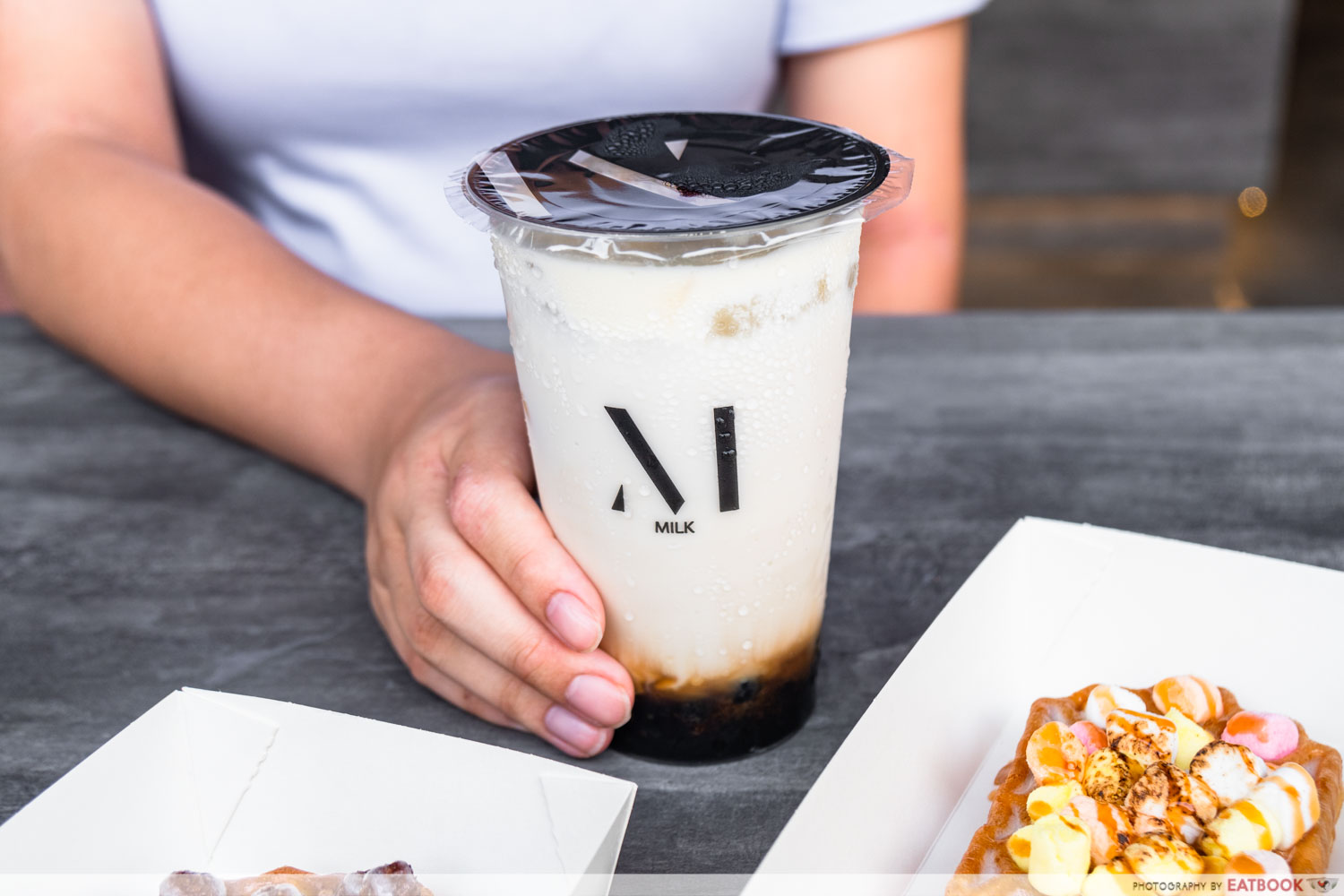 Their bubble tea menu sees three series: Classic, Premium, and Fruit. As its name suggests, the Classic Series offers mainstay drinks at MILK, out of which we chose the Brown Sugar Milk Brulee ($6). This is made with milk, cream, and brown sugar pearls, then torched to achieve a brûléed finish.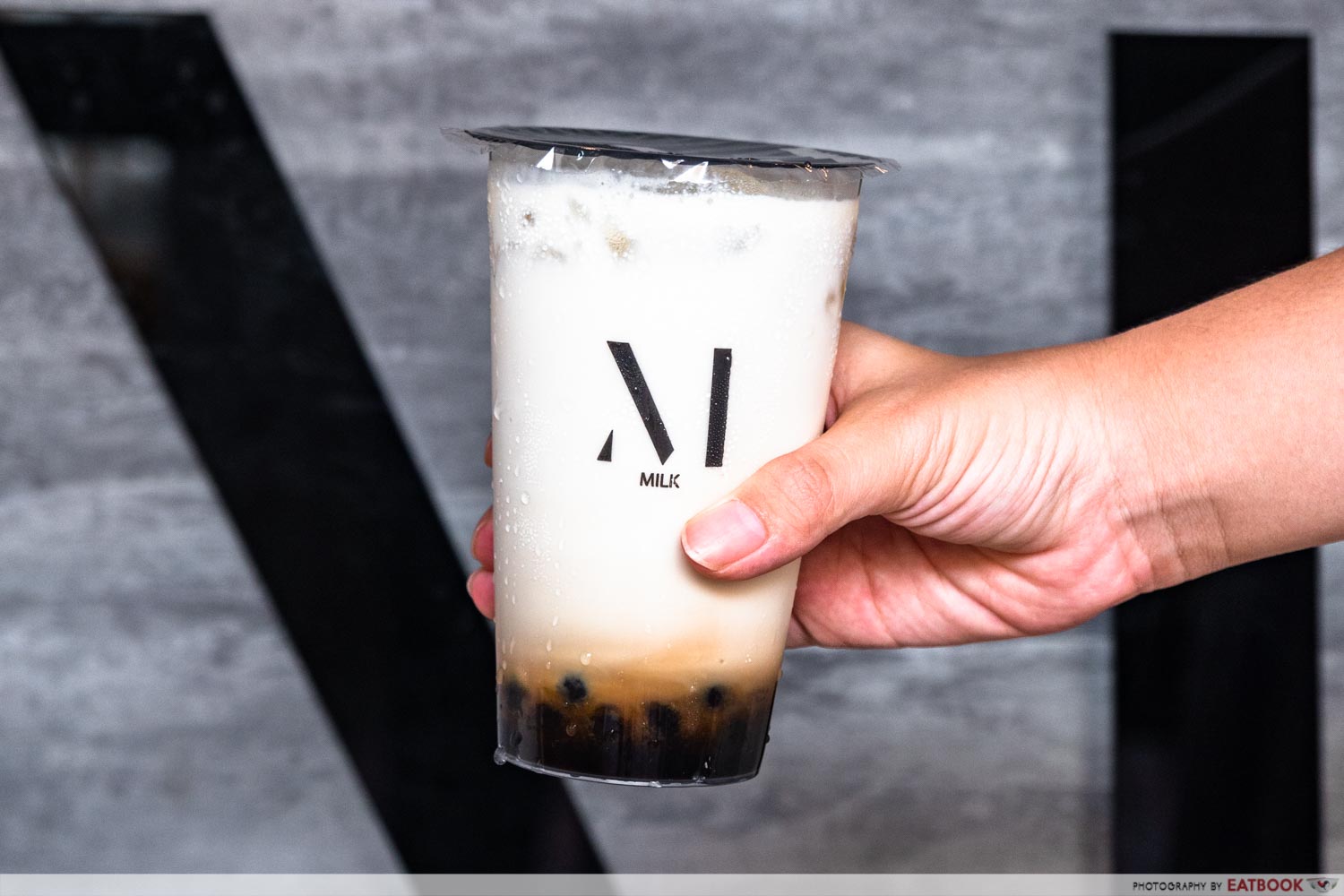 In recent years, I don't crave brown sugar drinks as much as I used to, as my sweet tooth has waned with age. However, MILK's rendition wasn't overly sweet, which I found myself enjoying. This cup of bubble tea highlighted a caramelly aroma from the brown sugar, with delightfully chewy pearls to boot.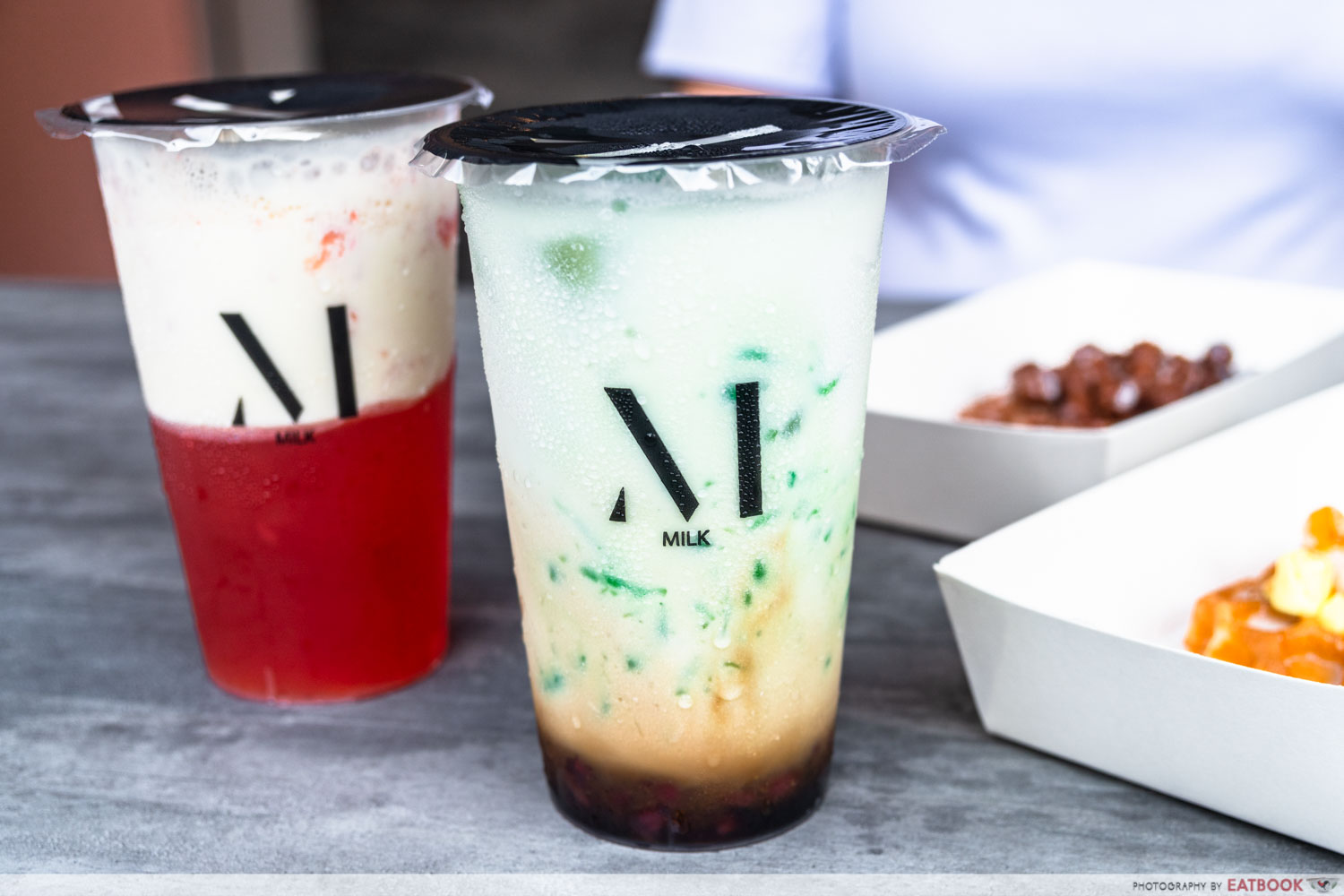 We moved on to the Premium Series, which sees an upgrade on your usual BBT with more unique flavours, including localised ones. The Chendol Royale ($6.80) was our pick, made with green chendol jellies, red bean, brown sugar, and coconut milk—the store's take on our local favourite chendol dessert.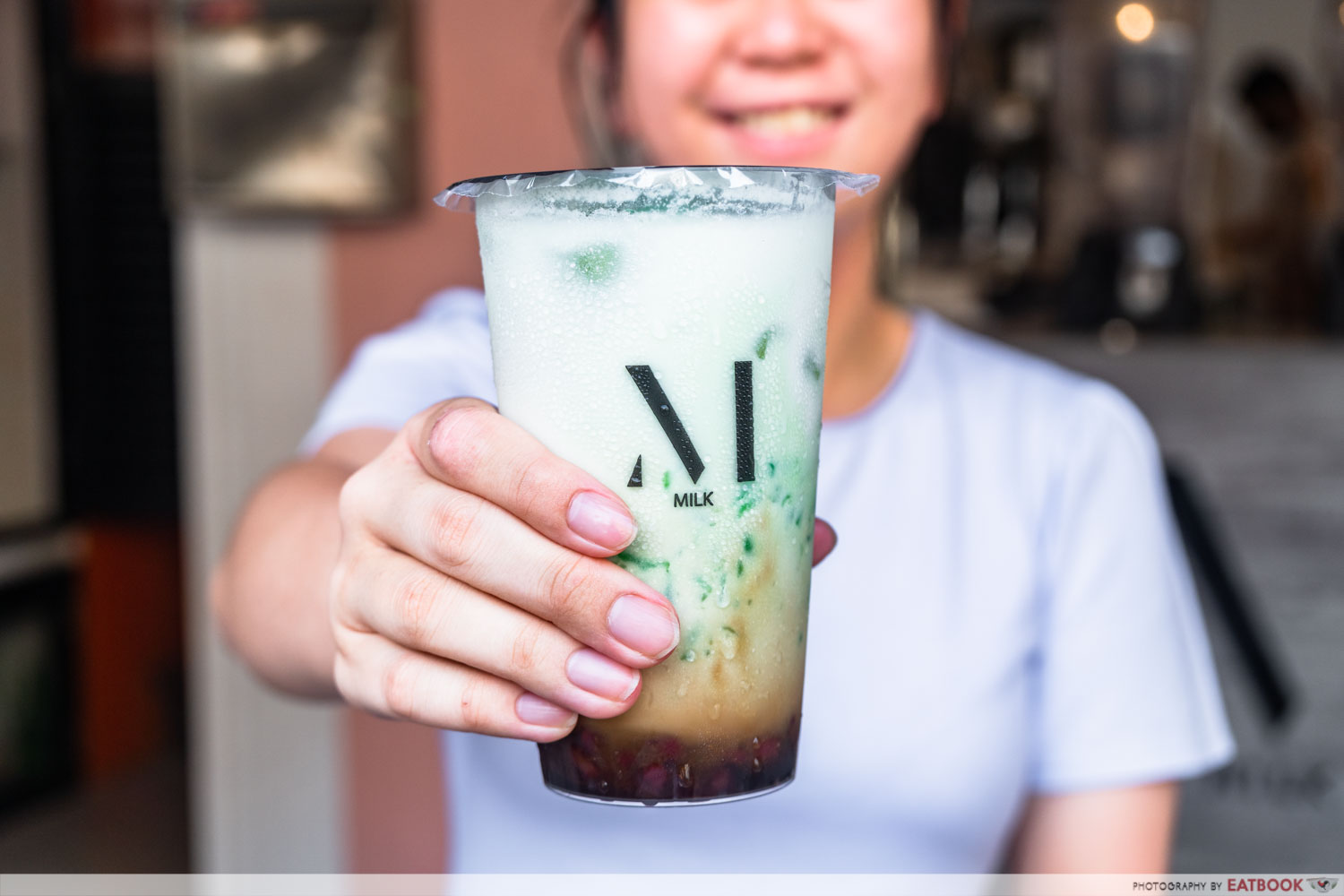 The chewy jellies and mushy red beans created a party of textures in my mouth. The latter also brought an earthiness to the drink, which was much needed to cut through the sweetness of brown sugar. Overall, it replicated the chendol dessert rather successfully, though it was a touch too sweet for my liking.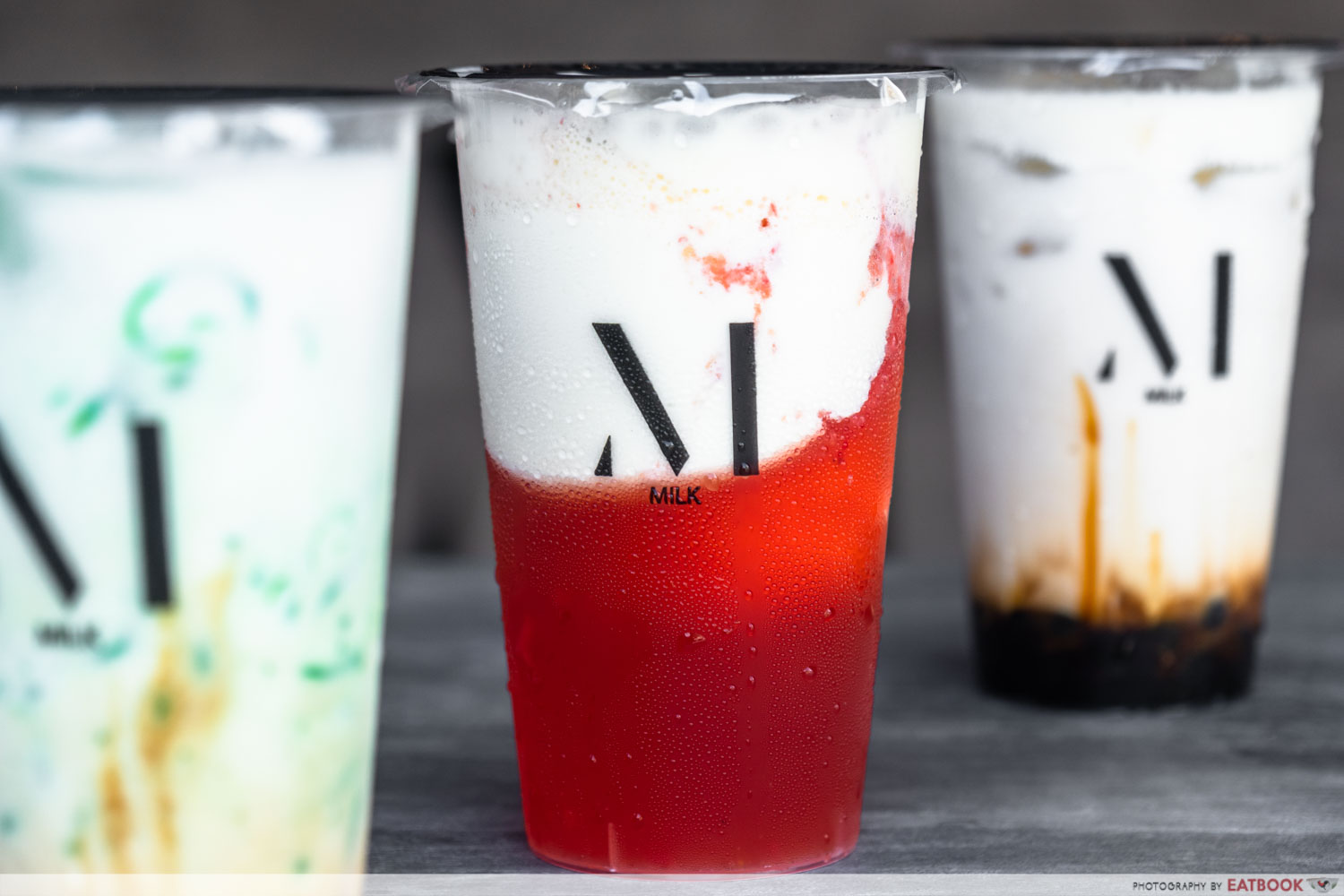 From the Fruit Series, we went with the Strawberry Cream Cheese ($6), a concoction of green tea, fresh strawberries, and strawberry puree, finished with a dollop of mascarpone cheese.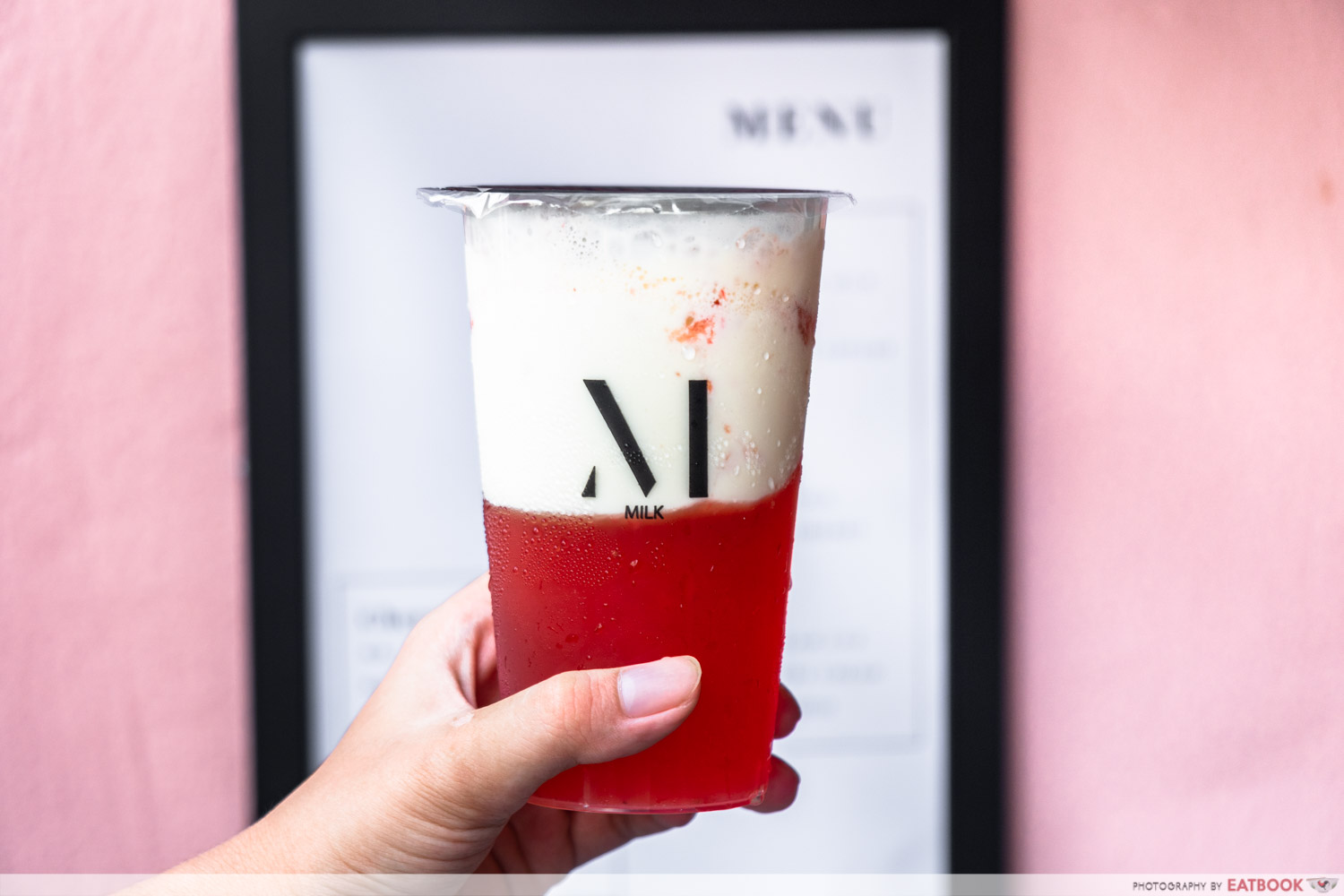 This drink felt especially refreshing in the afternoon heat, though I wish there was more sourness from the strawberries to offset its sweetness. Meanwhile, the mascarpone cheese provided a slight savouriness, which complemented the bubble tea.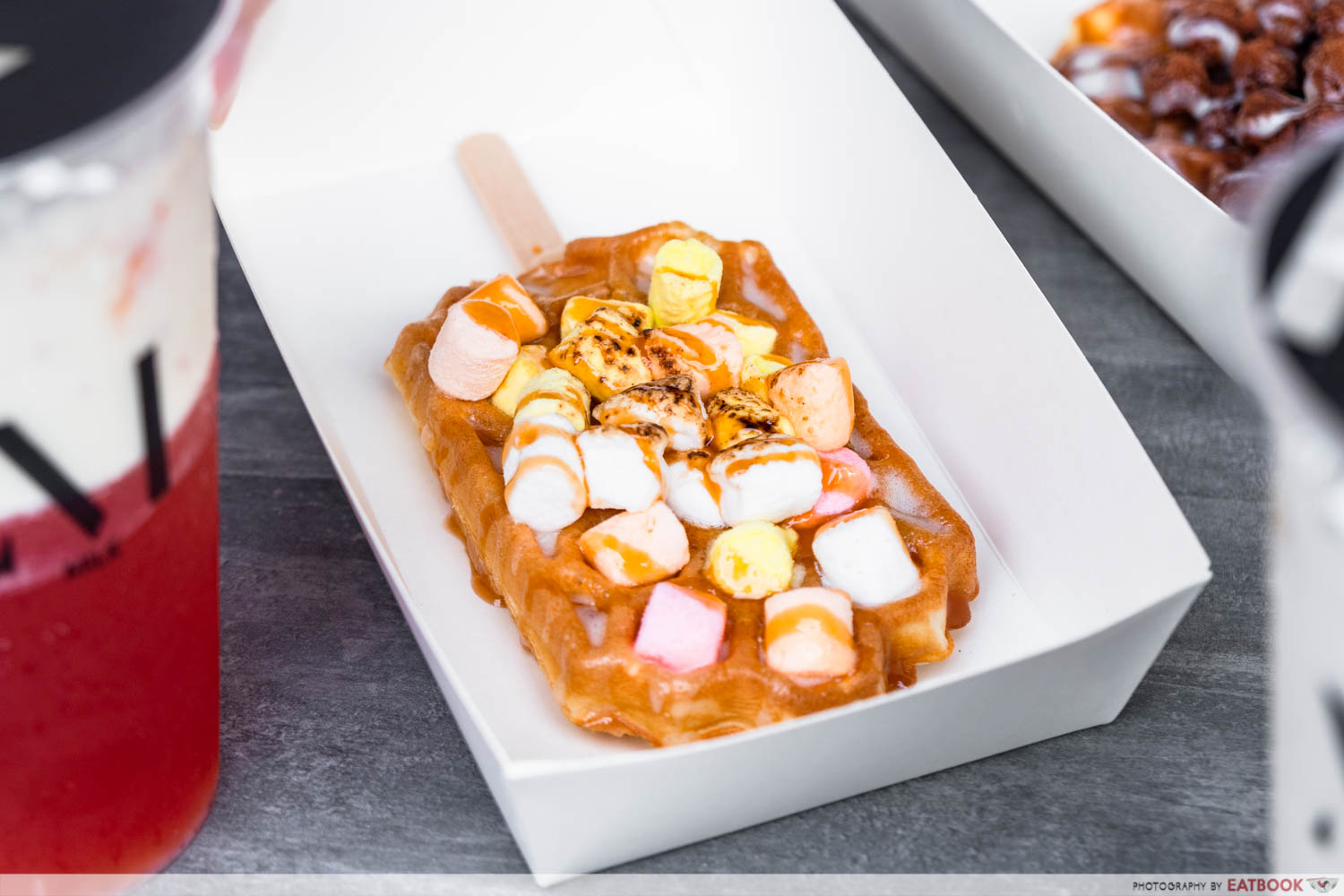 Apart from the drinks, MILK also has a One-ffle ($5) selection, with single waffles on a stick. There are five flavours available, of which we chose the Marshymallow and Milo Dinosaur. The former is dressed with torched marshmallows, cream cheese, and salted caramel sauce.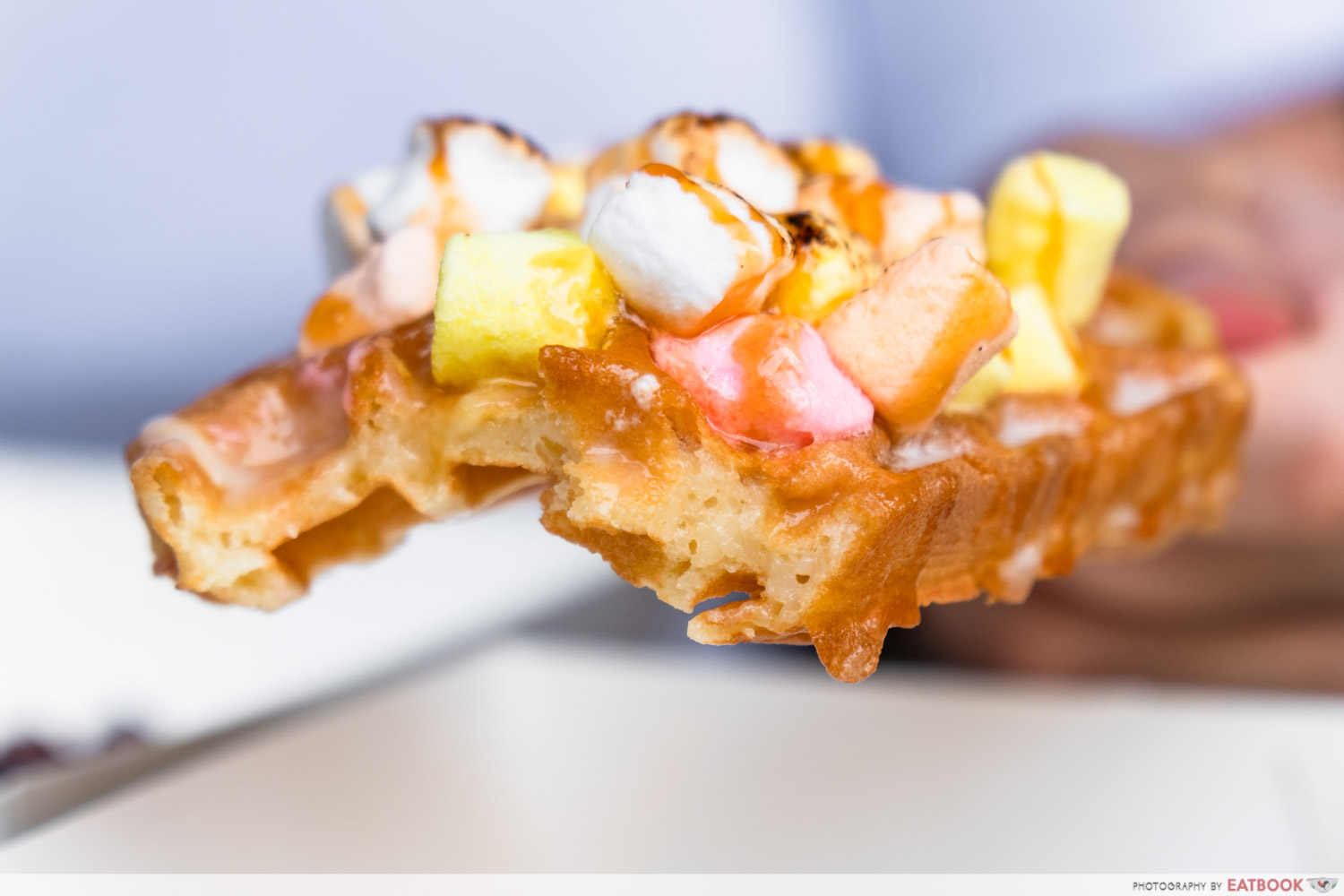 On its own, the waffle was chewy and soft, with a hint of a buttery fragrance. The torched marshmallows made it a sticky affair to eat, and I found it a tad too sweet. However, the slight saltiness of the sauce did help to alleviate the sweetness.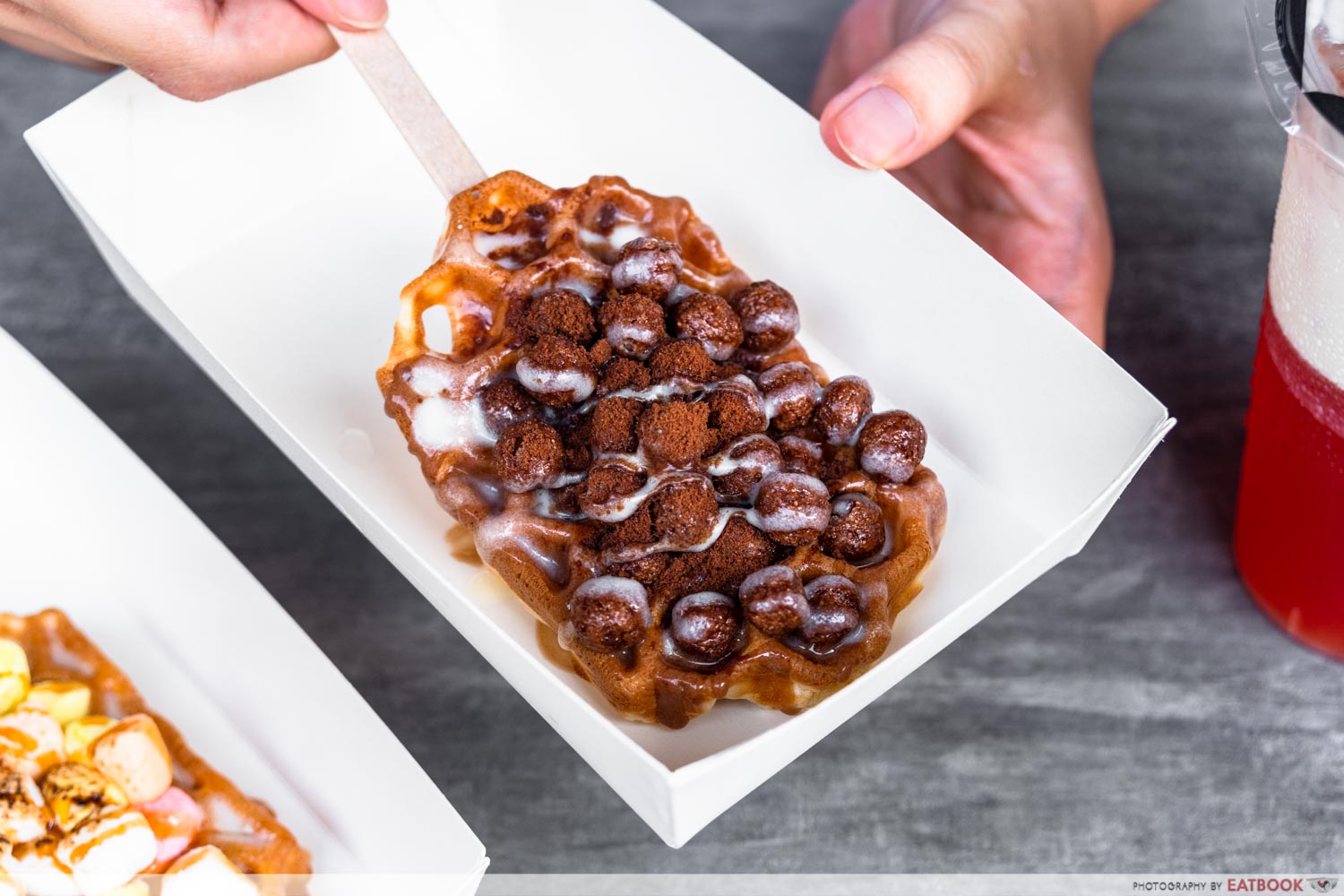 As for the Milo Dinosaur waffle, this came topped with Milo cereal balls and Milo dust, then drizzled with chocolate cream cheese.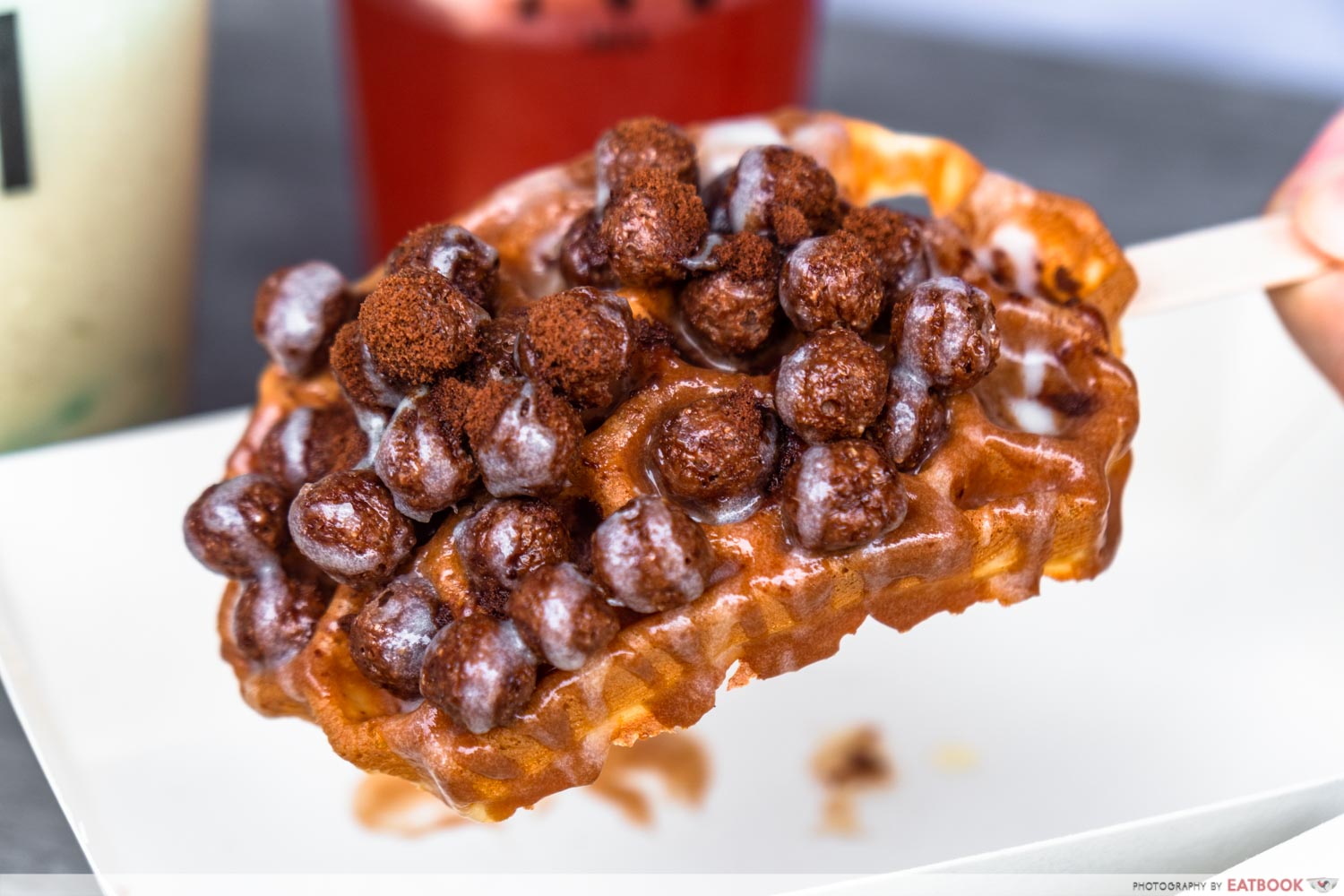 I enjoyed the maltiness of the chocolate cream cheese, which was reminiscent of actual Milo. However, the Milo balls turned soggy quickly from soaking up the cheese, thus taking away the crunch factor. Once again, this dessert felt too sweet for me. I would definitely recommend just having the waffle on its own, as the OG-riginal flavour, if like me you're not big on sugary treats.
Ambience at MILK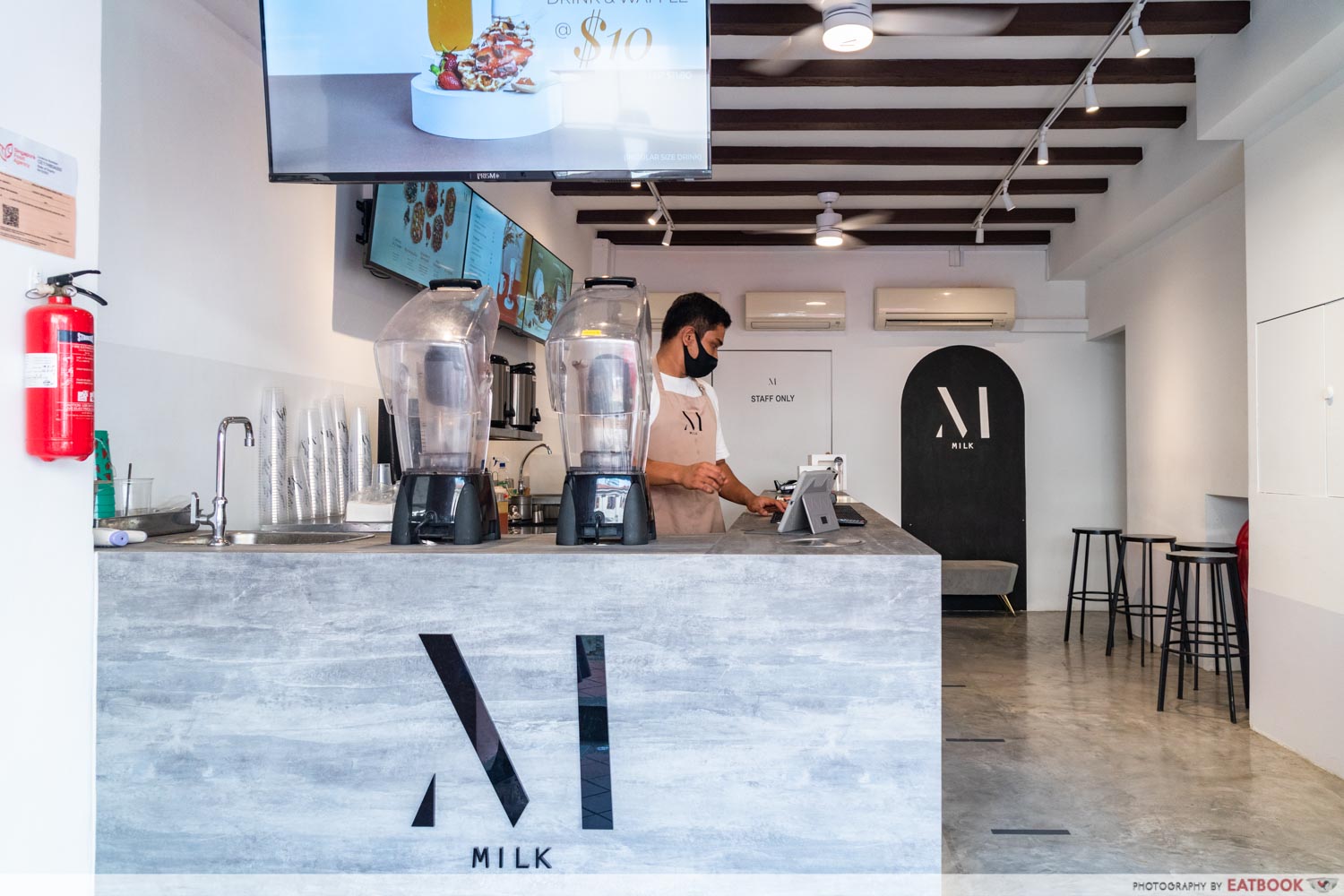 The dine-in space at MILK is rather small, decked with a few chairs, and a single table outdoors. This is understandable, as bubble tea is meant to be a takeaway drink. I enjoyed their industrial-chic interiors, contrasted by their sweet pink storefront. Location-wise, this cafe is also rather convenient, accessible via a seven-minute walk from Bugis MRT Station.
13 Bugis Cafes For Cotton Candy Coffee, Mochi Croissants And Souffle Pancakes
The verdict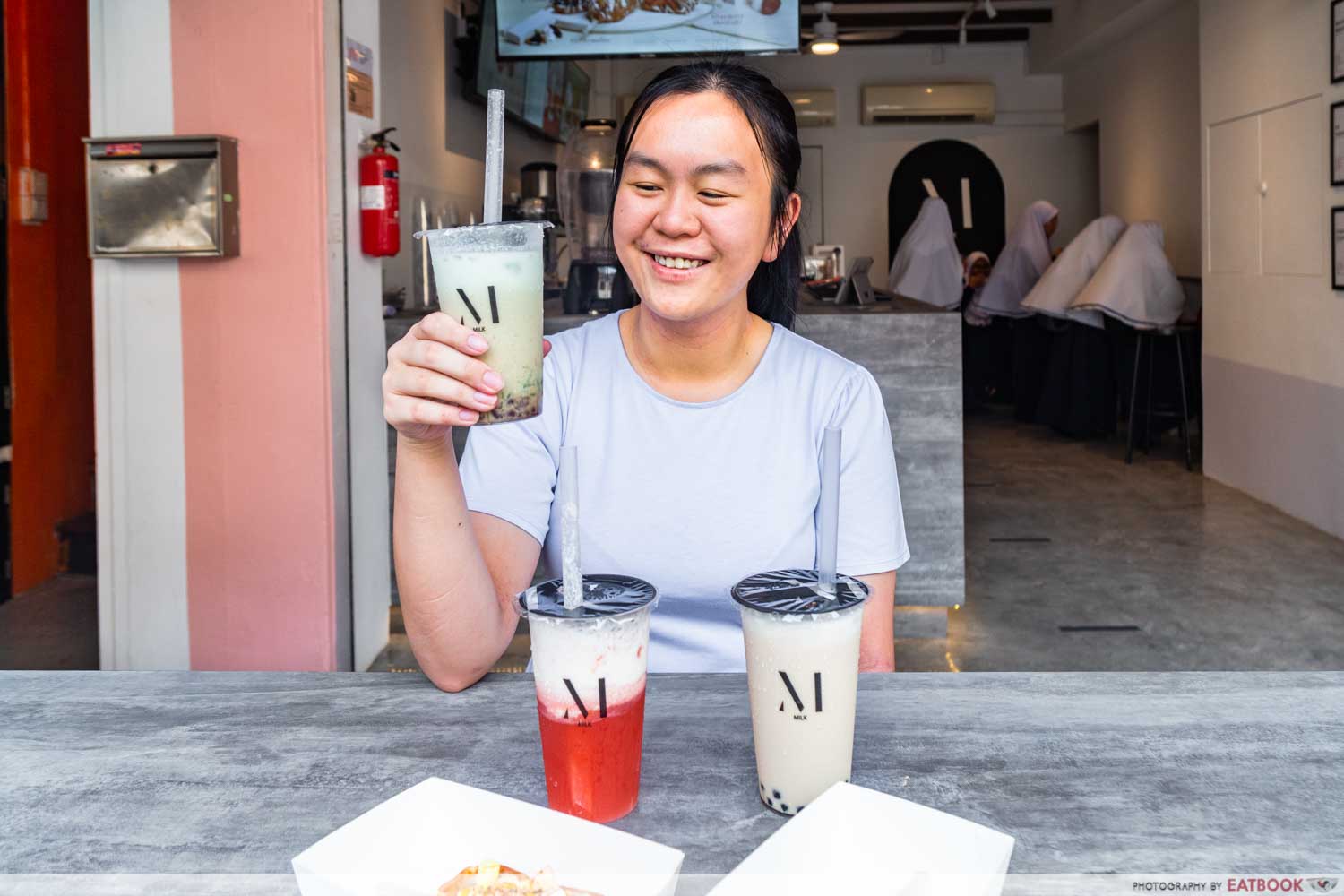 While prices here lean towards the steeper end, I felt that the drinks at MILK are tastefully prepared, with them being Muslim-friendly as a big plus. They could afford to dial down the sweetness across the board, but the flavours are unique enough to pit them against other BBT stores. With that, do head down if you're in the mood for a cup of bubble tea.
If you're looking for alternatives in the area, check out our Nirvana Dessert Cafe review, for souffle pancakes just next door. There's also our King Of Pao Fan review, for lobster pao fan that's cooked by an ex-hotel chef.
Nirvana Dessert Cafe Review: Affordable Souffle Pancakes And Hong Kong Shaved Ice In Bugis
Address: 27 Arab Street, Singapore 199726
Opening hours: Mon-Thur 12pm to 9pm, Fri-Sun 12pm to 12am
Tel: 8111 0583
Website
MILK is not a halal-certified eatery, but is Muslim-owned.
Photos taken by Chew Yi En.
This is an independent review by Eatbook.sg.
The post MILK Review: First Muslim-owned BBT Cafe With Flavours Such As Chendol And Strawberry Cream Cheese appeared first on EatBook.sg – New Singapore Restaurant and Street Food Ideas & Recommendations.