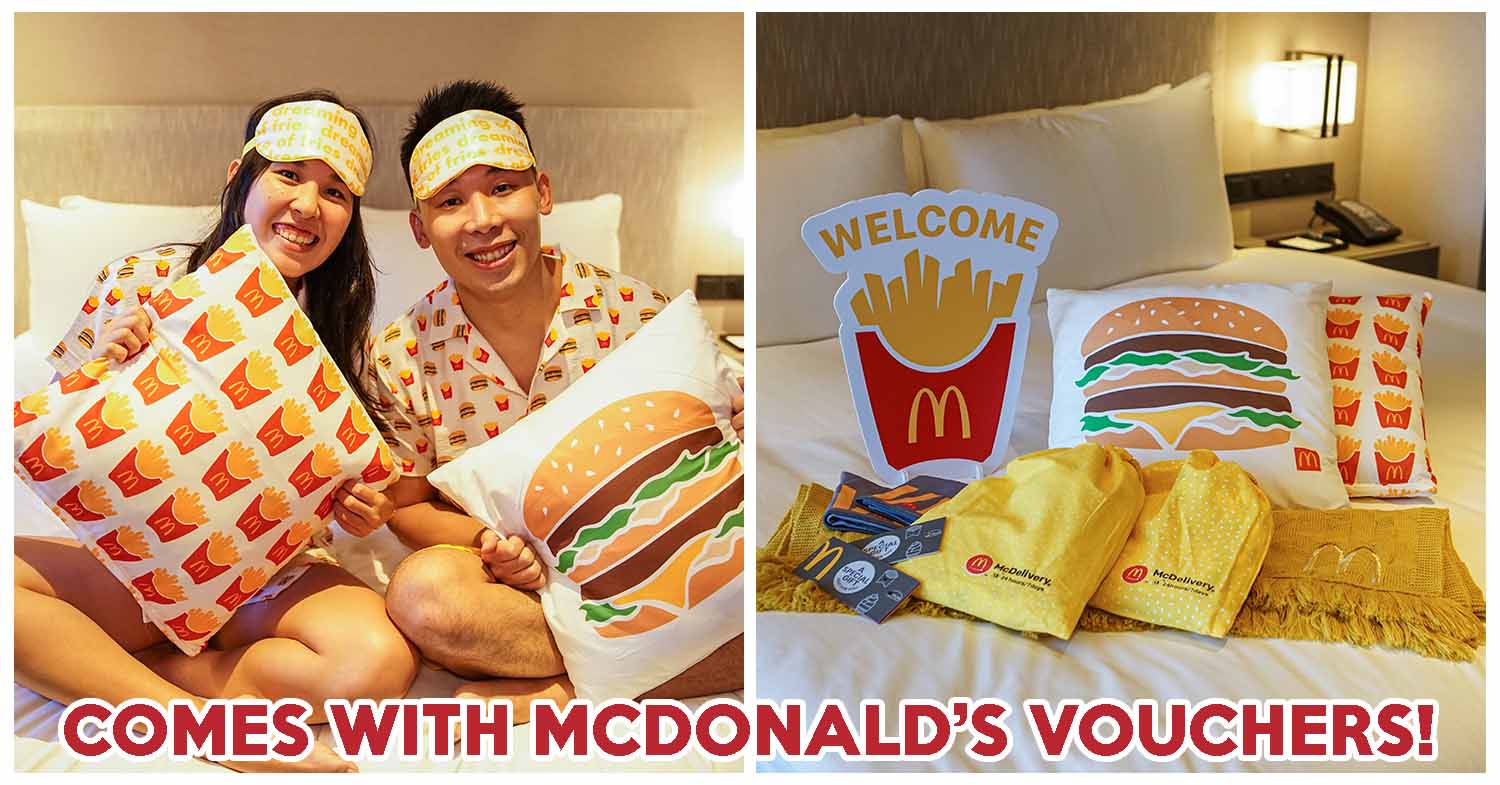 Staycation packages with McDonald's
From 8 April, McDonald's is opening bookings for staycations at Oakwood Premier AMTD Singapore, located at OUE Downtown in Shenton Way. These staycation packages, launched in collaboration with Klook Singapore, are priced from $329 for a one night stay, and will include limited-edition McDonald's merchandise.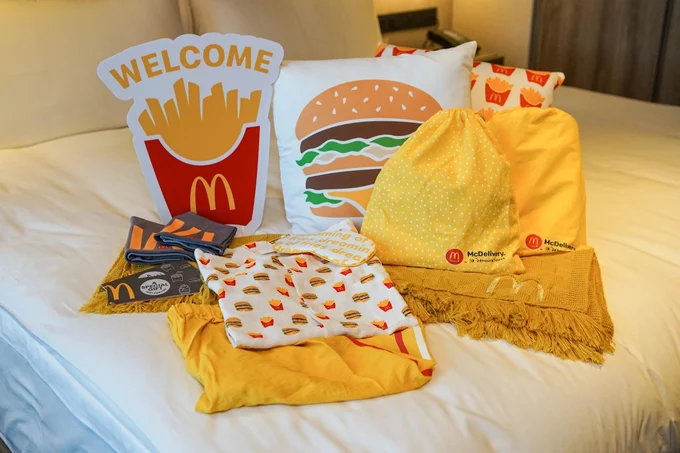 Image credit: Klook Singapore
There are two room options available: the Couple room ($329), or Studio option at the hotel, for two adults, and the Family room ($449) that gets you a Two-Bedroom Deluxe for two adults and two children aged below 17.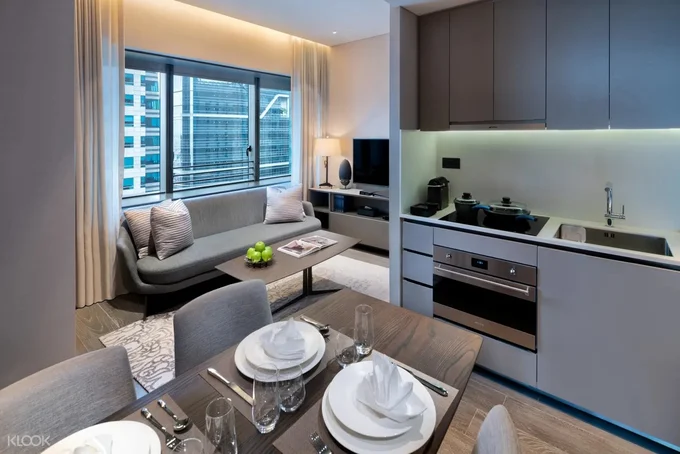 Image credit: Klook Singapore
For ease of price comparison, a Studio room is typically priced in the range of $250 for a single night, while rack rates for a Two-Bedroom Deluxe range from $470 to $580.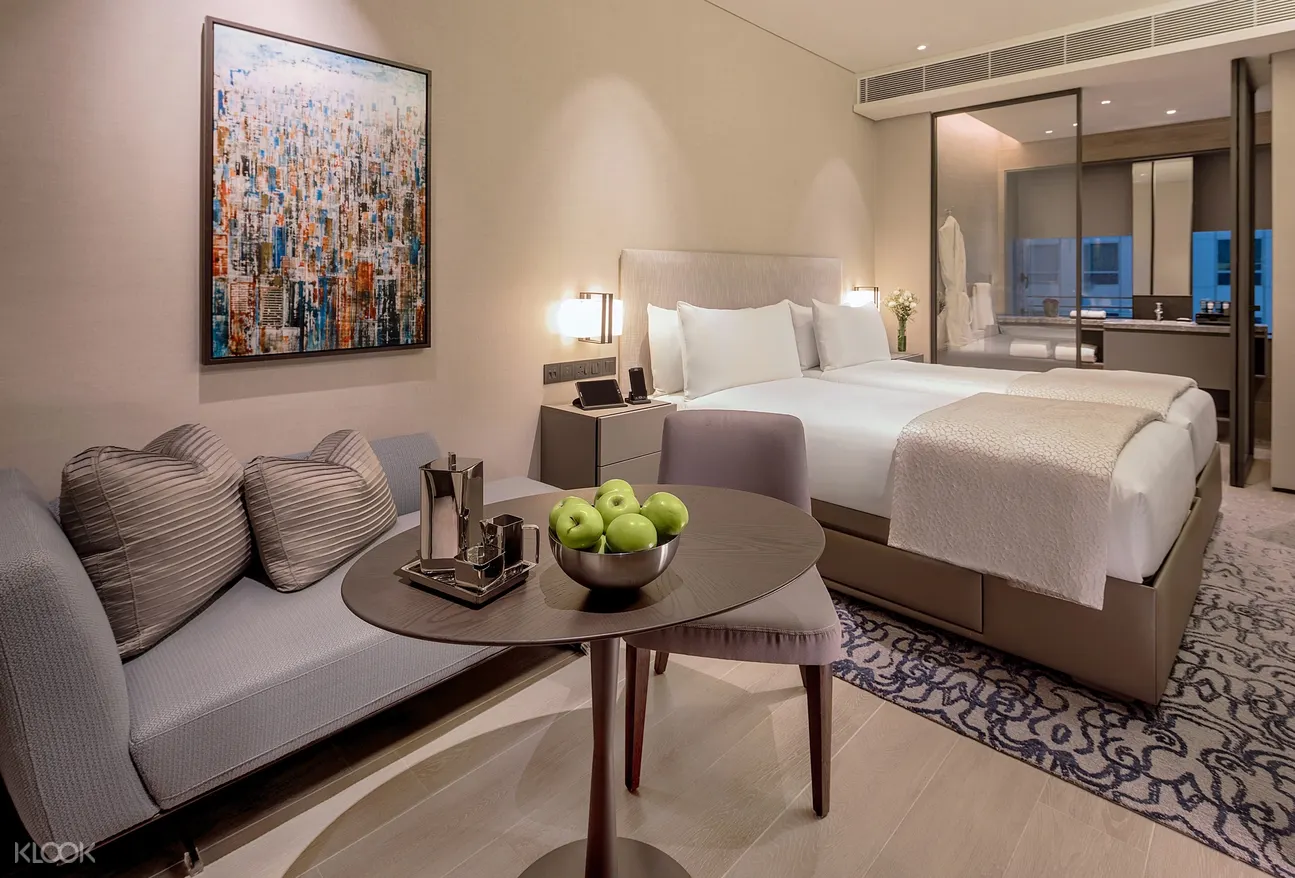 Image credit: Klook Singapore
It's good news for families, because these staycations are valid from May to June this year, so it'll be a great way to spend a night with your McDonald's-loving kids this June holidays!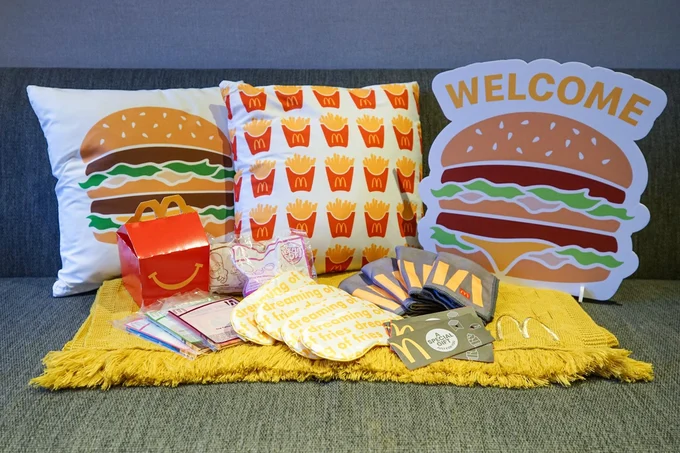 Image credit: Klook Singapore
What you'll be getting as part of this staycation package is a set of McDonald's merchandise, as well as $20 McDonald's dining vouchers for couples, and $40 vouchers for families. They've also included the massively popular set of McD's loungewear that broke the internet when they were released in 2019 in the Couple room. There will also be McDonald's-themed cushions, bathroom hand towels, sleeping masks, and throws as well.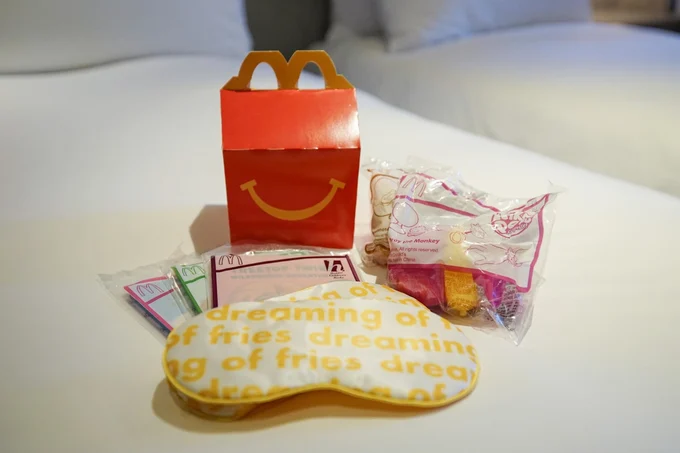 Image credit: Klook Singapore
Kids will also get Happy Meal toys, and books from the Happy Meal readers initiative, so parents can rest assured that their little ones will be kept occupied during their stay!
Booking for these rooms starts from 8 April, and the booking links will only be available for McDonald's email newsletter subscribers. If you aren't already a member, you can sign up here.
These rooms are available in limited quantities, during selected booking periods. These booking periods are: 8 to 11 April, 16 to 18 April, and 23 to 25 April.
This staycation collaboration with Oakwood Premier is just the latest of McDonald's launches this year, following the hotly popular rerun of McGriddles, that we've just bid goodbye to, and the return of the McMuffin Stack.
McDonald's McMuffin Stack Is Back, With 1-For-1 Deal From 29 March
For more fast food news, try KFC's Zingeritto, that sees their Original recipe chicken wrapped in a burrito with mac n' cheese!
The post McDonald's Launches Staycation Packages With Limited Edition Merchandise appeared first on EatBook.sg – New Singapore Restaurant and Street Food Ideas & Recommendations.