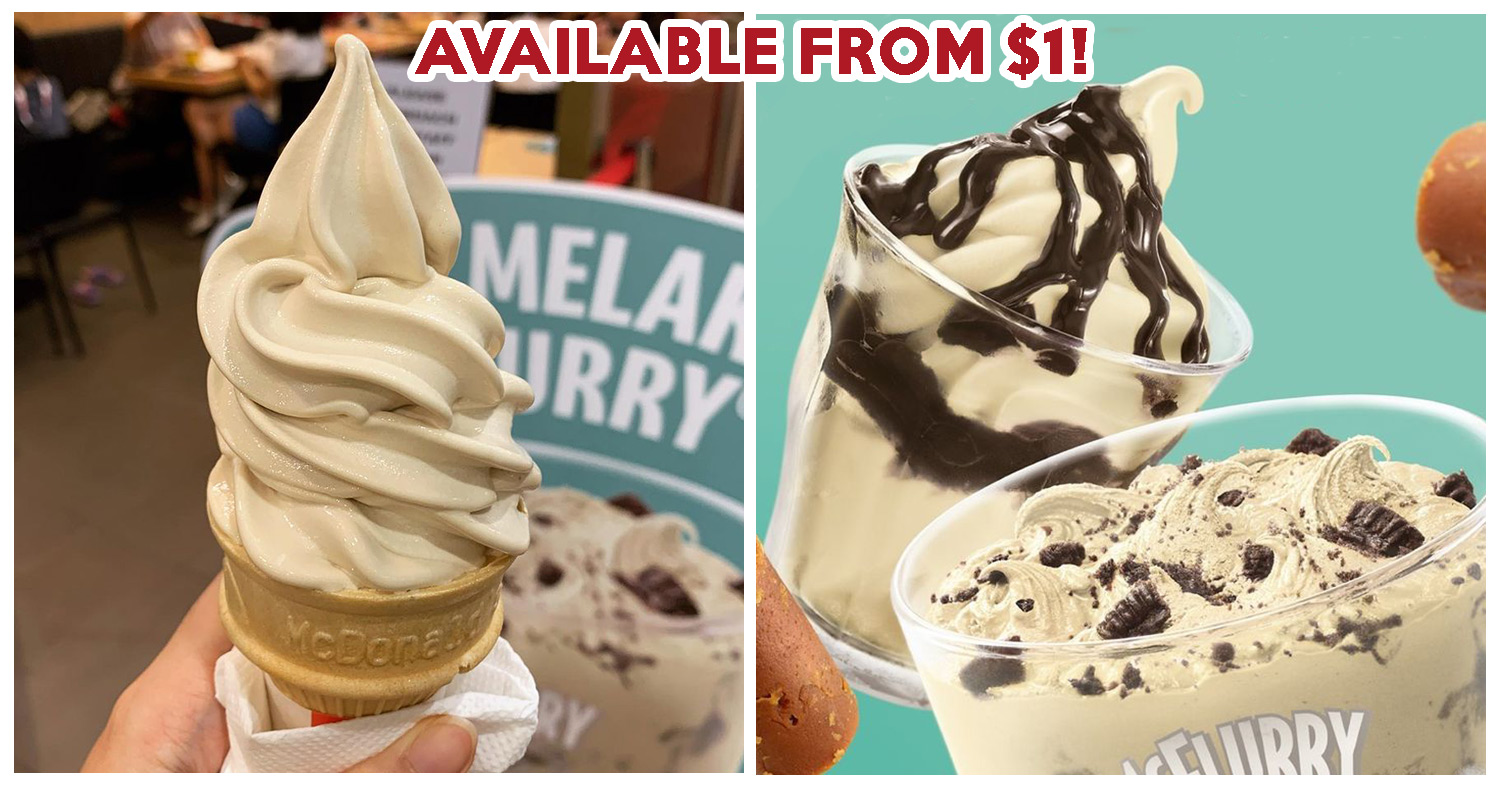 McDonald's gula melaka ice cream
McDonald's has been on a roll lately, with the return of the popular McMuffin Stack, and launch of their staycation packages, which include limited-edition merchandise. Now, McDonald's has introduced a new range of gula melaka desserts, including sundae, McFlurry, and their quintessential soft-serve ice cream cone. These will be available for a limited time only, across all McDonald's outlets with dessert kiosks.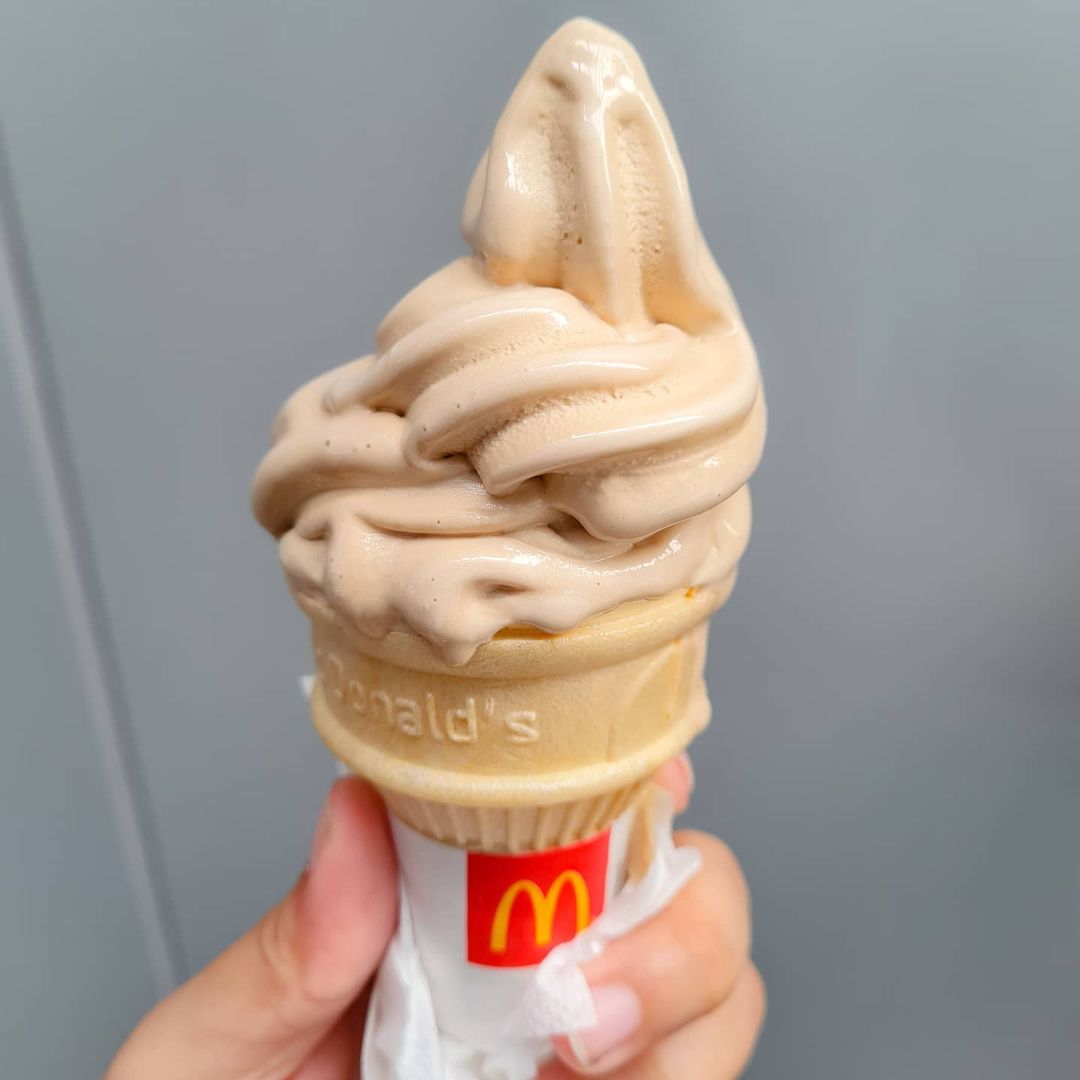 Image credit: @sg.moguu
For those uninitiated to gula melaka, it's a type of palm sugar, typically seen in desserts such as ondeh ondeh. The gula melaka ice cream cone at McDonald's rings in the till at just $1, laced with a coconutty fragrance. If you're a loyal fan to the fast-food chain's signature vanilla cone, you can get a Twist Cone ($1) filled with both vanilla, and gula melaka ice cream.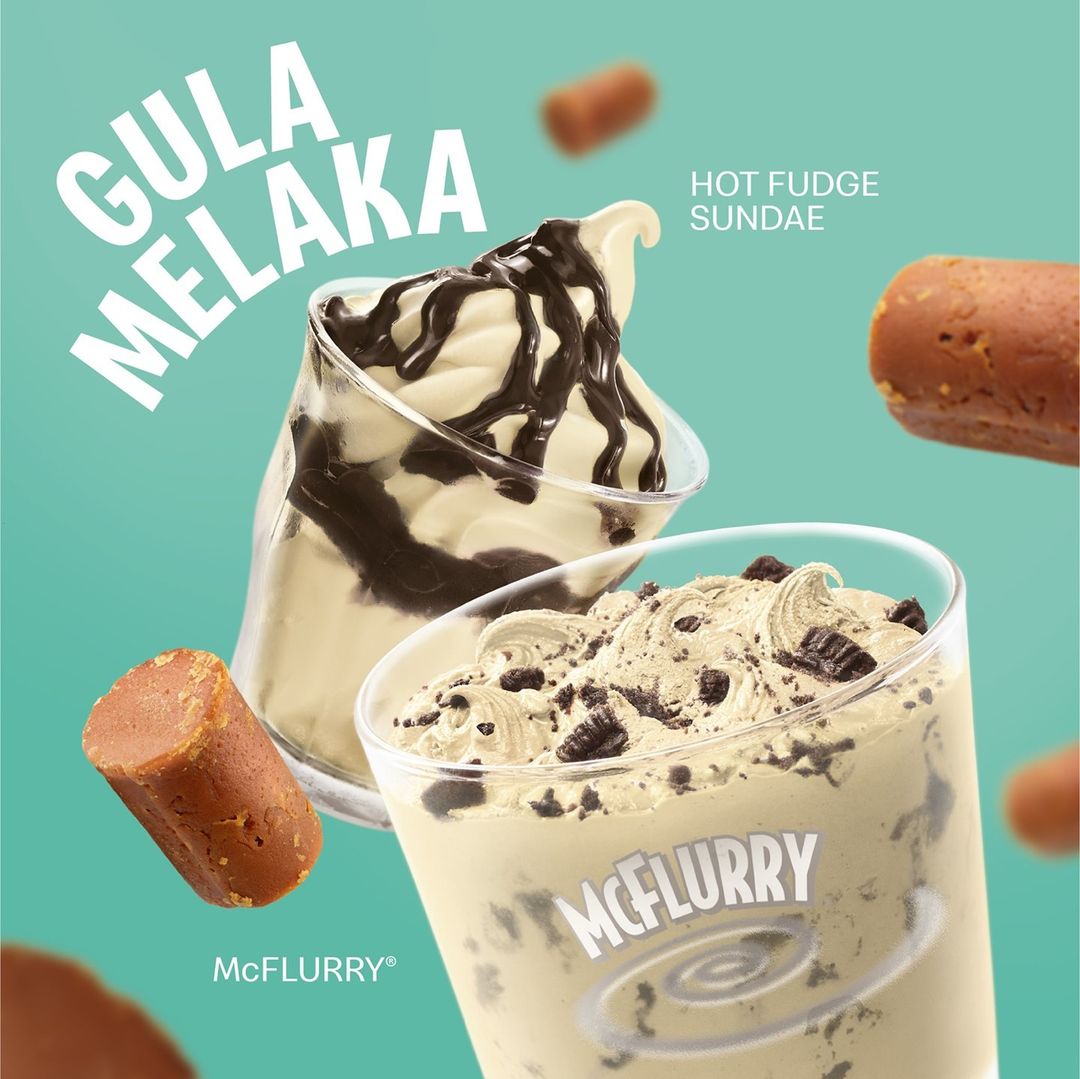 Image credit: @mcdsg
There's also the Gula Melaka Hot Fudge Sundae ($2), slathered generously with warm chocolate sauce. Otherwise, go all out with the Gula Melaka McFlurry ($3), peppered with crushed Oreo bits.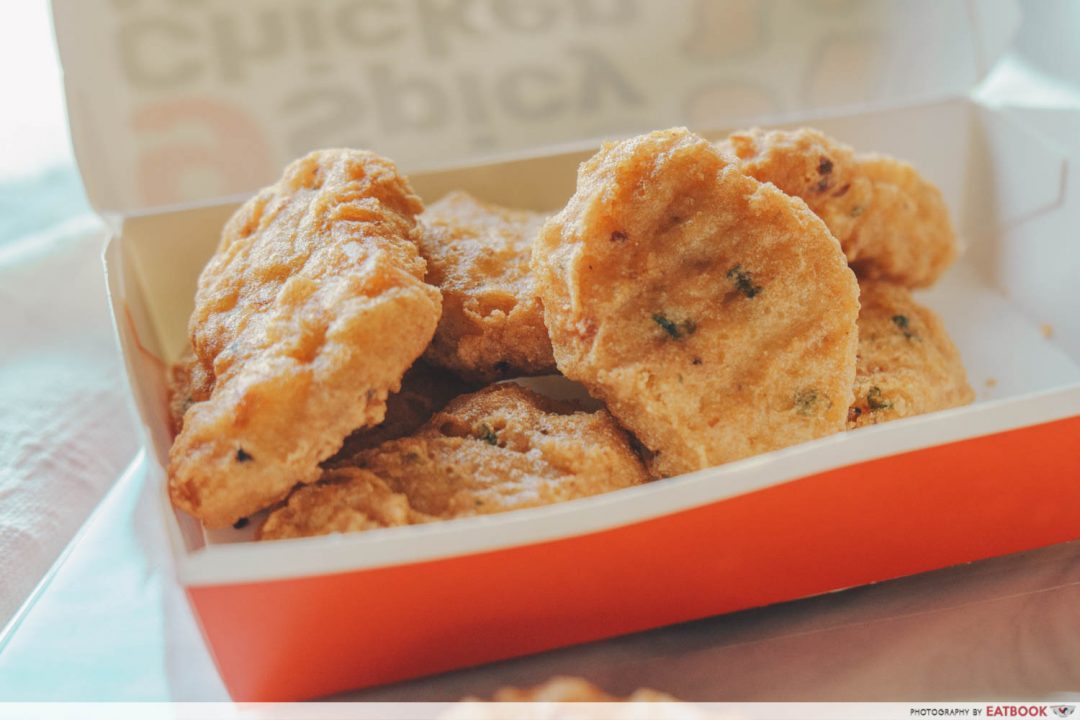 McDonald's has also recently announced that the Spicy Chicken McNuggets (from $5.05) will be taken off the menu from 12 April. Though there is no end date specified, hurry down to snap these fiery morsels of delight before they are gone. While you're here, be sure to get your hands on the Chocolate Pie ($1.50) and Potato Wedges ($4.20), as they won't be available for long as well.
Apart from McDonald's, Singapore's fast-food scene has been really vibrant of late. There's Popeyes' new spicy XL crispy chicken cutlet, available for a limited time only. Burger King has also launched a brand new chocolate Whopper, as well as nuggets with a chocolate dip. Whether this savoury-sweet combination works, we'll leave that up to you to decide.
Popeyes Launches Spicy XL Crispy Chicken Cutlet For Limited Time Only
Featured images adapted from @thefoodieanonymous and @mcdsg.
The post McDonald's Has New Gula Melaka Ice Cream Cone, Sundae And McFlurry appeared first on EatBook.sg – New Singapore Restaurant and Street Food Ideas & Recommendations.