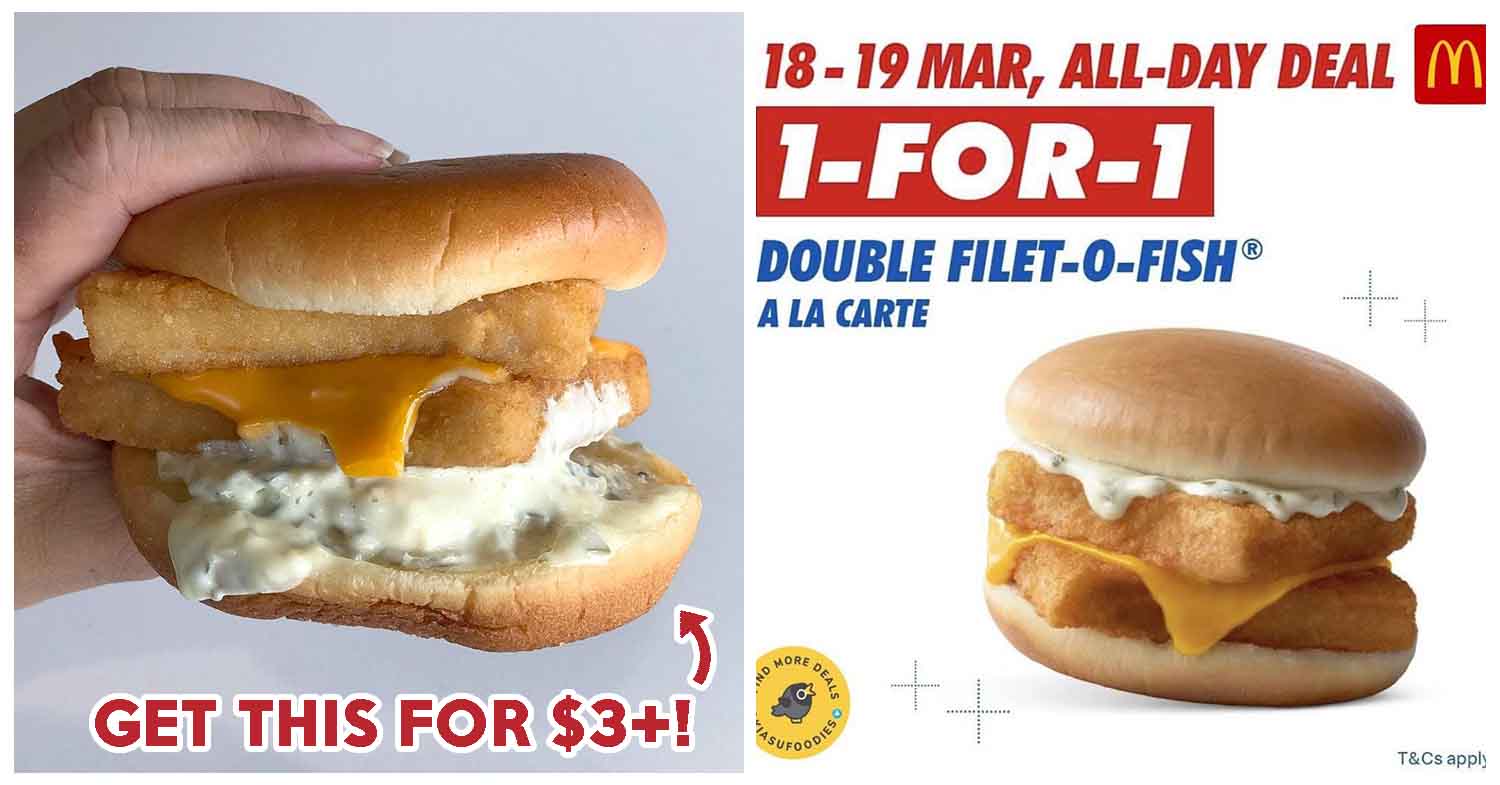 1-for-1 Double Filet-O-Fish at McDonald's
For two days only, McDonald's is offering their Double Filet-O-Fish at a 1-for-1 deal! This promotion runs all day from 18 to19 March, that is to say tomorrow, and Friday, this week. If you've grumbled about how prices of your favourite McDonald's meals have seen hikes over the years, this deal effectively cuts the price of the evergreen fish burger by half.

Image credit: McDonald's Singapore
Usually priced at $6.45 a la carte, the Double Filet-O-Fish is the latest of McDonald's 1-for-1 deals, available if you present the deal through their app in-stores. With this deal, that works out to be just over $3 for a double-patty burger!
KFC's New Mac 'N Cheese Zingerito Features Spicy Fried Chicken And Creamy Mac 'N Cheese In A Burrito
There's something about the soft, fluffy steamed burger bun that McDonald's only pairs with the Filet-O-Fish. Matched with a pair of deep-fried fish fillets, smothered with the recognisable acidity of their tartar sauce, sandwiching that melted slice of cheddar─it's addictive, as only McDonald's can be.
Do note that this deal is only redeemable once per transaction. You'll also need to log in to the McDonald's app, activate the deal, and redeem it at the counter or ordering kiosk, to enjoy the promotion. The deal is only valid for a couple of minutes after activation, so don't click activate till it's almost your turn at the counter!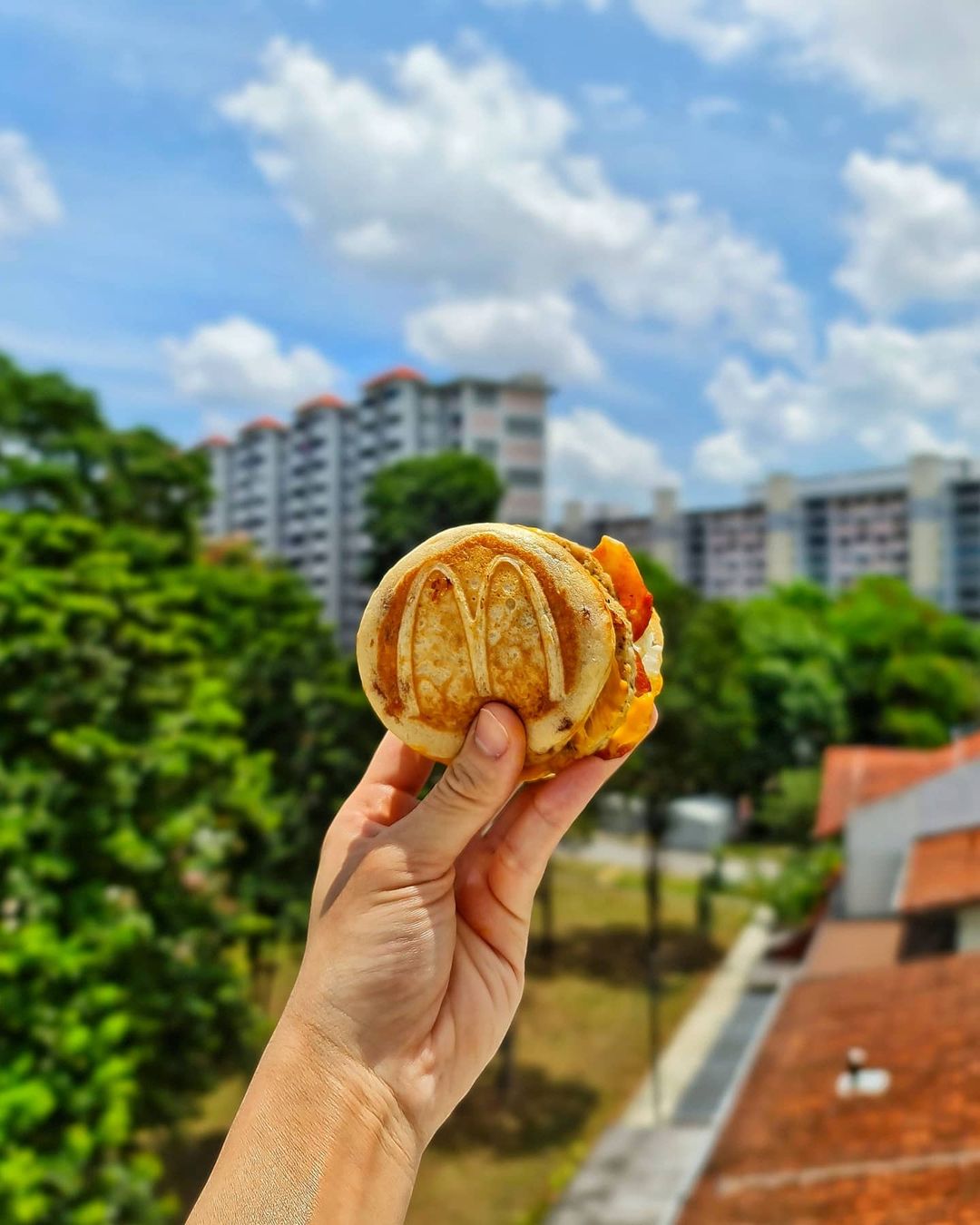 Image credit: @foodmakescalhappy
Of course, if the Double Filet-O-Fish is too basic for you, McDonald's has also recently brought back the McGriddles burger that changed McDonald's breakfast game for many Singaporeans. It's now available all day, every day, so you can have your McGriddles whenever you want it. There's no word when we bid it farewell again, so have it while you can.
In other fast-food news, KFC has just launched their newest menu item─the Zingerito─which sees a KFC Zinger fillet and mac n' cheese wrapped in a burrito. Otherwise, consider heading to CARNE at Amoy Street for burgers by the chef behind the world's best restaurant.
CARNE Review: Burger Bar By Chef Behind World's Best Restaurant Now In Singapore
Feature image adapted from @ipitythefood's post.
The post McDonald's Has 1-For-1 Double Filet-O-Fish All Day, From 18-19 March appeared first on EatBook.sg – New Singapore Restaurant and Street Food Ideas & Recommendations.