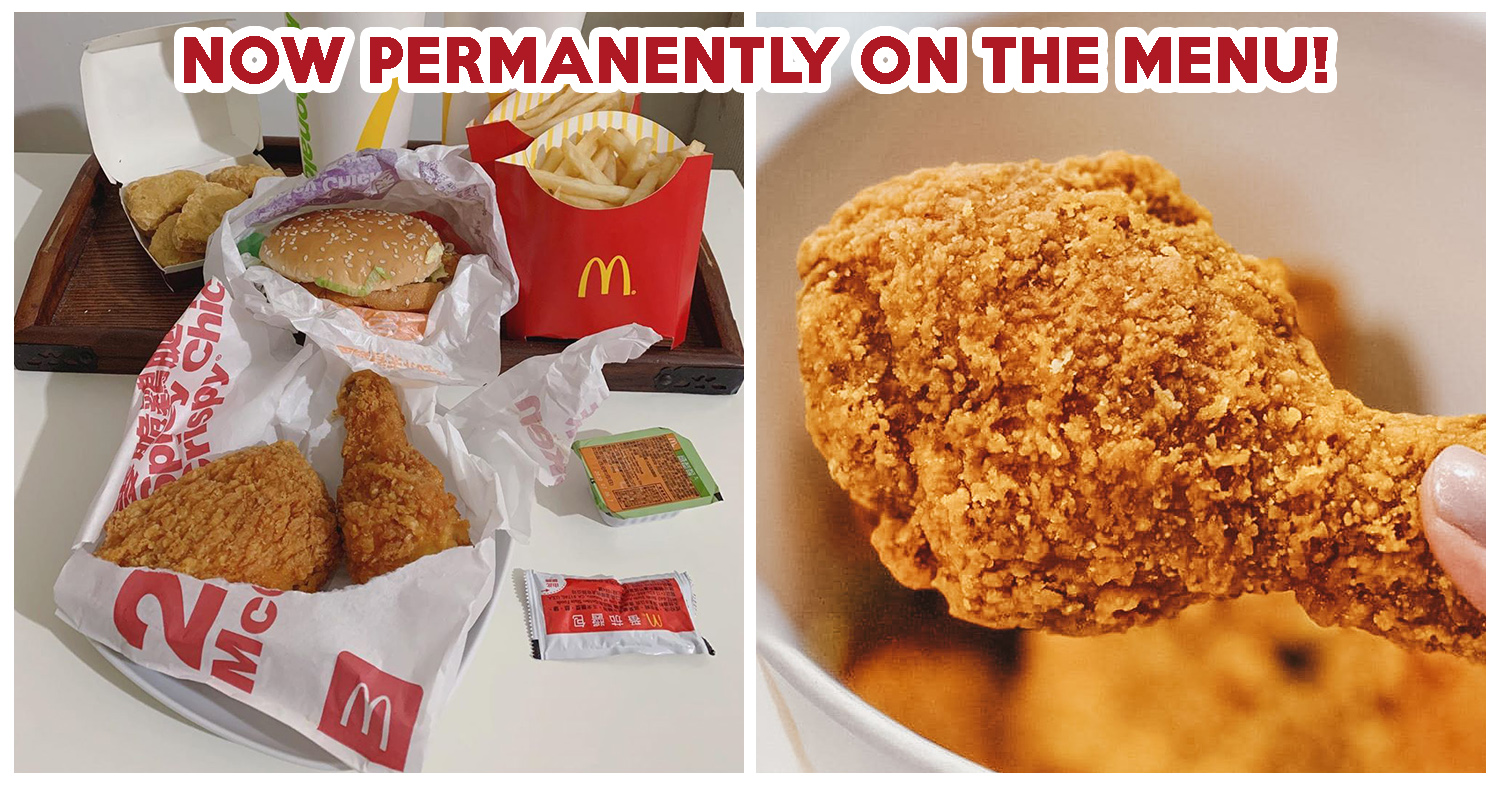 Chicken McCrispy is back at McDonald's
Chicken McCrispy—here's a name you haven't heard in a long, long time. This OG take on the McDonald's McWings were only available between 1998 to 2002, when they disappeared off the chain's menus islandwide, never to be seen again. Until recently.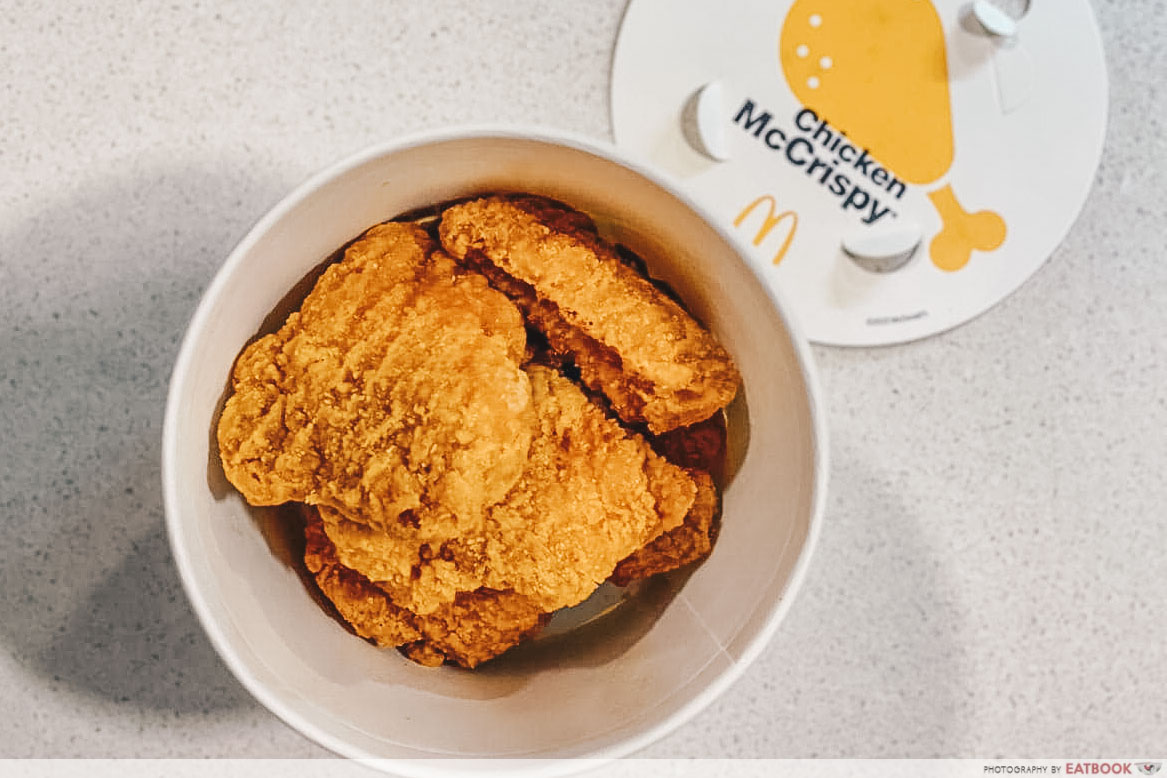 McDonald's Chicken McCrispy made a low-key comeback at select McDonald's outlets. The subsequent frenzy saw Singaporeans hyped up to get their hands on Chicken McCrispy buckets, so much so that they were sold out at some outlets. Now, however, this will no longer be a problem as the Chicken McCrispy will be a permanent part of McDonald's menu from 1 July.
You can get this as an Extra Value Meal, with two Chicken McCrispy wings, a drink, and fries for $8.40. You can also get it ala carte for $6, or in a bucket of six drumsticks and thighs at $18.80. Otherwise, get your hands on the Value Bundle (from $21.50), with six pieces of fried chicken, two medium fries, and two small cokes.
Apart from dine-in, this will also be available via McDelivery, GrabFood, and foodpanda.
For those who don't know, the McDonald's Chicken McCrispy are deep-fried chicken legs, purportedly bigger, juicier, and better than their McWings. When it was launched in 1998, the promotional advertisements featured two cartoon superheroes, Flash Fry and Steam Marinade, who collaborated to create these deep-fried goodies.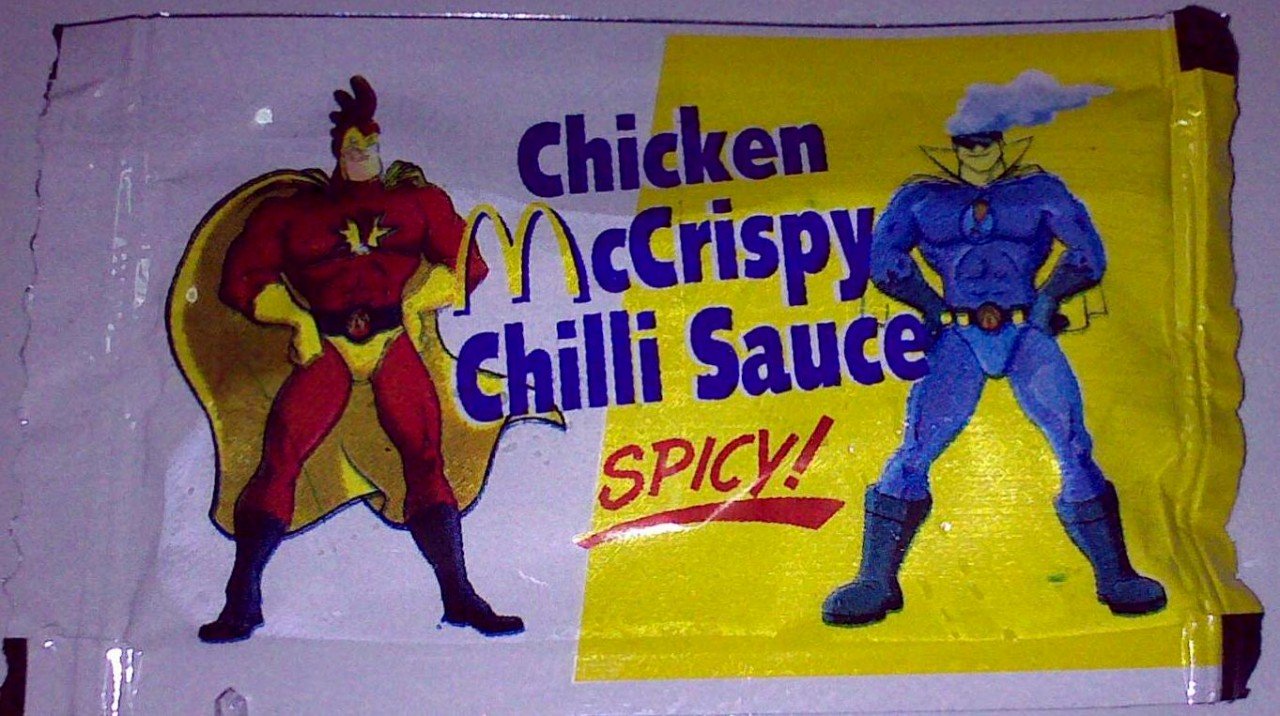 Image credit: Fendercat
We've been ghosted since 2002, when the Chicken McCrispy vanished off the face of Singapore, but now, keen McCrispy fans can finally rekindle their love with this classic McDonald's item.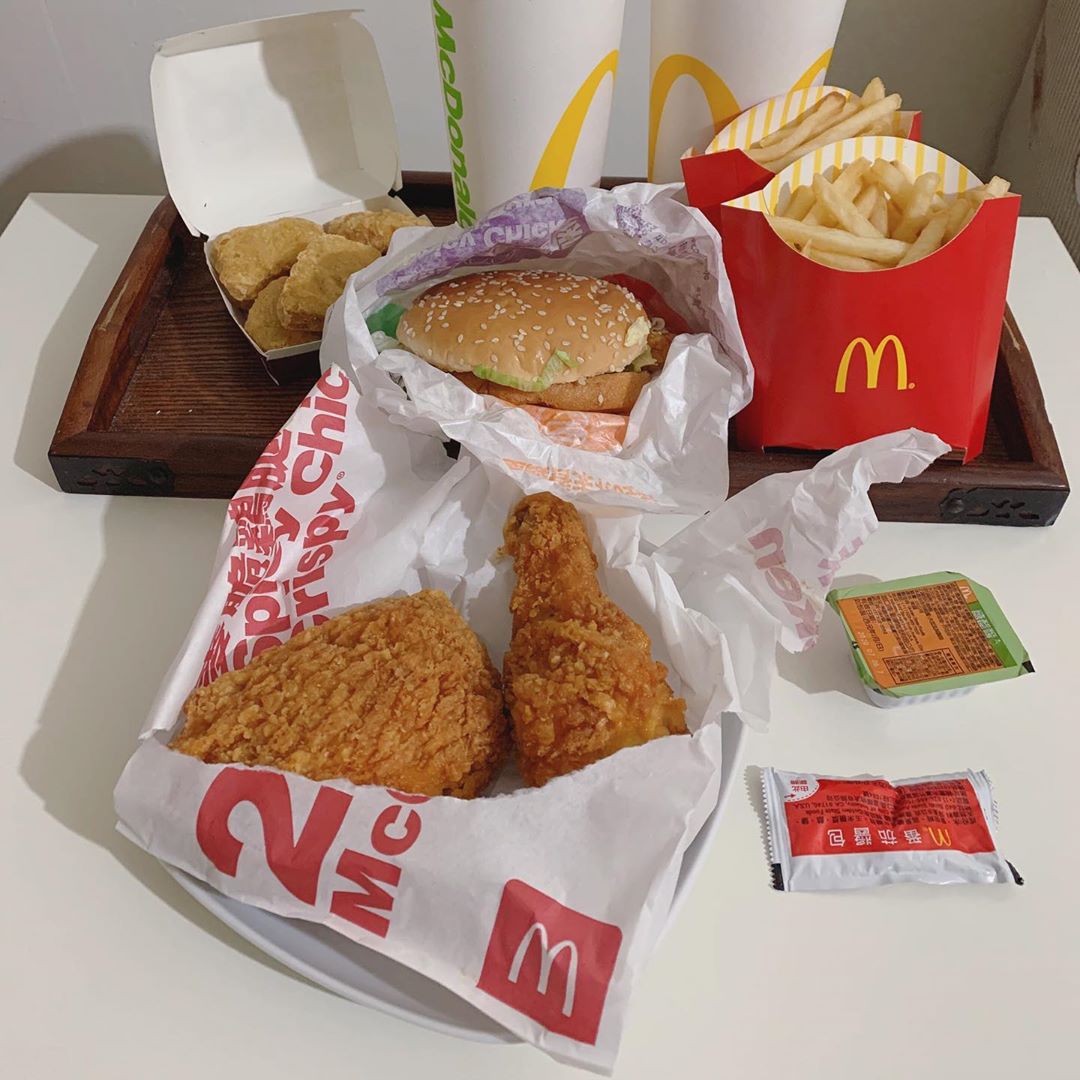 Image credit: @yichunsmile
We got ourselves a bucket, and are happy to report that these crispy chicken legs still pack the same spice kick reminiscent of a McSpicy, ooze with juice and are as tasty as we recall.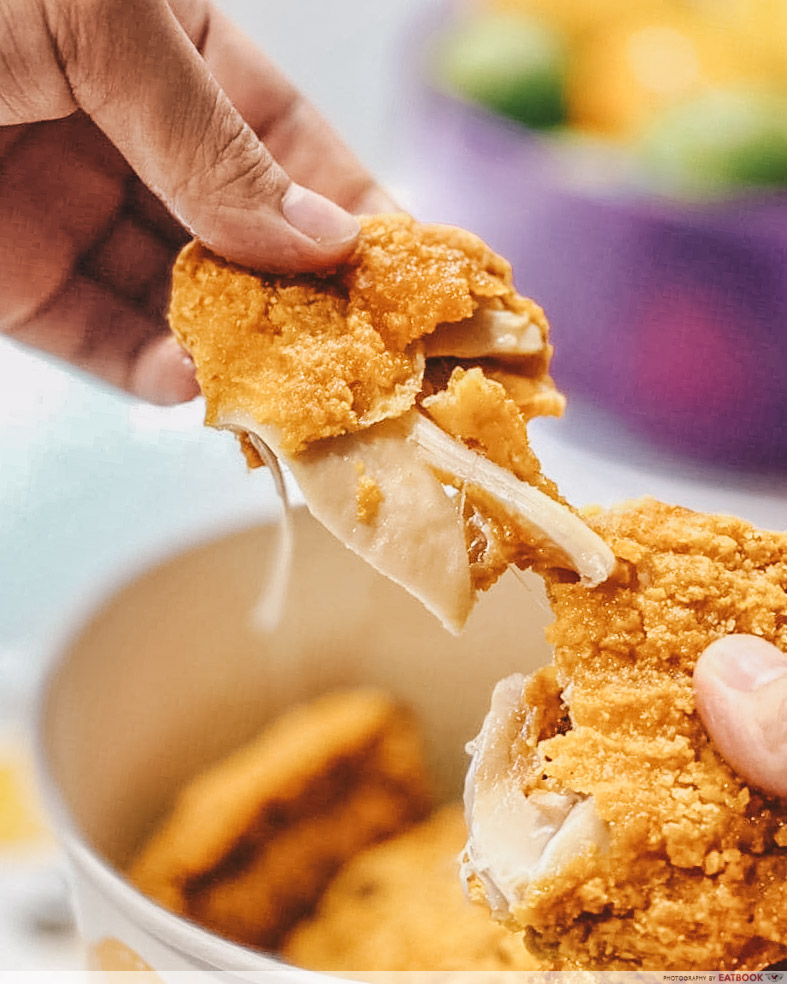 Don't expect a shatteringly-crisp crust on the McCrispy—it's muted, more like a dusting of crunch that nicely transitions into the tender flesh within with each bite. To give you an idea of how juicy the meat is, our first attempt at tearing a chicken thigh into half resulted in spurts of chicken juice shooting across the kitchen.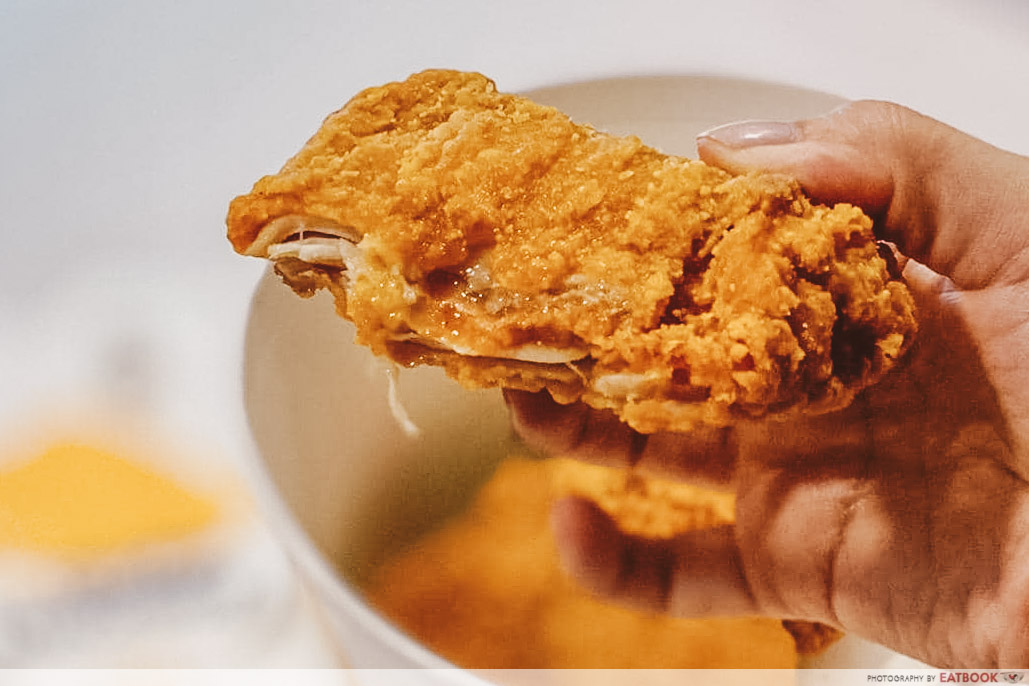 Be warned though, that each batch of McCrispy takes 30 minutes to roll out, so factor in ample waiting time if you're heading down to any of the outlets to get your hands on some of this fried chicken.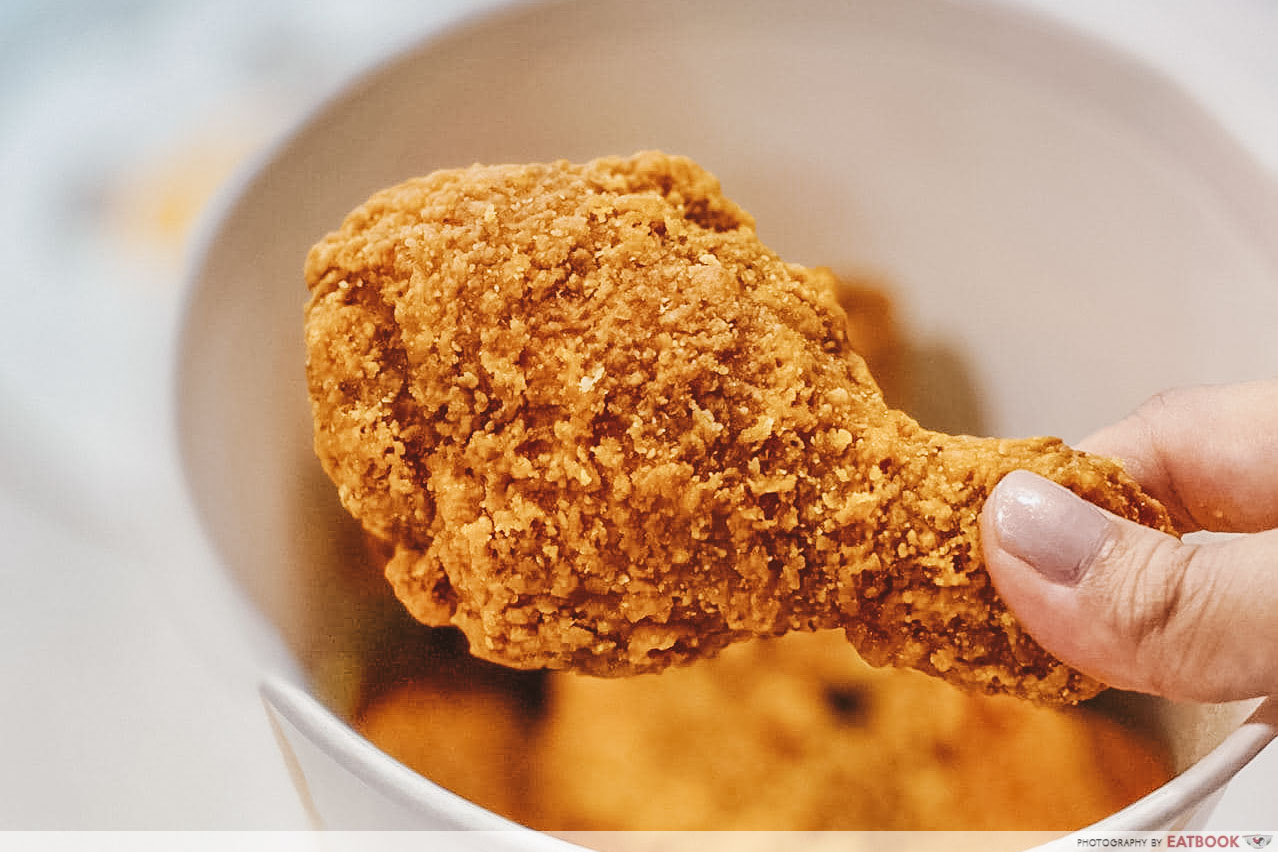 If you can't get enough of fried chicken, check out the new Fatburger outlet at Cineleisure, which sells buffalo wings. Also, we have a list of the best Korean fried chicken delivery services in Singapore for you to order from.
On the hawker front, Skirt and Dirt is a new stall at Tiong Bahru which makes unique cheese skirt burgers, while Hammee's in Commonwealth has handcrafted burgers that won't break the bank.
Skirt & Dirt Review: Unique Cheese Skirt Burger Stall At Tiong Bahru Market
This article was originally published on 3 November 2020.
The post McDonald's Chicken McCrispy Now A Permanent Part Of The Menu, '90s Kids Rejoice appeared first on EatBook.sg – New Singapore Restaurant and Street Food Ideas & Recommendations.