McDonald's BTS Meal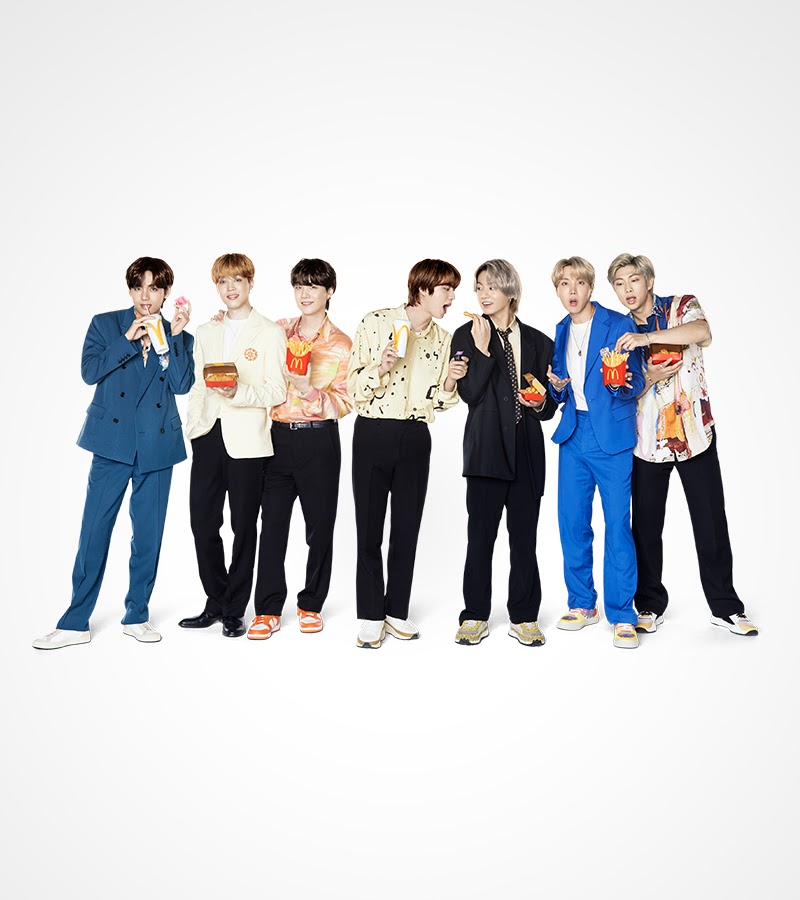 Image credit: @mcdonalds
ARMYs in Singapore, the wait is almost over—come 21 June, McDonald's will be launching the BTS Meal, after its initial release had been postponed due to P2HA. This is especially fitting during the month of June, since BTS has recently celebrated their eighth anniversary.

Image credit: @bitesofflavour
The McDonald's BTS Meal supposedly comes with 10-piece Chicken McNuggets, fries, Coke, and two spanking new, limited-edition sauces—Cajun and Sweet Chilli. McNuggets are one of the band's go-to favourites at the fast food chain, so it's only fitting that the BTS meal features these chicken bites. While there is no information on the price of this meal yet, we'll update this space when the details are out.
Meanwhile, the new Cajun and Sweet Chilli sauces were picked by the members of the boy band, concocted with South Korean flavour profiles. The former is said to be reminiscent of honey mustard, tinged with a slight tanginess. Meanwhile, the latter is an addictive, spicy-sweet affair.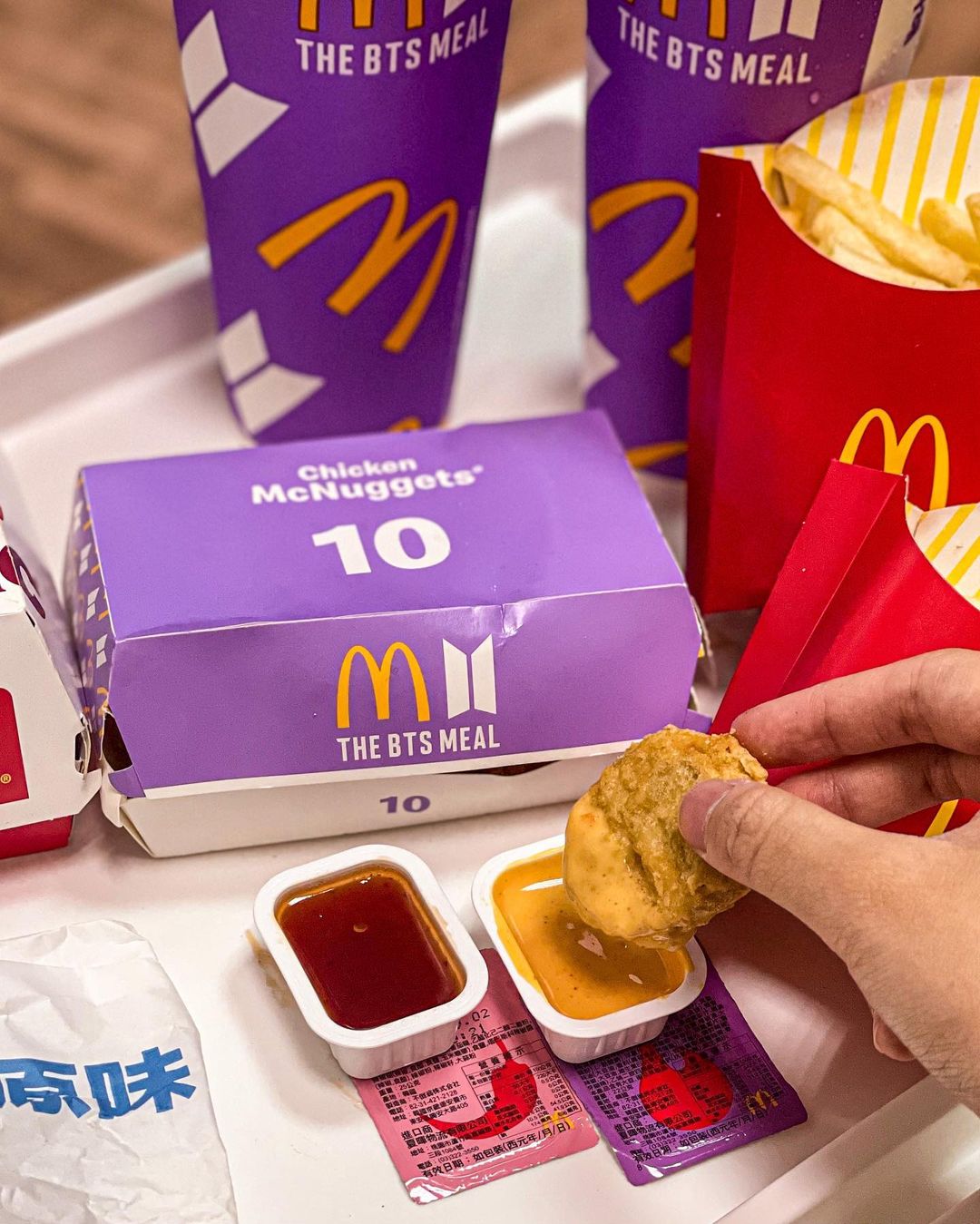 Image credit: @hociakft
Based on what we've seen in other countries, the BTS Meal at McDonald's comes in bright purple packaging, marked with the BTS logo. This colour choice is in line with Taehyung's saying 'borahae', which translates to 'I purple you'—the group's way of telling their fans that they love them. 
We foresee an extremely high demand for the BTS Meal at McDonald's on 21 June, and anticipate long queues and waiting times. In fact, McDonald's Indonesia had to close more than 10 outlets to cope with the high number of orders. While we're excited to get our hands on this new meal, do remember to adhere to social distancing rules, so we can all make this experience smooth like butter.
In other food-related news, Rotiboy has opened in Singapore, bringing their popular coffee buns from JB to KINEX. There's also a new coconut shake stall named CocoBoy in East Coast, whose drinks are said to rival Mr Coconut's.
Full list of outlets | Opening hours
Website
The post McDonald's BTS Meal To Launch On 21 June With Two New Sauces appeared first on EatBook.sg – New Singapore Restaurant and Street Food Ideas & Recommendations.