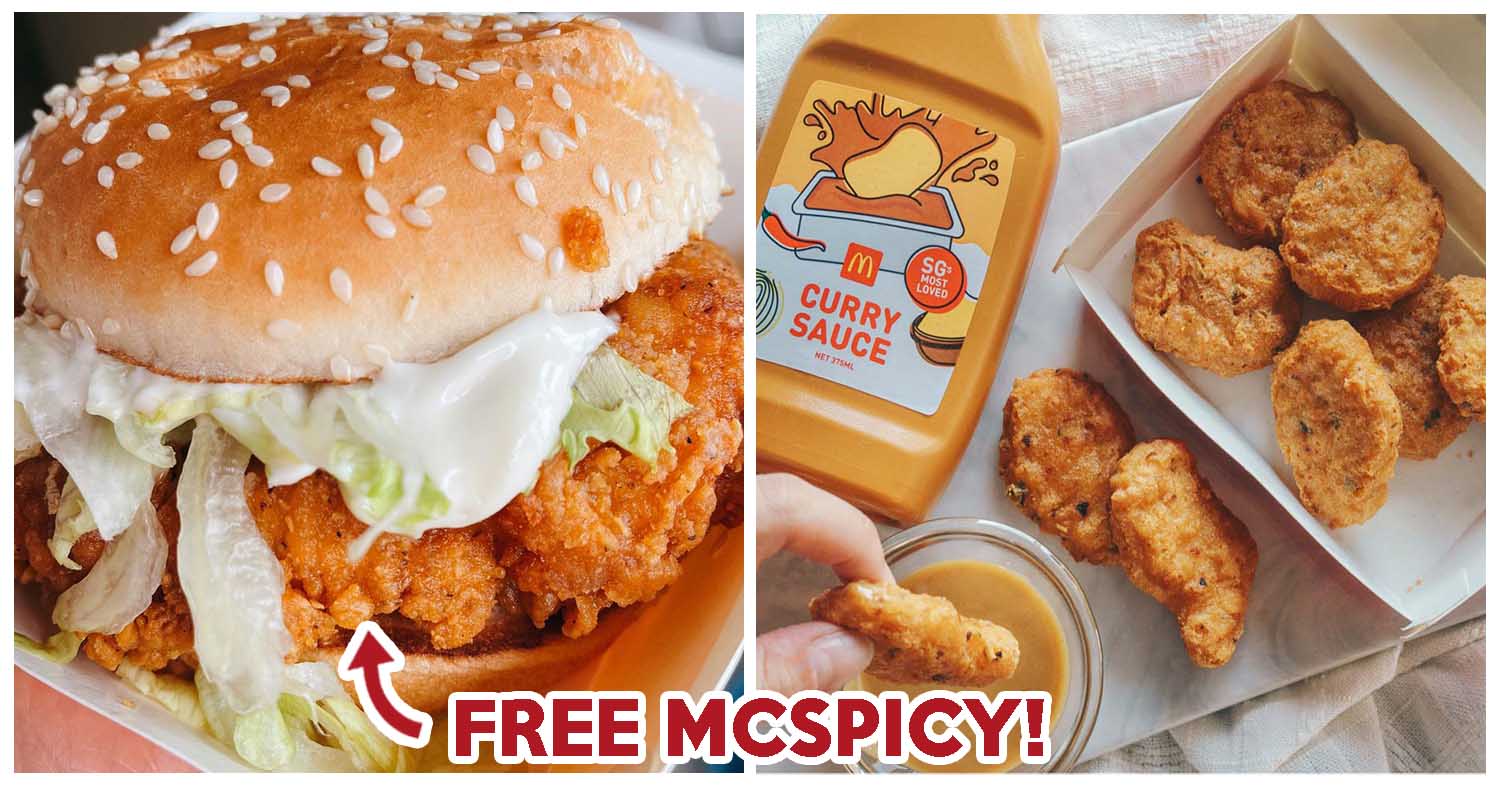 McDelivery Night Fest has limited-time deals
Whenever we get late-night hunger pangs or just can't decide where to grab lunch, McDonald's winds up as a satisfying and convenient solution. If you needed more persuading, they've swooped in to spice up our month with the McDelivery Night Fest, taking place from 8 April to 28 April. 

Image credit: McDonald's Singapore
There are two note-worthy deals for you to look out for, redeemable only by ordering via McDelivery on the McDonald's app. This piece of good news follows the announcement of the re-introduction of 24-hour McDelivery, available on the weekends, at most McDonald's outlets not too long ago.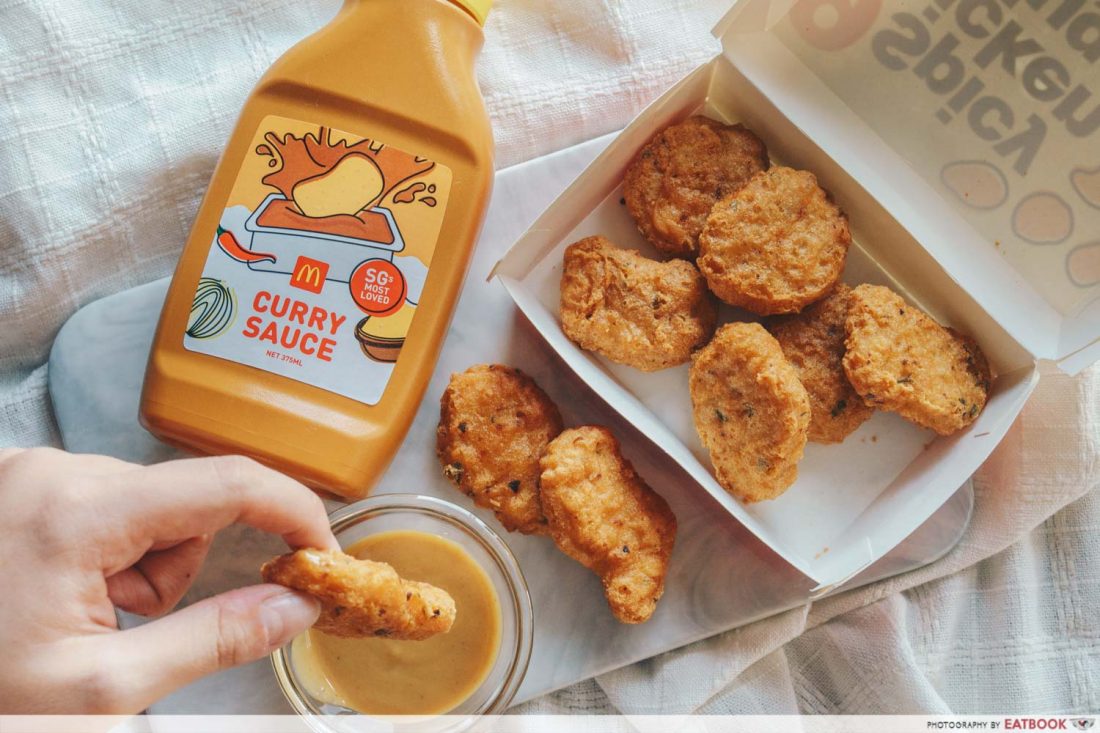 From 12 April to 15 April, fans of the ever so popular Spicy Chicken McNuggets will be delighted to know that their beloved 9 Piece Spicy Chicken McNuggets Extra Value Meal will be half the usual price, at $4.45 (U.P. $8.90).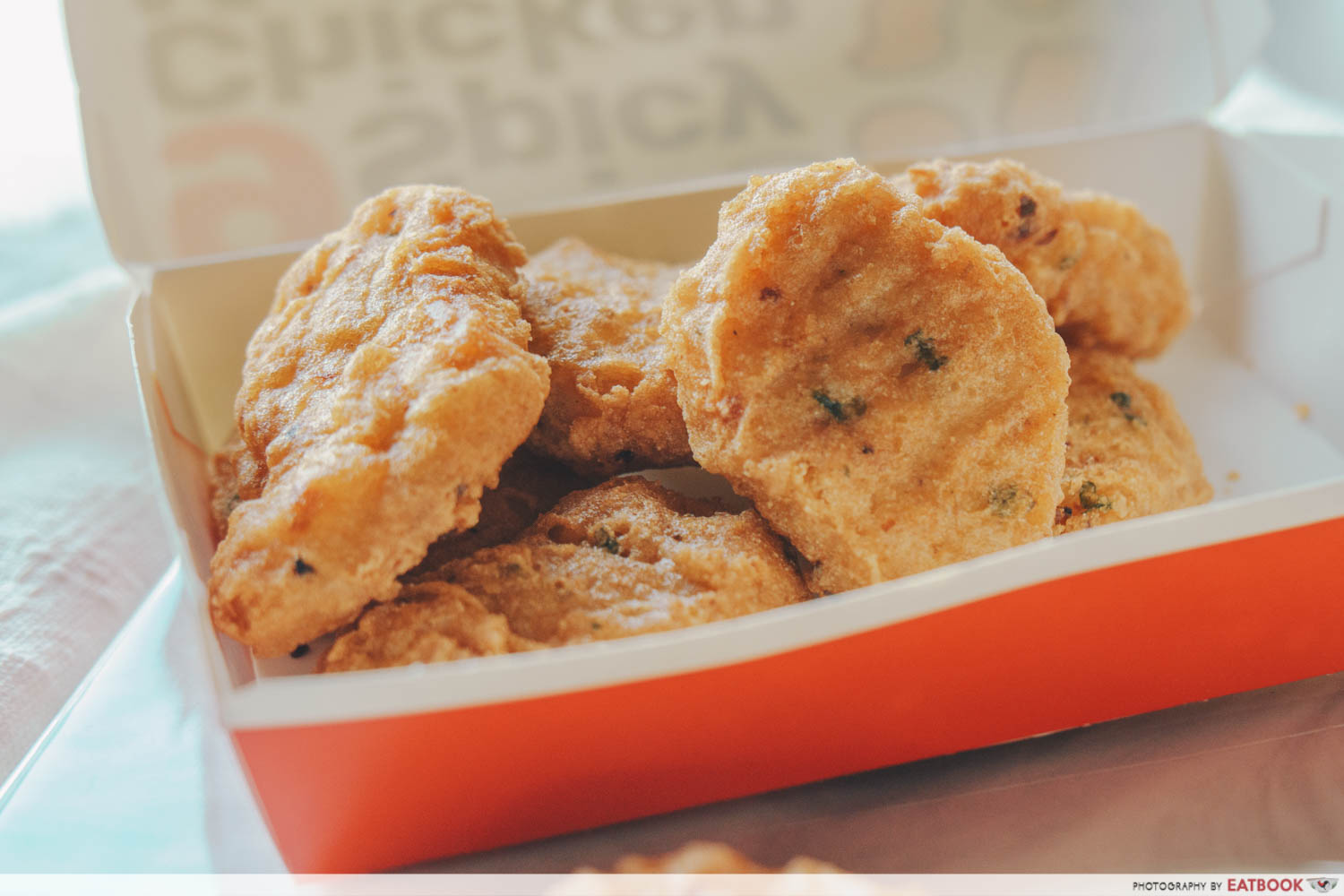 Get your taste of the fiery bites at half the price and hopefully half the guilt, and numb the pain with a portion of fries and soft drink, included in the meal. Do keep in mind that this promotion is valid together with any purchase, as long as you order in between 6pm to 1:30am on the stated dates.
How we Singaporeans profess our love for anything would be our willingness to queue, with overnight queues a common sight here. Fortunately, a freebie you won't have to stand in line for will be the free McSpicy with any purchase from 19 April to 22 April.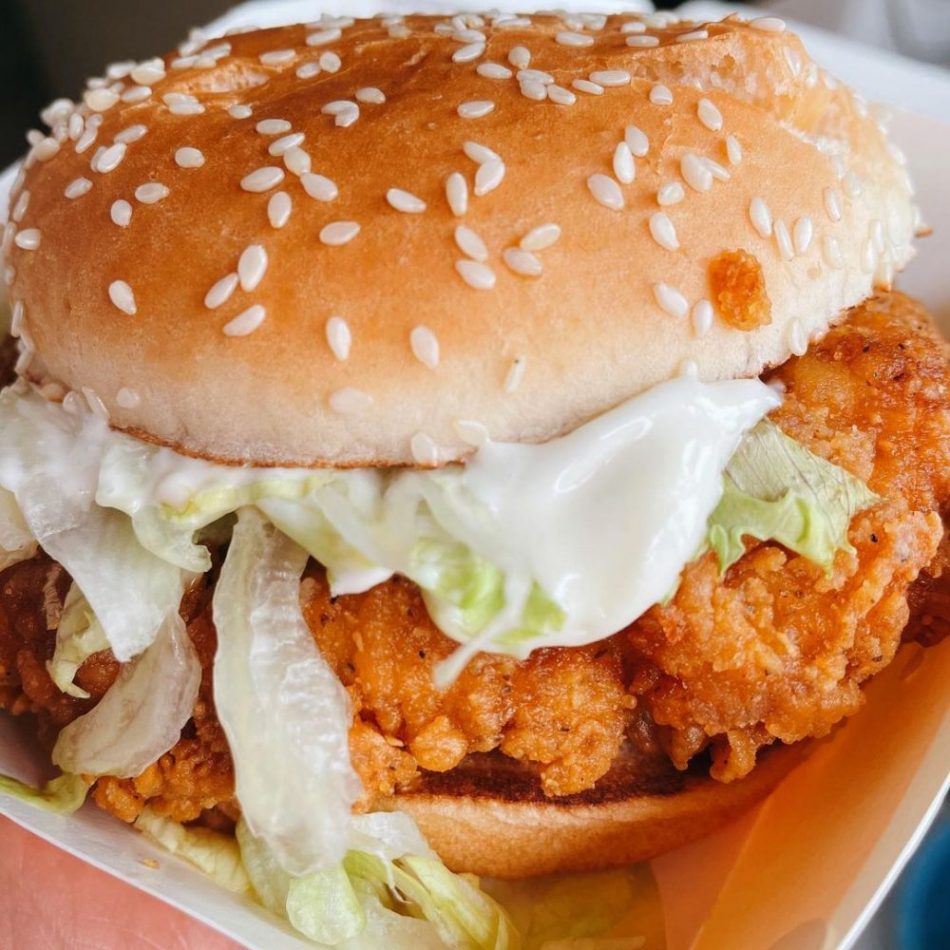 Image credit: @foodie.holics
Usually priced at $6.10, the burger is considered to some as one of Singapore's national monuments because of its widespread popularity. Be sure to snap it up while you can, as it's only available from 12pm to 5:45pm on those dates.
Along with these deals, you also stand to get priority access on bookings for the McDelivery x Klook Happiest Night-In Staycation as well. For those that don't know, these are McDonald's staycation packages, organised in collaboration with Oakwood Premier AMTD Singapore and Klook, featuring limited edition McDonald's merchandise too.
In other fast food news, Burger King has a new Chocolate Whopper and Nuggets Dip, bringing in an interesting sweet-savoury combination. Otherwise, Popeyes has also introduced their Spicy XL Crispy Chicken Cutlet, very much like the popular Taiwanese street snack.
The post McDelivery Night Fest Has Free McSpicy Burgers, And 50% Off Spicy Chicken McNuggets Meals, For A Limited Time Only appeared first on EatBook.sg – New Singapore Restaurant and Street Food Ideas & Recommendations.