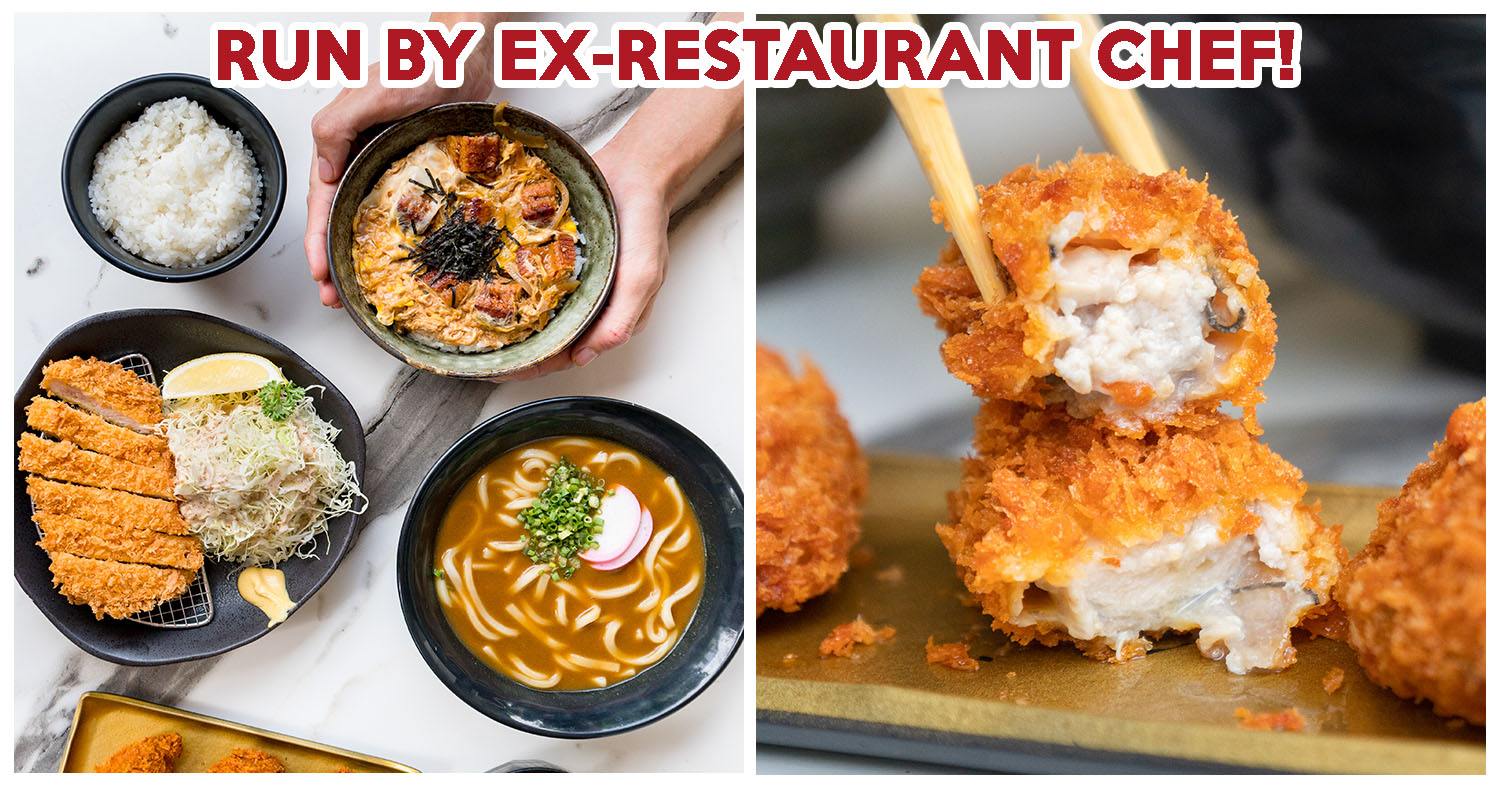 Maruhachi Donburi & Curry at Punggol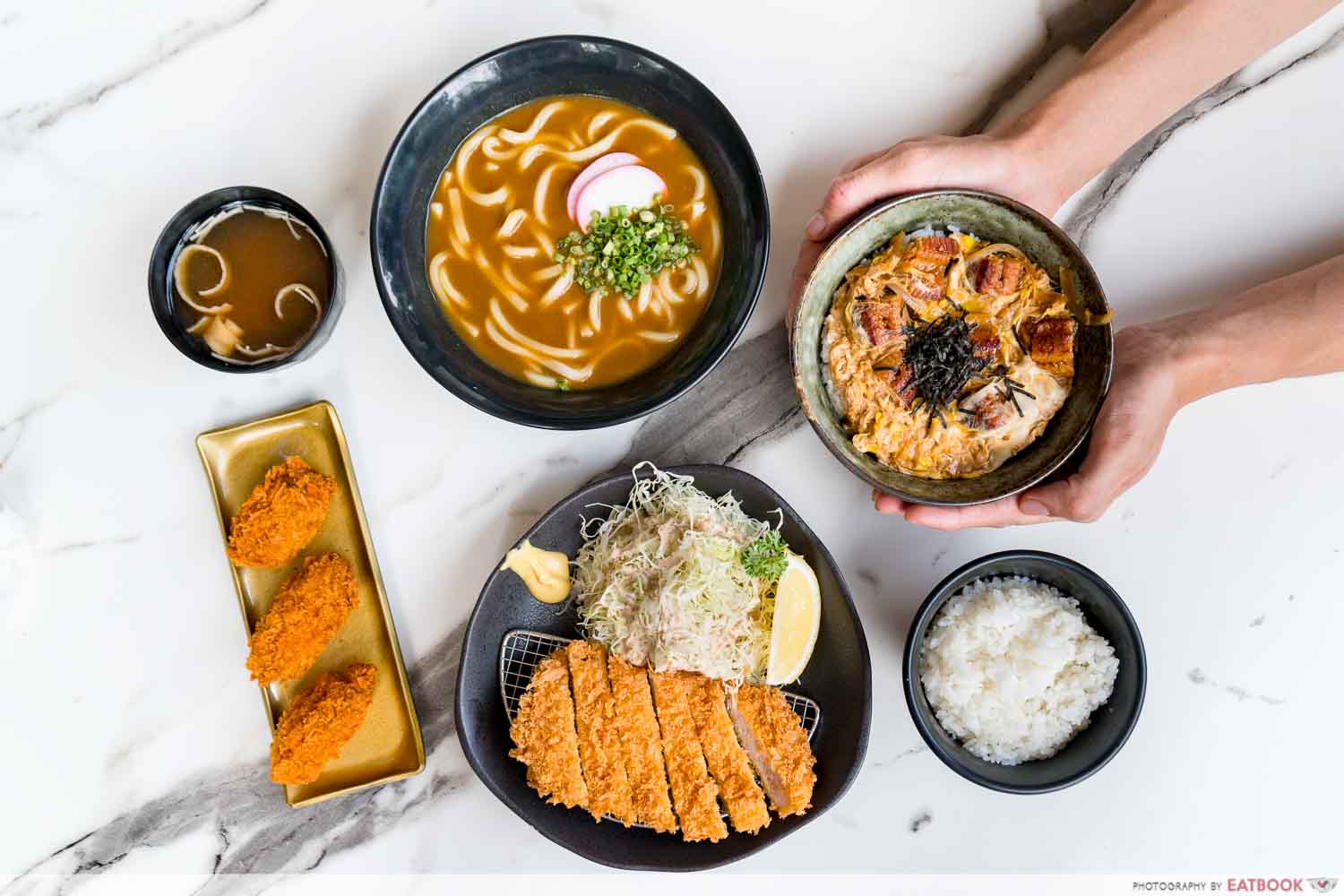 I recently heard about the hawker stall Maruhachi Donburi & Curry that offers quality Japanese food that can rival what is served at restaurants. Thus, I tracked down the rather ulu stall to find out what it was all about.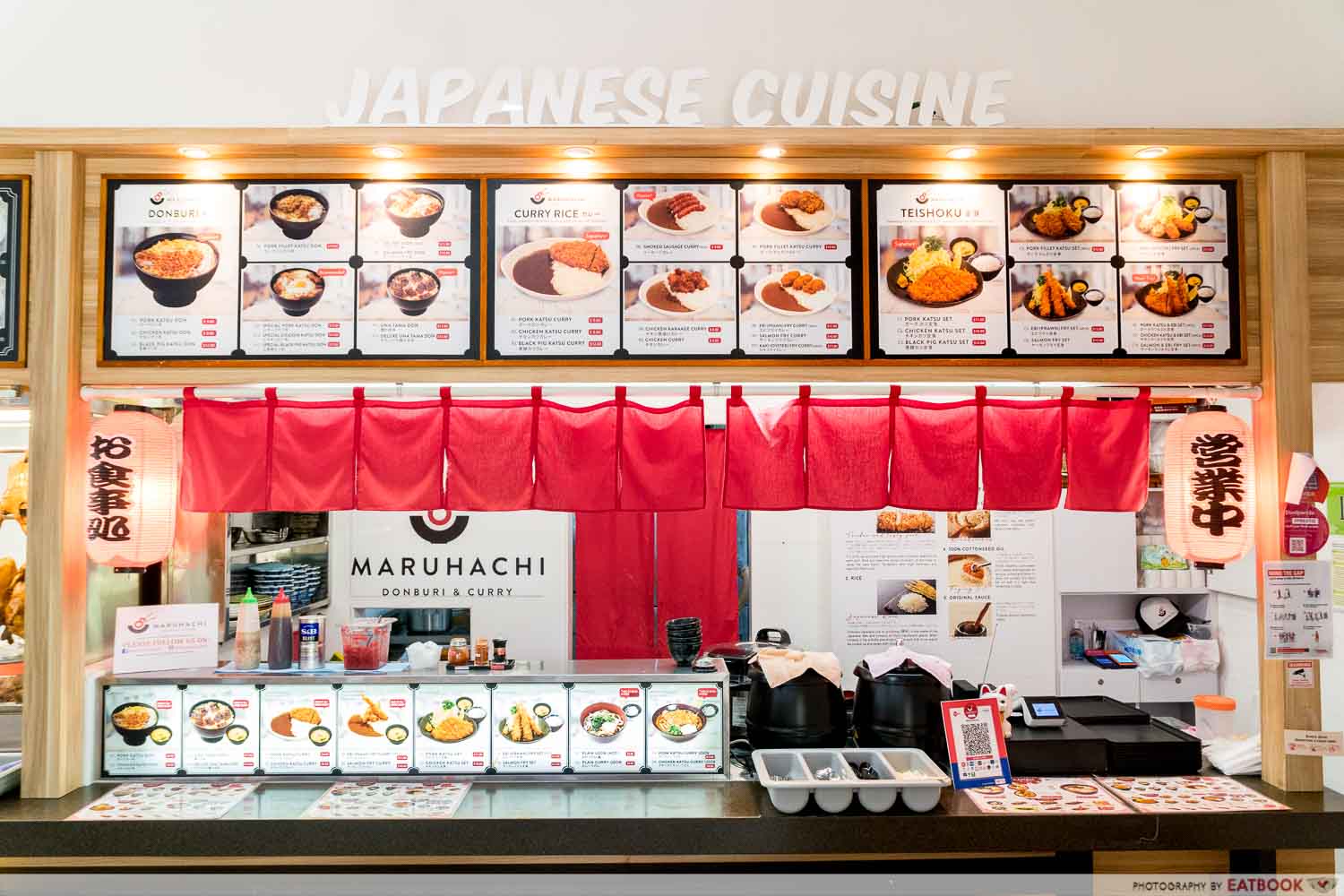 Turns out, chef-owner August Wijaya had nine years of experience working as a head chef of an undisclosed tonkotsu restaurant in town. This waterfront stall at Edgefield Plains is his new venture after leaving said restaurant.
Do note that Maruhachi & Donburi Curry is still open for takeaways and you can also make delivery orders via their order form.
17 Ramen Delivery Services In Singapore For When The Tonkotsu Cravings Hit
Food at
Maruhachi Donburi & Curry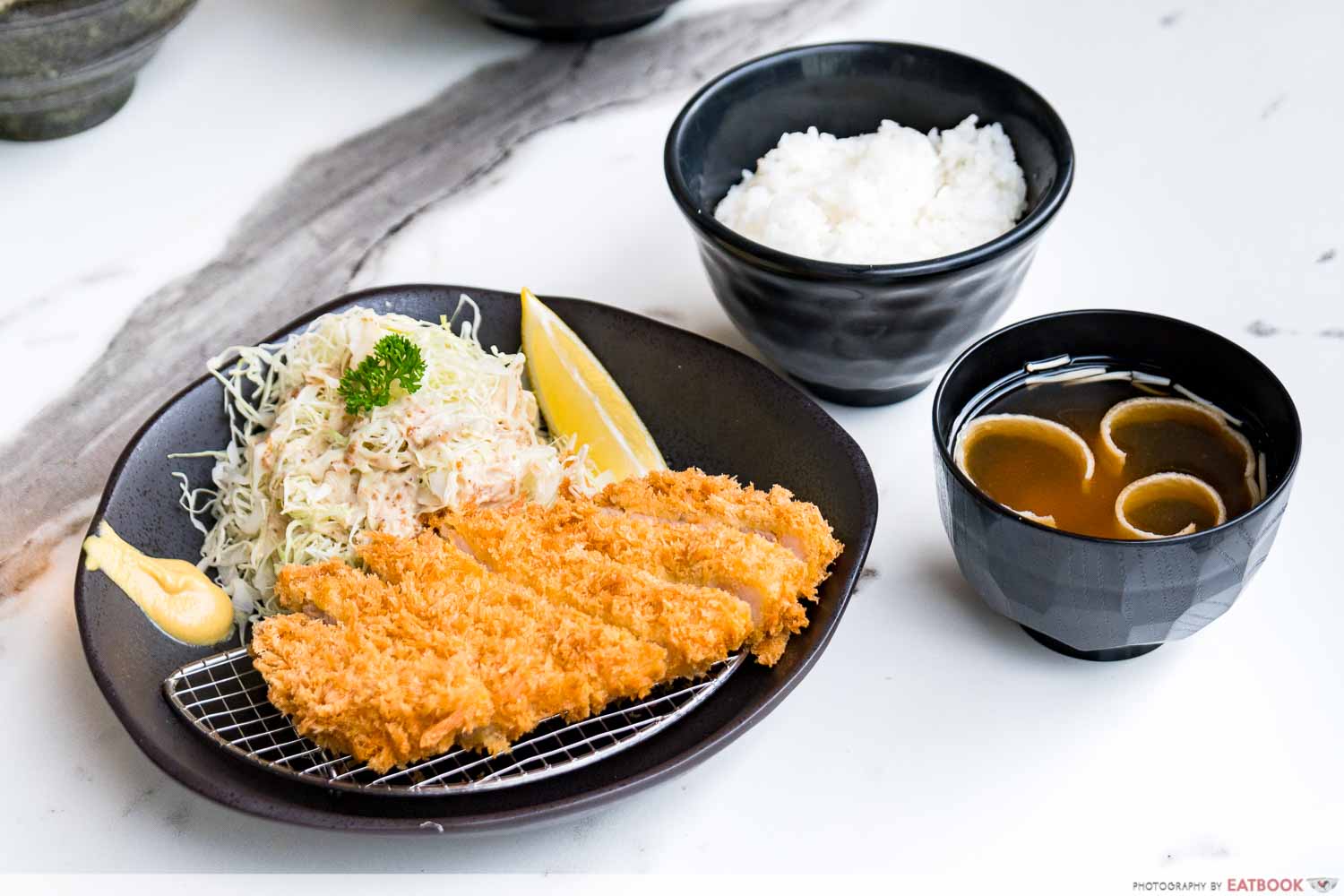 Their Iberico Pork Katsu Set ($14.80) was served in a traditional Japanese way known as 'Teishoku'. This means that the main dish comes with a side of fluffy Japanese rice, a bowl of miso soup, and a side. The main star of the show, the katsu, was elevated on a metal rack, preventing the bottom layer from becoming soggy.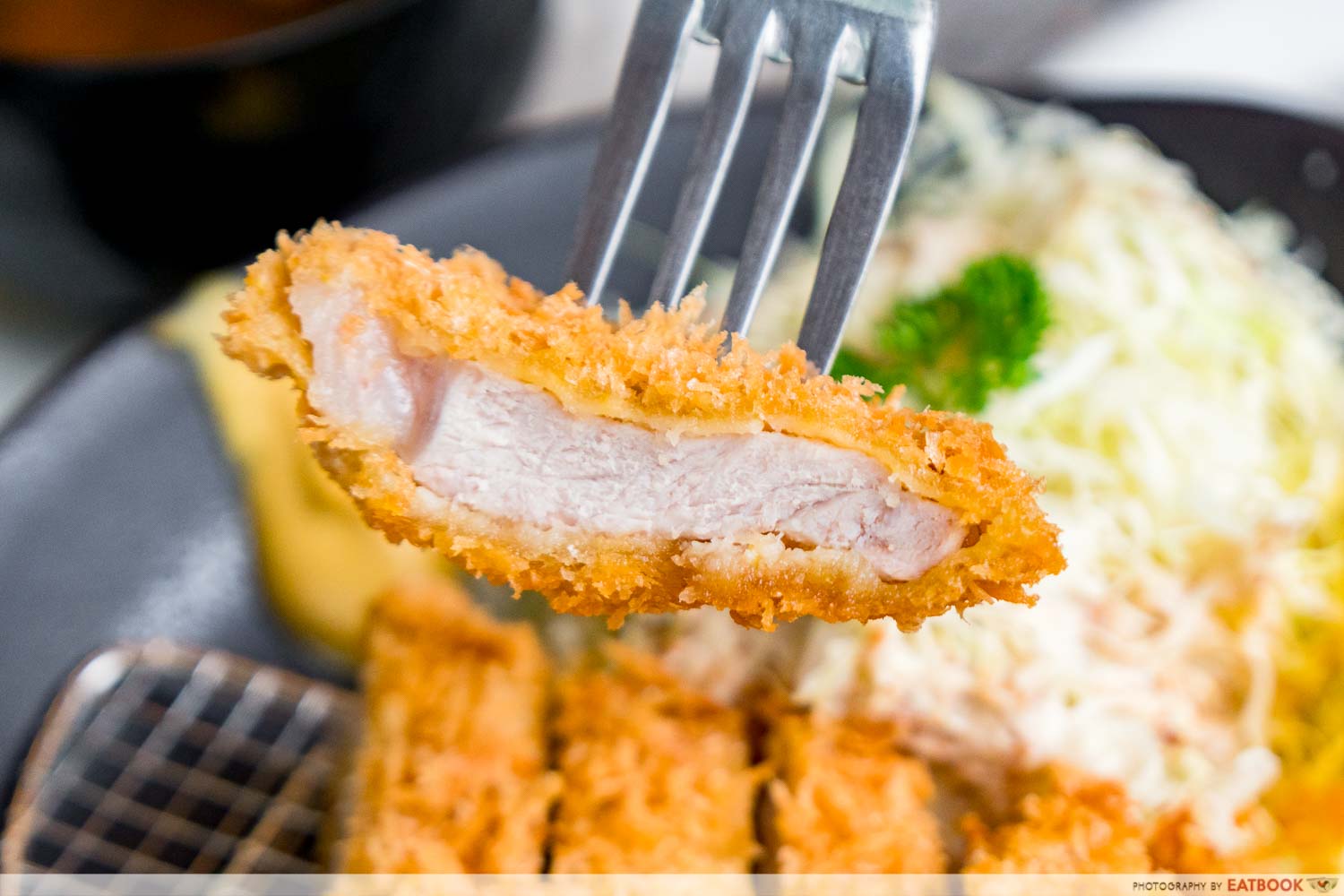 These golden-brown pork cutlets look crispy and appetising. However, they were overwhelmed with flavours of pork fat. If, like me, you prefer a leaner cut for your katsu, order the Pork Katsu Curry ($9.80) instead!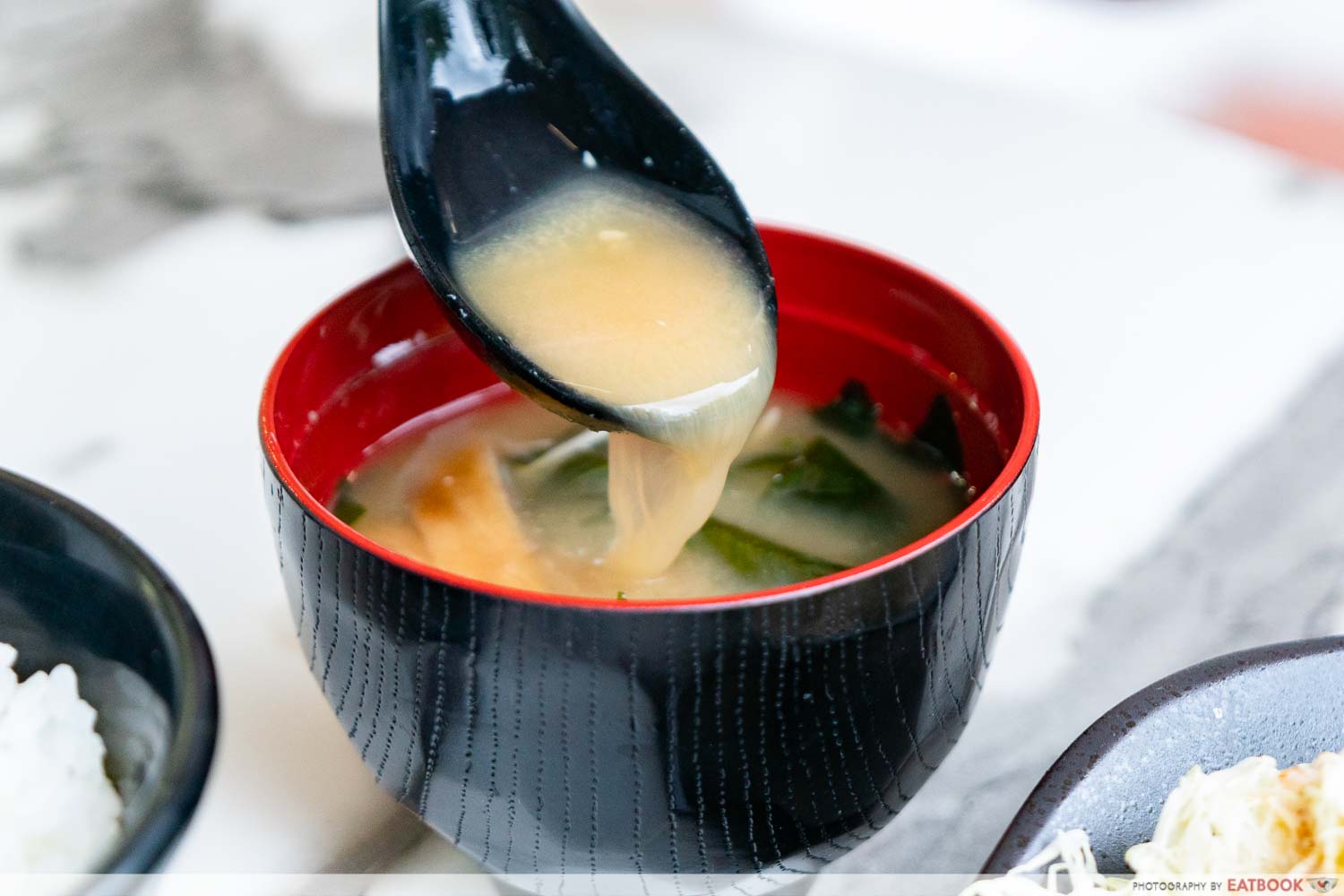 The bowl of hot umami-rich miso soup was much needed as it was a good break from the otherwise dry katsu. It has the flavours of good ol' dashi stock and miso paste, plus it's a bonus to know that miso soup is particularly healthy.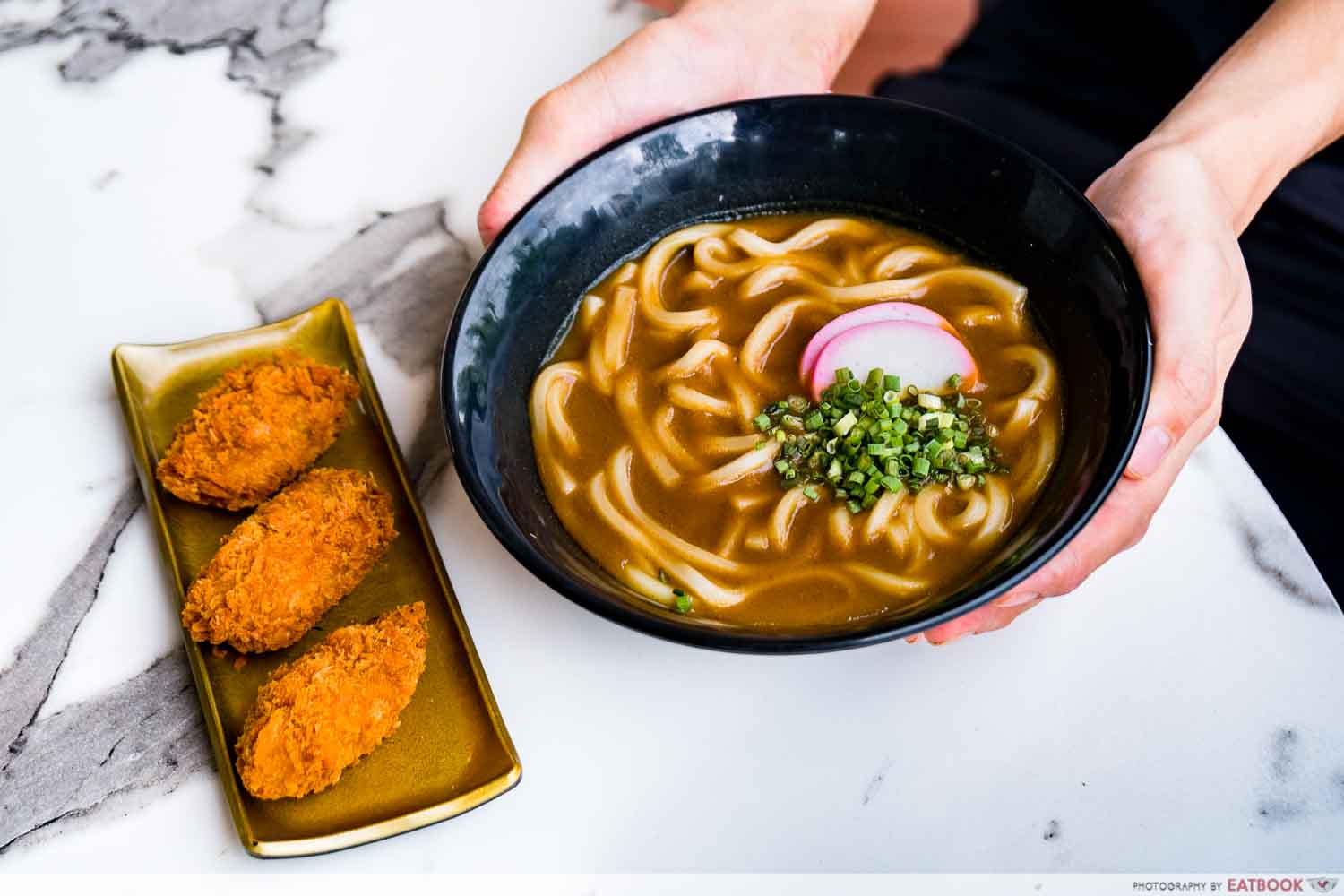 As a big fan of oysters, be it in the form of raw oysters or inside an orh jian, I was excited to try their Kaki Fry Curry Udon ($12.80).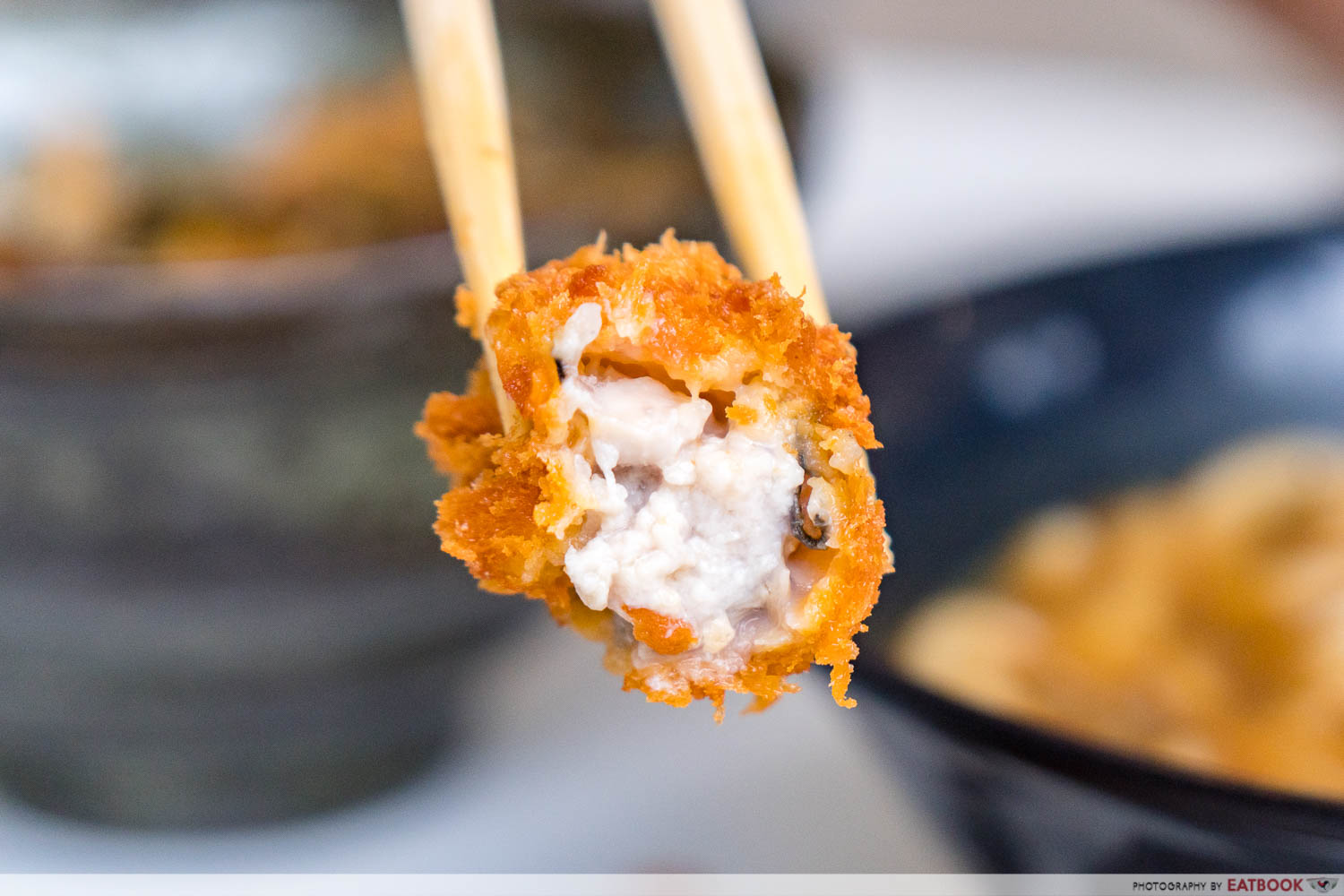 The exterior of the kaki fry was crispy, airy, and not too greasy, while the interior sported a juicy instead of rubbery oyster—characteristic of expert deep-frying technique. I do, however, feel that the price of the set is still slightly steep considering that they aren't exactly the freshest oysters out there.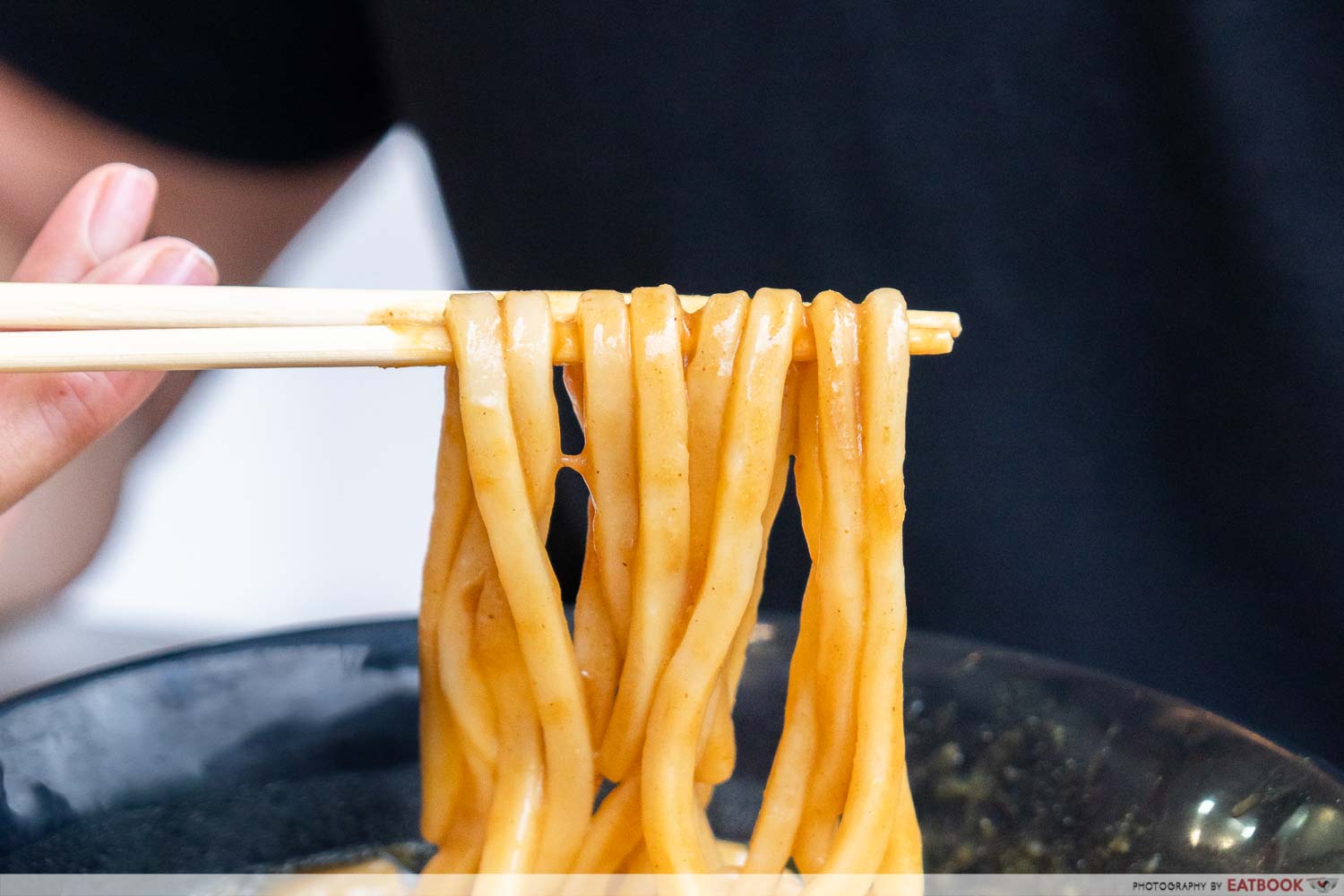 The udon with curry noodles came across as slightly plain and it felt like something was missing. Perhaps some carrots or potatoes would have helped to introduce some sweetness and textures to the dish.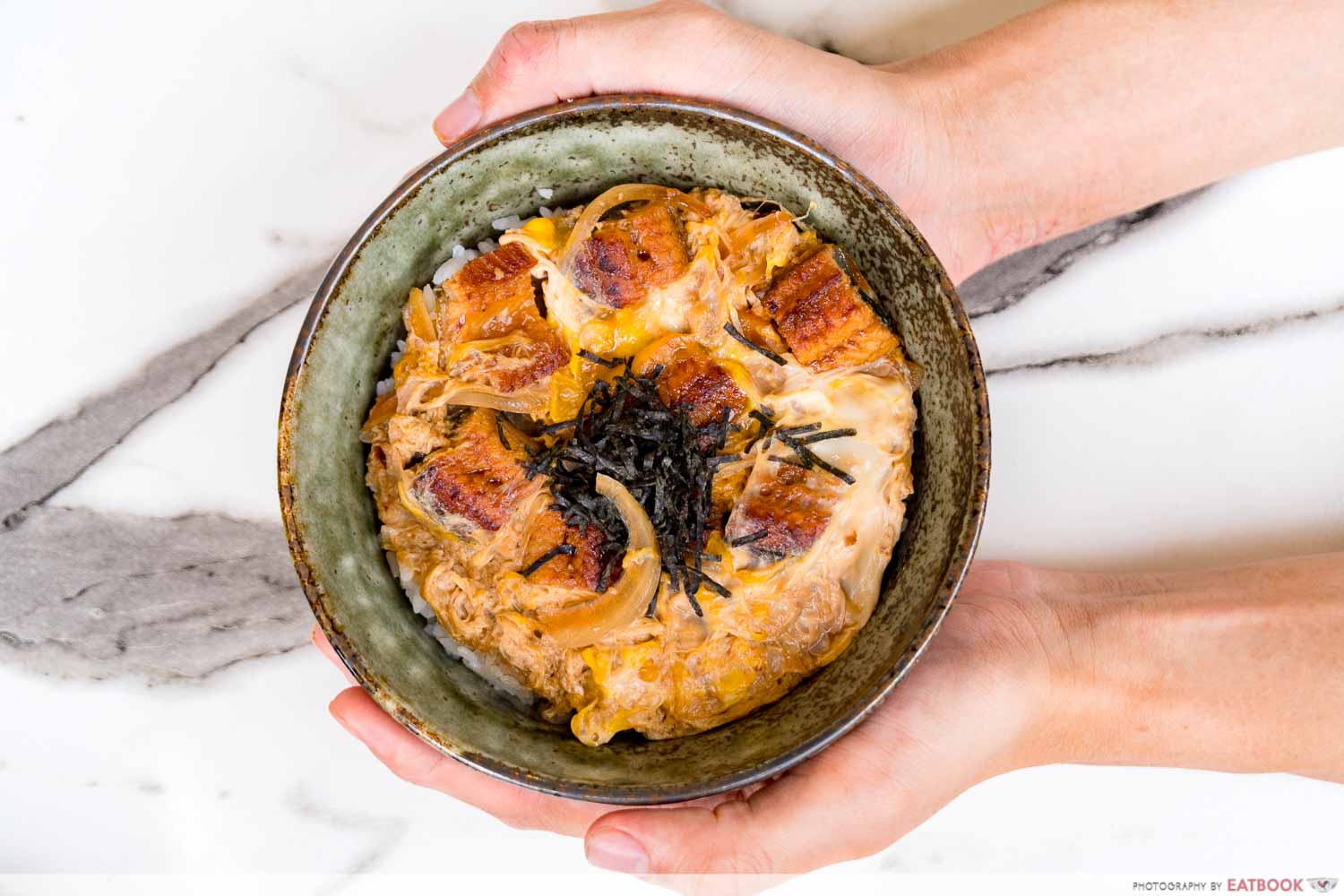 Their Una Tama Don ($11.80) is, as the name suggests, a bowl of rice, Japanese-style eggs, and unagi.
While I'm all for the sticky rice texture, the meagre sauces within the rice bowl made the dish rather tasteless overall.
Despite having a soft spot for unagi dishes, I wasn't impressed by the unagi here. The cubes of eel did not bear the sweet and smoky flavours I was looking for. In addition, the price point is rather steep for the small portion given.
30 Japanese Food Delivery Places With Delivery Fees Below $10 For Sushi, Unagi And More
Ambience at
Maruhachi Donburi & Curry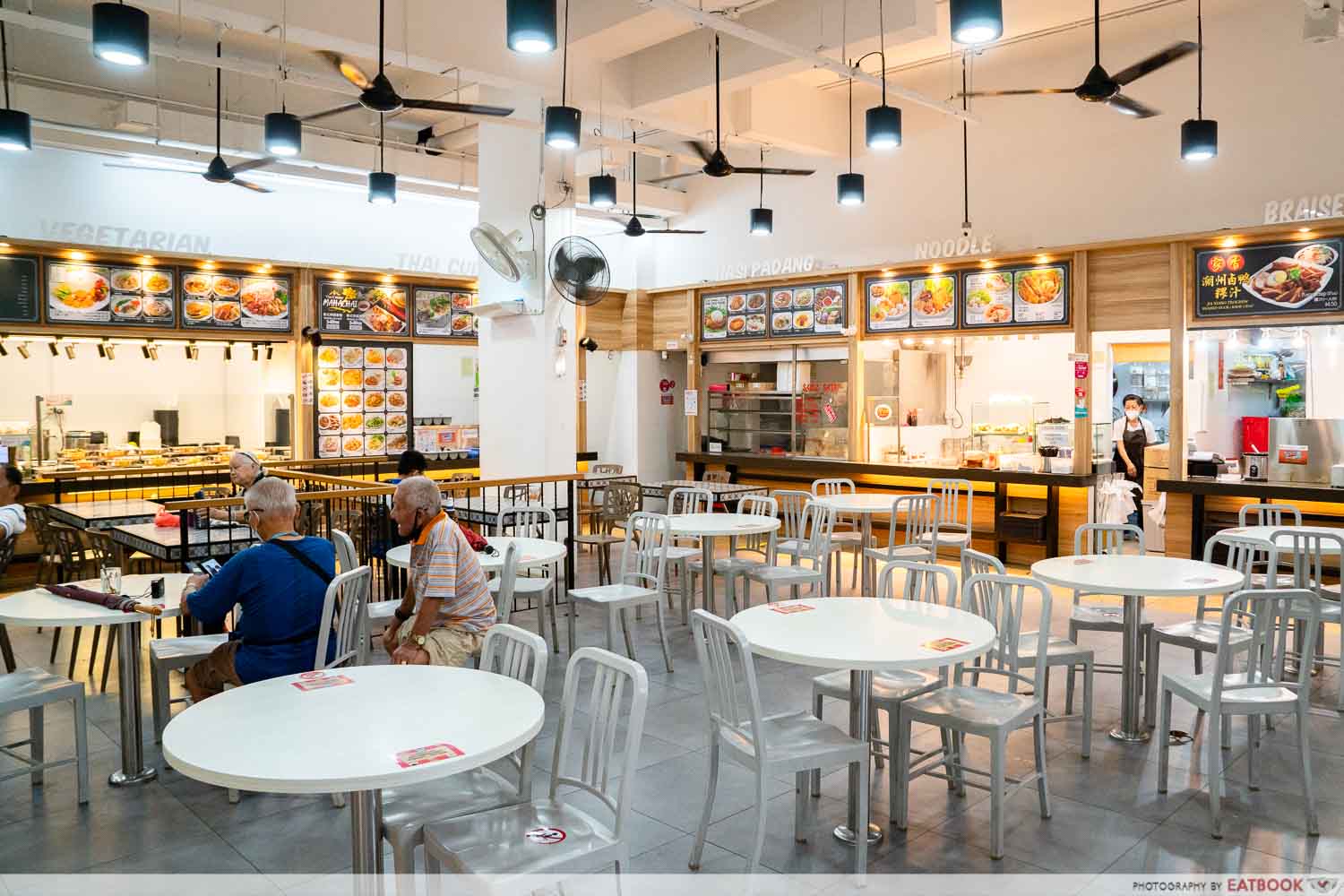 Maruhachi Donburi & Curry is located at Happy Hawkers food court. With a 10-minute bus ride from Punggol MRT Station, Happy Hawkers is inconspicuously hidden within a cluster of HDB houses. However, being flanked by the Punggol river means that it has a sort of tranquil, out-of-city vibe that makes it a nice area to chill in the late afternoon.  
BBBurgers Review: New Hidden Kiosk In Punggol Serves Korean Smashed Burgers And Sodas
The verdict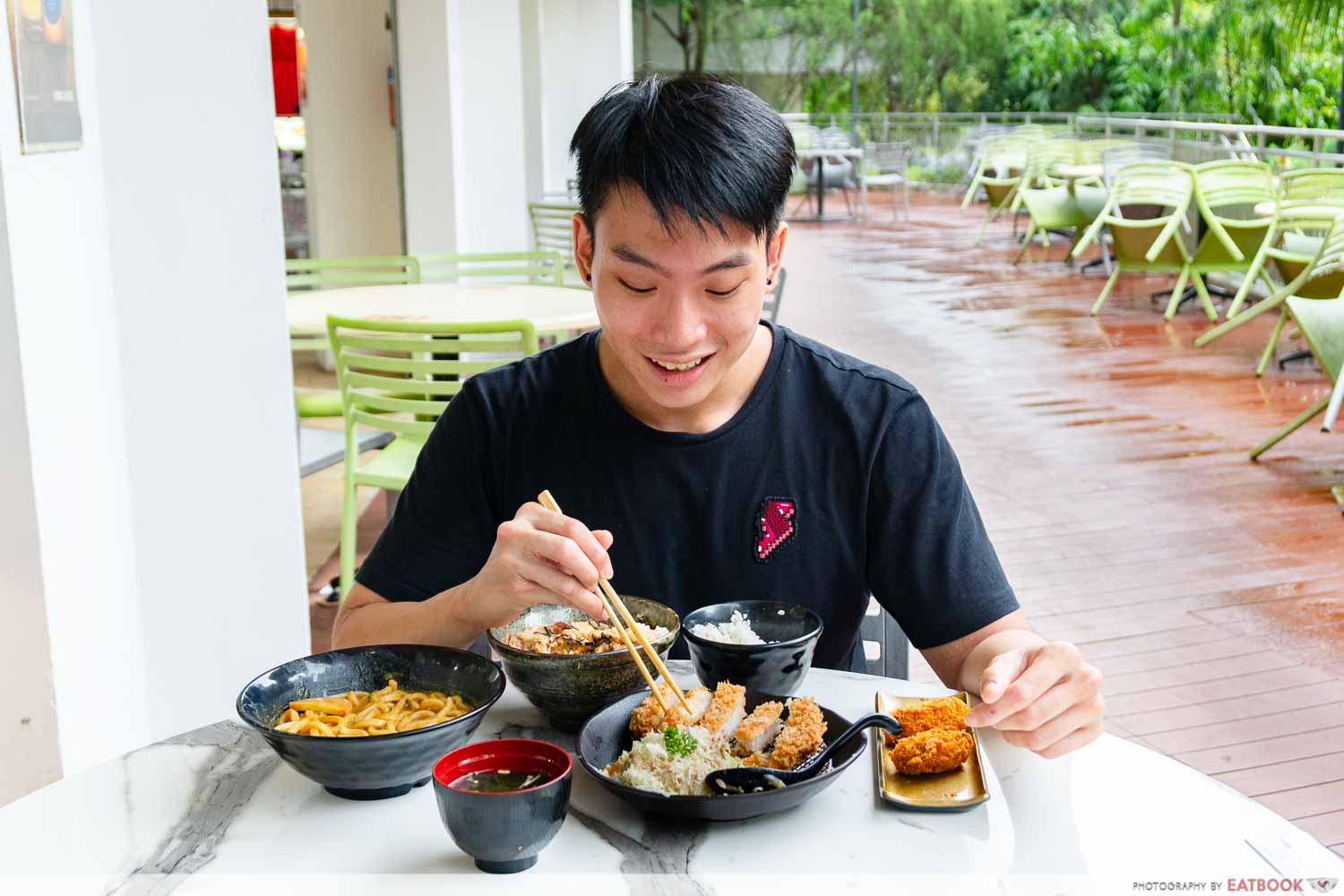 Given that the stall faced a power outage problem earlier in the day, the crew might have been flustered and the quality of their dishes might have been compromised. While I felt the dishes and food still had room for improvement, their multiple good online reviews state otherwise. I would suggest that if you are around the area, head down and be your own judge.
If you are looking for affordable Japanese food options, check out our cheap Japanese food joints guide for halal beef bowls and kopitiam yakiniku. Otherwise, for those in love with unagi, check out our unagi don guide for unagi dons below $20++.
Address: 671 Edgefield Plains, Happy Hawkers, Singapore 821673
Opening hours: Wed-Mon 10:30am to 9pm
Tel: 9176 5750
Website
Maruhachi Donburi & Curry is not a halal-certified eatery.
Photos taken by Keith Kok
This is an independent review by Eatbook.sg.
The post Maruhachi Donburi & Curry Review: New Hawker Stall At Punggol With Iberico Curry Rice, Fried Oyster Udon And More appeared first on EatBook.sg – New Singapore Restaurant and Street Food Ideas & Recommendations.