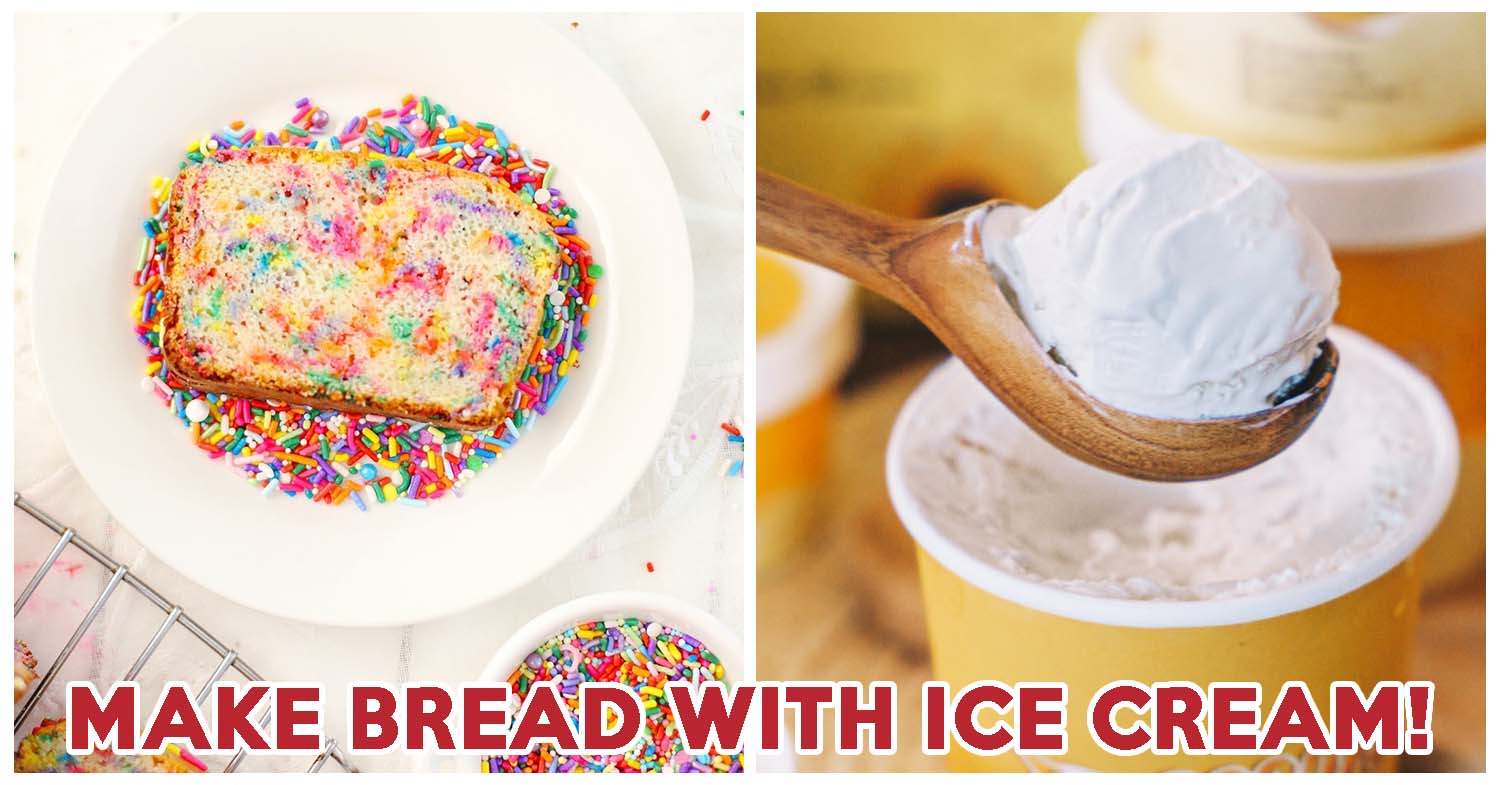 2-ingredient Ice Cream Bread
If you've always thought of bread baking as a tedious, drawn out procedure, here's a viral Tiktok recipe that will get you a loaf of bread in just one hour, with just two ingredients. The 2-ingredient Ice Cream Bread follows on the heels of other Tiktok recipe hits, such as the DIY Pepper Lunch at home that we've previously shared.
Baking bread doesn't get any easier than this. All you need is 2 cups of melted ice cream, and 1 1/2 cups of self-raising flour. If all purpose, or plain, flour is all you've got, simply add 1 tablespoon of baking powder to the same amount of plain flour.
Viral TikTok Recipe Shows You How To Make Pepper Lunch At Home
While you can use any flavoured ice cream you've got in the freezer, it's noteworthy that low-fat, low-sugar, and non-dairy ice creams are not ideal in this recipe.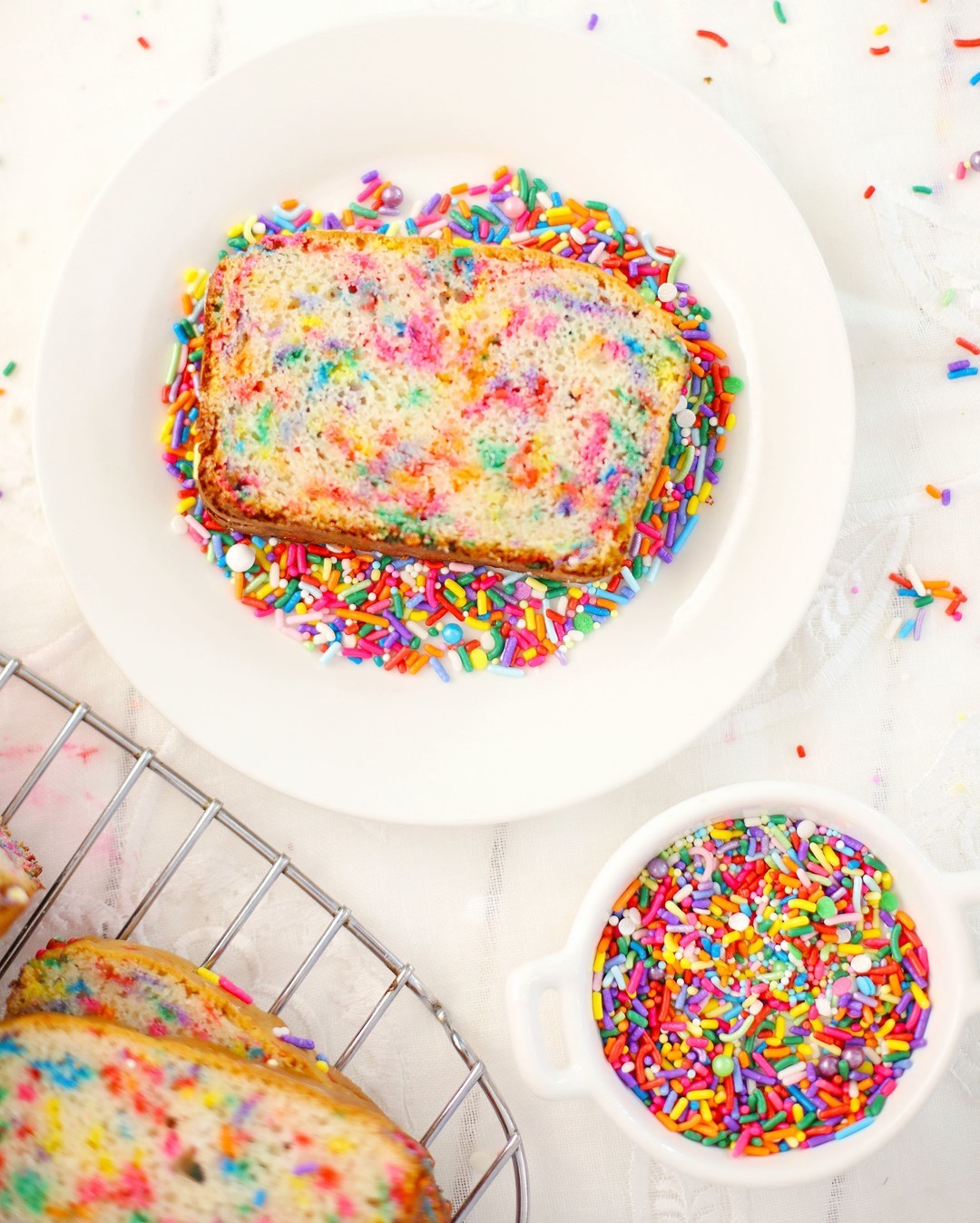 Image credit: @simplisticallyliving
You've got to completely melt the ice cream before stirring the flour in. There's no hacking this by popping it in the microwave, as this changes the molecular structure of the ice cream, and affects the final texture of the bread.
Get marbled Ice Cream Bread by using two different ice cream flavours, and choose to zhng-up your bread with optional toppings, or mix them into the batter—only use dry add-ons!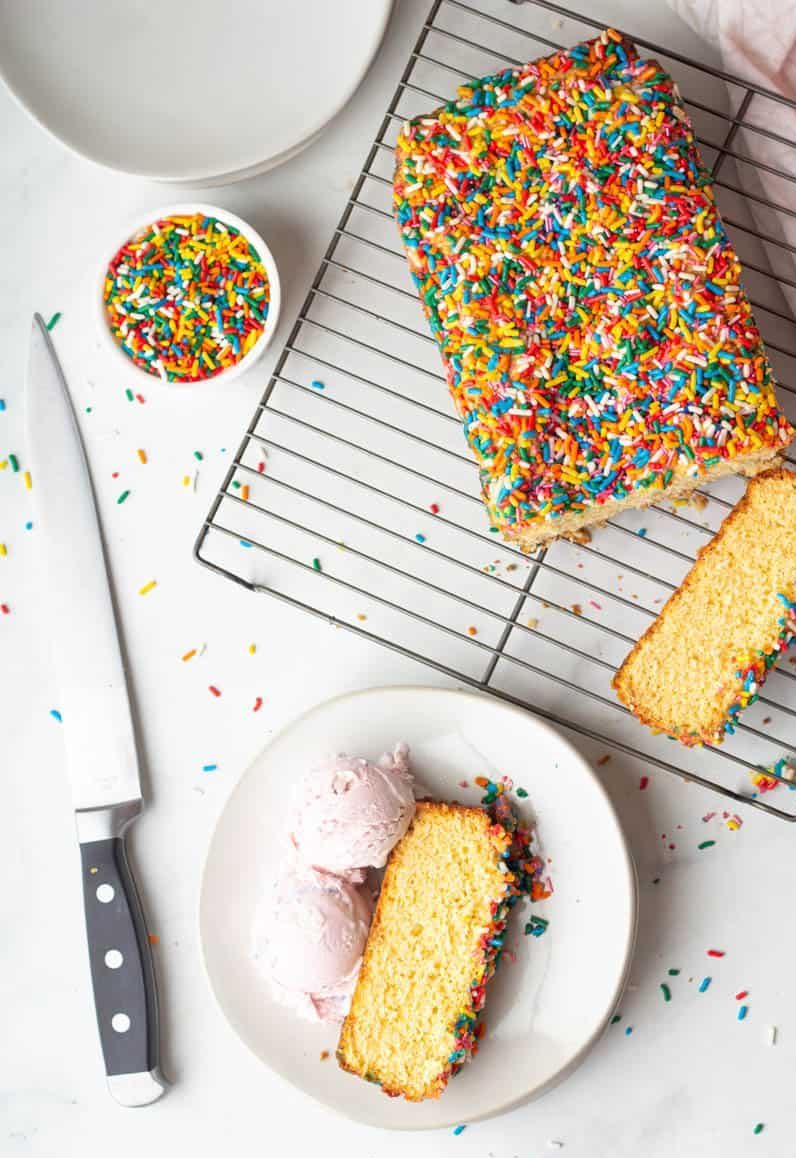 Image credit: Midget Momma
Make French toast with the Ice Cream bread, or simply lightly toast a slice and have it with more ice cream on the side.
Yield: 8 servings
Cooking time: 1 hour
Ingredients:
2 cups ice cream, completely melted
1 1/2 cups self-raising flour
Optional toppings or add-ins:
Rainbow sprinkles
Nuts
Chocolate chips
Dessicated coconut
Sliced fresh fruits
Dried fruit
Cookie crumbs
Oreo cookies
Directions:
Preheat the oven to 175°C, and grease a 9″ x 5″ loaf pan before setting it aside. Alternatively, line the pan with baking paper.
In a large mixing bowl, stir the melted ice cream and flour together till just fully incorporated. Don't overmix! If you're using add-ins, mix them in at this point.
Transfer the mixture to the loaf pan, and smoothen the top.
Add toppings, if using, then bake for 40 to 45 minutes, or till an inserted toothpick comes out clean.
Cool on a cooling rack for 10 to 15 minutes before slicing to serve.
Recipe adapted from Midget Momma's post.
For more easy recipes to try at home, here's an Indomie pizza recipe! Otherwise, make OTT freakshakes at home with these 15-minute cafe-style dessert recipes.
Indomie Pizza Recipe: This Instant Noodle Hack Lets You Eat Indomie On The Go
The post Make 2-Ingredient Ice Cream Bread With This Viral Tiktok Recipe appeared first on EatBook.sg – New Singapore Restaurant and Street Food Ideas & Recommendations.