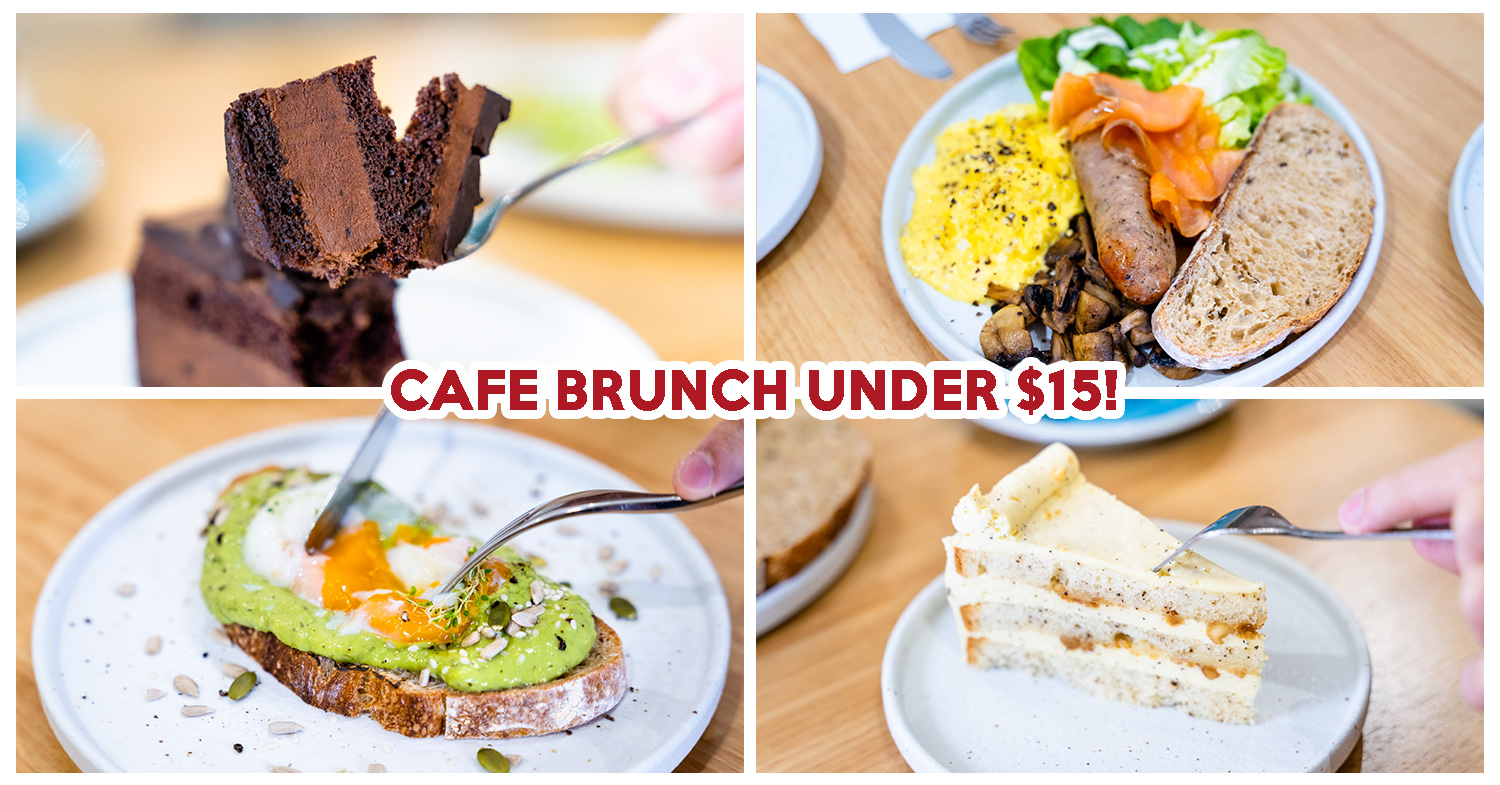 Main Street Commissary at Jalan Besar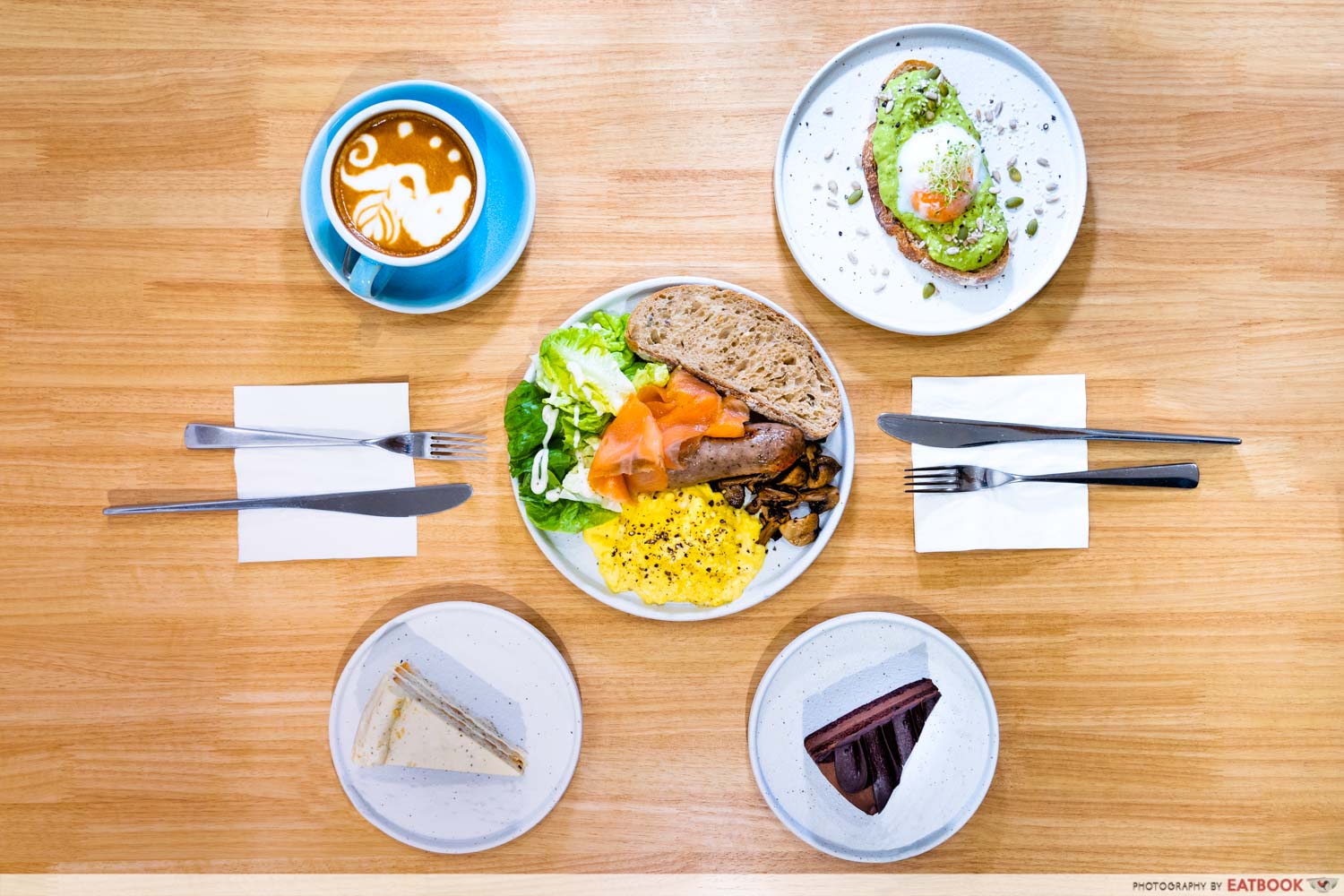 Personally, I'm not a huge fan of cafe brunch food anymore, in fact I think the whole concept of it has made me rather jaded. However, upon discovering the existence of Main Street Commissary recently, the cafe piqued my interest because of the people behind it. Unlike others, this place is run by a local creative agency, PROTOCOL, collab-ing with local eatery Bearded Bella to offer an interesting specialty coffee experience. 
Located in a shophouse along Rowell Road, they serve both sweet and savoury food, with all-day breakfast and their cakes being crowd favourites. I headed down with a dining companion to find out more about what their whole schtick was about.
Bearded Bella Review: Beautiful Cafe Serving Melbourne-Inspired Food At Tanjong Pagar
Food at Main Street Commissary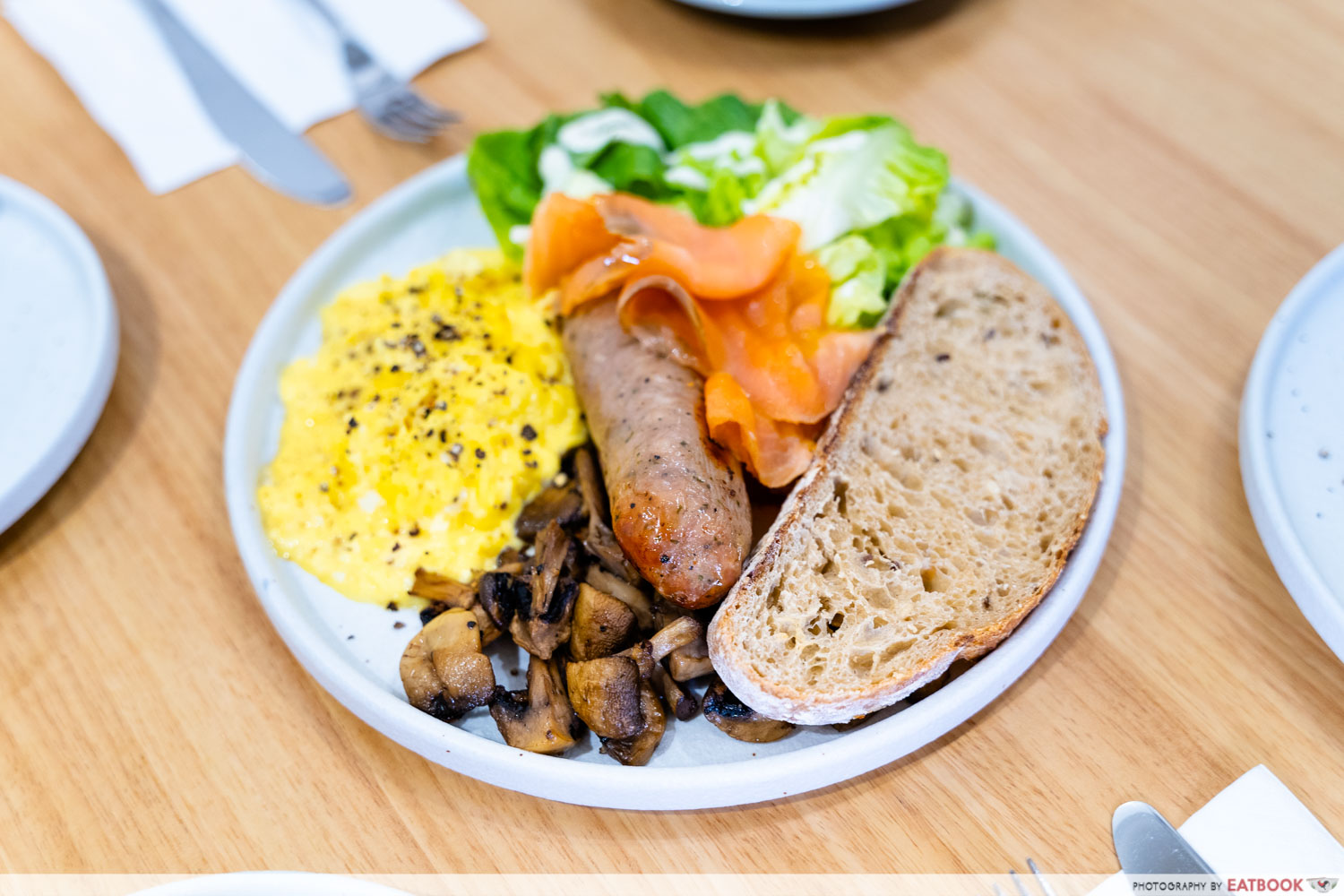 My hunger drove me to start with the Breakfast Of Champions ($12+). You can say the dish is bao ga liao, with a garlic pepper sausage, scrambled eggs, roasted mushrooms, salad greens, and even crispy sourdough toast as well. To add on to that, I couldn't resist topping up a portion of Smoked Salmon ($3+) as well.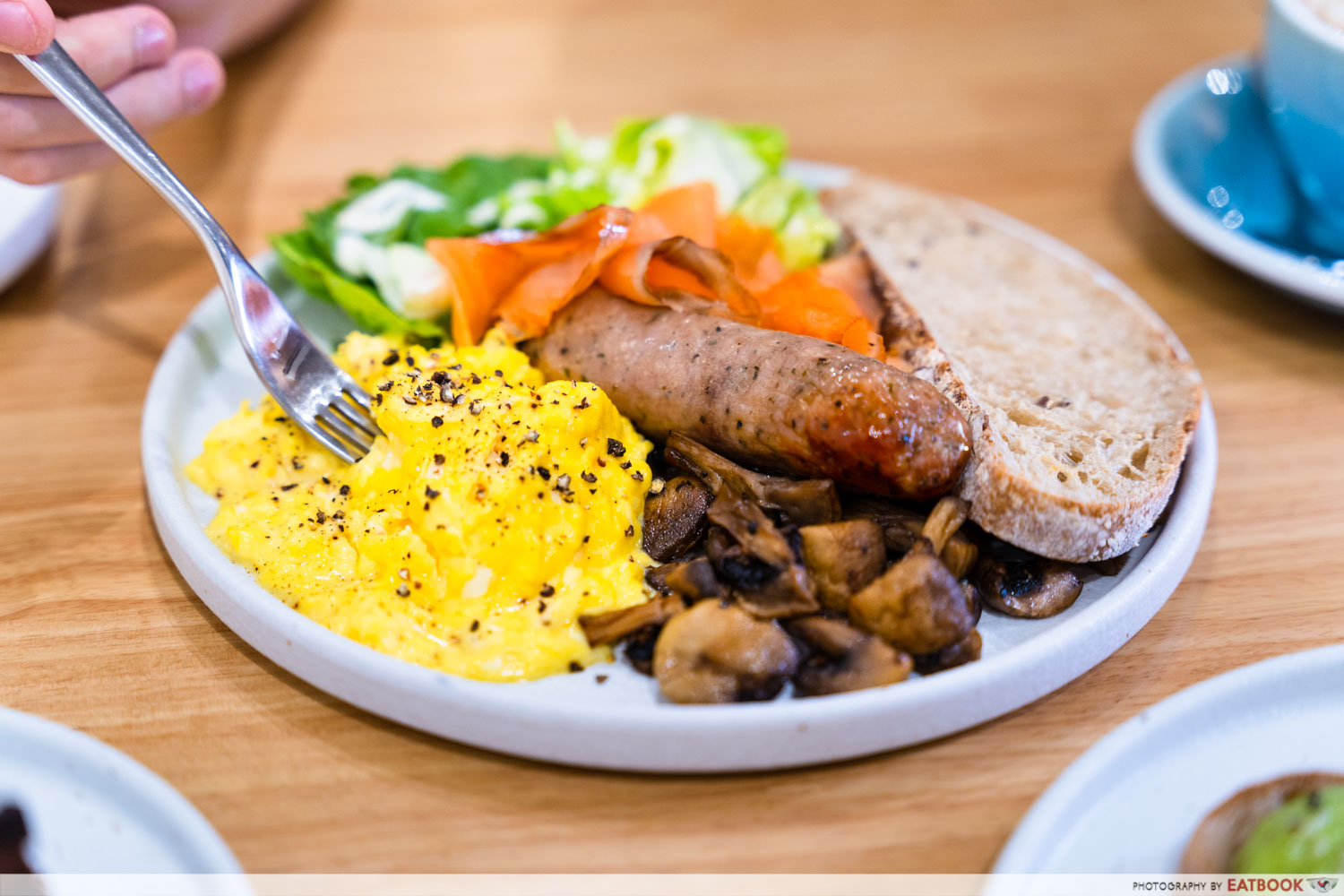 The chunky garlic sausage had a nice lean meat to fat ratio while being well-seasoned enough. Buttery and creamy, the scrambled eggs added a pleasant fluffiness to the dish, while the mushrooms brought a juiciness that I enjoyed.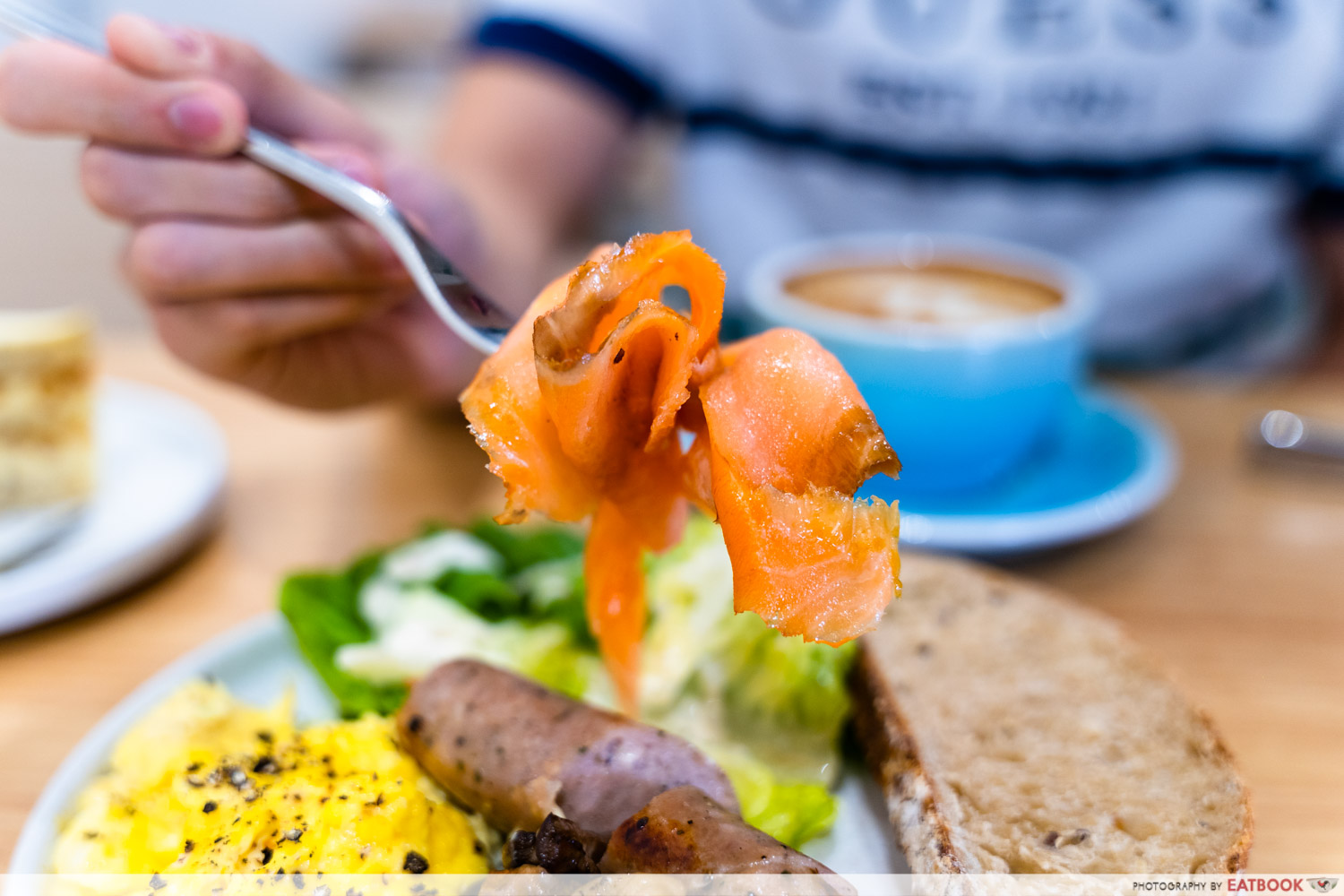 Additionally, the smoked salmon injected a savoury-saltiness which complemented the eggs and mushrooms particularly well. I wouldn't imagine people with smaller appetites enjoying this dish very much, as it can really be a "big breakfast" for some.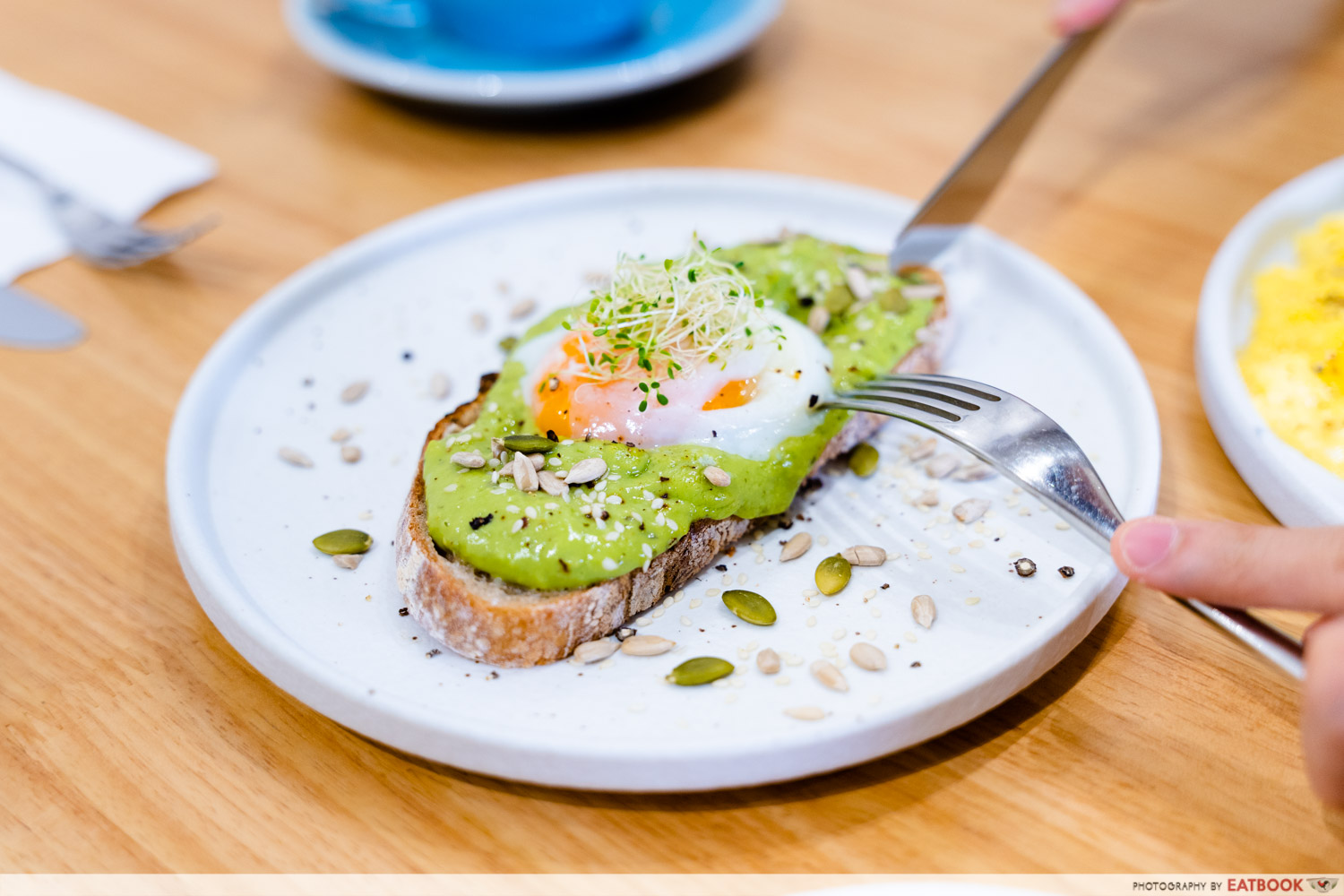 The epitome of basic brunch food would be the Avocado Toast ($10+) and I wanted to see how their version matched up. As expected, sliced avocados and poached eggs resting atop toasted sourdough bread, served together with alfalfa sprouts for good measure.
Creamy with slight nutty notes, the avocados were soft enough, though a little too mild-tasting and bland for my liking. Also, the sauce drizzled over the toast was a little too overpowering, with its sourness permeating the whole dish, masking some of the taste from the avocados and eggs.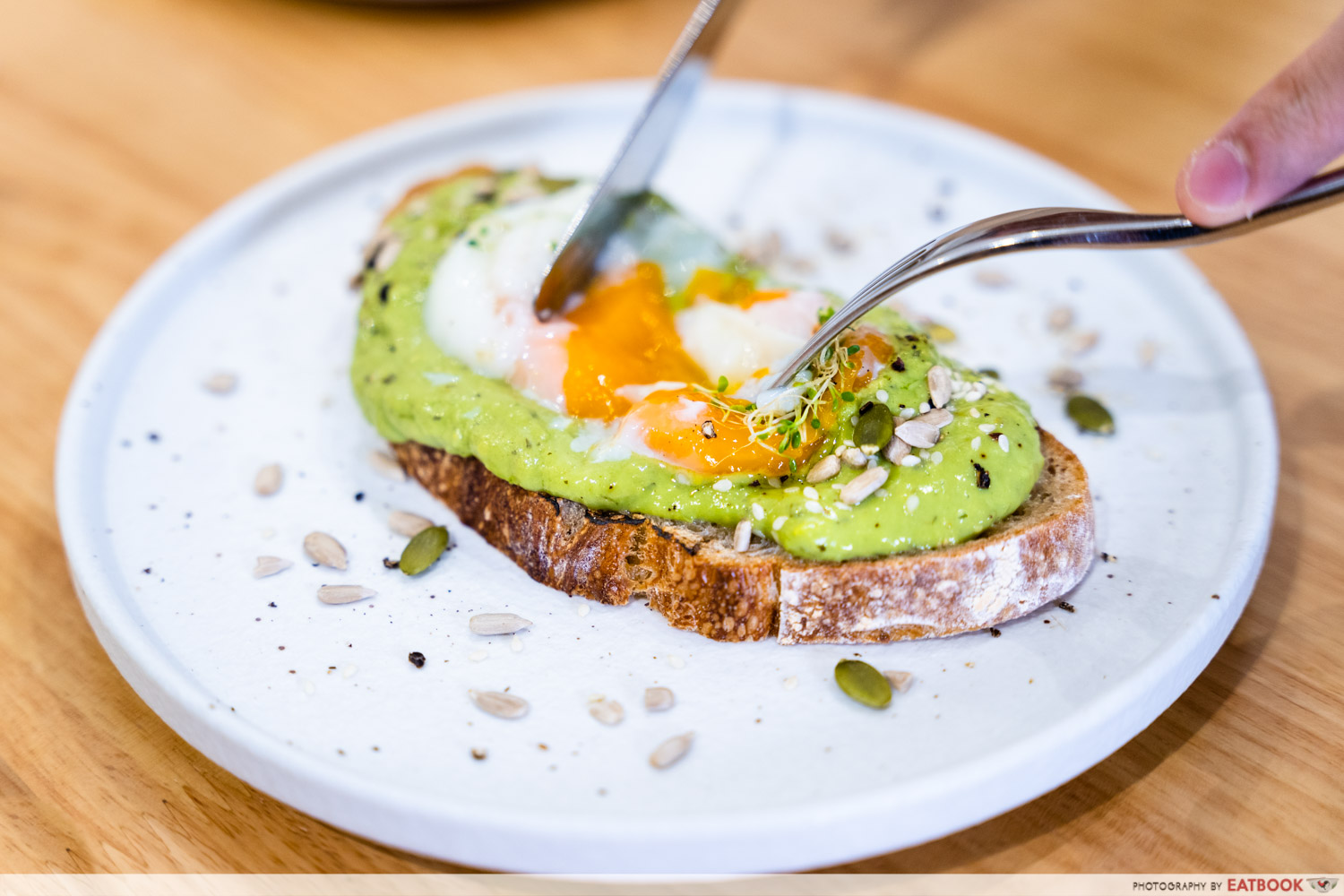 Yet, the poached eggs were pleasantly done, runny and molten in the centre, pairing well with the avocados and bread.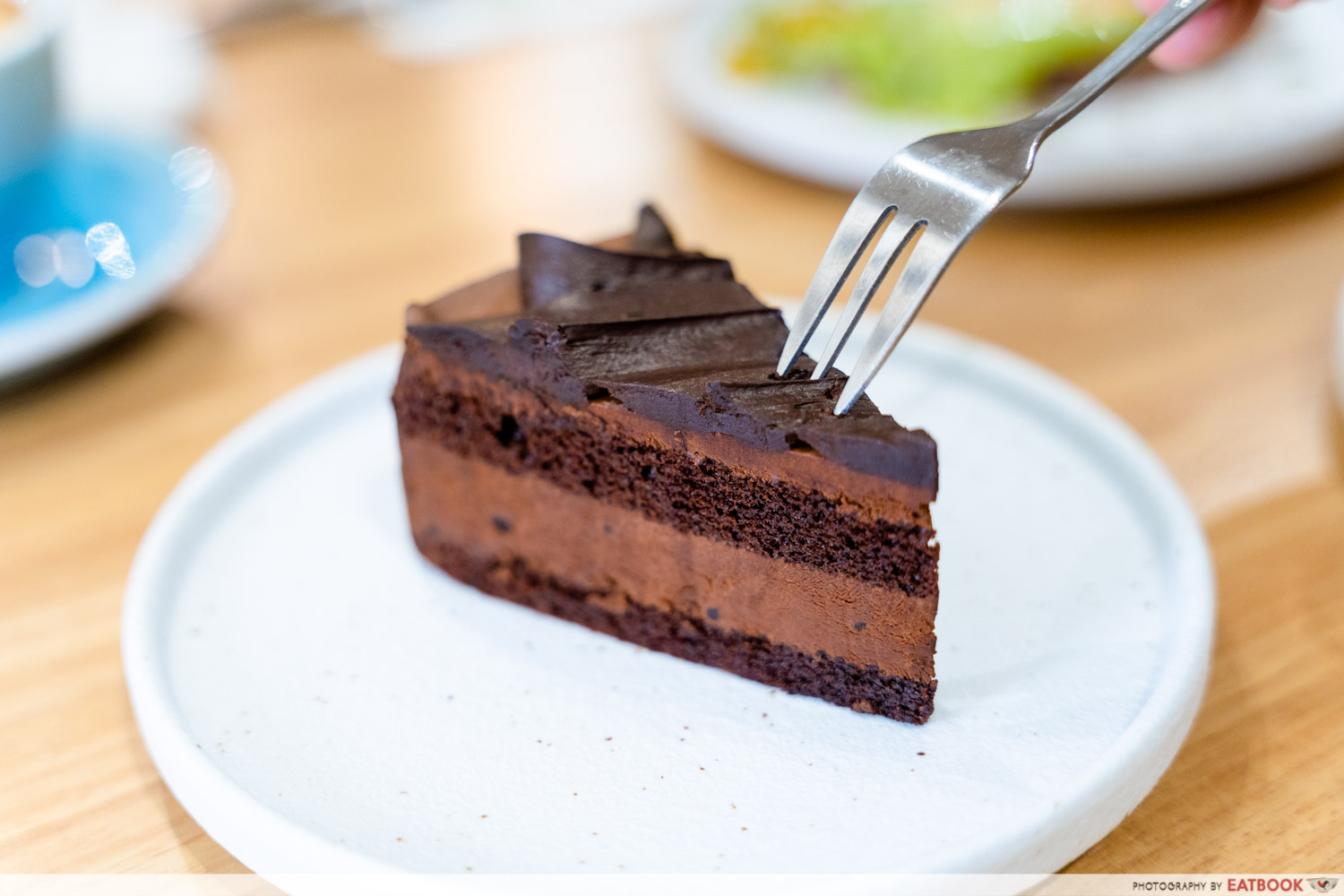 Not many things in life can be as irresistible as chocolate, so the Valrhona Chocolate Cake ($6.50+) was a must-try, at least for me. It's perhaps more common to find this premium French chocolate brand in higher-end restaurants, so I was extra hyped to try their version of this dessert right here.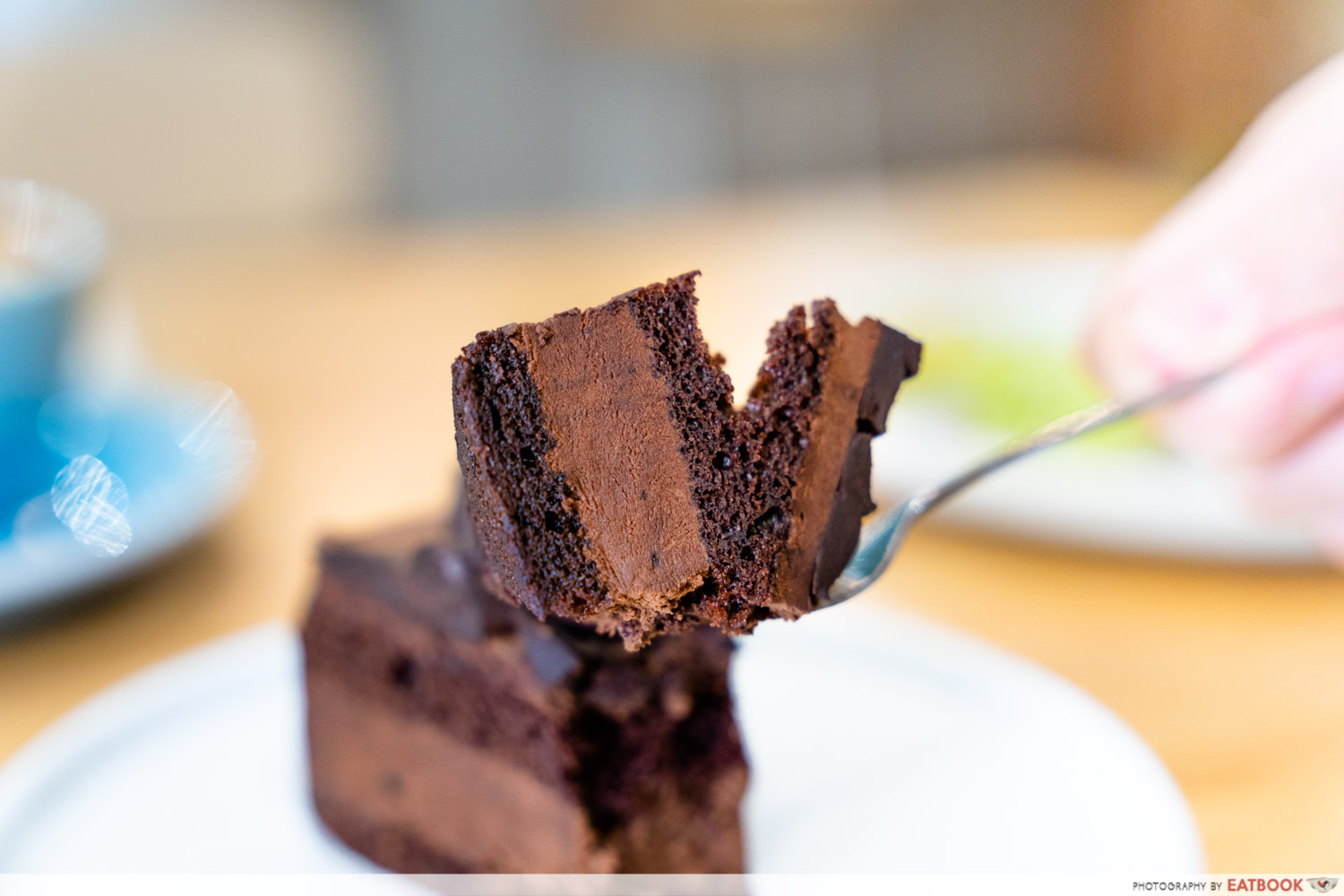 Richer than your usual chocolate cake, the slice was fudgy and decadent enough. But, what really stood out was how dense it was, full of both sweetness and bitterness. I'd imagine some getting rather jelak already after just a few forkfuls of cake.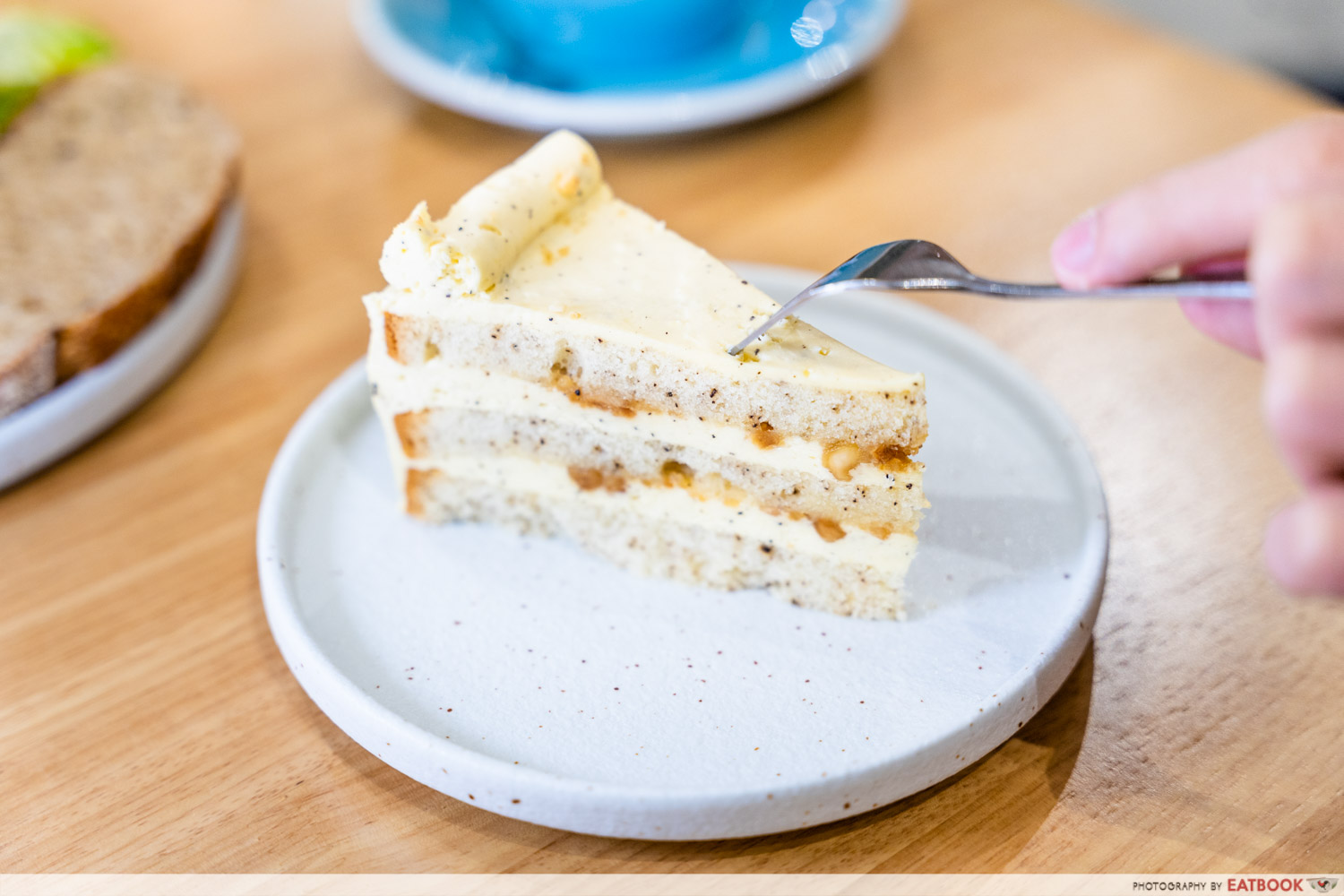 A lighter alternative would be the Earl Grey Cake ($6.50+), equally tasty despite not being as creamy and decadent.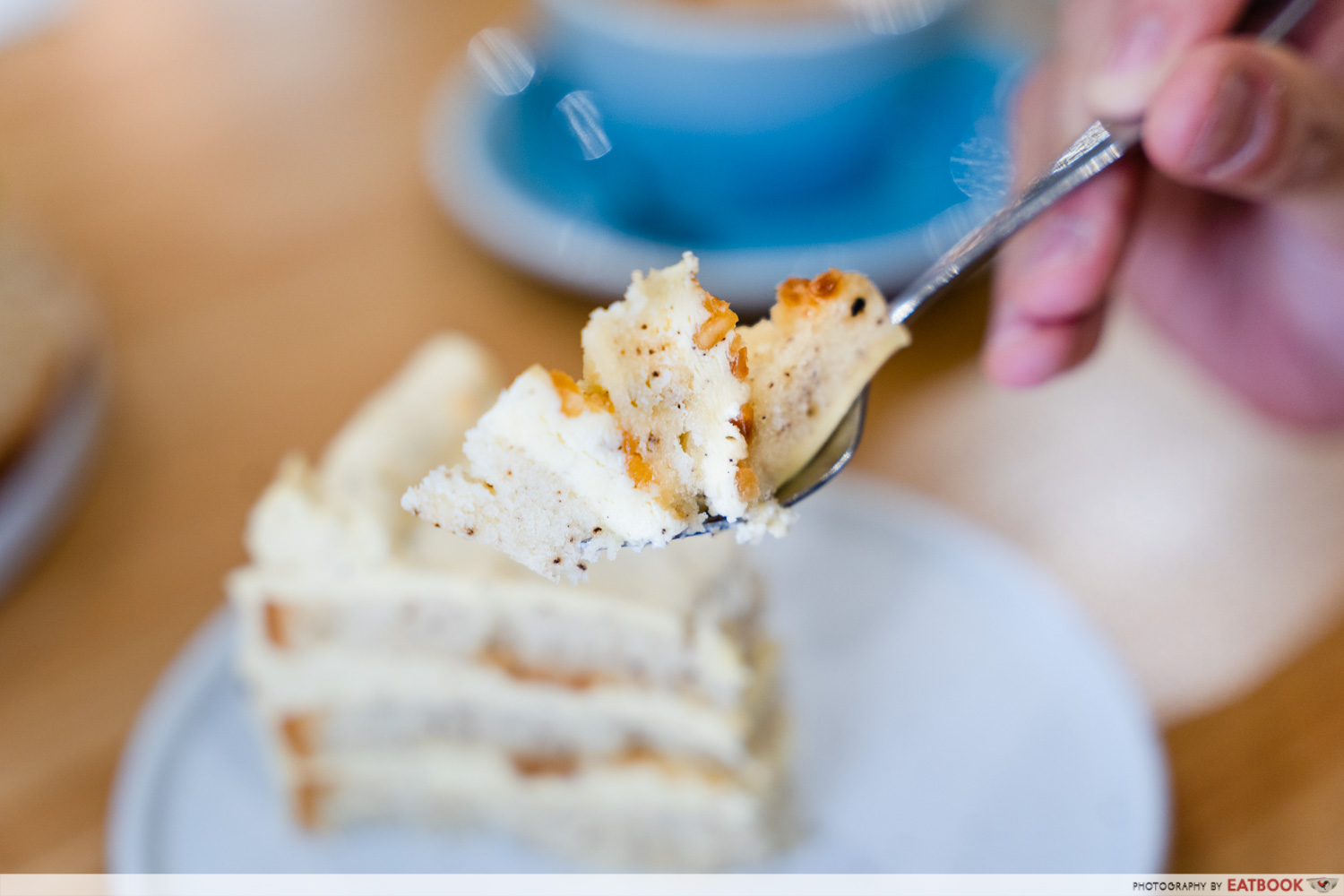 With flowery notes peppering the cake, each bite was a little milky yet citrusy at the same time. I'd have to credit them for how soft and moist the sponge was, allowing it to be an ideal post-meal indulgence that doesn't bloat you.
Stixers Review: New Izakaya Opened By Chirashi King Kong For Truffle Beef Rice Bowls, Mentaiko Pasta And More
Ambience at Main Street Commissary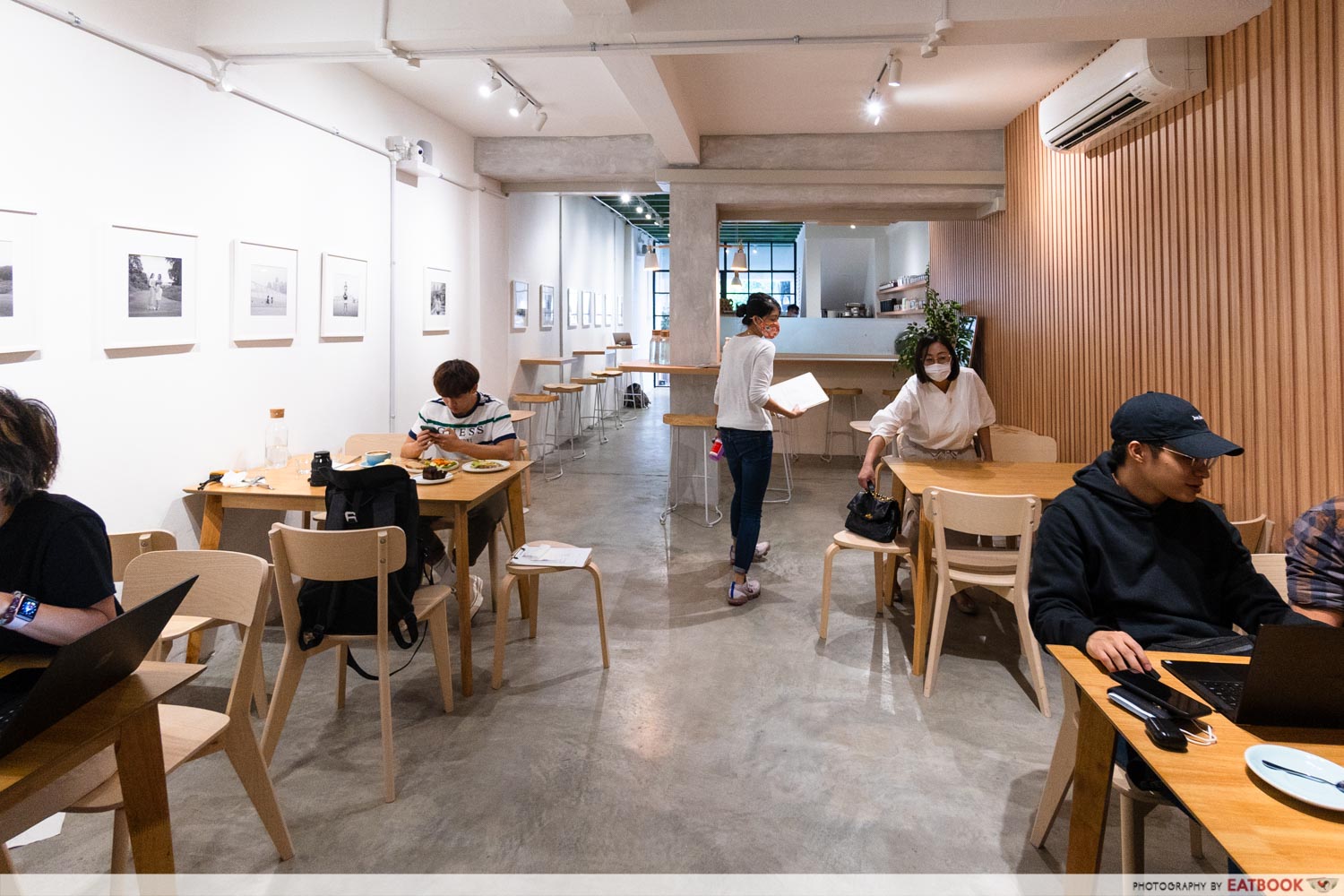 Main Street Commissary doesn't exactly scream convenience, as the cafe is actually about a 15 to 20-minute walk from Jalan Besar MRT Station.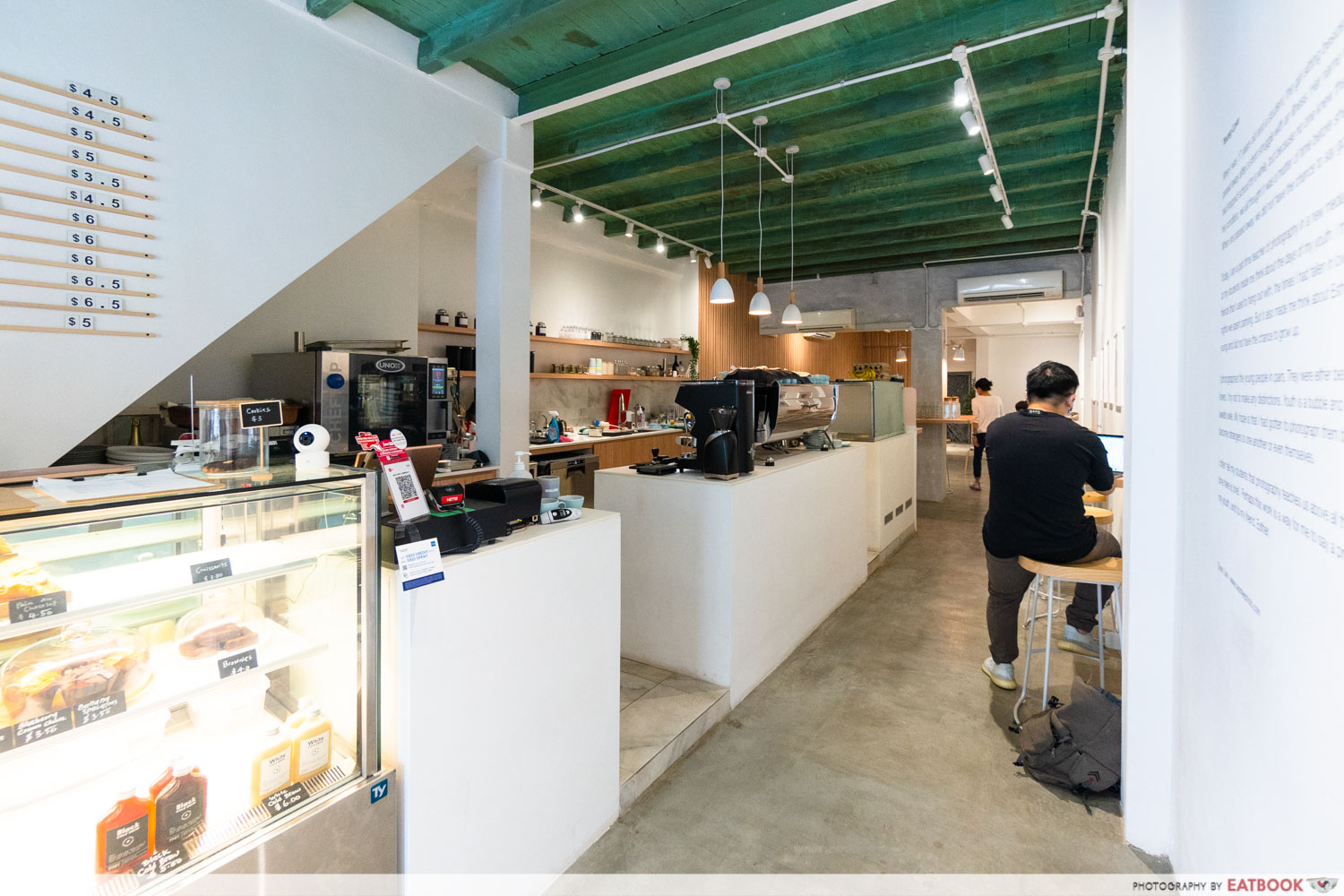 Its interior is beautiful though, with an open kitchen concept making your experience extra interactive. The vibes are extremely laid-back, with the entire cafe spotted with wooden tables and furniture that are spaced out well.
The verdict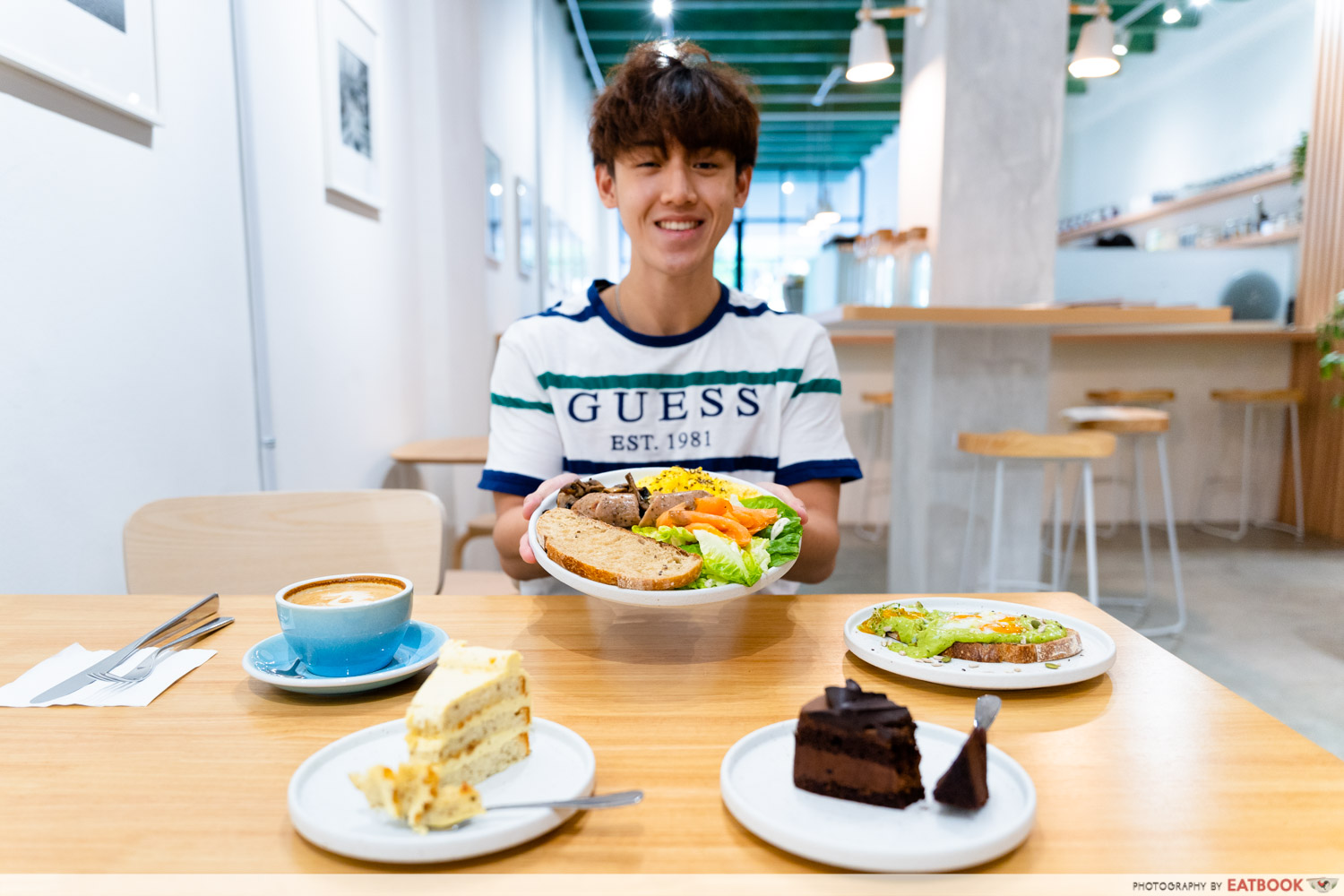 Despite my qualms about the ubiquity of basic cafes, I do feel Main Street Commissary has a lot more to offer, as they do have a decently extensive menu including salad bowls, specialty coffee, and even other pastries. 
We'd recommend visiting for their coffee and cakes, as they are indeed working with a former National Barista Champion in their midst. The Valrhona Chocolate Cake and Earl Grey Cake stood out to us as they were definitely better than average and suited different palates well.
For more food in the area, check out our La Vie review for aesthetically pleasing cakes and more also around Jalan Besar. Also, read our PICKLE Bakery review for burrata sandwiches and other bakes from Everton Park.
Address: 81 Rowell Road, Singapore 208014
Opening hours: Daily 9am to 5pm
Tel: 8884 0096
Website
Main Street Commissary is not a halal-certified eatery.
La Vie Review: Minimalist Dessert Cafe At Jalan Besar with IG-Worthy Lychee Boba Cake, Baileys Tiramisu And More
Photos taken by Melvin Mak.
This was an independent review by Eatbook.sg.
The post Main Street Commissary Review: Affordable Cafe Brunch And Valrhona Chocolare Cake In Jalan Besar appeared first on EatBook.sg – New Singapore Restaurant and Street Food Ideas & Recommendations.