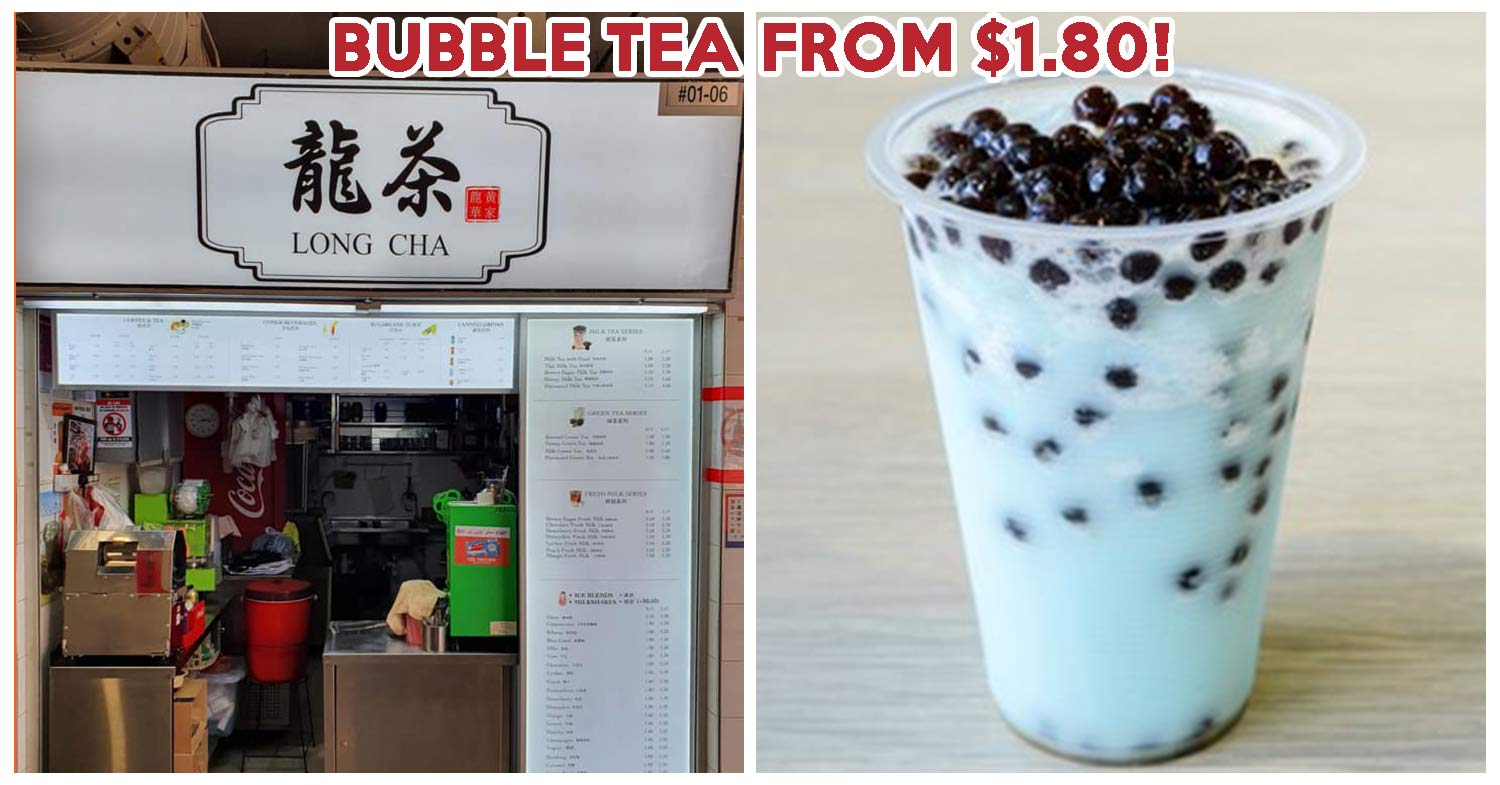 Long Cha bubble tea in Marsiling Mall Hawker Centre
Take a trip down memory lane with Long Cha's old-school bubble tea flavours. Run by a father and daughter duo, Long Cha is a hawker stall in Marsiling Mall that offers seven different series of drinks, ranging from a classic cup of kopi, to vibrant flavoured ice-blended bubble teas that will remind you of your childhood.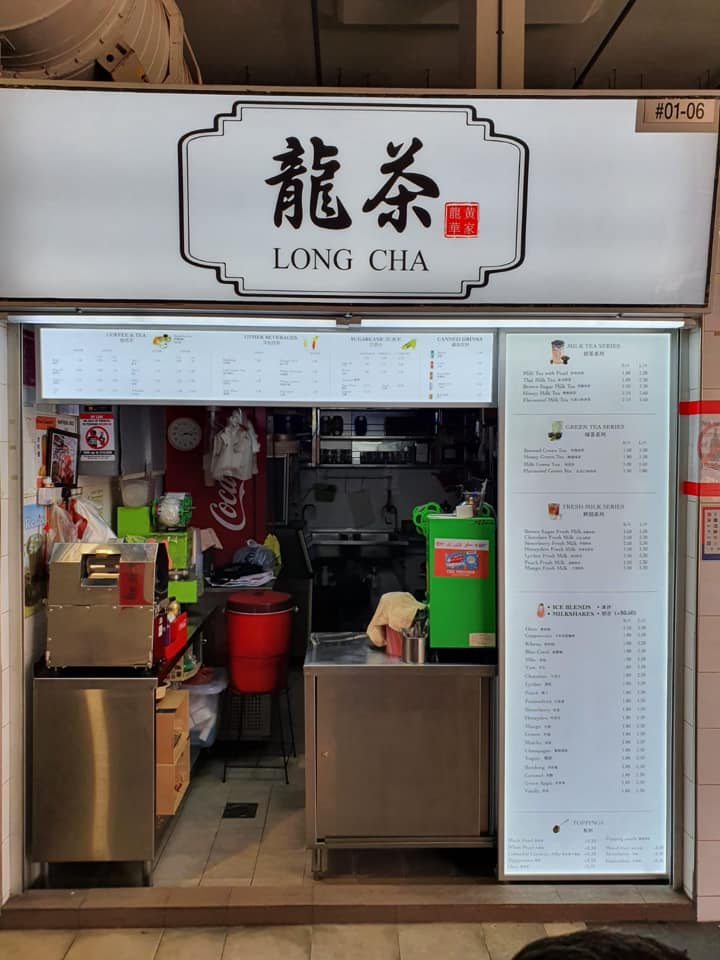 Image credit: Long Cha
Long Cha is hard to miss as the store is brightly lit with panels, showcasing their stall name and menu. It stands out from the crowd with its atas-looking logo and simplistic stall front.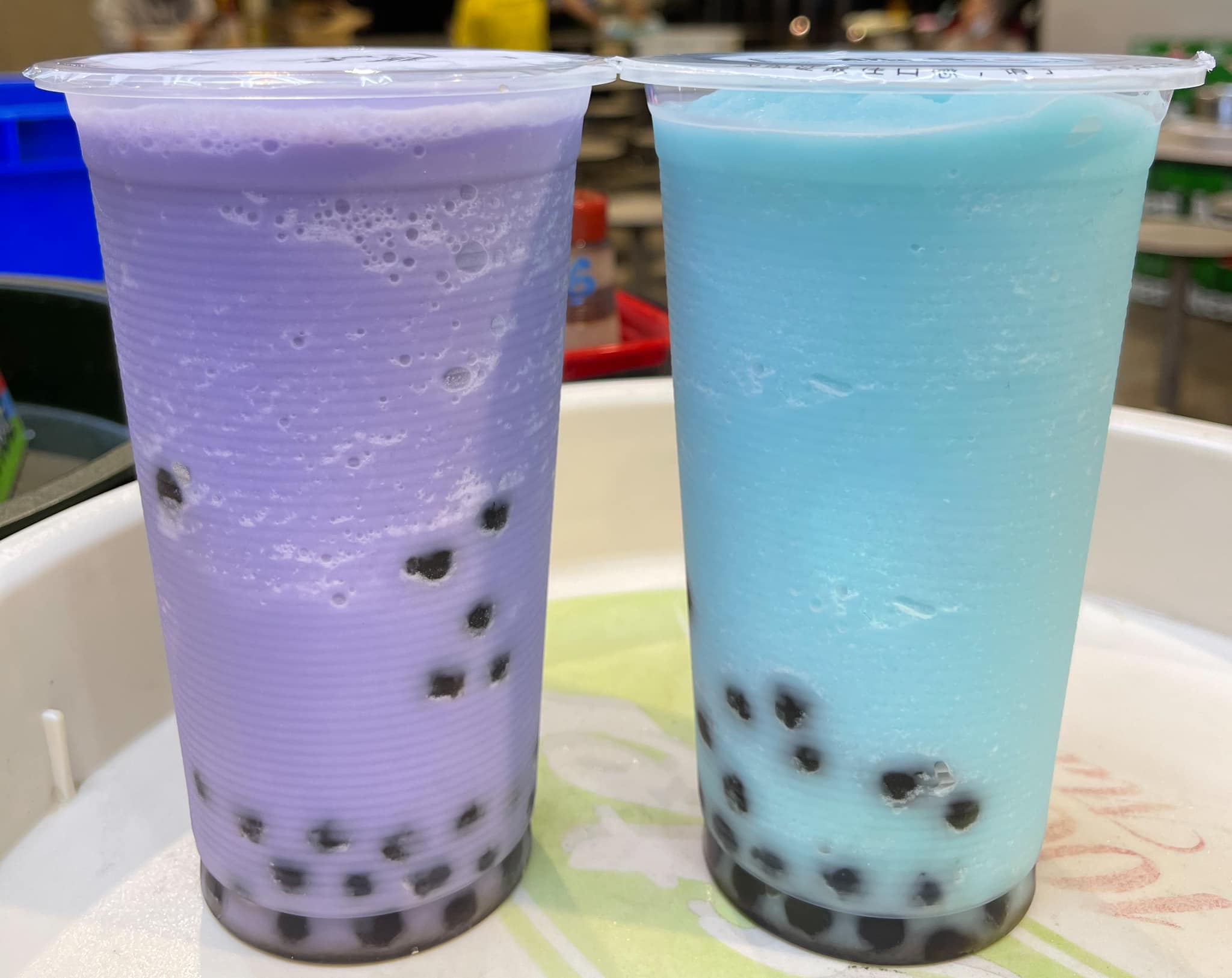 Image credit: Long Cha
For a nostalgic treat, check out their Ice Blend series where you can find flavours like Blue Coral (from $1.80), Oreo (from $2.50), Taro (from $1.80), and more. However, if ice blends are too simple and diluted for your tastebuds, you can upgrade them into milkshakes with just $0.50 more! 
Add texture to every sip of your drink with toppings such as Colorful Coconut Jelly ($0.30), Mixed Fruits Popping Pearls ($0.30), or Oreo ($0.70). If not, Long Cha also offers the classics—Black Pearl ($0.30) and White Pearl ($0.30).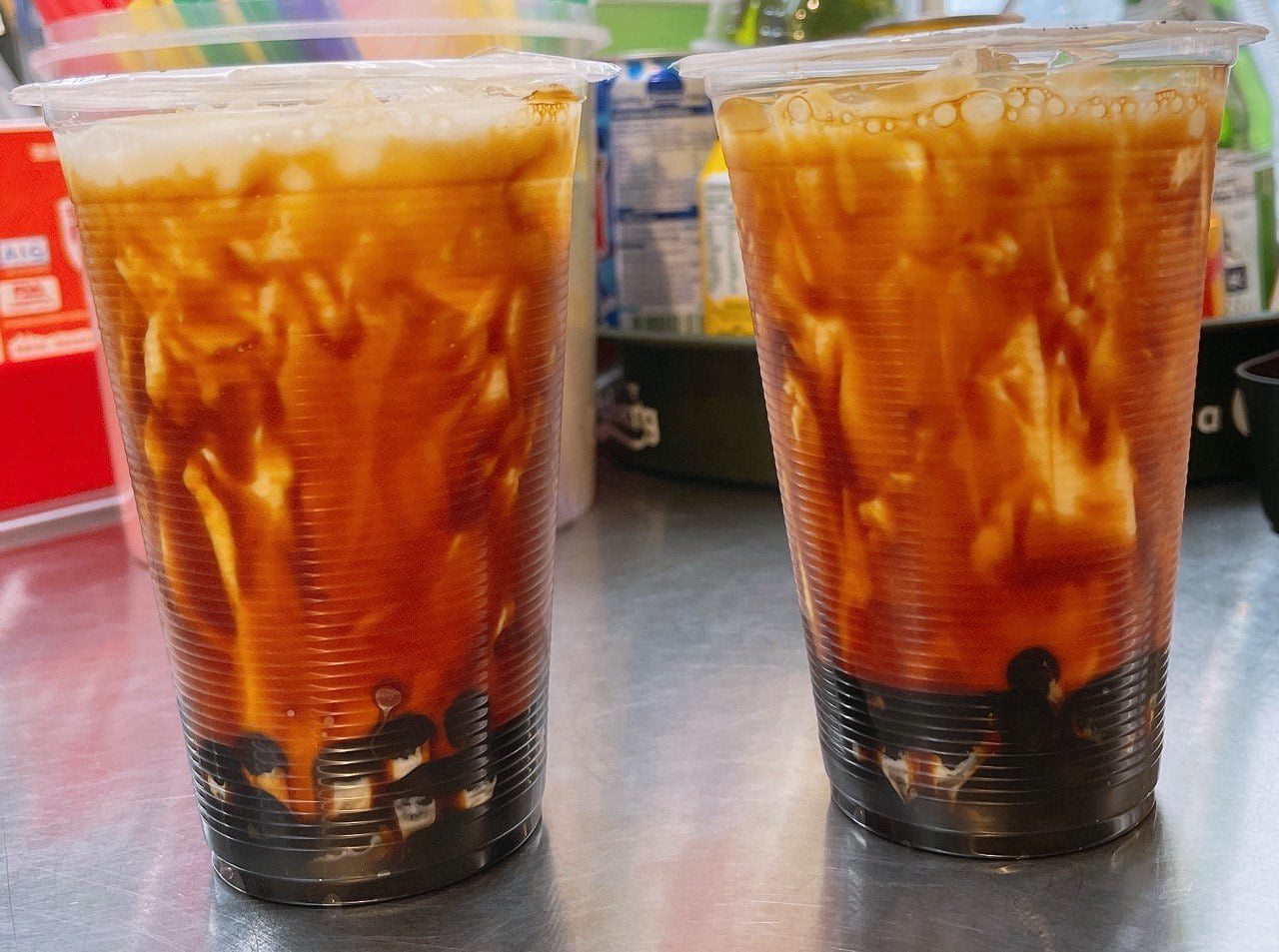 Image credit: Long Cha
If these old-school ice blends aren't for you, Long Cha also sell other bubble tea flavours such as Brown Sugar Fresh Milk (from $2.50), Milk Tea with Pearl (from $1.80), Honey Green Tea (from $1.80), and more at wallet-friendly prices as compared to your average bubble tea chain.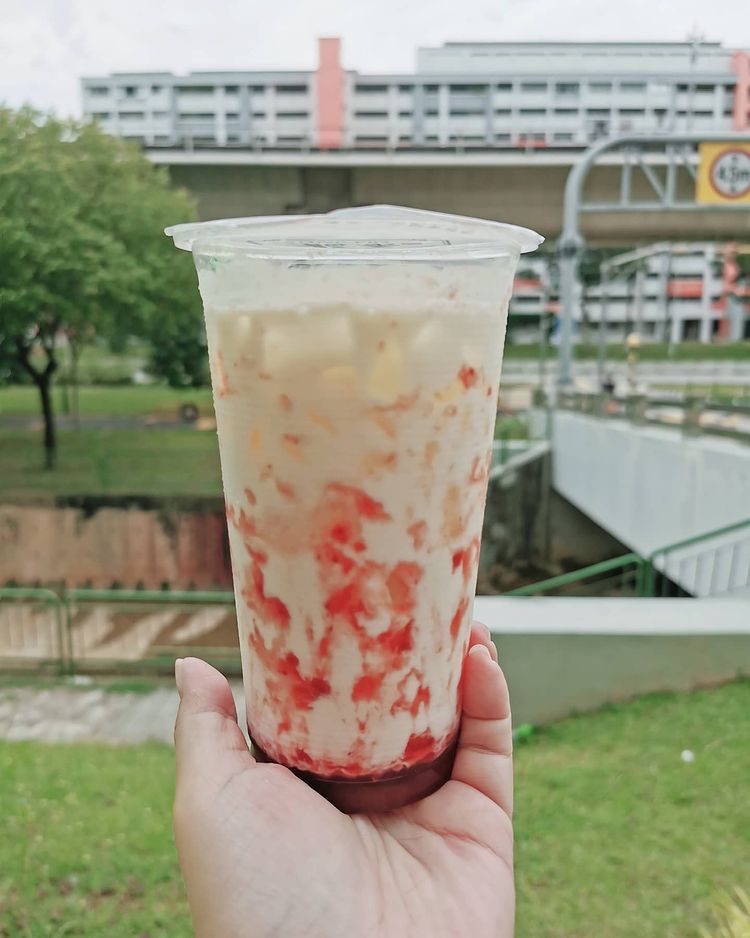 Image credit: @lady_equinox 
Alternatively, try out their crowd-favourite—Strawberry Fresh Milk (from $2.50), for a Korean-inspired refreshing cup of milk, with bits of strawberry pulp. 
Bubble tea aside, opt for their Breakfast Set ($2.80) to get a quick morning fix. Each set comes with toast and eggs, as well as your choice of kopi or teh. It is said that their coffee and tea is slightly thick and rich in flavour, giving you a morning boost to start your day. 
16 Traditional Bakeries In Singapore For Old-School Banana Pie, Orh Nee Tarts And More
If you are looking for more old-school food items to reminisce about the past, check out our guide to traditional bakeries in Singapore. If not, read our Yung Yung review for bubble tea flavours such as Lotus Biscoff Smoothies, and handmade jelly toppings. 
Address: 4 Woodlands Street 12, #01-06, Marsiling Mall, Singapore 738620
Opening hours: Tue-Sun 8:30am to 9:30pm
Website
Yung Yung Review: IG-Worthy Lotus Biscoff Smoothies, Flavoured Jelly Milk Teas And More At Bishan
Feature image adapted from @lady_equinox and Long Cha's posts.
The post Long Cha Has Old-School Bubble Tea In Flavours Like Blue Coral, Oreo And More appeared first on EatBook.sg – New Singapore Restaurant and Street Food Ideas & Recommendations.