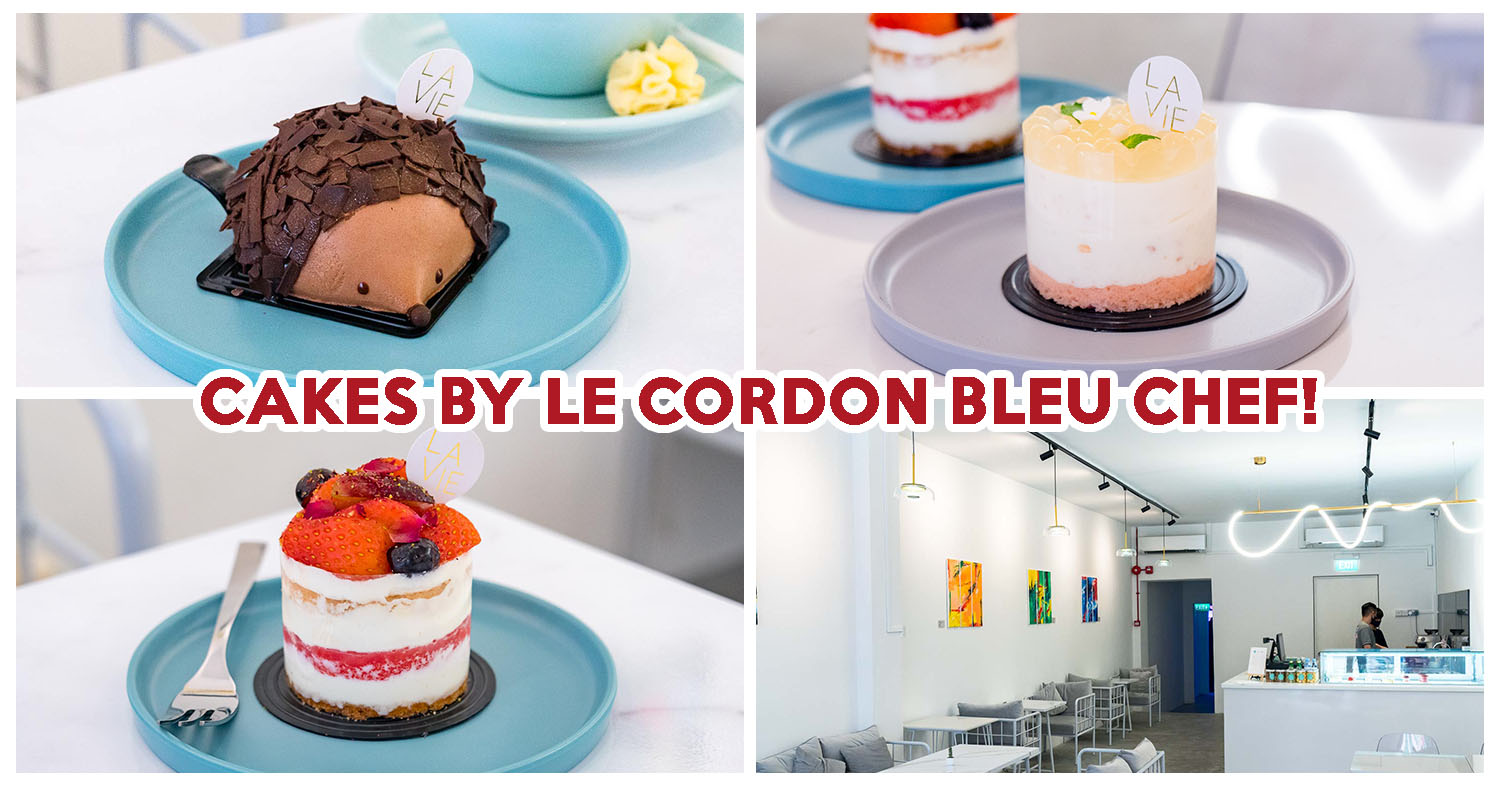 La Vie at Jalan Besar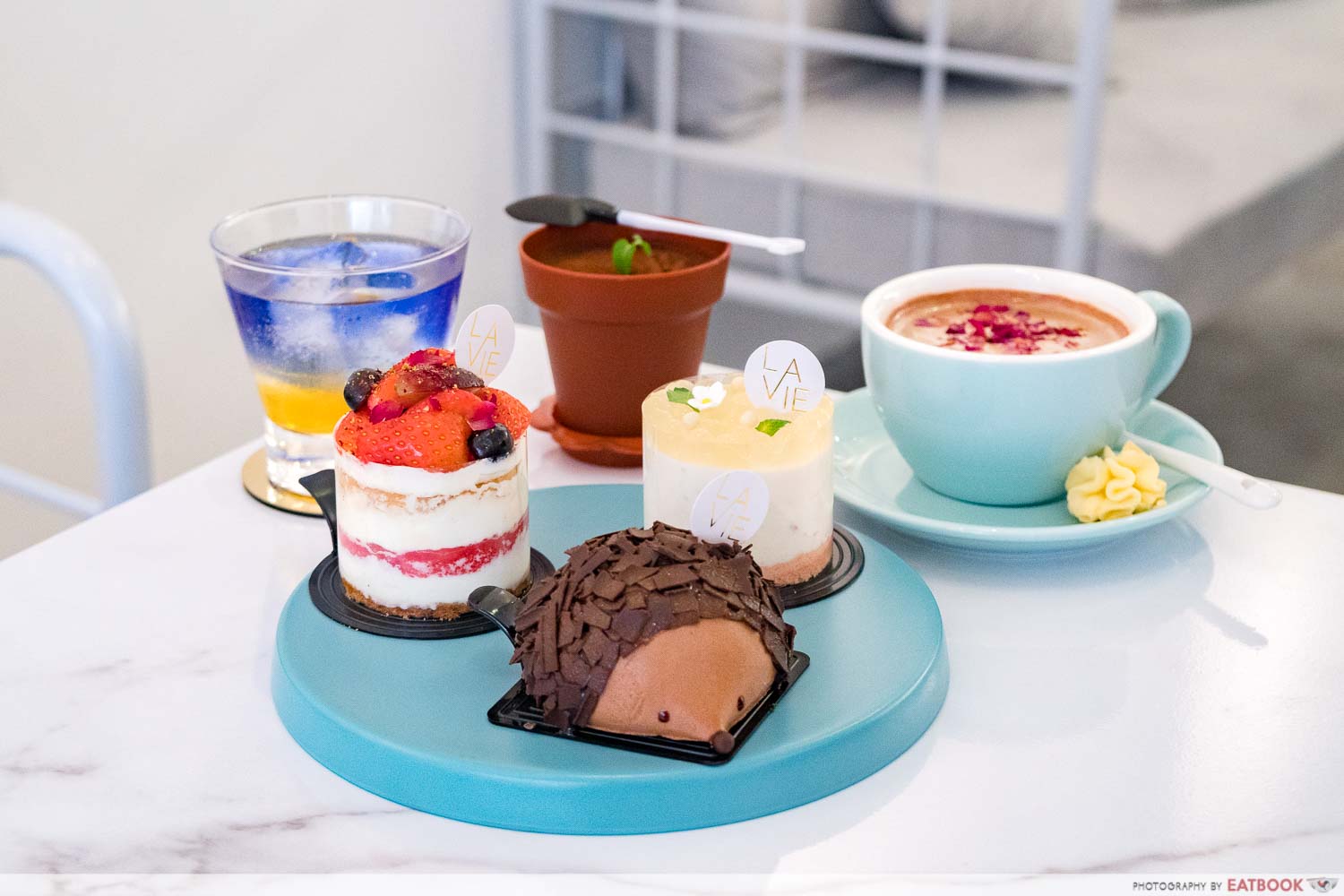 Formerly an online-only French patisserie, La Vie has expanded to become a standalone bakery.This follows the latest slew of online-turned-brick-and-mortar eateries, such as Jo-yi Bakery, Puffs & Peaks, Two Bake Boys, and more.
In light of the new restrictions implemented, do note that La Vie has revised opening hours to 12pm to 6pm between Tuesdays and Sundays. They also offer islandwide deliveries and takeaway options.
Along the row of famous eateries such as Swee Choon Dim Sum and Scissors Cut Curry Rice, La Vie has high expectations to live up to. However, having a pastry chef who received training at the famed Le Cordon Bleu does bump up the credibility of this cafe.
Tian Wang Desserts Review: Mahjong-Themed Cafe With Orh Nee, MSW Mousse And More
Food at La Vie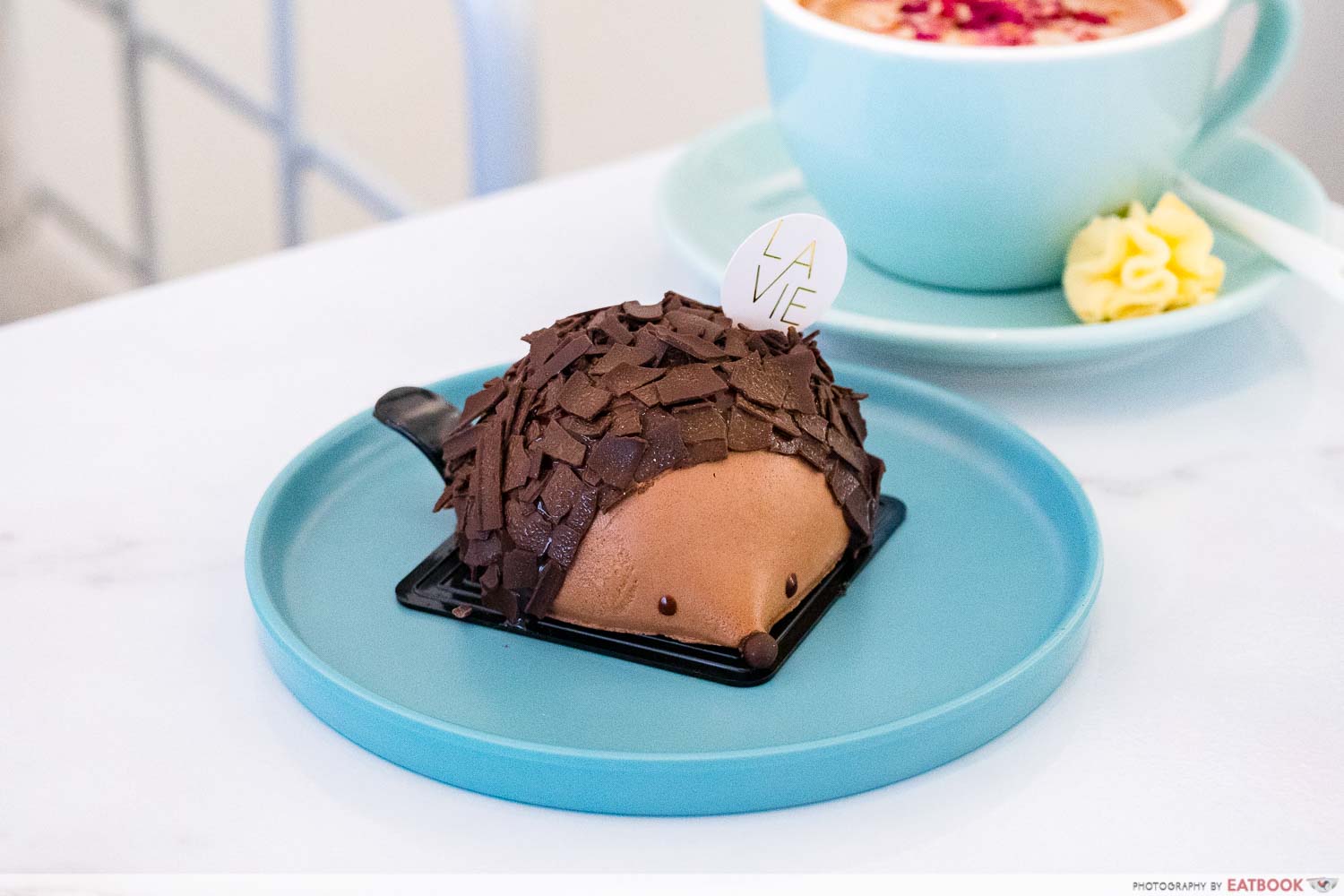 I was reluctant to cut up this cute chocolate porcupine named Epic ($11). Contrary to its exterior, it wasn't just a giant blob of chocolate mousse but it actually held rather meticulously crafted layers.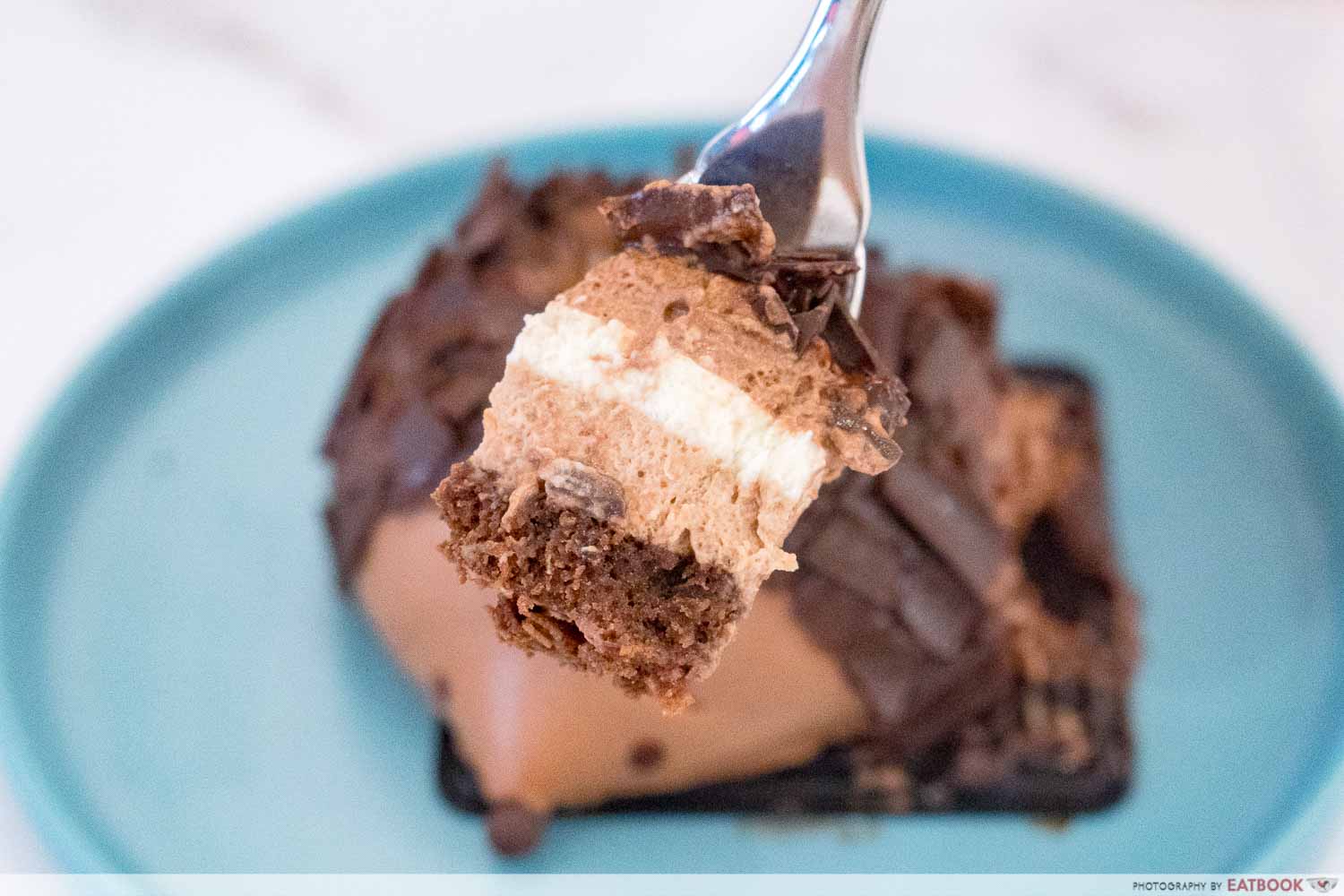 The well-demarcated segments consisted of triple chocolate mousse, crispy hazelnut dark chocolate, feuilletine, and brownie sponge cake. These different iterations of chocolate were a complex harmony, creating a multi-dimensional experience of sweet, creamy, crispy, and soft chocolate all at the same time.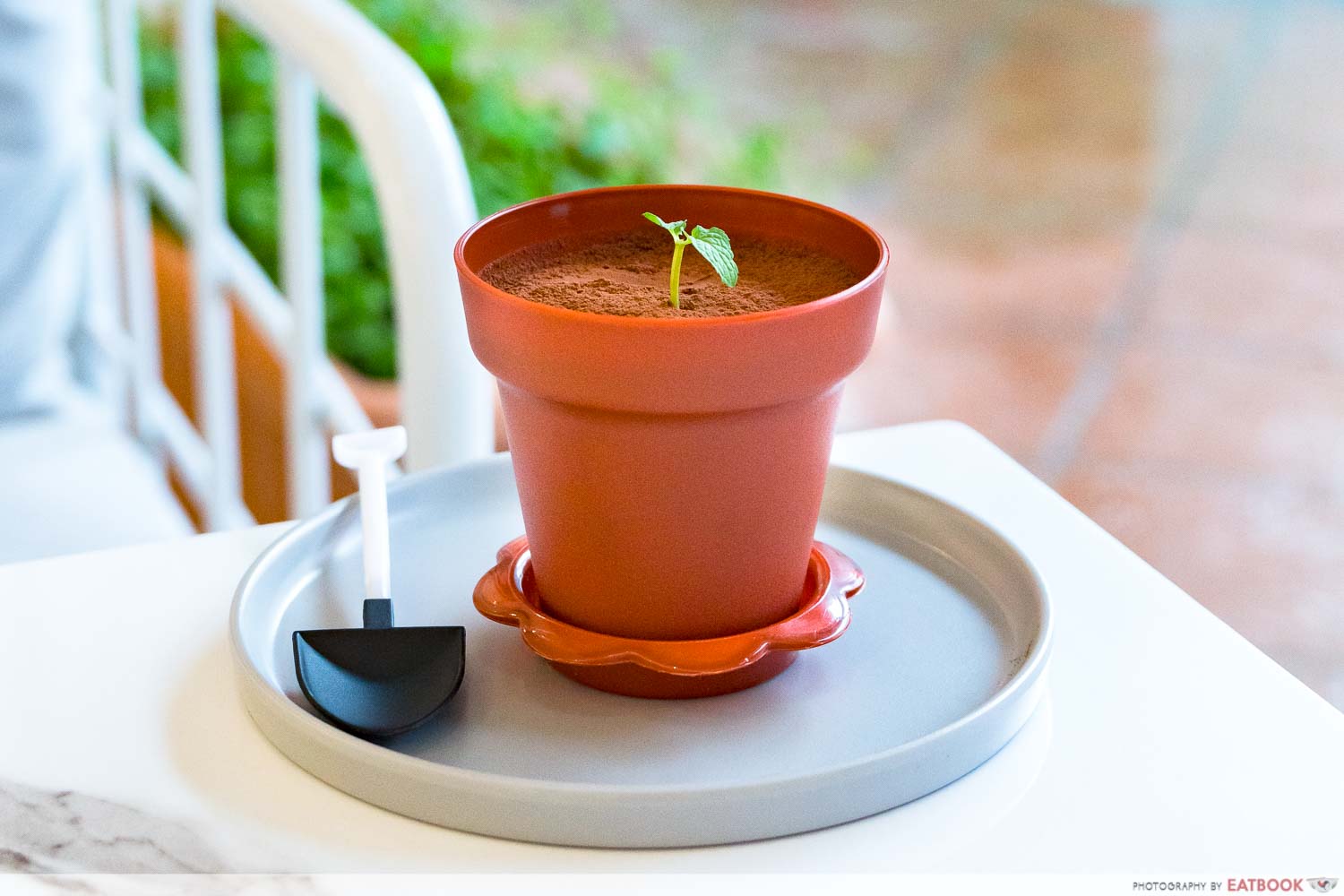 Their Baileys Tiramisu ($8.50) was served in a flowerpot, with a thick layer of cocoa powder as the "soil". While simple, it fits well into the artsy aesthetics of the shop.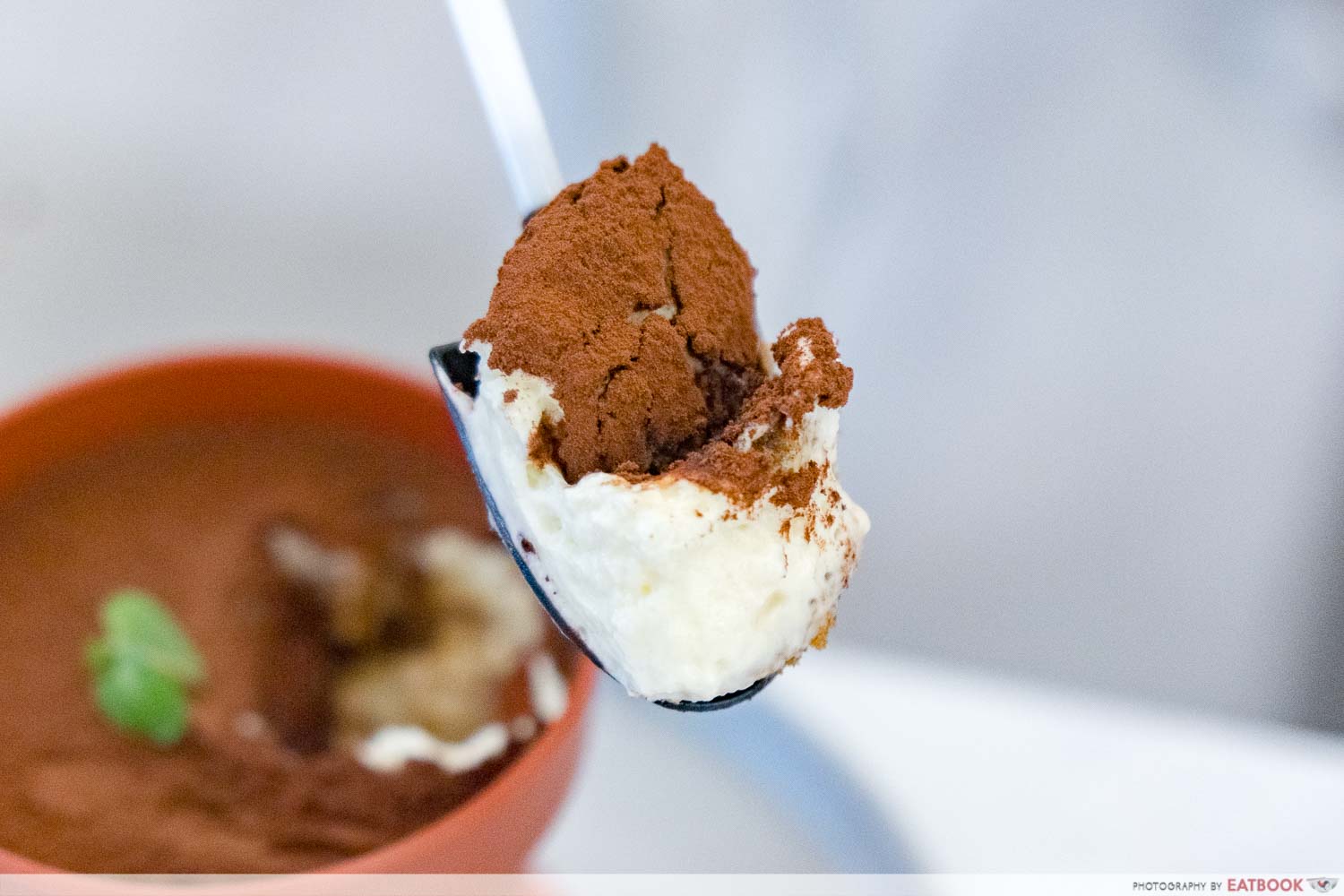 I would recommend shovelling deeper into the pot to balance out the ratio of bitter cocoa powder for your first mouthful. Their well-executed mascarpone zabaione beneath not only won a rhyme battle, but it also won over my taste buds with its light cream cheese and sweet wine flavours. They were distinct yet not overpowering.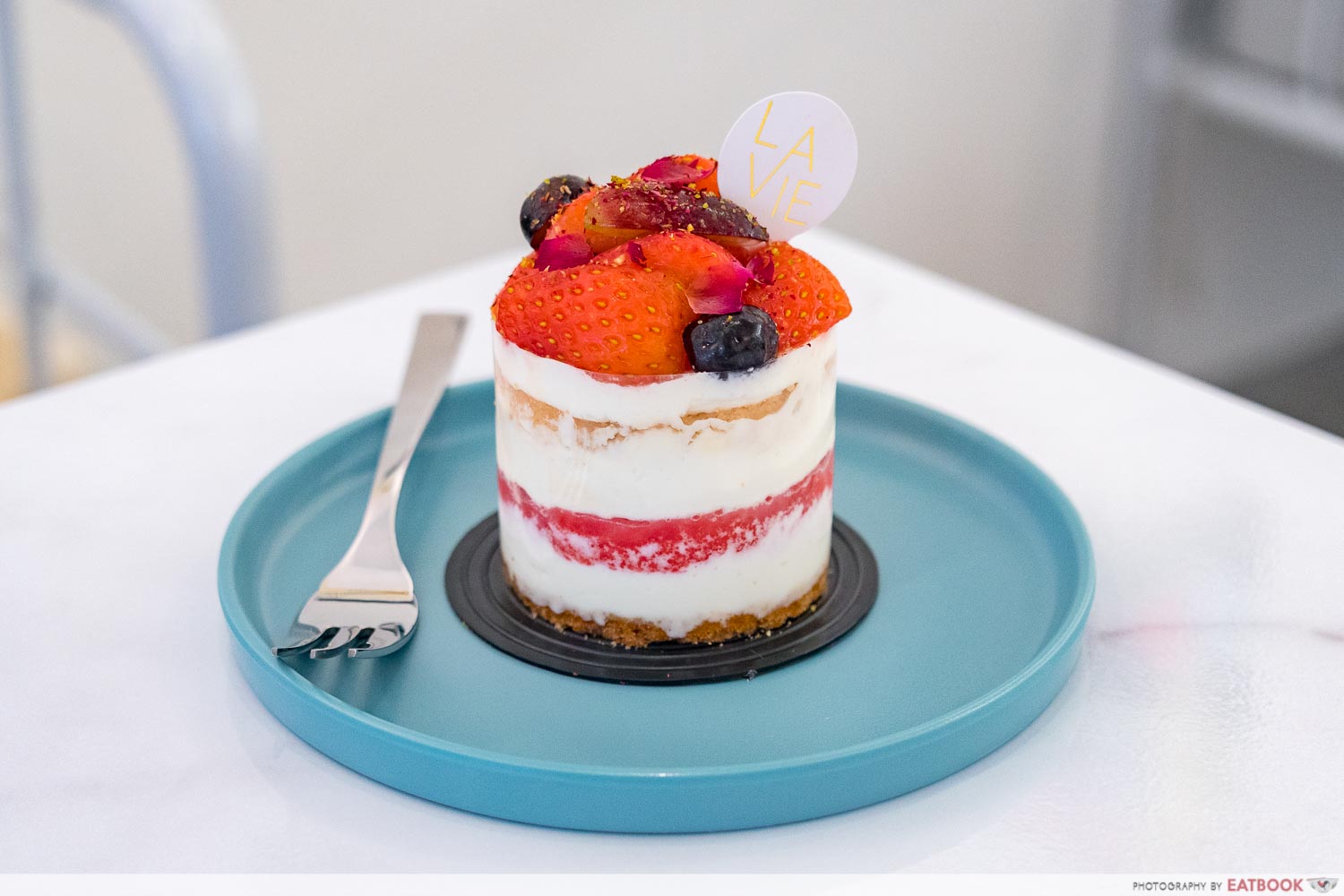 Their rendition of the iconic Black Star Pastry cake from Sydney, the Watermelon Strawberry ($9.50), is presented like a dacquoise, with layers of rose chantilly cream, watermelon, and fruits to cap off the structure. 
The rose aroma within their chantilly cream was a bit too much for me as I felt it tasted artificial. My dining companion, however, thought it was the perfect ratio.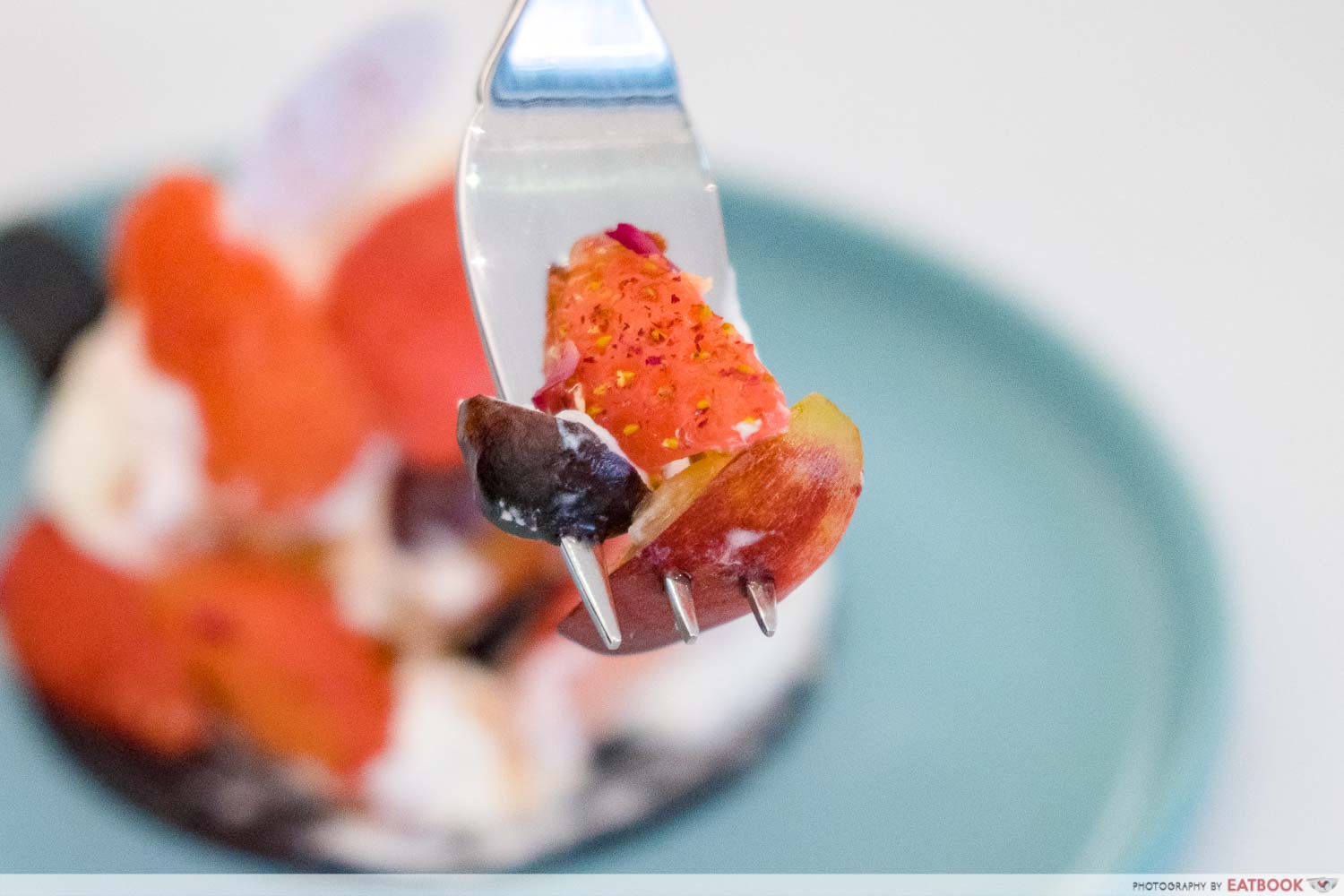 The toppings of fruits were fresh, firm, and juicy, a sign of the desserts being made fresh daily.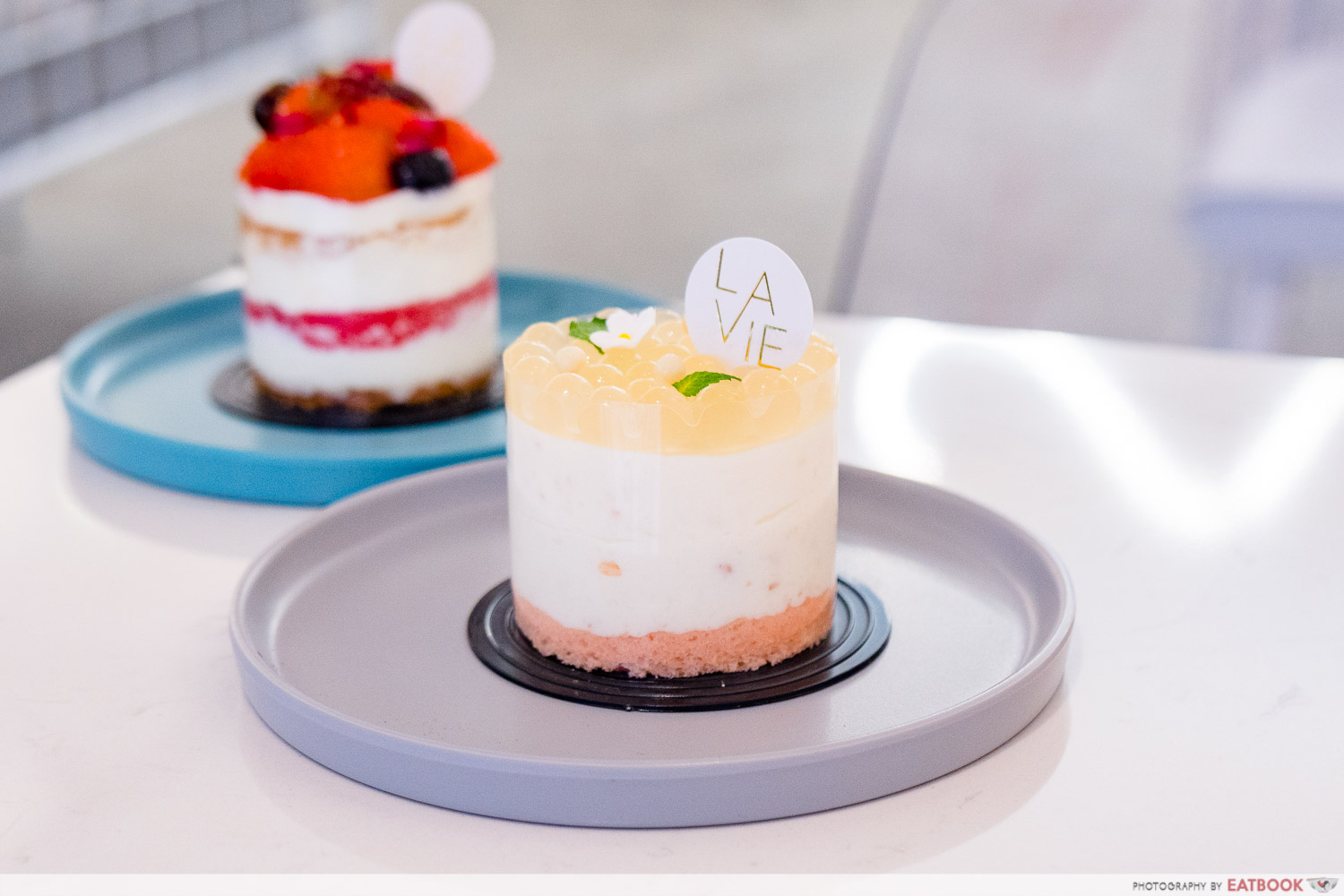 Although boba pearls on anything have become more gimmicky lately, the boba-topped Chloe ($8.50) proved to be an exception. The dessert came with princess-like aesthetics of pastel colours that made it too precious to be ravished by our spoons.
Though the dessert comprises lychee mousse, rose sponge, and popping lychee pearls, the lychee-dominant treat still came across as pleasantly sweet and aromatic.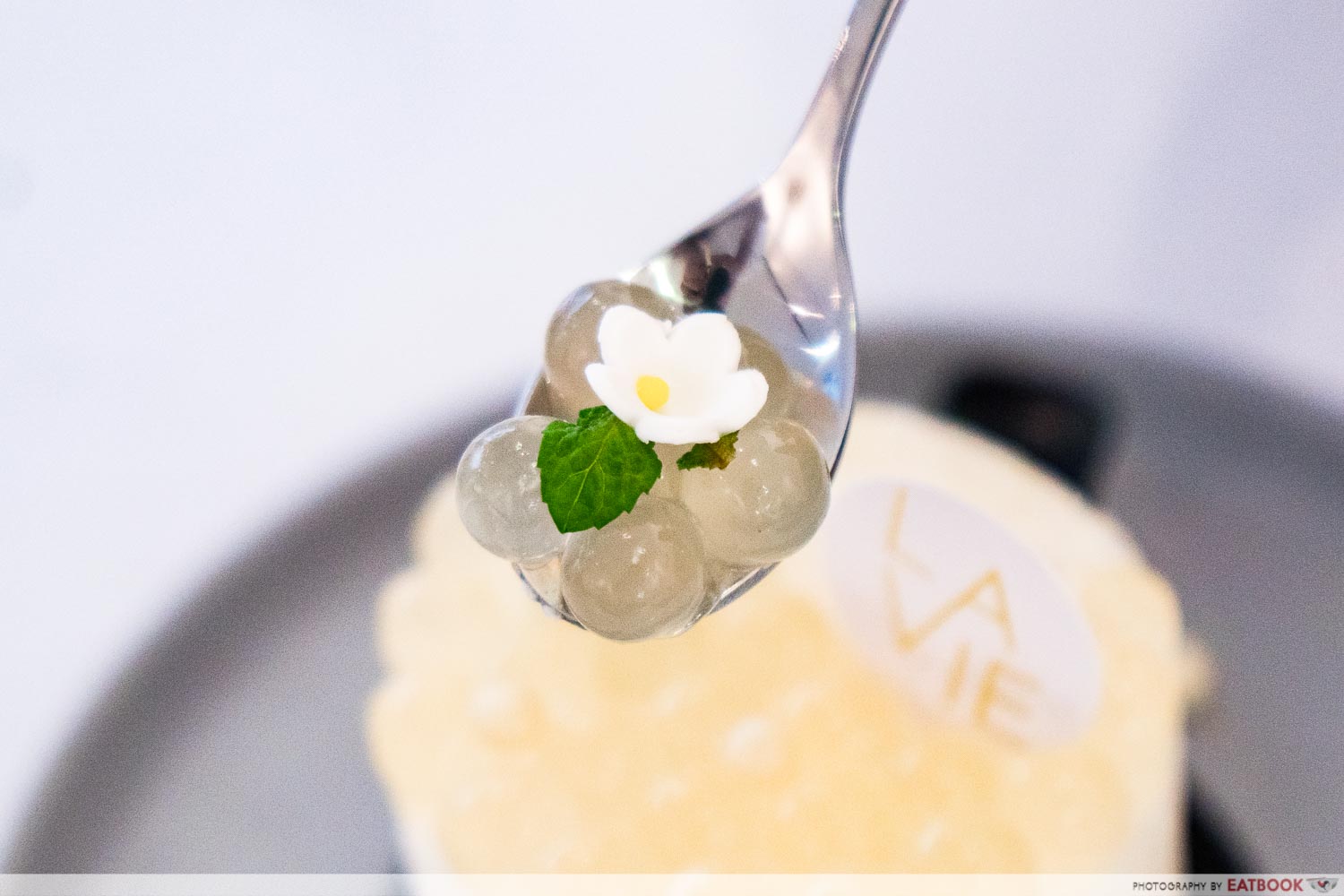 The lychee popping pearls were the most memorable with every bite I took. Each pearl was densely filled with a lychee-flavoured liquid that burst in the mouth with a more pronounced oomph of fruit flavour than the rest of the cake.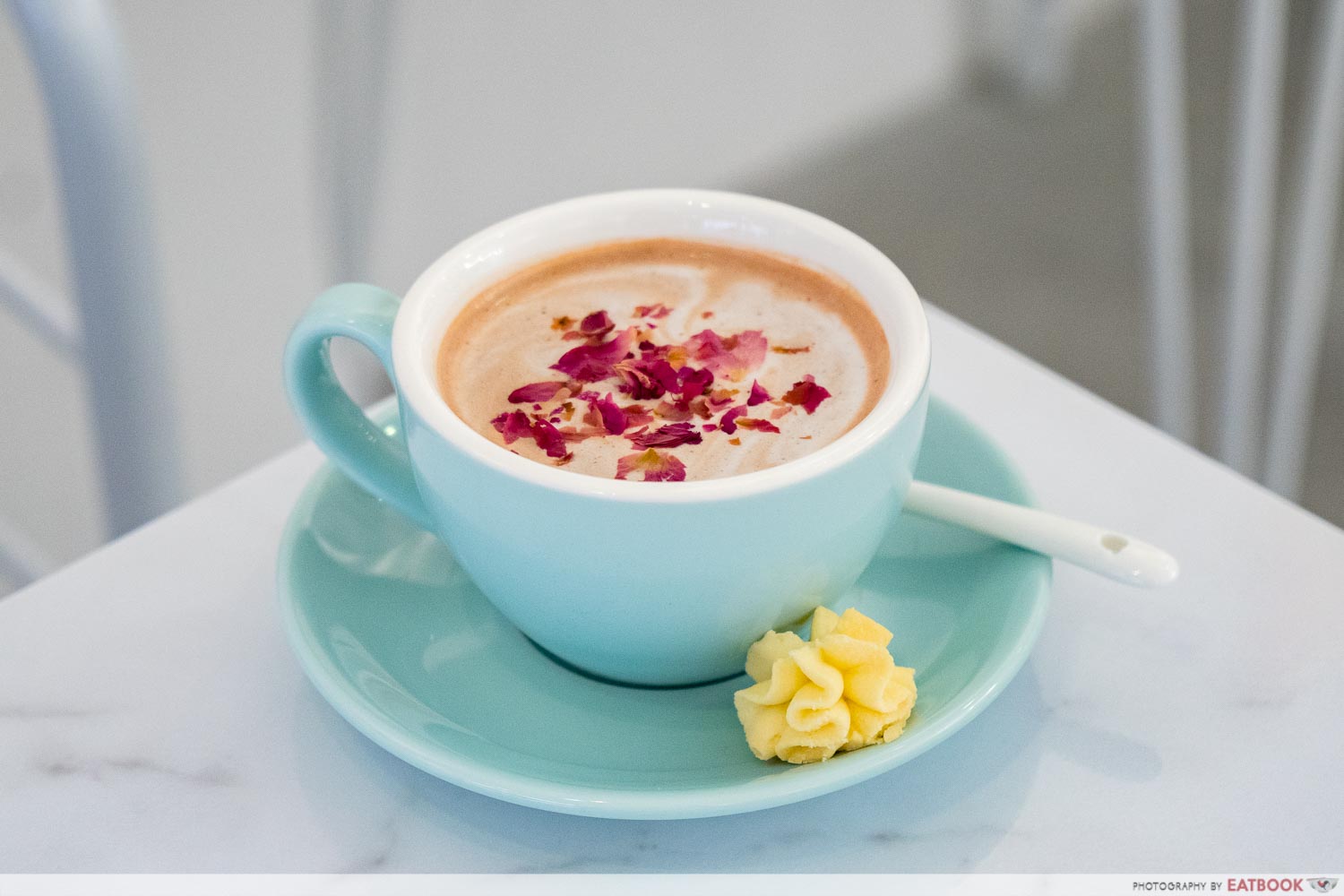 If I had any gripe about the place, it would be their La Vie En Rose ($6), which was a bit of a letdown for me. Tasting like a regular malt drink void of floral flavours, it really paled in comparison to their more complex-tasting dessert. 
Obsessive Chocolat Desire Cafe: Chocolate Cafe At Jalan Besar With Waffles And Ice Cream
Ambience at La Vie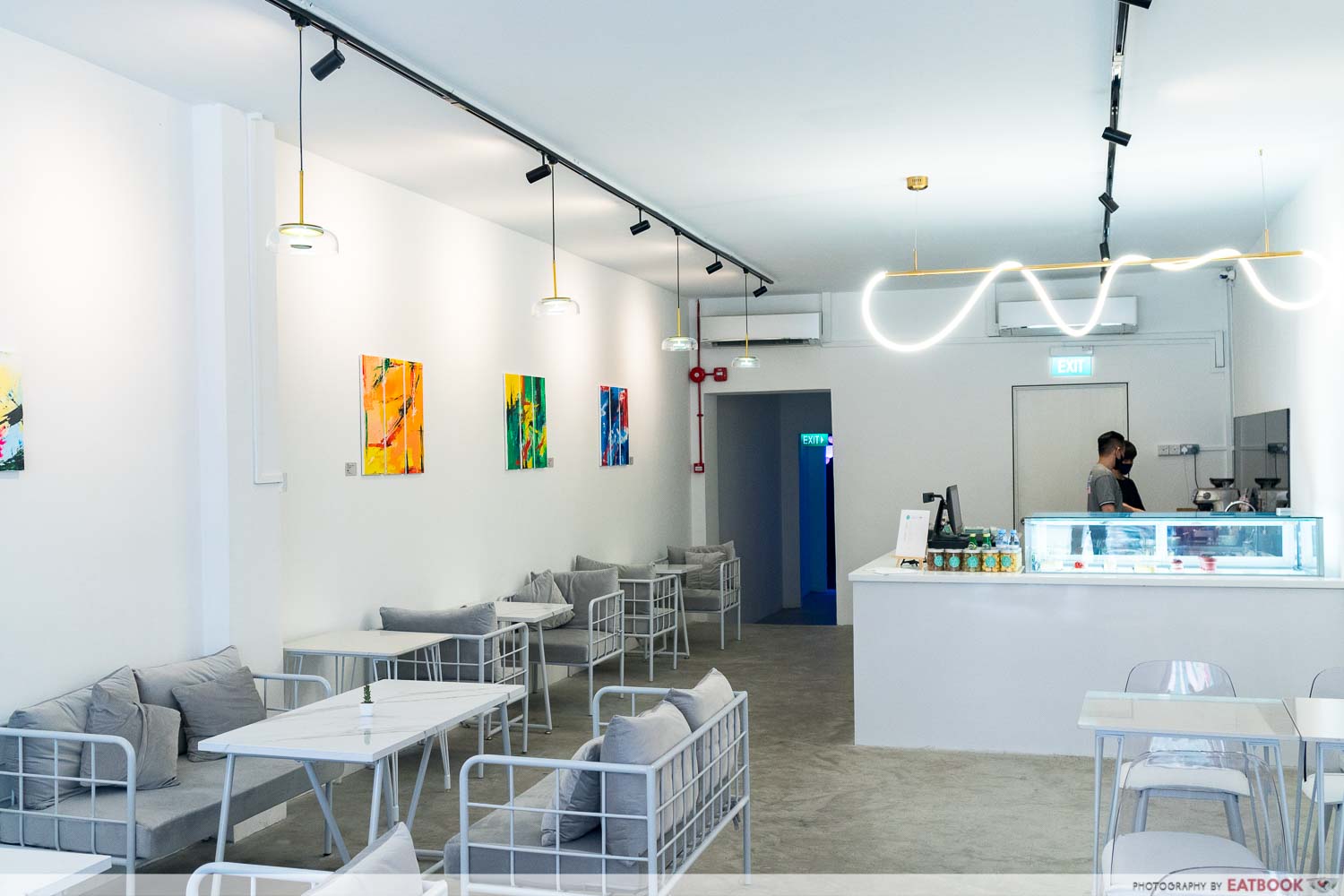 With a five-minute walk from Jalan Besar MRT Station, La Vie stands out in the stretch thanks to its Tiffany Blue storefront. This cafe is also full of surprises, such as a colourful neon light alley leading up to the washroom. Although against the owner's wishes, I can imagine myself lounging in the plush sofas for the entire day, while watching people go by.
10 Jalan Besar Food Places That Prove It's The Hottest Spot For Foodies Now
The verdict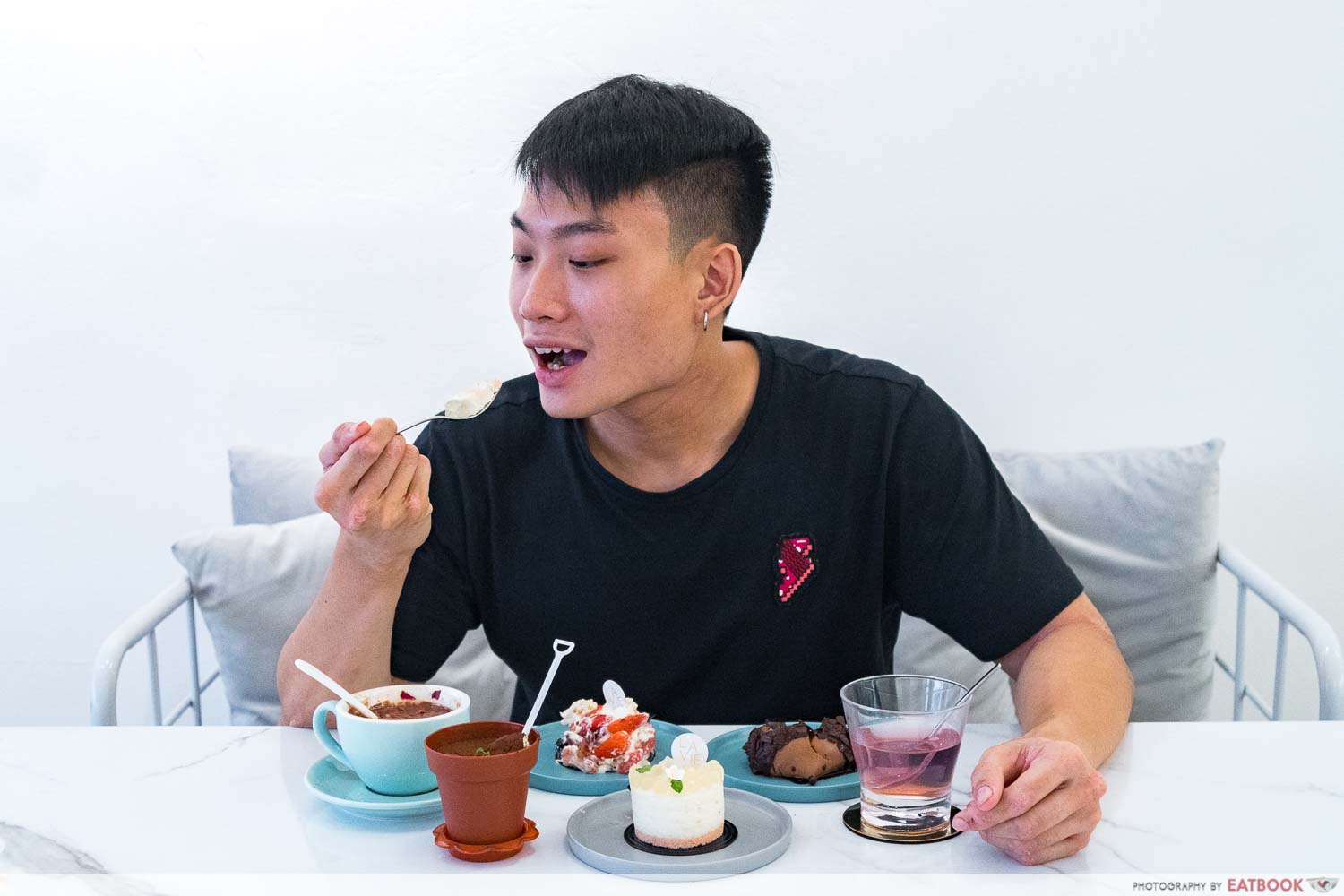 Unlike many other dessert shops, the appeal of La Vie and their desserts do not stop at their IG-worthy exterior. Cutting through these desserts, an intricate and well-executed interior awaits you, leaving not only your IG feed but your tastebuds satisfied too. While the desserts do come a lot pricier than most places, be assured you pay for what you get here.
For more food around the area, check out our For The People review for churro waffles, cinnamon croissants and more. For some atas western food, check out our The Tipsy Wolves review for grilled pork belly, laksa pasta and more.
Address: 204 Jalan Besar, Singapore 208890
Opening hours: Fri-Wed 11:30am to 10:30pm, Thur 11:30am to 8:30pm
Website
La Vie is not a halal-certified eatery.
For The People Review: Gorgeous Cafe With Churro Waffles And Cinnamon Croissants In Bendemeer
Photos taken by Keith Kok
This is an independent review by Eatbook.sg.
The post La Vie Review: Minimalist Dessert Cafe At Jalan Besar with IG-Worthy Lychee Boba Cake, Baileys Tiramisu And More appeared first on EatBook.sg – New Singapore Restaurant and Street Food Ideas & Recommendations.