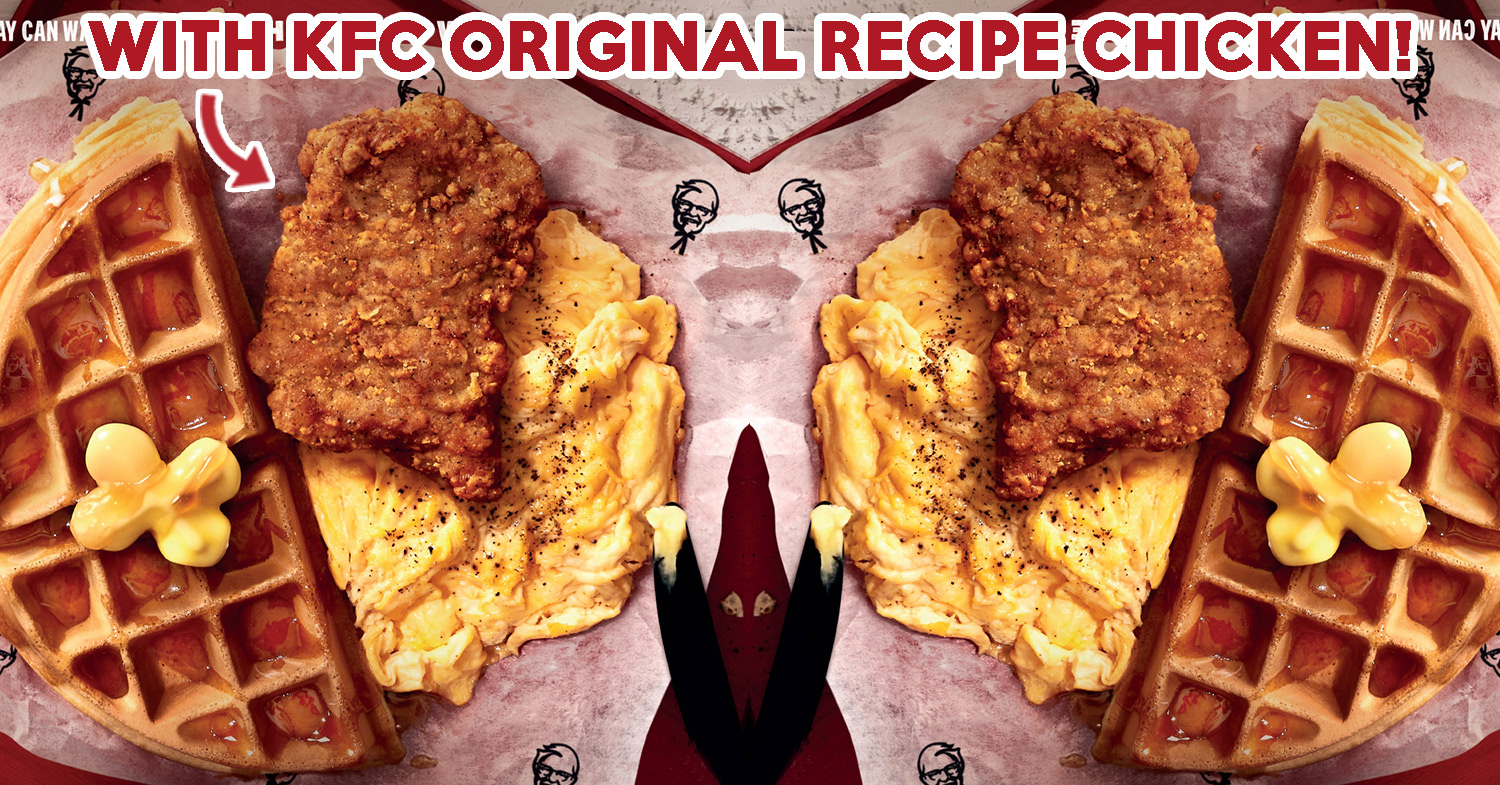 KFC has breakfast waffles

Image credit: KFC Singapore
Hot on the heels of the McGriddles' departure, KFC has launched their own Breakfast Waffles, bringing another savoury-sweet breakfast option to Singapore's fast-food scene. These breakfast waffles will be served during breakfast hours up till 11am, available daily in most KFC outlets, and only during the weekends for some. Here's the full list of outlets serving this new dish.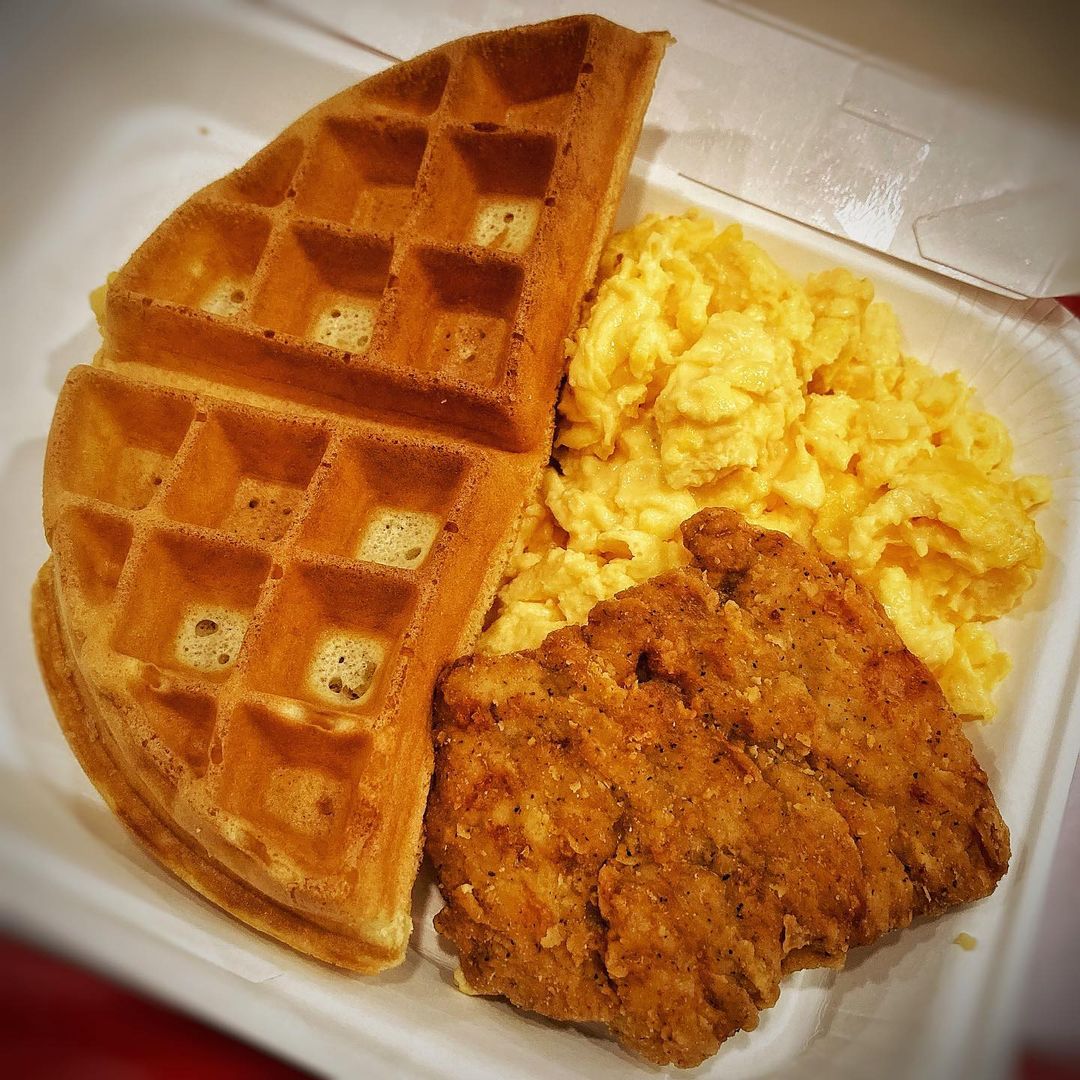 Image credit: @eatwhatsis
The breakfast waffles at KFC come in two selections—the Waffle & Saute Mushrooms Platter Meal ($8.65) and the Waffle & Chicken Platter Meal ($8.95). The former is loaded with creamy scrambled eggs, sauteed mushrooms, and turkey bacon, alongside a waffle that's made fresh to order—perfect for those who love their big breakfasts. 
Meanwhile, the Waffle & Chicken Platter Meal sees the classic combination of chicken and waffles, with a crispy chicken fillet made using KFC's trademark Original Recipe. Be sure to drizzle some maple syrup over, for that savoury-sweet flavour we love so very much. Both meals come complete with a hash brown and a cup of coffee or tea.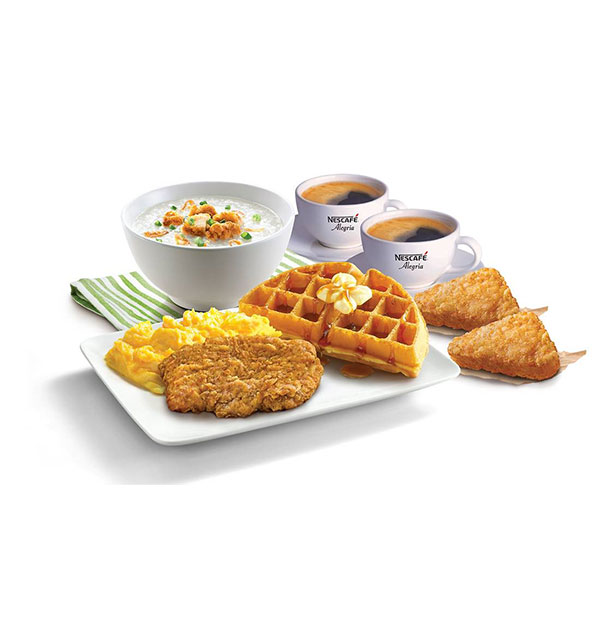 Image credit: KFC Singapore
If you're here with a friend, consider the Waffle & Porridge Buddy Meal ($12.95), which comes with the Waffle & Chicken Platter, and a bowl of savoury chicken porridge, alongside two hash browns and two drinks.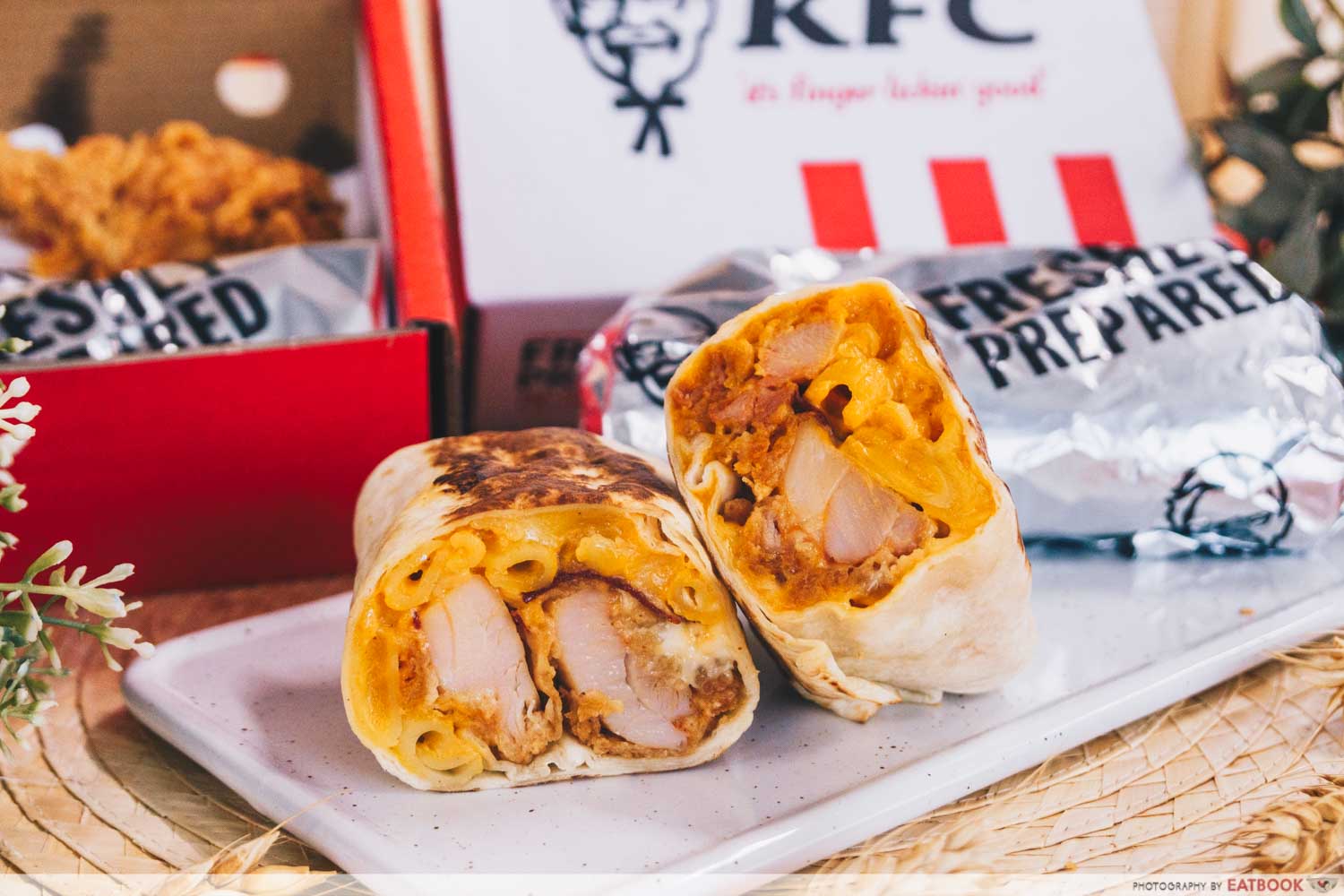 The fast-food chain has also recently launched a new Mac 'N Cheese Zingerito ($5.90), with spicy Zinger fillet, creamy Mac 'N Cheese, turkey bacon, and a mayo-based sauce, all encased within a toasted tortilla wrap. For those with a bigger appetite, get the KFC Mac 'N Cheese Zingerito Box ($9.95), which comes along with fried chicken, whipped potato, fries, and a drink.
KFC's New Mac 'N Cheese Zingerito Features Spicy Fried Chicken And Creamy Mac 'N Cheese In A Burrito
For more fast food breakfast goodness, McDonald's has recently brought back the McMuffin Stack, available all day for a limited time only. Otherwise, if you're looking for all-day breakfast, check out our review of The Breakfast Club, with cafe breakfast and rosti in a hawker setting.
Full list of outlets | Opening hours
Website
McDonald's McMuffin Stack Is Back, With 1-For-1 Deal From 29 March
Feature image adapted from KFC Singapore.
The post KFC Launches Breakfast Waffles With Fried Chicken And Scrambled Eggs appeared first on EatBook.sg – New Singapore Restaurant and Street Food Ideas & Recommendations.