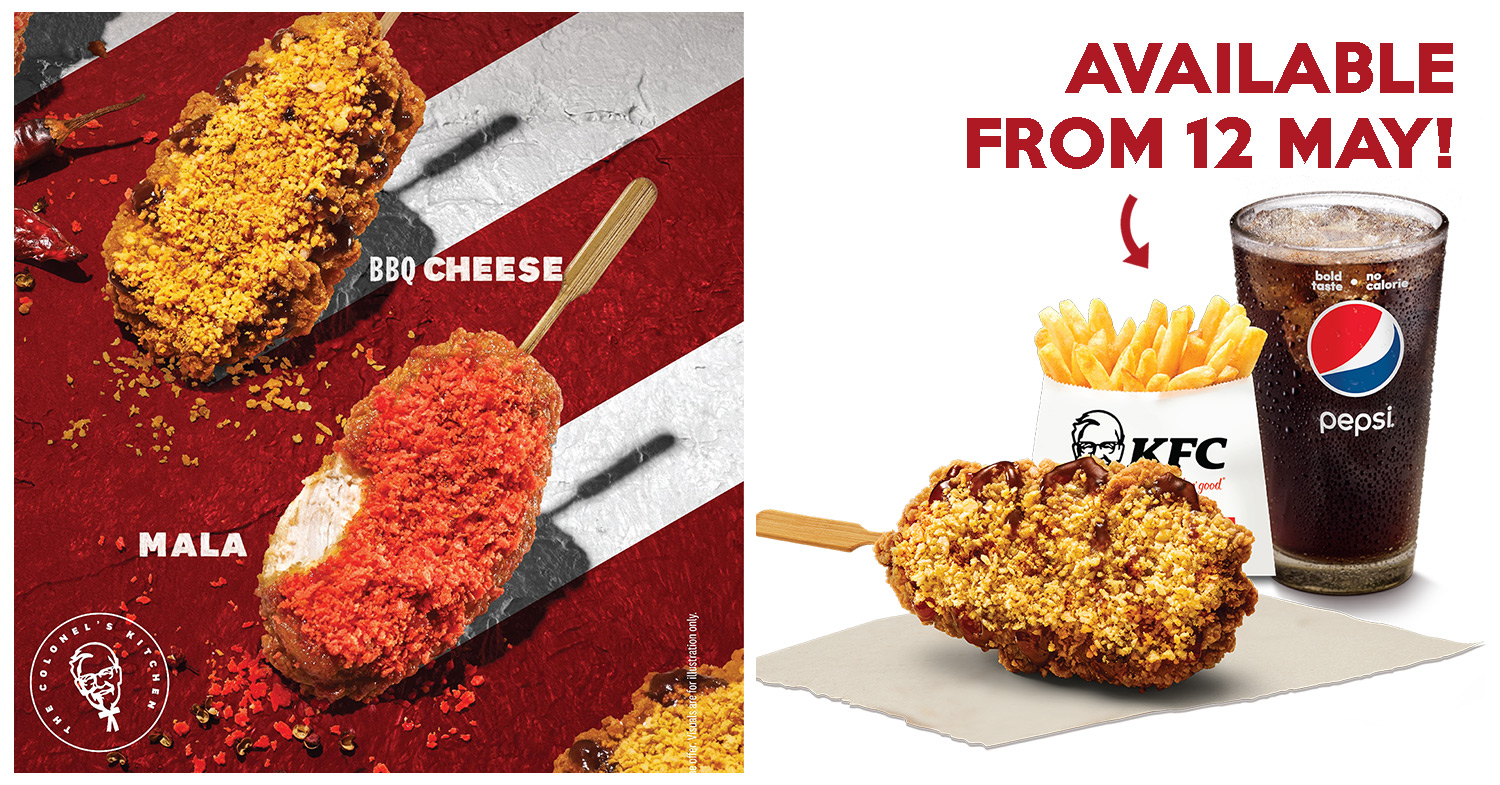 KFC mala and bbq cheese popsicles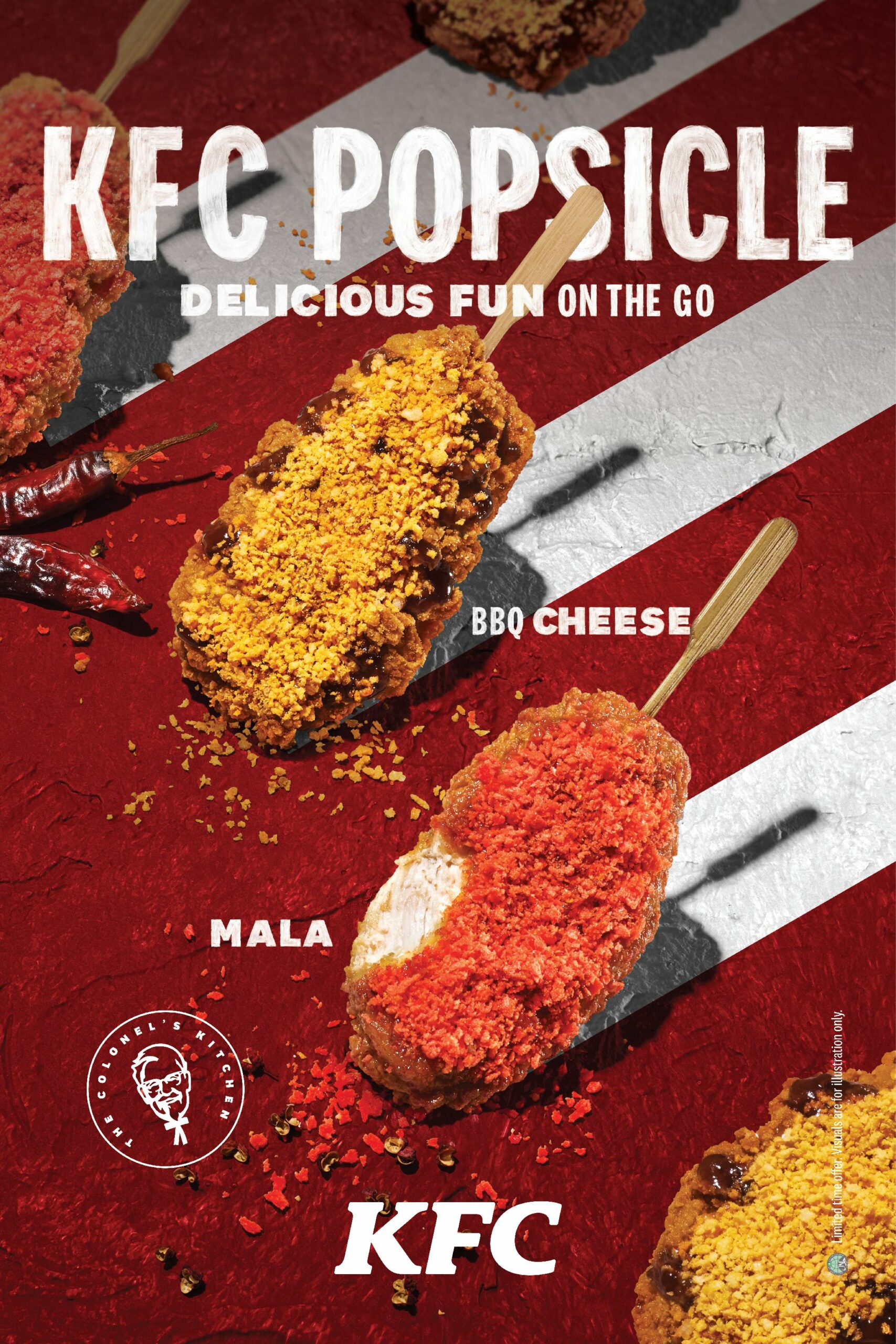 Image credit: KFC Singapore
The last time we heard from KFC, the fried chicken chain had launched savoury-sweet breakfast waffles, and a loaded Mac 'N Cheese Zingerito, which marries mac and cheese, as well as the famed Zinger chicken patty, in the form of a burrito. Come 12 May, this fast-food brand will be bringing a spanking new item to the table—KFC Popsicles, available in BBQ Cheese and Fiery Mala flavours.
These chicken popsicles are essentially breaded chicken cutlets on a stick, then dressed with sauce and additional crumbs, bringing us the novelty of eating your chicken like an ice cream popsicle. They're also easy to grab and go, so you can enjoy this snack any time of the day, anywhere.

Image credit: KFC Singapore
Flavour-wise, spice-lovers will surely enjoy the Fiery Mala chicken popsicles, which are said to leave a numbing sensation with every bite. For something less spicy, but no less flavourful, opt for the BBQ Cheese, where smoky BBQ sauce meets the nutty savouriness of cheese. These KFC popsicles are available, at $2.95 each.

Image credit: KFC Singapore
If you'd like a fuller meal, consider the KFC Popsicle Set ($5), which comes with your choice of popsicle, a regular serving of fries, and Pepsi Black. There's also the Popsicle 'N 2 Pcs Chicken Box ($10.95), where you can double down on the meat with two pieces of fried chicken, a popsicle, whipped potato, and a drink.
If you're looking for more novelty fast-food options, check out McDonald's' new Pizza McShaker fries, alongside har cheong gai drumlets, and their Chick N' Cheese burger. This seasonal burger is essentially a zhnged-up McChicken with a mozzarella cheese patty and tomato-chilli jam. There's also Shake Shack's limited-time jalapeno ranch series, in celebration of their new outlet opening at Great World.
McDonald's Has New Pizza McShaker Fries And Chick 'N' Cheese Burger
The post KFC Has Chicken Popsicles With Mala And BBQ Cheese Flavours From $2.95 appeared first on EatBook.sg – New Singapore Restaurant and Street Food Ideas & Recommendations.