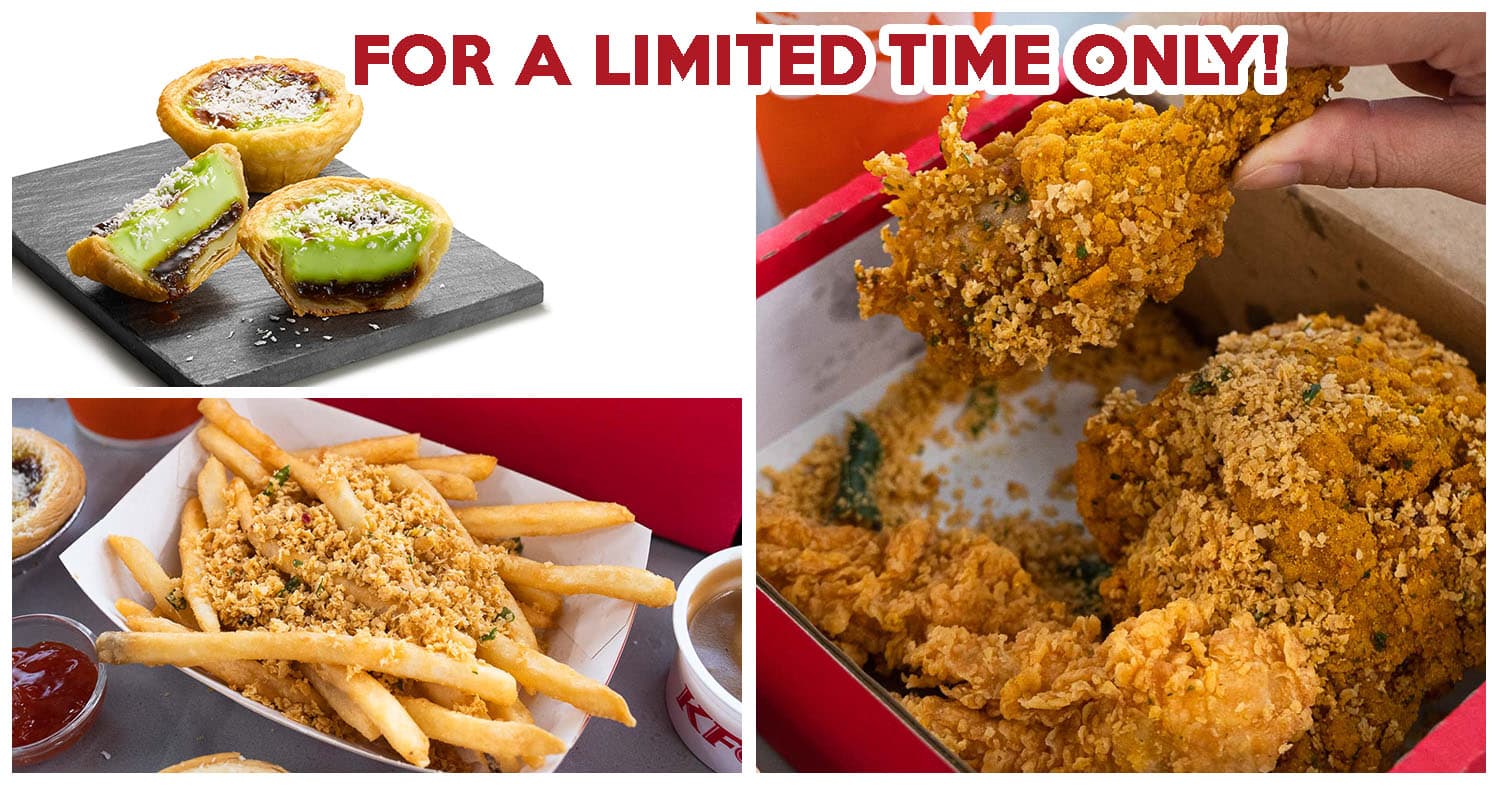 KFC cereal chicken is back 

Image credit: KFC
As National Day approaches, KFC brings back Cereal Chicken, a popular favourite. The date for its return is set for 9 July, so mark your calendars! Together with the buttery, slightly spicy fried chicken, KFC is also introducing, for the first time, an Ondeh Ondeh Egg Tart and Cereal Fries. They'll only be available for a limited time, or while stocks last, so get them while you can.
If you haven't tried KFC's Cereal Chicken, it features crispy chicken  fried to golden-brown perfection, then tossed in tasty Nestum cereal. Reminiscent of our local zi char favourite, the cereal here is also pre-fried in a moreish blend of chilli, butter, and curry leaves.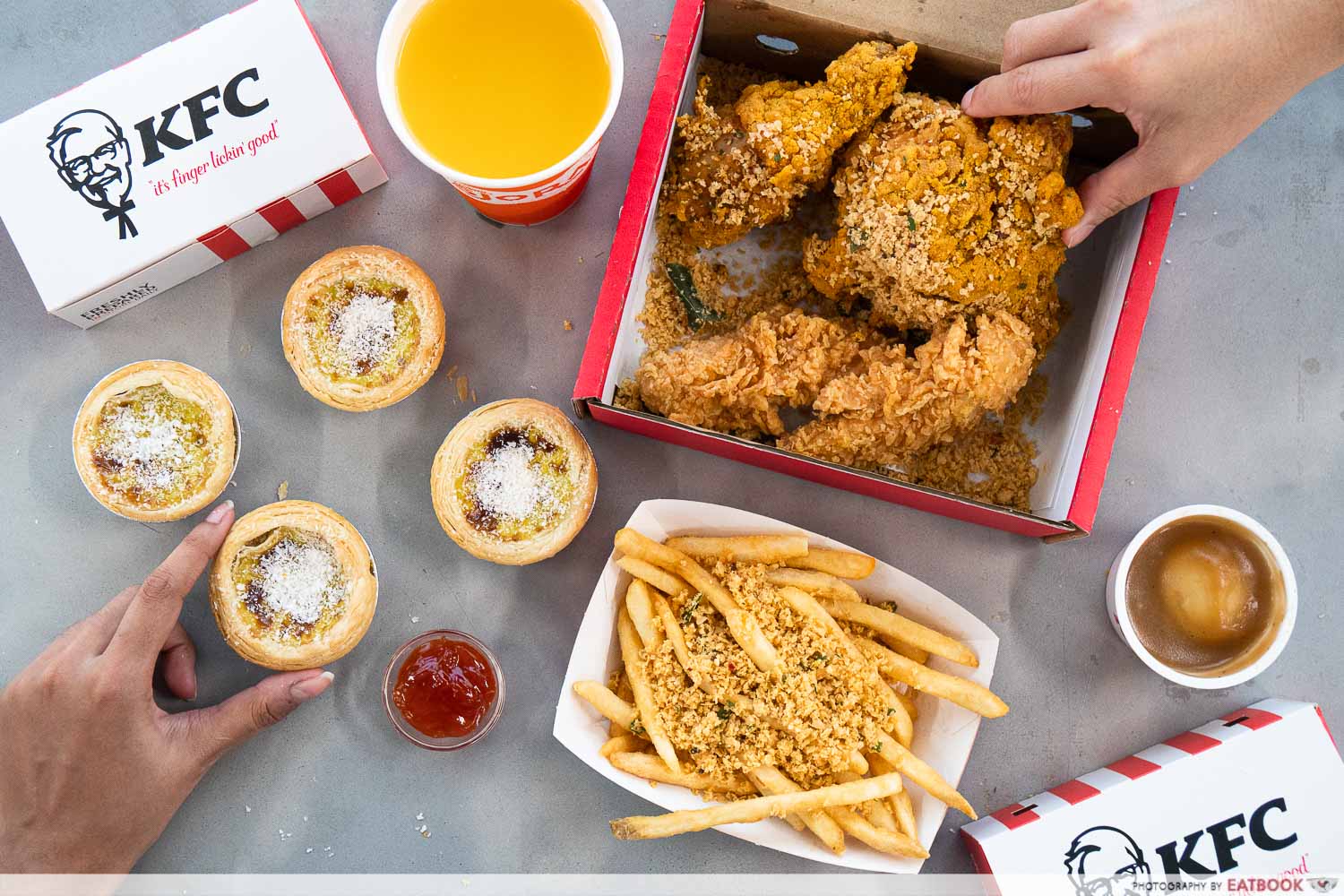 To up the fever on the cereal craze, KFC will launch a brand new side of Cereal Fries ($4.60)━aka French fries zhnged-up with the sweet-spicy Nestum cereal crumble! Alternatively, upgrade any meal to include these for $3.20.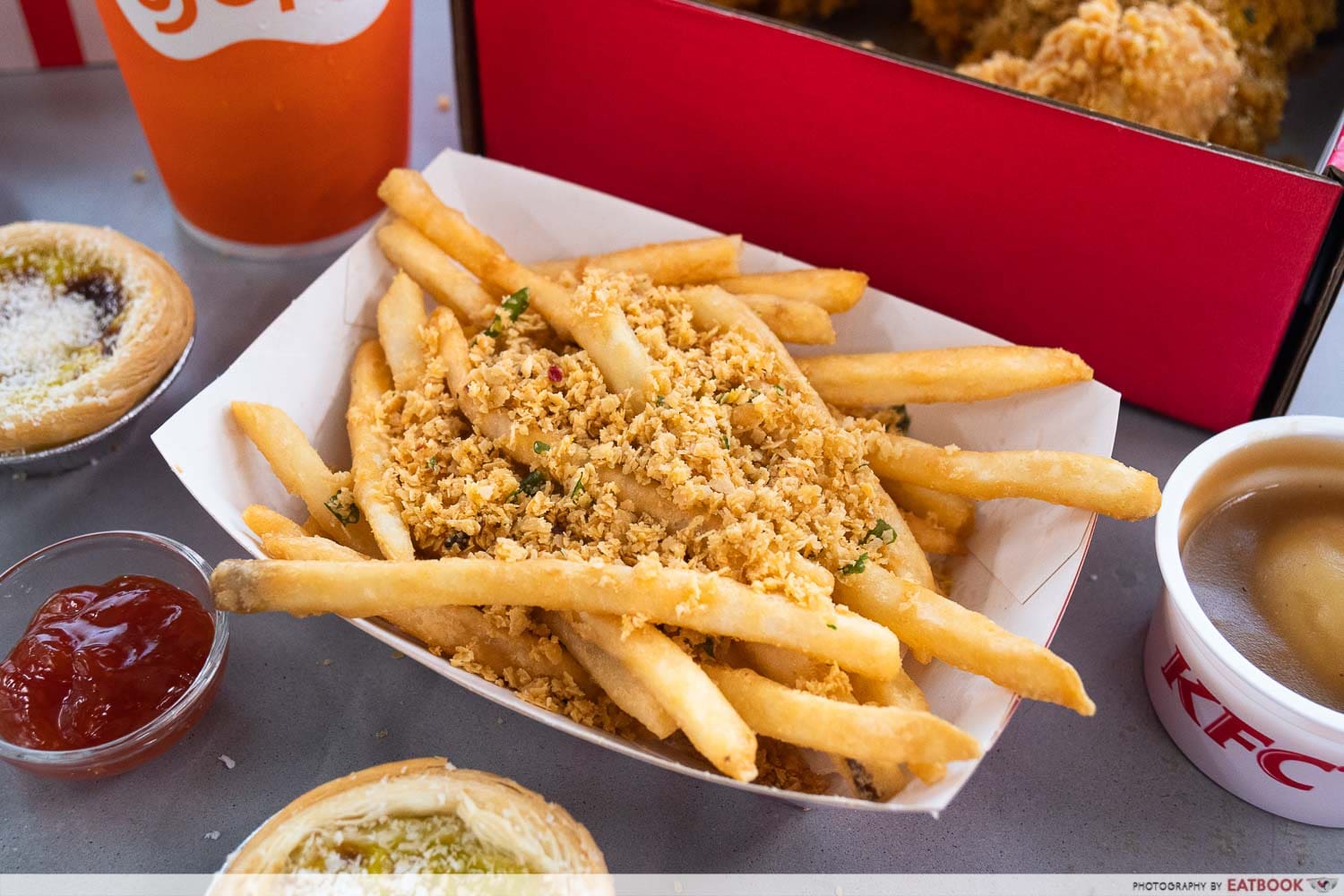 Ondeh Ondeh, the well-loved local kueh, is also reimagined in this release as an Ondeh Ondeh Egg Tart ($1.50 each, $5.50 for four). Here, the same buttery shell is filled with rich brown sugar and aromatic pandan custard, finished with sprinkles of shredded dried coconut.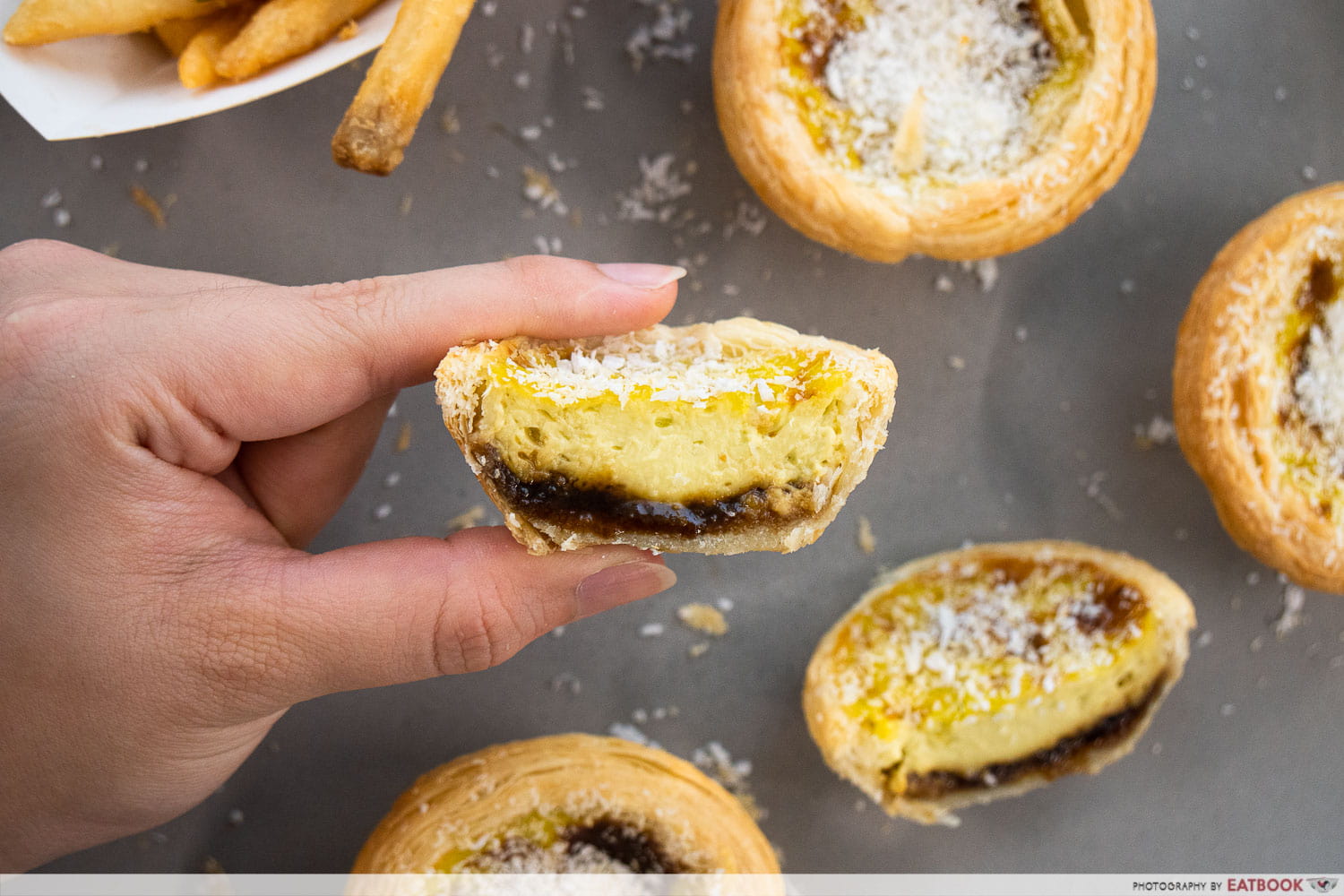 Prices for the KFC Cereal Chicken start at $3.65 for a single piece. If you're looking to get a set, the 2pc Cereal Meal ($8.95)  comes with two pieces of KFC Cereal Chicken, one Coleslaw, one Whipped Potato, and Sjora Mango Peach drink, all in a regular-sized serve.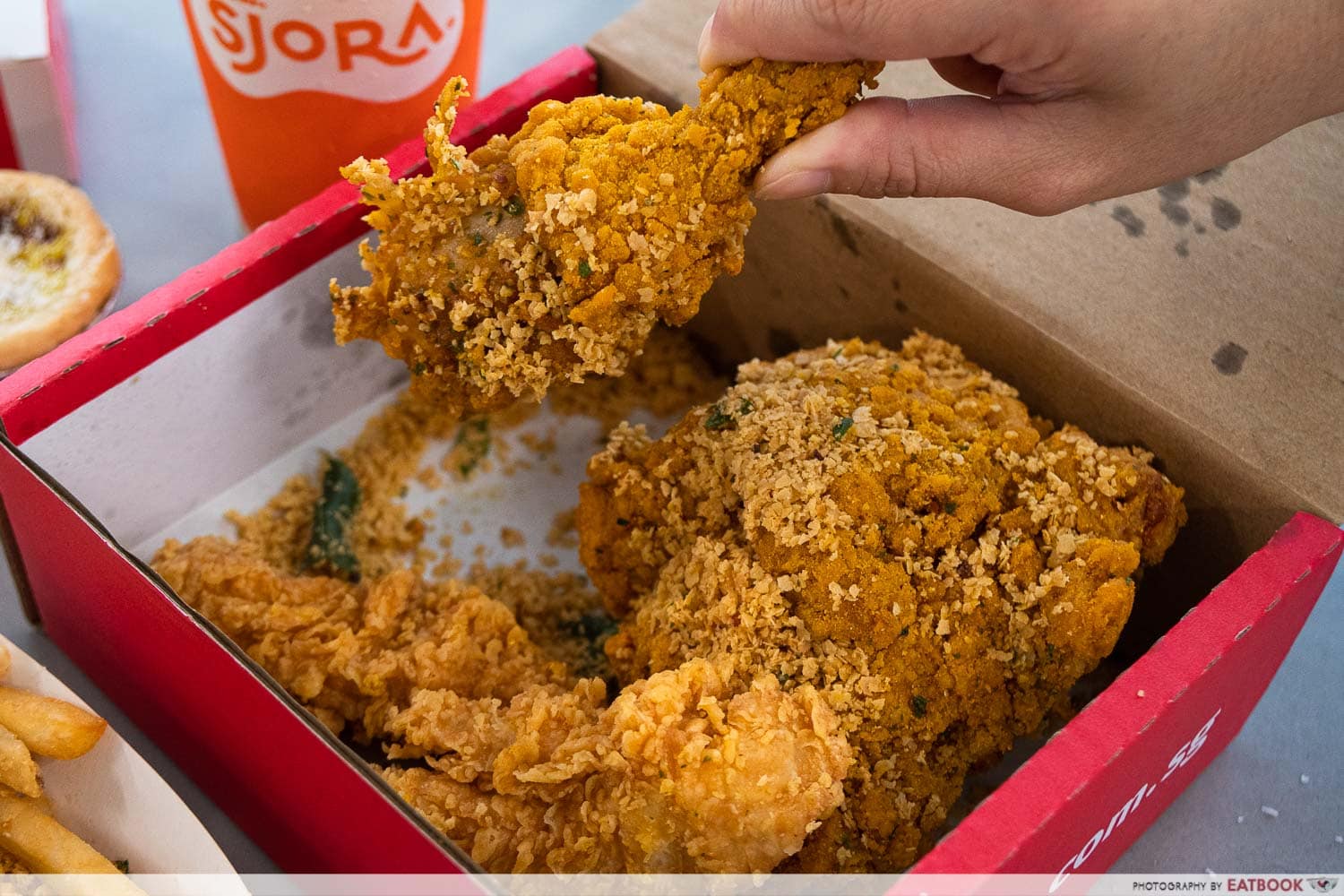 If you are a fan of variety, the Cereal Box ($10.95) has got you covered. This comes with two pieces each of KFC Cereal Chicken, and Hot and Crispy Tenders. The set also includes fries, Whipped Potato, and a Sjora Mango Peach drink, all in regular serves.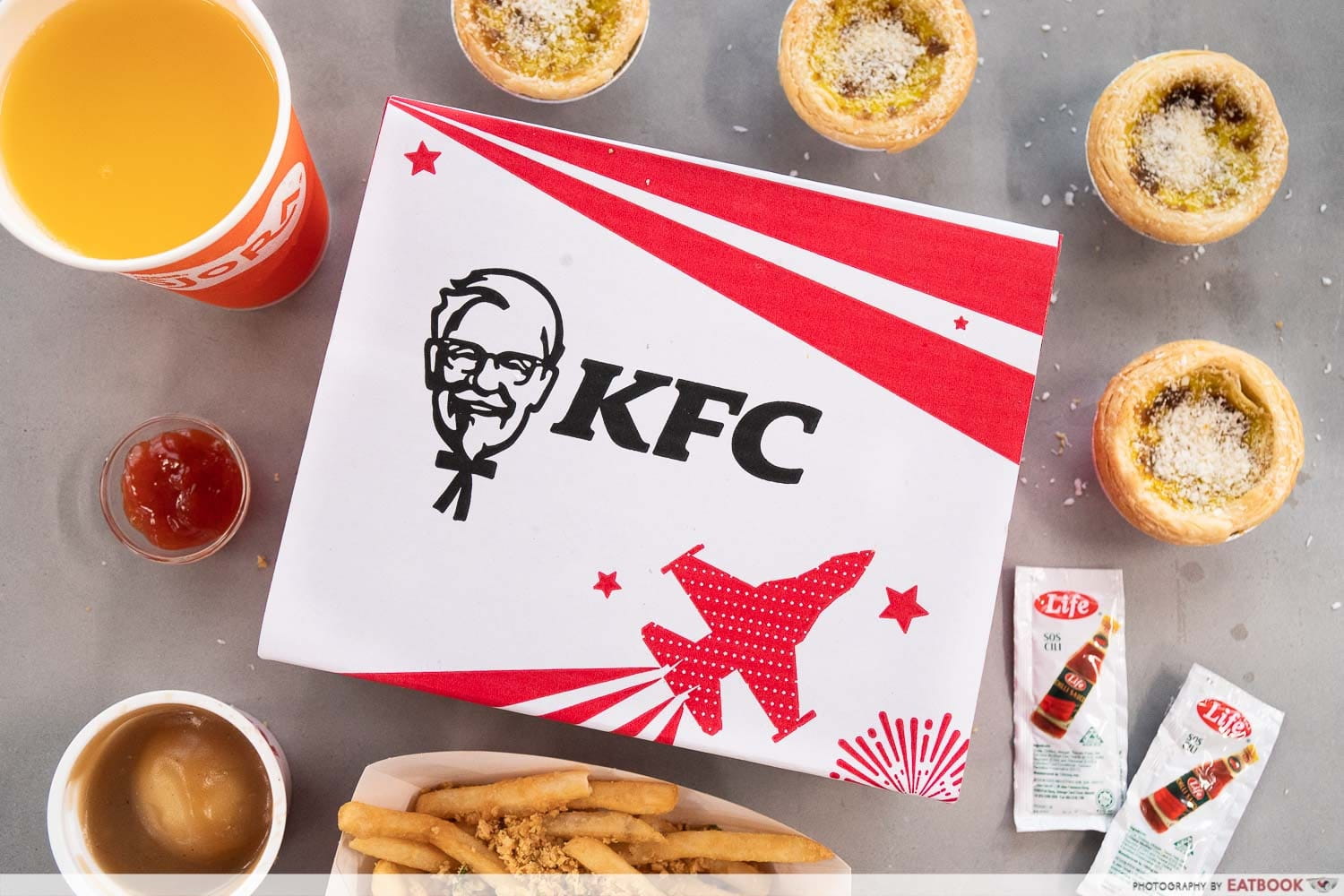 Finally, for a makan session with friends and family, consider the 5pcs Cereal Buddy Meal ($19.95) or the 8pc Cereal Family Feast ($36.95). The 5pcs Cereal Buddy Meal consists of five pieces of KFC Cereal Chicken, and two regular portions of  Whipped Potato, Coleslaw, and Sjora Mango Peach drinks. The 8pcs Cereal Family Feast has the same, except with eight pieces of chicken, a nine-piece box of Chicken Nuggets, and no drinks.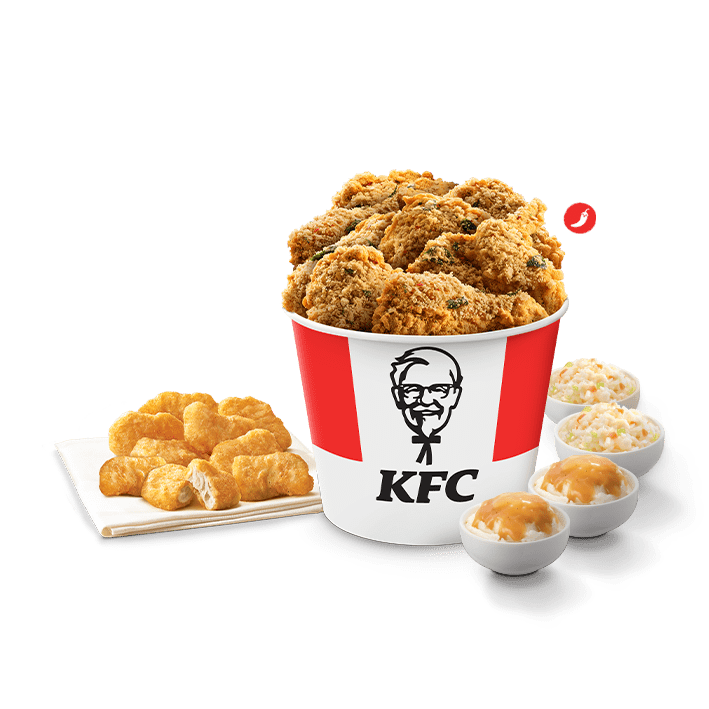 Image credit: KFC
From 9 July, all of these new and returning items will be available for dine-in, takeaway, and delivery at all KFC outlets islandwide, except Singapore Poly, Nanyang Technological University, and Singapore Zoo. 
Joji's Diner Review: Retro American Diner At Serangoon For Chicken Waffles And Burgers Under $12.90
For more fried chicken options, check out the fried chicken and waffles at Joji's Diner, or the Ayam Geprek at Happy Geprek if you are up for a spicy challenge.
Photos taken by Yu Hui.
The post KFC Cereal Chicken Returns On 9 July, With New Ondeh Ondeh Egg Tart And Cereal Fries appeared first on EatBook.sg – New Singapore Restaurant and Street Food Ideas & Recommendations.