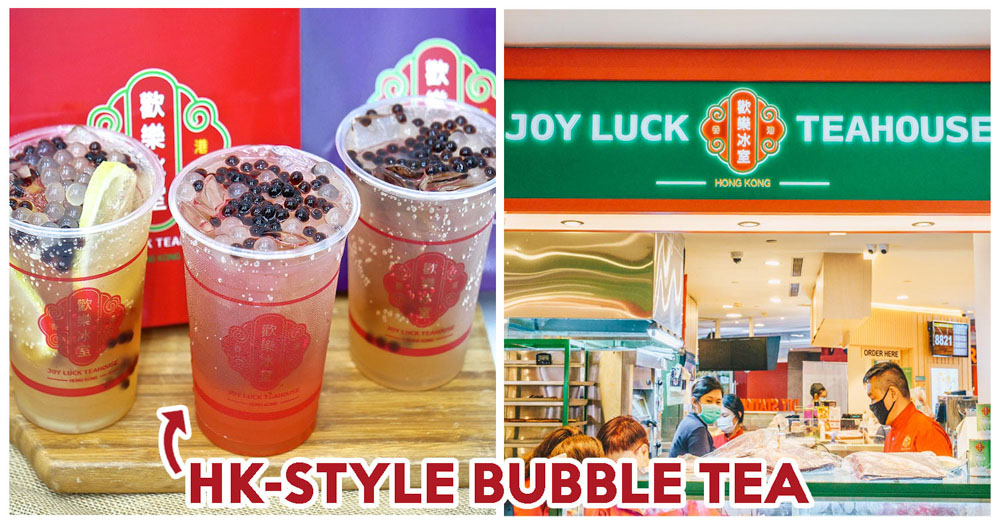 Joy Luck Yum Sing at Funan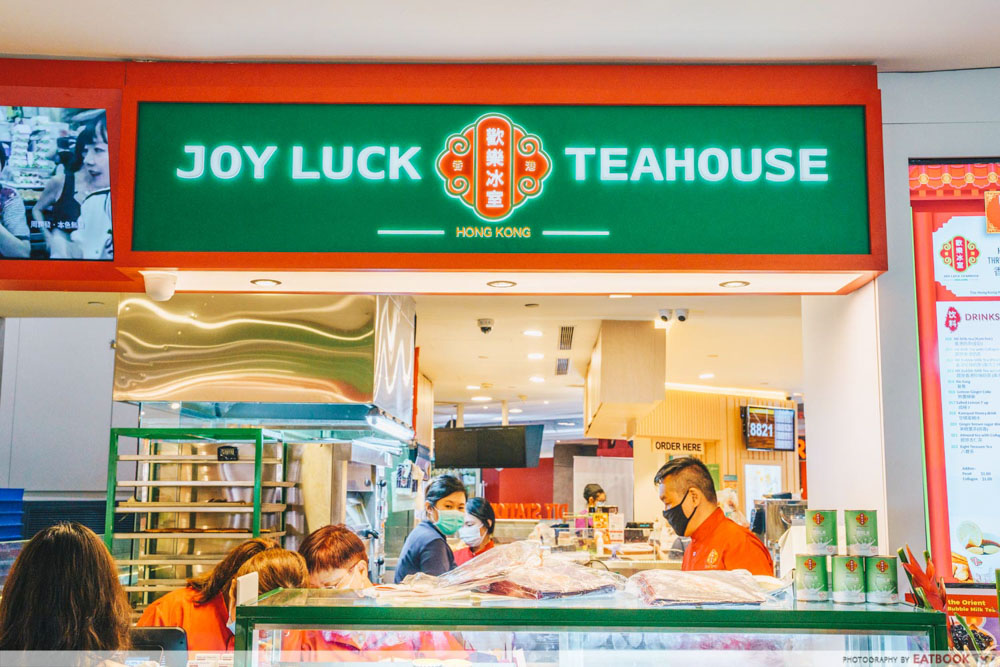 Showing no signs of slowing down, Joy Luck Teahouse is continuing their expansion and is ready to open Joy Luck Yum Sing at Funan, a first-of-its-kind bubble tea concept in Singapore.
22 Funan Mall Food Places To Visit Including Steak From $18.90+, Yuzu Ramen And More
From their opening day of 31 March till 4 April, Joy Luck Yum Sing is running an opening promotion of 50% off their new Pearls of Joy HK bubble tea series, with any purchase of four egg tarts.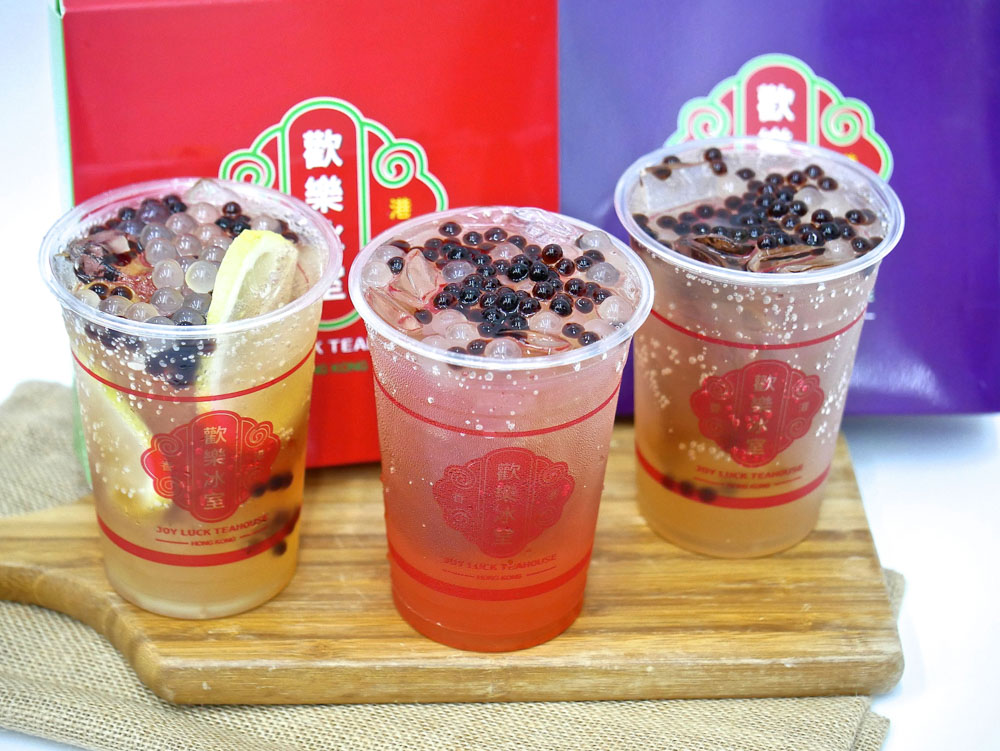 Image Credit: Joy Luck Teahouse 
The new drinks are priced at $3.80, or $4.80 with pearls. They combine the taste preferences of Hong Kongers and Singaporeans. These drinks cover all bases catering to those with different flavour preferences.
For those with a sweet tooth, there is a fruity Lychee Fizz. For something salty and tangy, there is Sour Plum Fizz, that will cleanse your palette as you indulge in the tarts along with the drink. Lastly, there is a throat-soothing Honey Lemon Fizz, just in case the snacks feel too sinful. These drinks will come with options to add Seaweed Jelly Pearls and Lychee Popping Pearls.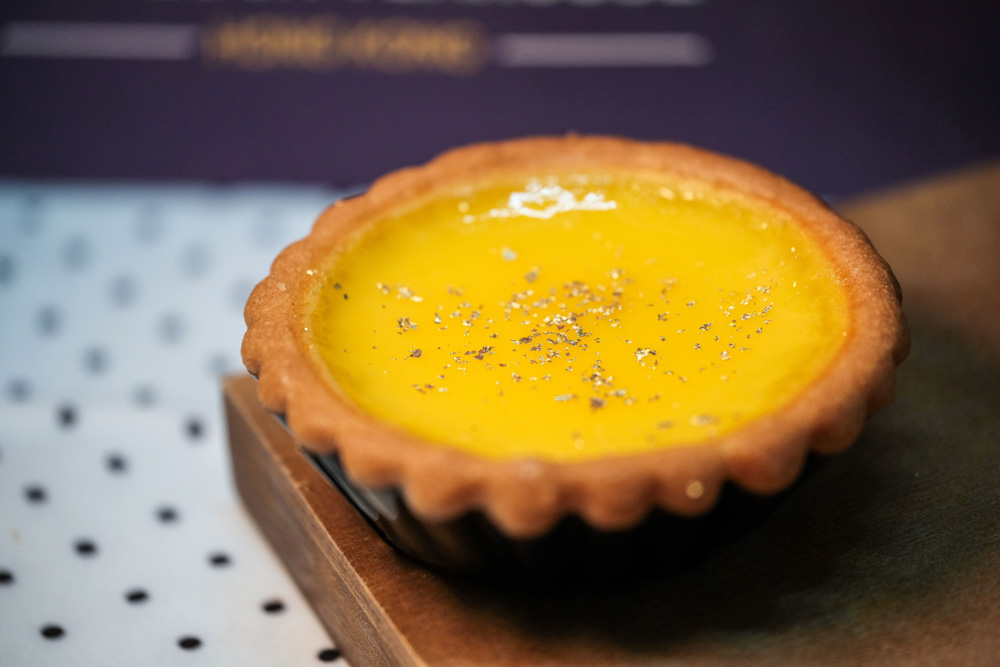 Image Credit: Joy Luck Teahouse
If you have yet to hear of the brand, they are seemingly taking over the Hong Kong dessert scene in Singapore with a rapid expansion of their brand. This success is a result of their highly popular Hong Kong-style egg tarts, sourced from Kowloon's Hoover Cake Shop.
This new outlet will still carry their iconic and ever-popular HK Egg Tarts ($2.30), where you can choose between a flaky pastry skin or a crumbly cookie crust. The stall will also carry their Gold Egg Tarts ($6) that comes with 22-carat edible gold flakes. Also, touted for its medicinal properties, the silky Collagen Egg Tarts ($2.80) will also be available to give your skin health a boost.
For other new openings, Joy Luck is opening another branch at Bishan Junction 8, or for more food around the area, check out our Funan food guide for yuzu ramen, wagyu steak, and more.
Address: 107 North Bridge Road, #B2-K10, Funan, Singapore 179105
Opening hours: Daily 9am to 10pm
Website
Joy Luck Teahouse To Open In Bishan Junction 8 Come April 2021
The post Joy Luck Teahouse To Open Singapore's First-Ever Hong Kong-Style Bubble Tea Stall At Funan appeared first on EatBook.sg – New Singapore Restaurant and Street Food Ideas & Recommendations.