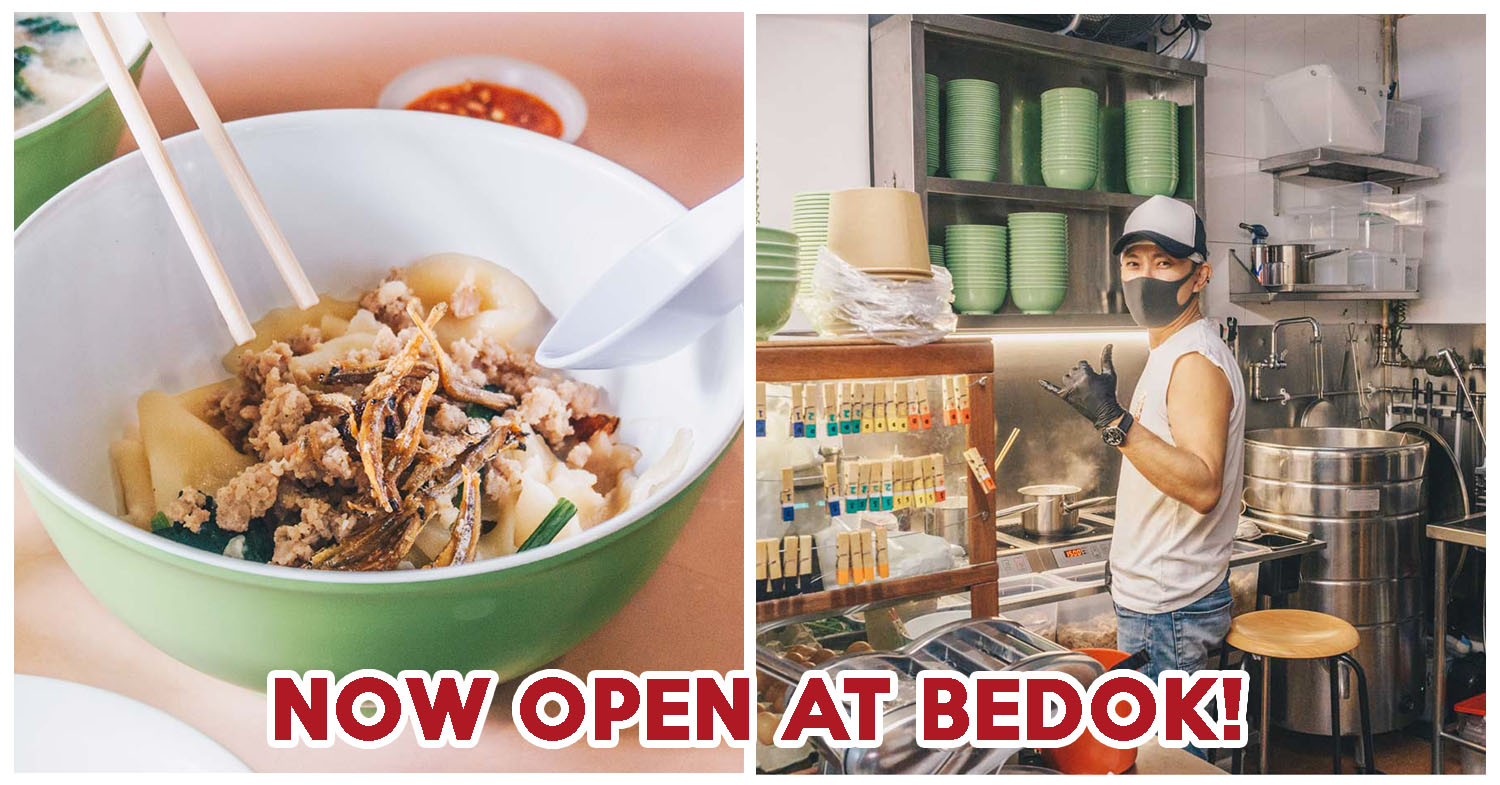 Jiak Song Mee Hoon Kway now at Bedok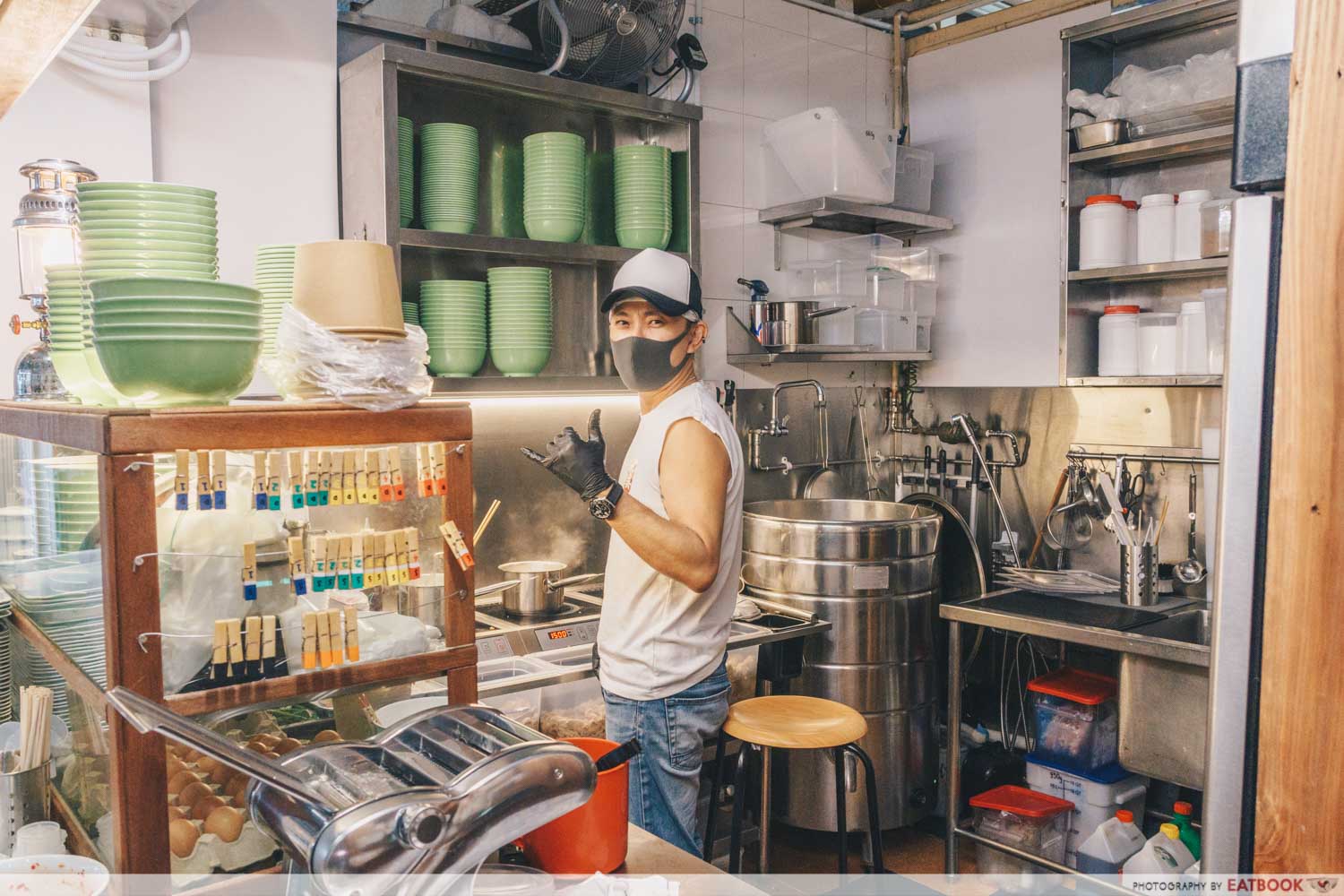 Former MasterChef finalist, Aaron Wong, attracted droves of people when he first opened Jiak Song Mee Hoon Kway at Telok Blangah. Good news for people in the East, who have yet to taste his umami-filled bowls of slippery mee hoon kway, as the second outlet is set to open at Bedok. 
Share this with your fellow foodie kakis and make plans for next weekend as they officially open on Saturday, 3 July 2021 at 8:30am.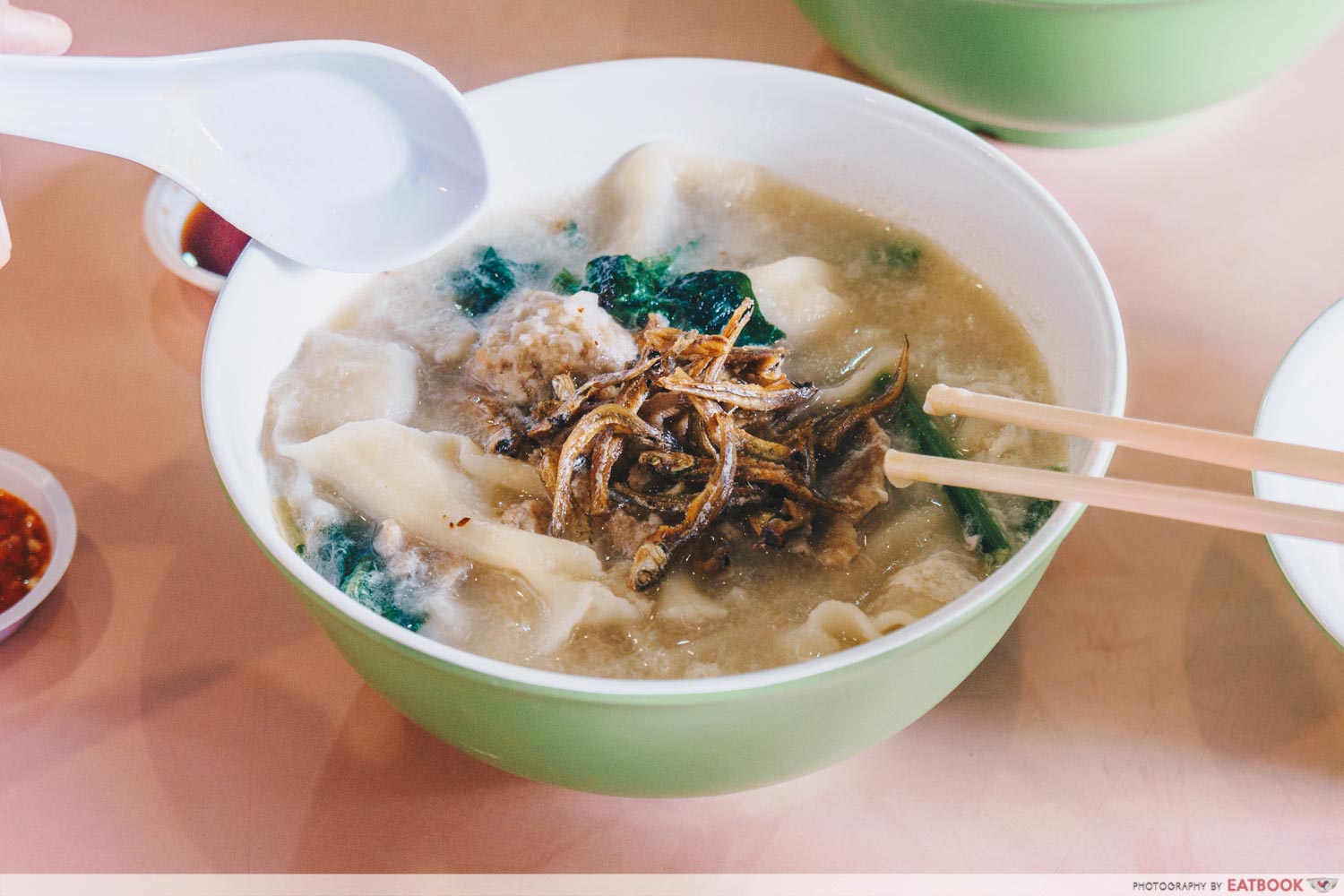 We highly recommend trying their Signature All-In Combo Soup Mee Hoon Kway ($4), which comes with an all-star list of minced pork, pork slices, pork ball, and shrimp ball on top of chewy mee hoon kway. These slivers of mee hoon kway are made fresh daily by the chef-owner, Aaron, himself, and they are testament to his passion of sharing local flavours with customers the best he can.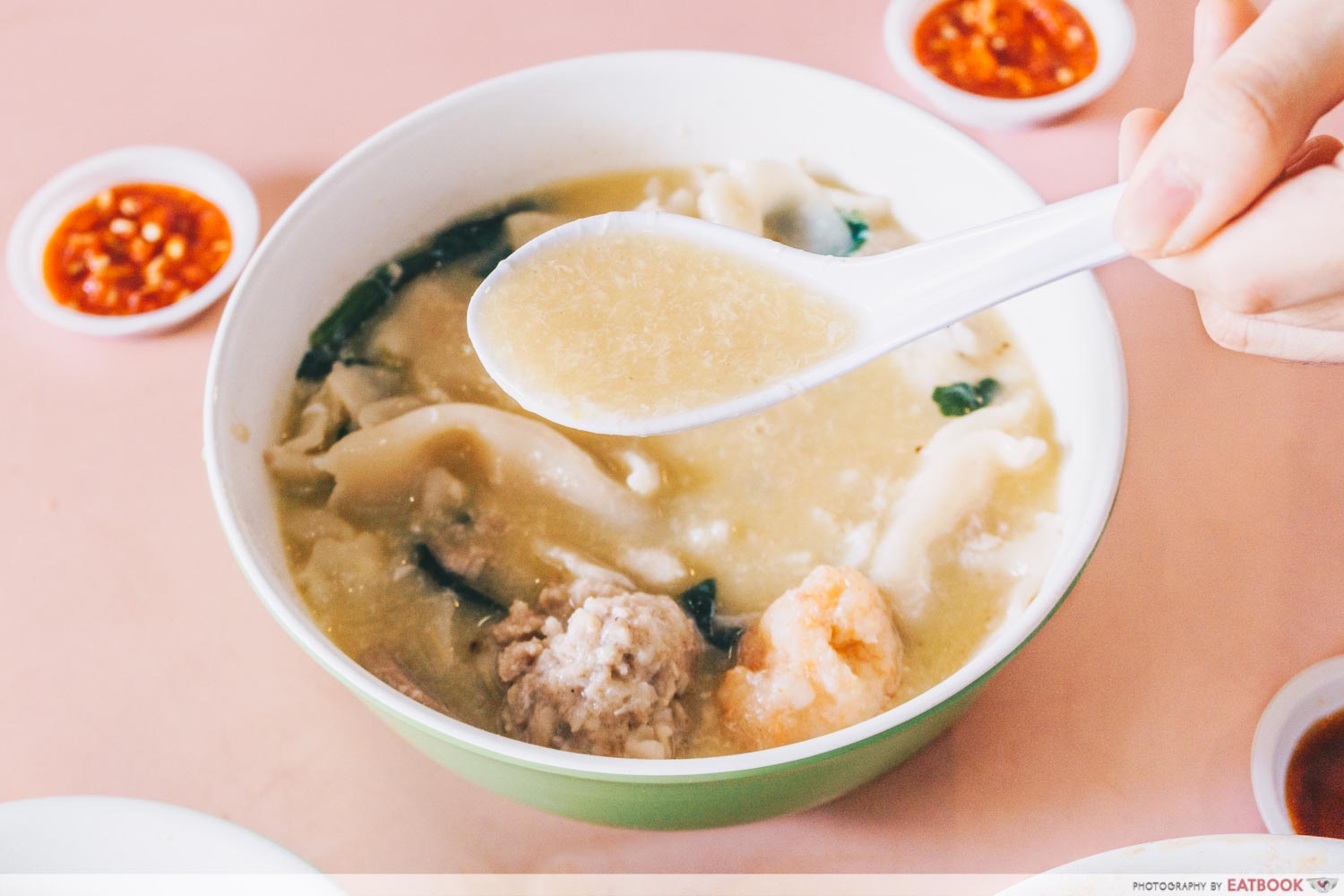 Every item in the bowl was cleverly added and seasoned to a tee, so much so that they each play a necessary part to the dish. The house-made pork and shrimp balls were meaty and springy, and the pork slices were tender. The soup is also laden with flavour that is the result of a pork broth simmered for hours, making the dish worthy of a spot on our annual Top 50 Awards.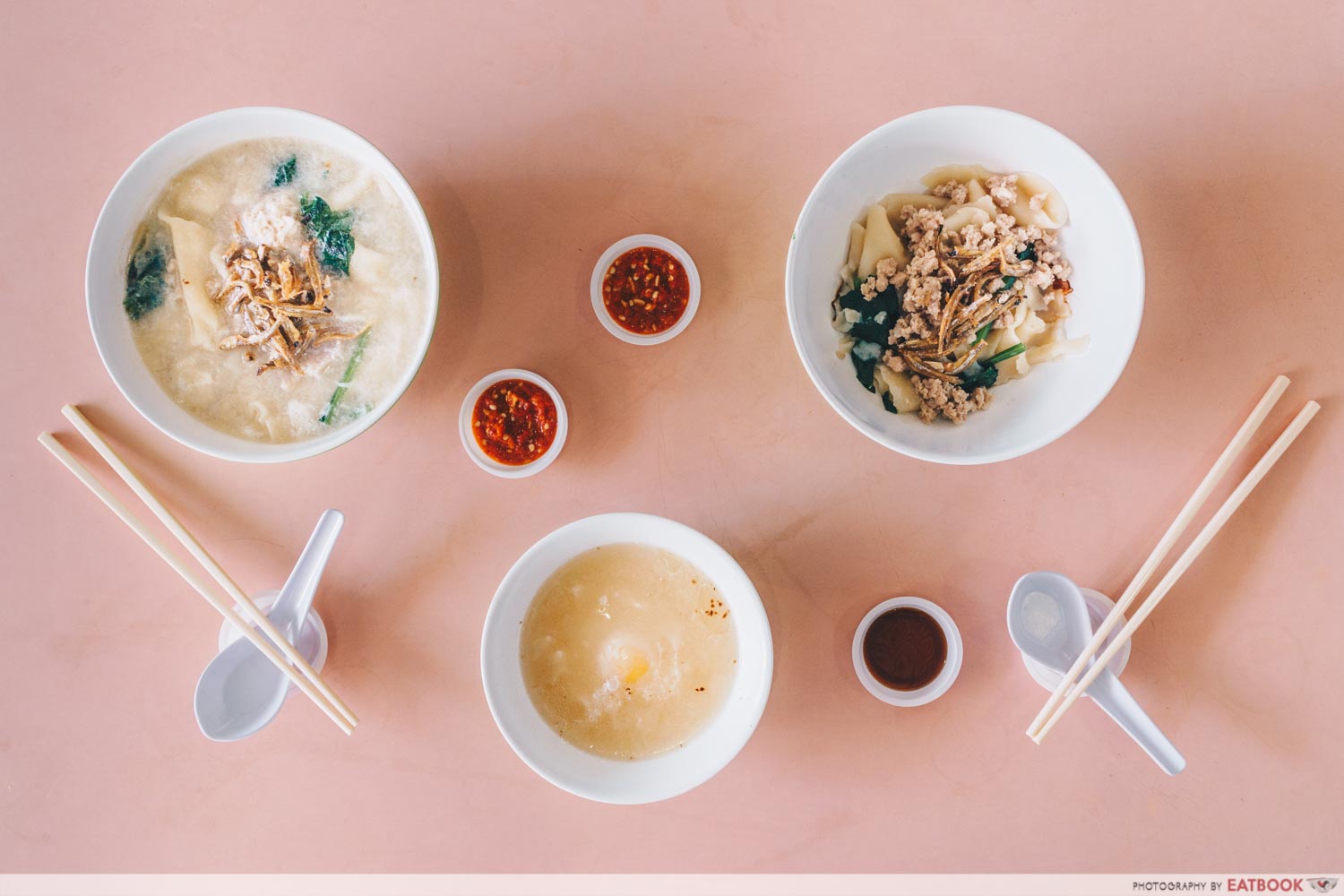 You will find the same nosh, including their Signature Dry Mee Hoon Kway ($4), being served at the Telok Blangah outlet. However, do note that prices here are jacked up an additional $0.50 in an attempt to cover the higher rent of the coffee shop! 
While the daily operating hours here are set to be from 8:30am to 8:30pm, it is more advisable to head down before lunchtime as the Telok Blangah outlet runs out of food by 1pm as well. 
Check out our full Jiak Song Mee Hoon Kway review! If you're looking for more must-try food that's featured in our annual Top 50 awards, here's a list of 10 best hawker stalls and 10 best cafes in Singapore.
10 Best Hawker Stalls In Singapore For Seafood Soup, XXL Meat Platters And More – Eatbook Top 50 2020
Address: Blk 18 Bedok South Road,  #01-45, Stall 5, Singapore 460018
Opening hours: Daily 8:30am to 8:30pm
Website
Jiak Song Mee Hoon Kway is not a halal-certified eatery.
Photos taken by Muhammad Hafiq.
The post Jiak Song Mee Hoon Kway By Ex-MasterChef Finalist Opens An Outlet At Bedok appeared first on EatBook.sg – New Singapore Restaurant and Street Food Ideas & Recommendations.