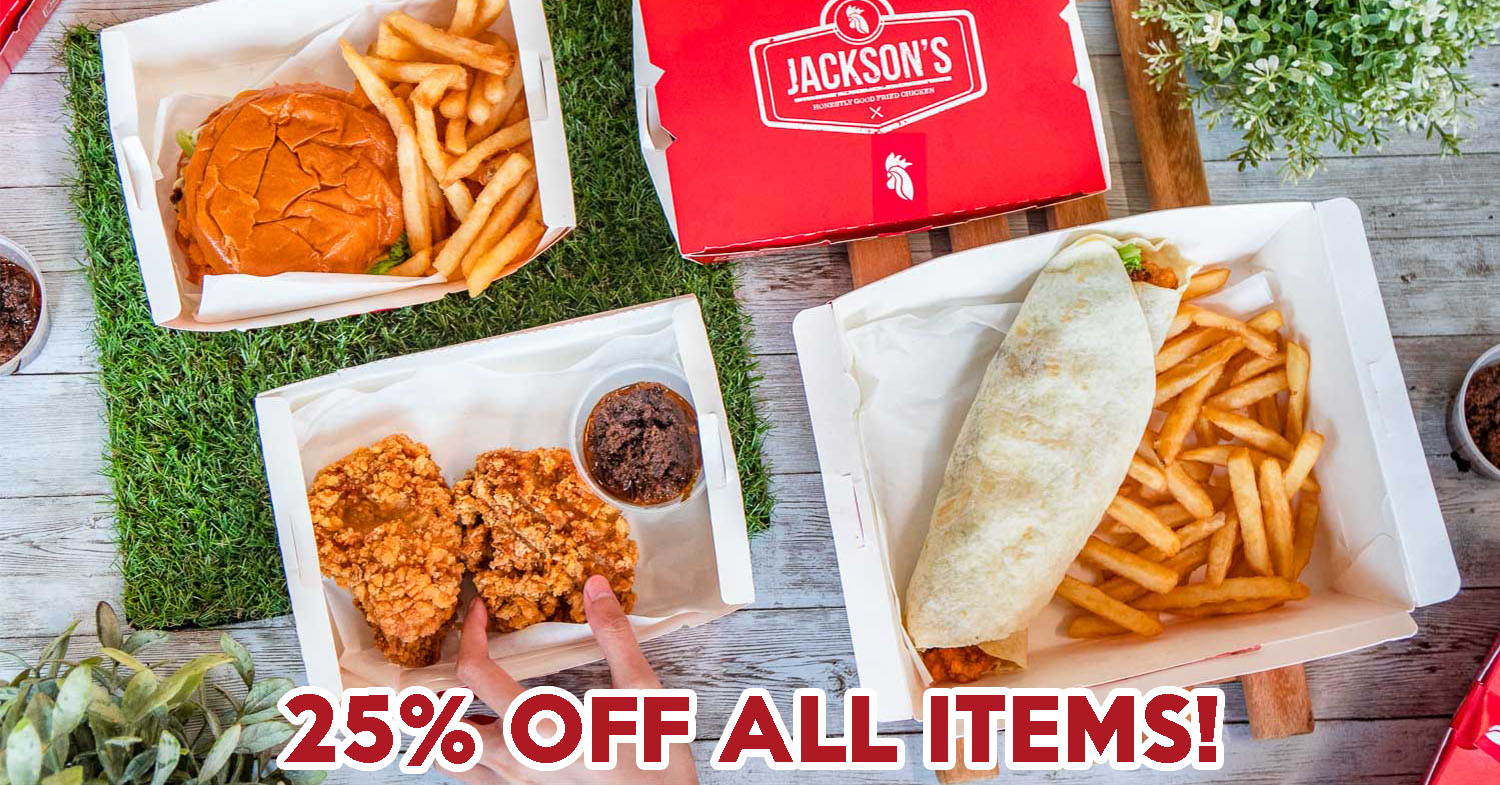 Rendang Jackson's Fried Chicken on
f
oodpanda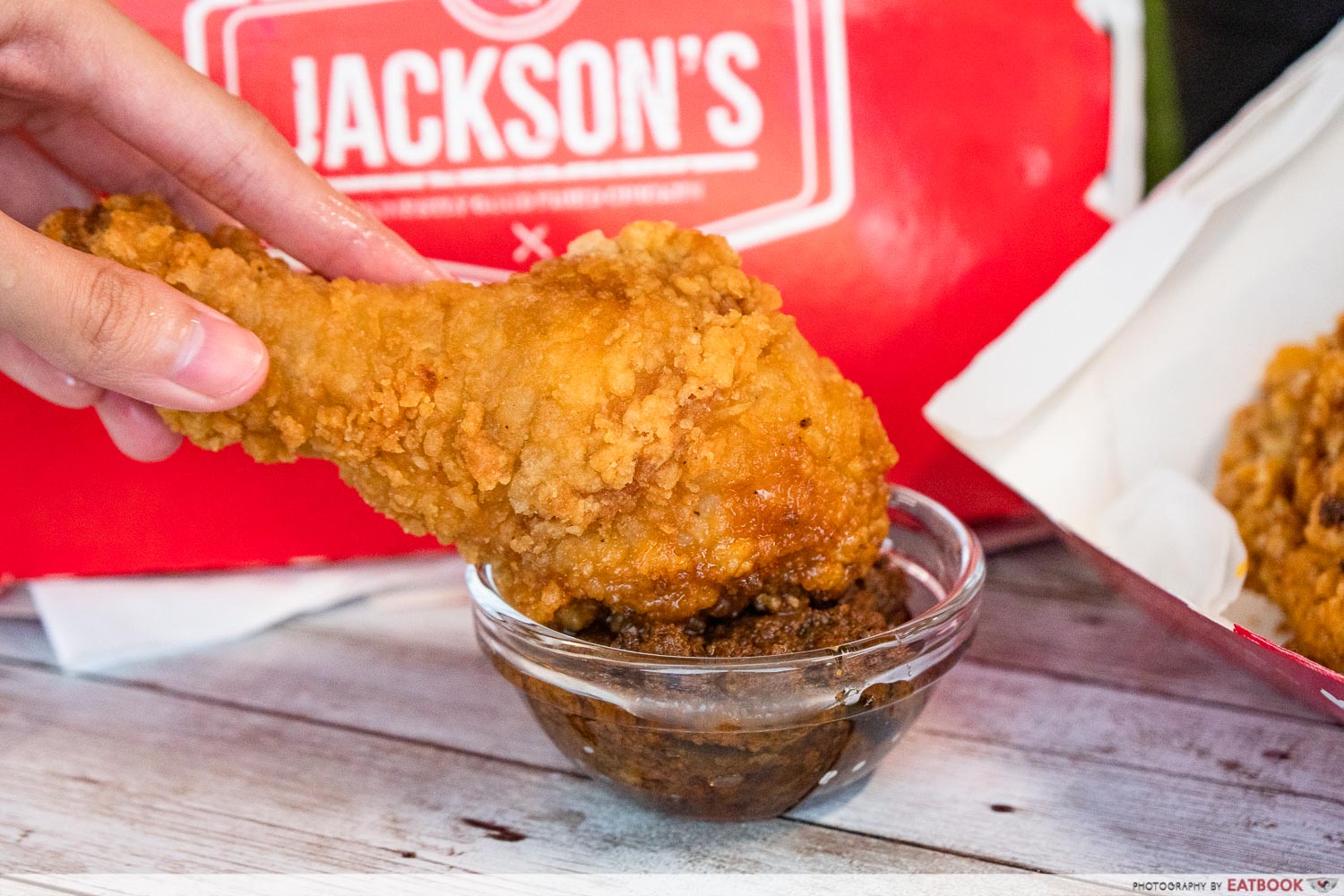 It's going to be a double happiness affair for fried chicken lovers for the month of July, as International Fried Chicken Day falls on the sixth. Declaring a worthwhile celebration for the ultimate soul food, Jackson's Fried Chicken will be launching an all-new foodpanda-exclusive flavour: rendang!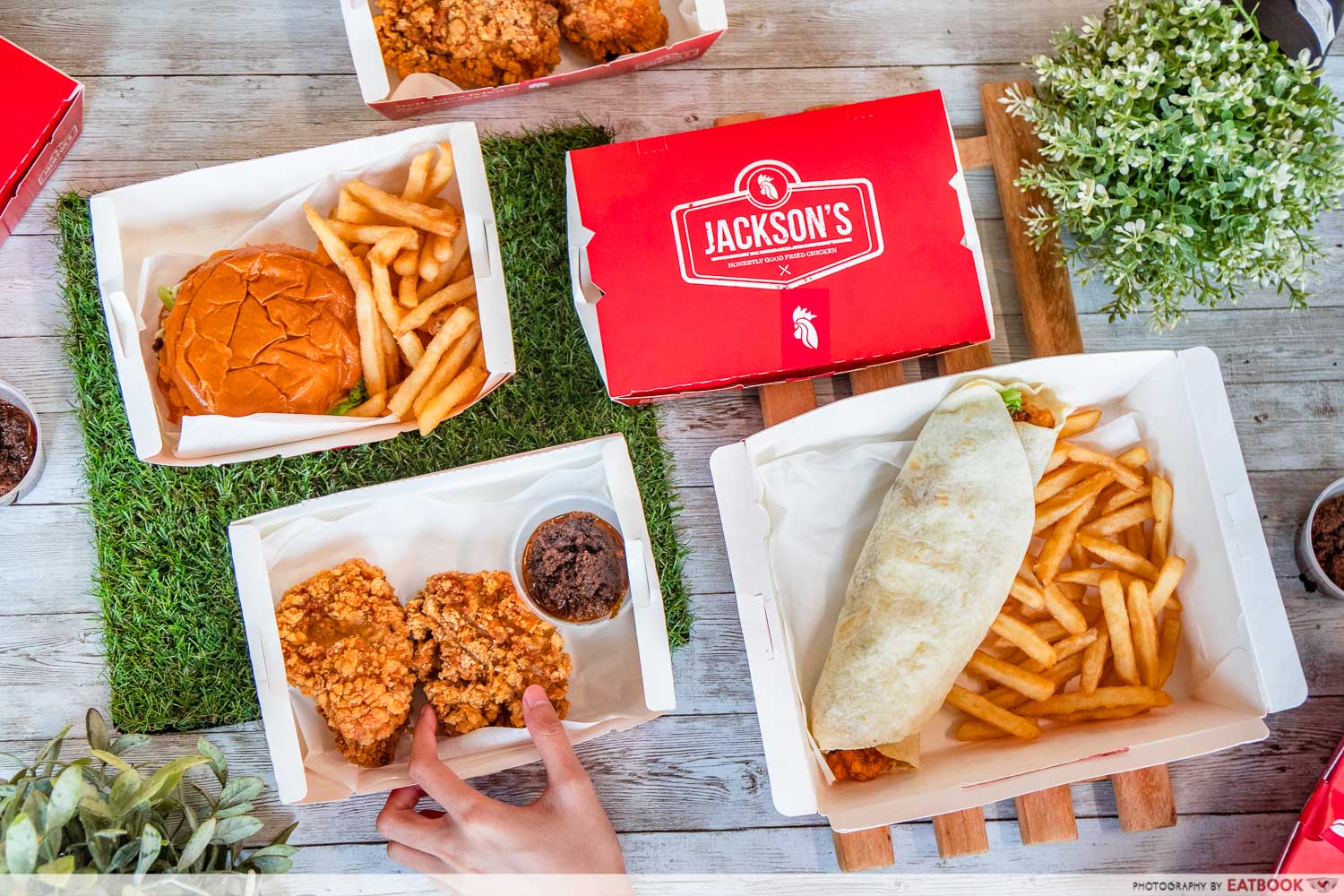 A second reason to celebrate is the week-long promo of 25% off for all items on the menu from 5 to 11 July 2021, with a minimum order of $20, and the discount capped at $8.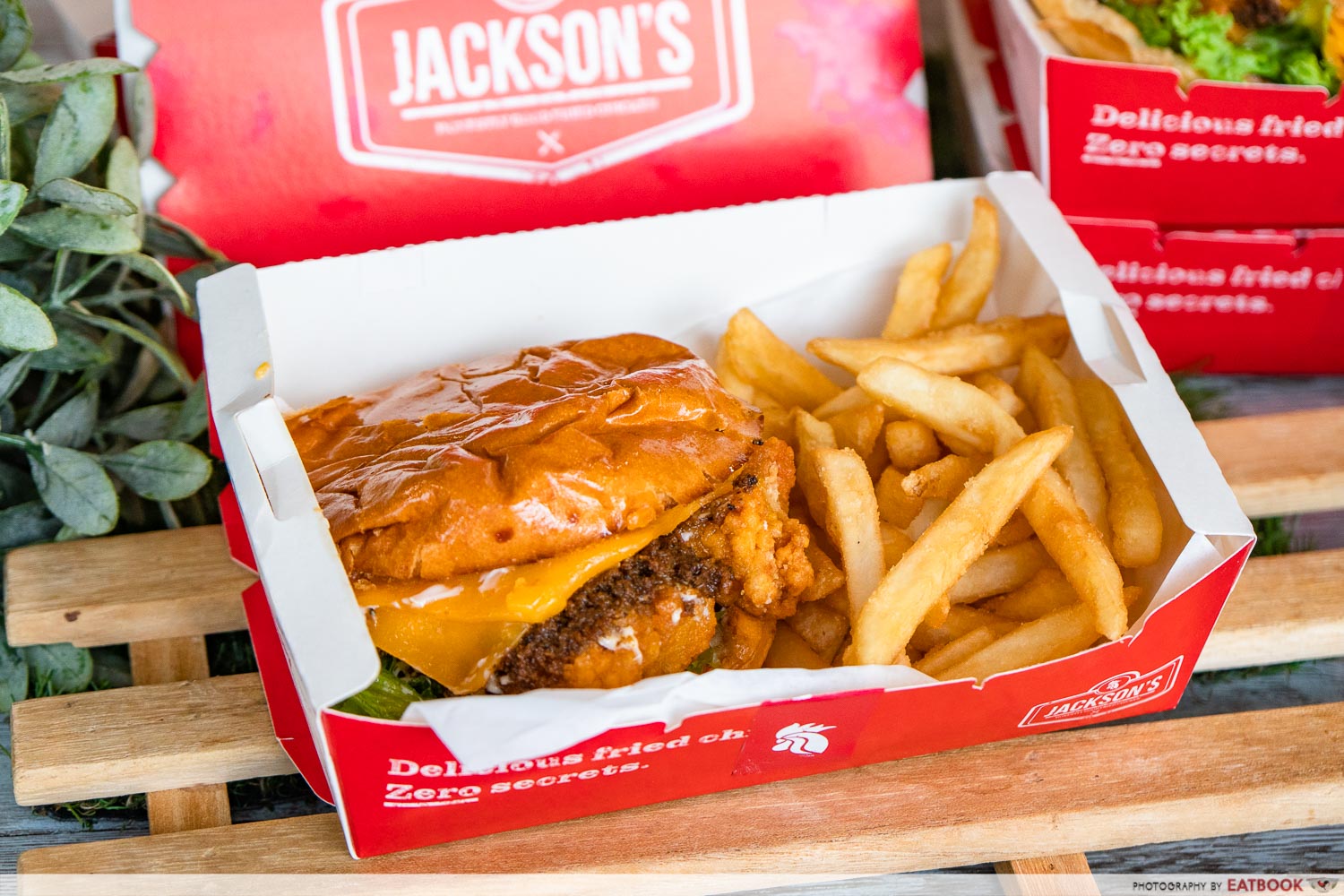 Only available on the foodpanda platform, the deliciously indulgent rendang fried chicken will be available in three versions—Fried Chicken Wrap With Rendang Sauce ($9.80), Fried Chicken With Caramelized Rendang Sauce ($9.90), and Fried Chicken Burger With Rendang Sauce ($10.50).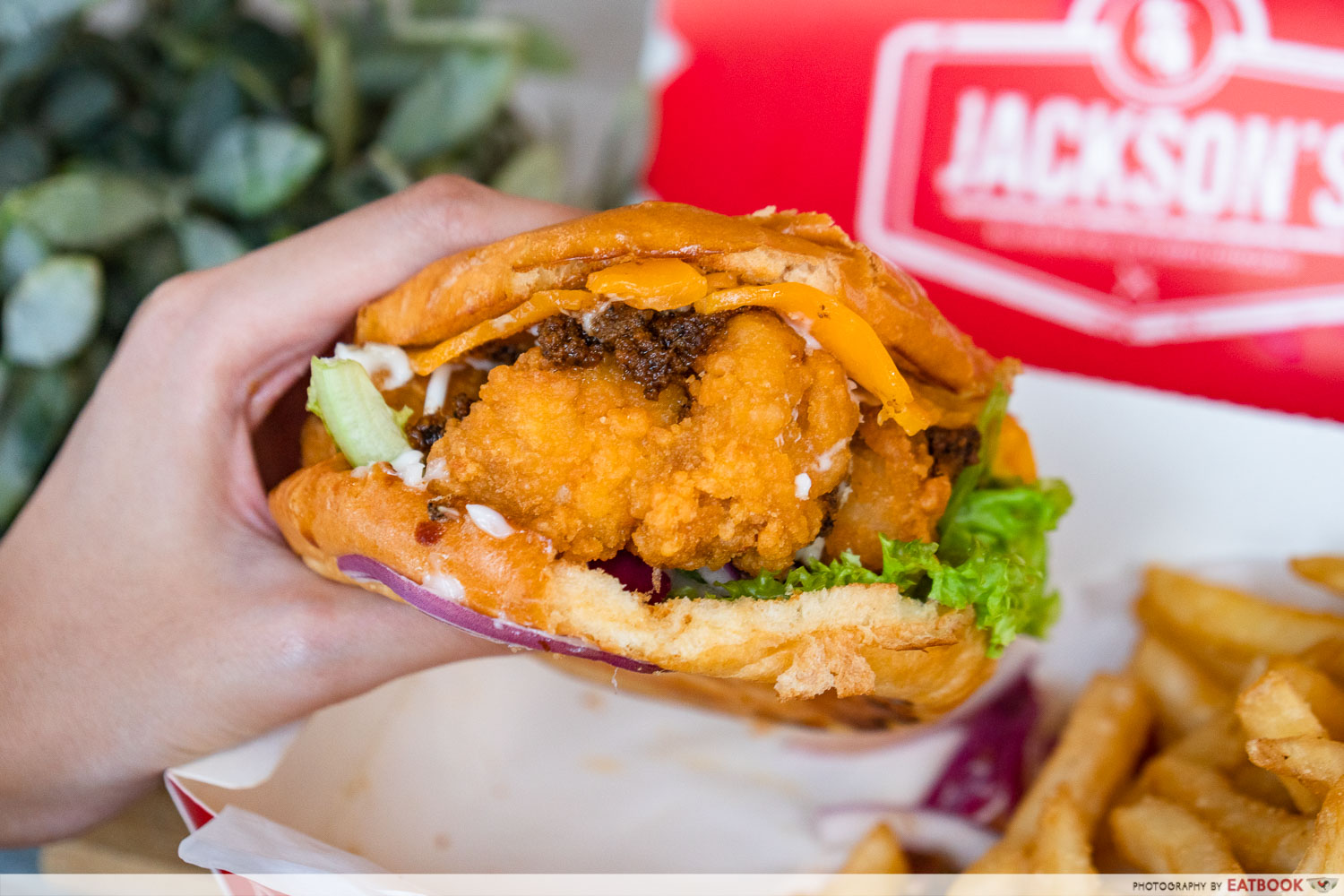 Each item will come doused with the spice-spiked sauce, as well as a generous side of fries. Go full out on flavour, and order the hefty chicken burger that is flanked with a double layer of cheese. Don't worry about the overload of grease, as the rendang sauce tempers that with subtle bites of ginger, cardamom and more.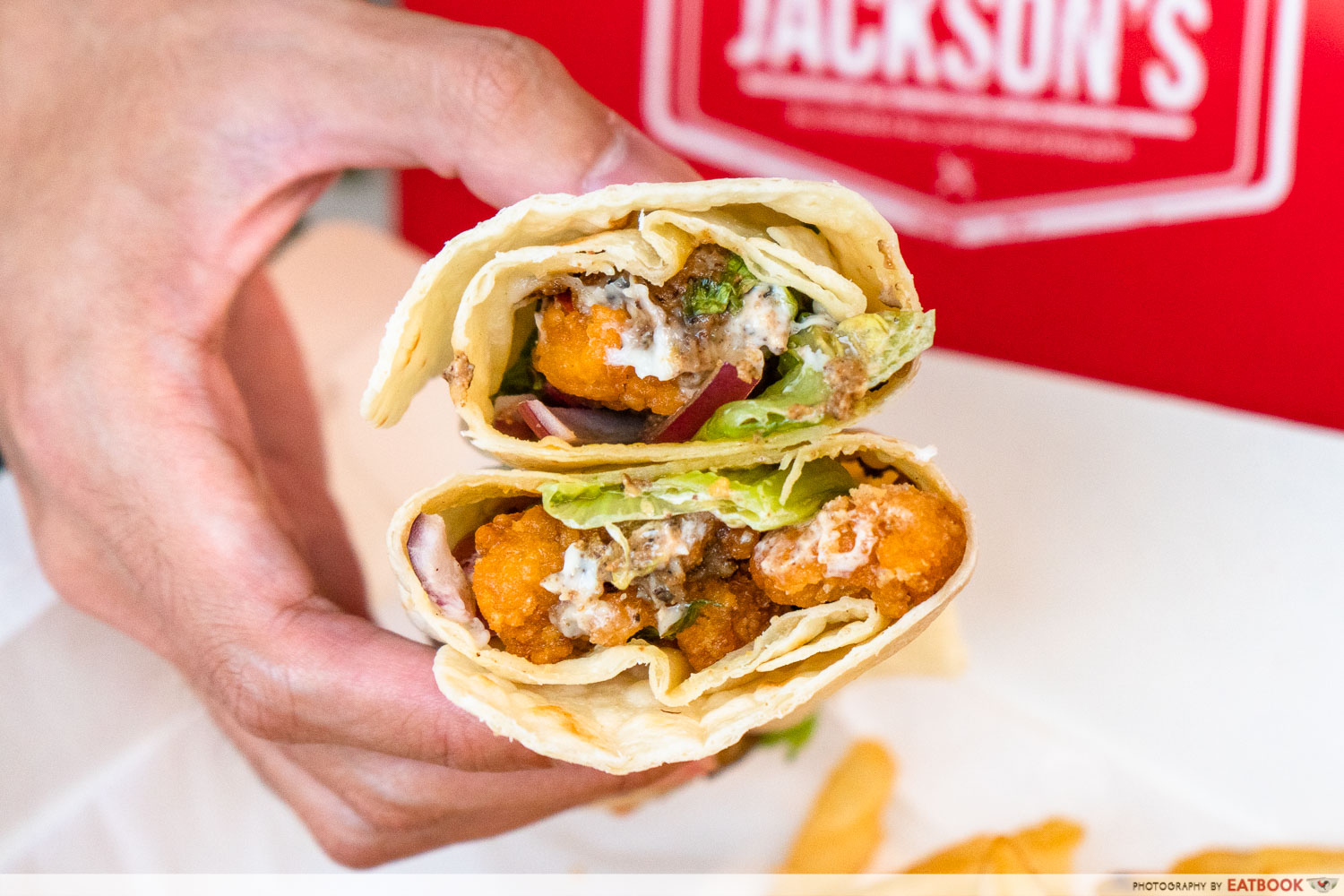 If you're looking to avoid a sloppy mess, the Fried Chicken Wrap With Rendang Sauce would be the best option. Wrapped with crisp lettuce and a huge tortilla wrap, this is ideal for an easy picnic meal out. Fried chicken tenders here are doused with the good ol' rendang sauce, along with a splash of mayo for extra creaminess.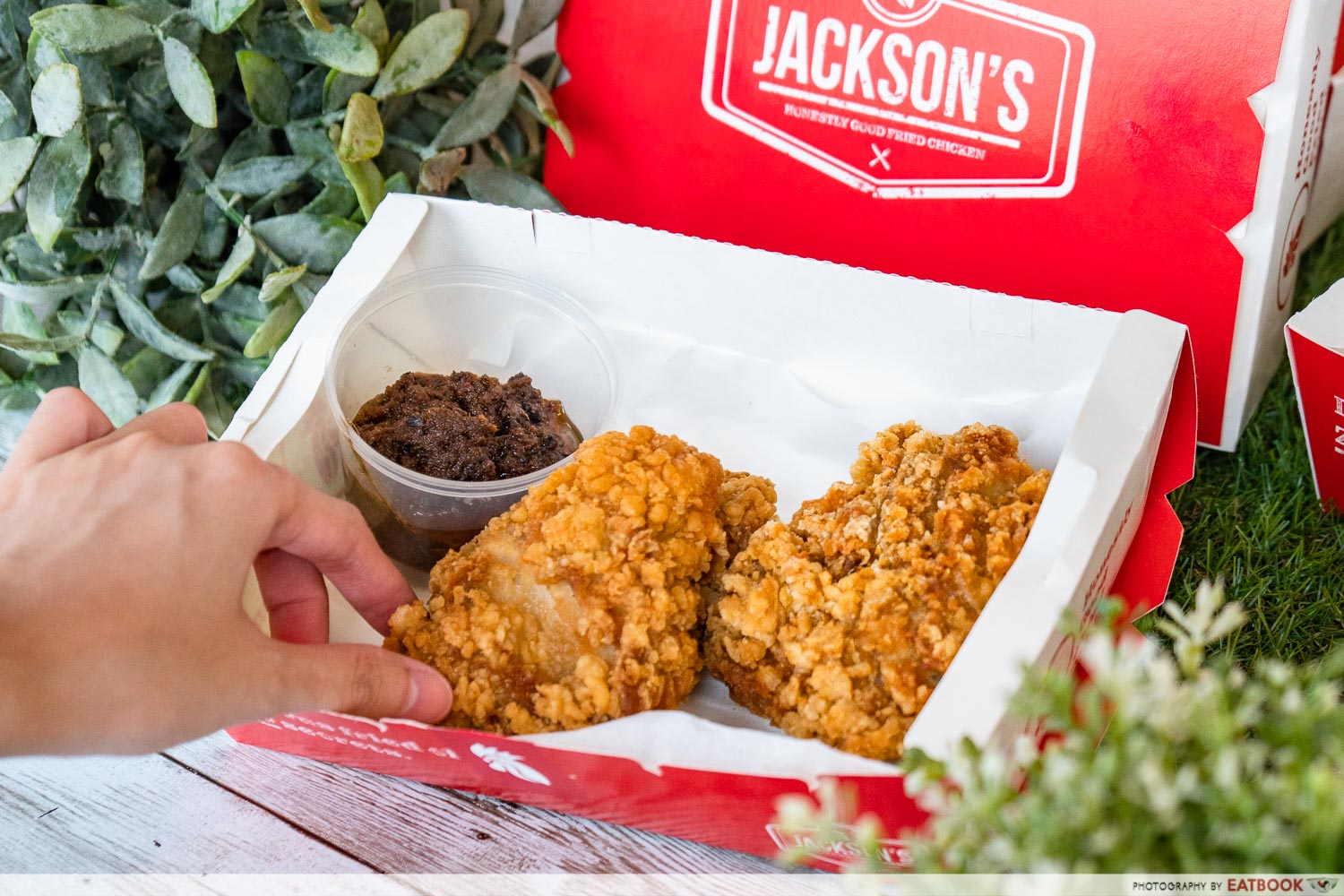 Relish Jackson's Fried Chicken in full glory by ordering the Fried Chicken With Caramelized Rendang Sauce. Encased in the crunchy fried chicken skin is tender chicken meat, tasting savoury from its marinade. Pair it with the thick rendang sauce, which exudes aromatics such as lemongrass and galangal, for that local touch.
Share Jackson's Fried Chicken foodpanda-exclusive rendang menu with a friend and indulge in both the good food and good deal together. If you're looking for a sign to succumb to your fried chicken cravings, this is it.
Jackson's Fried Chicken is not halal certified.
Photos taken by Chew Yi En.
This post is brought to you by foodpanda.
The post Jackson's Fried Chicken Has Rendang Fried Chicken And Burgers, Available Exclusively On foodpanda appeared first on EatBook.sg – New Singapore Restaurant and Street Food Ideas & Recommendations.