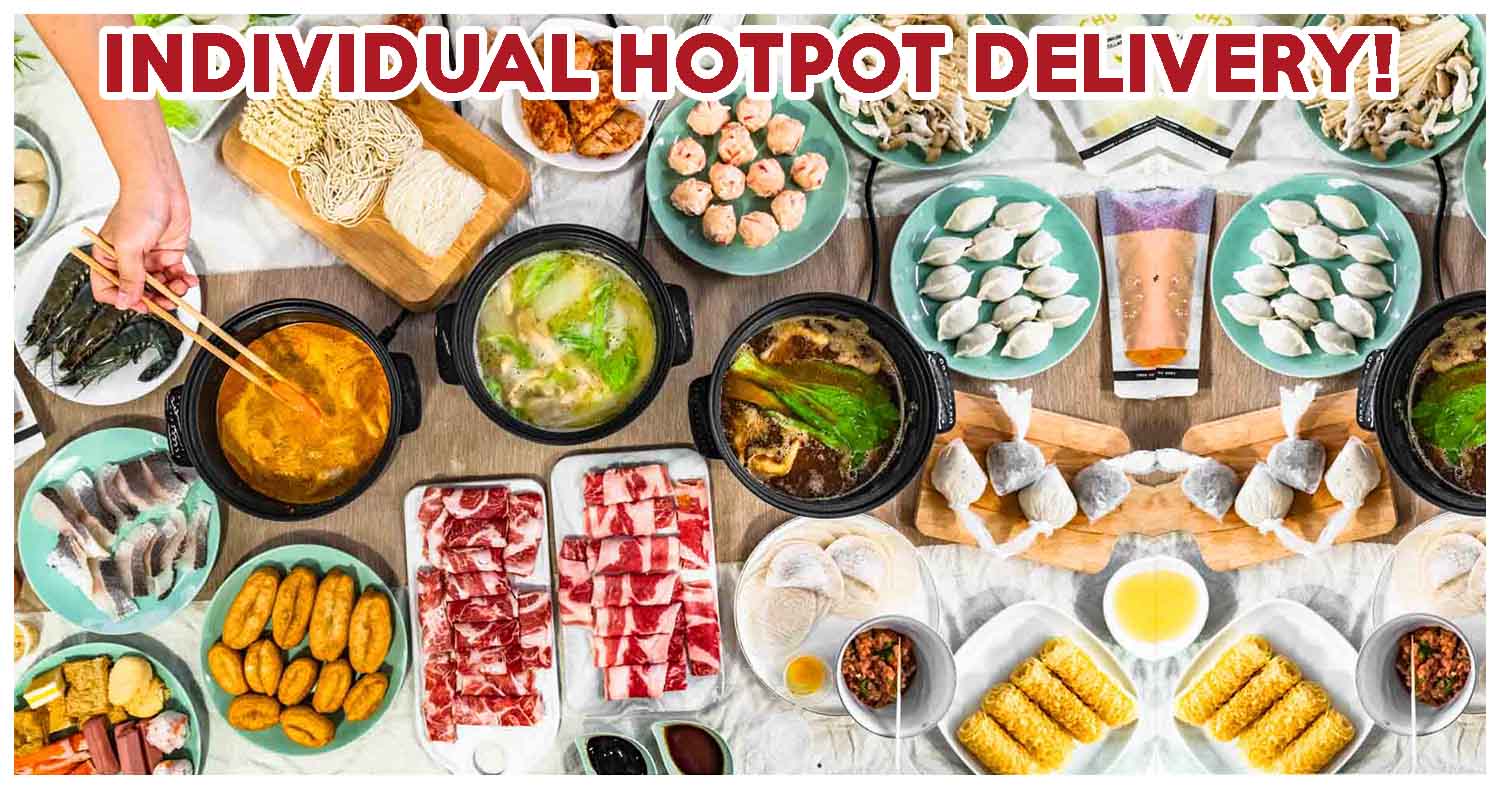 Homelypot hotpot delivery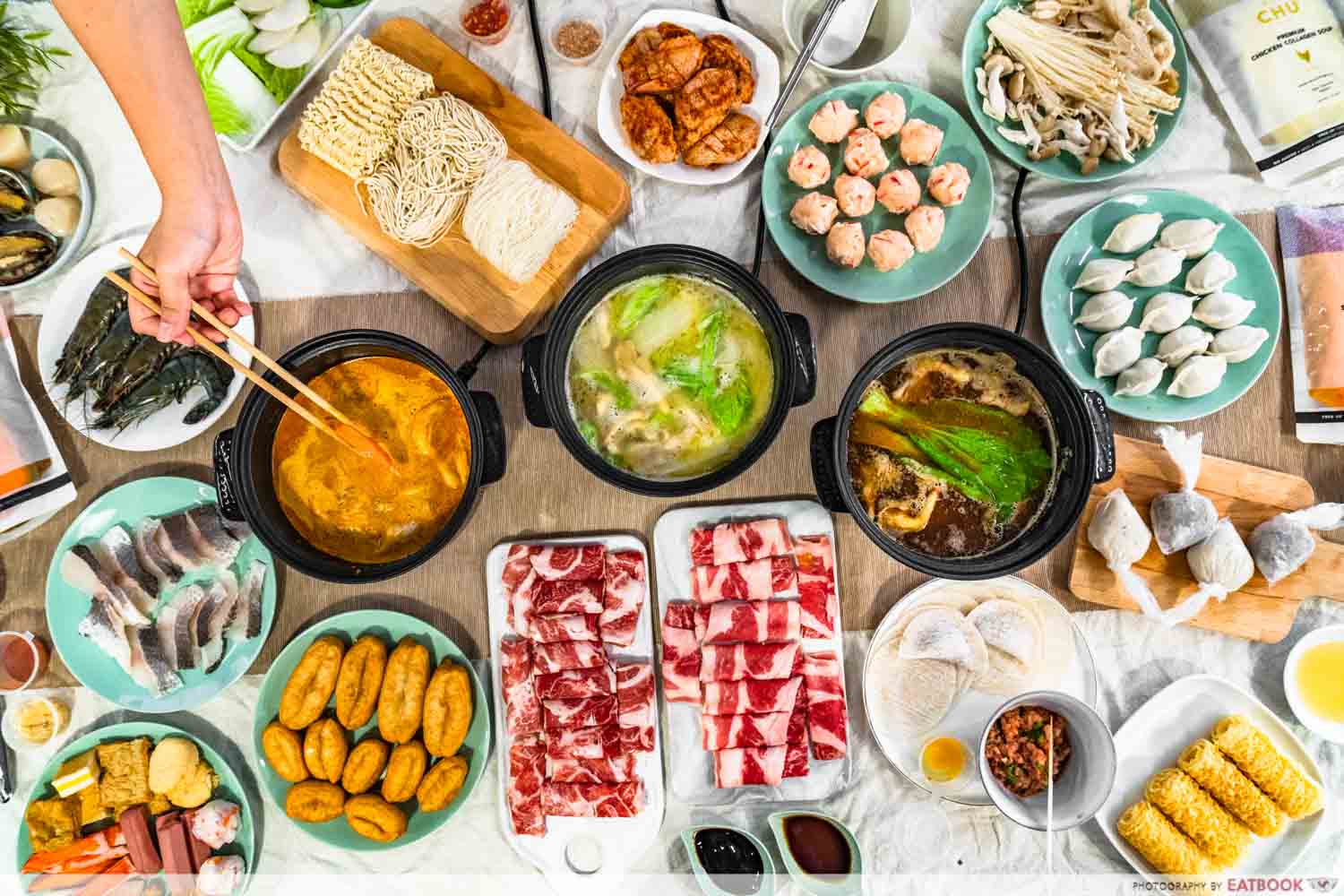 Nothing quite compares with the joy of having a hotpot meal with family and friends. The communal cooking and dining experience fosters a sense of togetherness that's hard to beat. As with all group situations, compromising on a single soup base can sometimes be a prickly issue. Cue Homelypot, a hotpot delivery service that brings us individual hotpots─the first of its kind in Singapore.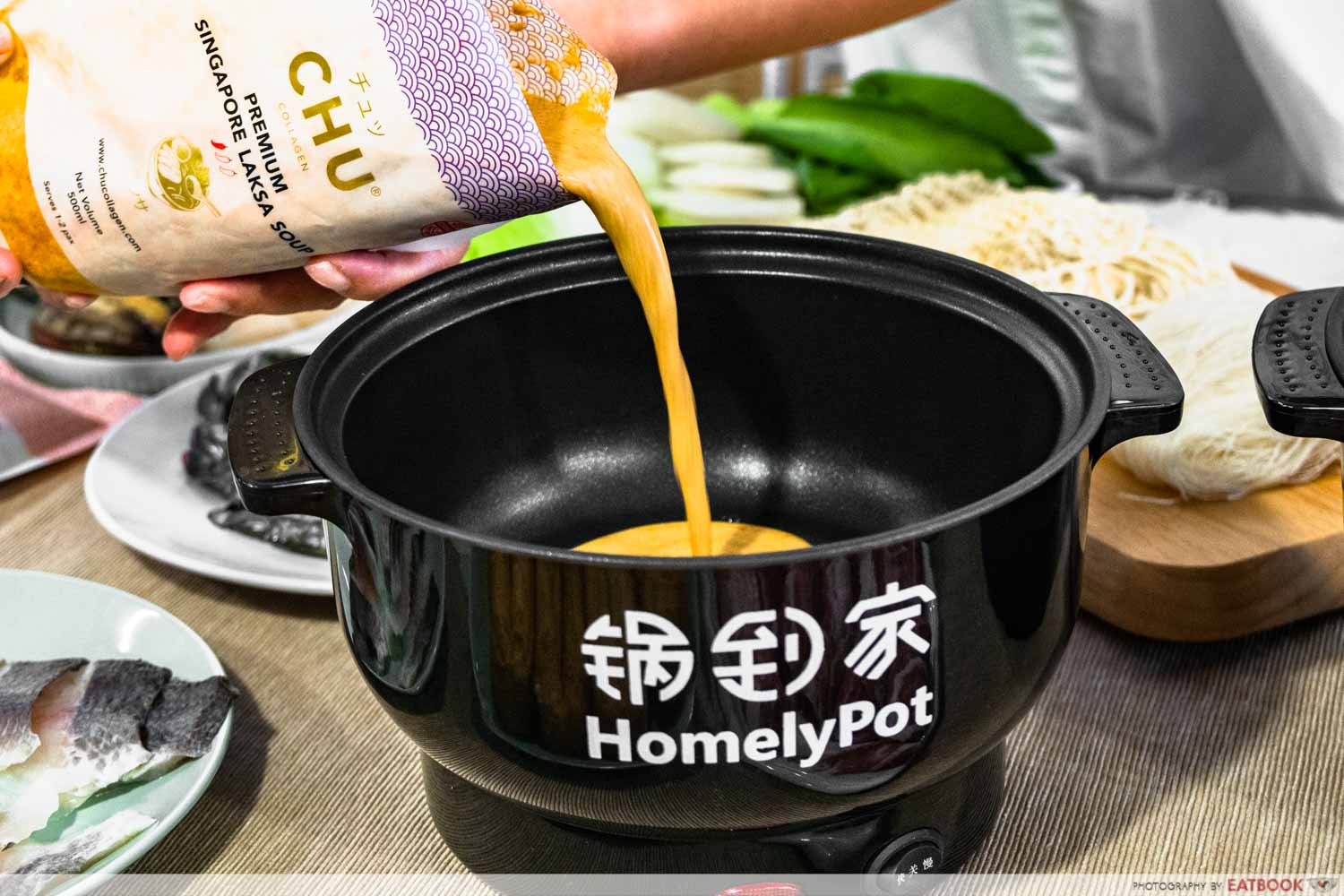 The basis of any good hotpot is the broth, and Homelypot has got that settled with their collaboration with CHU Collagen. This partnership brings you three options: the frozen soup brand's highly raved-about Premium Chicken Collagen Soup ($15), Premium Laksa Soup ($11), and Premium Prawn Mee Soup ($11).
Simply defrost, pour your choice of soup base into a pot, and flip the switch to get started. These broths come in 500ml packages that are just right for one of Homelypot's electric pots. They're also sufficiently rich that you can add water as the meal progresses, without losing flavour.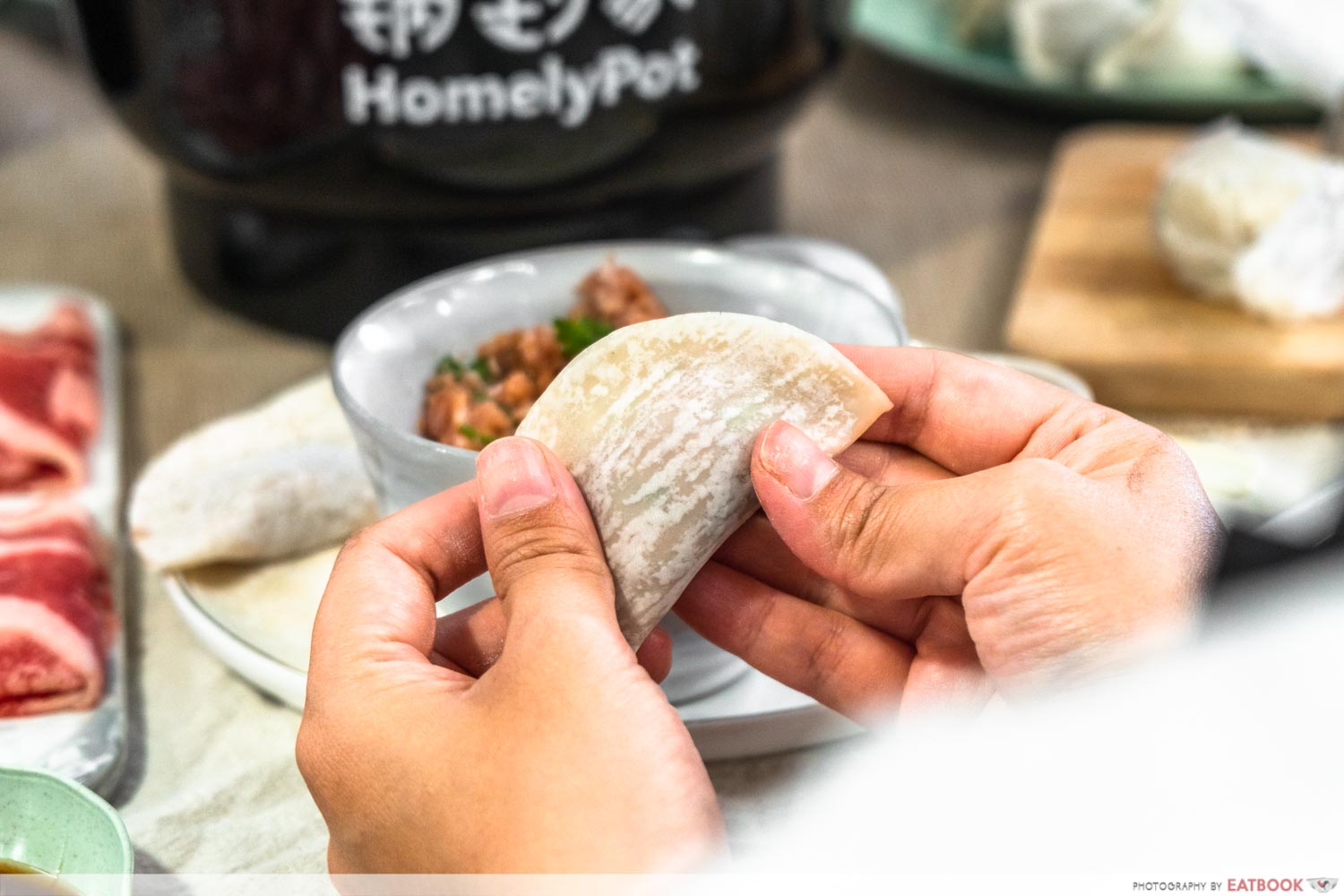 New to Homelypot's menu of more than 80 items is a limited edition Dumpling Kit ($13.80) that is being launched in conjunction with the upcoming Mother's Day. The kit includes minced pork, seasonings, dumpling wrappers, and even a disposable knife so the family can wrap your own dumplings, together.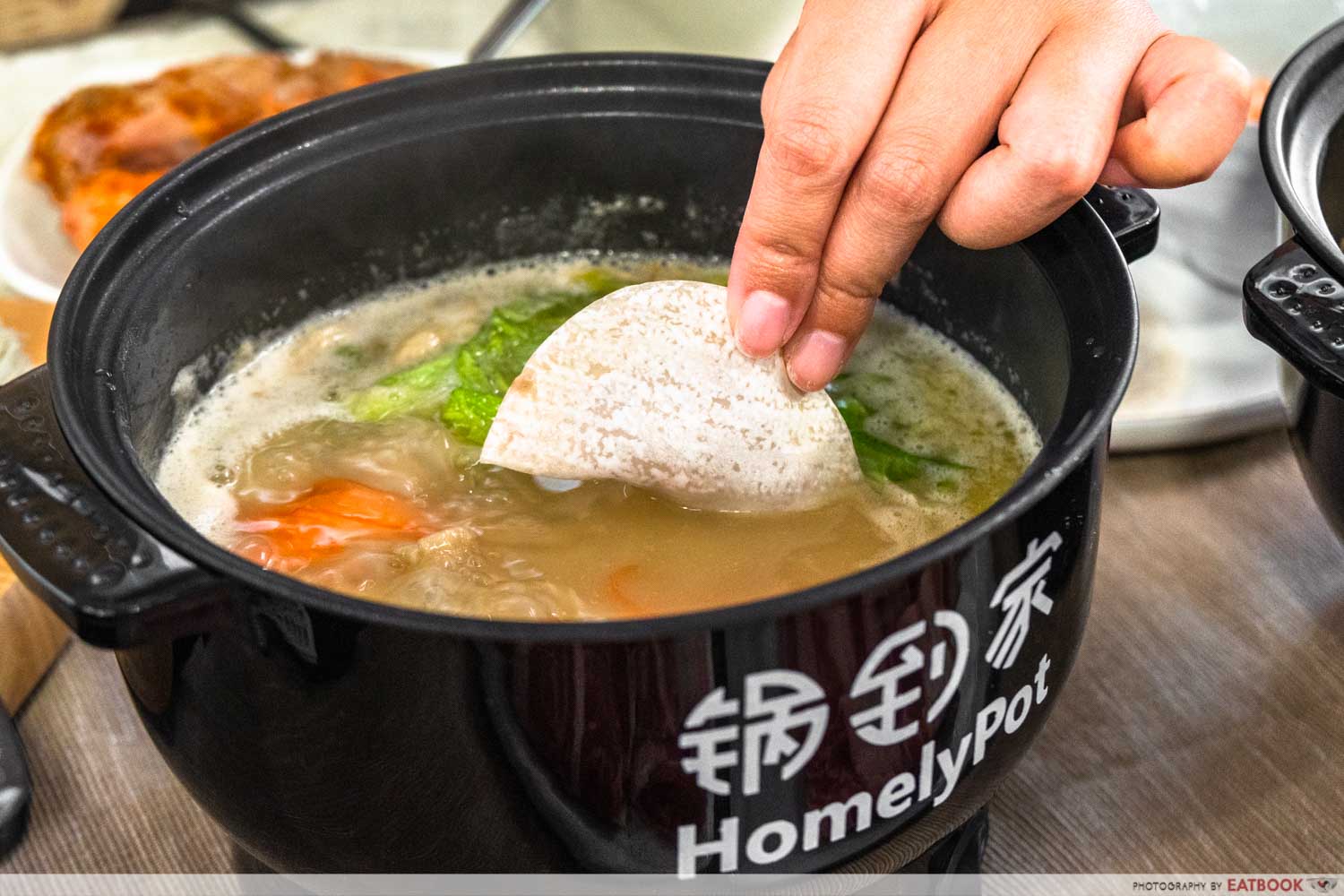 Pop the dumplings into your soup base of choice; we went for the CHU Premium Chicken Collagen Soup. This soup is a great neutral-tasting broth that's sticky with collagen, and creamy, reminiscent of the Beauty Collagen Broth at Beauty In A Pot, but made without preservatives and MSG.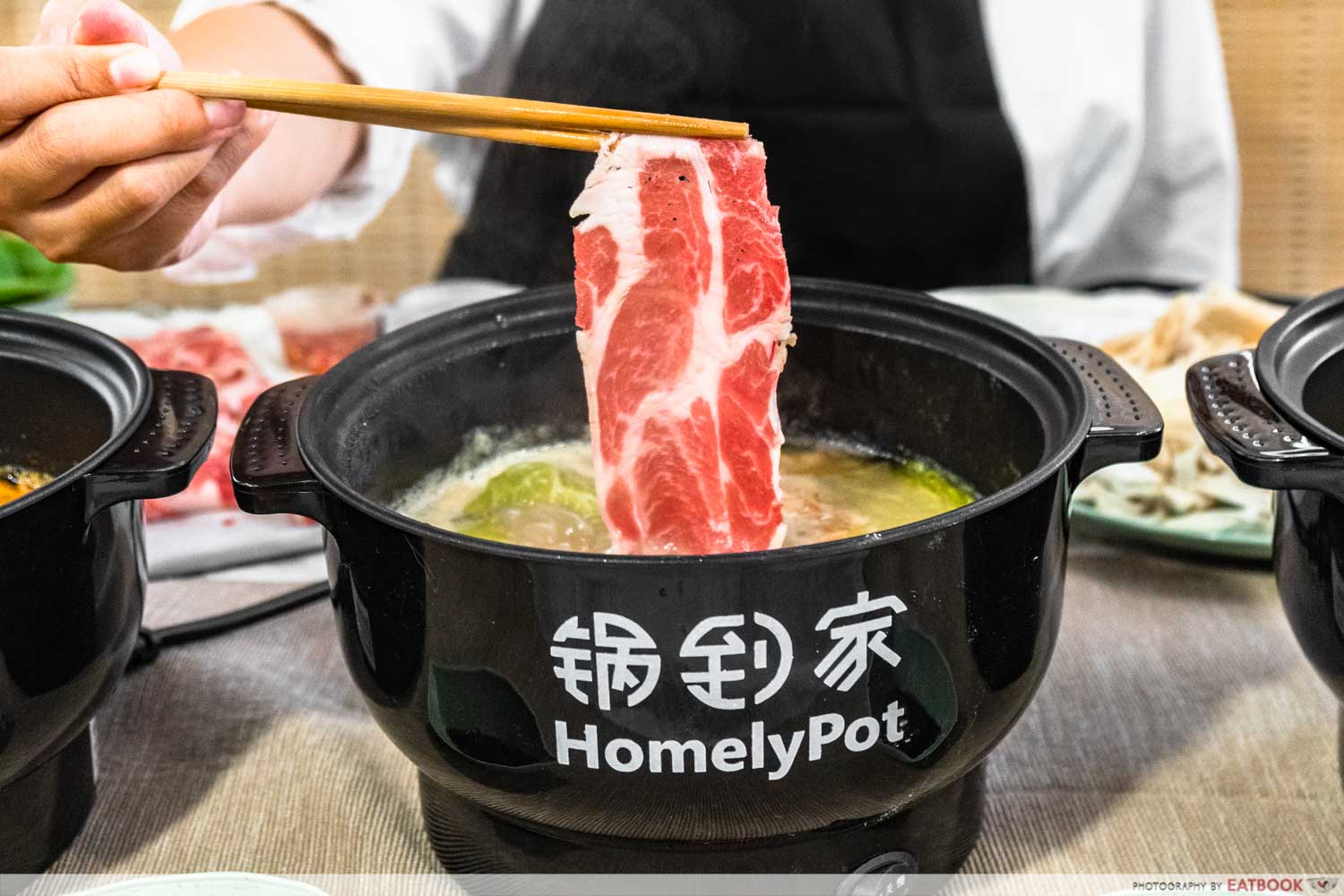 Hotpot isn't complete without some meats, and we had the Iberico Pork Collar Slice that's currently on discount, at $7.84 for 220g, rather than its usual price of $9.80. If you're a Citi Cardmember, get a free portion of this when you spend $50 on Mondays to Thursdays, and enter the code 'GETZCITI' at check out.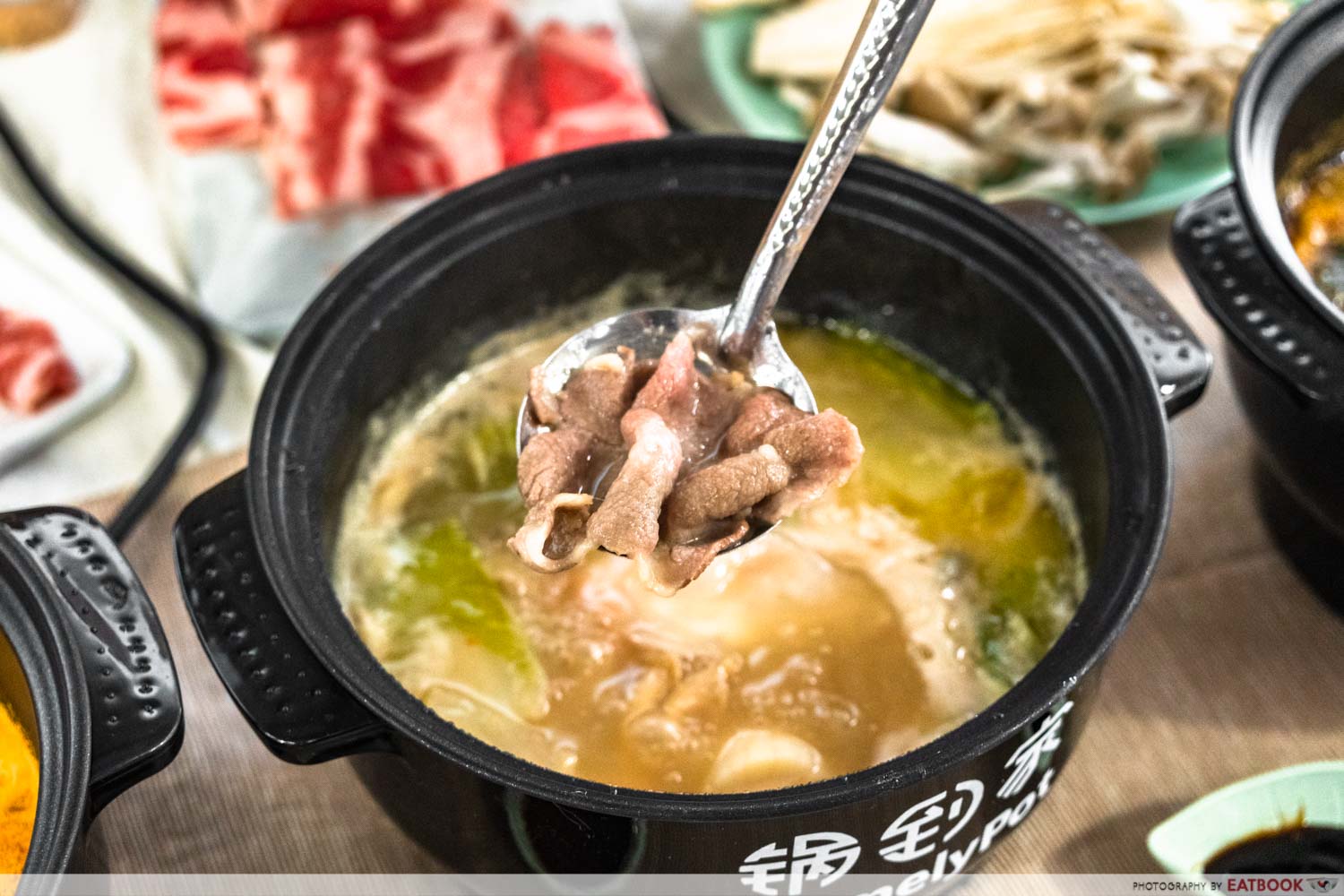 If you're a beef lover, Fatty Beef Slice ($3.84) is also on discount, down from $4.80 a portion. Get it as part of the Beef Set Meal ($38.80), which comes with both Fatty Beef Slice, and Beef Thigh Slice. You'll also get an assortment of ingredients, including Chicken Slice, Lobster Ball, Cheese Tofu, vegetables, mushrooms, and a full set of condiments. 
What's more, any order of the Individual Set Meals gets you a free electrical pot, worth $25.80, and utensil set. 
Do note that you'll have to pay a top-up of $12.80 for the CHU Collagen Premium Chicken Collagen Soup, and $8.80 for either the Premium Prawn Mee Soup, or the Premium Laksa Soup. 
Otherwise, they do have a series of other broths that you don't have to top up for, including Herbal Chicken Soup ($6.50 for 1000ml), Spicy Mala Soup ($6.50 for 1000ml), or Wild Mushroom Soup ($7.50 for 1000ml).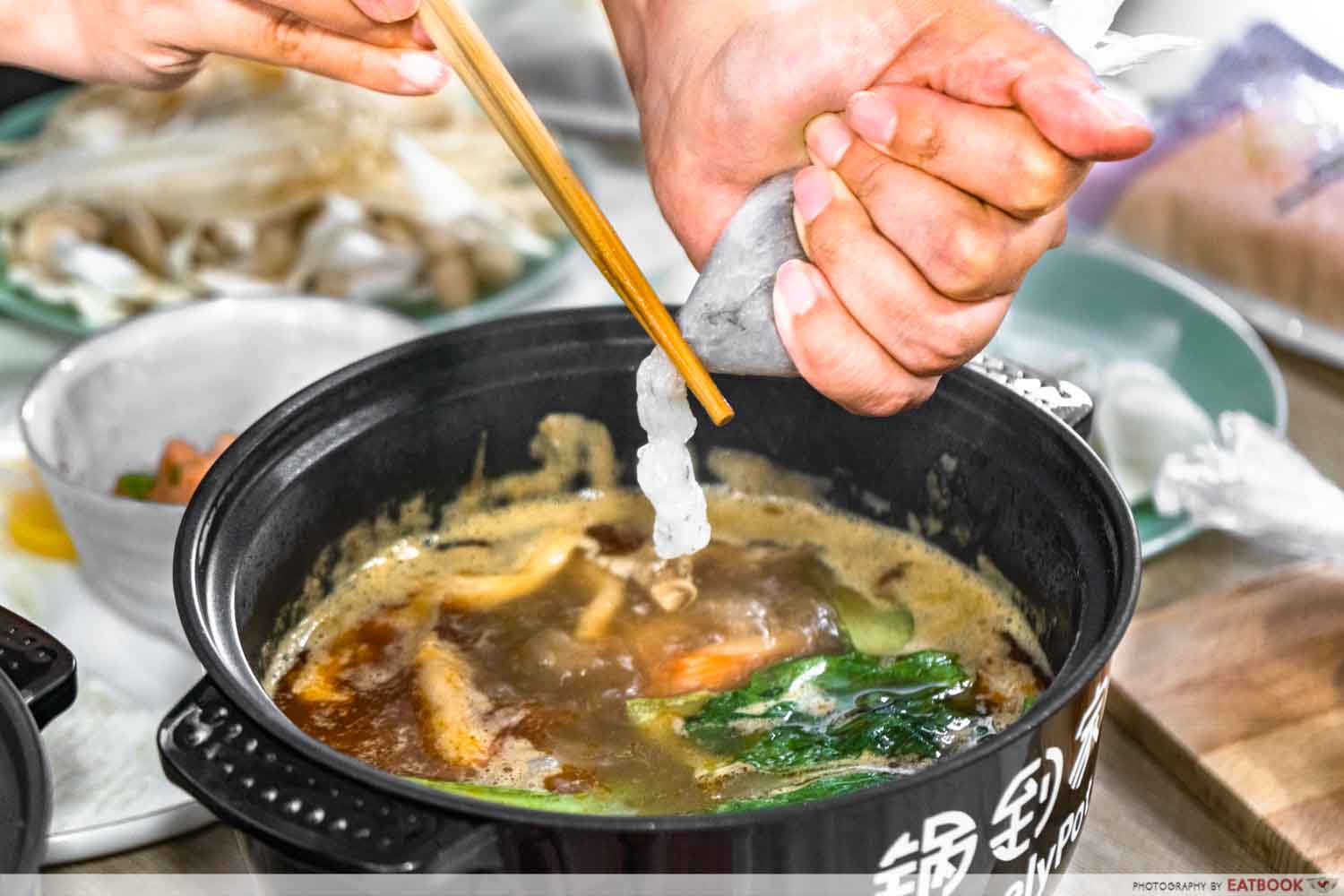 I enjoy ordering seafood 'noodles', or pastes, when I have hotpot, simply because it saves me the fuss of peeling prawns. Here at Homelypot, the pastes come in three variations: Premium Tiger Prawn Paste ($5.44, U.P $6.80), Fish Paste ($2.24, U.P $2.80), and Sotong Paste ($2.24, U.P $2.80).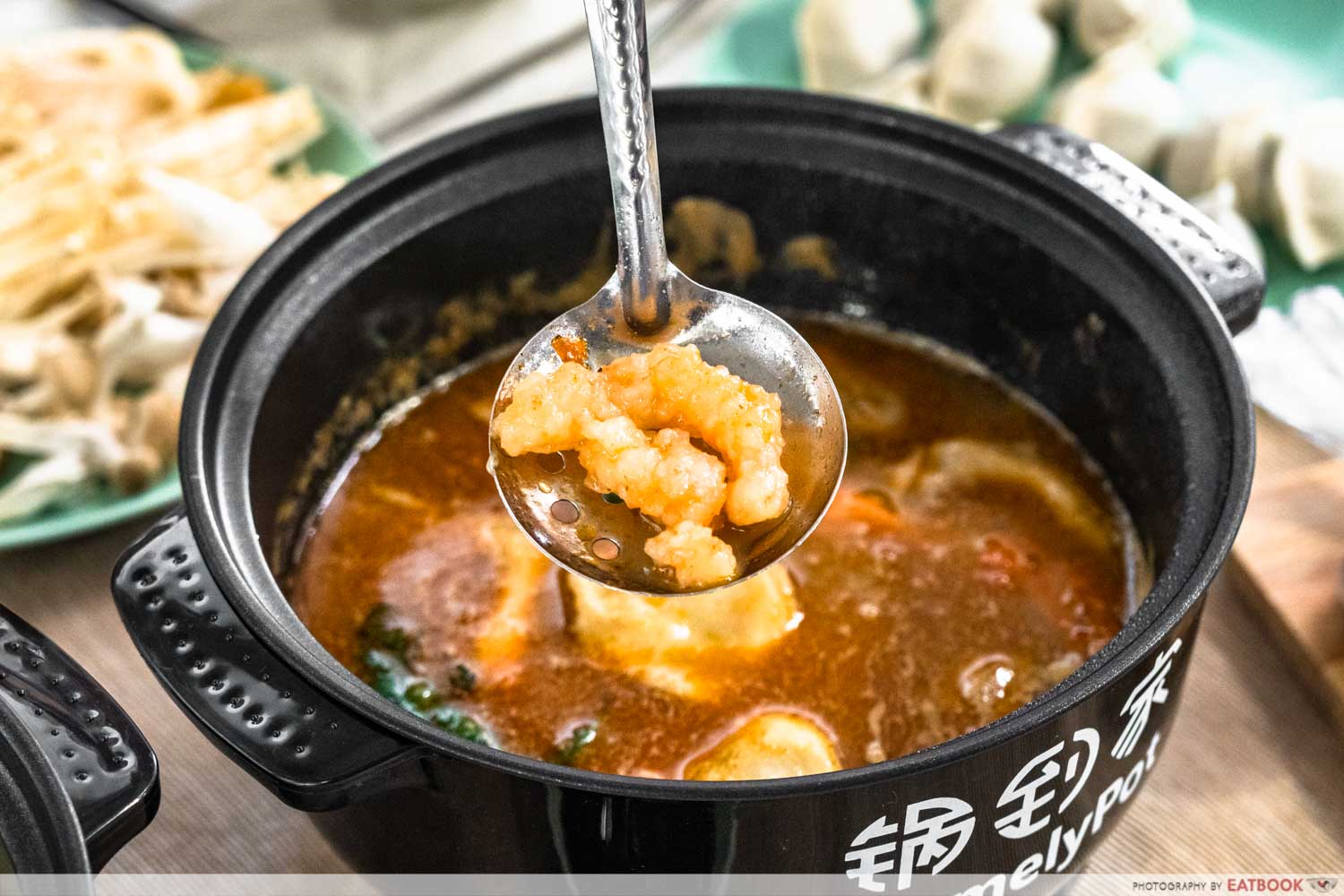 The Premium Tiger Prawn Paste cooks to springy, sweet ends, evidence that fresh prawns are used. I recommend having this in the CHU Premium Prawn Mee broth, just to heighten that umami flavour.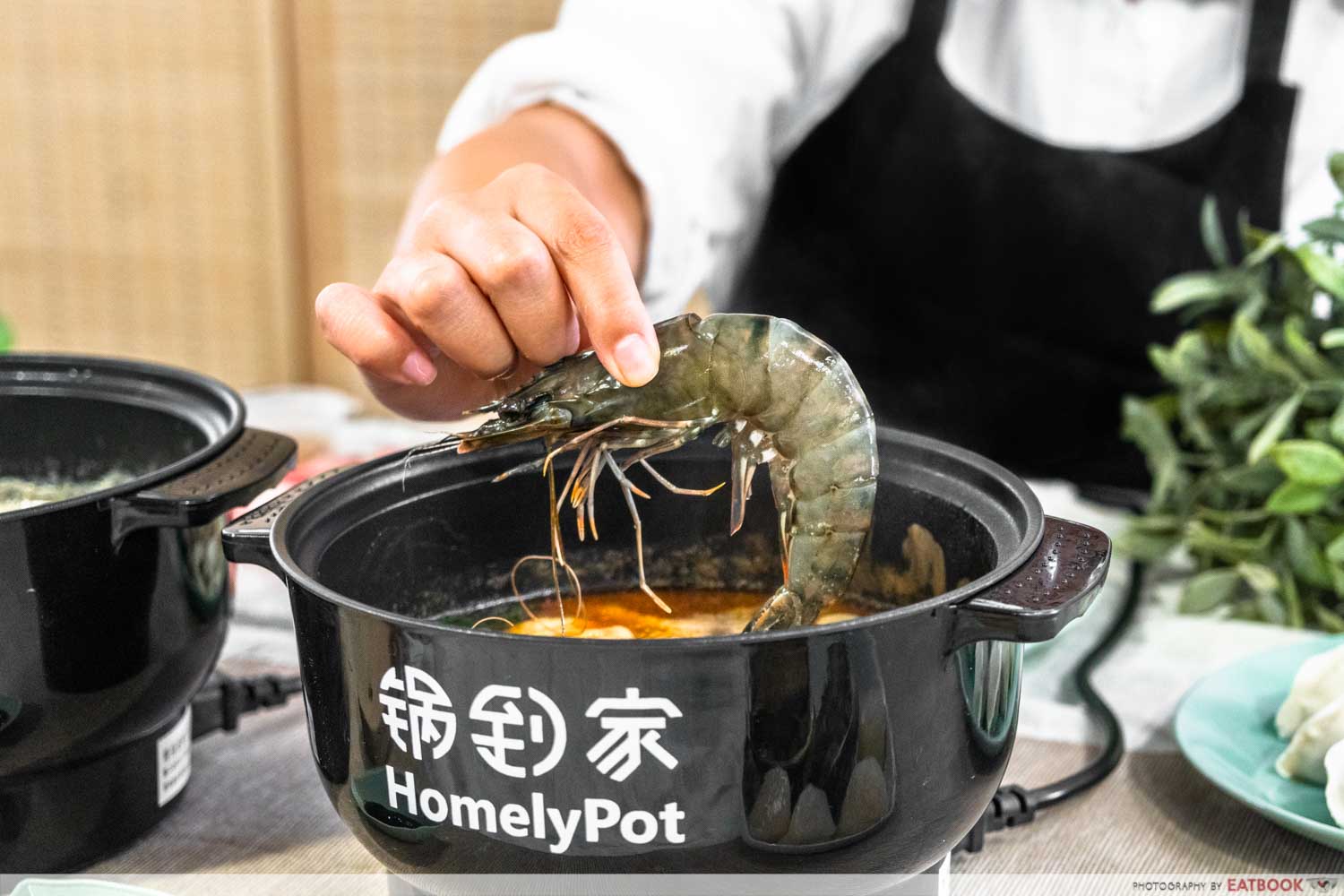 Of course, if the real seafood deal is what you prefer, Homelypot also has Tiger Prawns ($5.80 for 220g). These come frozen for freshness, and are sizeable.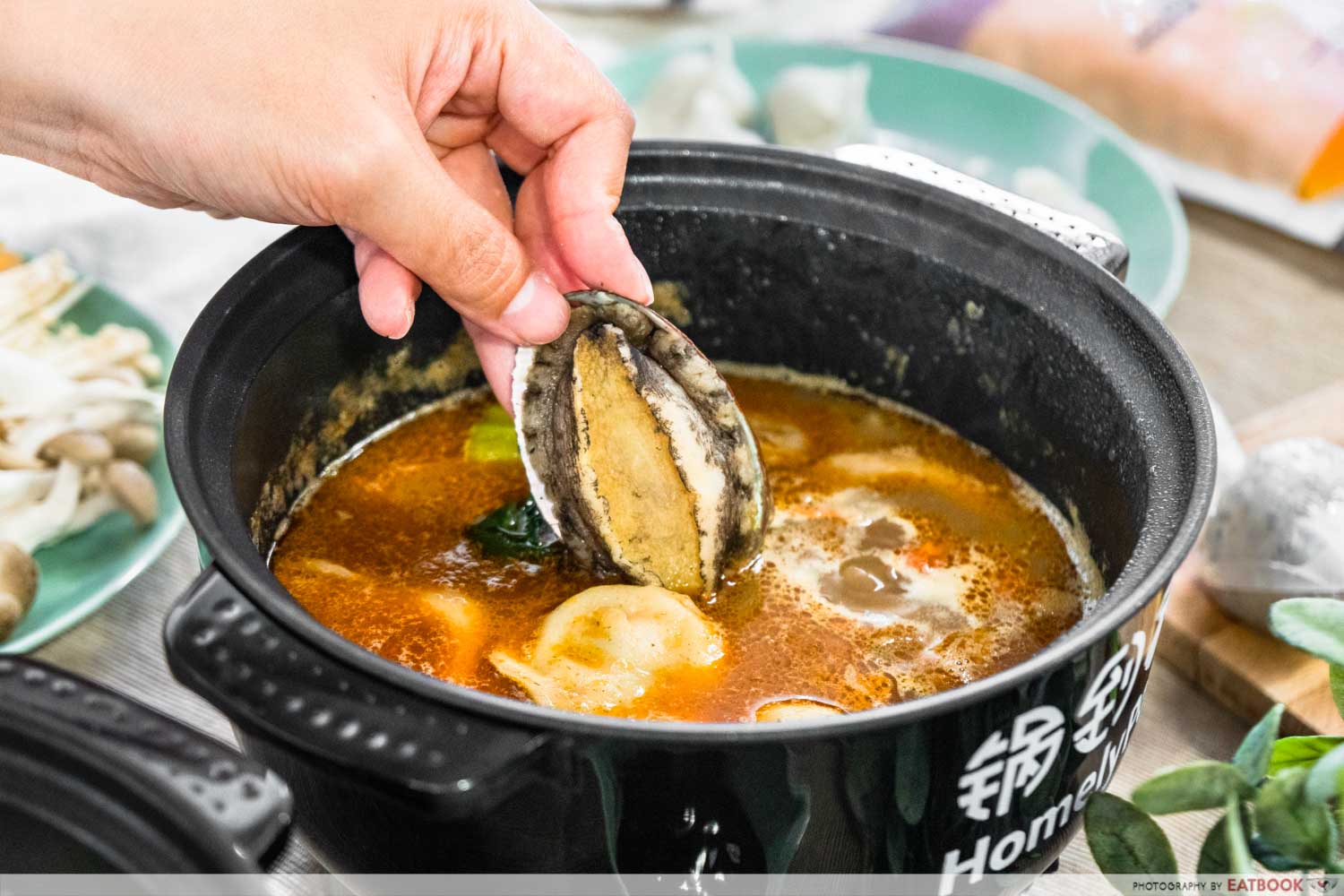 Otherwise, luxe up your hotpot with Wild Caught Abalone ($11.04, U.P $13.80). Each serving comes with two abalones, still on their shells. It's best to watch these, and not overcook them, or they get tough.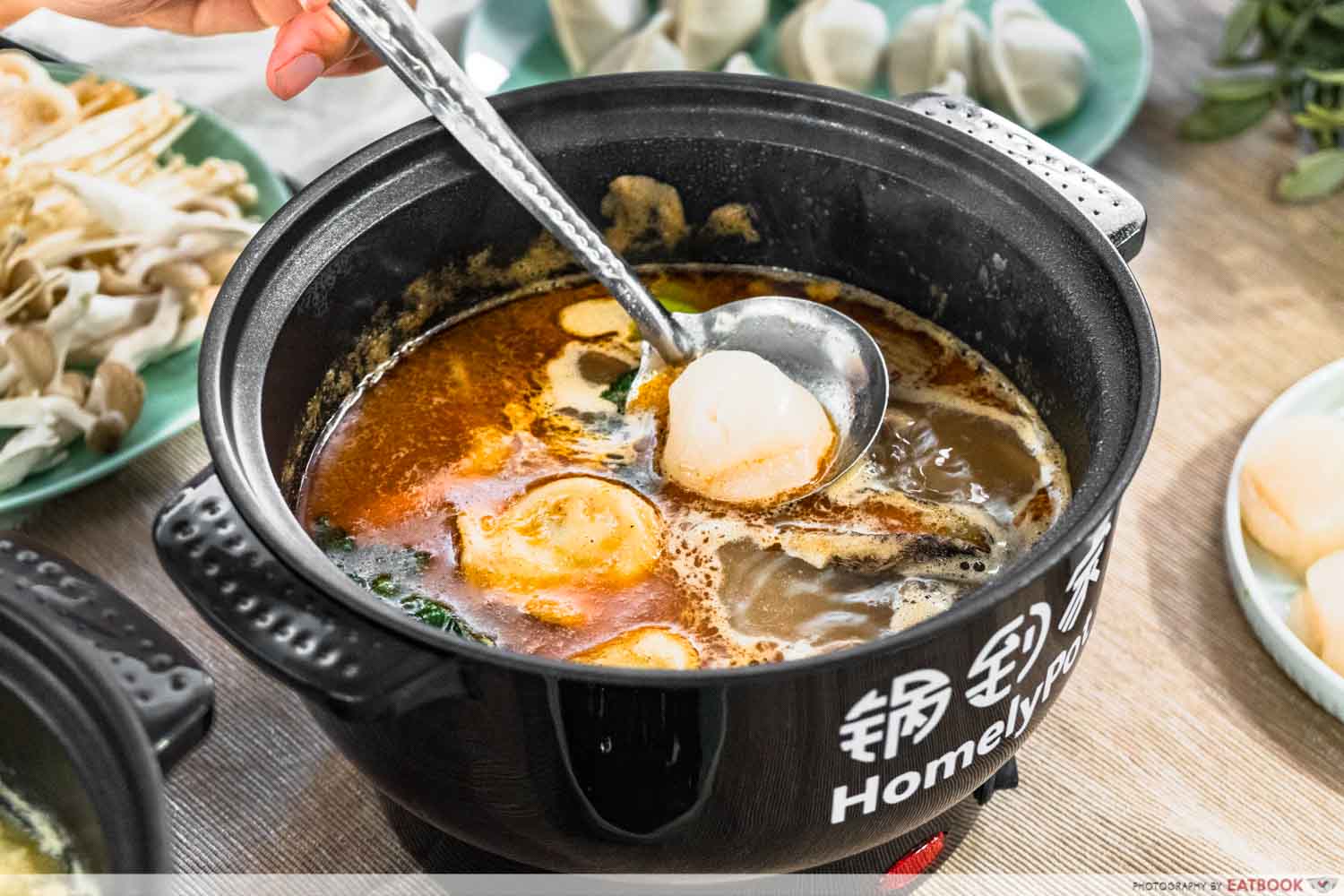 Another decadent item on the Homelypot menu is the Japanese Scallop ($6.24, U.P $7.80). It comes in servings of 220g, which is perfect for a single diner. If you've tried buying these from the supermarket, they only ever come in 1kg bags─a problem if you're the only one eating them, so this is a nifty solution.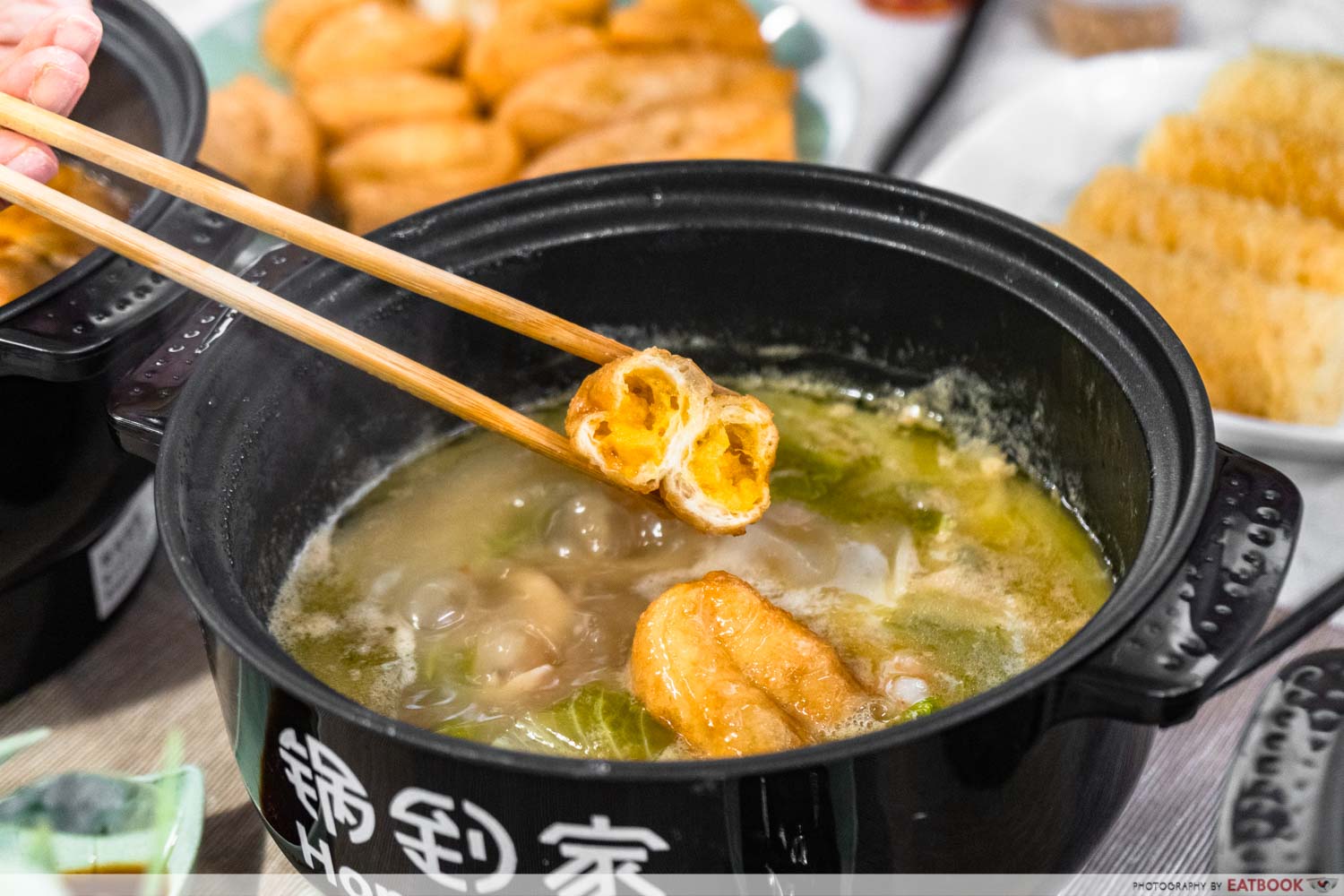 Unique to Homelypot are the Mini You Tiao ($3.04, U.P $3.80), and Salted Egg Youtiao ($8.64, U.P $10.80). There are two distinct teams on this: one dunks the you tiao for a jiffy so it retains its crunch, and the other allows it to soak up the broth.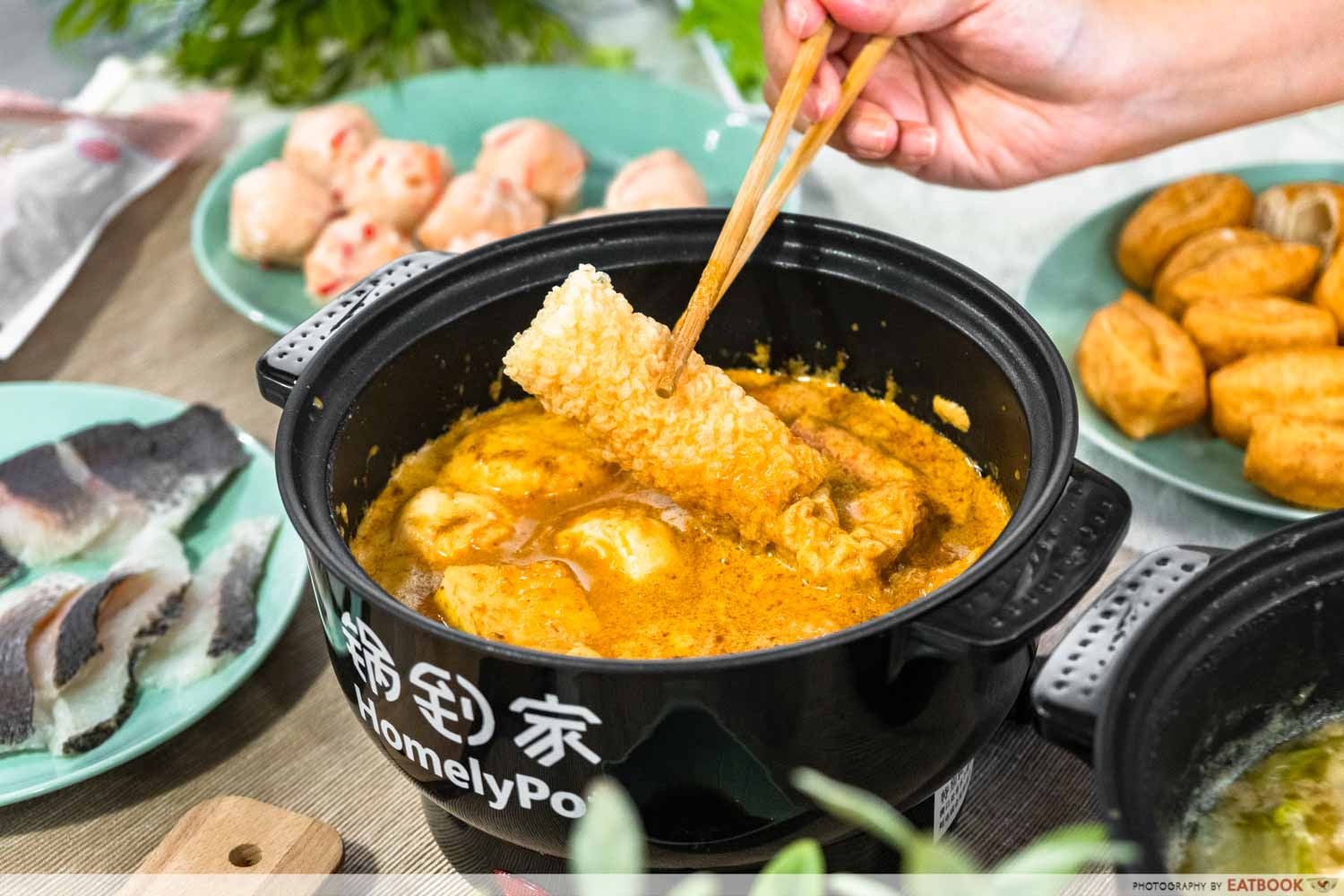 It's pretty much the same toss-up when it comes to the quintessential Beancurd Roll ($2.24, U.P $2.80), which Homelypot also has on its menu.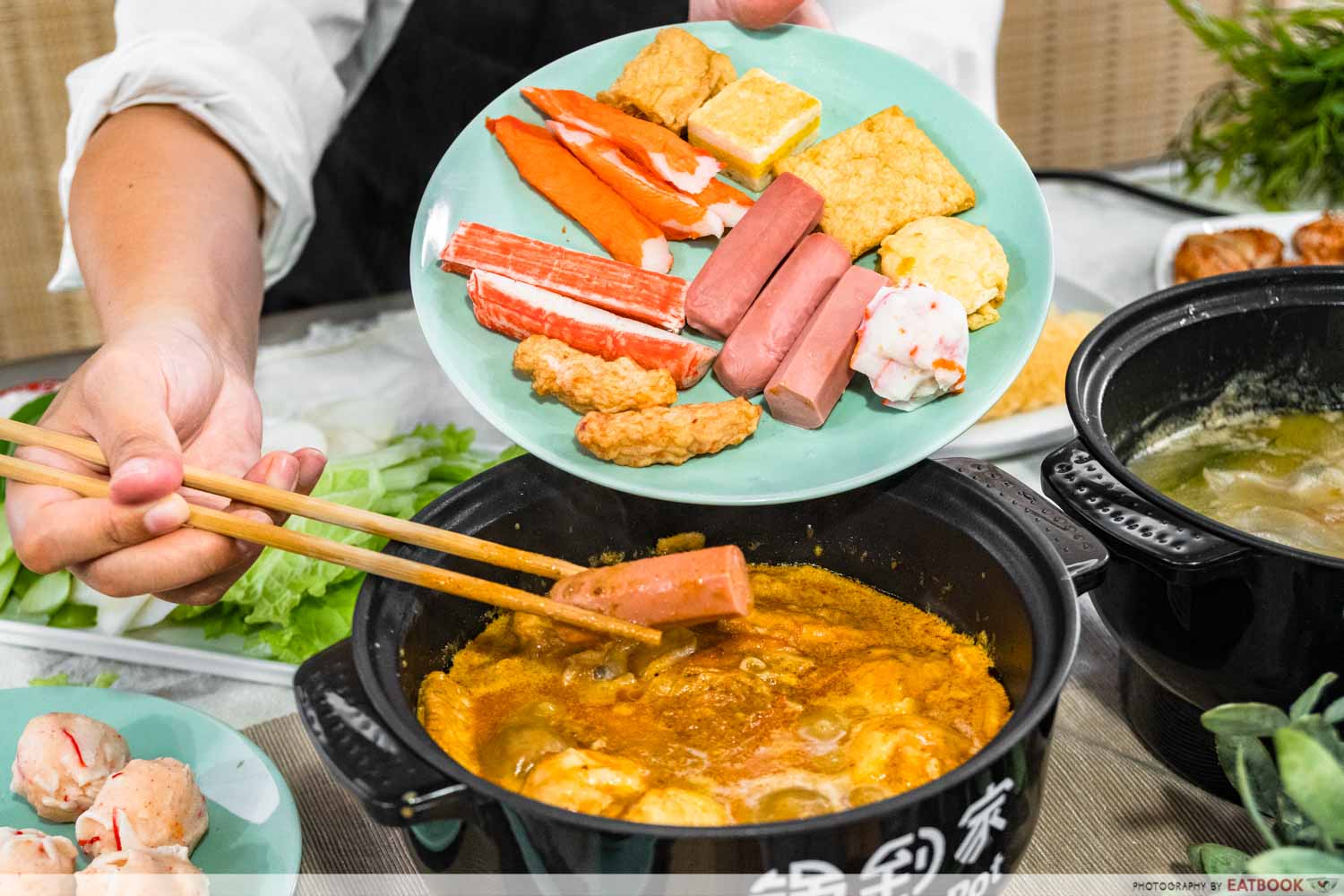 Other than the fresh foods, processed food junkies will be happy to know that these guilty treats are also available. Choose from Cheese Tofu ($1.80), Seafood Sandwich Tofu ($1.80), Crabmeat Stick ($1.80), Japanese Snow Crab Leg Stick ($2.24), Fishball ($0.80), Lobster Ball ($3.80), Pork Luncheon Meat ($2.80), and Cheese Cocktail Sausage ($2.80). They're strong-tasting, so we tossed these into the CHU Premium Laksa Soup─sufficiently gao with dried shrimp, yet not too lemak.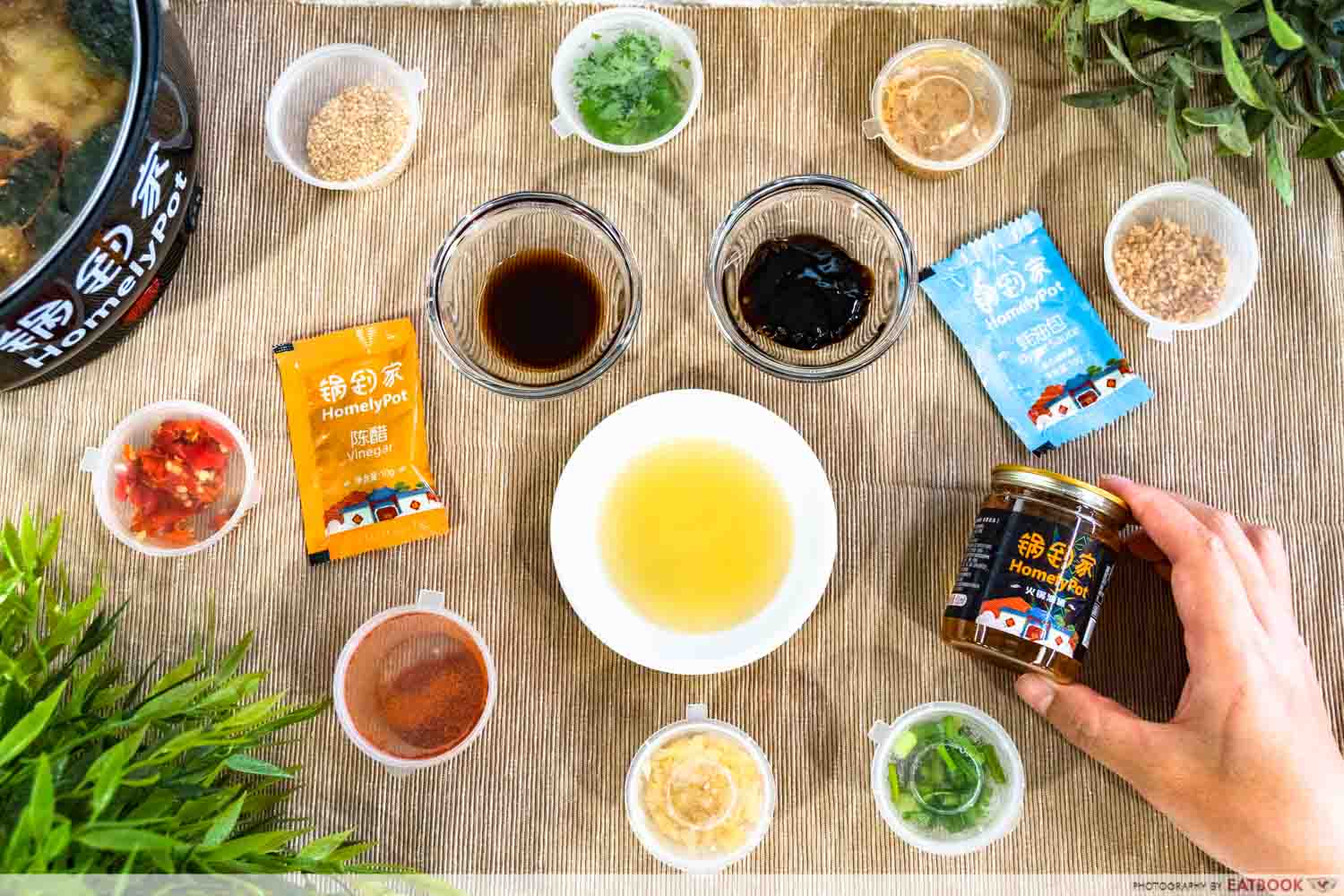 Complete the Homelypot experience with their Condiment Set ($3.80), included in any Individual Set Meal. It comes with vinegar, soya sauce, oyster sauce, flavoured oil, coriander, chilli powder, fresh chilli padi, and so on.
Whether you're looking to have a hotpot meal on your own, or a socially responsible hotpot session with friends and family at home, Homelypot is a comprehensive, one-stop hotpot solution, elevated with premium soup bases through their collaboration with CHU Collagen. Delivery fees are chargeable, and range from $7 to $15, depending on location and weather conditions. 
Photos taken by Chew Yi En.
This post was brought to you by Homelypot.
The post Homelypot Has Individual Hotpot Delivery With Over 80 Ingredients And A Free Electric Pot appeared first on EatBook.sg – New Singapore Restaurant and Street Food Ideas & Recommendations.