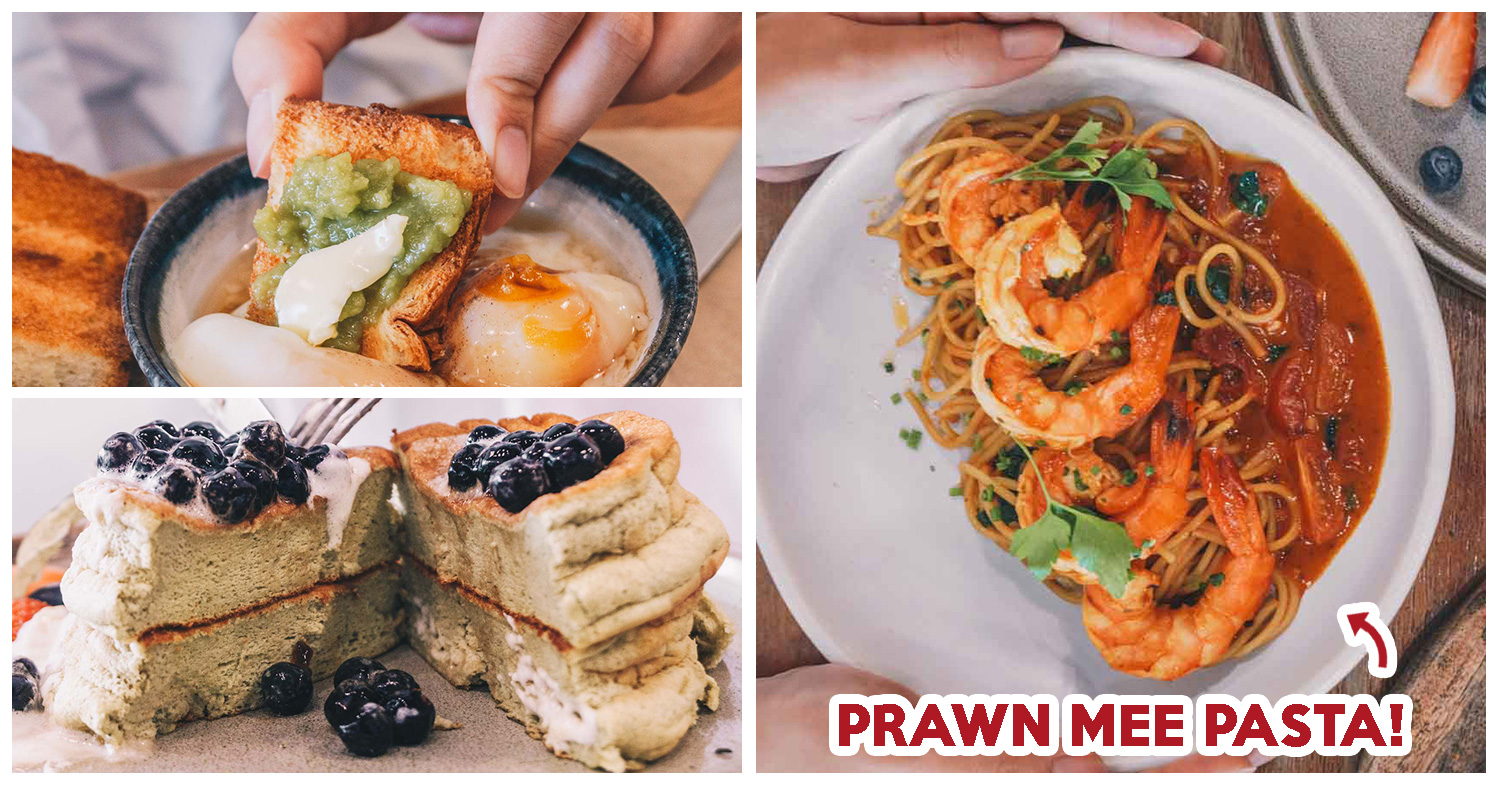 Homeground Coffee Roasters in Katong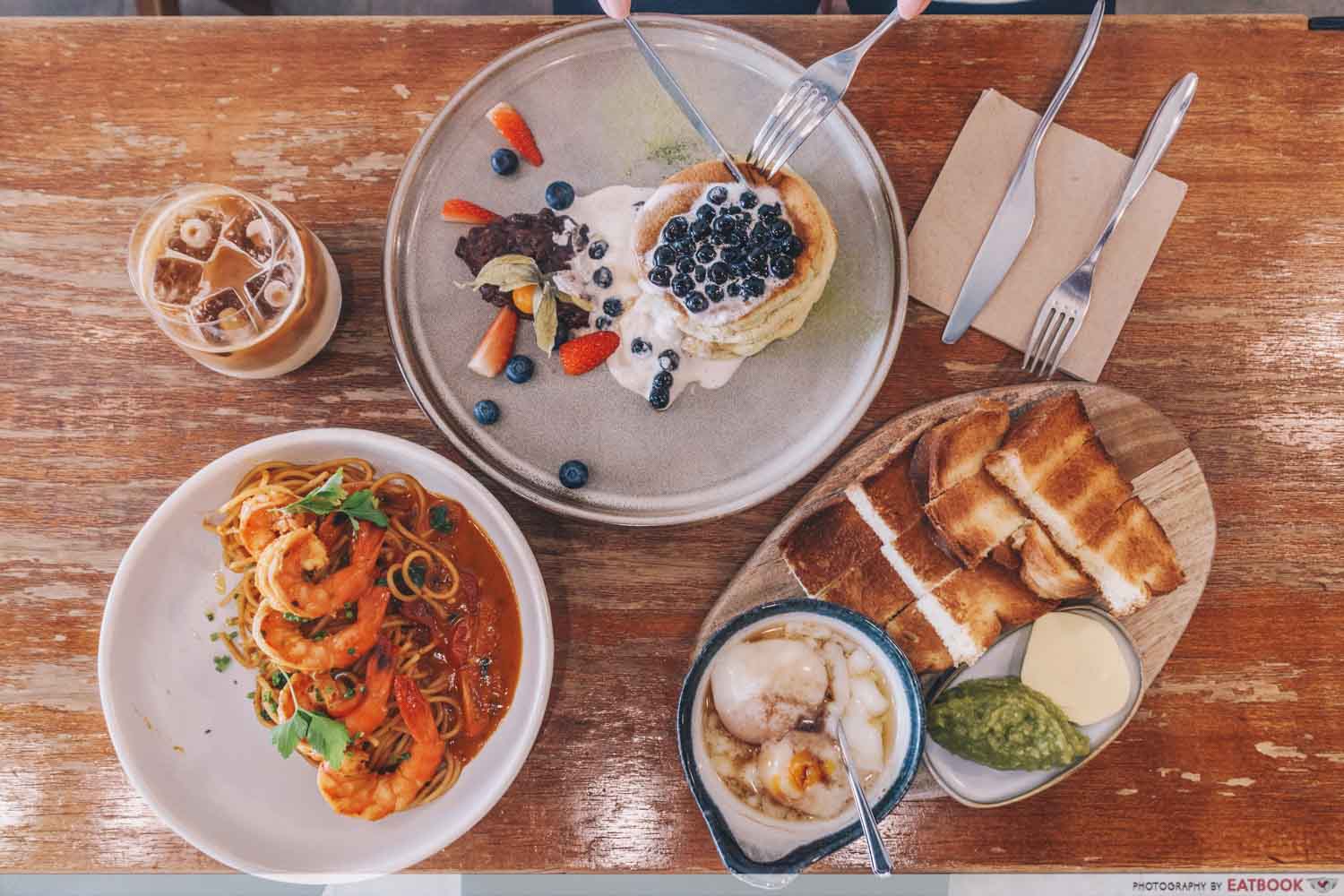 We last featured Homeground Coffee Roasters in our guide for the best cafes in Singapore, as here, you can purchase coffee beans and brewing kits, or sign up for the occasional coffee-making class. As a self-proclaimed caffeine enthusiast, I've personally made multiple coffee pit stops at this cafe. However, I had yet to try their food selections until recently. With that, my colleague and I swung by the Katong cafe for desserts and brunch fare, alongside a good cuppa.

15 Best Coffee Cafes In Singapore, Including Local Roasters To Get Coffee Beans From
Food at Homeground Coffee Roasters
The menu at Homeground Coffee Roasters emphasises coffee-based beverages, alongside light bites, brunch fare, mains, and pastries.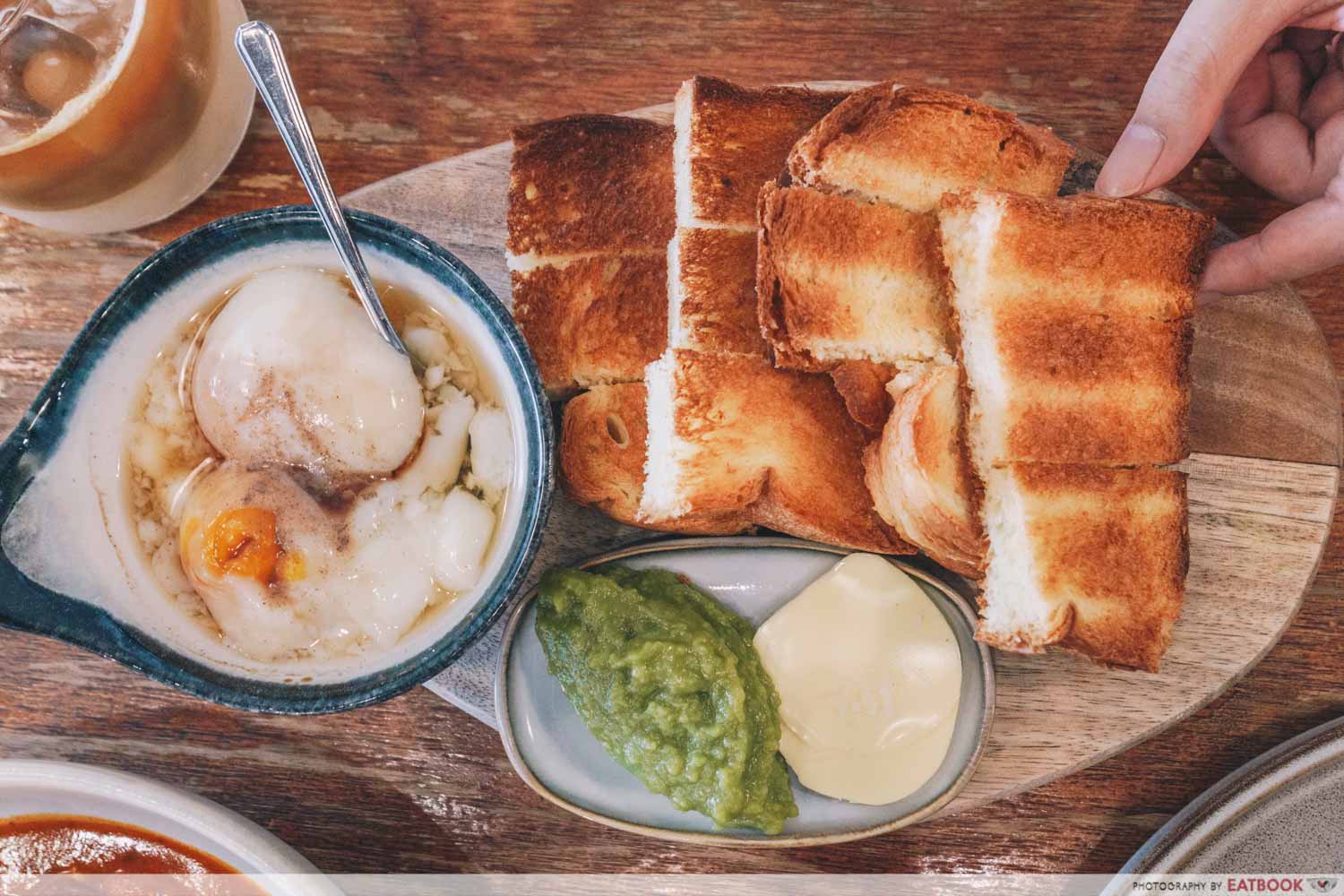 First up to bat was the Level Up Kaya Toast ($9.50), their take on traditional kaya toast. This came with a serving of Hokkaido milk toast, homemade kaya, French butter, and 63-degree sous vide eggs.
Forgive me, but I prefer having my kaya with soft, fluffy bread instead of crispy toast. The bread here tended towards the latter, crusty all the way through, without any sponge-like quality to soak up the kaya, butter, and eggs.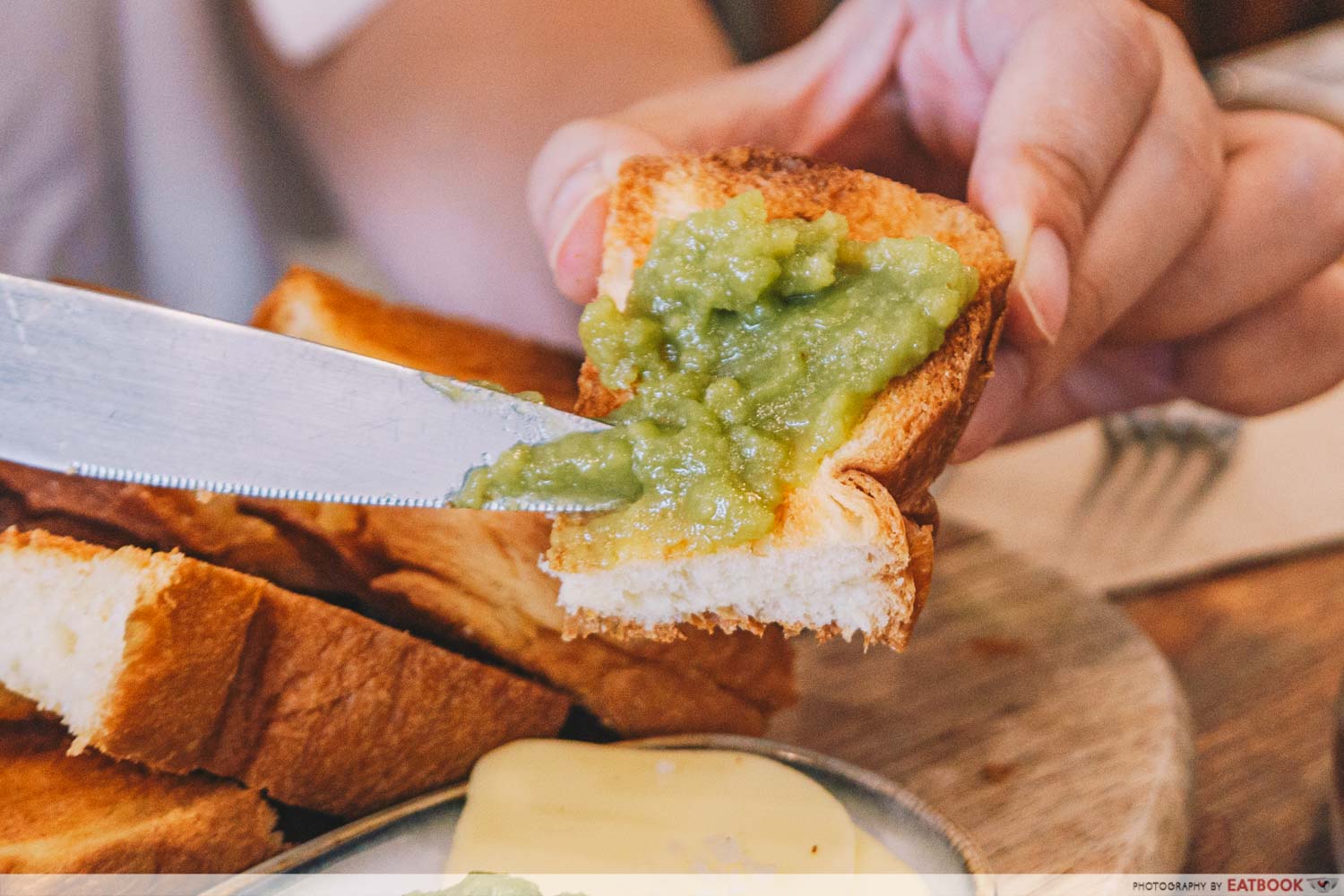 I did enjoy their house-made kaya, which sported an uneven consistency, a testament to its handmade nature. It also boasted a coconutty fragrance, tinged slightly with egginess. However, I wished they had given more kaya to go with all that bread.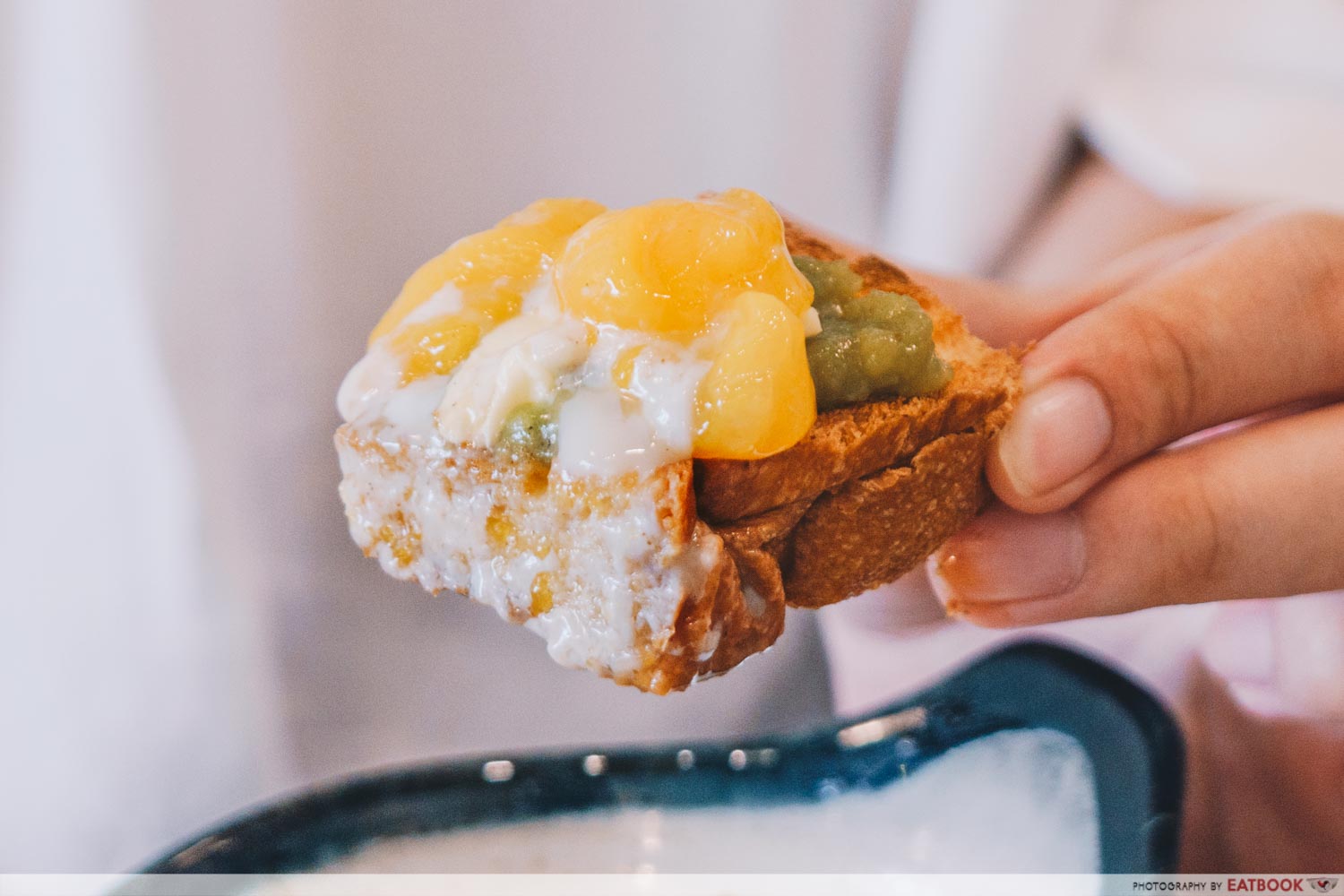 Meanwhile, the sous vide eggs were a little more done than I expected, with jammy yolks instead of runny ones. They were seasoned with soy sauce and pepper, adding a slight savouriness to the otherwise sweet dish.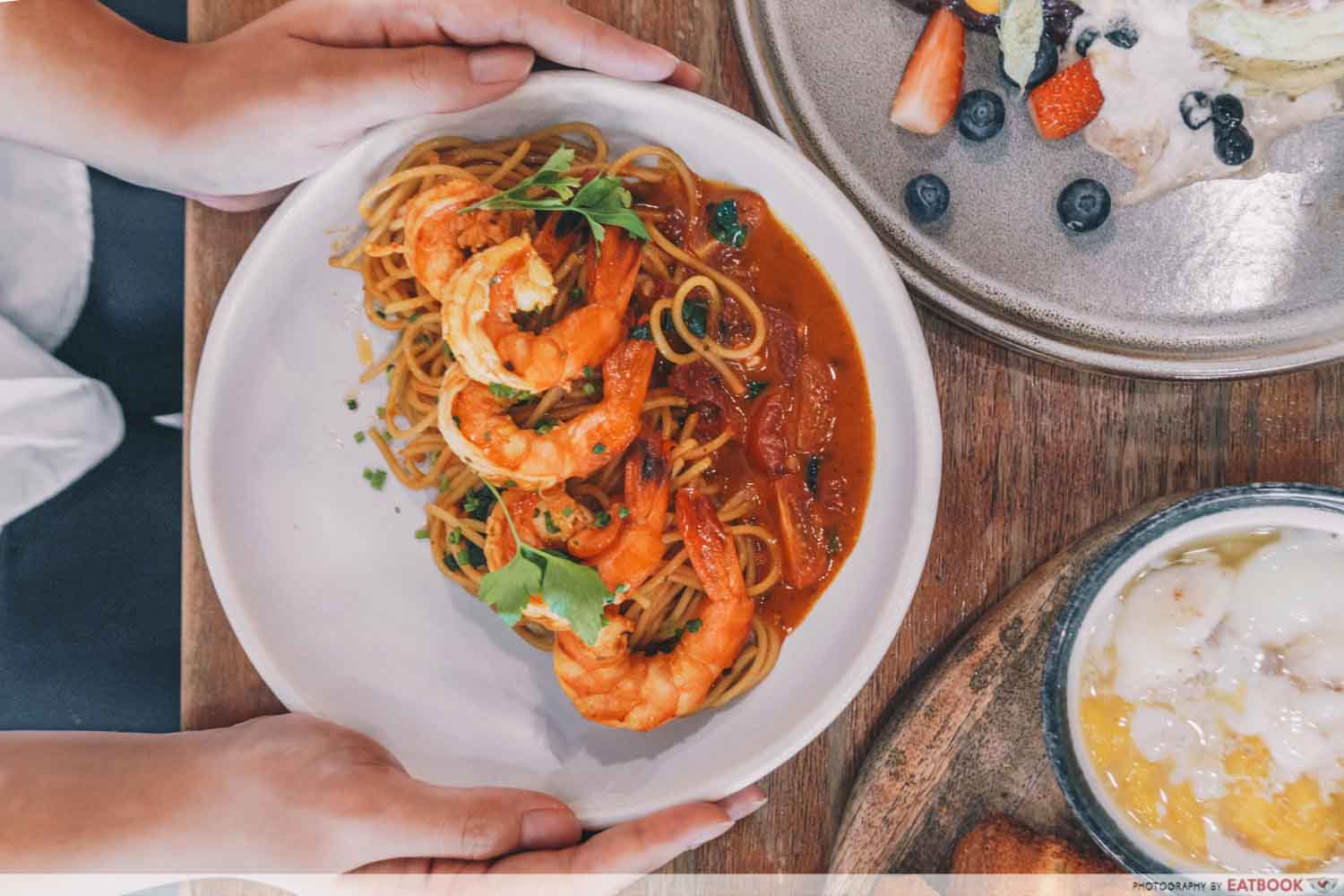 For mains, we ordered the Umami Hei Mee ($20), yet another modern take on a local dish, with spaghetti tossed in a prawn bisque sauce, and five peeled tiger prawns sitting on top.
I was blown away by the sauce, which was infused with house-made prawn oil to create that likeness to hei mee. It was packed with umami, and had a robustness I suspect was derived from dried shrimp. Meanwhile, the chopped tomatoes in the mix provided a tanginess that cut through the heaviness of the dish. 
Unlike prawn mee soup, that's thin in consistency, this sauce also had a creamy finish, adding to that indulgent factor you get from a plate of cream pasta.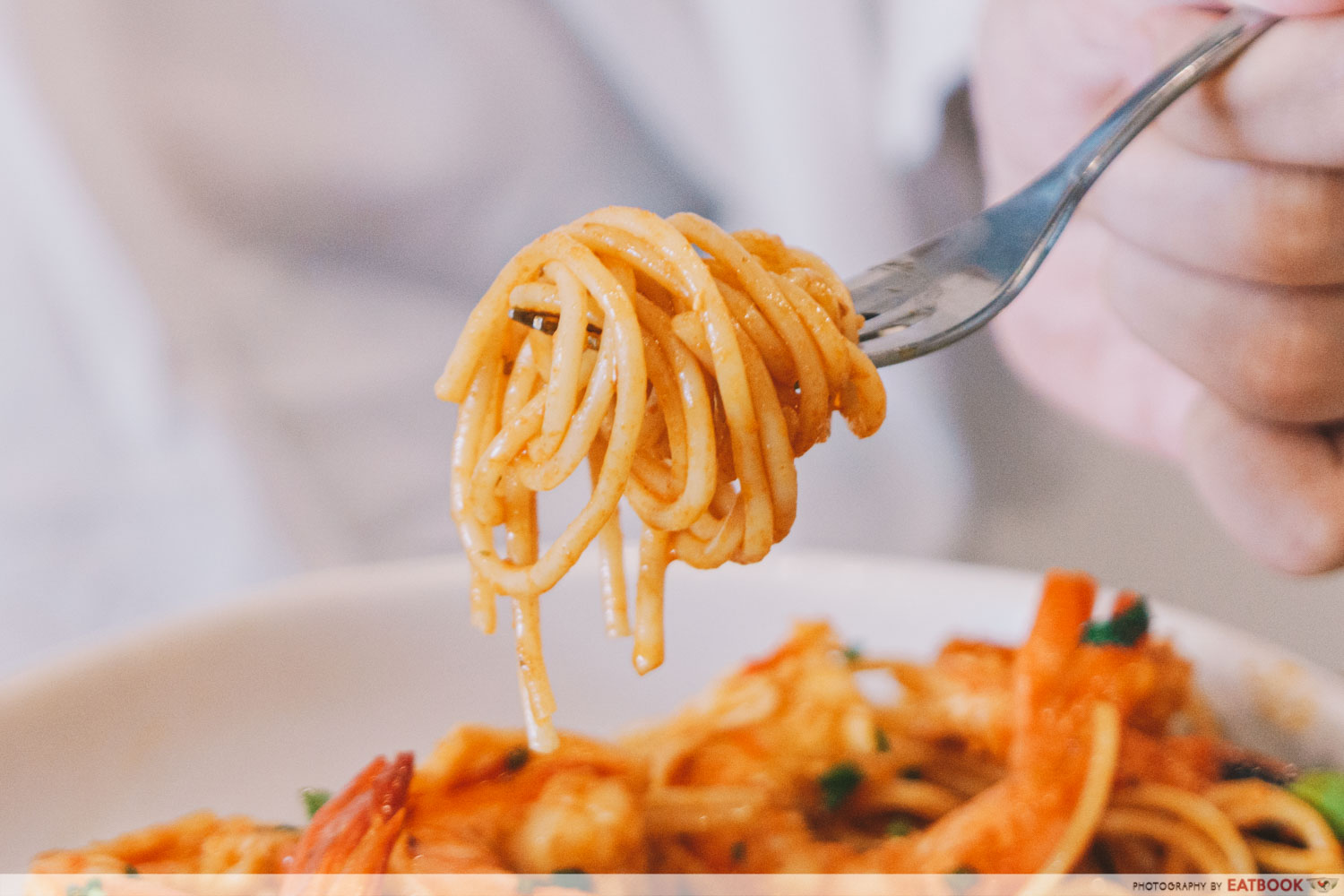 It helped that the chef separated some of the sauce from the spaghetti, as this kept the pasta firm throughout the meal.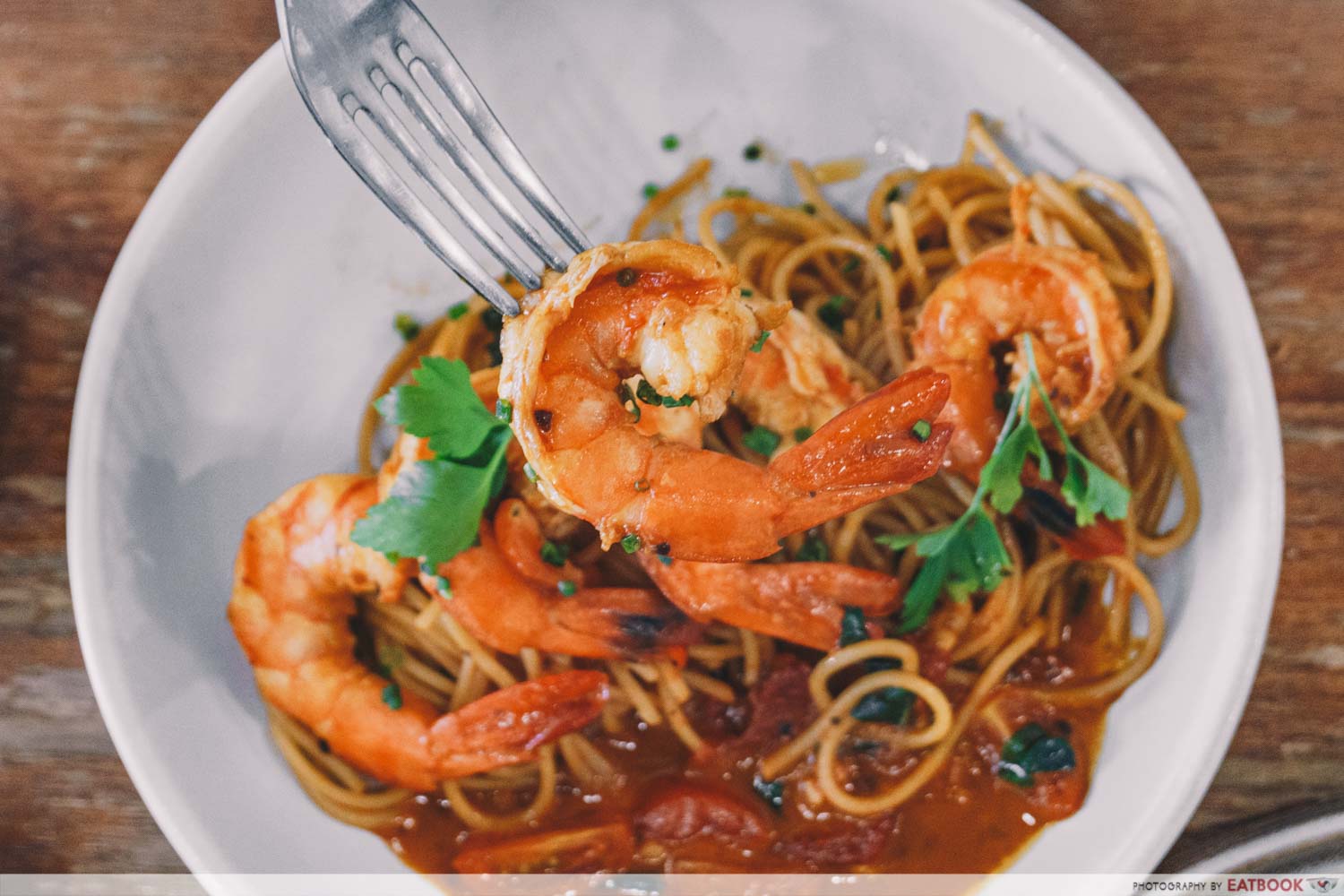 Sadly for me, the prawns were a tad mushy. However, this was made up for by their generous size and portion.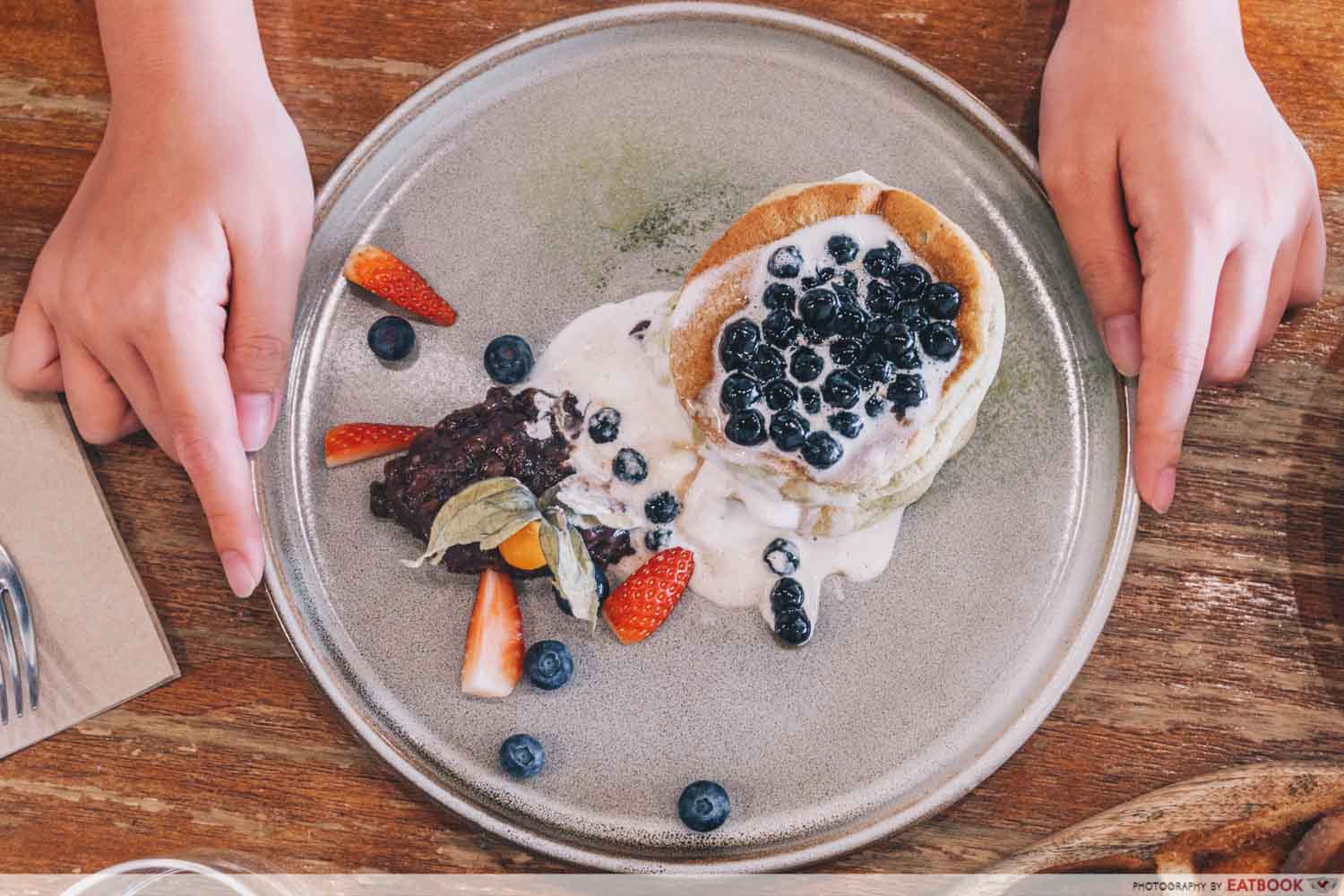 To round off the meal on a sweet note, we had to get their Souffle Pancakes V2 ($18). This version came with two thick milk tea pancakes dusted with matcha powder, alongside azuki beans and boba pearls. If you prefer something fruitier, their V1 ($18) is served with berry compote and fresh cream, then topped with fresh fruits.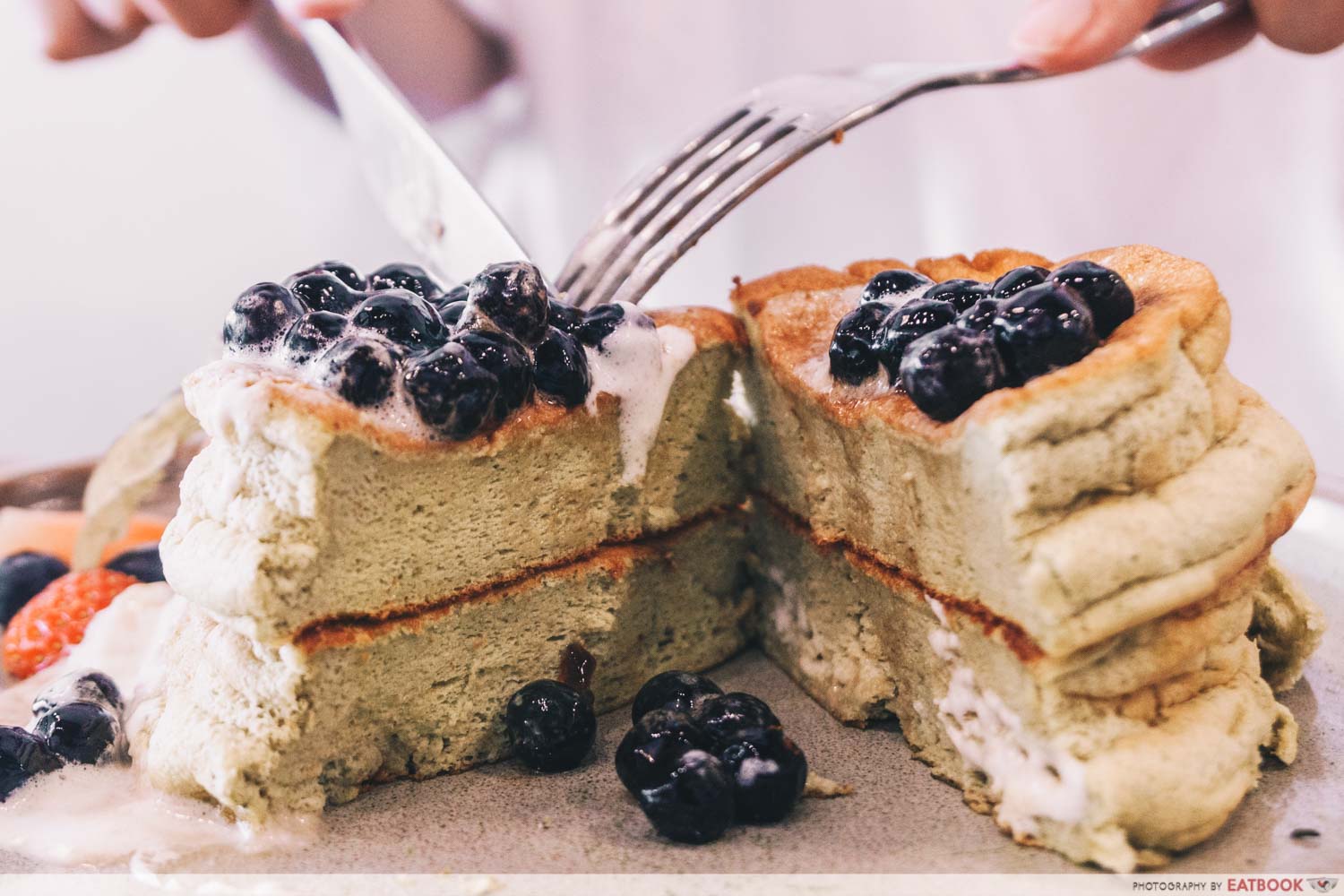 Personally, I'm not the biggest fan of souffle pancakes, as they can be too eggy in flavour. Thankfully, Homeground's rendition wasn't, with a jiggly texture that fell in between fluffy and dense.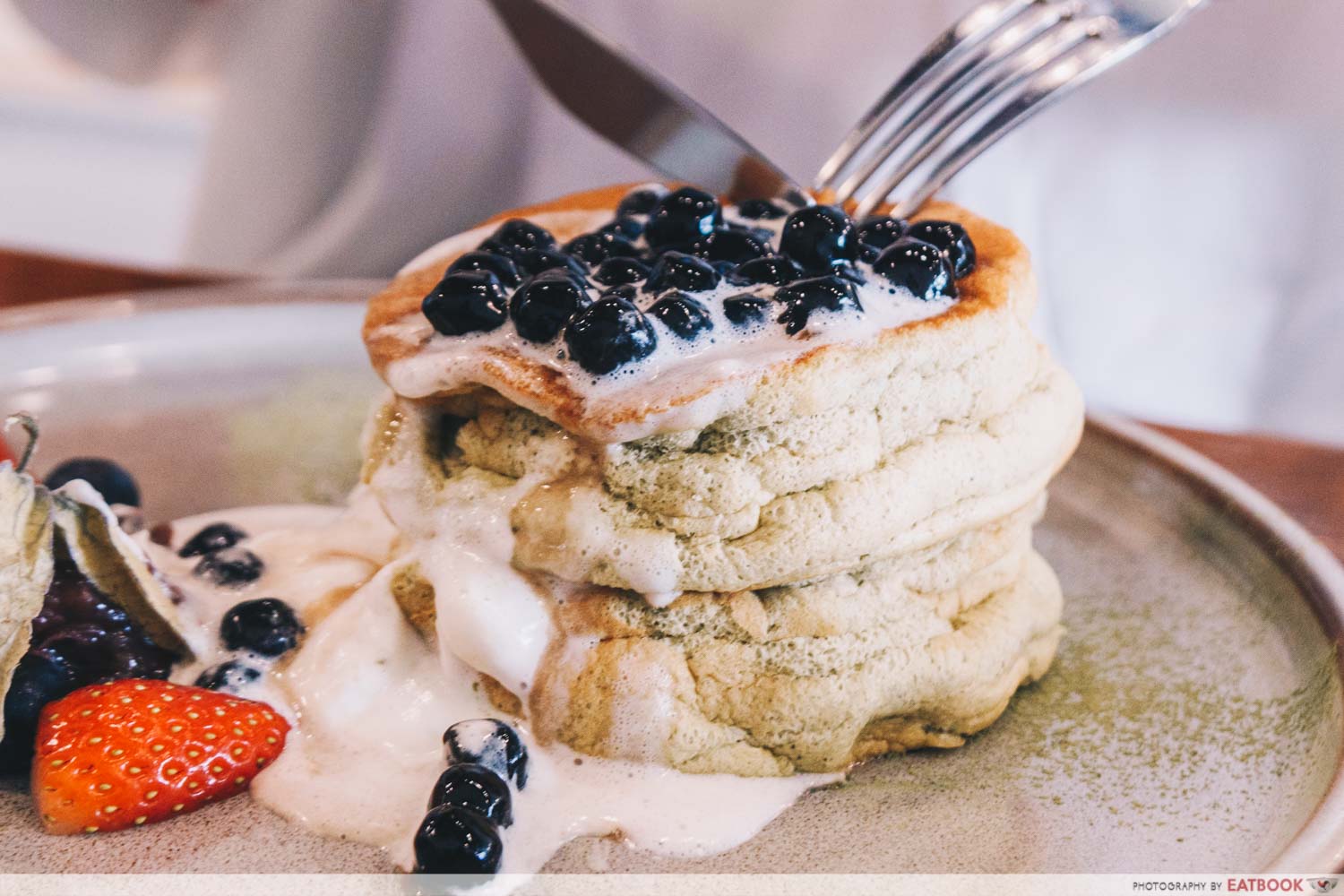 The boba balls were delightfully chewy, and the syrup they were cooked in seeped into the pancakes, bringing more sweetness to the dish. Meanwhile, I couldn't taste any matcha, save a slight bitterness at the end which balanced the dessert.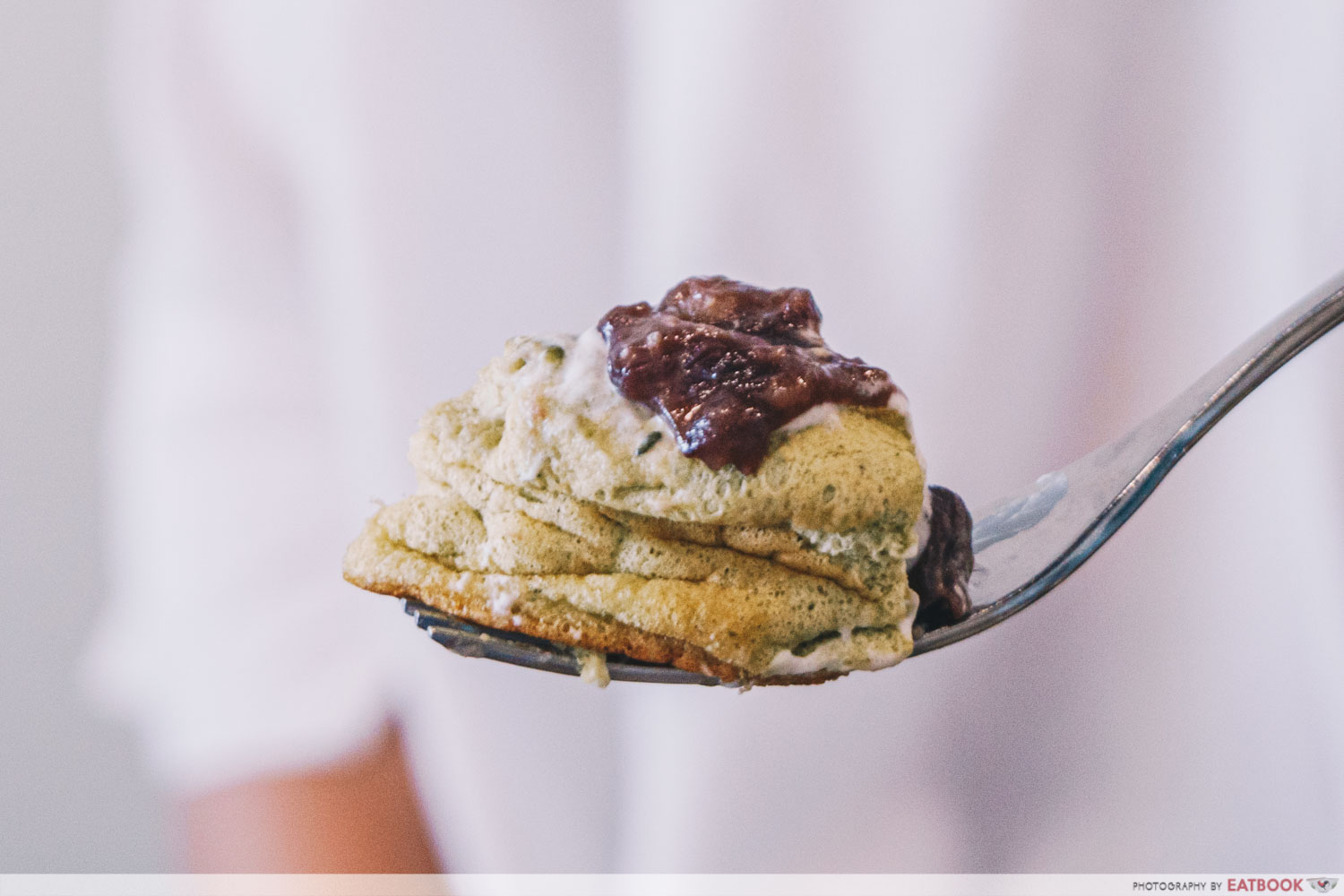 What I enjoyed most was the azuki beans, as their earthiness complemented the other sweet elements on the plate.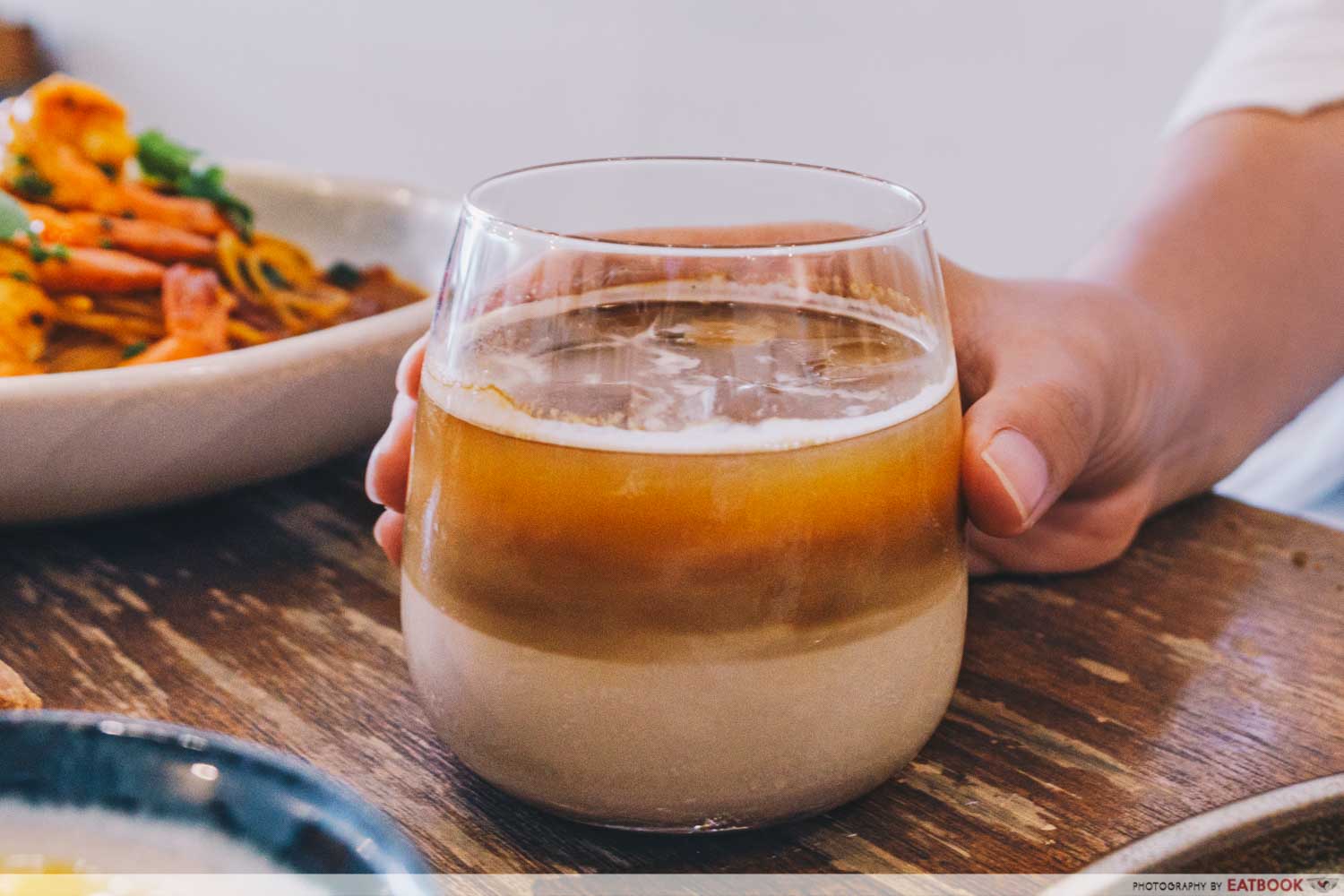 You can't say you've been to Homeground Coffee Roasters without grabbing a cup of their coffee. That day, my cuppa of choice was the Iced White ($6), made with their Vanta blend.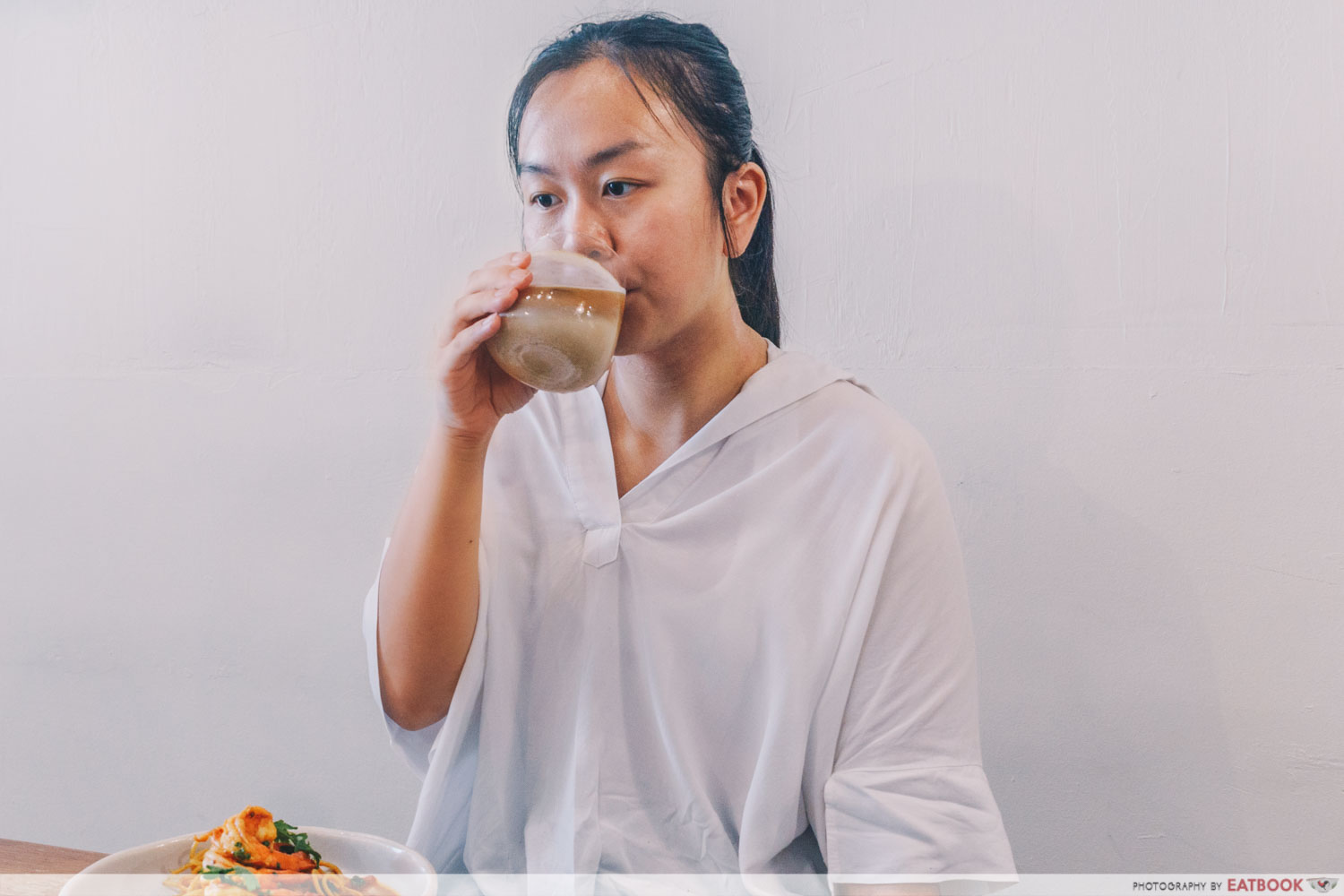 This cup of coffee was smooth as silk, robust without being acidic. It sported roasted almond notes, as well as touches of milk chocolate that gave the cuppa a maltiness. As someone who enjoys creamy milk coffees, this was really up my alley.
Ambience at Homeground Coffee Roasters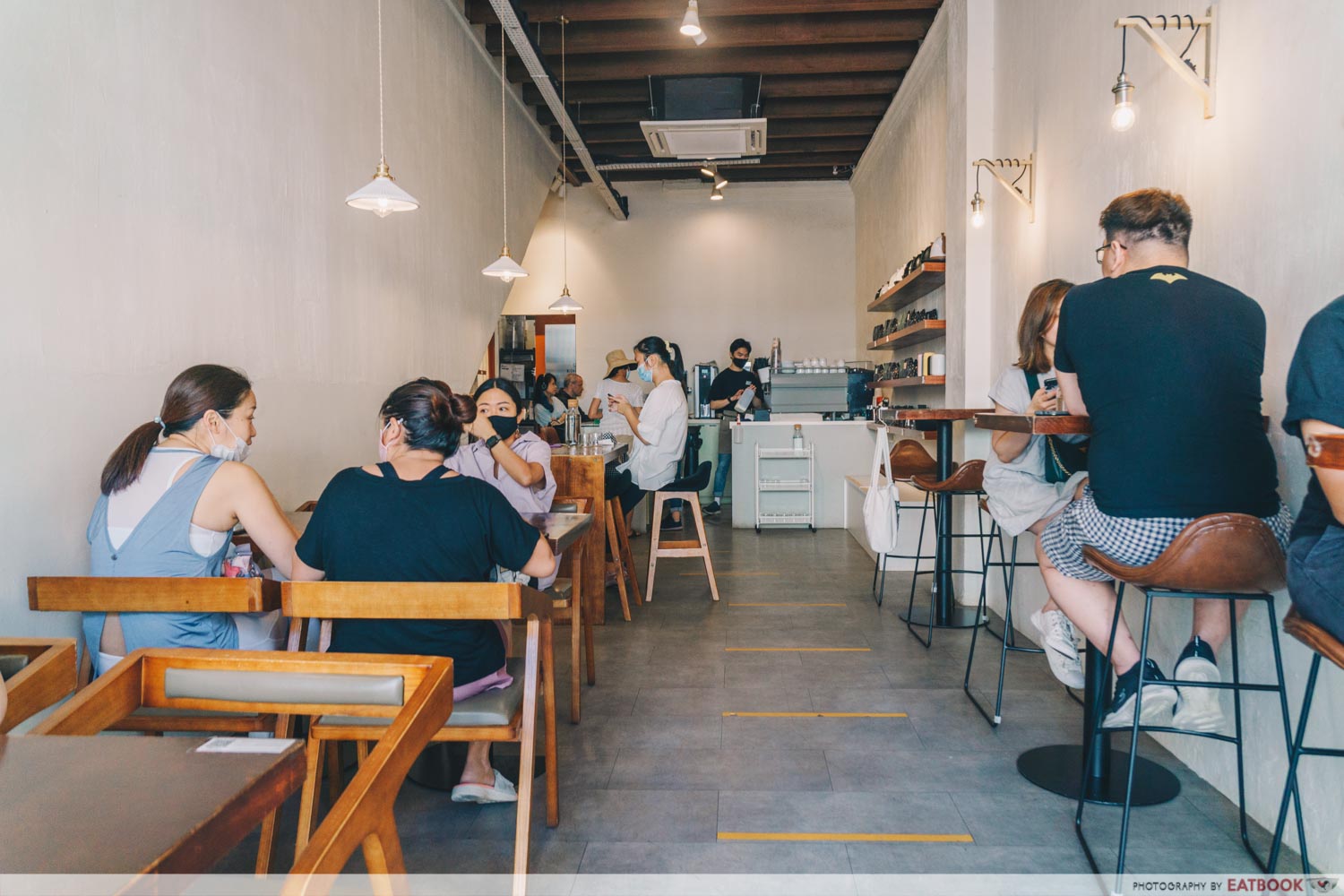 Homeground Coffee Roasters sees sunlight-dappled wooden interiors, with a coffee bar where you can watch the baristas hard at work. I also enjoyed the inclusion of high tables and chairs, which added some variation to the interior. The atmosphere was chill, providing respite from the heat and bustle of Katong.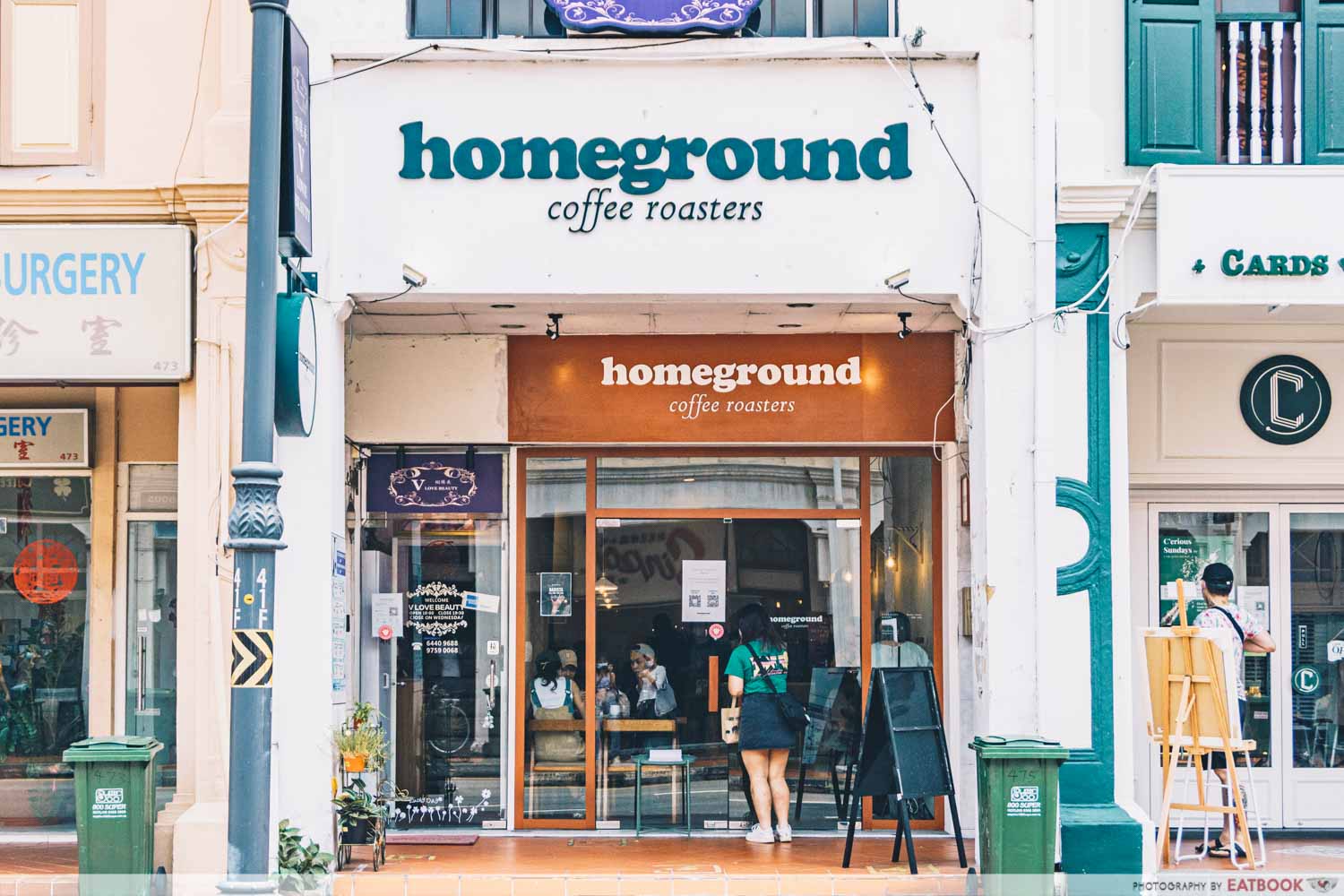 Location-wise, this cafe isn't the most convenient place to dine, accessible via a 15-minute bus ride from Dakota MRT Station.
The verdict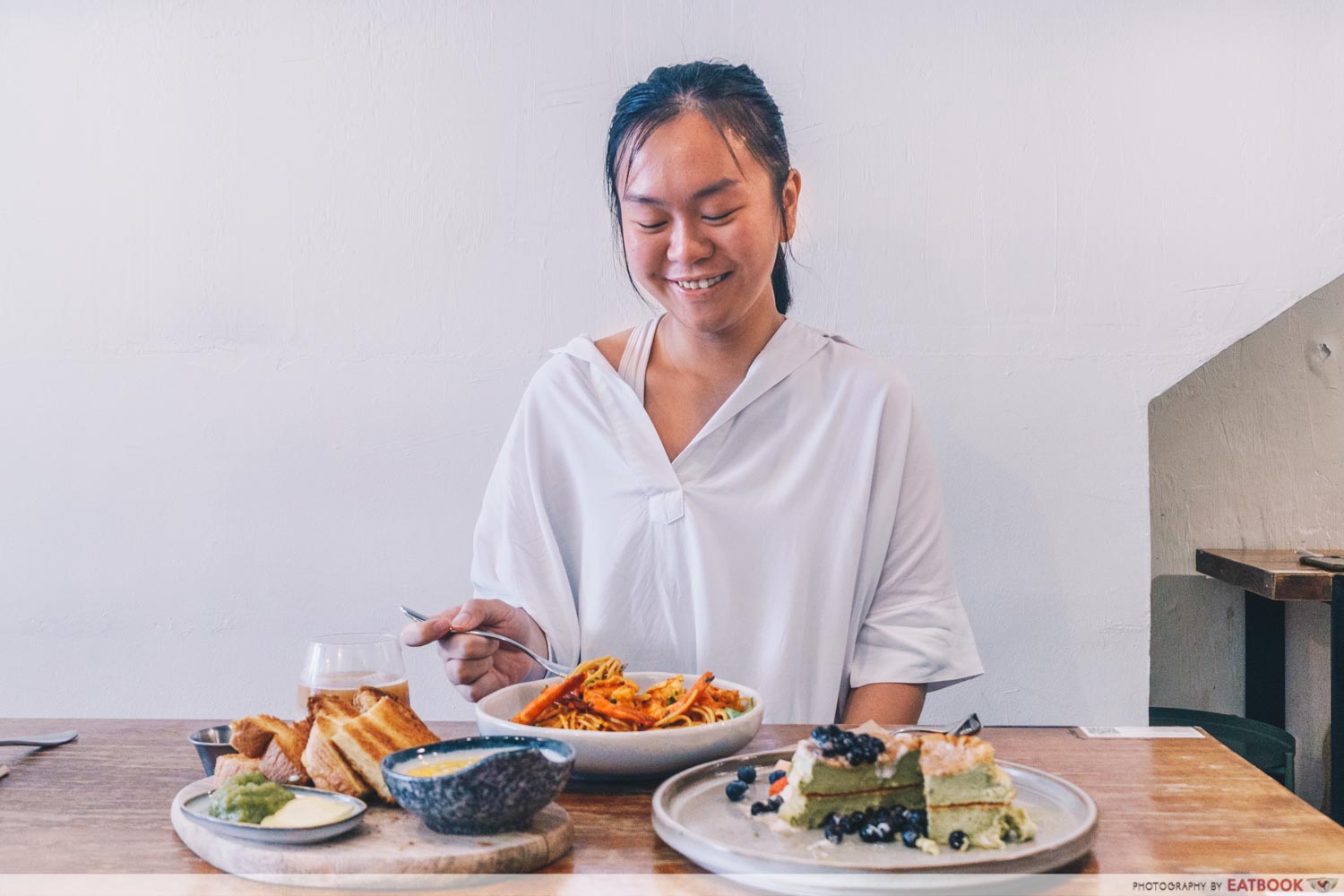 I'm someone who patronises cafes mostly for their coffee, as I find that cafe food tends to be rather standard. However, Homeground Coffee Roasters pleasantly surprised me with their food, where I especially enjoyed the Umami Hei Mee pasta. While I had small gripes with the other dishes, they were still thoughtfully prepared, with house-made elements that were done well.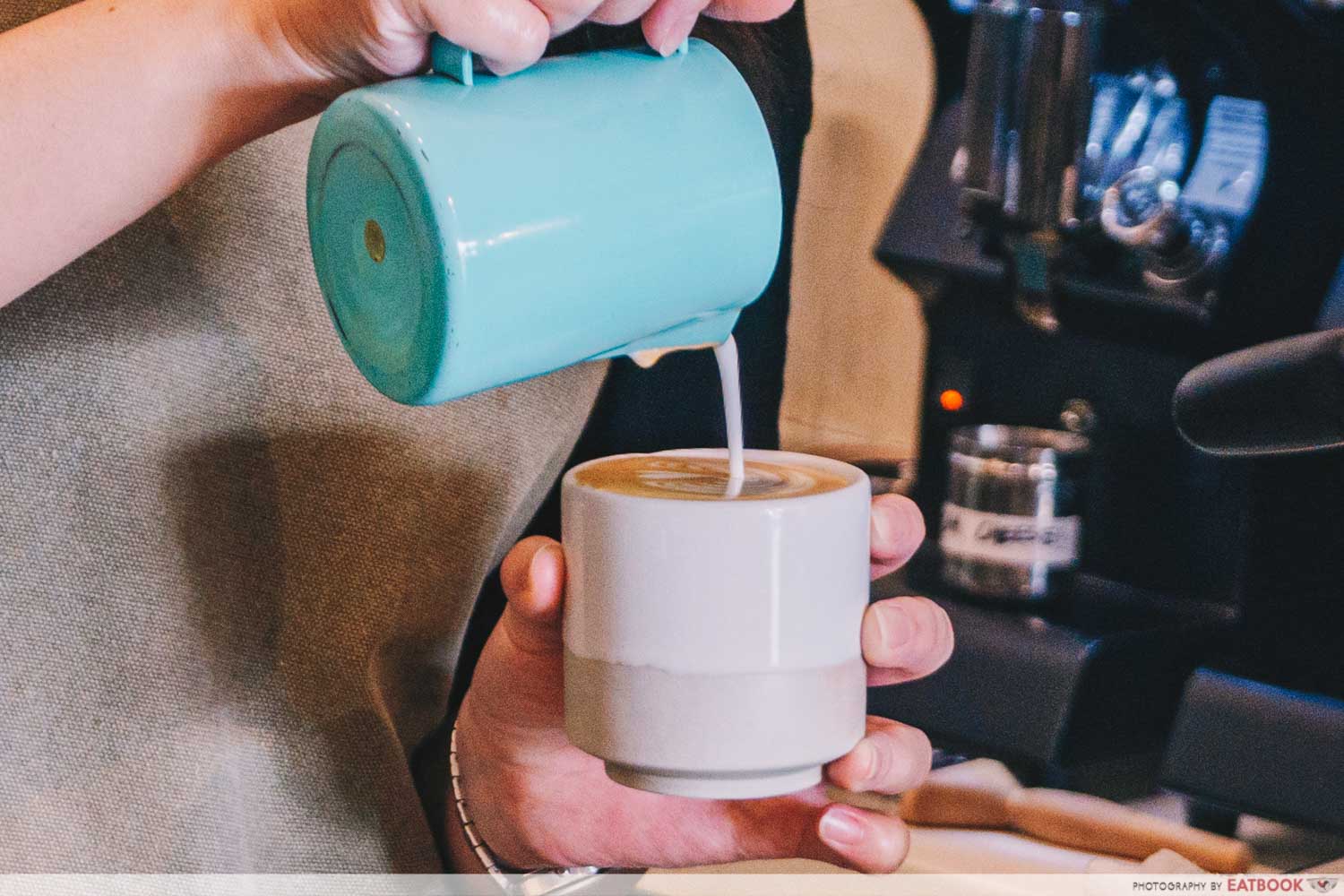 The food is a bonus to their coffee, which is already stellar in my books. You'll definitely find me here again, lounging over another plate of pasta, with a cuppa to go along.
For more cafes in the East, check out our Kings Cart Coffee Factory review for kaya souffle pancakes, or our East Coast Commune review for char mee pasta.

Address: 475 Joo Chiat Road, Singapore 427682
Opening hours: Fri-Tue 9am to 6pm
Tel: 8218 4285
Website
Homeground Coffee Roasters is not a halal-certified eatery.
Kings Cart Coffee Factory Review: Kaya Souffle Pancakes And Coconut Affogato In Joo Chiat
The post Homeground Coffee Roasters Review: Cafe With Milk Tea Souffle Pancakes And Hei Mee Pasta In Katong appeared first on EatBook.sg – New Singapore Restaurant and Street Food Ideas & Recommendations.