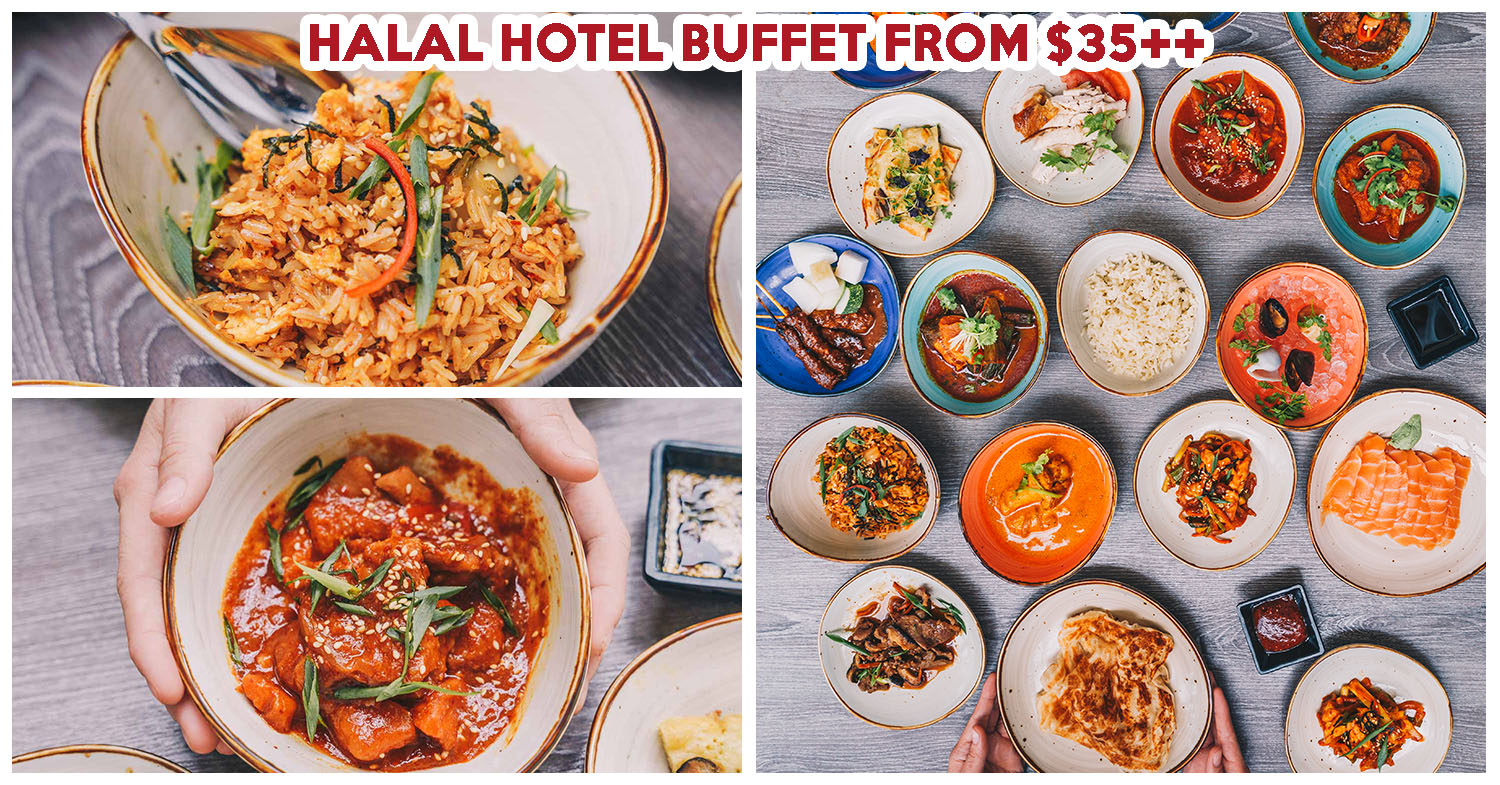 Holiday Inn Singapore Atrium Ramadan Buffet 2021
This year, Ramadan kickstarts on 13 April, and to honour the period, Holiday Inn Singapore Atrium has announced the next edition of their annual Ramadan Buffet, this time with free-flow Korean food in the mix.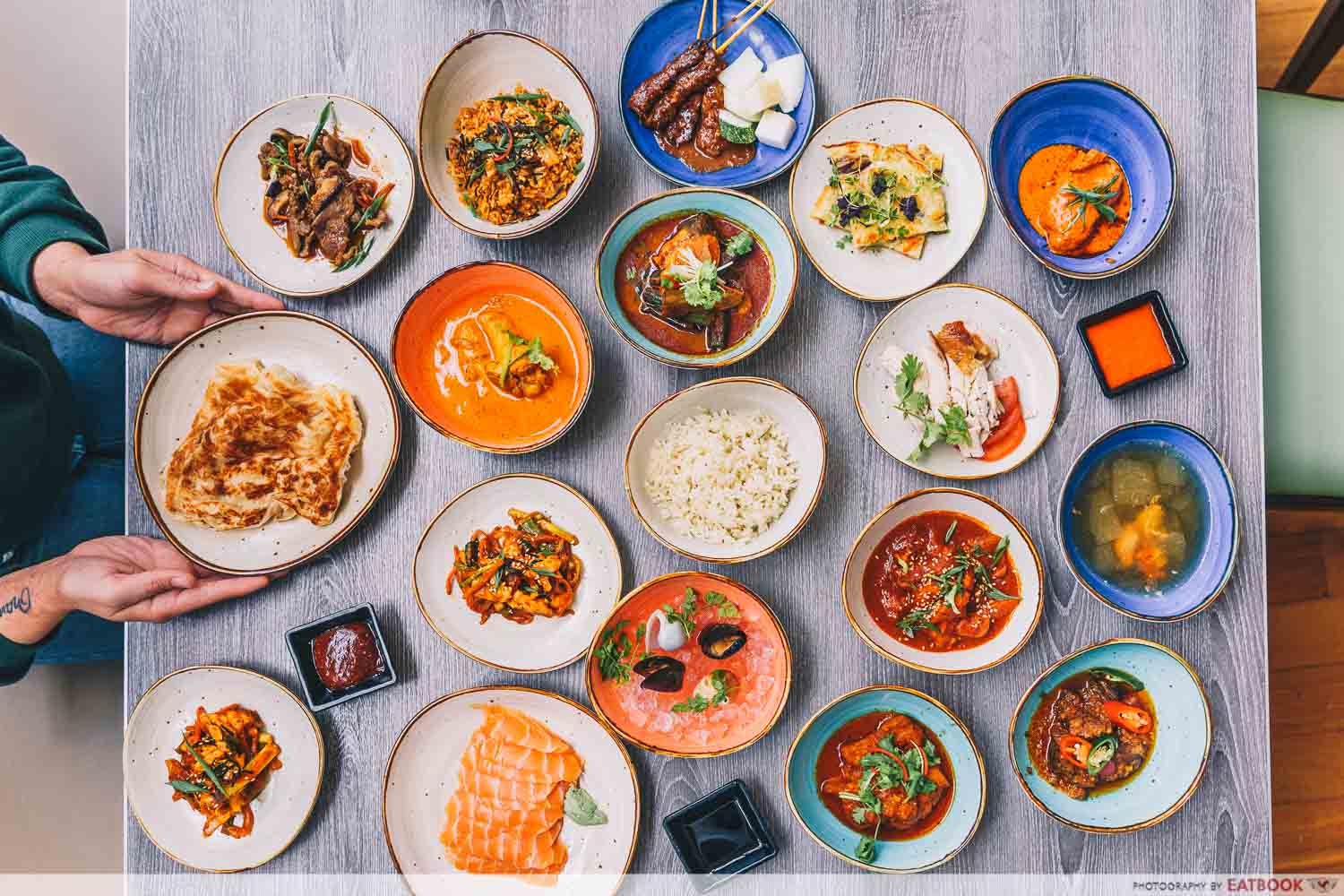 Located in Outram Park, Holiday Inn Atrium's flagship Atrium Restaurant will offer this Ramadan buffet from 12 April to 16 May 2021, available for lunch on Wednesdays to Sundays, as well as dinners from Thursdays to Sundays. Prices are $70++ per adult, and $20++ per child for lunch, $80++ per adult and $25++ per child for dinner from Sunday to Thursday, and $90++ per adult and $25++ per child on Friday and Saturday.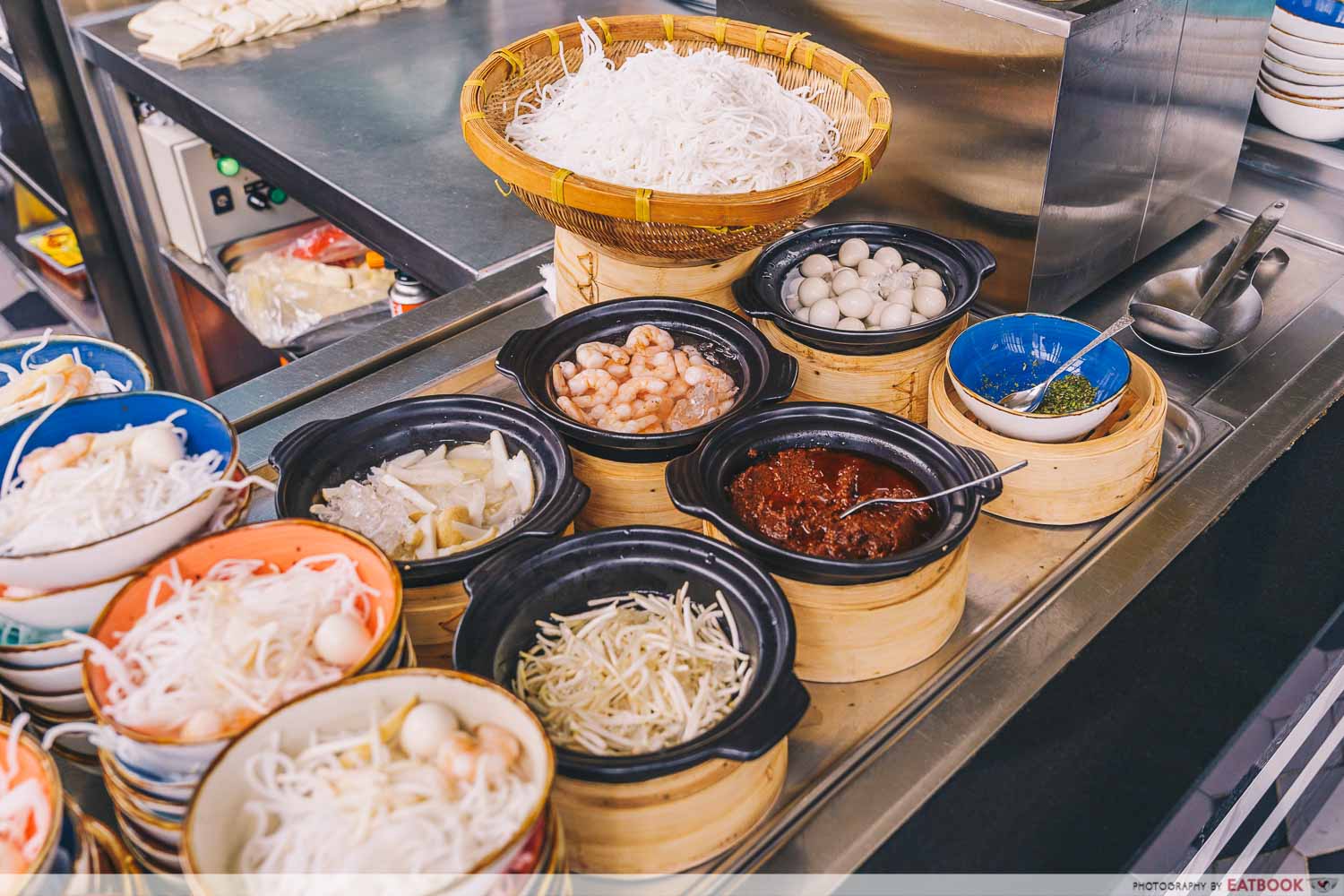 If the prices seem steep, fret not, as there is a 50% discount for every paying adult, and kids below five years old dine for free until 16 May. This means you can enjoy the buffet for as low as $35++ per adult!
Over 40 items are available on the menu. Though we've already mentioned the halal-certified Korean offerings, diners can also dig into local delights, Malay classics, fresh seafood, and many more.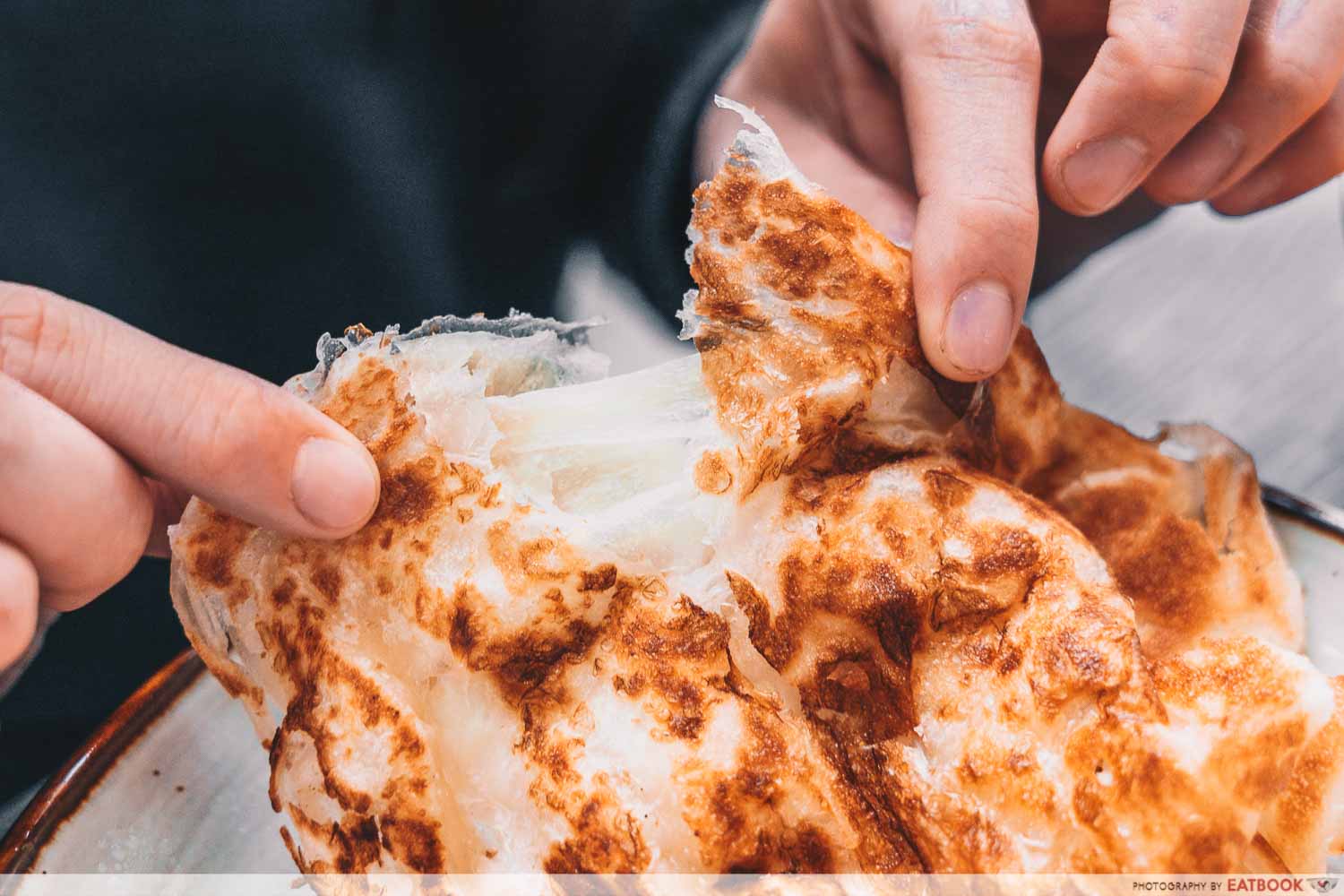 Start off your buffet experience with some appetisers, including their housemade fresh Roti Prata. No joke, these fluffy coins with their crispy outer crust were some of the best prata we've tried in a long time. Accompanied by a piquant, lightly spiced chicken curry, this was a dish we went back to get seconds and thirds for.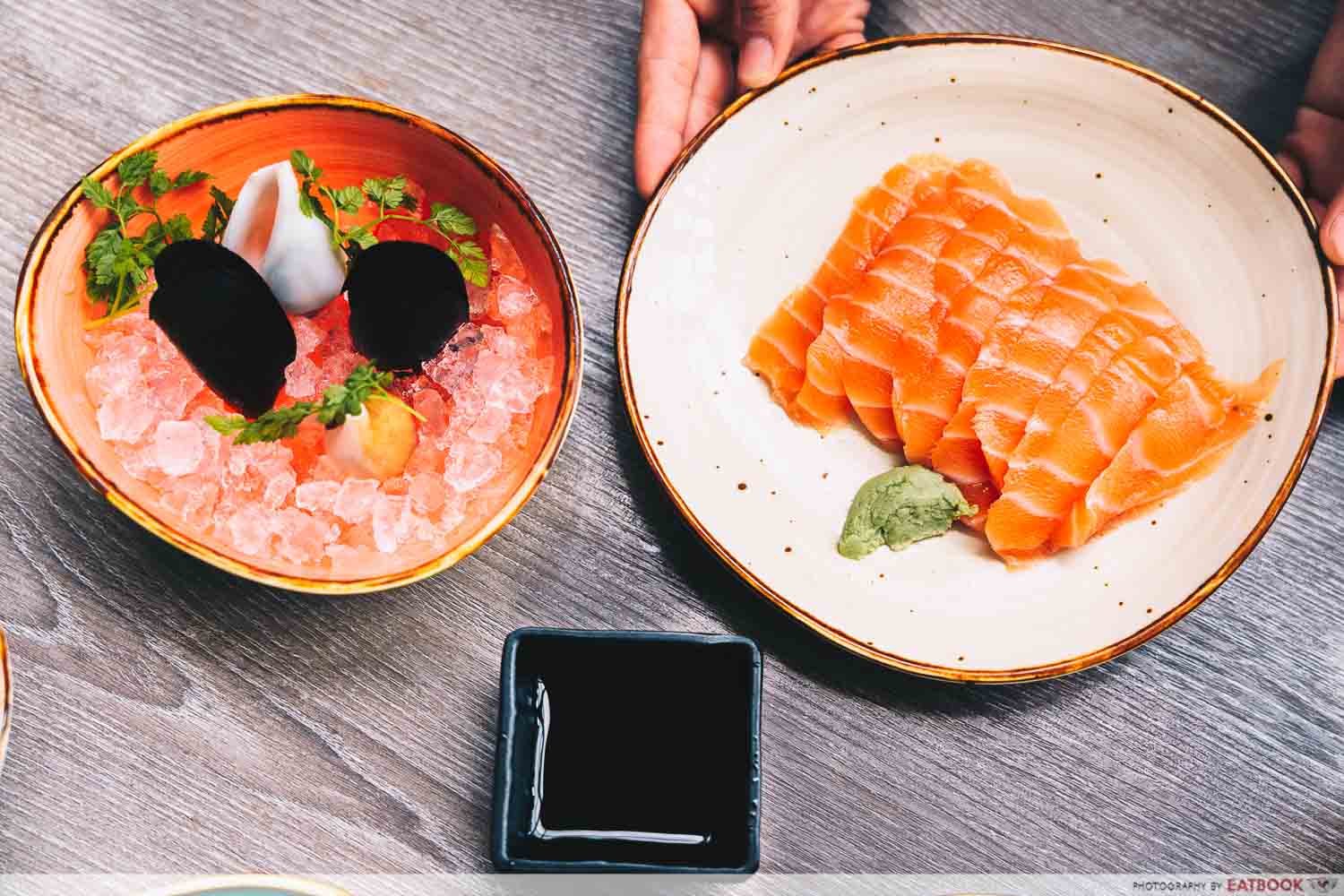 Other appetisers include the likes of salad, fresh and thickly sliced sashimi, seafood on ice, and sushi.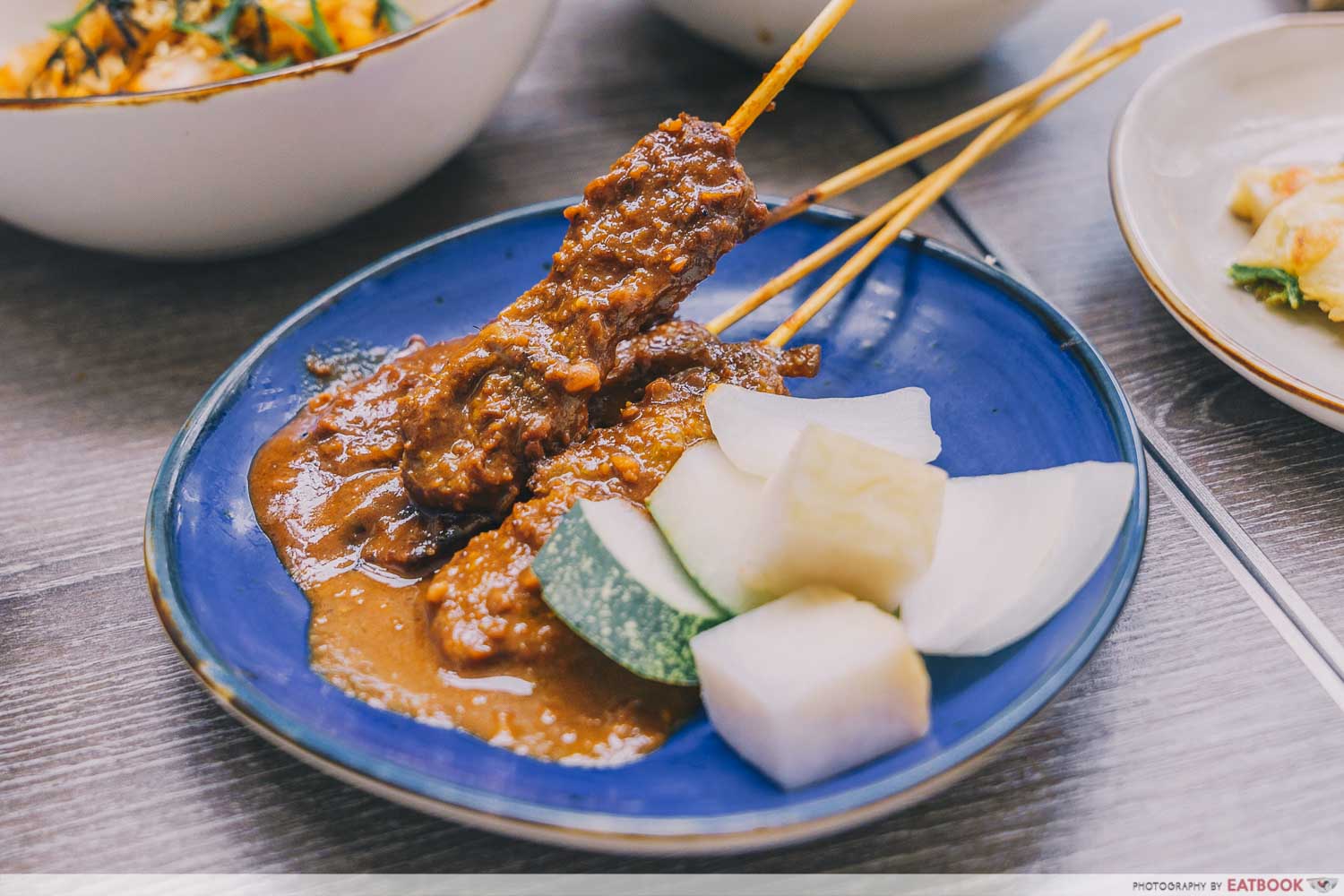 Next up, order the full range of the Malay dishes on the menu. Don't skip a single one, and don't be concerned about spice levels, as most of these are made to be family-friendly.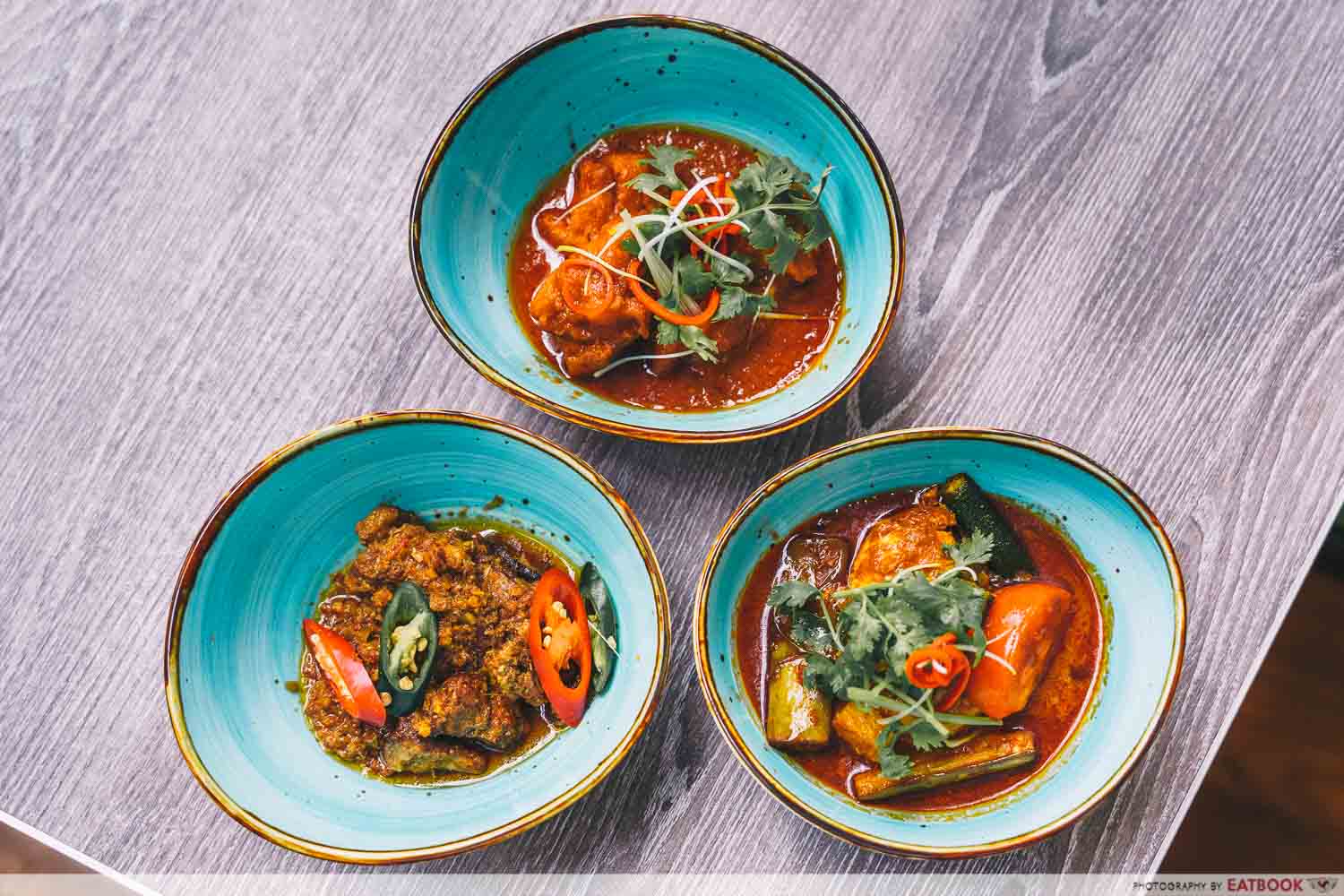 The Beef Rendang sees beef cubes cooked in a rempah rich with notes of lemongrass and ginger.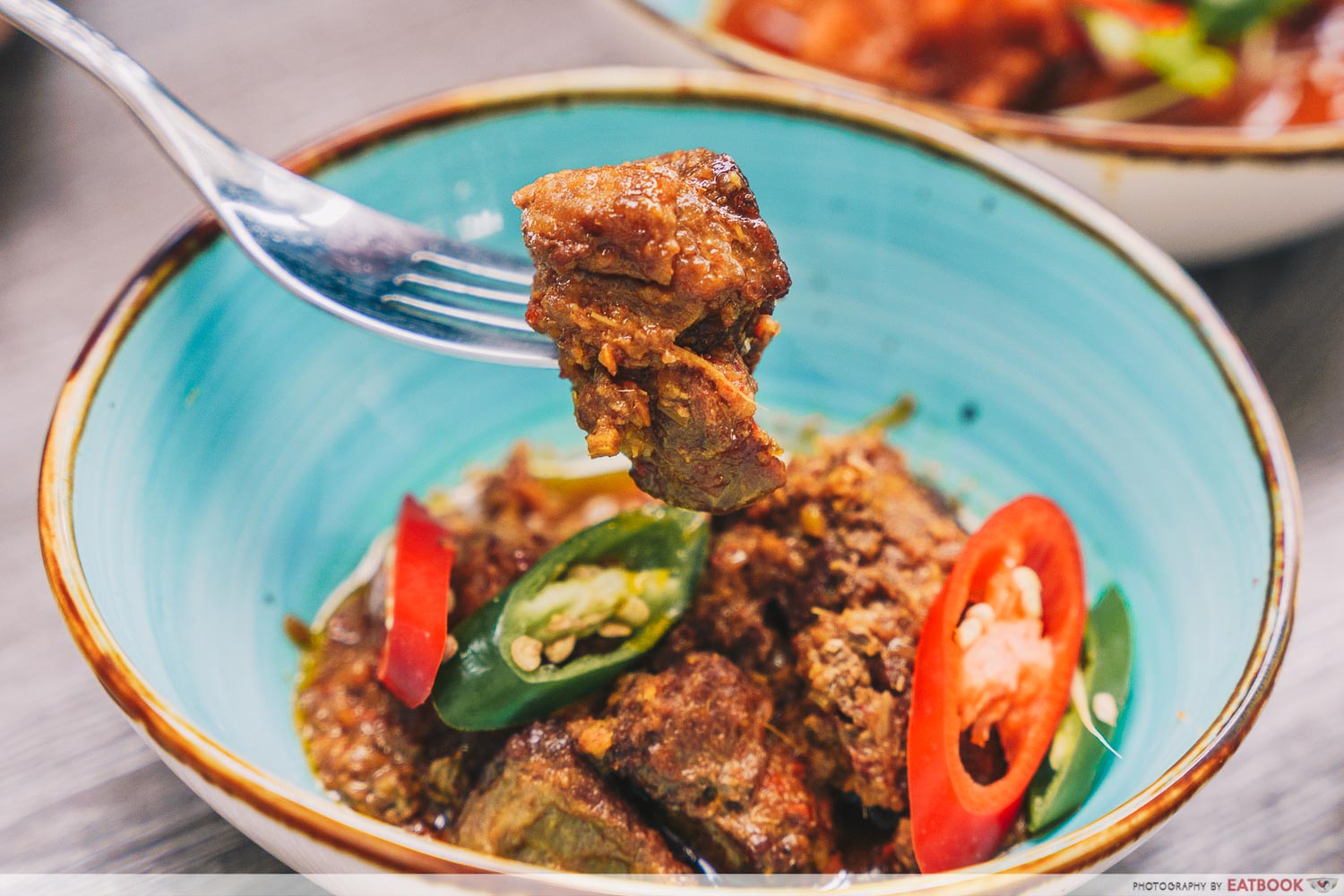 Though the cubes were just a touch drier than I would've liked, this was more than made up for by the subsequent items.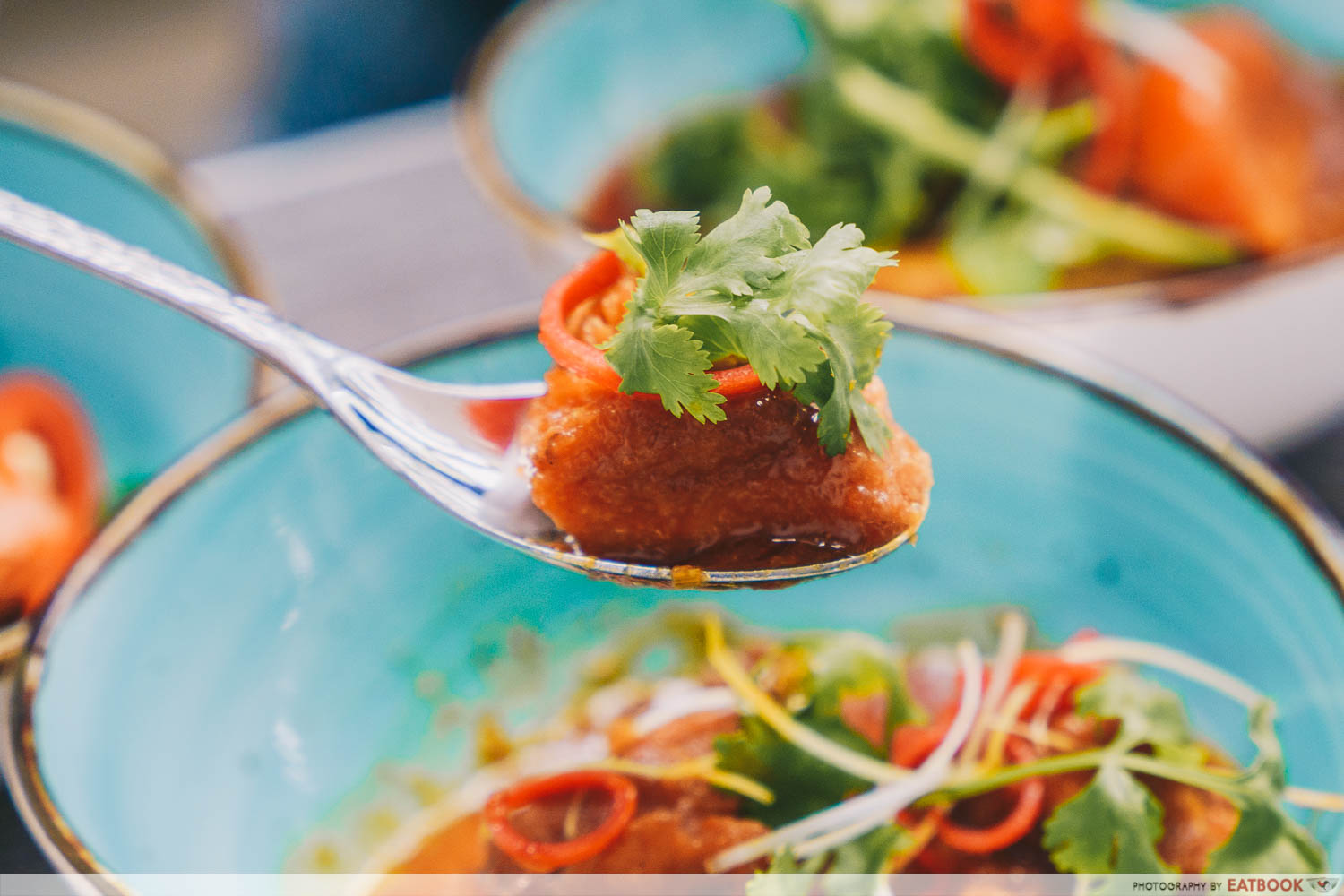 The Ayam Masak Merah, or chicken in spiced tomato sauce, had juicy chicken chunks that you can definitely tell spent time in a marinade. Accompanied by the sweet tomato sauce cooked with ginger and dried chillis, this was a constant flavour bomb.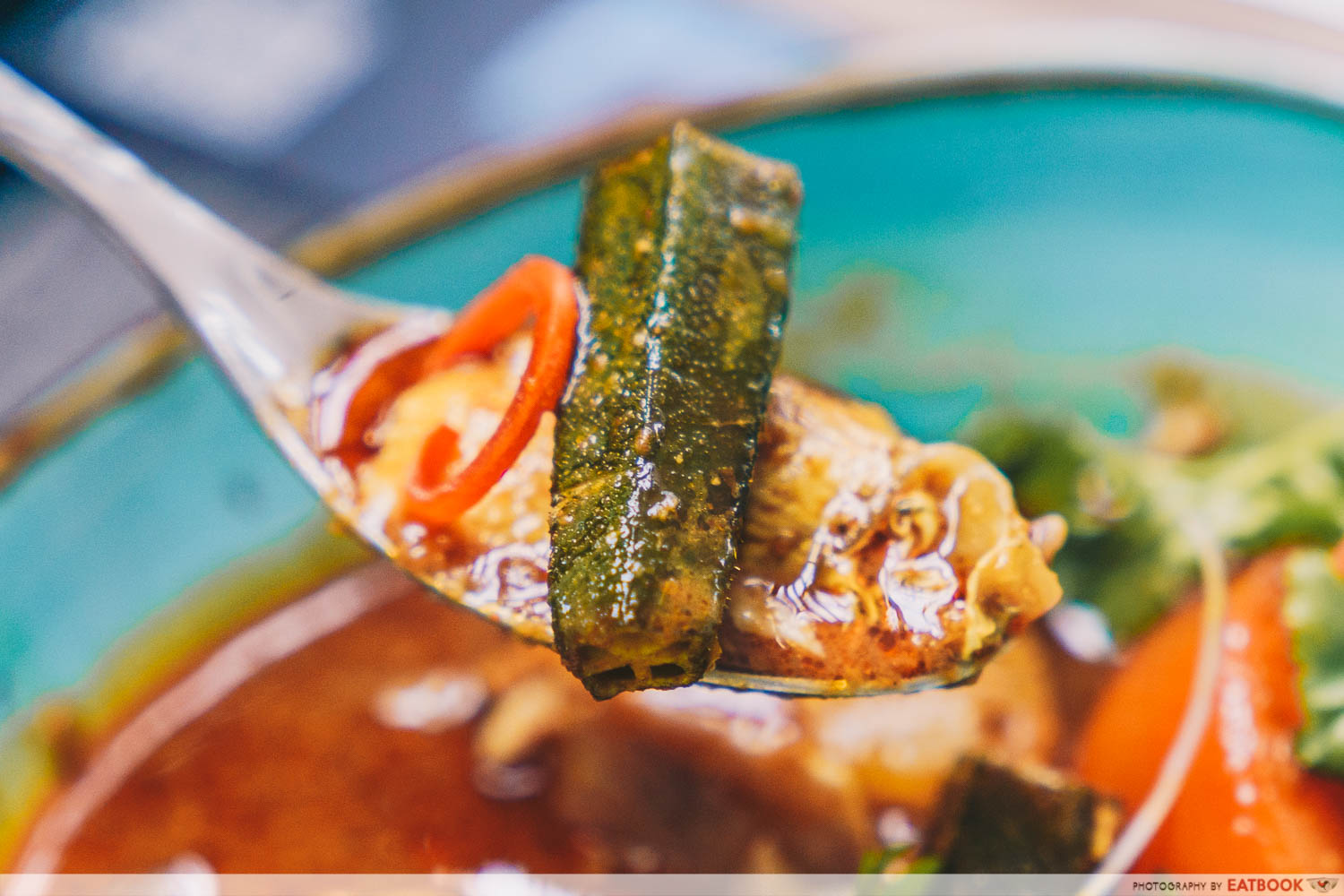 Those who prefer their spicy dishes a touch sourer, then order the Ikan Assam Pedas. Boneless fish fillets, as well as hearty vegetables, are cooked in a curry pronounced with tamarind. What you get is a spicy-and-sour duet that tastes oh-so-homely.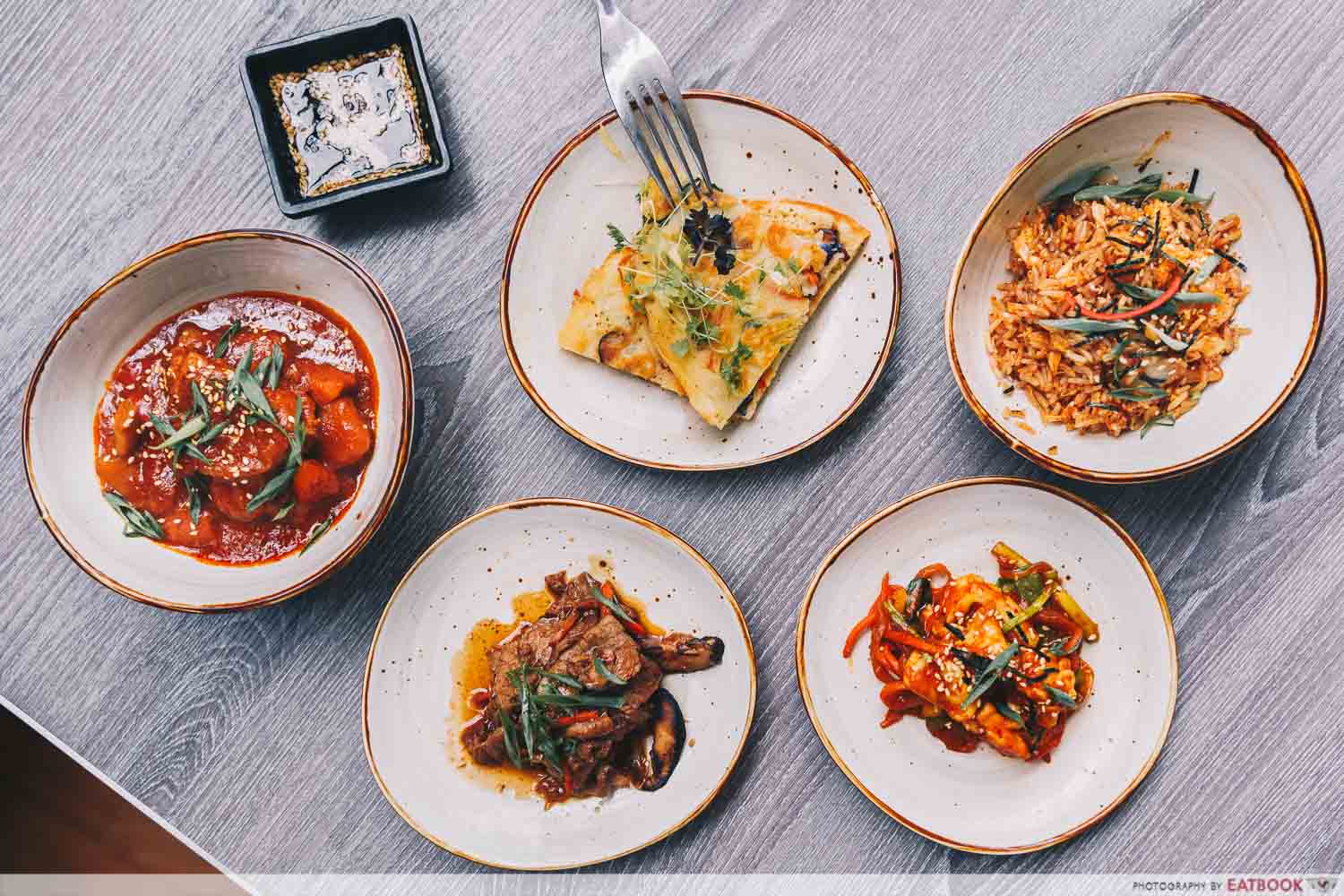 The next thing you want to save stomach space for are the free-flow Korean dishes. Halal-certified Korean food is not the easiest to come by in Singapore, which makes the Holiday Inn Singapore Atrium Ramadan Buffet that much more exciting. 
You get five different free-flow Korean dishes to pick from. These are Beef Bulgogi, Spicy Chicken Stew, Spicy Squid, Kimchi Seafood Fried Rice, and Pajeon.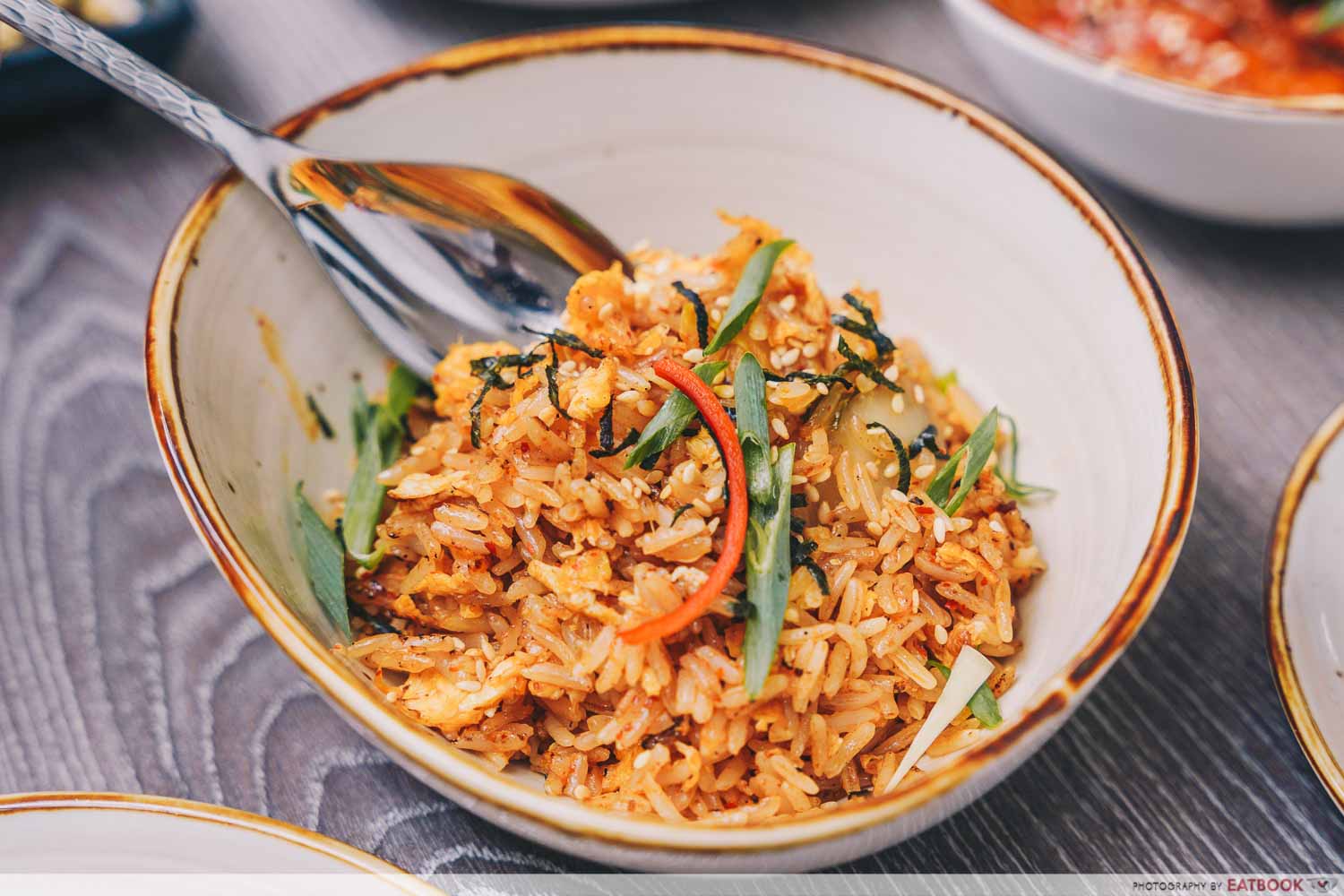 The fried rice is cooked with generous chunks of kimchi, and prawns. Spruce the carbs up with some Beef Bulgogi, prepared with thick beef slices, rather than the stringy thin offcuts you tend to get at most eateries.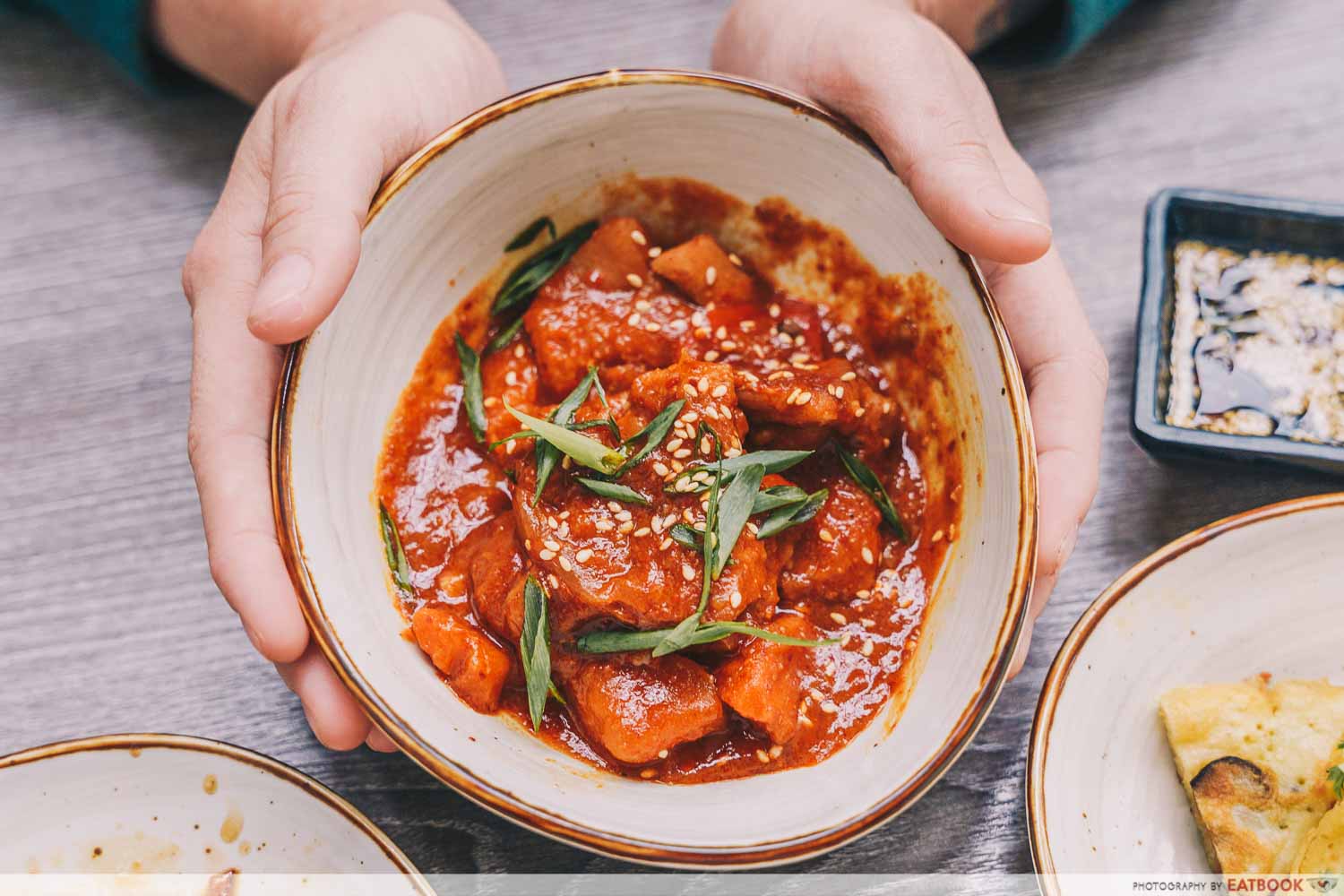 Dial up the spice with the chicken stew, or dak dori tang. Chicken thigh is cooked in a soul-warming Korean spicy sauce, and you can really taste the gochujang here. Have this alongside the Pajeon, or Korean pancakes, made with julienned greens like leek and carrots.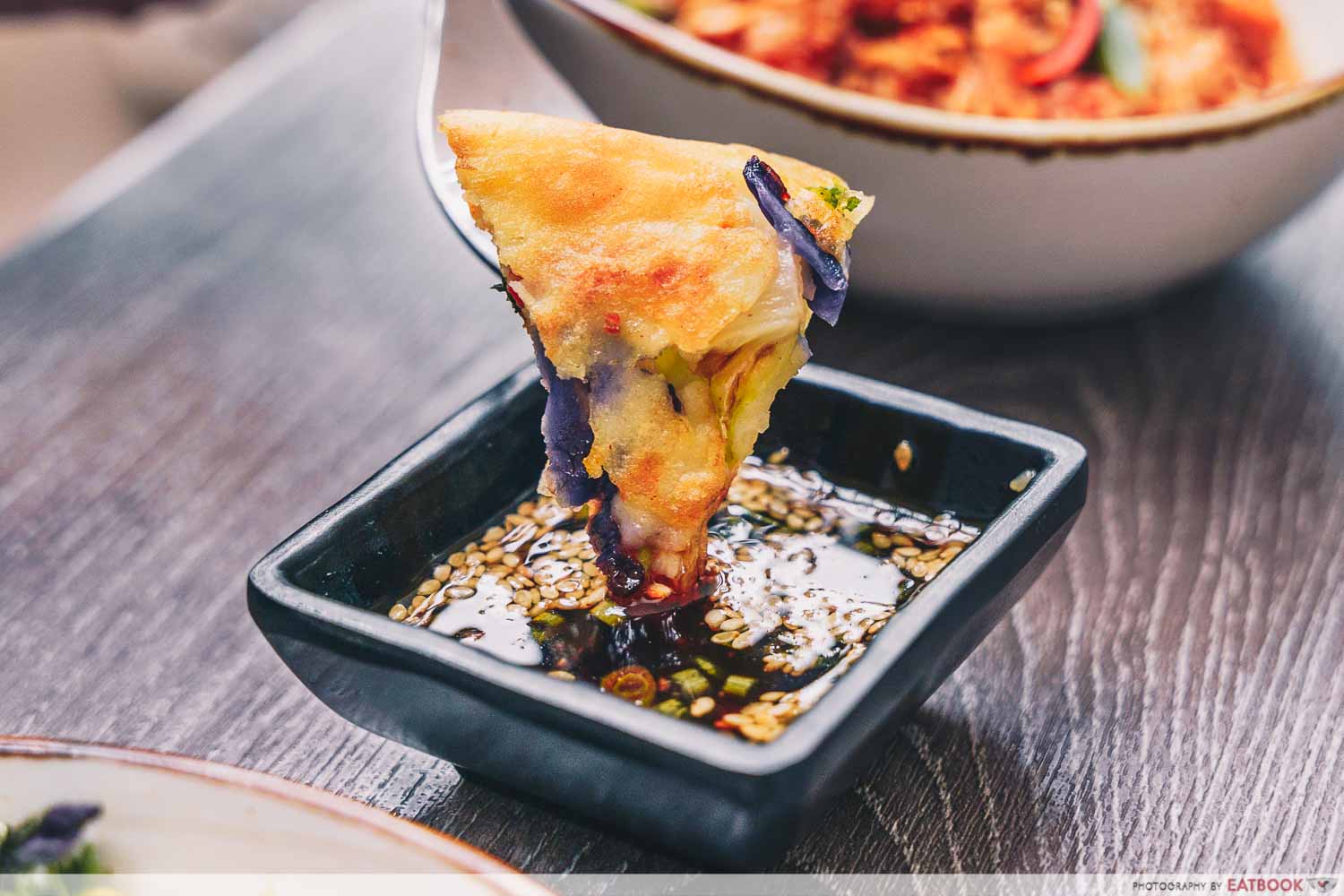 Dip the pajeon into the sweet sesame chilli sauce to accentuate its flavour.
Finally, the spicy squid is cooked in a tteokbokki-style sauce, with less gochujaru so even your kids can enjoy it.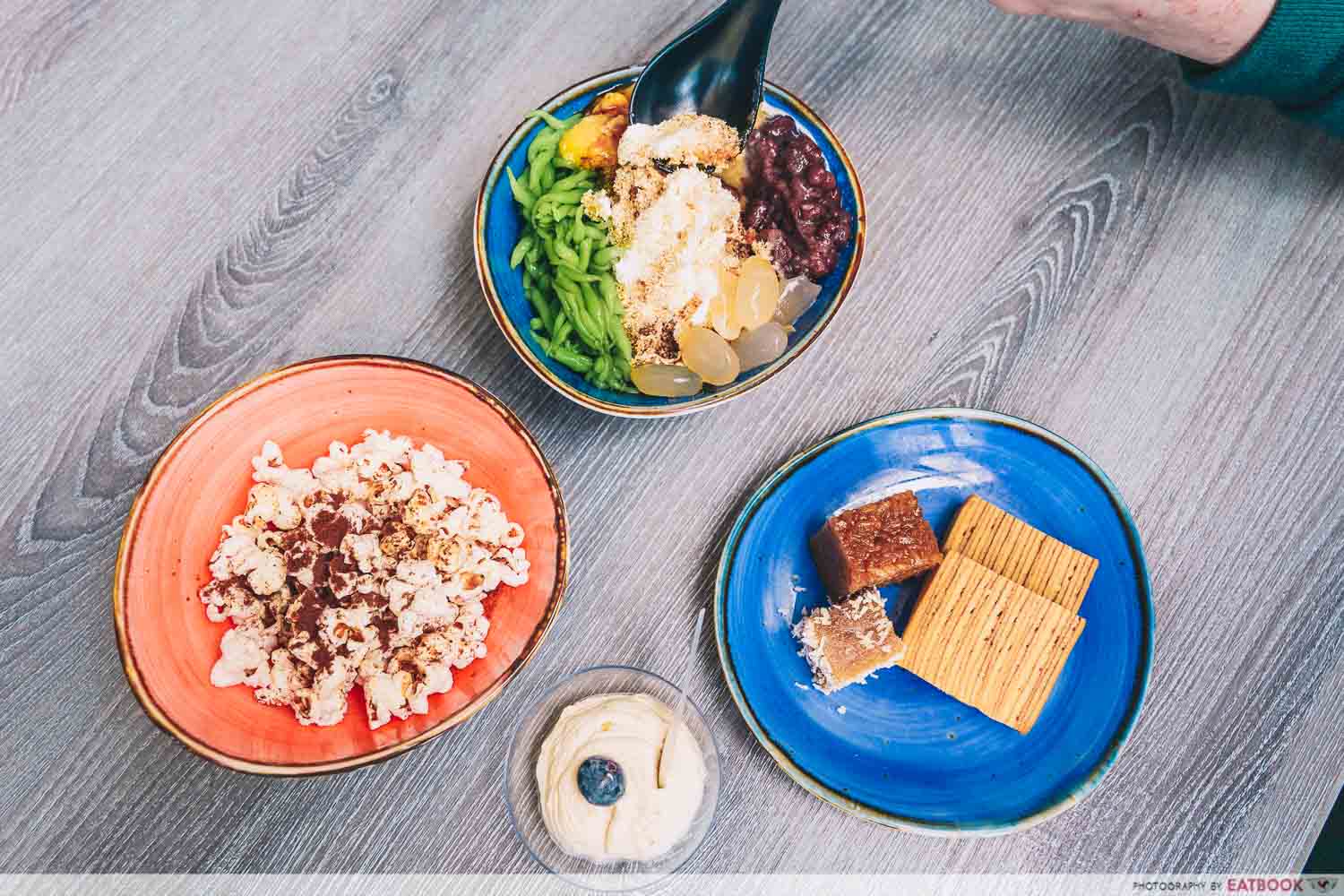 Dessert is another thing that Holiday Inn Singapore Atrium is known for. Most of their options are local desserts, There's even an old-school ice cream cart you can get an ice cream sandwich from, complete with rainbow bread.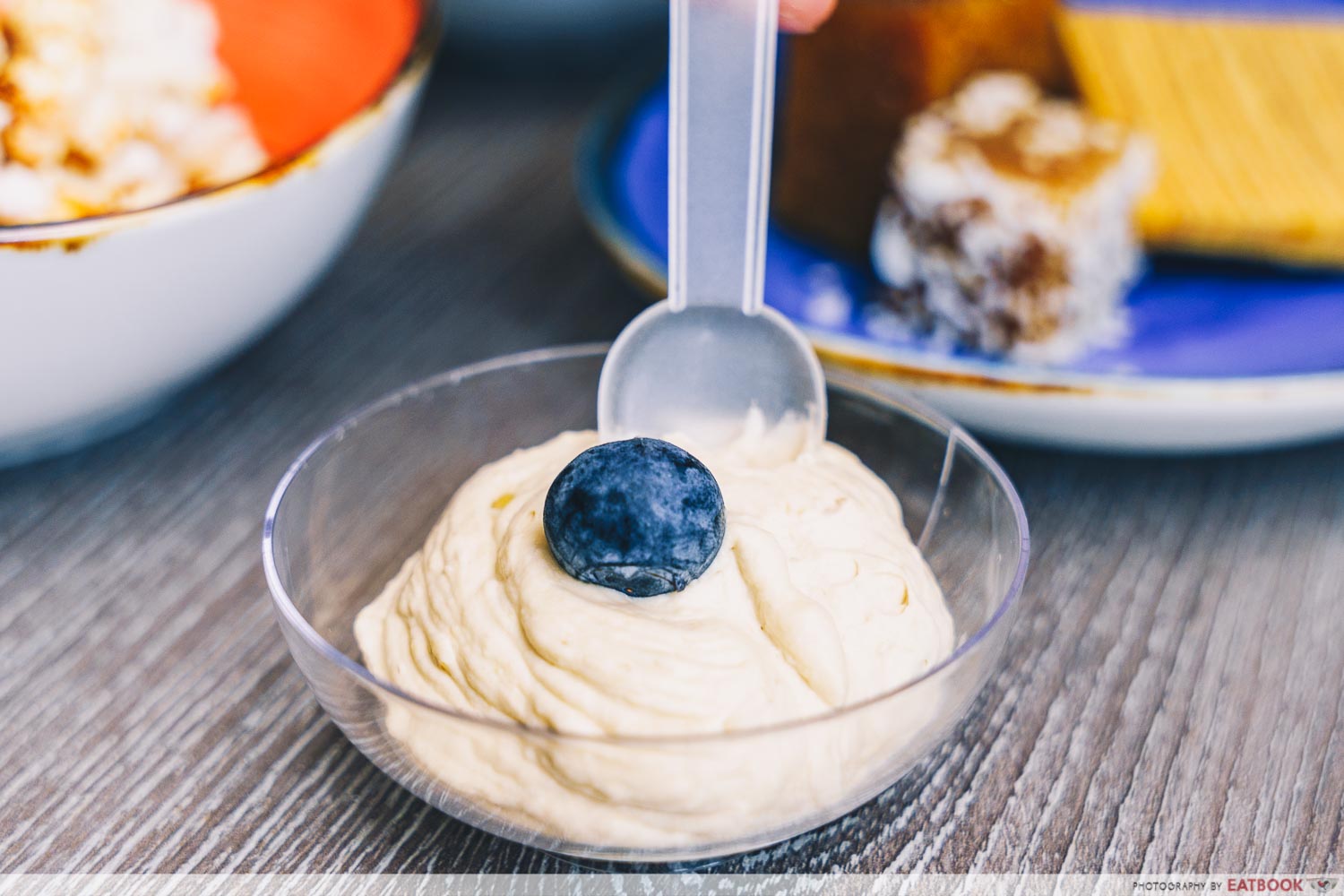 We were told that the Durian Pengat is a must-order, so popular that when it was taken off the menu, customers demanded its return. Essentially a rich durian mousse, this cold, creamy dessert is sure to please durian lovers.
Also worth ordering is the nyonya kueh. As it is a rotating daily selection, you don't know what you'll get, but we had kueh kosui and kueh wajik, both of which tasted straight out of grandma's kitchen.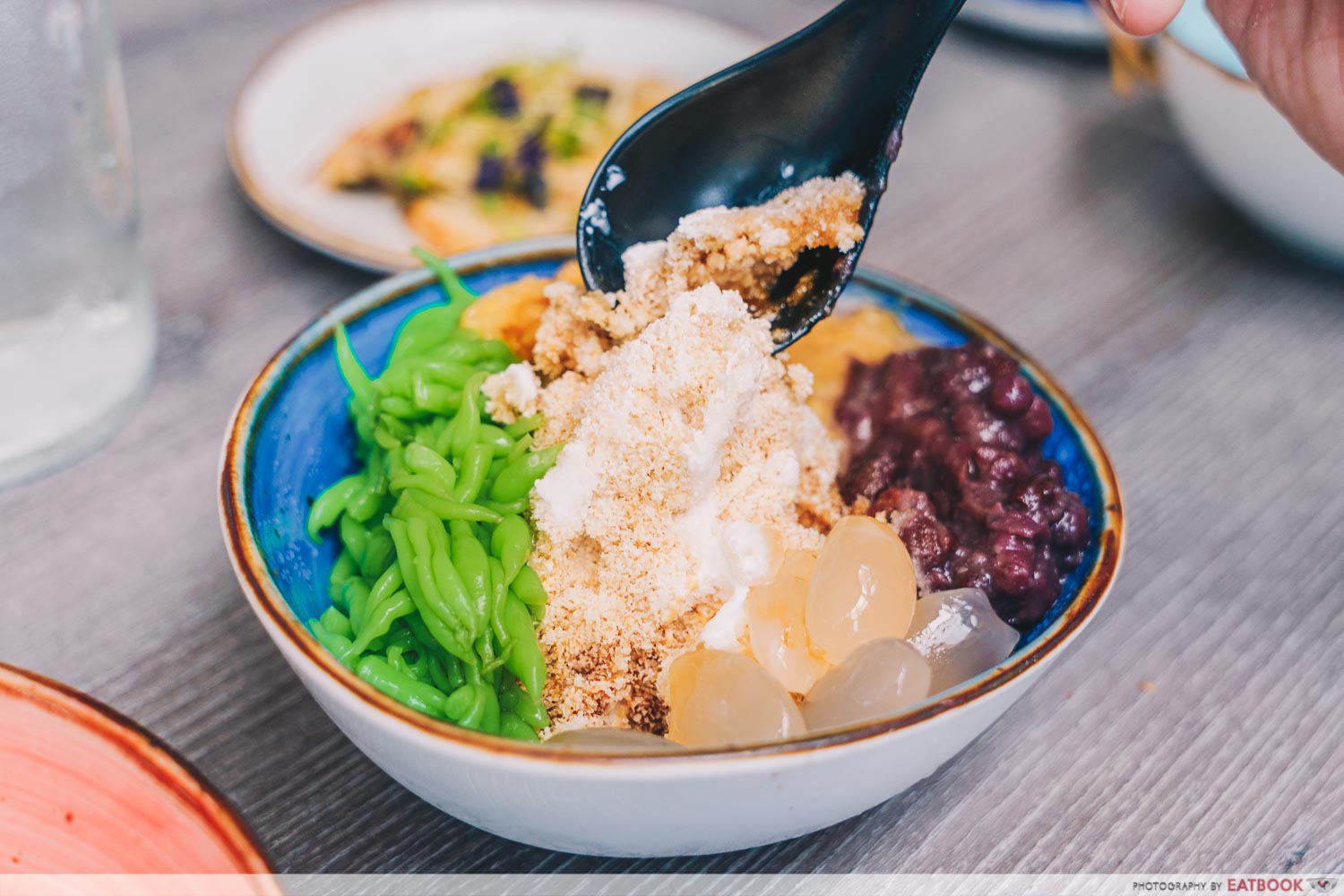 The Chendol is another deliciously familiar treat. Holiday Inn Singapore Atrium's version does not shy away from the toppings, so your bowl comes studded with atap chee, red beans, jelly, and sweet corn, finished with a dose of gula melaka.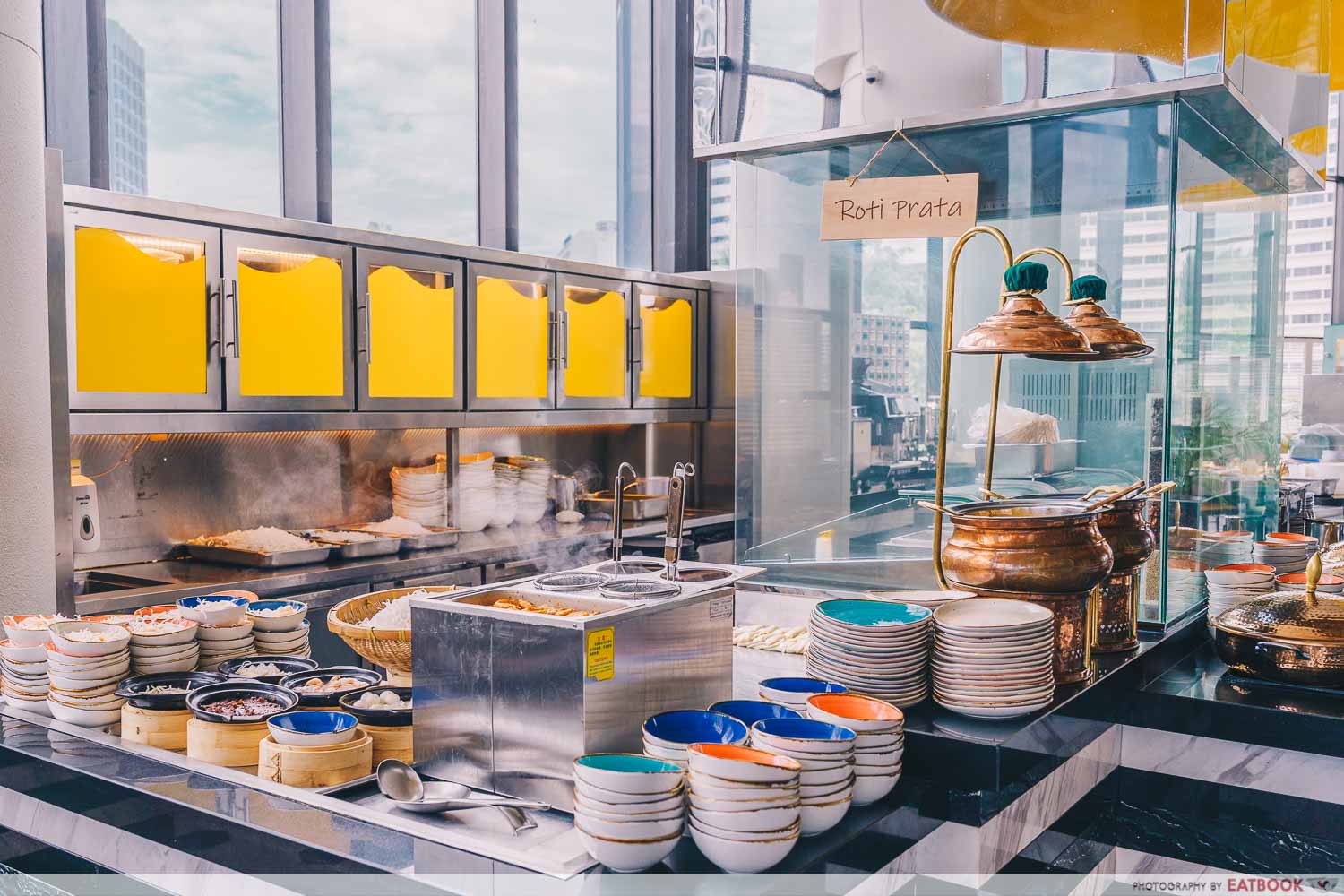 Given both the highly affordable price and the extensive halal menu, the Holiday Inn Atrium Ramadan Buffet is a worthwhile option to treat yourself to a good meal during Ramadan. Whether you're dining with friends or your family, there is something on the menu bound to please even the fussiest eater.
Be sure to call and reserve beforehand, as it does get crowded during mealtimes. 
If you can't dine-in, they also do Ramadan takeaways, which you can explore on their website.
Address: 317 Outram Road, Singapore 169075
Buffet hours: Wed-Sun 12pm to 3pm, Thurs-Sun 5:30pm to 9pm
Tel: 3138 2530
Website
Holiday Inn Atrium Singapore is a halal-certified eatery.
Photos taken by Nur Syamira.
This post is brought to you by Holiday Inn Singapore.
The post Holiday Inn Singapore Atrium Ramadan Buffet Has Free-Flow Korean Food Such As Bulgogi, Kimchi Fried Rice And More appeared first on EatBook.sg – New Singapore Restaurant and Street Food Ideas & Recommendations.