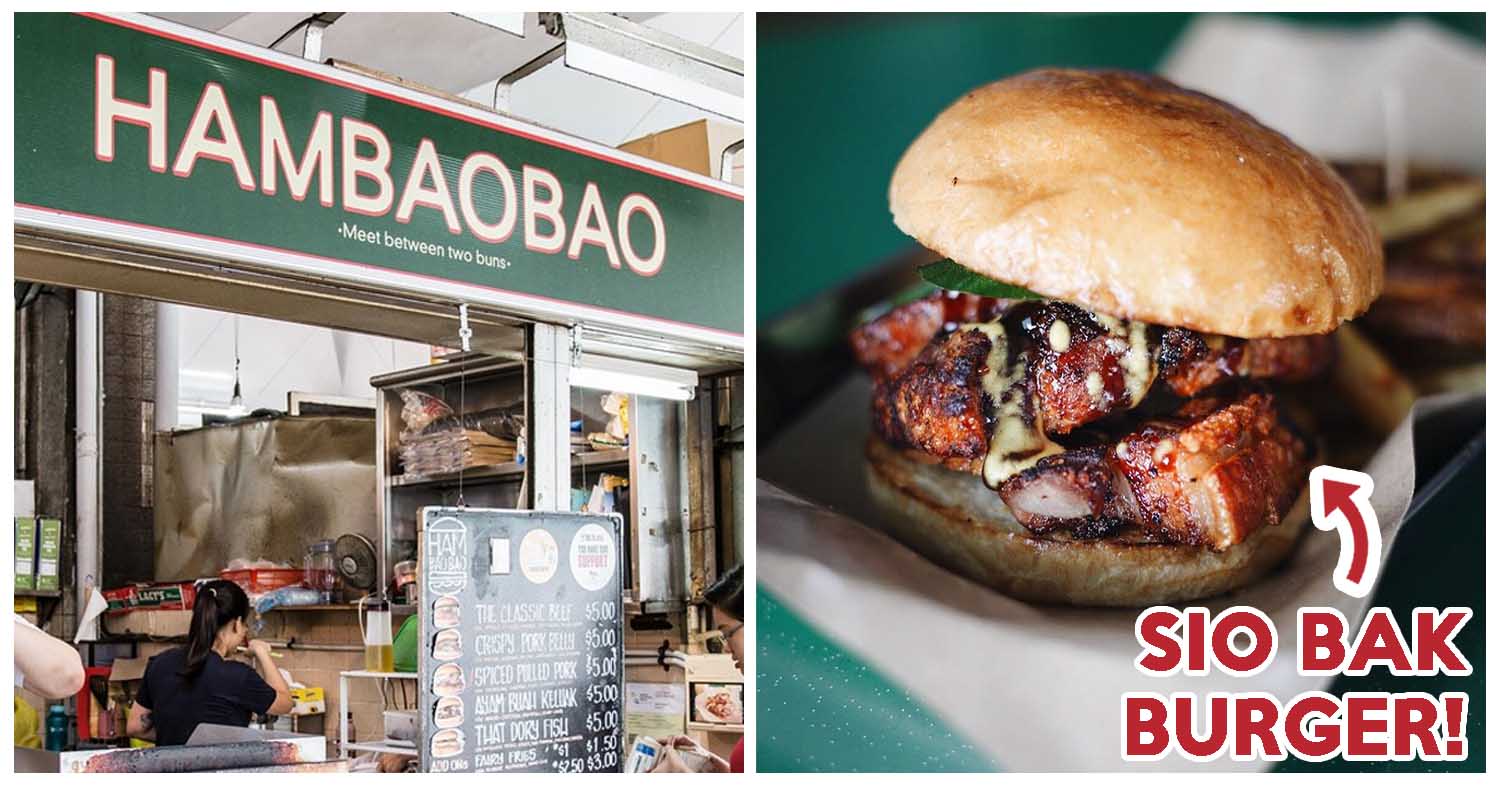 Hambaobao pop-up at King Albert Park
9 November 2019 was a sad day for many, when hawker stall Hambaobao wrapped up their operations at the Level Four food centre in Beauty World Centre. After the closure of their stall at the Upper Bukit Timah mall, the husband-and-wife team announced on Hambaobao's Instagram page that they would be back for a two-day pop-up at bakery-cafe Yeast Side, in King Albert Park, just a little ways down the road from their old haunt.
21 Beauty World Food Gems Including DIY Okonomiyaki, Cheap XLB And More
The pop-up will run from 12pm on 2 and 3 July, potentially while stocks last only, since no end time is scheduled. We foresee a possible queue situation, so do be prepared for extended waiting times.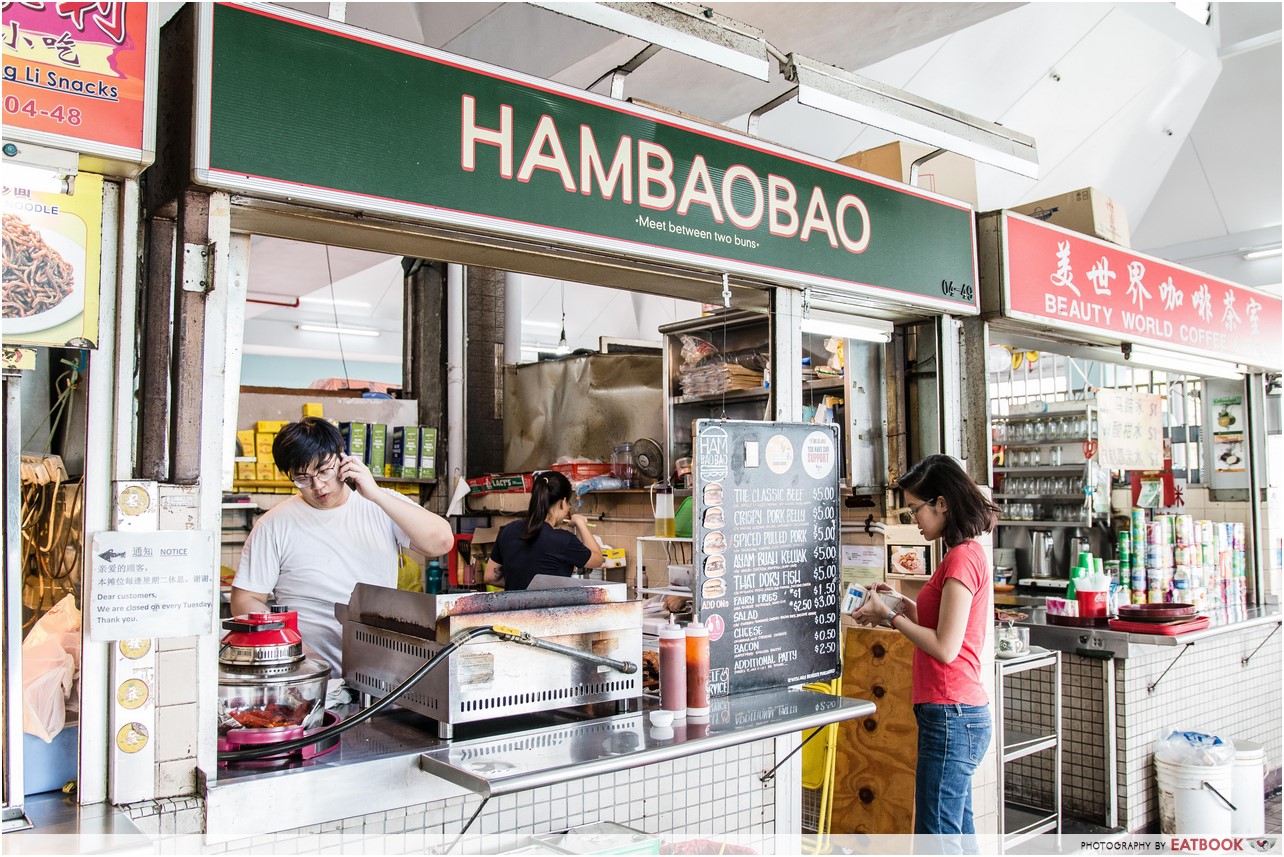 Before they shut down the stall at Beauty World Centre, Hambaobao served up house-made burgers with Asian-inspired flavours, such as an Ayam Buah Keluak Burger, garnished with chap chye and rempah, sandwiched between soft hamburger buns. Unfortunately, this burger will not be making a return at the pop-up.
Image credit: @weekendchomp
What will be on the menu at the pop-up, however, will be the hit favourite Crispy Pork Belly Burger. If you haven't previously had this, it features thick-cut sio bak glazed with hoisin and mustard in the aforementioned burger buns, with fresh slices of cucumber.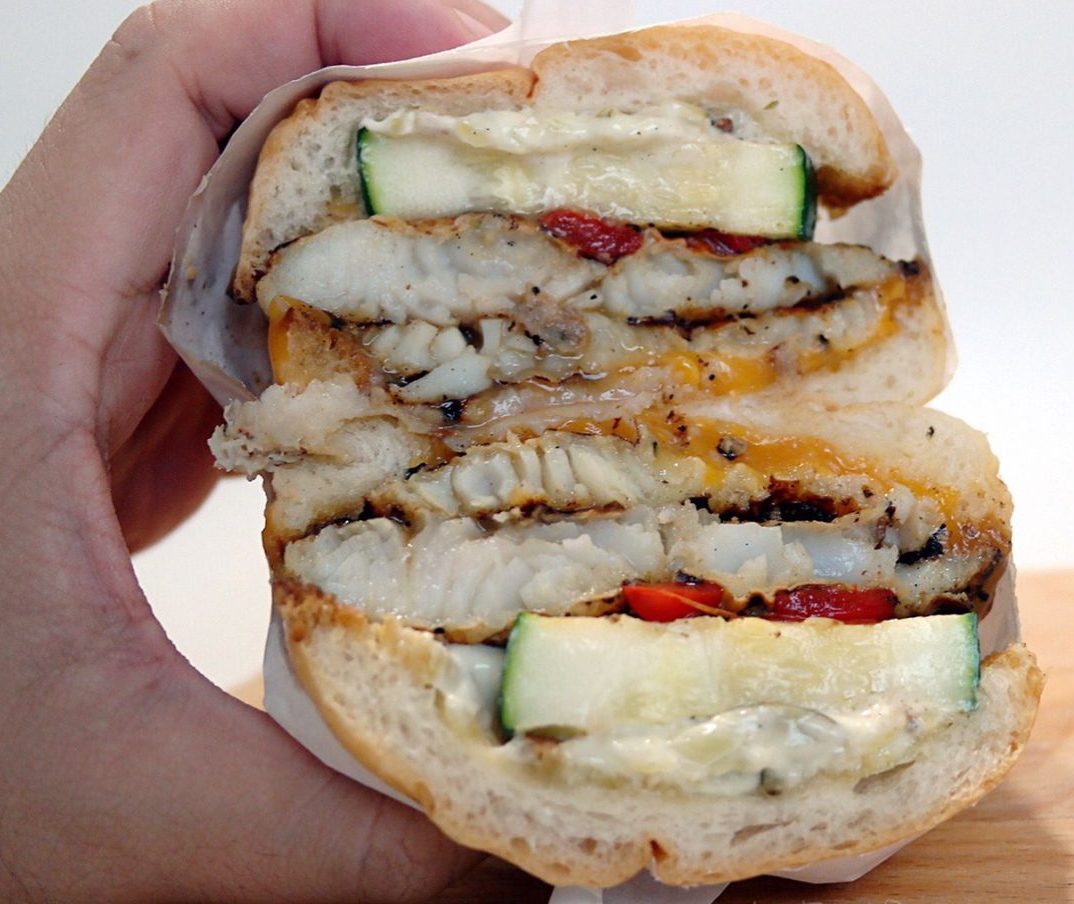 Image credit: @adibeevince
The only other item on the pop-up menu will be That Dory Fish, which happens to be my personal favourite burger at Hambaobao. This sees a hefty slice of dory fish marinated in house-made tartar sauce, chargrilled to peppery, smoky ends, stacked with zucchini, red peppers, and cheese—a definite upgrade from your regular Fillet-O-Fish.
BBBurgers Review: New Hidden Kiosk In Punggol Serves Korean Smashed Burgers And Sodas
Now that dining out is permissible in groups of two, it's time to head out and support our favourite hawkers and restaurants in person. If you're in the Punggol area, consider heading to Korean smash burger stall BBBurgers for what turned out to be a surprisingly great burger discovery for us! Alternatively, here are Beauty World food gems you can consider if you're in the area.
Yeast Side
Address: 9 King Albert Park, #01-09, Singapore 598332
Opening hours: Wed-Sun 9am to 8pm
Website
The post Hambaobao: Popular Hawker Burger Stall Returns For Two-Day Pop-Up At King Albert Park appeared first on EatBook.sg – New Singapore Restaurant and Street Food Ideas & Recommendations.