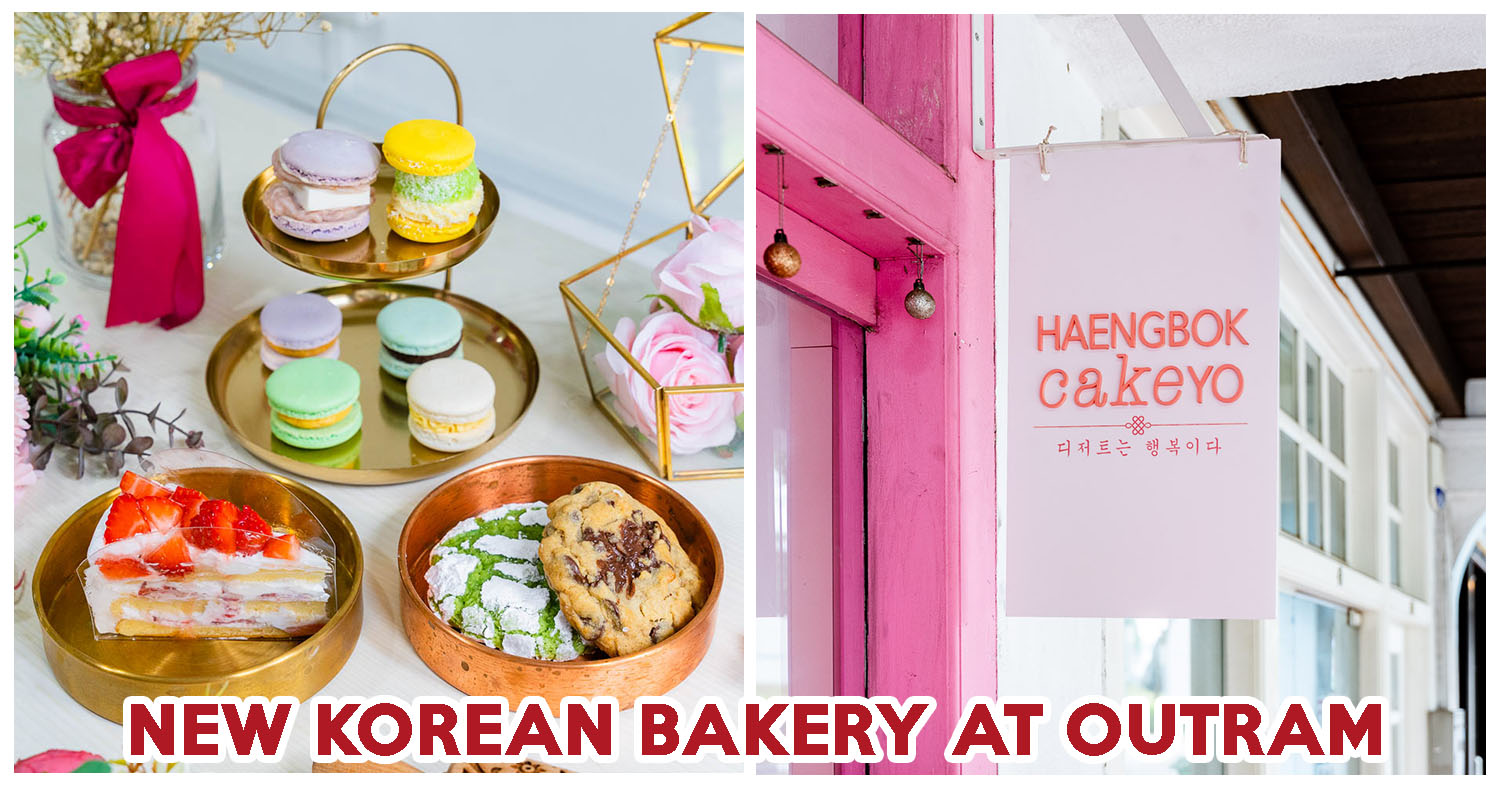 Haengbok Cakeyo for baked Korean goodies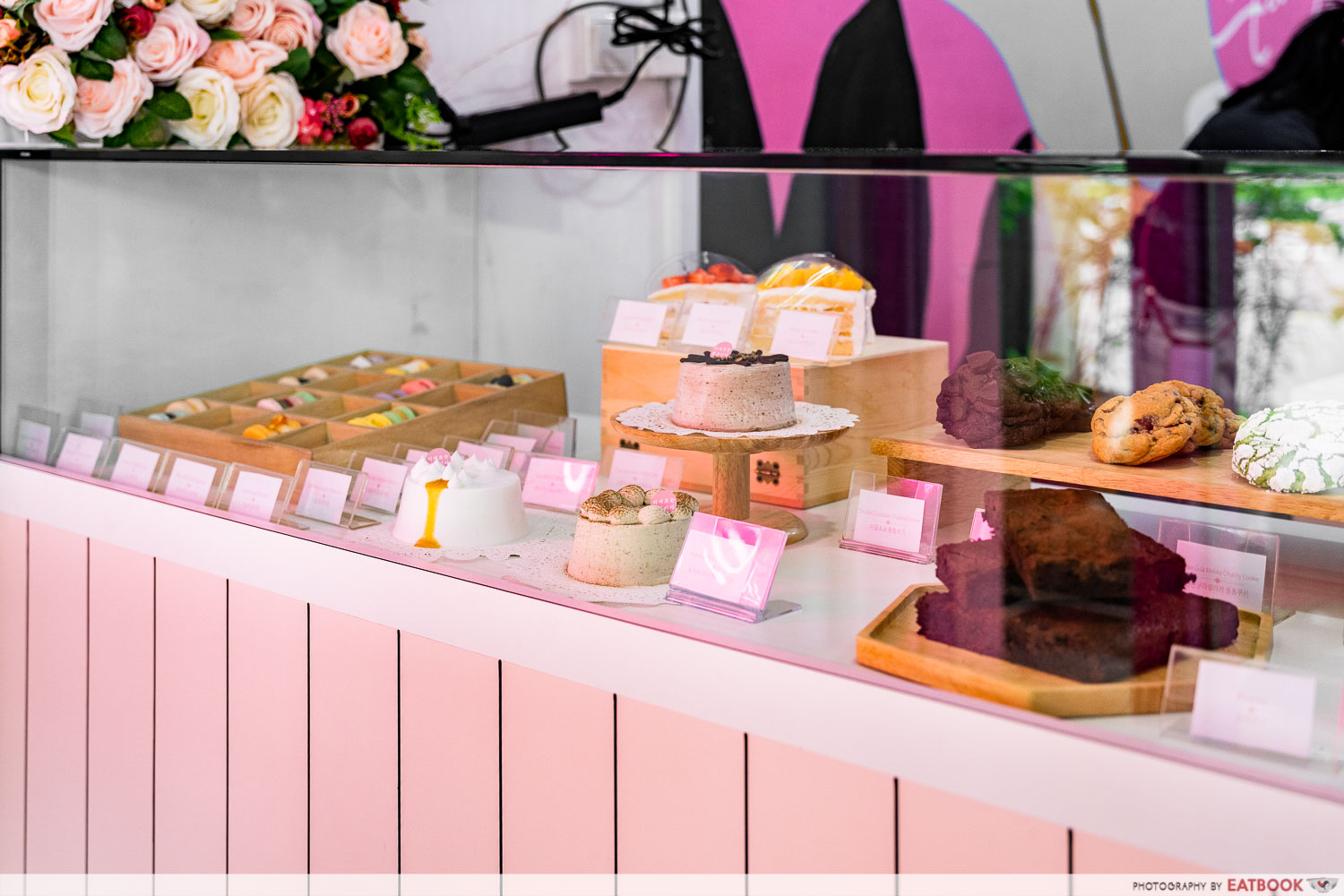 Smacked right in the centre of Kampong Bahru Road (a.k.a. all cafe hoppers' dream), Haengbok Cakeyo is a new bakery featuring thick Levain-style cookies, lunch box chiffon cakes and more. While there are already countless cafes serving up good food along this stretch near Outram Park, this bakery is a much-needed breath of fresh air with their Korean-inspired treats.
Kream & Kensho Review: Ikura Pasta And Grape Matcha Toast In Outram Park
Food at Haengbok Cakeyo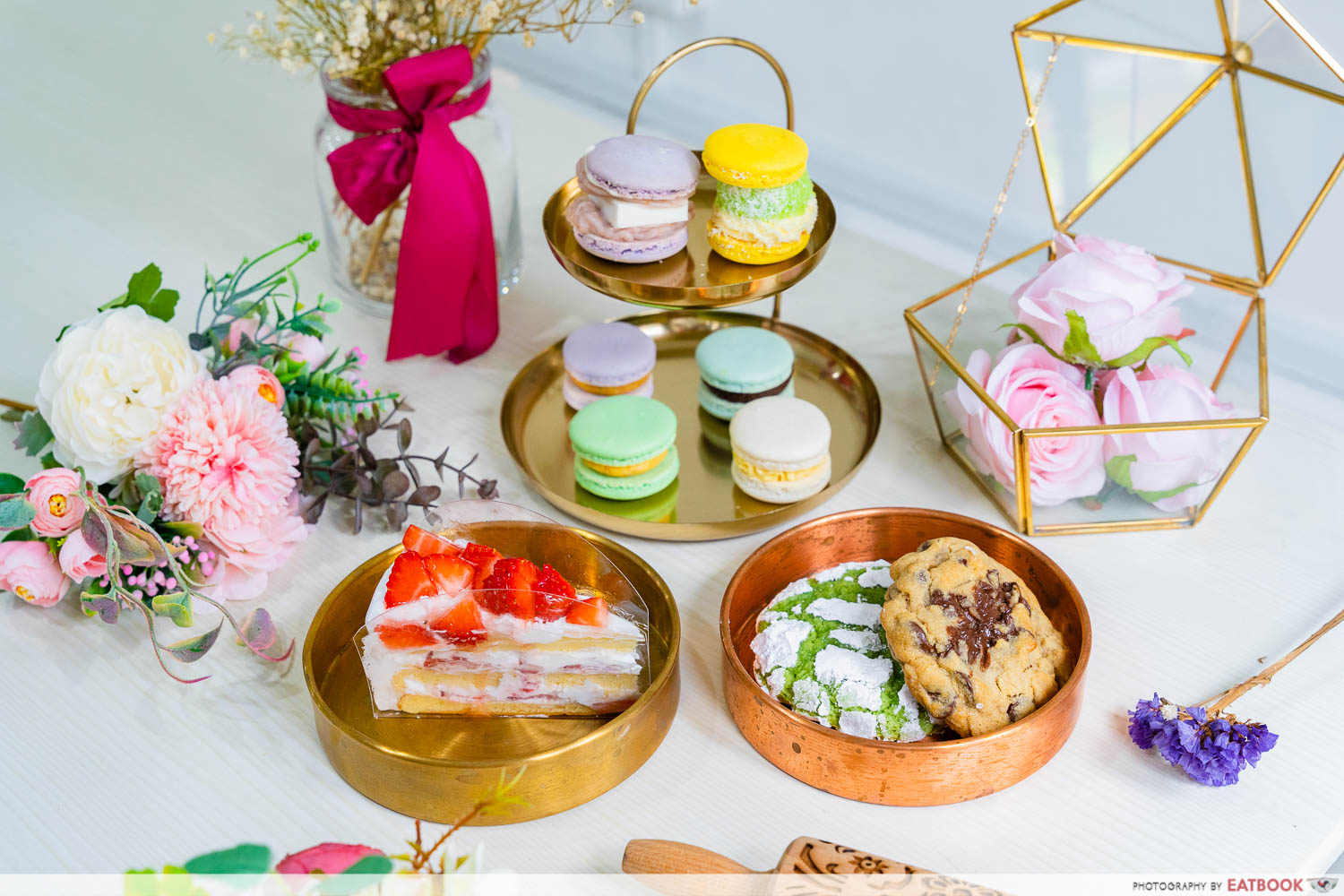 Haengbok Cakeyo is actually a full-fledged side project by the people behind Nanatang. For those who are unfamiliar, they are famous in Singapore for their super-sized FatFatcarons, featuring local flavours such as Orh Nee and Ondeh Ondeh.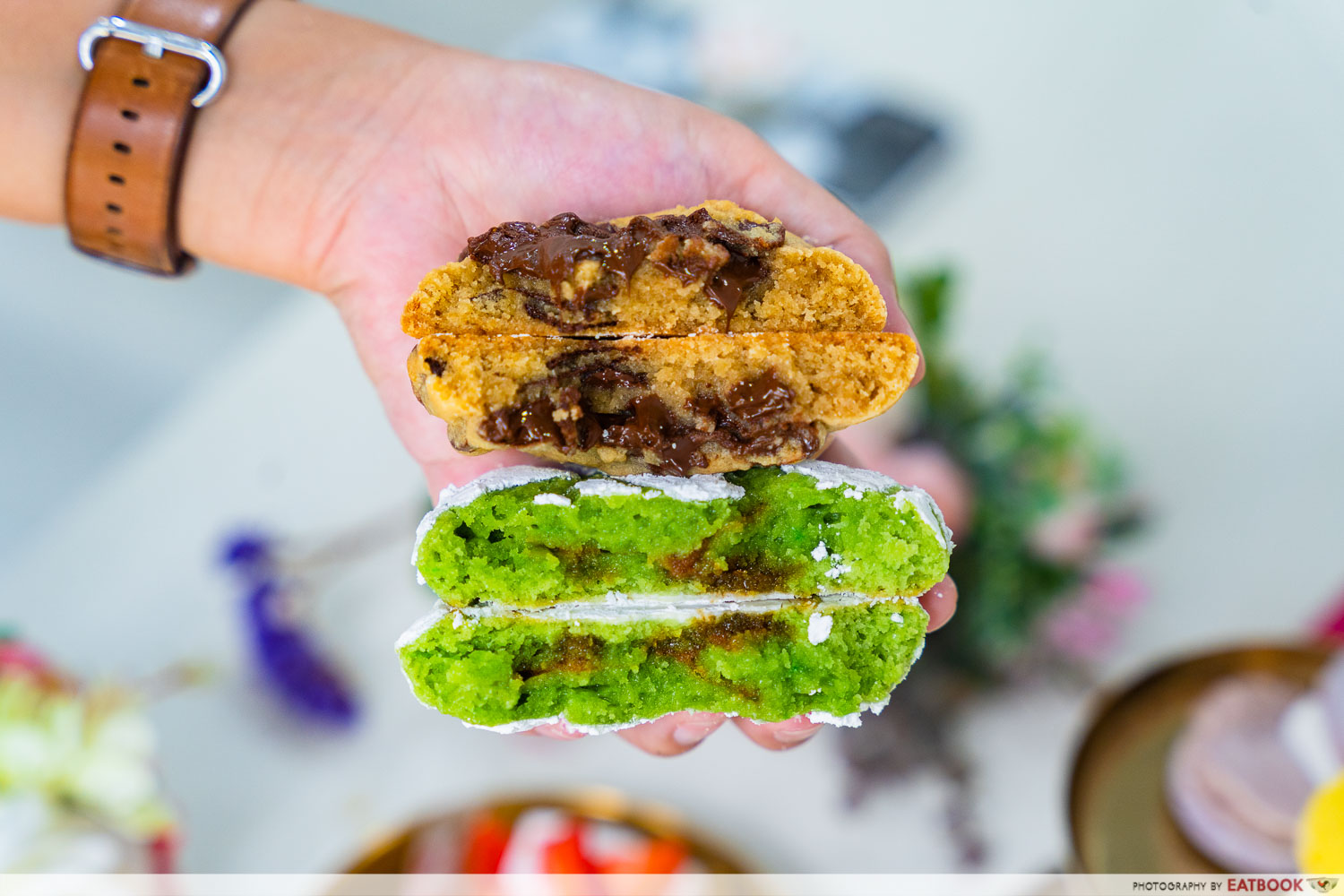 One thing to look out for at the new dessert bakery would be the range of Chubby Cookies. There are four flavours currently offered, namely Chocolate Chips Chubby Cookie, Double Chocolate Chubby Cookie, Pandan Gula Melaka Chubby Cookie, and Red Velvet Chubby Cookie, all priced at $5.80 each or $14.80 for three.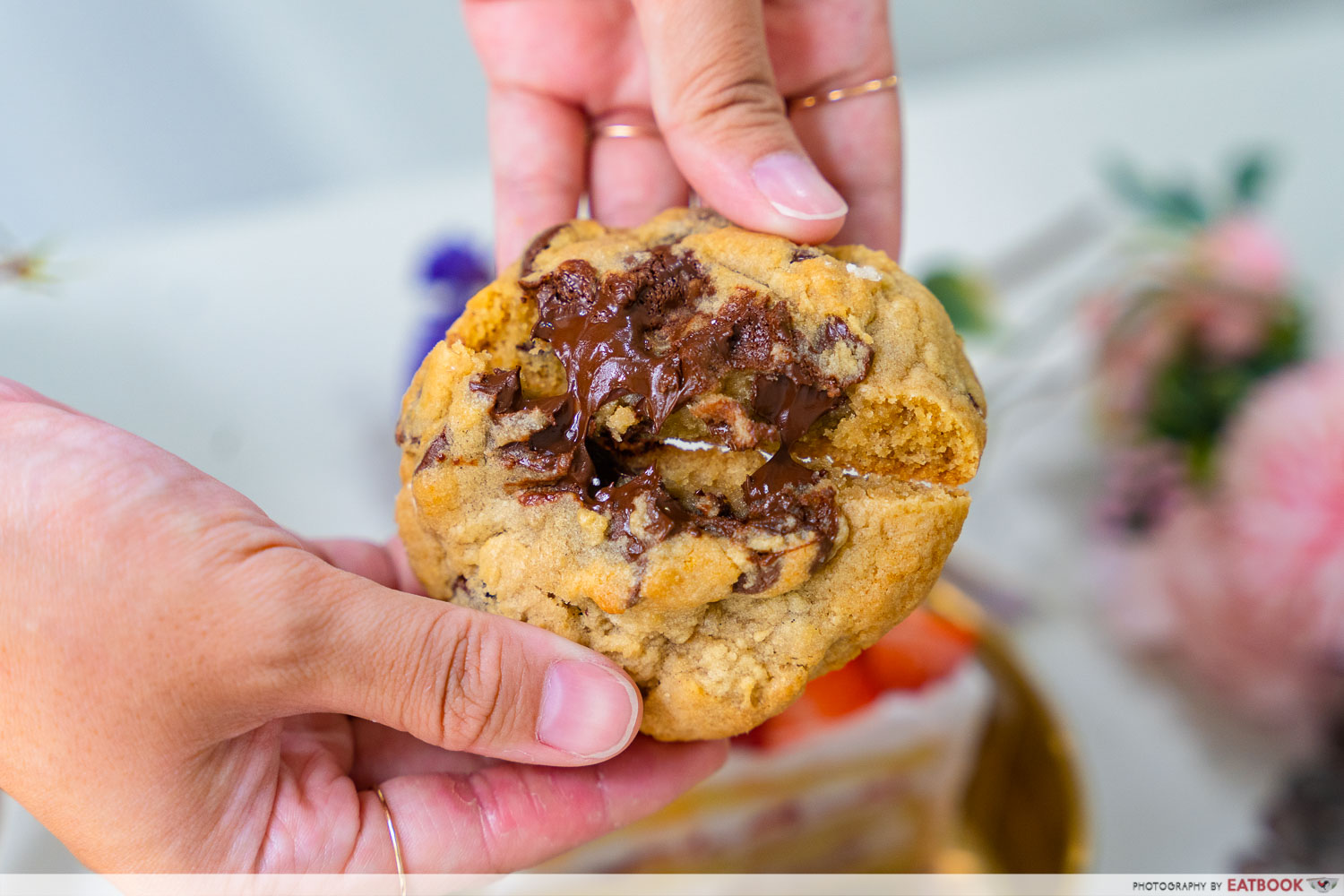 I'm a classic chocolate chip cookie kind of girl, and indeed, their Chocolate Chips Chubby Cookie got me hooked. It was gooey with melted chocolate and a slightly underbaked centre, with the sides buttery and crunchy at the same time.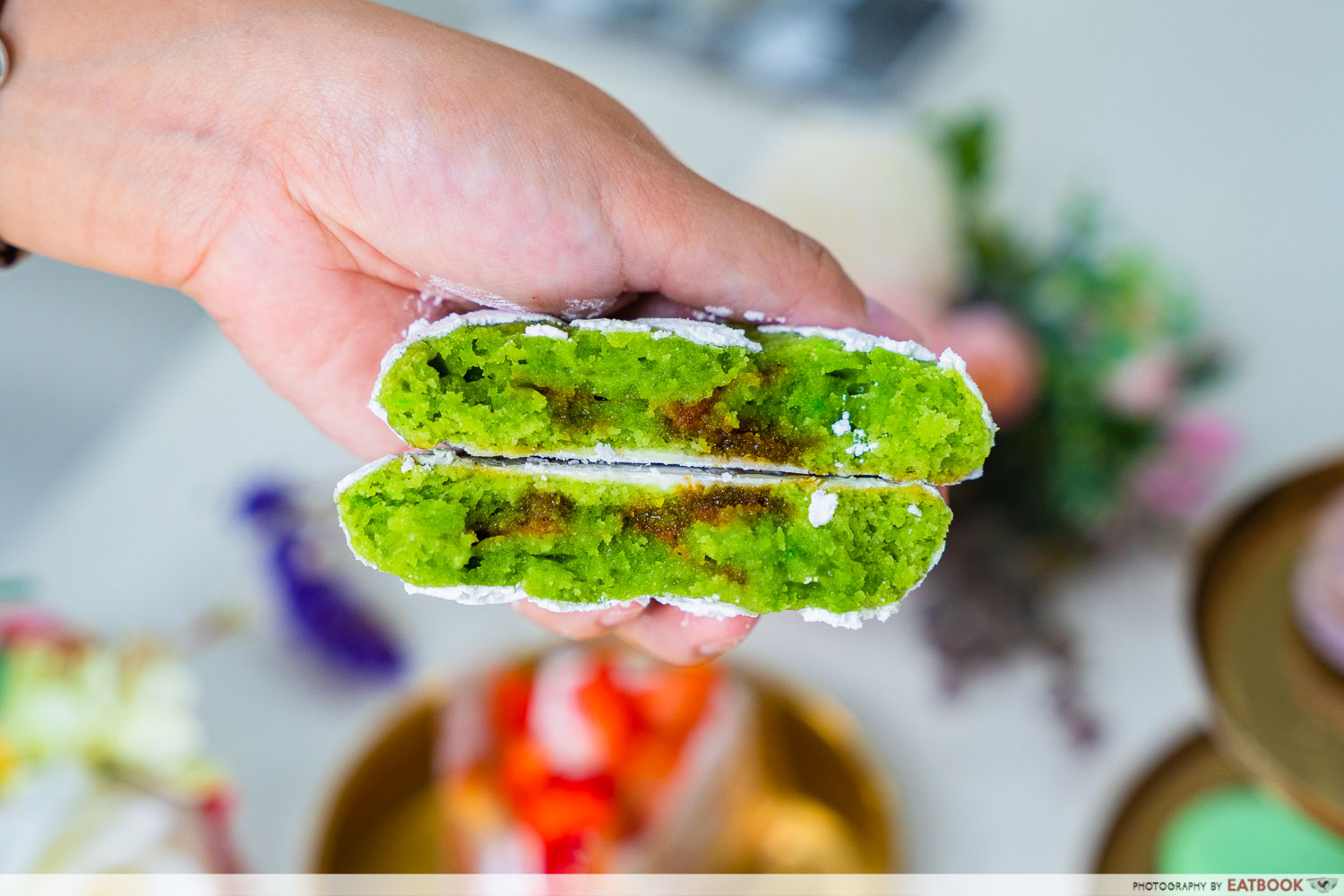 The Pandan Gula Melaka Chubby Cookie surprisingly won me over as well. It offered a completely different texture, with a gritty, sugary filling of gula melaka. Flavours are definitely full on for this cookie, as each bite is also perfumed with a fragrant hint of pandan.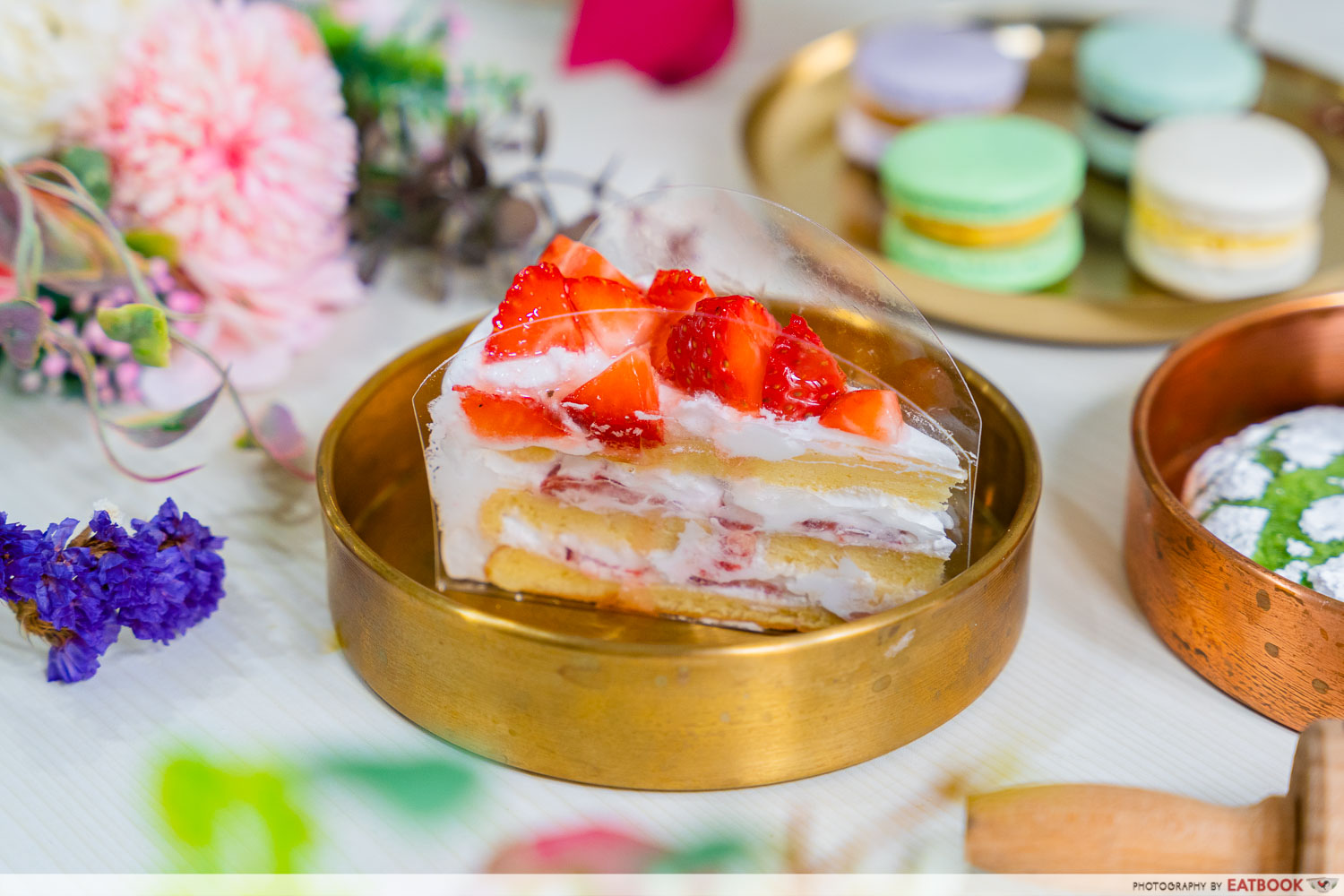 There are also cakes on the menu, such as Strawberry Shortcake ($6.80), Mango Shortcake ($6.80), and Mixed Fruits Shortcake ($6.80). Decorated with freshly cut fruits, the shortcake took me down memory lane as it was highly reminiscent of buttercream cakes from traditional bakeries.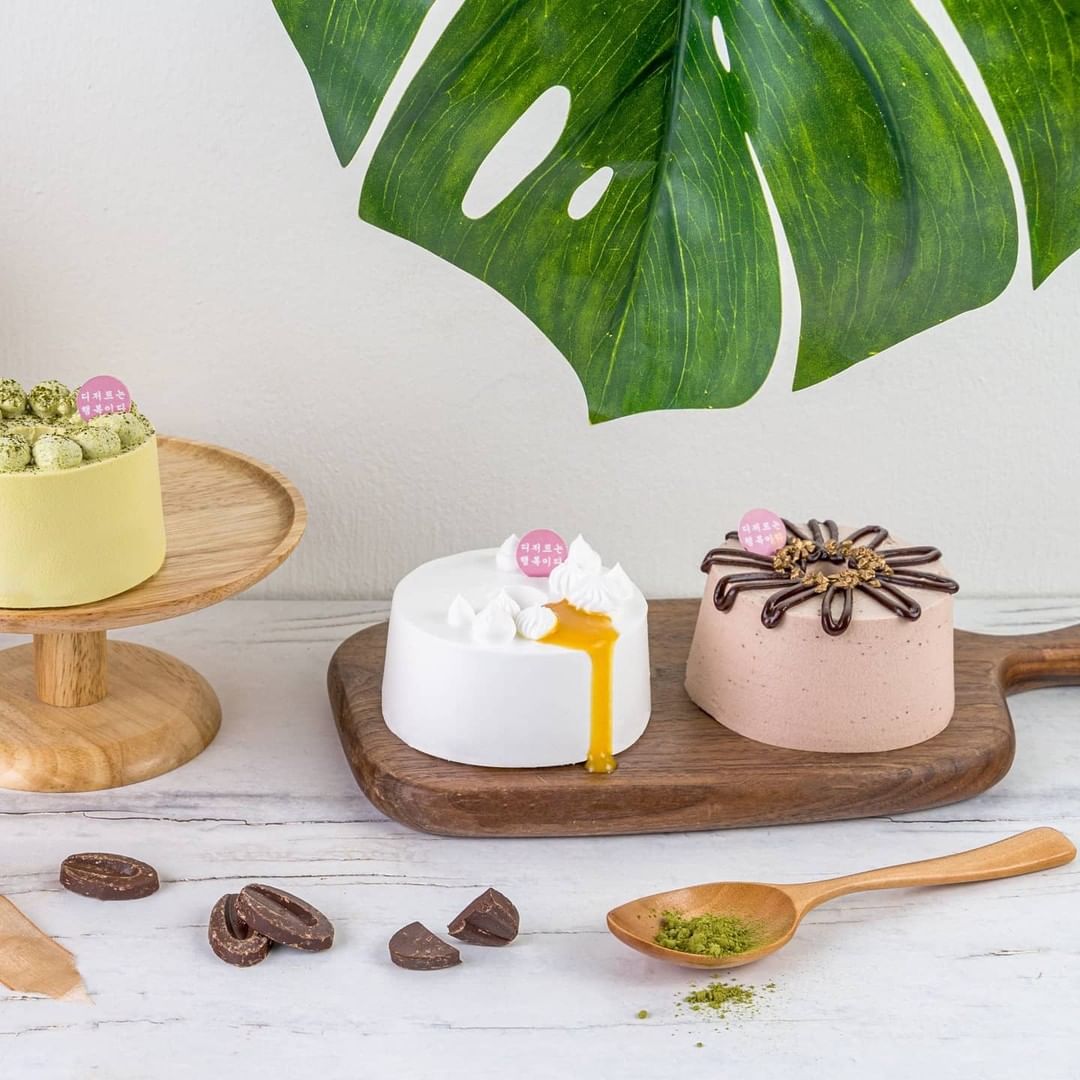 Image credit: @haengbok.cakeyo
Those hopping on the Korean lunchbox cake trend will also be happy to know that there are bento-sized Hojicha Mini Chiffon Cake ($9.80) and Yuzu Mini Chiffon Cake ($9.80) too!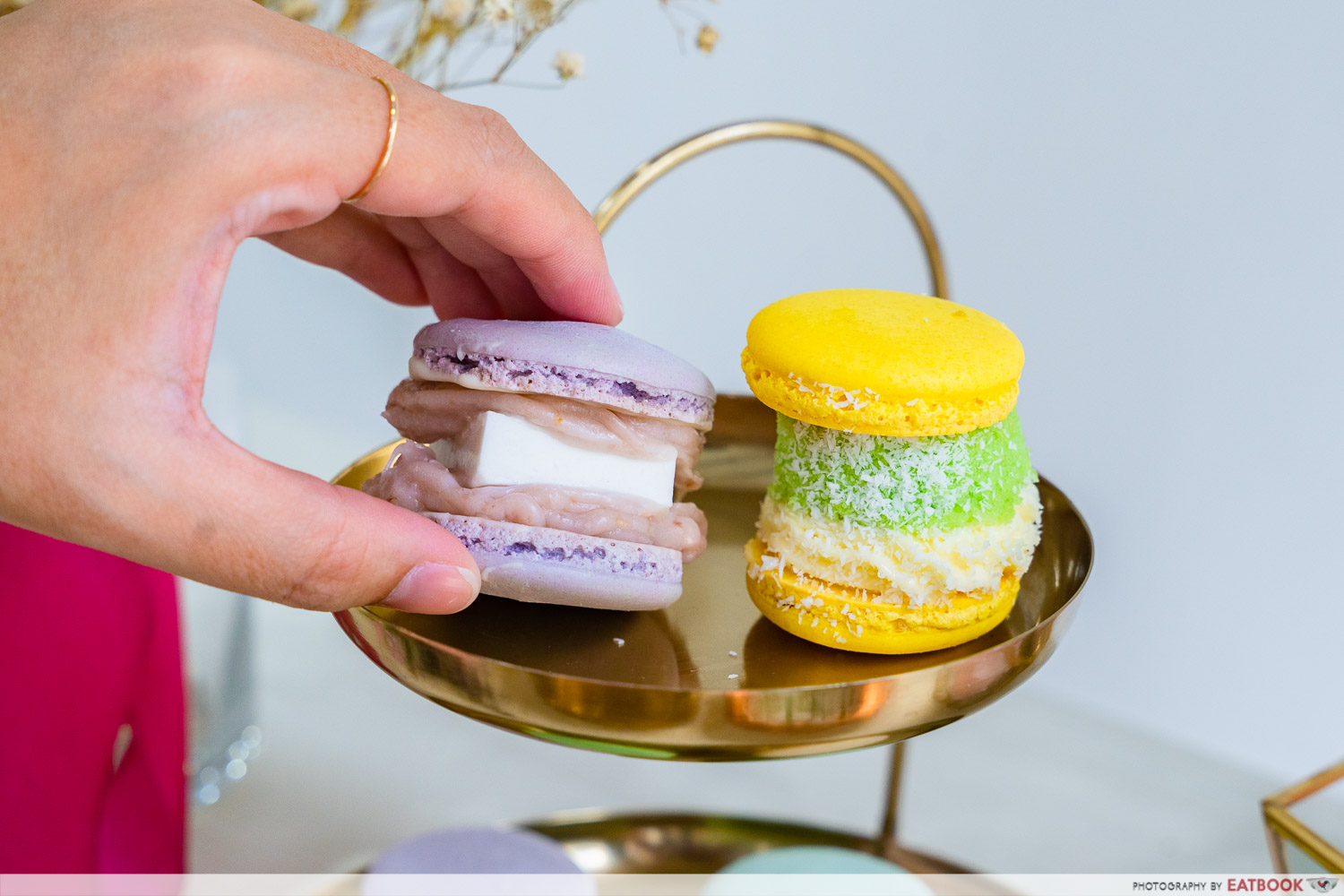 Previously only available via pre-order, the Fatfatcarons are available in stores now. They are priced at $5.80 each or $19.80 for four. There are also the more normal-sized ones called Fatcarons, priced at $3 each or $15.80 for six.
These pastel macarons are great for those with a sweet tooth and prefer their macaron shells crispier. While I prefer the anatomy of my macaron a little on the chewy side in the middle, Haengbok Cakeyo does theirs almost completely crunchy throughout, with the luscious, sticky filling taking centre stage instead.
Nanatang Has Super Chunky FatFat-carons With Flavours Such As Milo Dinosaur And Durian Mochi
Ambience at Haengbok Cakeyo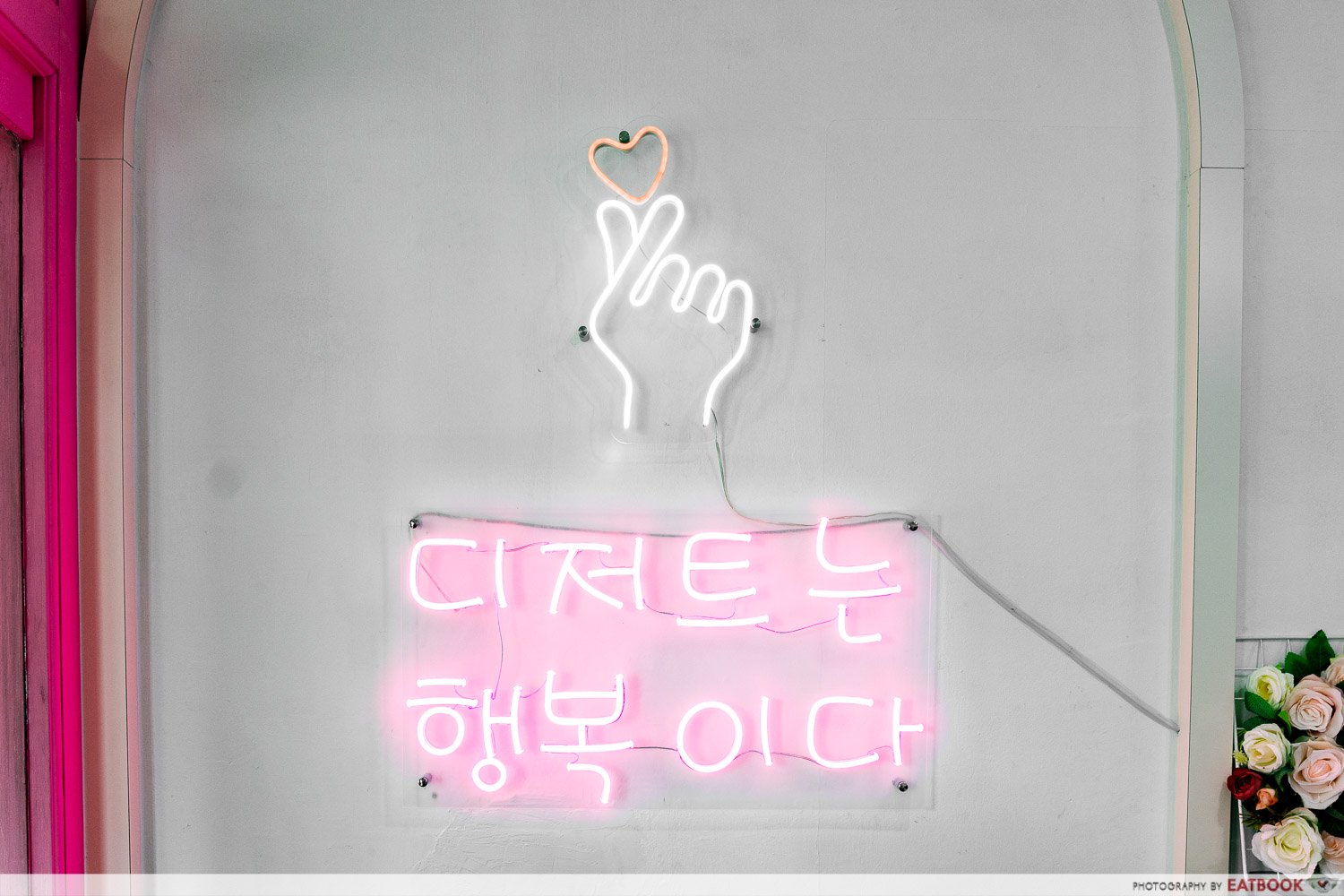 Haengbok Cakeyo is operating out of the multi-concept store along Kampong Bahru Road. Those decked out in pink with neon lights, this bakery is sadly, strictly for takeaways only. The space is mainly used as a central kitchen for online orders as well as a baking school upstairs.
Dolc Patisserie Review: New Patisserie Selling IG-Worthy Tarts With Strawberry And Basil In Outram
The verdict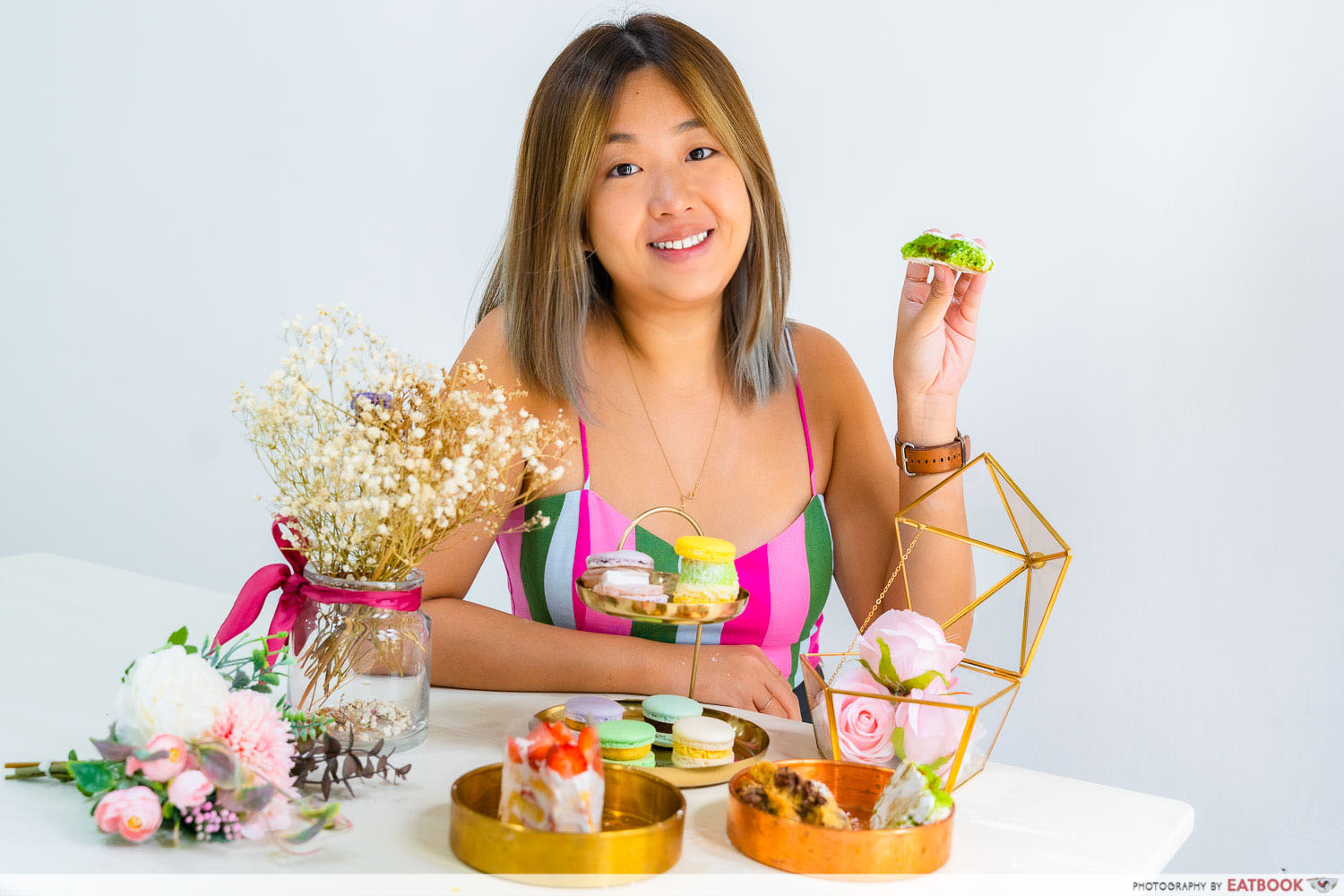 While it is great to see more Korean-inspired bakes in Singapore to tide us through any Seoul wanderlusts, it is also lovely to have them even in local flavours. I can see how older folks at home can also enjoy the same IG-worthy goodies that we youngsters are thoroughly searching out for.
If you're looking for more sweet treats, check out our Yung Yung review featuring Lotus Biscoff smoothies and stuffed toasts with molten fillings. Or you can also read our MILK review that is Muslim-own and serves chendol BBT and buttery waffles on a stick.
Address: 41 Kampong Bahru Road, Singapore 169358
Opening hours: Thurs-Mon 11am to 7pm
Tel: 9388 4068
Website
Haengbok Cakeyo is not a halal-certified eatery.
Yung Yung Review: IG-Worthy Lotus Biscoff Smoothies, Flavoured Jelly Milk Teas And More At Bishan
Photos taken by John Lery Villanueva.
This was a media tasting at Haengbok Cakeyo.
The post Haengbok Cakeyo Review: New Korean Bakery For Thick Cookies, Bento Chiffon Cakes, And Fat Macarons appeared first on EatBook.sg – New Singapore Restaurant and Street Food Ideas & Recommendations.