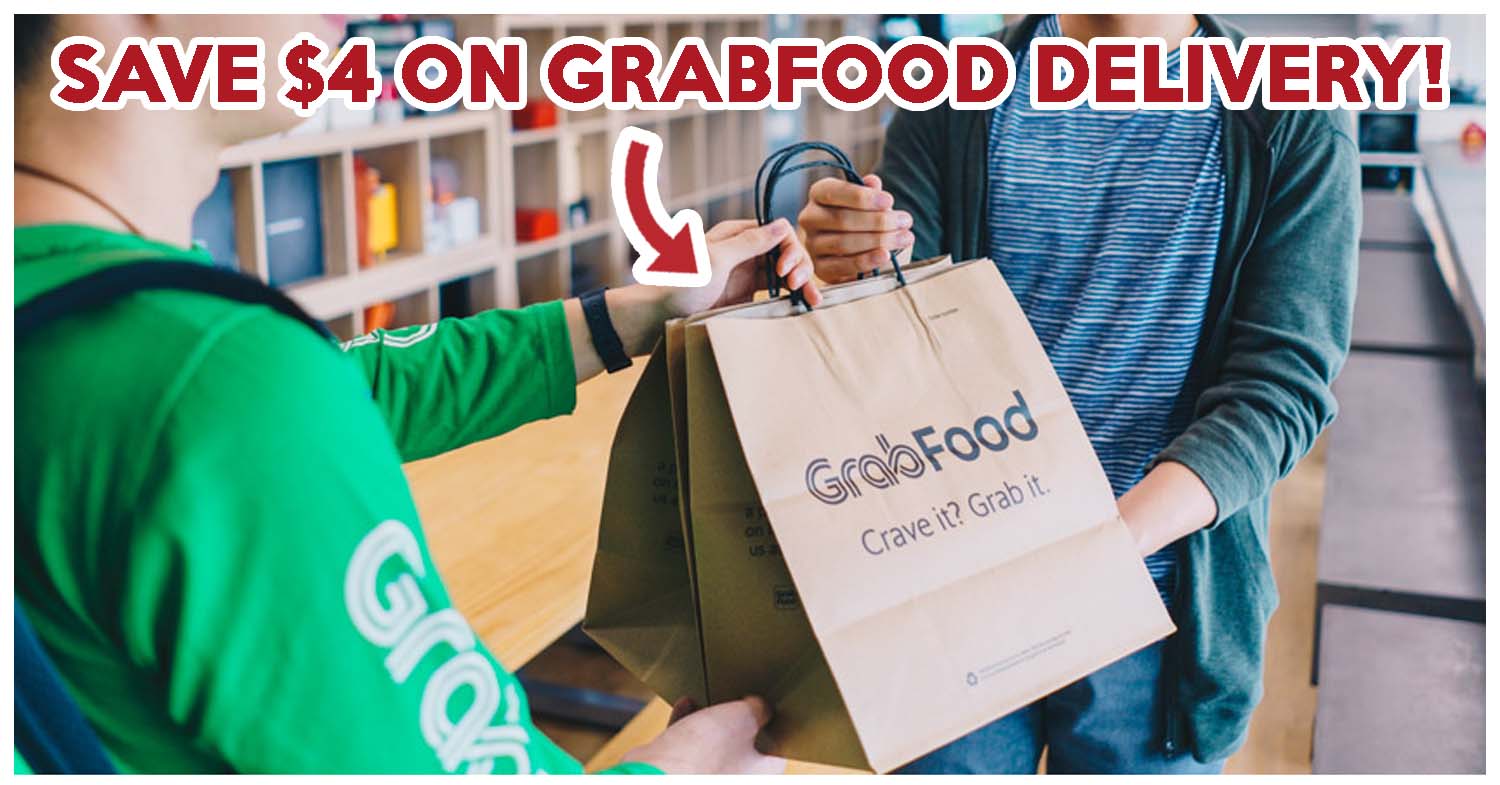 Grab Stay-Home Pack
Staying in is the new staying out, now that we're on Day Three of Singapore's Phase 2: Heightened Alert. Grab has launched a Grab Stay-Home Pack, which is just the subscription service we all need to keep our cravings, last-minute grocery pick-ups, and delivery needs in check.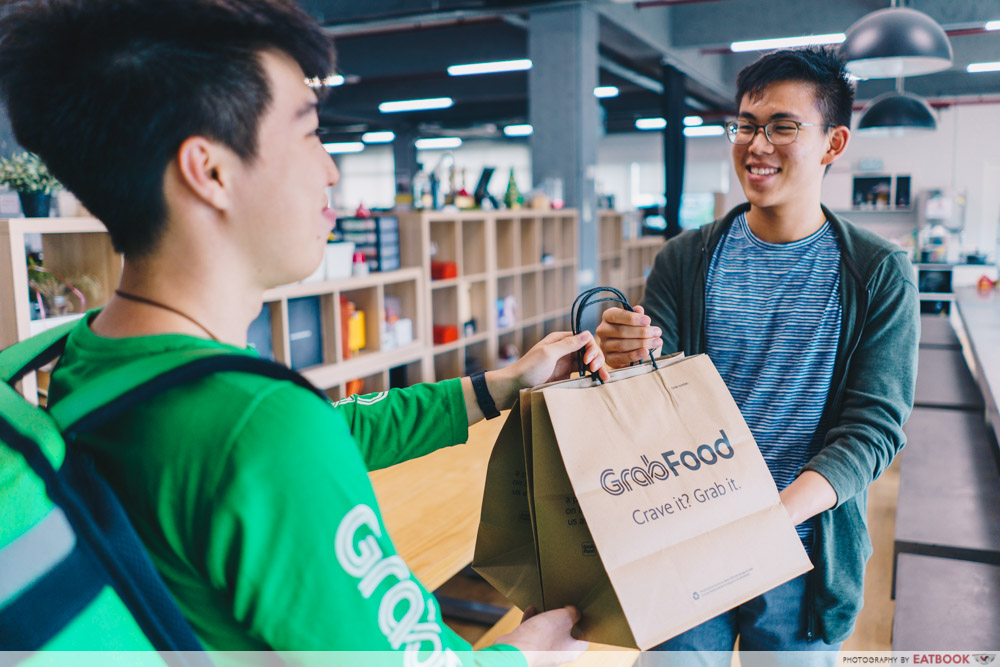 The Grab Stay-Home Pack was initially introduced at a most attractive $1.99 for the whole month of P2HA, but this price is no longer. It's now $5.99 for a month, which is a couple dollars more, but still a massive amount of savings on GrabMart, GrabFood, and GrabExpress.
For $5.99, which if you think about it, is less than what a McDonald's meal costs these days, you'll be getting up to $171 worth of savings over the three platforms. These savings come in the form of vouchers, which you can apply to your next usage of GrabFood, GrabMart, or GrabExpress.
If you're thinking that GrabExpress and GrabMart aren't really the functionalities that you most frequently use on Grab, that's okay. The majority of the vouchers, 30 out of the 39 available, to be precise, are GrabFood vouchers. Each of these GrabFood vouchers gets you $4 off delivery fees, with a minimum spend of $18, excluding small order fees, and platform fees.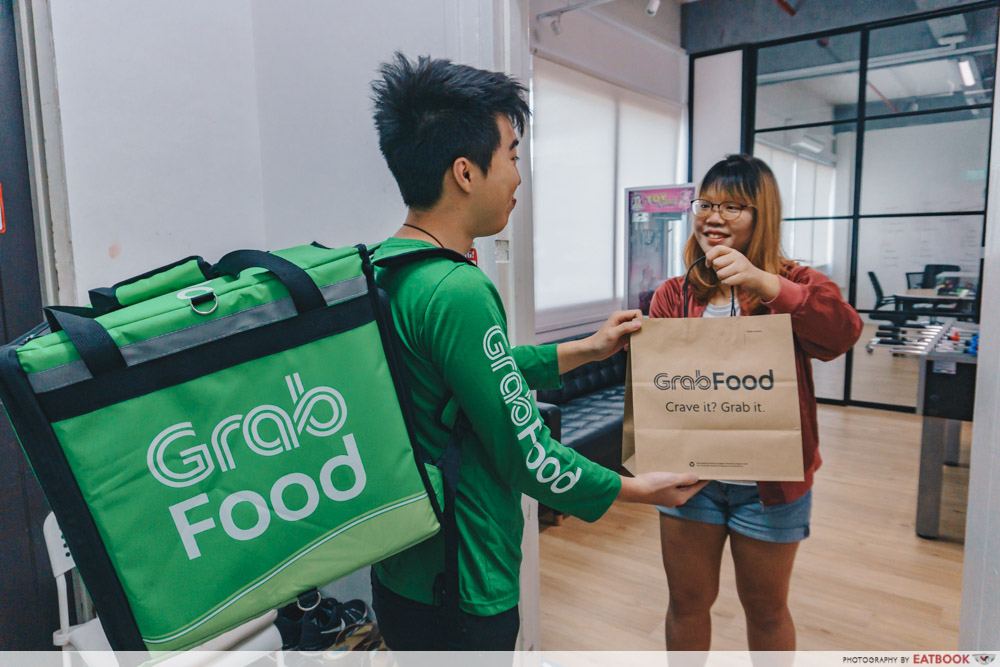 The next most important for most of us would be the GrabMart vouchers, of which you'll be getting five. These entitle you to 20% off your GrabMart order, with a minimum purchase of $18, excluding small order fees and platform fees. Do note that the 20% discount is capped at $7, so it would be wise to do some calculations to maximise your voucher. These vouchers would surely come in handy for last-minute provision wants, and save you a trip out of the house to the nearest mini mart.
20 Korean Fried Chicken Delivery Services During This Stay-Home Period
These vouchers are all valid for a month from purchase, and if you're unsure how to get the Grab Stay-Home Pack, it's as easy as clicking into your Grab account, scrolling to Subscriptions, and tapping on the Grab Stay-Home Pack option. You'll also need to use your GrabPay Wallet to pay for it, so do top that up as well.
For ideas on what to order in, while we wait out this storm, check out our list of 20 Korean fried chicken deliveries, or order some 1-for-1 Tsuta ramen!
All images taken pre-COVID-19.
The post Grab Stay-Home Pack: Just $5.99 A Month For $171 Worth Of Savings On GrabFood, GrabMart, And GrabExpress appeared first on EatBook.sg – New Singapore Restaurant and Street Food Ideas & Recommendations.