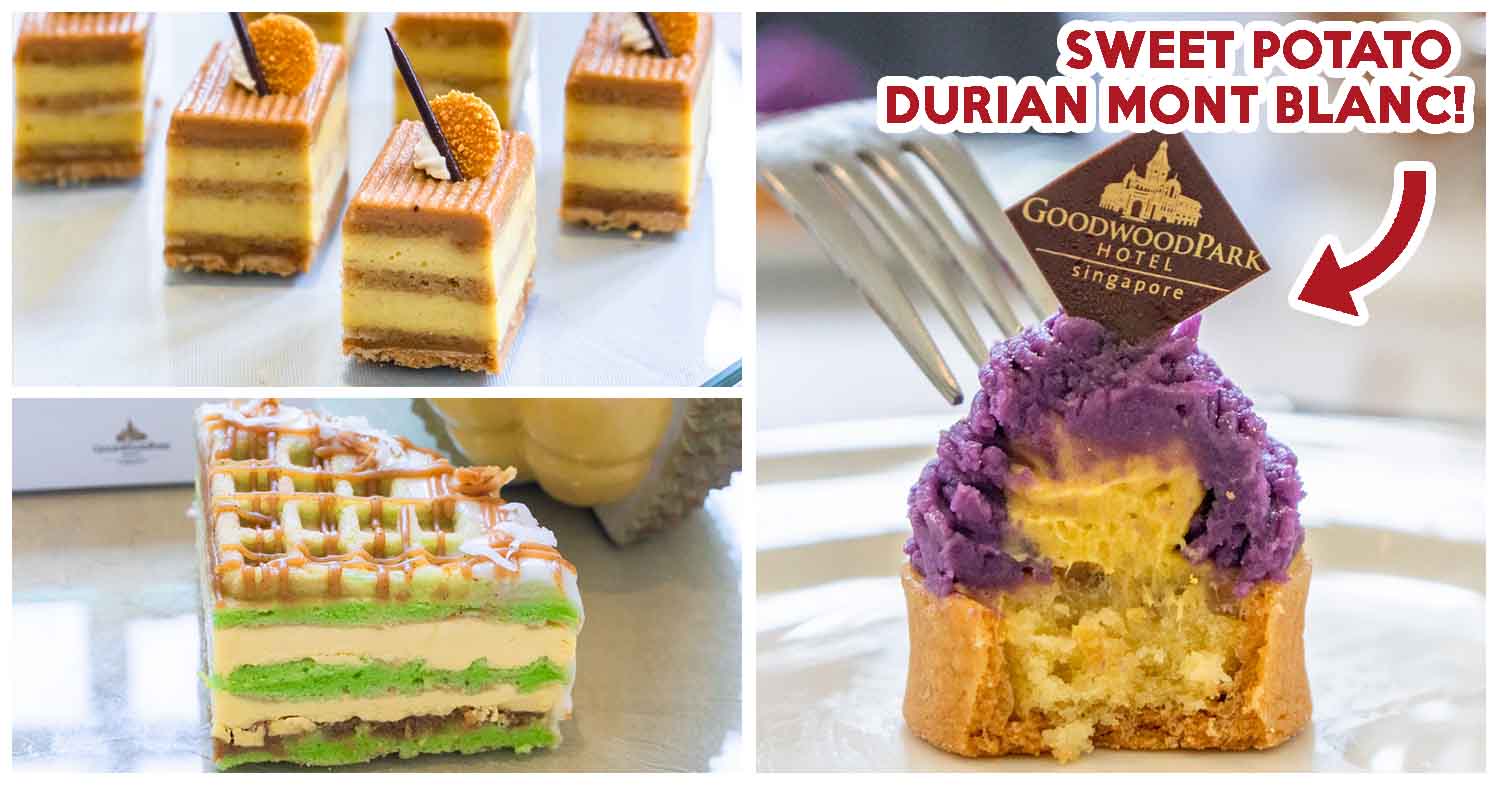 Durian Fiesta at Goodwood Park Hotel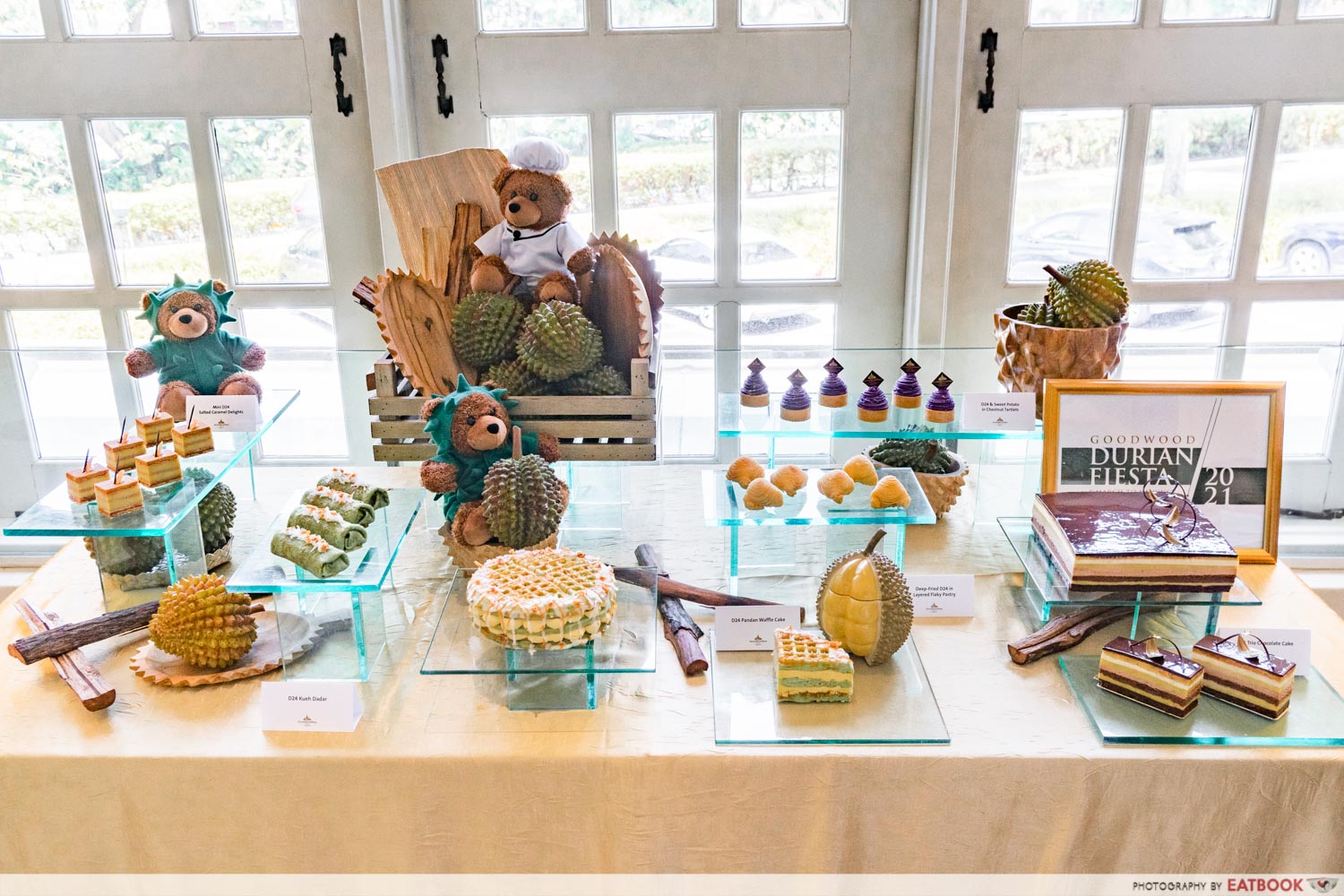 Goodwood Park Hotel has returned with its annual Durian Fiesta, a five-month affair that runs from 8 March to 1 August. While it isn't the buffet we've previously been used to seeing, this year's a la carte-only Durian Fiesta sees both new creations and old favourites, available for takeaway or dine-in at the hotel in Orchard.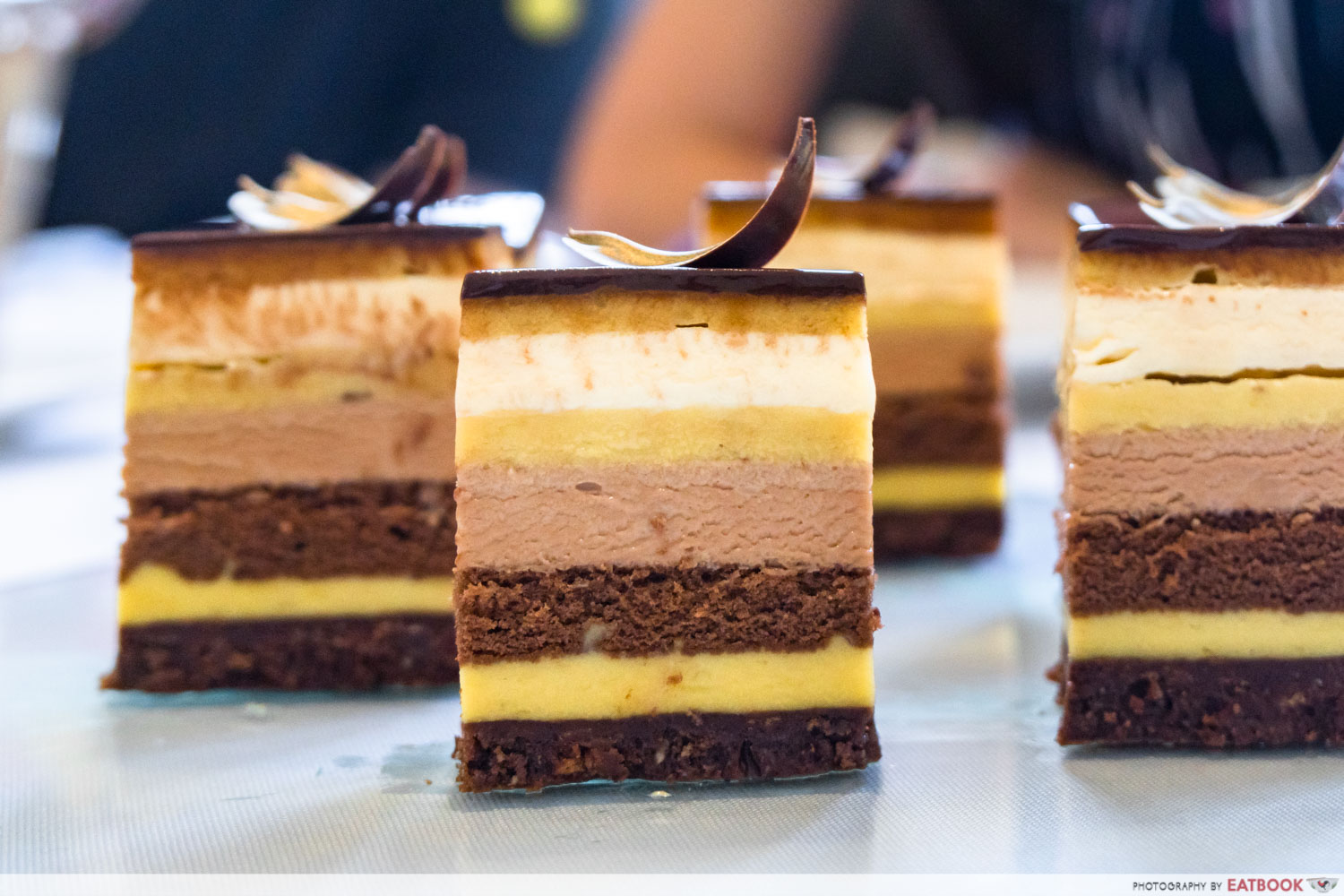 Available from 8 March to 31 March is their D24 Durian Combo ($52), a dessert box that comes with their well-loved D24 Mousse Cake, D24 Puff, and D24 Crepe, alongside three new selections—D24 Trio Chocolate Cake, Mini D24 Salted Caramel Delight, and Sweet Potato In Chestnut Tartlet. We particularly enjoyed the D24 Trio Chocolate Cake, which comes stacked with velvety layers of milk, dark, and white chocolate, as well as durian mousse.
DurianBB Review: Durian Dessert Cafe With MSW Polo Bao And Ondeh-Ondeh Near Lavender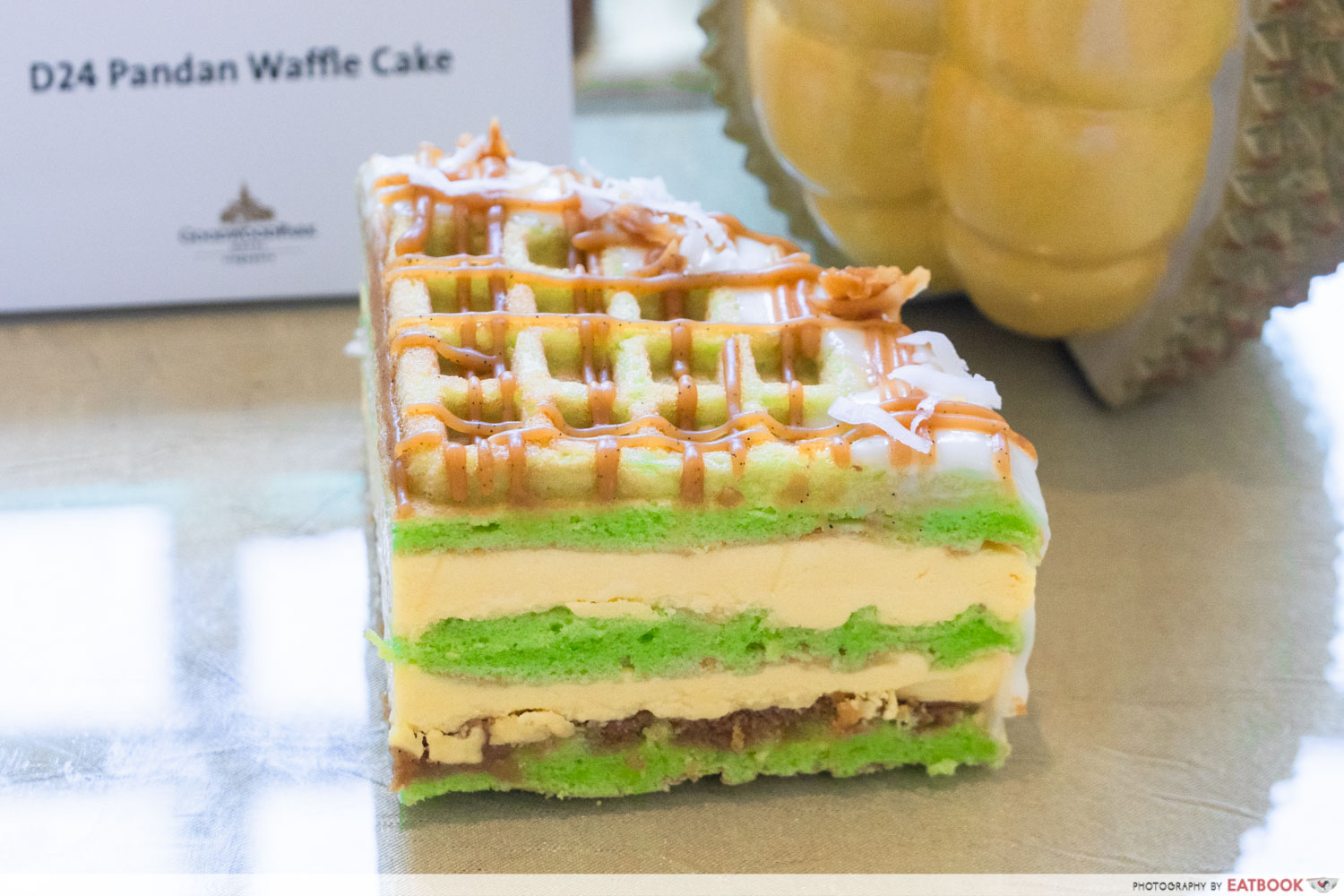 Other new creations include the D24 Pandan Waffle Cake ($85 per cake), which sees a modern take on your neighbourhood pandan waffle, with durian pulp sandwiched between, then drizzled with caramelised coconut sauce. There's also the Deep-Fried D24 In Layered Flaky Pastry ($12++ per three pieces), with flaky dough encasing luscious durian custard. This dish is only available for dine-in at the hotel's Min Jiang restaurant.
If you prefer Mao Shan Wang over D24, do not fret as Goodwood Park Hotel will be bringing in an MSW selection from 1 May to 1 August. This includes an indulgent 'Mao Shan Wang' Mousse Cake (from $78++ per cake), an upgrade on the deli's signature D24 mousse cake.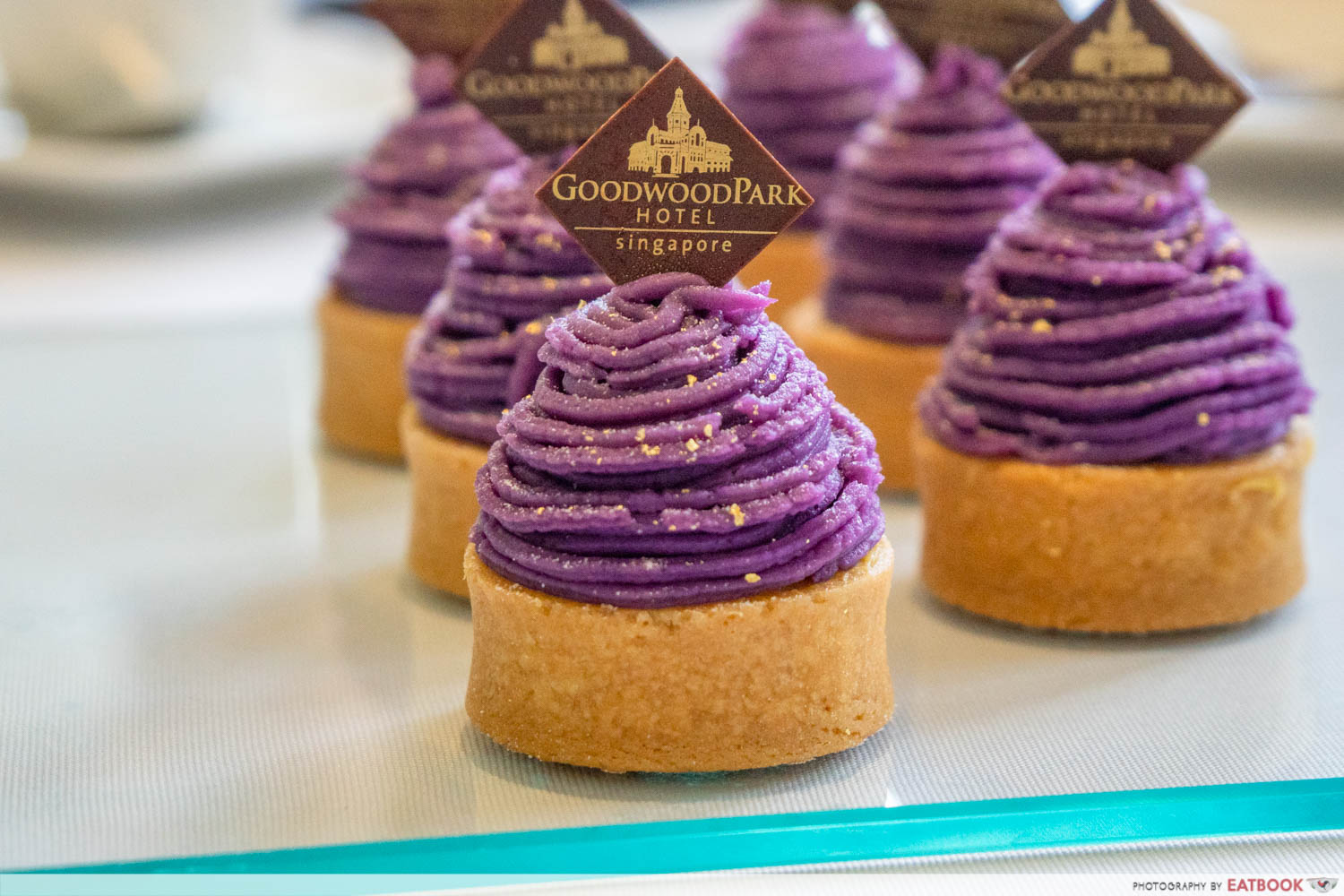 These desserts are all available for pre-order on their online shop, where you can opt for delivery or self-collection, though a minimum order of $53.50 is required for the former. You can also place direct pre-orders for self-collection via phone or email. Do note that all pre-orders require a minimum of five days' advance notice.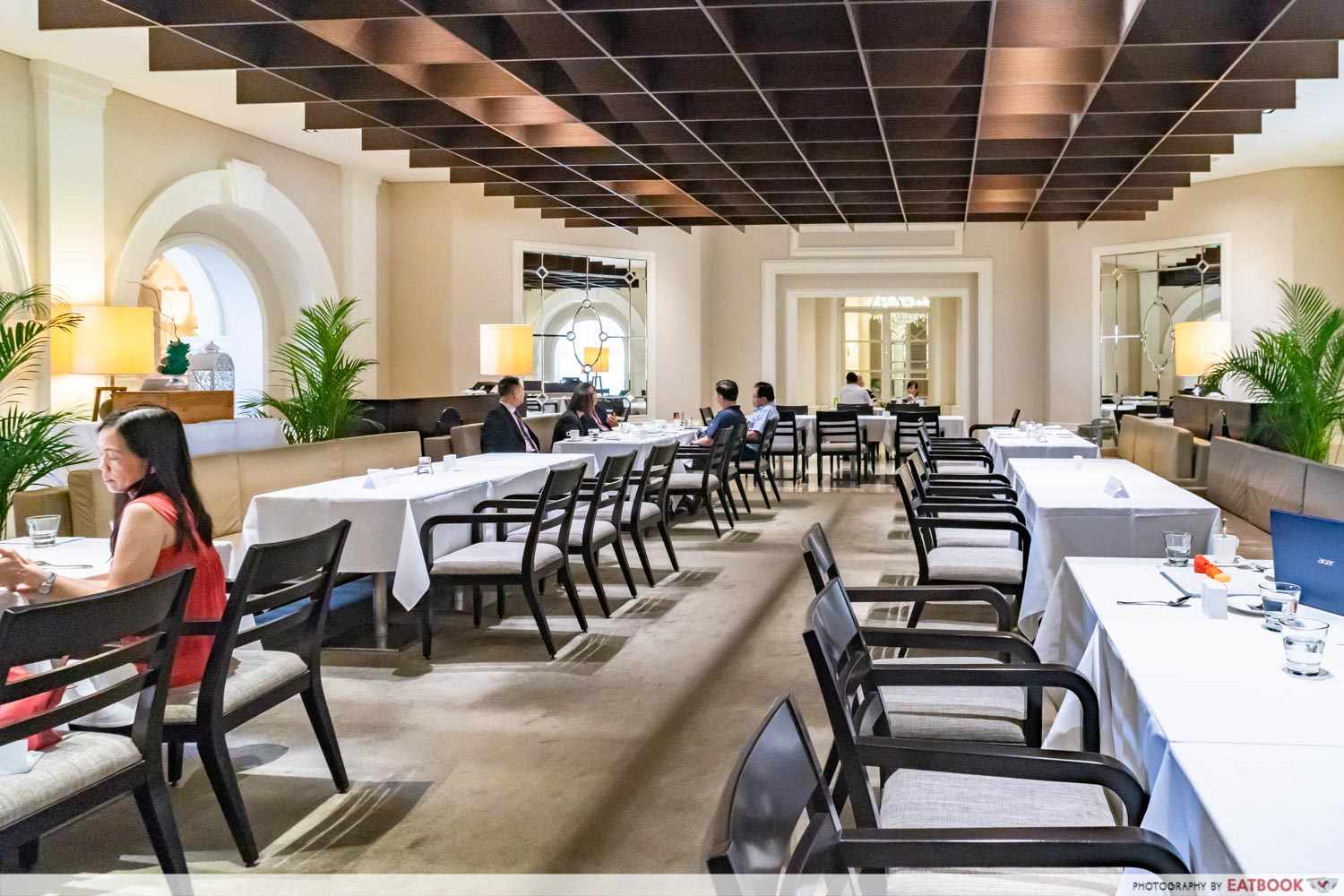 If you're a Goodwood Park Hotel Gourmet cardmember, you can enjoy 20% off selected takeaway Durian Fiesta pastries. Meanwhile, Citibank, DBS, POSB, and UOB credit and debit cardmembers are entitled to 15% off. What's more, if you pre-order before 7 March, you can get an additional 8% off on top of these respective discounts. Do note that these discounts are only valid on takeaway orders.
For more durian-related finds, read our Durian Lab review, an all-durian dessert cafe by Ah Seng Durian. Alternatively, check out our DurianBB review, another durian cafe in Lavender.
Address: 22 Scotts Road, Goodwood Park Hotel, Singapore 228221
Durian fiesta hours for pick-up and dine-in: Daily 11am to 7pm
Tel: 6730 1746
Website
Durian Lab Cafe Review: Ah Seng Durian Opens Dessert Cafe At Bukit Merah
The post Goodwood Park Hotel Brings Back Durian Menu With New D24 And MSW Pastries Until 1 August appeared first on EatBook.sg – New Singapore Restaurant and Street Food Ideas & Recommendations.