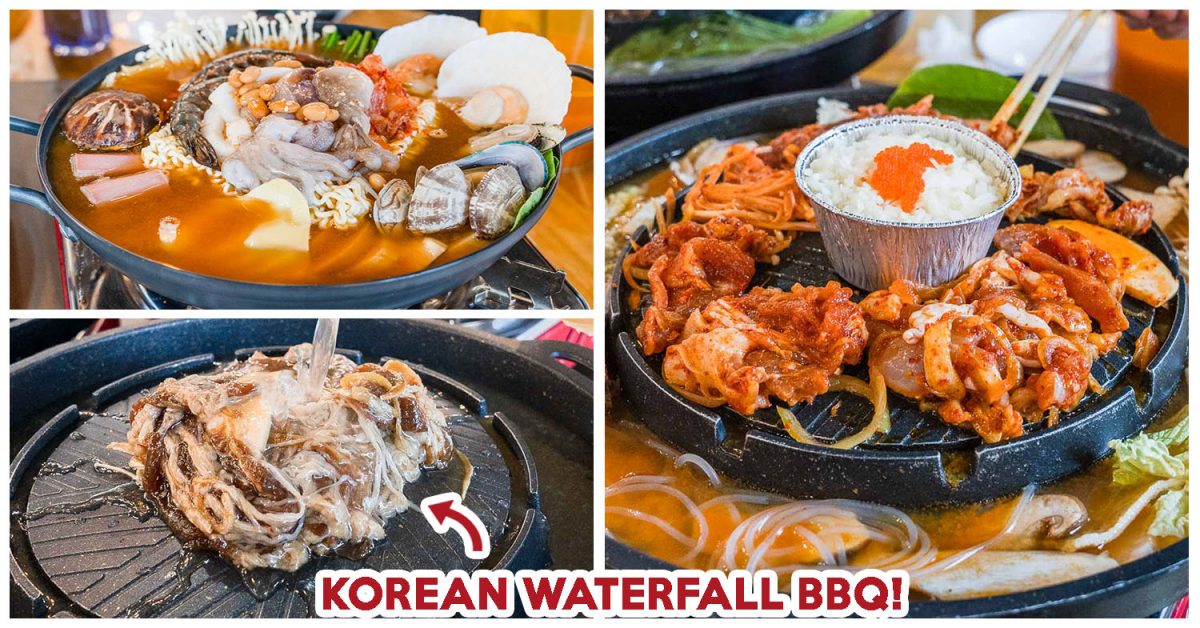 Gogiyo located near Braddell MRT Station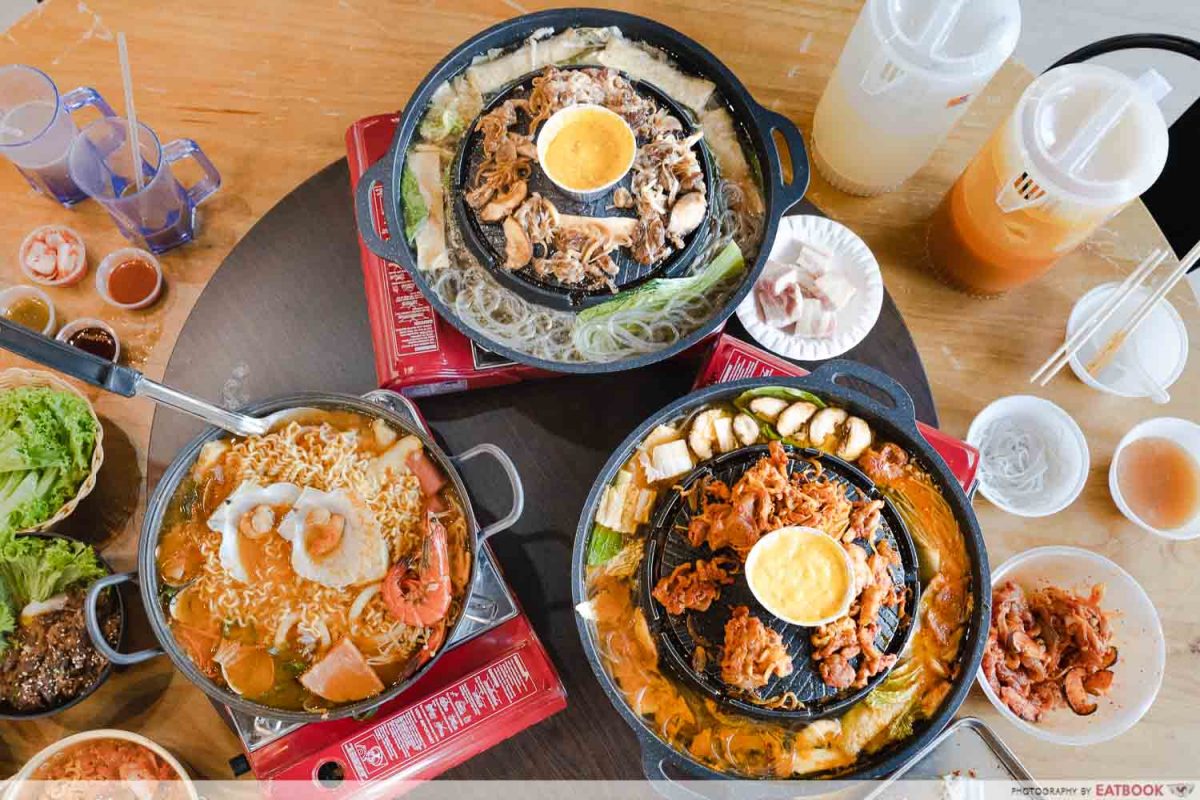 Personally, I prefer discovering underrated Korean eateries around, recently stumbling upon Gogiyo in the Toa Payoh area. Situated in the hip Grains and Hops food court in an industrial estate, the stall specialises in Korean delicacies, mainly rice bowls, K-BBQ, and army stew sets. Determined to uncover more wallet-friendly Korean gems, I wanted to see how they fared against others of their kind, together with a dining companion.
Food at Gogiyo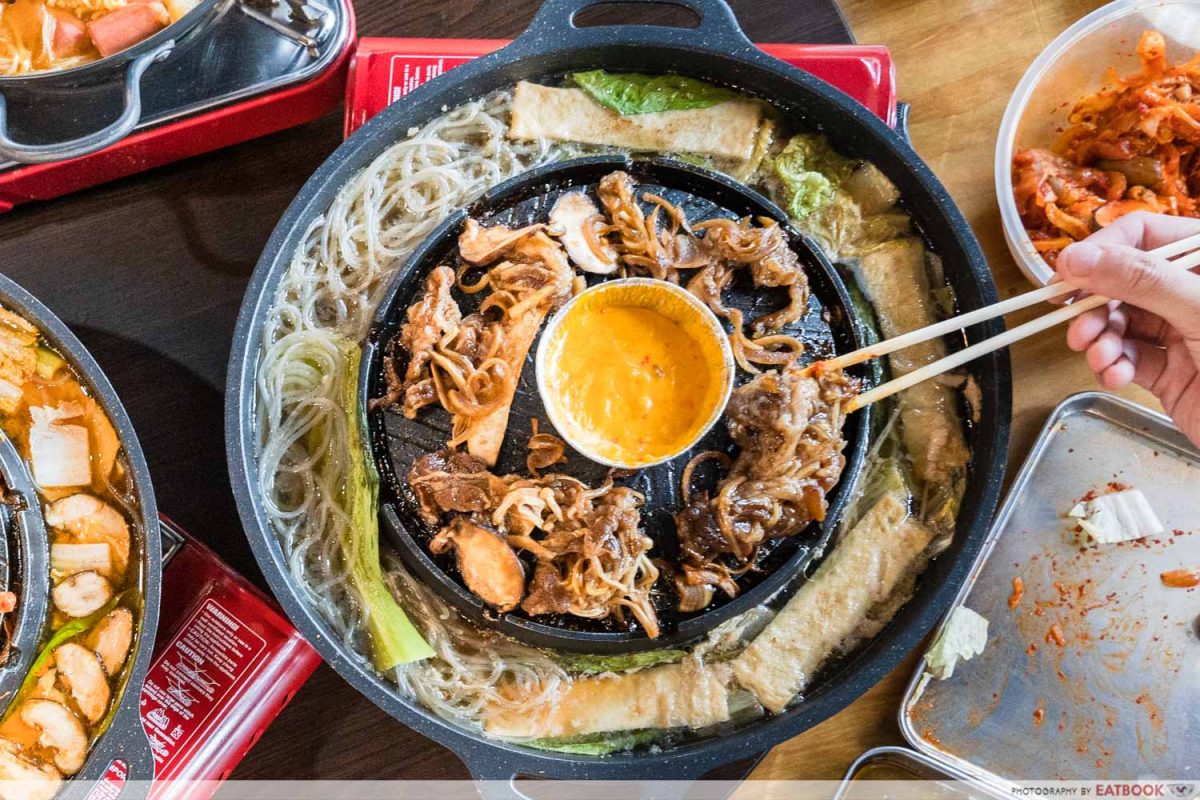 When it comes to interactive dining experiences, I think most of us here would tend to associate them with atas, high-end restaurants. Serving two, Gogiyo's Bulgogi Beef Waterfall ($29.90) challenges that notion, giving you that hands-on opportunity to personalise your Korean BBQ experience at a fraction of the usual prices.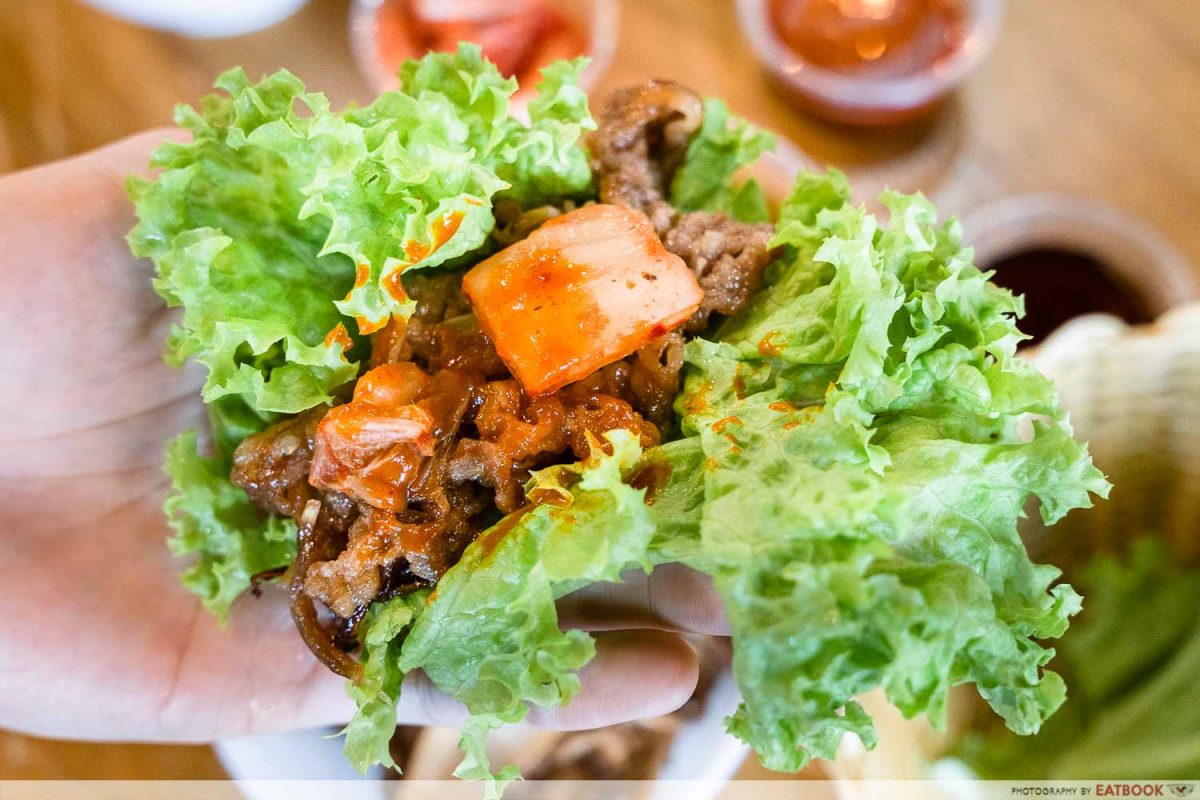 Essentially, they provide you a platter of their signature Bulgogi-marinated beef, assorted mushrooms, assorted vegetables, Korean fishcakes, glass noodles, and kimchi. Best thing is you get to cook them on a grill or in their Korean anchovy soup base. If it sounds somewhat familiar to you, that's because it very much resembles another local food trend, Thai mookata.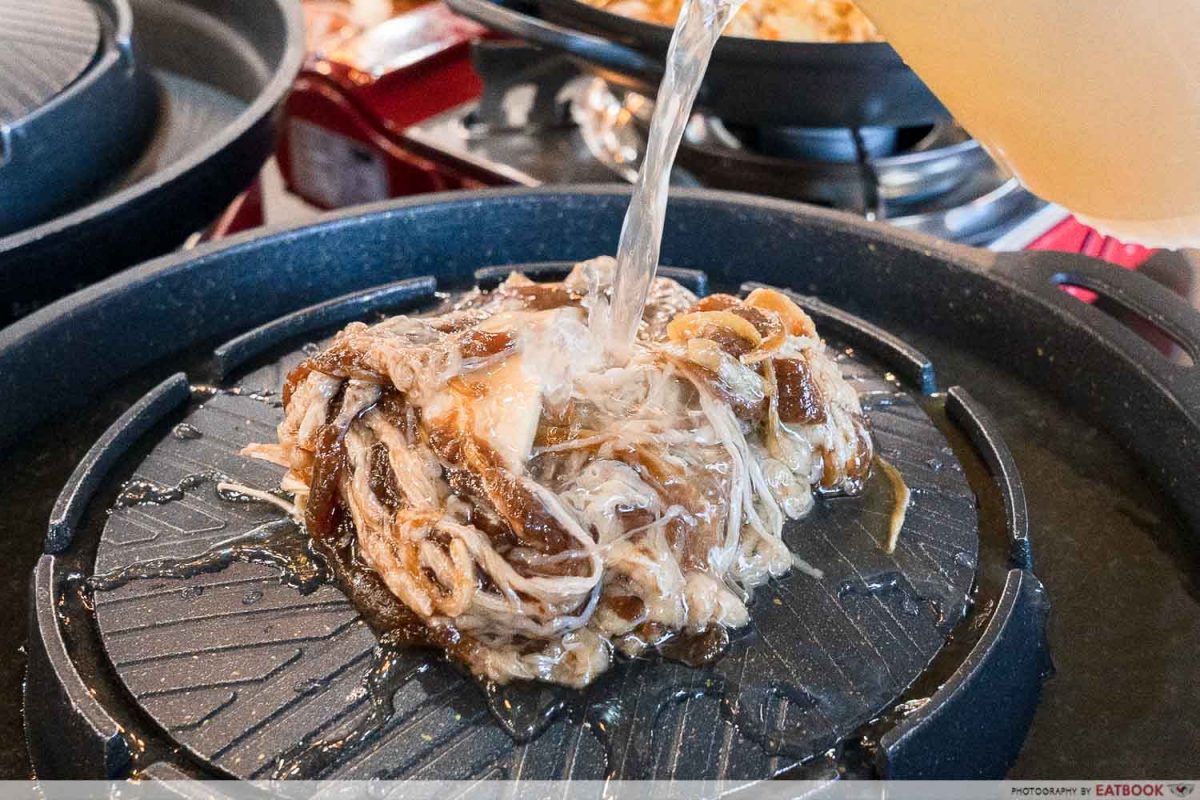 What makes it interactive would be how the set comes with instructions on how to prepare your own meat "waterfall" on the grill. This is finished off by pouring the soup over to introduce the "water" part of "waterfall", letting the broth fully absorb all the flavours of the beef and vegetable mix. 
The soup is more diluted and slightly salty at first, but after cooking your ingredients, it becomes gao and flavourful. On its own, the quality bulgogi beef is succulent and well-marinated, with a pleasant sweetness that isn't overpowering while being able to retain the robust flavours of the meat.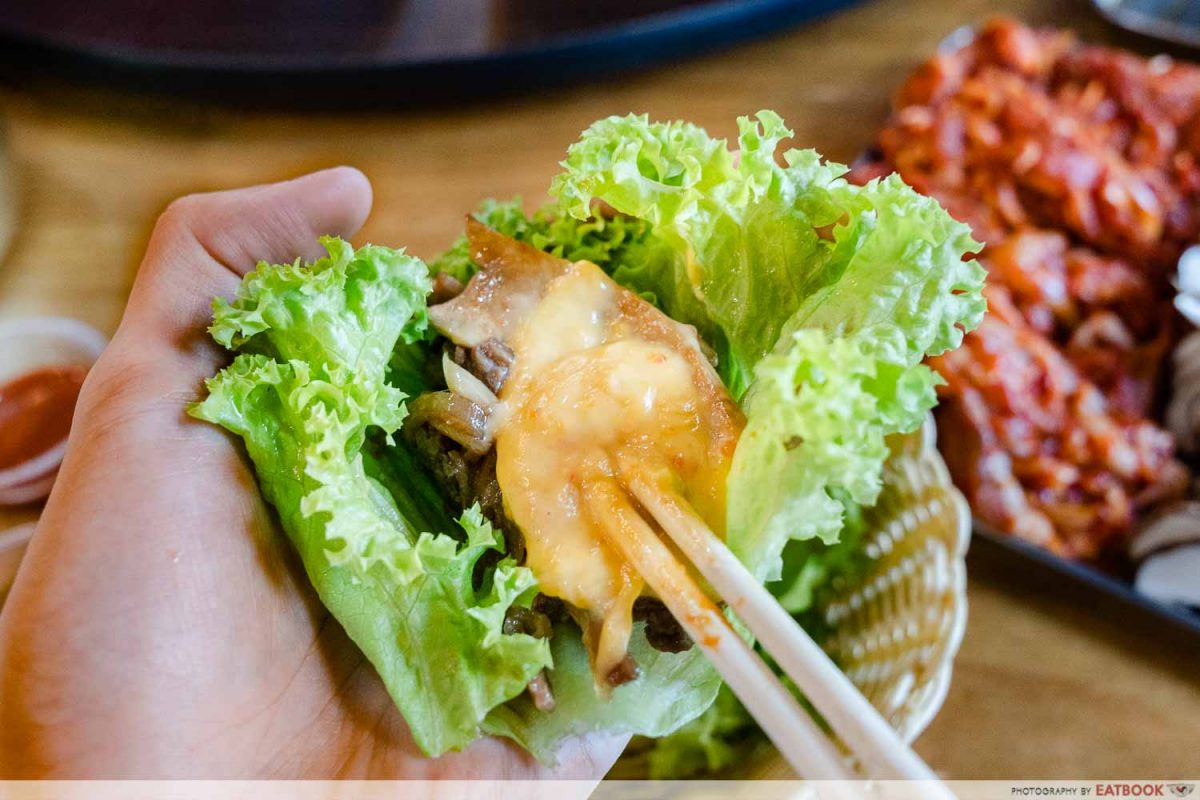 I was even more ecstatic when they presented their Mozzarella Nacho Cheese Sauce With Tobiko that accompanies the set, an innovation that even Geronimo Stilton would simp for. The sauce introduced an element of creaminess and umami that was invigorating, pairing well with the savouriness of the beef.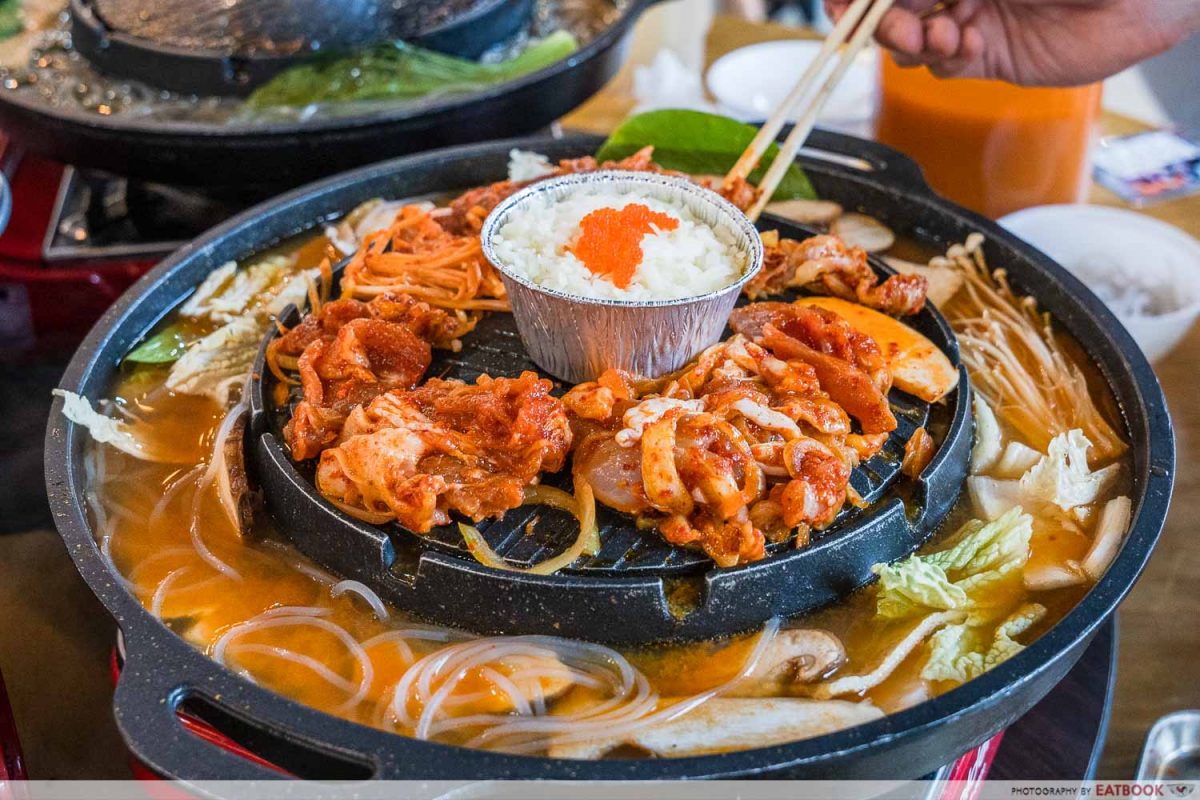 Those who prefer a lil more spice in their food, go for their Jjalishan Chicken Waterfall ($29.90), with spicy Korean gochujang soup used in their army stews too.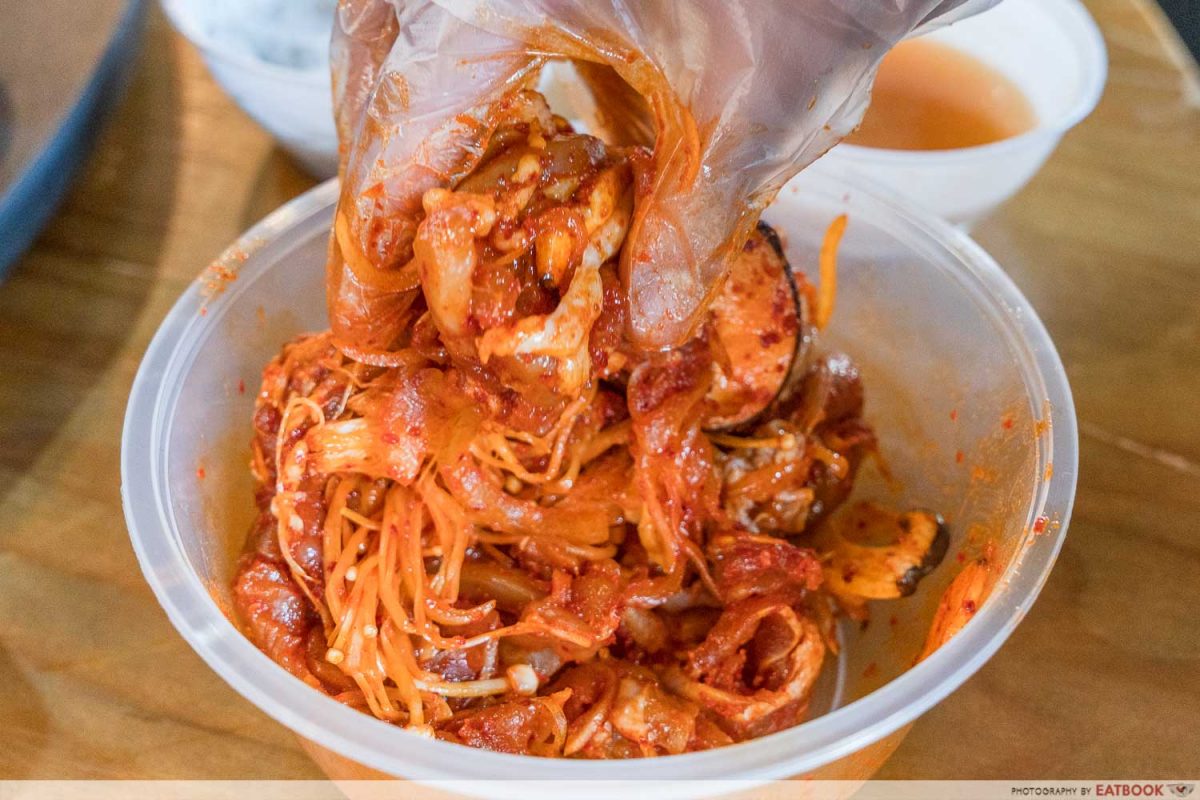 This time, the bulgogi beef is replaced by their spicy chicken very much like dak galbi, though all other components of the set are virtually identical. Yet, I did expect their marinade to be a lot spicier for that kick many so crave for.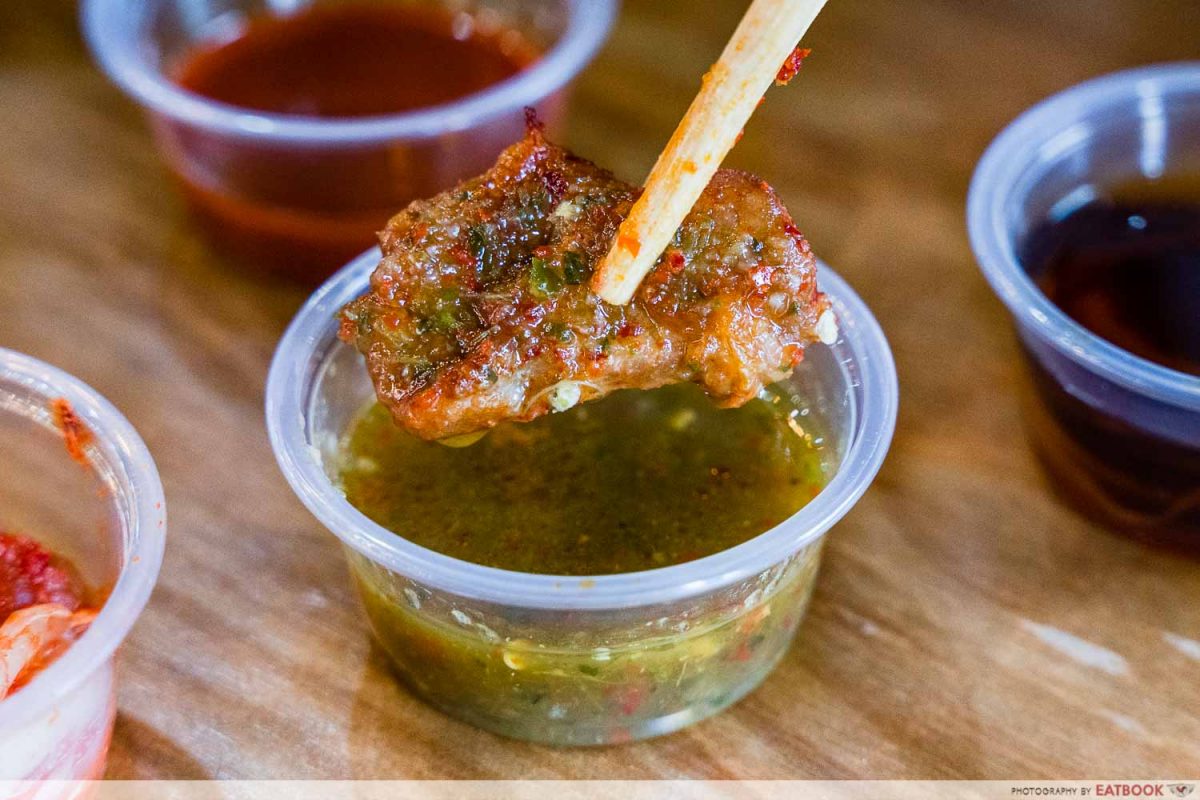 Other than the cheese sauce, you can also dip your meats in their spicy Thai-influenced seafood, spicy-sweet gochujang, or light soy sauce with onions, all adding depth in their own little ways.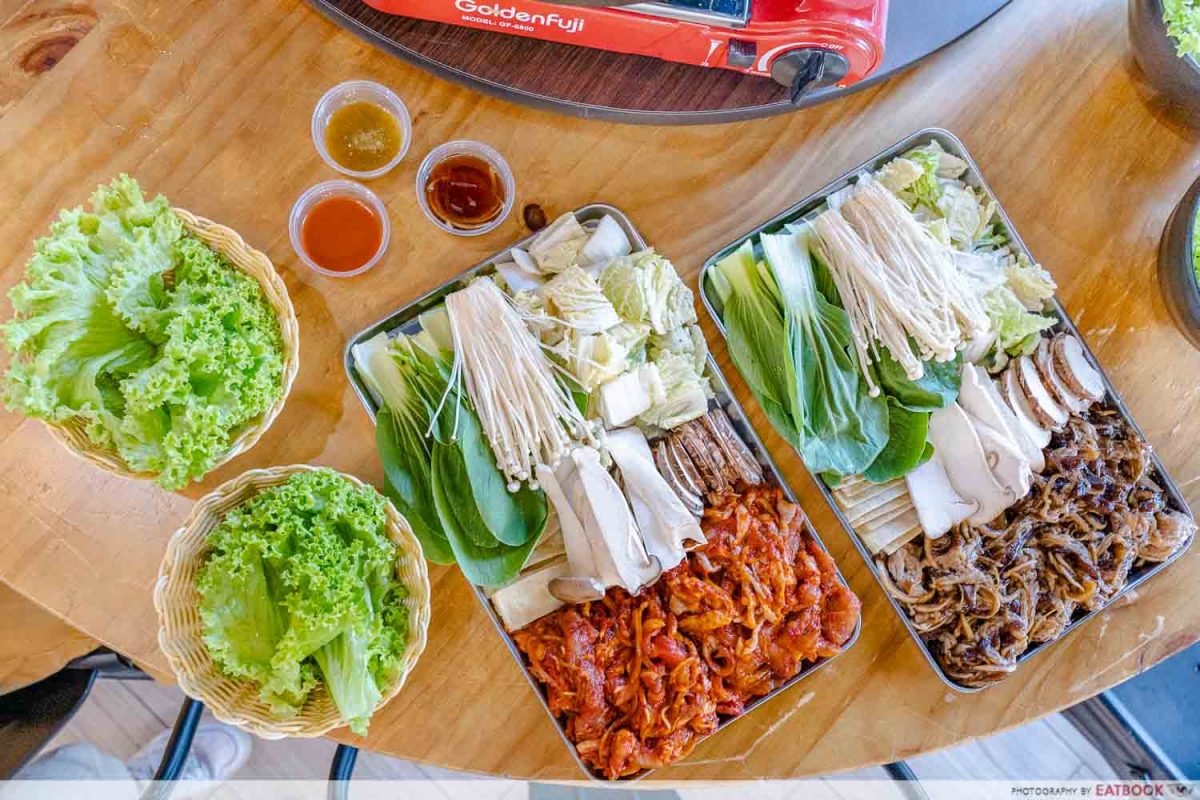 Both their platters are generously filled with ingredients, especially packing on the greens, more than justifying their price tags as I'm sure each platter is enough for both diners to leave with satisfied bellies.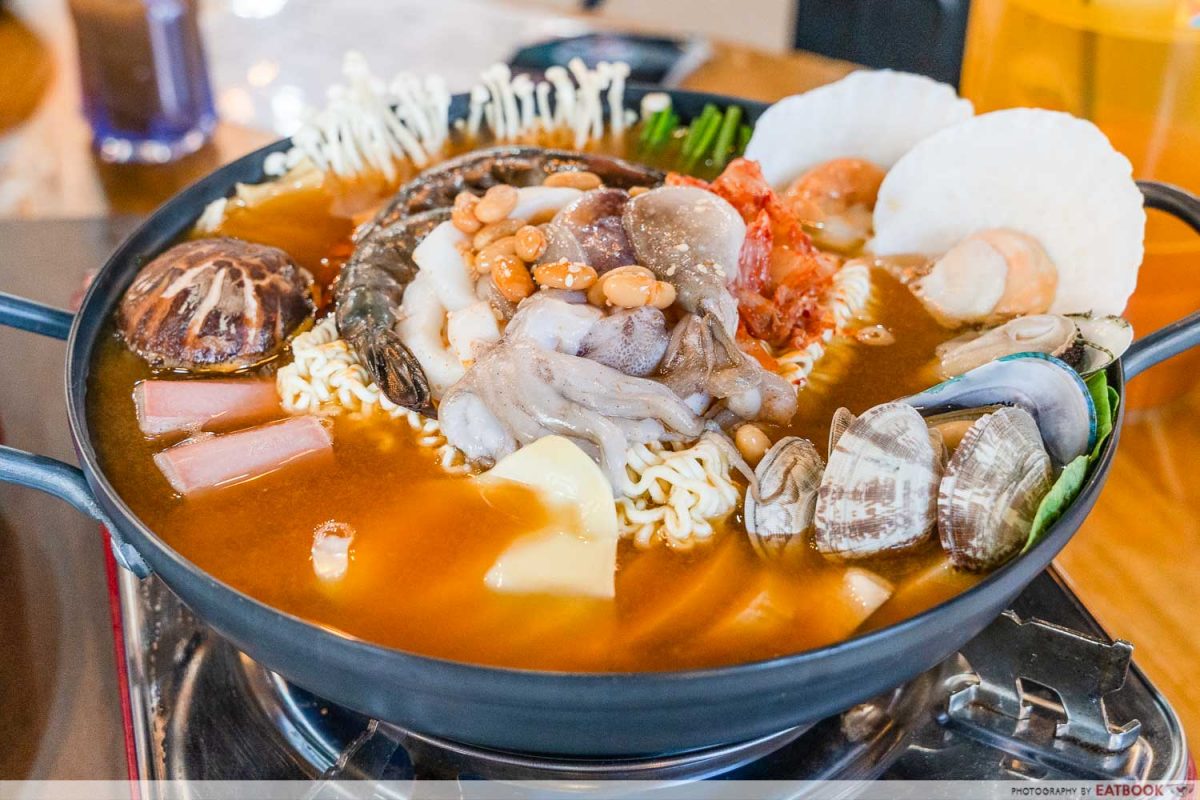 The general consensus around is that most army stews tend to be overpriced with less than satisfactory amounts of liao but that's what Gogiyo seeks to dispel. Their Seafood Army Stew ($26.90) is an eye-opener, just because I personally haven't seen so much seafood in one before. Feeding two to three, the platter itself had huge scallops, tiger prawns, mussels, clams, baby squid, and sotong rings to start you off.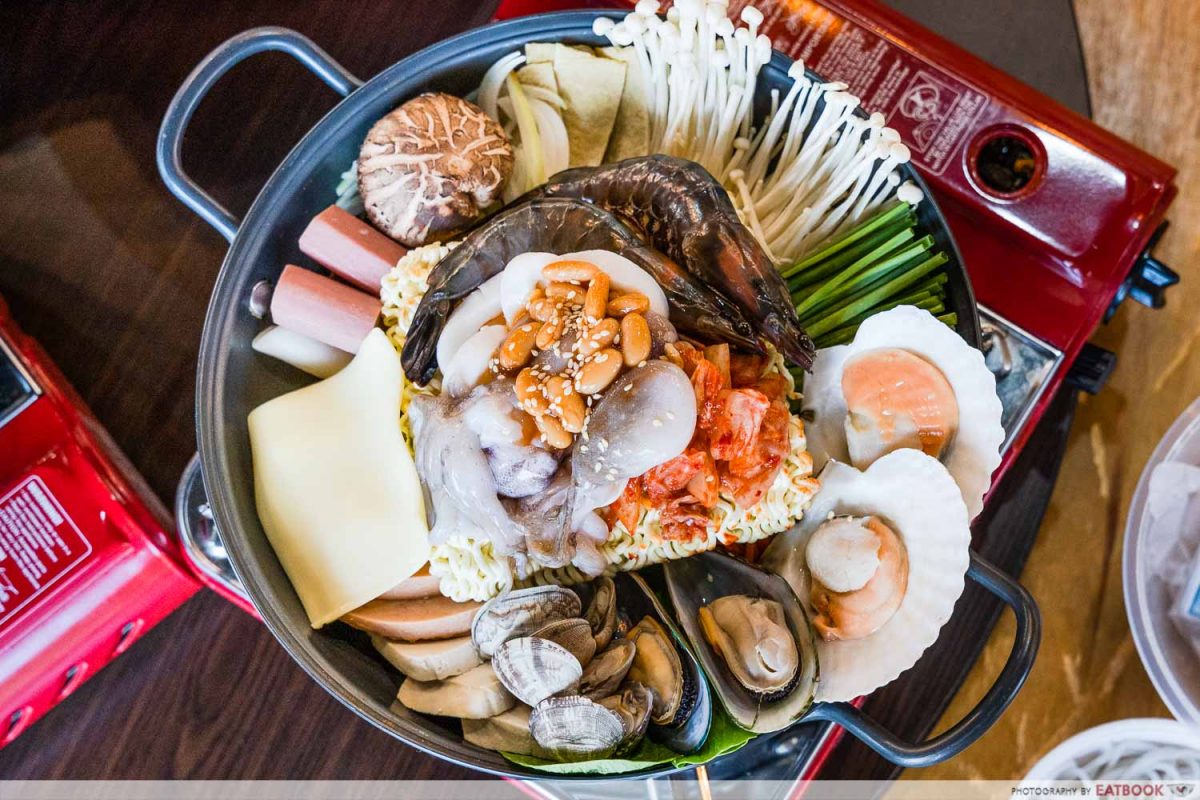 In addition to that, you get sausages, enoki and shiitake mushrooms, tofu, Korean fishcake, instant ramyun, kimchi, and baked beans among others. Personally, I especially enjoyed the enoki mushrooms and Korean fishcakes, as they soaked up the tangy essence of the soup the best.
The seafood adds a tinge of brine and sweetness to the predominantly sour gochujang broth, with the squid and prawns being the juiciest of the lot.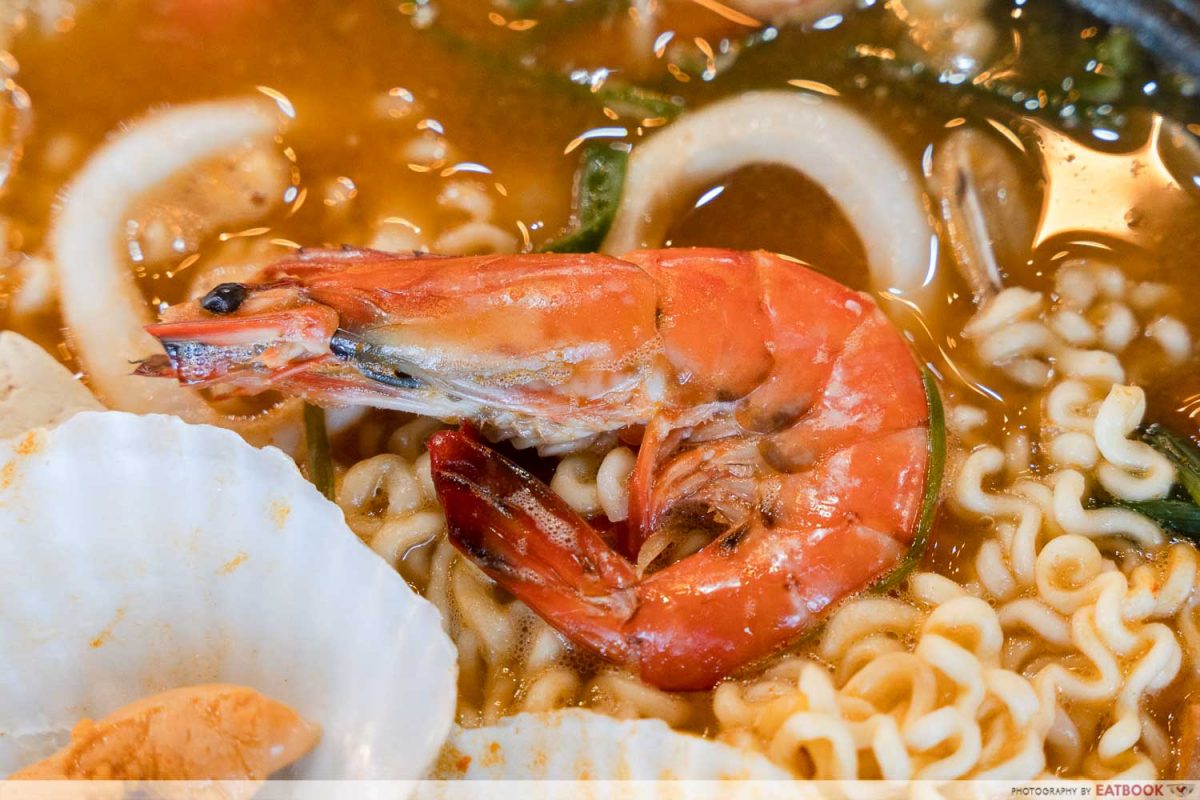 The stew is comforting, yet doesn't compromise on taste as it's adequately rich with a multitude of flavours. Yet, the soup can be rather heaty and dehydrating after a while, as I found myself taking constant sips of my drink to wash it down.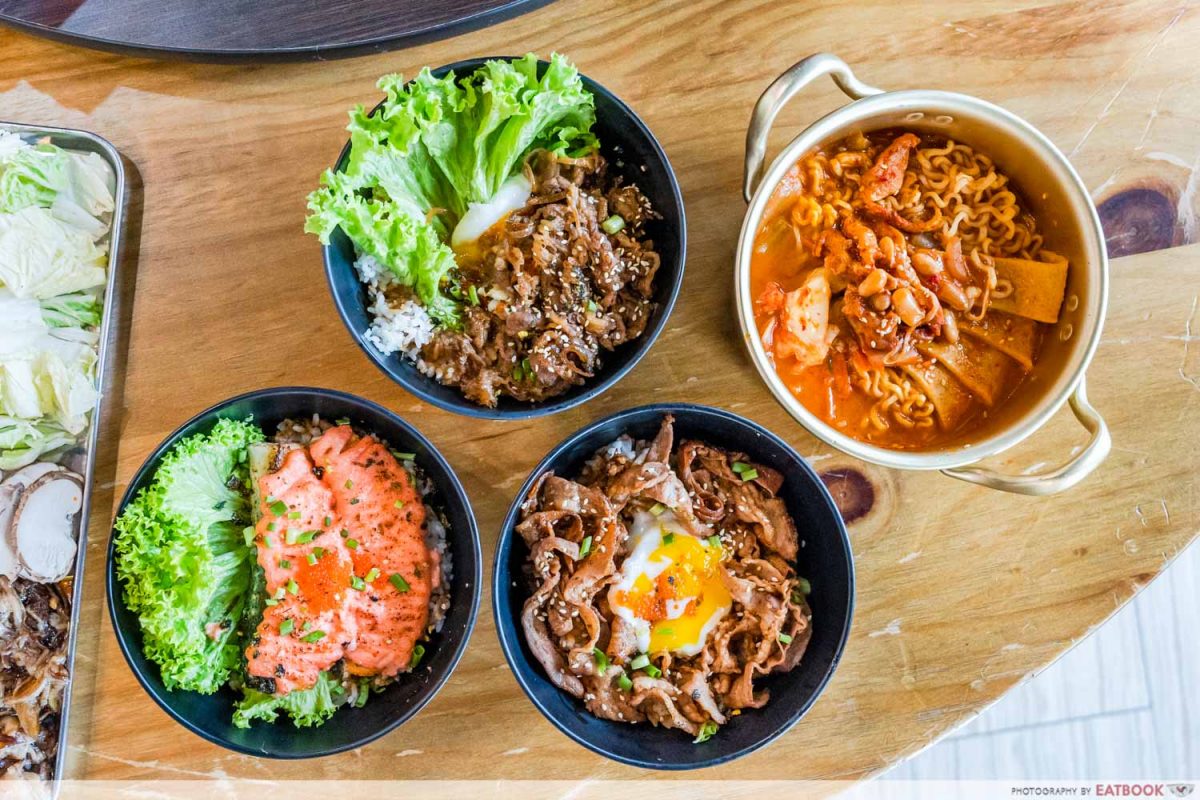 If you don't fancy sharing your food with others, consider opting for the Gogiyo Black Pork Bowl ($9.90), Salmon Mentai Bowl ($8.50), or Beef Bulgogi Bowl ($7.50) instead. It's not often we see Iberico pork used in a hawker setting, but it was a real pleasant surprise to feast on their black pork, which completely nailed the golden ratio of fat to lean meat.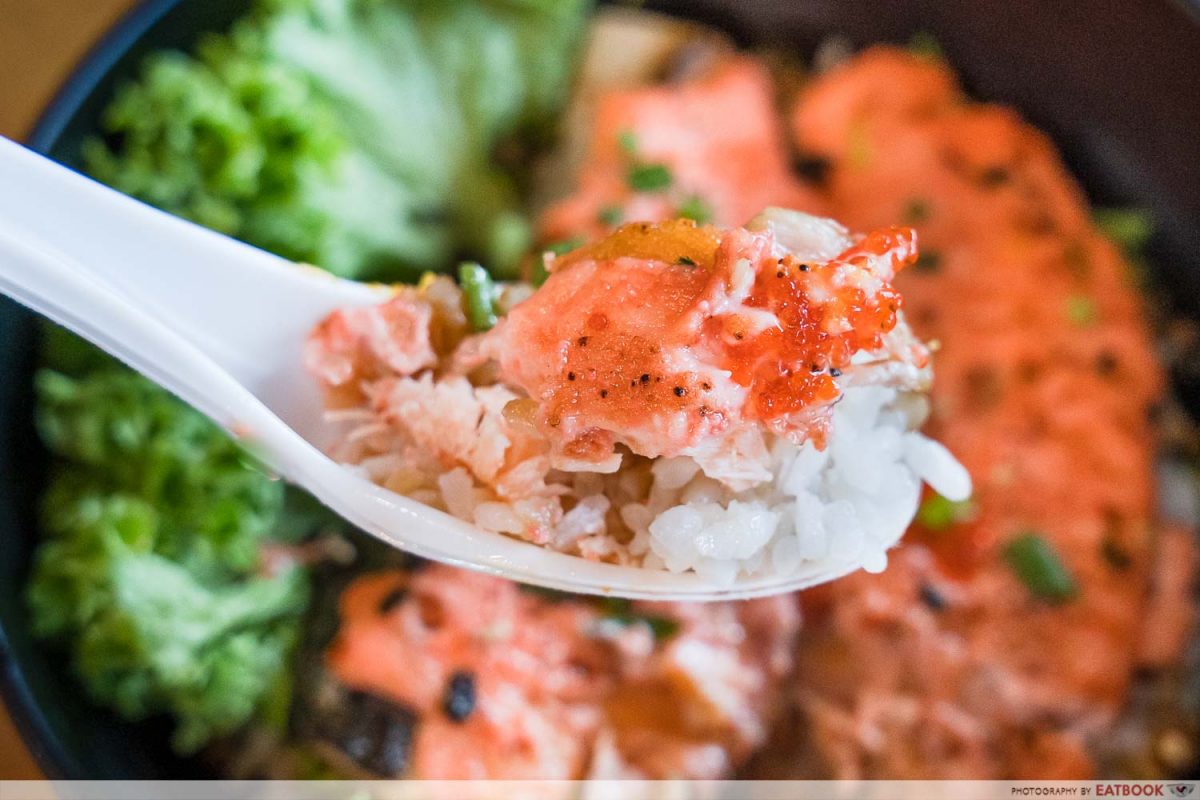 I know a lot of y'all here love mentaiko to death, so I figured the Salmon Mentai Bowl ($8.50) would become a perennial favourite in time to come. A sizeable portion of salmon came with a generous helping of savoury mentaiko sauce, though some of the salmon's trademark oily taste ended up being masked by the rather overpowering creamy mentai sauce.
If you're one for classic Korean fare, go for their Beef Bulgogi Bowl ($7.50), as the cut of beef used is on the fattier side, with its slight smokiness accentuated by the caramelised onions served alongside.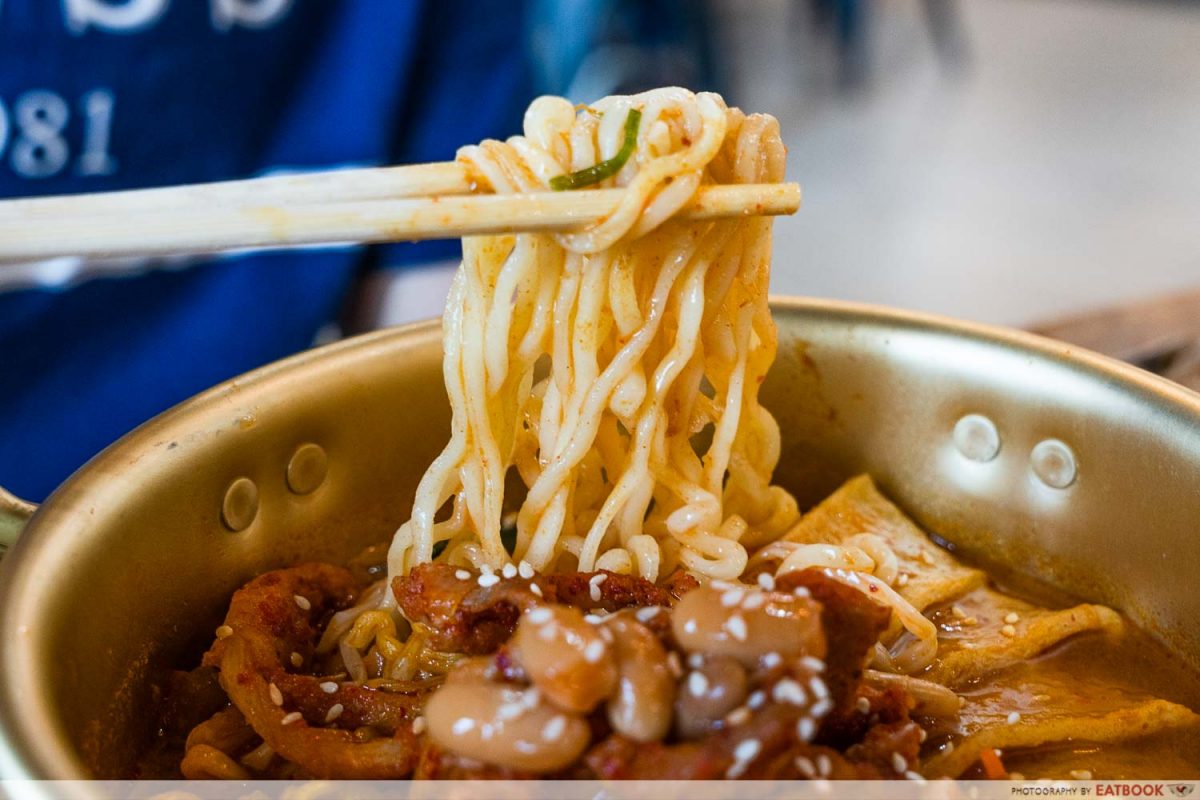 For those with a borderline instant noodle addiction, their Spicy Chicken Ramyon ($5.90) might be more up your alley.
Ambience at Gogiyo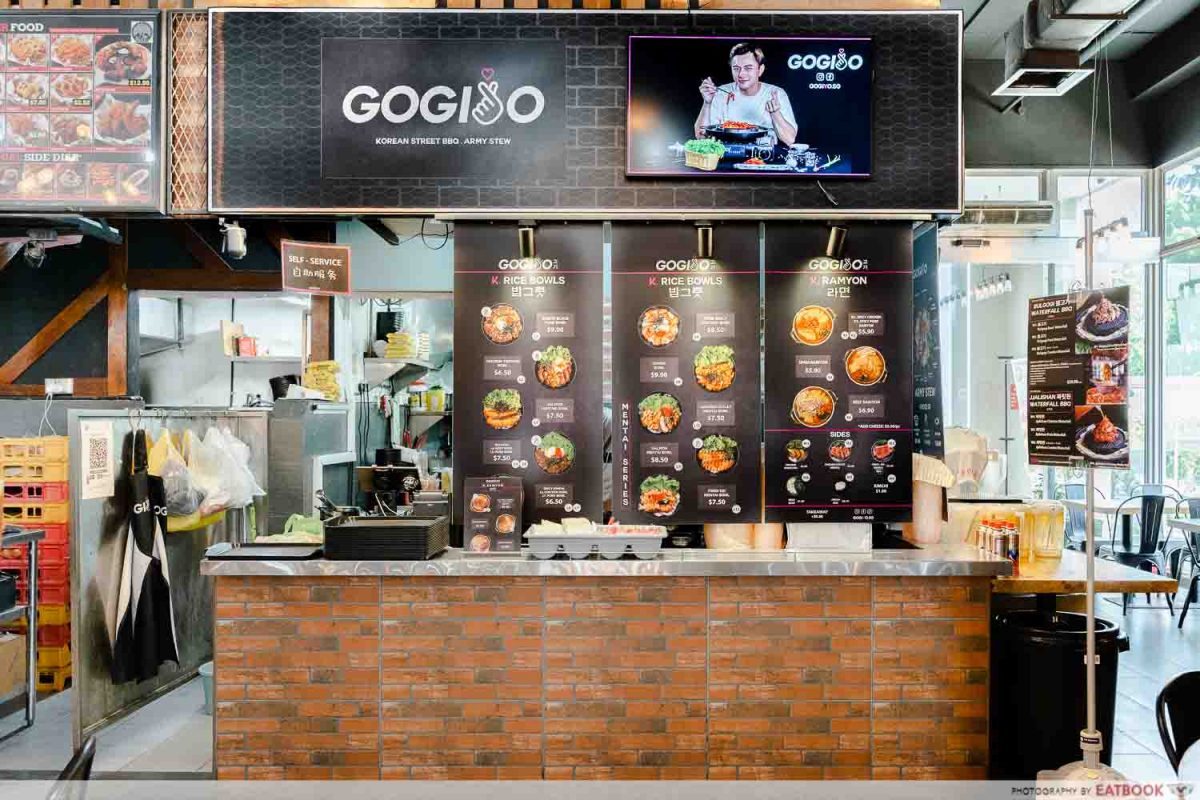 Gogiyo is located at a pretty central location yet in a rather unassuming industrial estate, as a brisk 10-minute walk from Braddell MRT Station will take you here. Setting up shop in a modern food court entails plus points for any eatery, especially because there is air conditioning.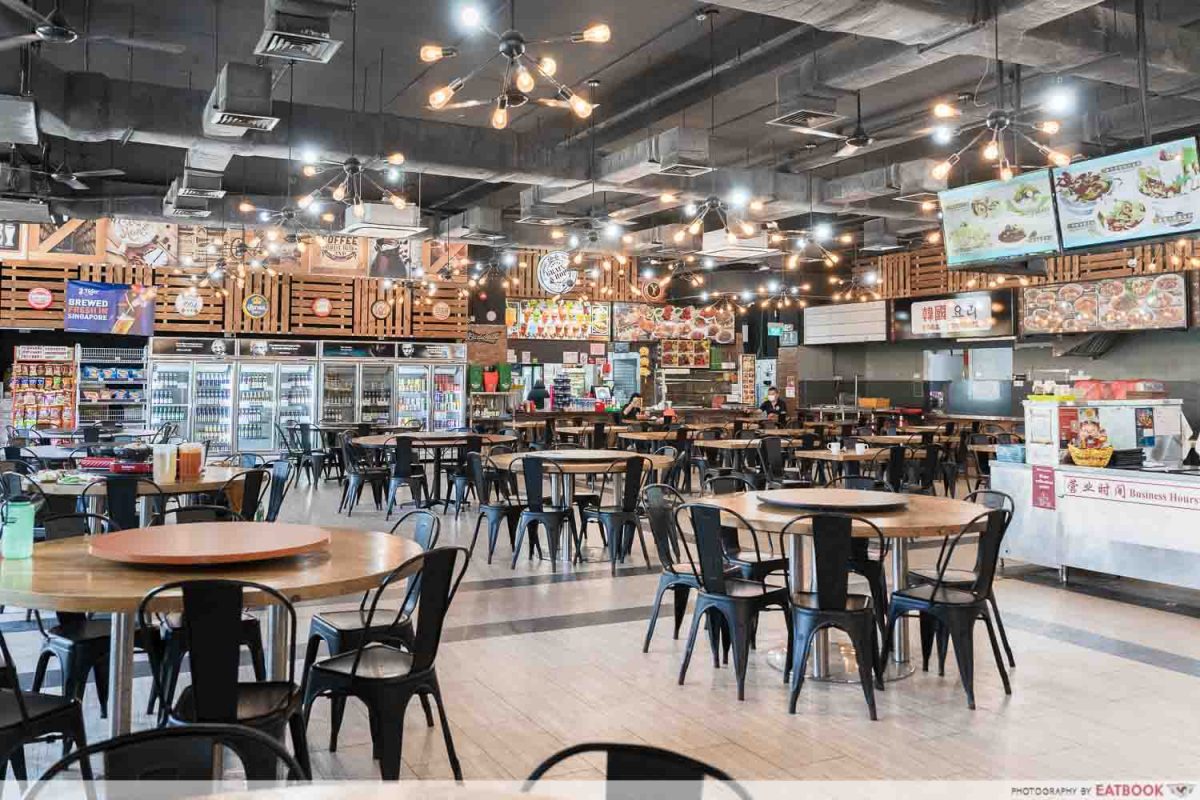 The food court has a decently large seating capacity of about 100 to 200 and is brightly lit, with an unmistakable display of drink fridges showcasing their collection of beers and other booze to offer. It's highly apt for a stall exuding such youthful vibes to find its place in a modern-day bistro like the Grains and Hops food court.
The verdict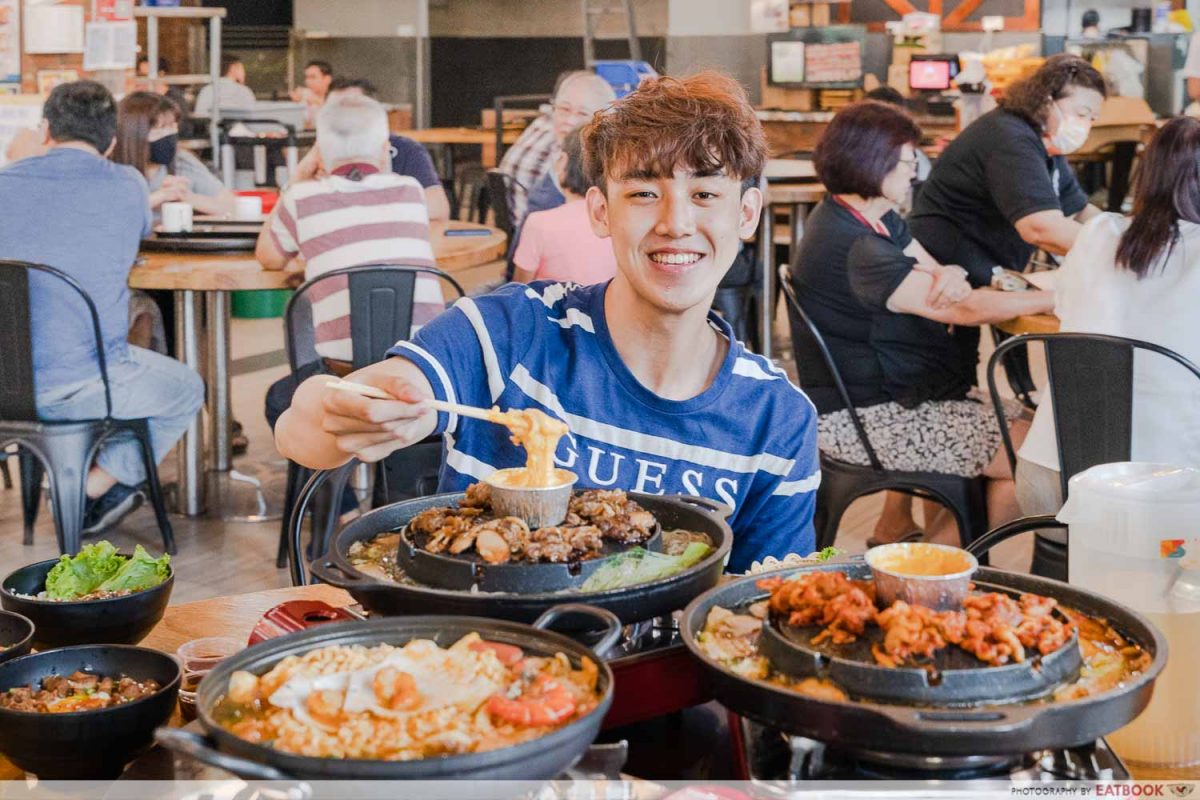 I've often found myself frustrated whenever I crave Korean BBQ or army stew in Singapore, as I usually end up dreading the sky-high prices I gotta pay to enjoy a subpar portion of meat only enough to be considered as appetisers. I don't feel like that here at Gogiyo, where it brings out the best of both worlds of quality and quantity, to a point where some of its competitors might eventually complain that they "spoil market". 
If you're looking for more affordable Korean food around, check out our Pint And Dine review for a $25+ Korean mukbang buffet around Tai Seng. Alternatively, read our guide to jjajangmyeon in Singapore, including hawkers selling their versions from $7 onwards.
Address: 978 Toa Payoh North, #02-01, Grains And Hops, Singapore 319001
Opening hours: Daily 11am to 11pm
Website
Gogiyo is not a halal-certified eatery.
Photos taken by Nur Syamira.
This was a media tasting at Gogiyo.
The post Gogiyo Review: Affordable Waterfall Korean BBQ, Army Stew, And Rice Bowls Near Toa Payoh appeared first on EatBook.sg – New Singapore Restaurant and Street Food Ideas & Recommendations.