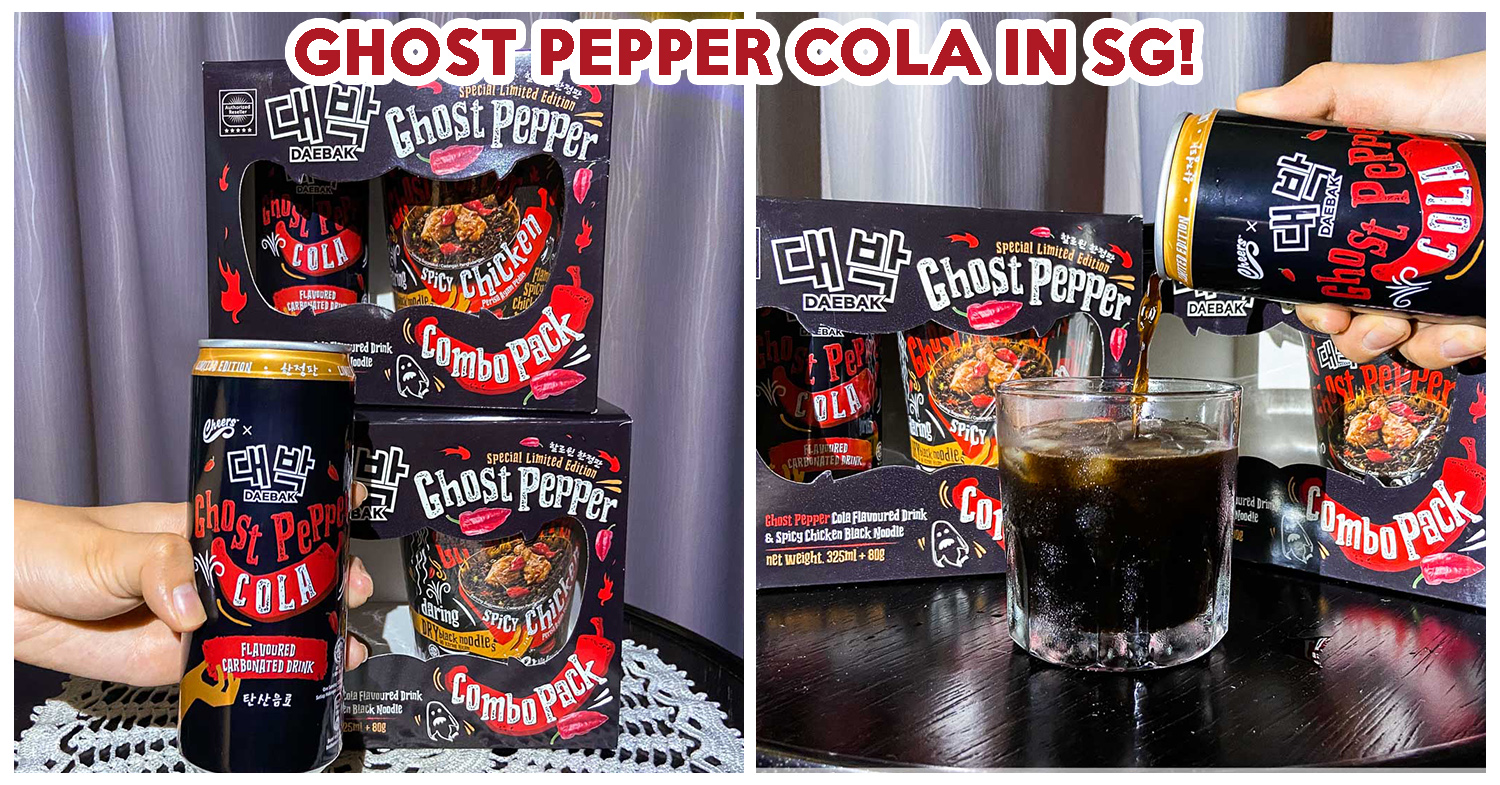 Ghost pepper cola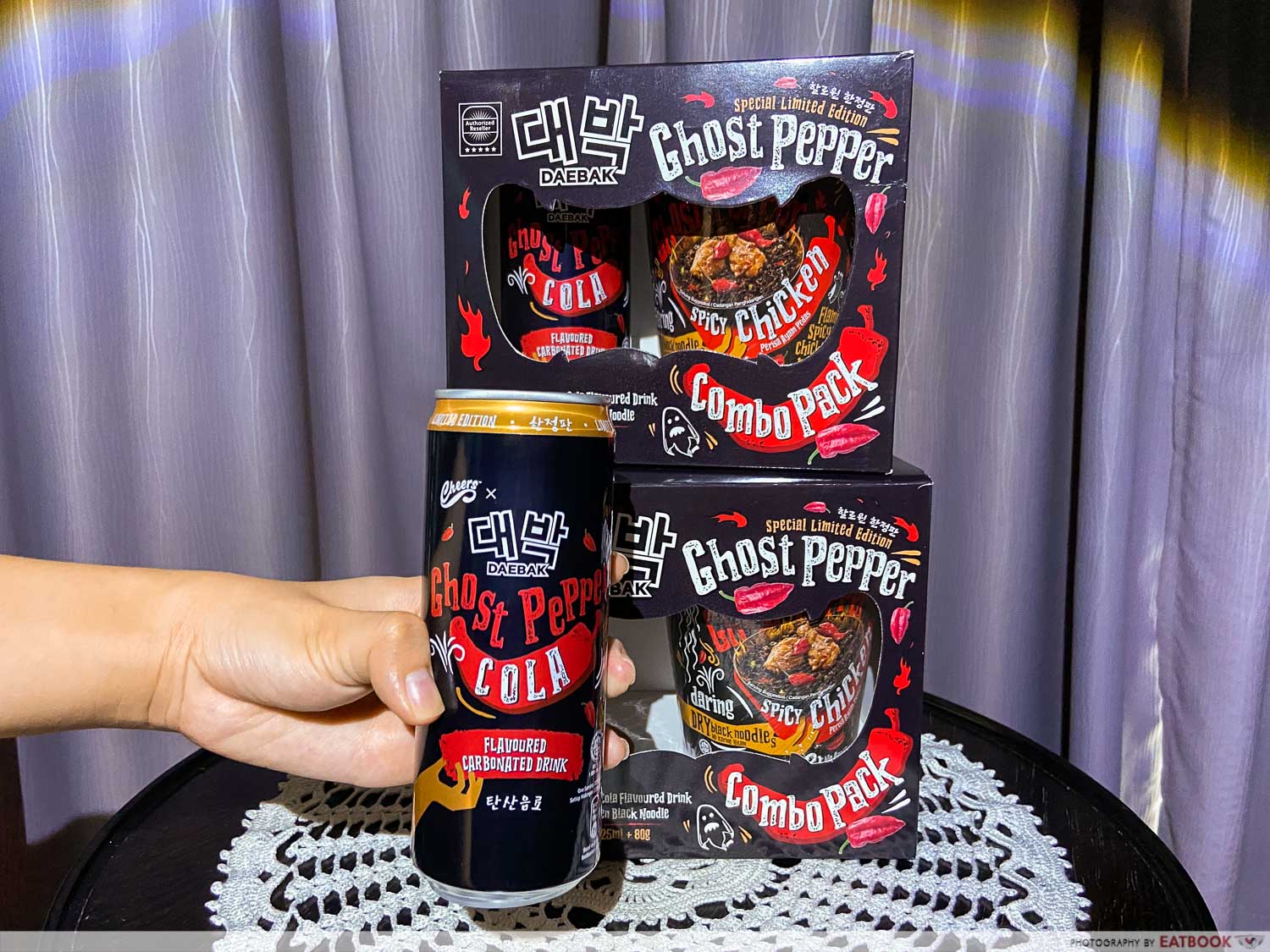 If you thought you saw the last of the ghost pepper hype train, you're wrong. This extra-spicy pepper has recently made its way into one of the world's most popular beverages: Cola. We recently spotted the Ghost Pepper Cola, sold at Sheng Siong in a twin pack with ghost pepper instant noodles, for $2.50.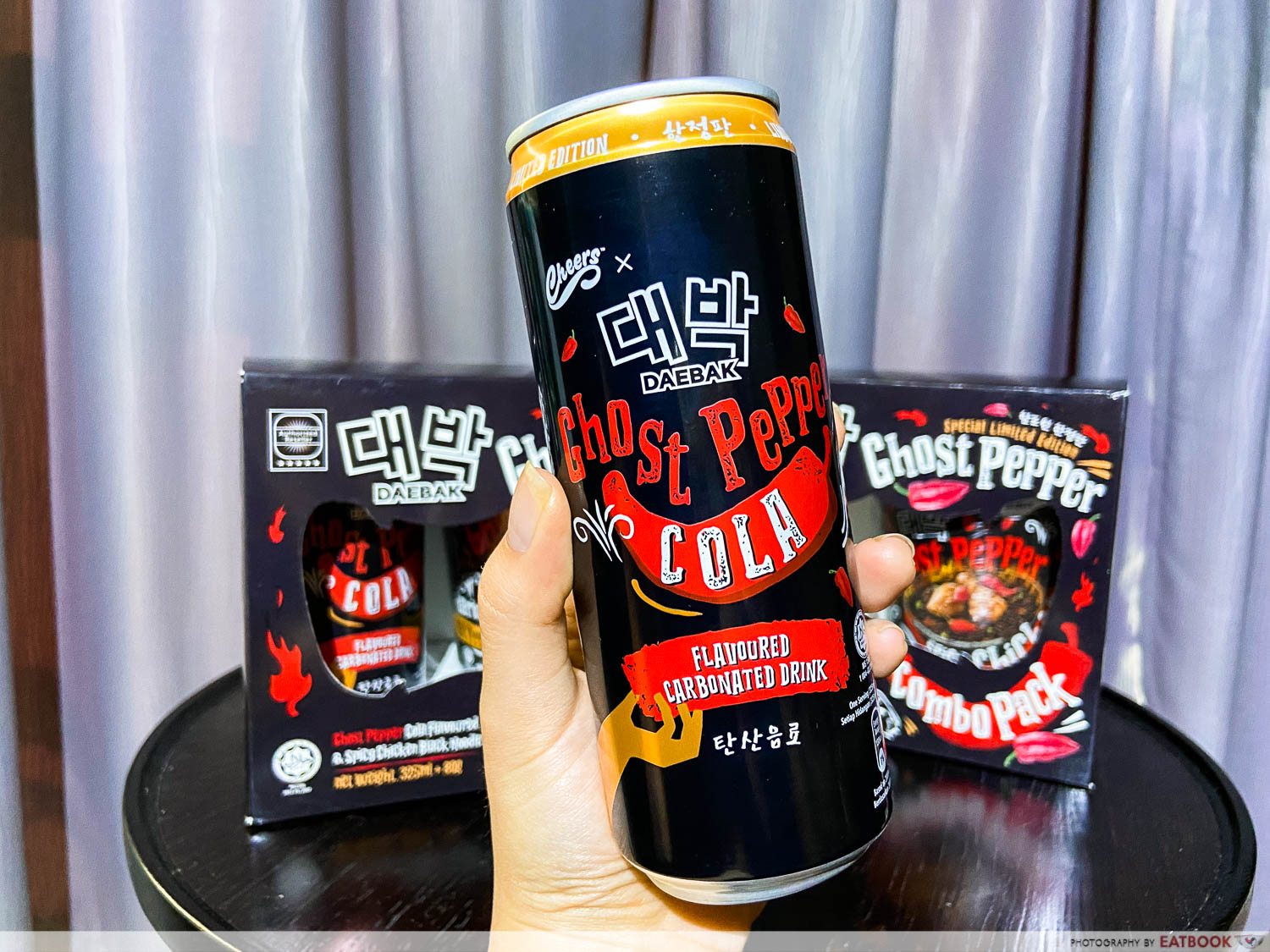 The ghost pepper cola and instant noodle pack was formerly a Malaysia exclusive, sold for Halloween. Its arrival in Singapore means we get to feel the burn too, and let's get real: the burn is a bad one.
Ghost pepper is dubbed as one of the fieriest chillies ever, it has a Scoville score of 1,041,427 SHU, making it substantially hotter than chilli padi, which comes in at just 185,000 SHU.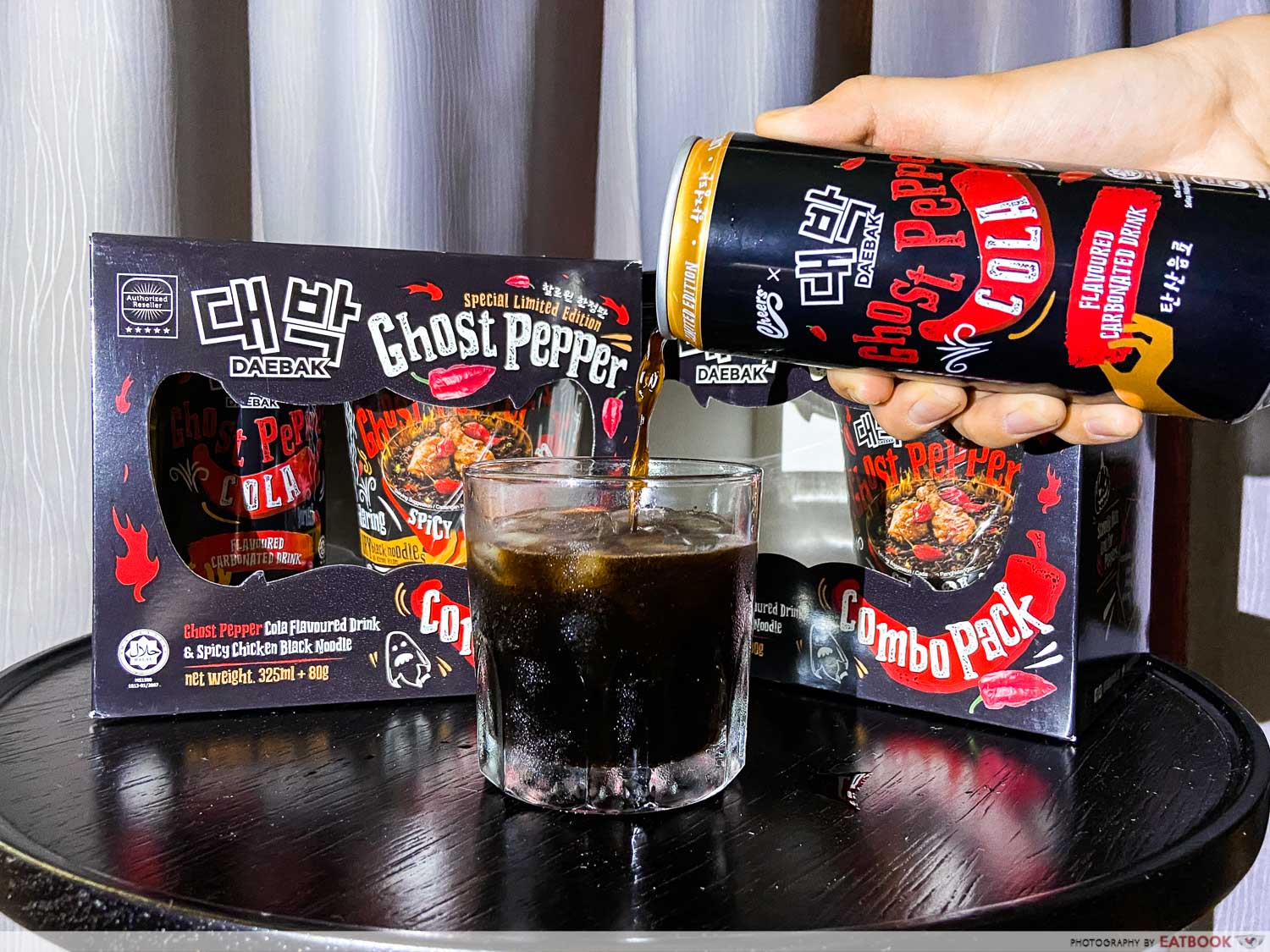 A sip of the fizzy cola makes both your tongue and your throat burn, and your eyes water. This is definitely a drink that the te la crowd will love, or one to prank your spice-adverse friends with.
If the idea of deathly spicy cola isn't enough, then the accompanying Ghost Pepper Spicy Chicken Noodle might set you off the edge. Dubbed as one of the spiciest instant noodles around, the noodles are black, and coated with a fiery, lip-swelling ghost pepper sauce.
Korea's Bulmawang Devil Of Fire Ramen Goes Viral, Claims To Be Spiciest Instant Noodles On Earth
Those who'd like to give this pack a try can purchase it at Sheng Siong, subject to availability. For more super-spicy items, read our taste test of the Bulmawang Devil of Fire Ramen, or watch our colleagues take on the Ghost Pepper Spicy Chicken Noodle Challenge.
For other instant noodles to try, there are the pink and black Devil Angel Noodles, available in mala and tonkotsu flavours. Also, try out the Samyang Four-Cheese instant noodles, available on Shopee. This is reputed to be a less spicy version of the reglar Samyang!
Samyang Has New A Spicy Four Cheese Instant Noodle Flavour, Available Now On Shopee
Photos taken by Michelle Yeo and John Lery Villanueva.
The post Ghost Pepper Cola Spotted At Sheng Siong, Sold With Ghost Pepper Cup Noodles appeared first on EatBook.sg – New Singapore Restaurant and Street Food Ideas & Recommendations.