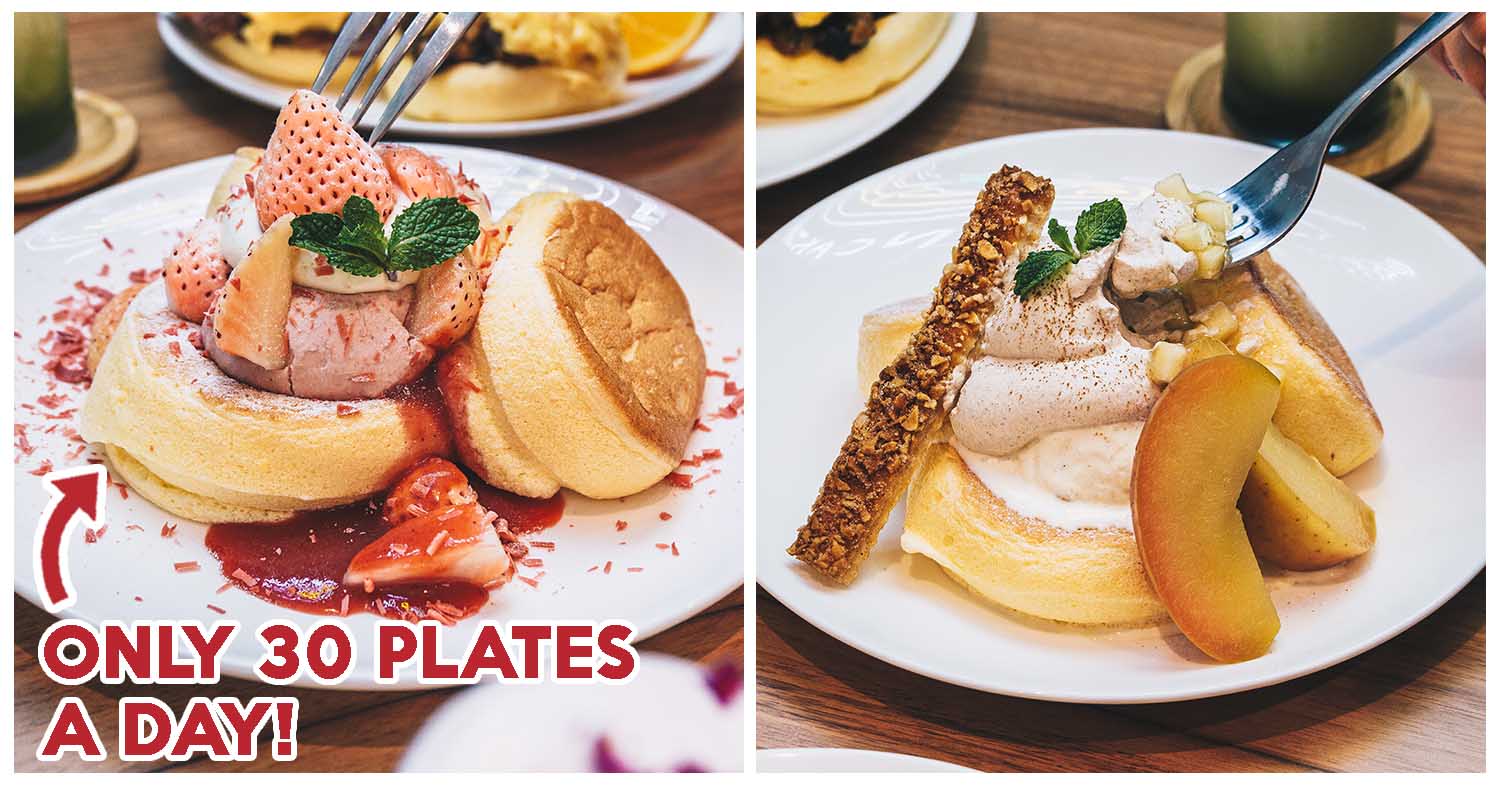 Seasonal pancakes at Flipper's
Only last November, we reviewed Flipper's first-ever Southeast Asian outlet when it launched at Ngee Ann City. As Japan transitions from winter into spring, Flipper's is now introducing Awayuki strawberries and Aomori apples in two new seasonal specials, as well as a spanking-new savoury pancake dish.
If you are a fan of their Millennial Strawberry ($20.80++) pancakes, you have definitely got to try the Japanese Awayuki Strawberry Souffle ($24.80++). Awayuki strawberries are a rare variety from Saga and Kumamoto prefecture in Japan, known for their cherry blossom-pink hues and light, candied sweetness.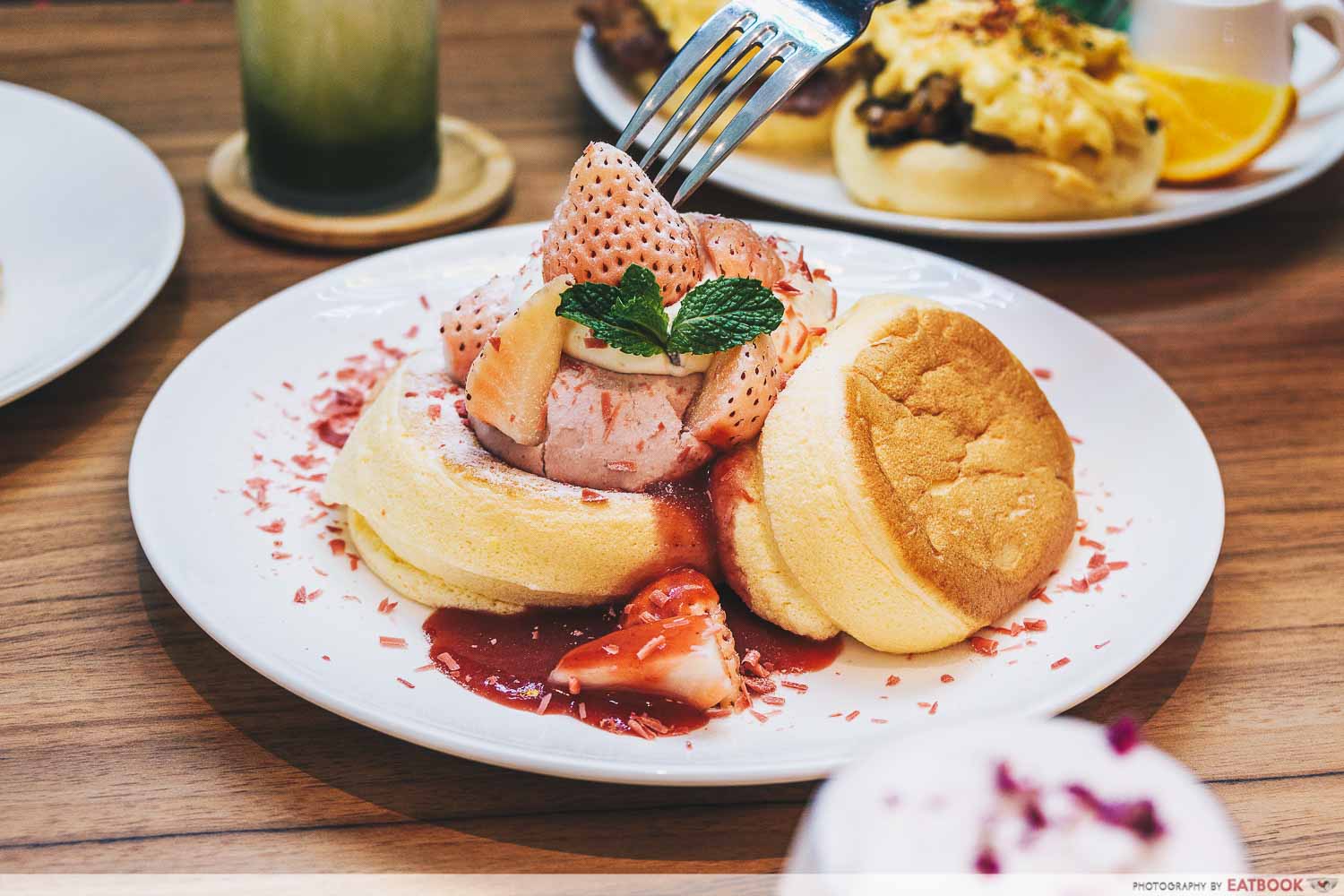 The strawberries are available in very limited quantities─in turn, Flipper's is only serving 30 plates of this each day till 28 March this year.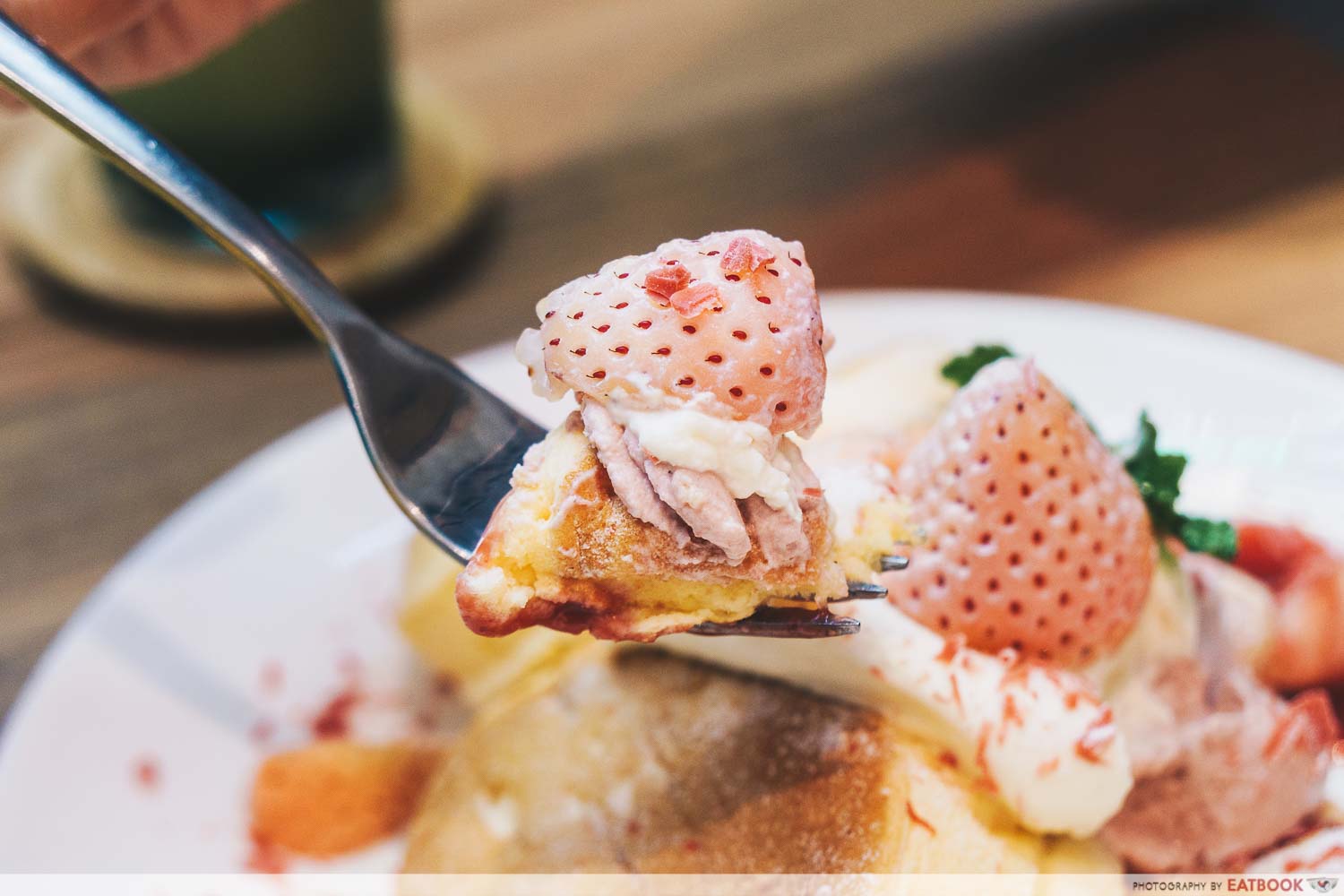 These light pink strawberries are served with a duo of Awayuki strawberry cream and condensed milk cream, then finished with shavings of Valrhona strawberry chocolate.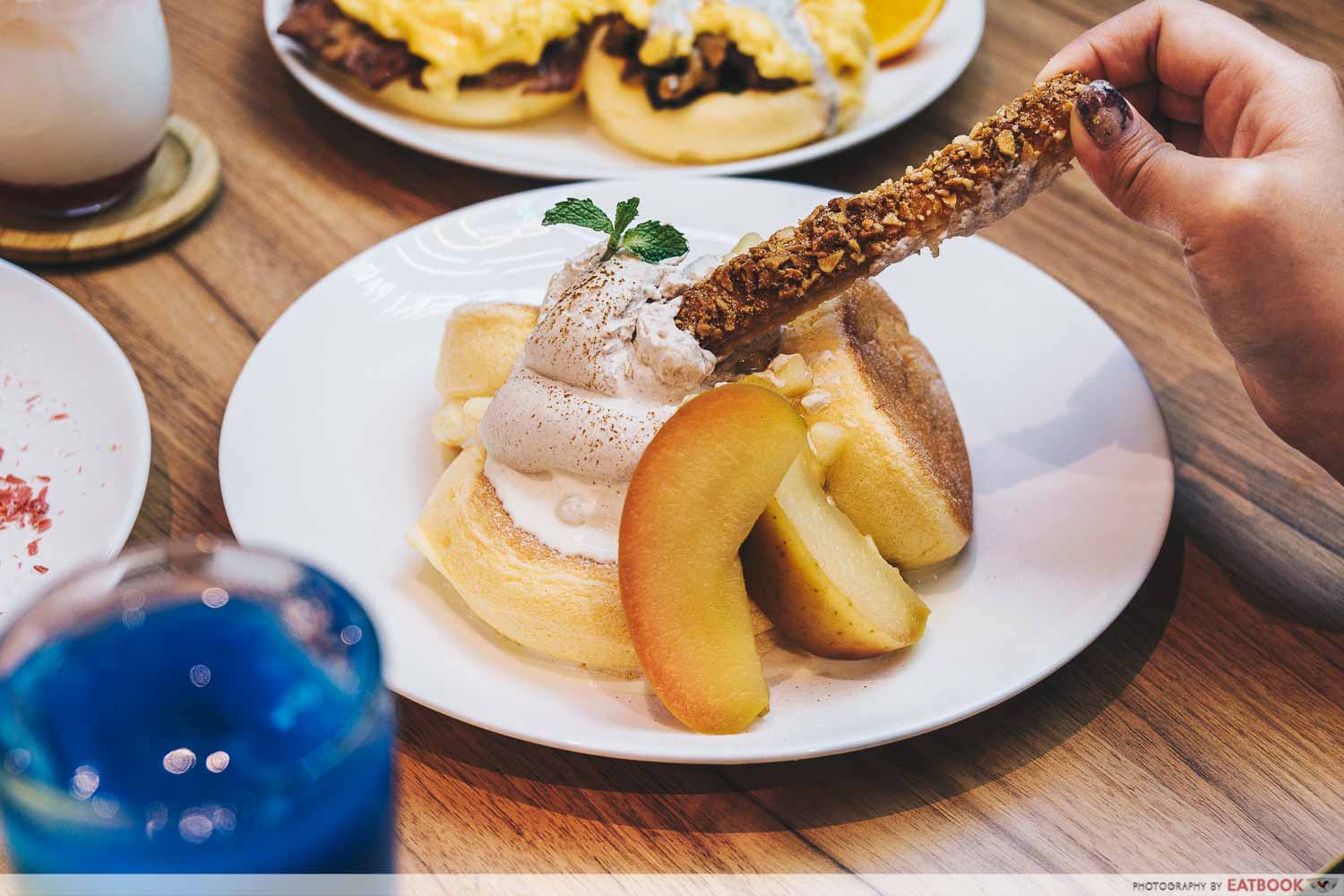 Fruit connoisseurs will know that Japan's fruits are extra special, and Aomori's apples are often known as Japan's best. From now till mid-April, or while stocks last, enjoy these apples together with Flipper's light-as-air souffle pancakes in the Aomori Apple Souffle ($22.80++). Do note that only 50 plates of this will be available daily.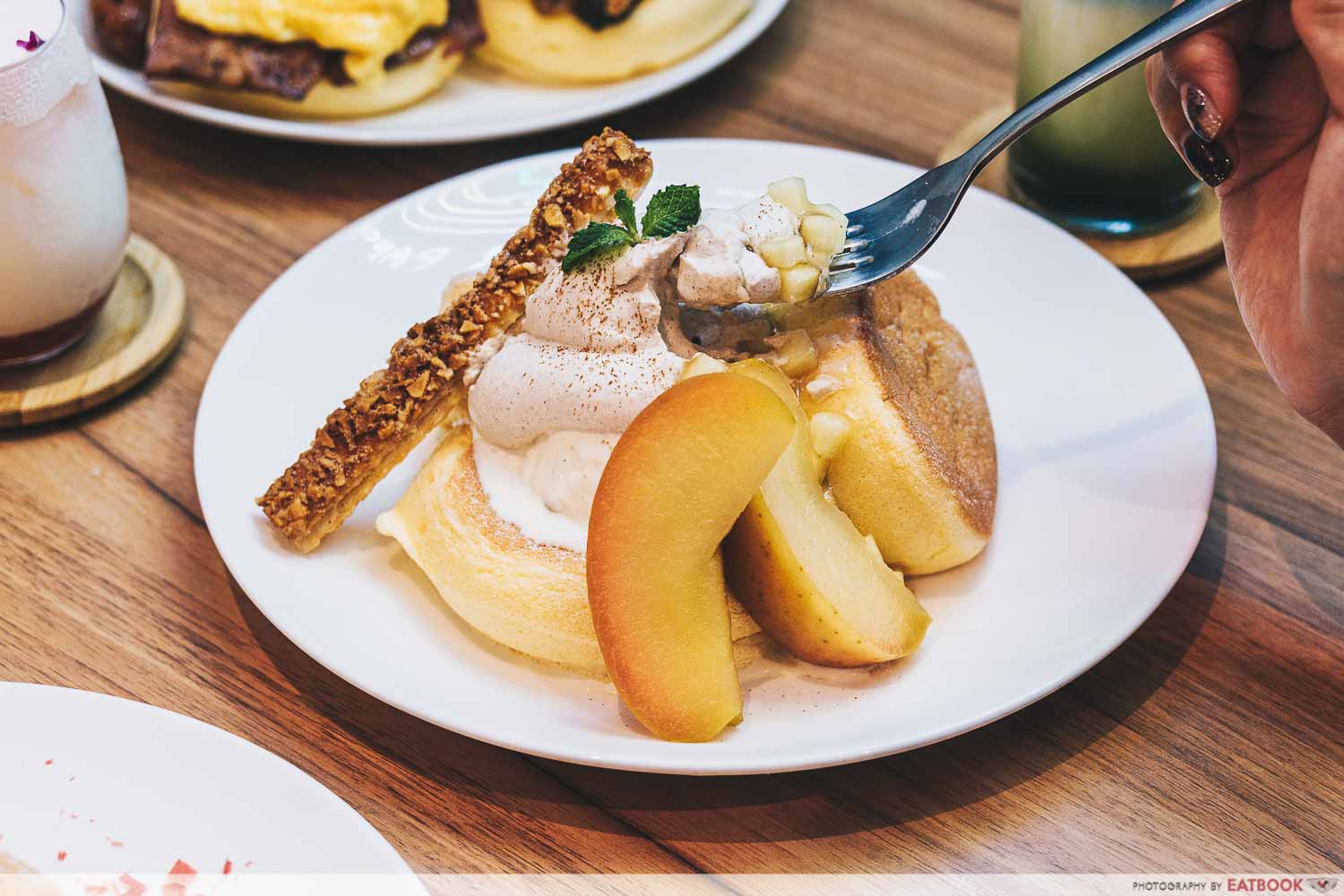 The dish is almost a reimagination of an apple crumble pie, with wedges, and a compote of stewed apple, a stick of crumble, cinnamon cream, Haagen Dazs vanilla ice cream, and a final sprinkle of cinnamon powder.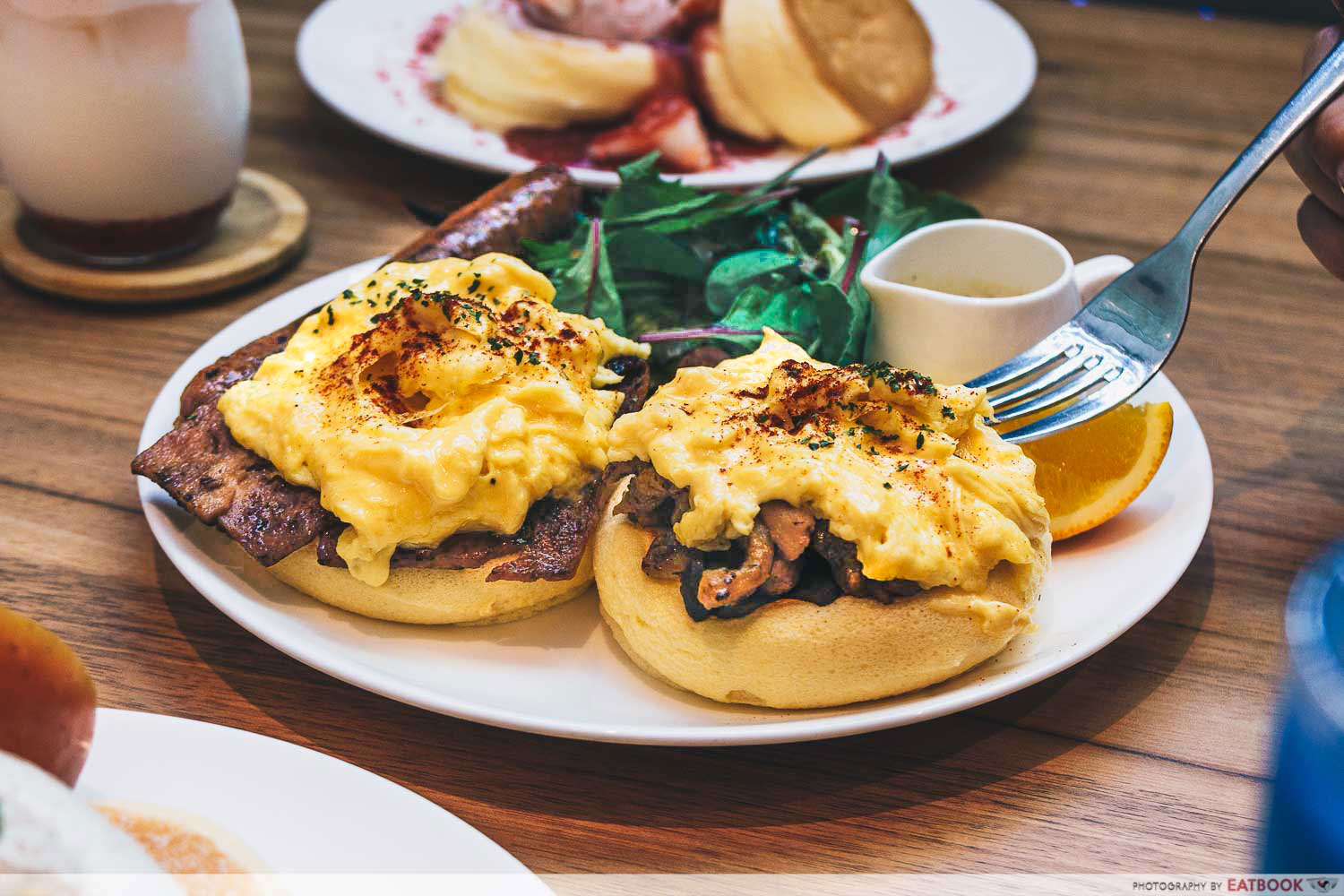 Moving on from the sweets, Flipper's savoury menu now has a new addition─Honey Chicken Souffle Pancake ($22.80++). In the same way that their Egg Benedict Souffle Pancake ($22.80++) featured different pairings with poached eggs, the two portions of scrambled eggs are matched with turkey bacon, and a honey chicken-mushroom fry-up.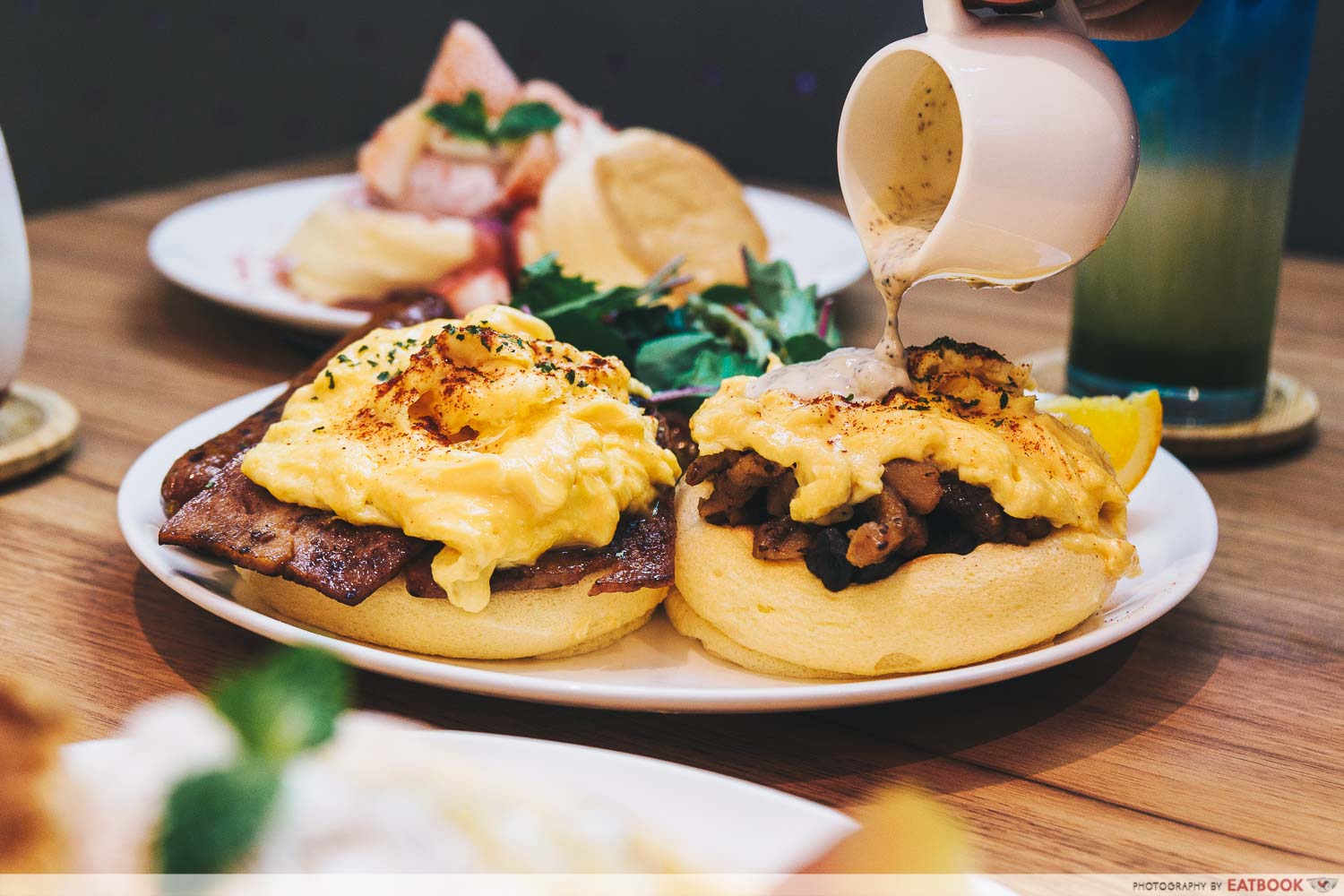 The dish comes with a Pommery mustard gravy that goes well with the creamy scrambled eggs. For extra heartiness, there's a chicken sausage on the side.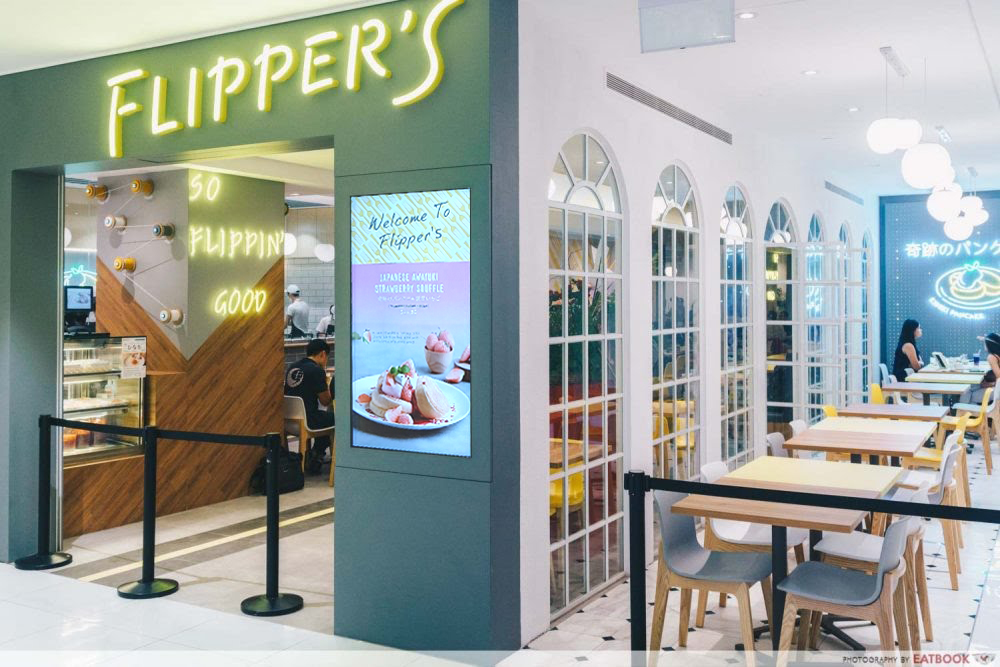 Since we can't be travelling to Japan any time soon, it's great to know that we're able to eat and experience their produce right here in Singapore. Every item on the menu at Flipper's is exactly the same as if you were having it in Flipper's Japan, with the exception of the turkey bacon, and chicken sausage. If you miss this round of Flipper's seasonal souffle pancakes, though, there's always next month, with the season's best fruit. 
Address: 391A Orchard Road, #B1-56, Ngee Ann City, Singapore 238873
Opening hours: Daily 11am to 10pm (last order at 8pm)
Website
Photos taken by Muhammad Hafiq.
This post was brought to you by Flipper's.
The post Flipper's Has Limited Edition Strawberry And Apple Souffle Pancakes, Made With Real Japanese Fruit appeared first on EatBook.sg – New Singapore Restaurant and Street Food Ideas & Recommendations.