---
FairPrice Taiwan Fair
---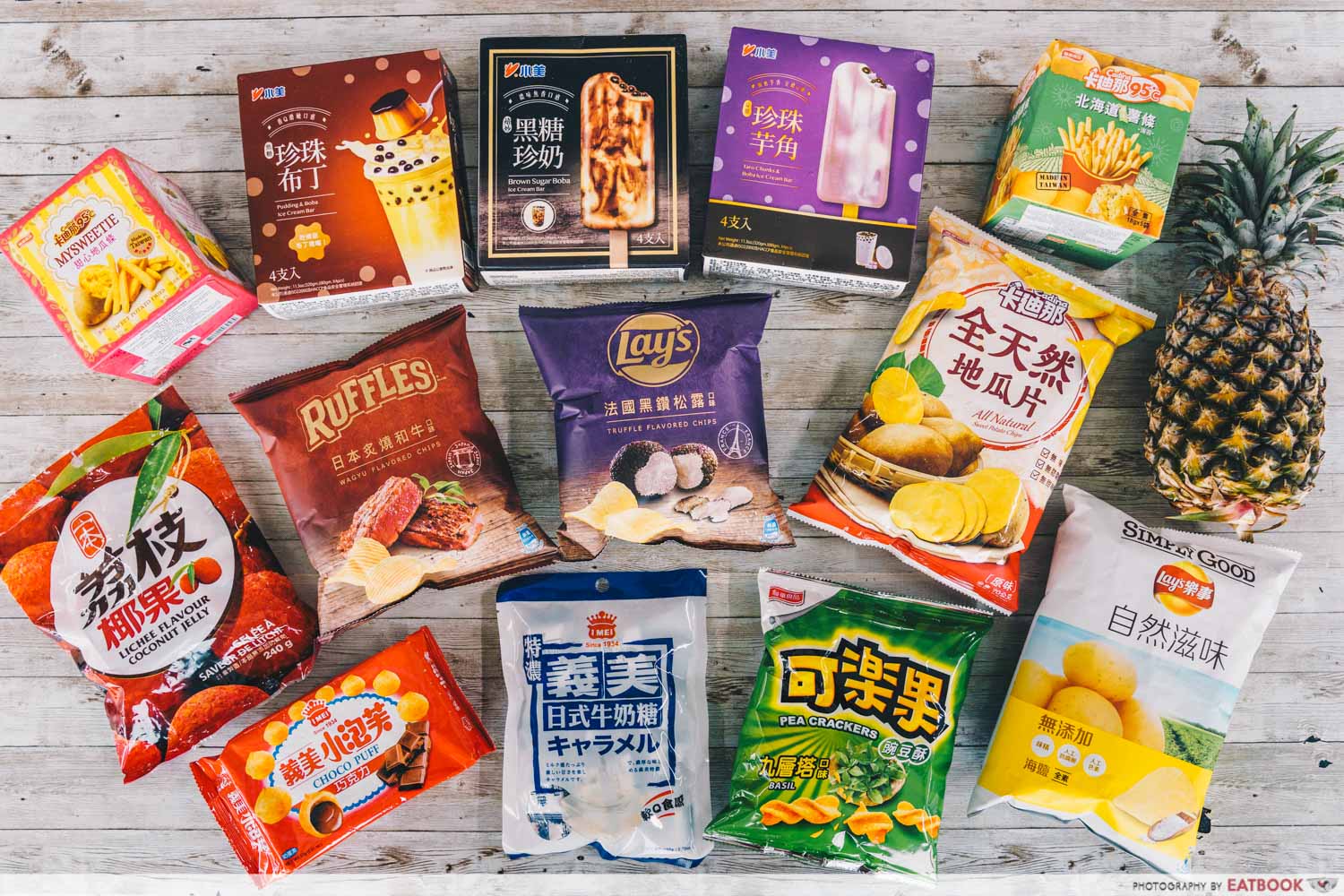 Now that the travel bubble with Taiwan is in the works, most Singaporeans are crossing our fingers at the prospect of enjoying authentic Taiwanese food again come year-end. In the meantime, though, to whet our travel-hungry appetites, FairPrice is hosting their Taiwan Fair from 25 March to 7 April, bringing exclusive Taiwanese snacks and fresh produce to you.
Taiwan is famous for the array of snacks that greet you when you step into a convenience store, from intriguing potato chip flavours, sweet jellies, and more. The country also has an equally strong agricultural front, producing some of the freshest vegetables, mushrooms, fruits, and the like in cities areas like Taichung and Kaohsiung. You'll have a whole map of Taiwanese goodies to comb through at the FairPrice Taiwan Fair. 
The fair will be taking place at all FairPrice outlets, including their supermarkets, Finest, Xtra, Warehouse Club, and on FairPrice Online.
To help you get started, here are our picks of 10 must-have items from the FairPrice Taiwan Fair. We also have a $300 FairPrice gift card up for grabs, so check out our Instagram giveaway!
---
1. Kaohsiung Pineapples
---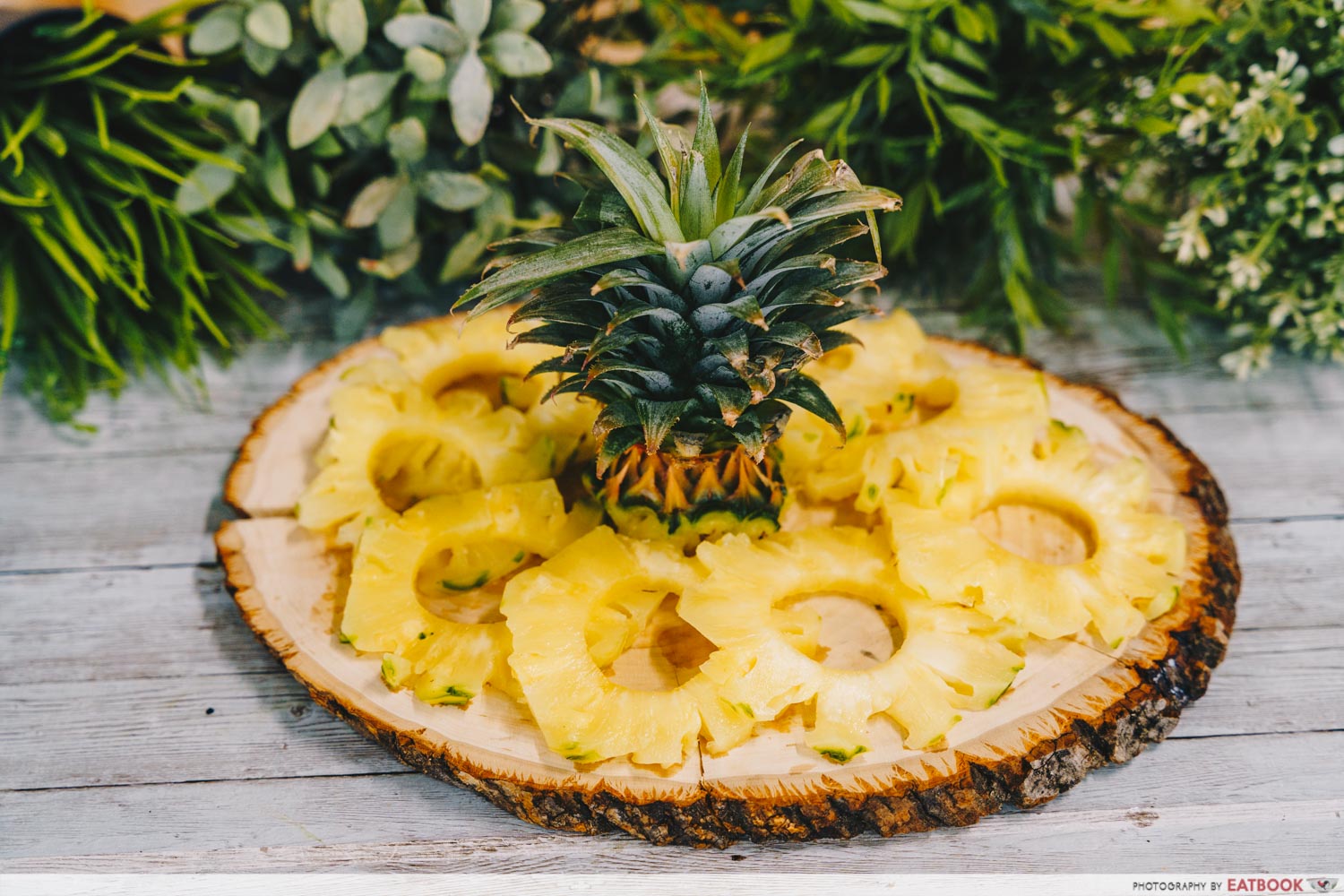 Taiwanese pineapples are known for their softer flesh, as well as their stronger aroma. Try that out for yourself with the ones you can find at FairPrice. Priced at $2.95, these seasonal gems are a good source of antioxidants, vitamin C, and beta carotene too.
---
2. e-Ben Lychee Coconut Jelly
---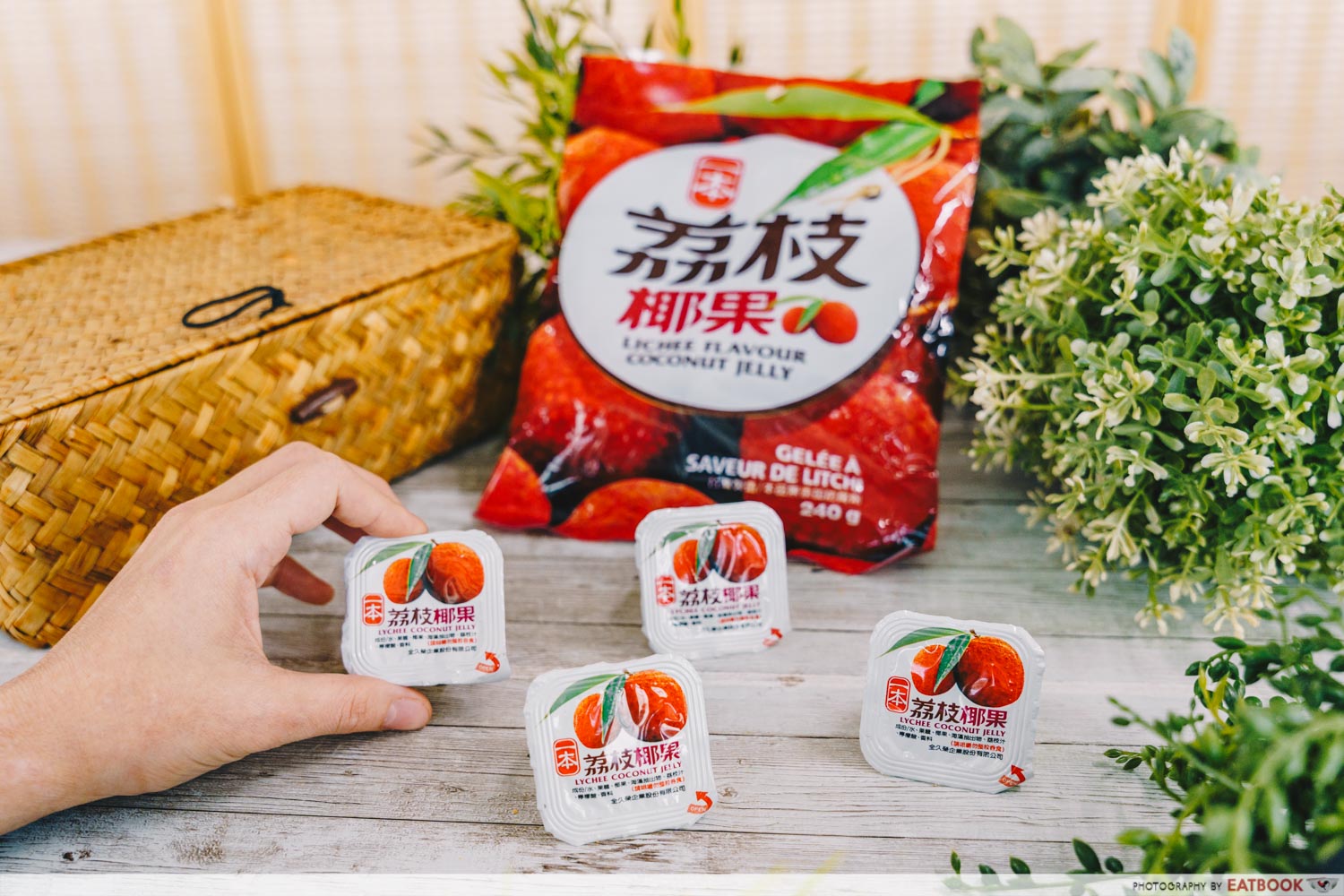 Lychee jelly is very nostalgic for most of us. Rediscover a childhood favourite with e-Ben's Lychee Coconut Jelly ($2). Each jelly is rife with notes of juicy lychee, and comes with coconut jelly for added chew.
---
3. KOLOKO Pea Cracker Basil Flavour 
---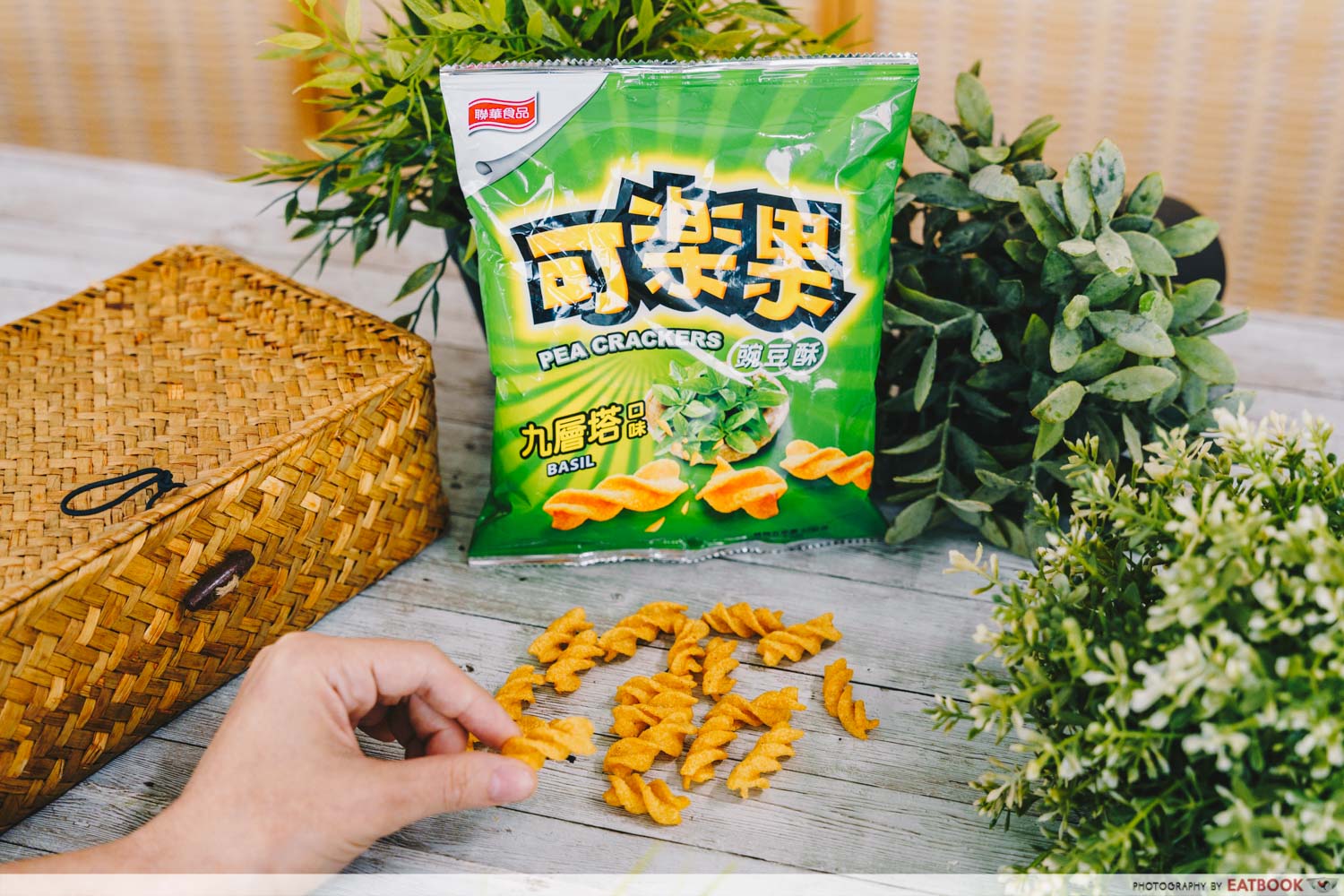 Pea crackers may be familiar, but not basil-flavoured chips. Try out this novel experience with KOLOKO's Pea Crackers in Basil Flavour ($1.95 per bag), and have your tastebuds piqued by these chips. During the fair, get two bags for $3.10.
---
4. Imei Chocolate Puff 
---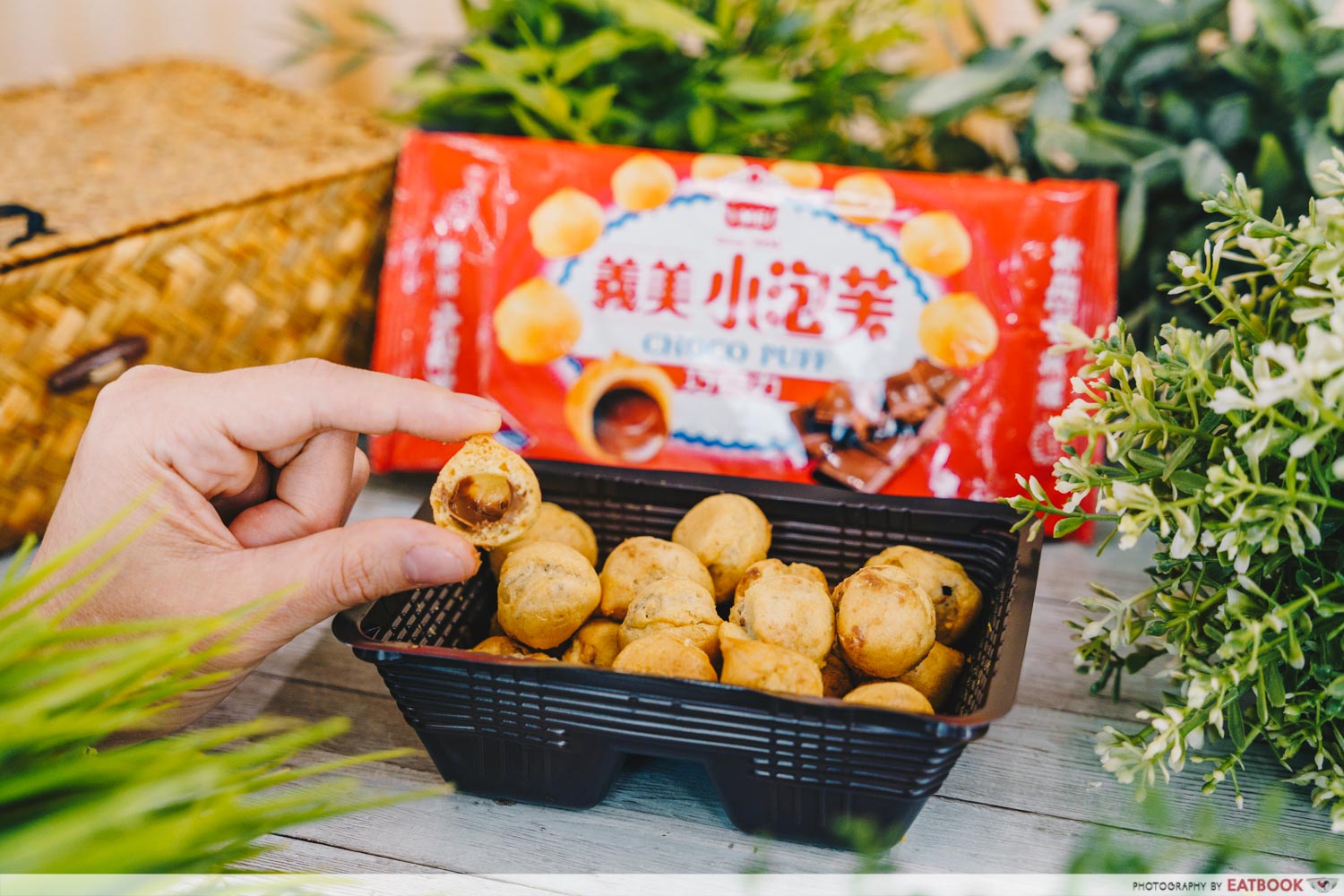 A best selling snack in Taiwan, Imei's Chocolate Puffs ($2.70) are very moreish. These tiny, airy buffs are lined with milk chocolate. One puff is definitely not enough!
---
5. Imei Rich Flavour Chewy Caramel 
---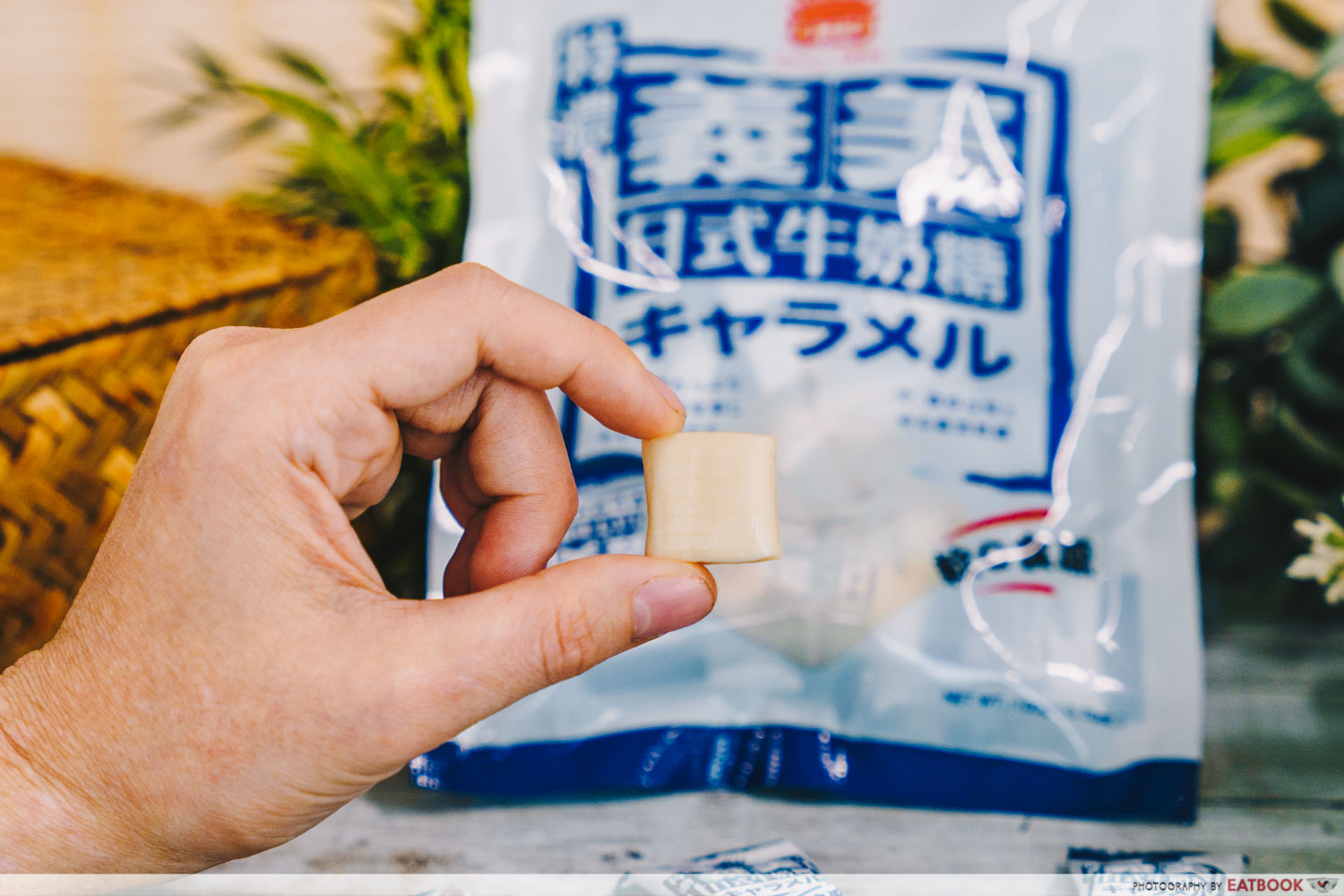 Imei's milky Rich Flavour Chewy Caramel ($2.70) is a FairPrice-exclusive candy that tastes like a more intense version of another childhood favourite, White Rabbit Candy. Buy a bag and share this with your friends, kids, or family members with a sweet tooth, then watch the bag whittle to nothing real quick.
---
6. Cadina Potato Chips 
---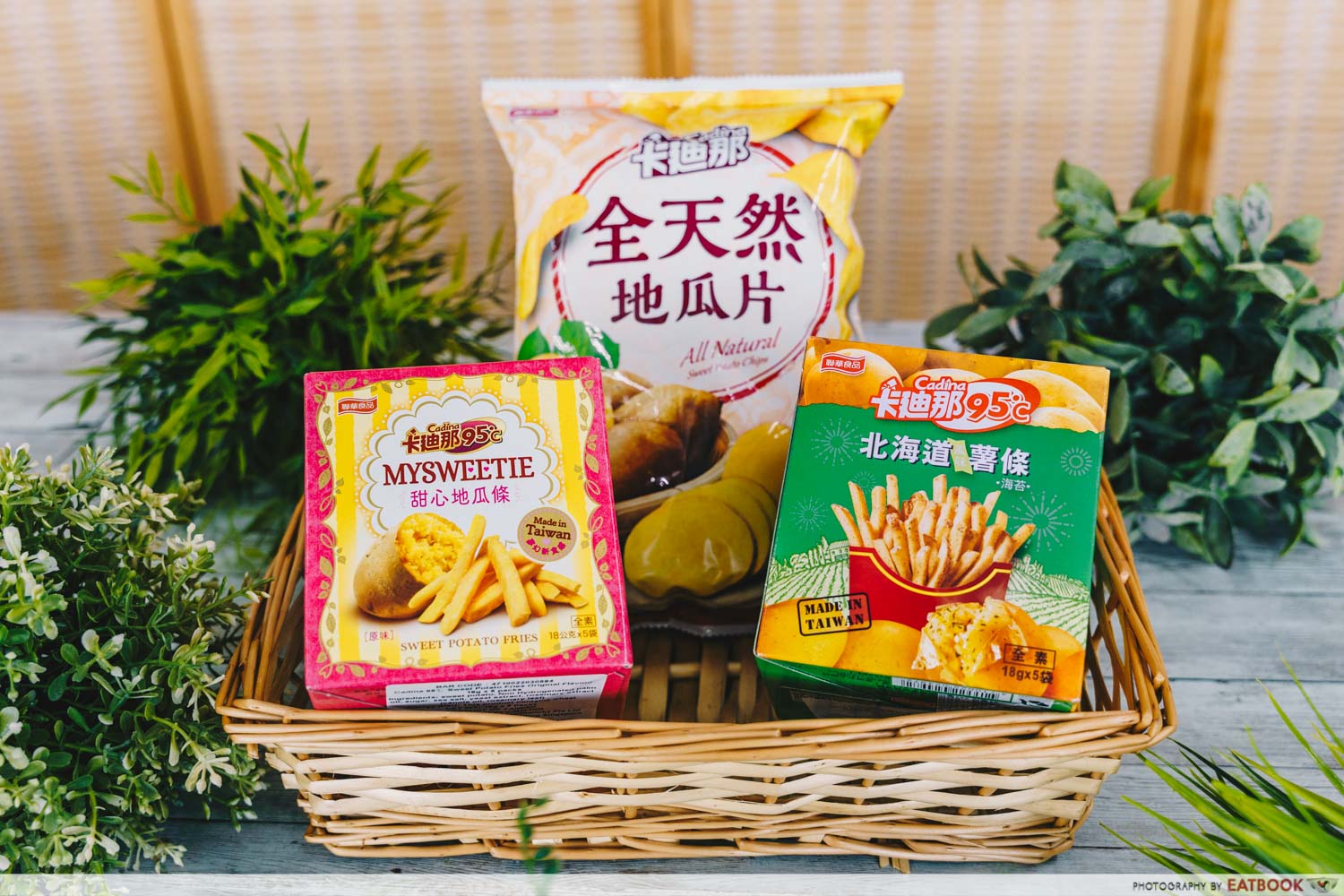 Cadina is one of Taiwan's most prolific potato snack brands. Try them for yourself at the Taiwan Fair, as FairPrice is bringing in flavours like Seaweed and Sweet Potato, priced at $4.50 We especially loved the latter, which tastes like deep-fried sweet potato fries. If you prefer sliced chips, though, Cadina also has Natural Sweet Potato Chips in Sea Salt flavour, available for $2.70 at the fair too.
---
7. Lay's France Truffle Chips 
---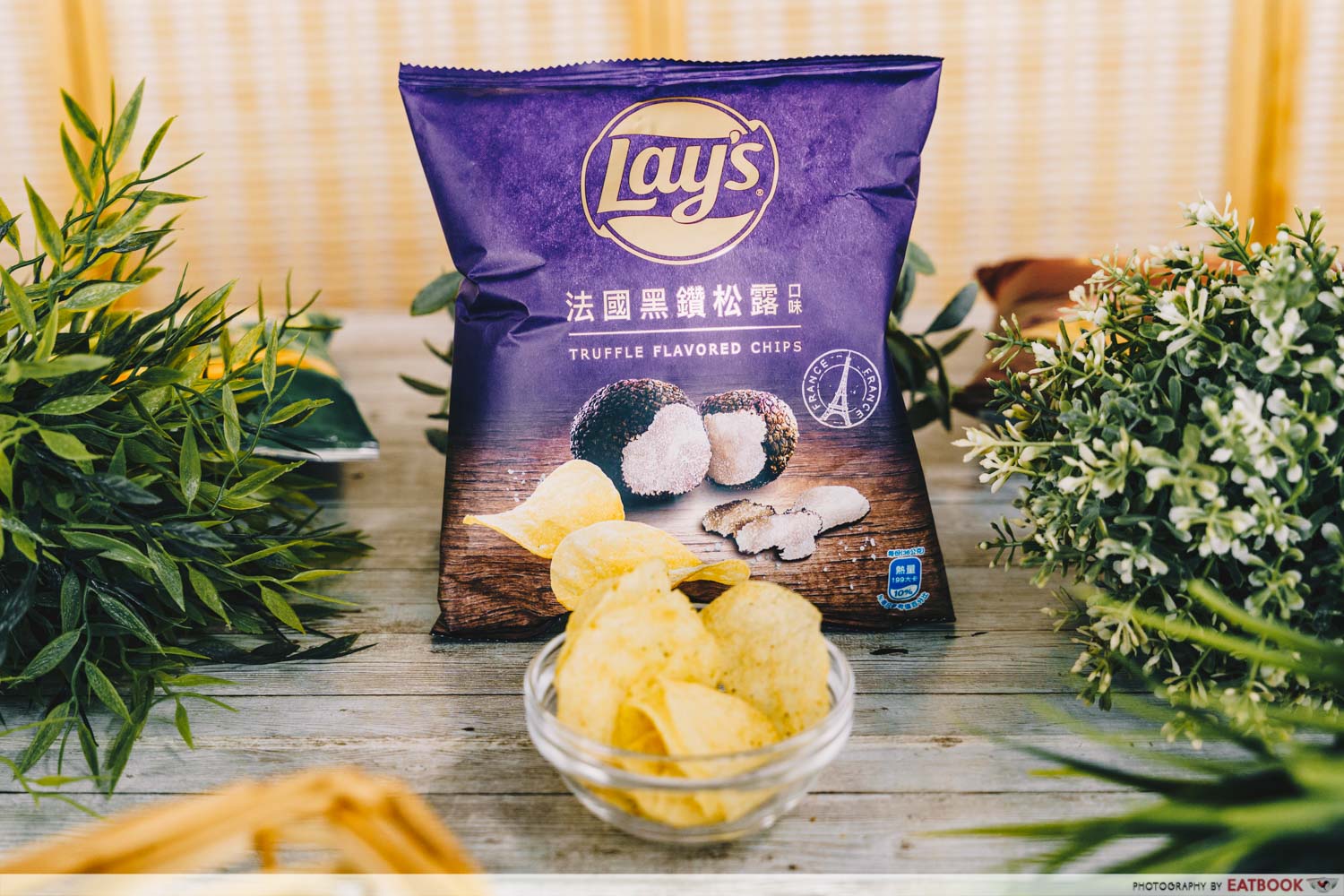 Another thing Taiwan is known for are their intriguing potato chip flavours, and FairPrice is giving us a taste of that with their Lay's chips in France Truffle flavour. Riding on the truffle chips wave, this limited edition flavour is perfumed with the aroma of truffles, and can be purchased for just $1.80.
---
8. Ruffles Wagyu Chips 
---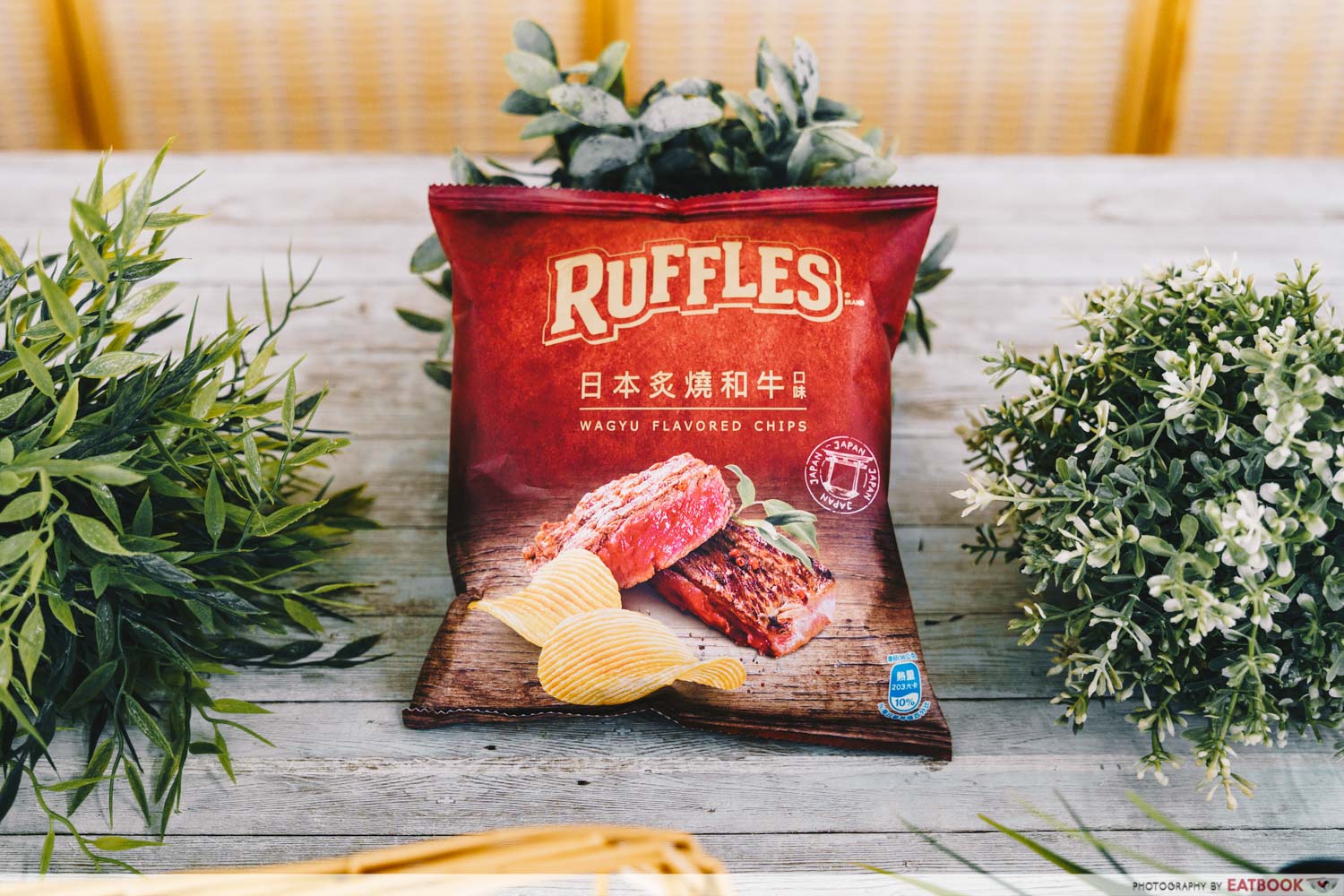 Fans of crinkle cut chips, get your hands on Ruffles' limited edition Wagyu Beef Potato Chips for $1.80. Slightly smoky with hints of beef steak, these chips are definitely an interesting addition to the snack cabinet.
---
9. Xiao Mei Ice Cream 
---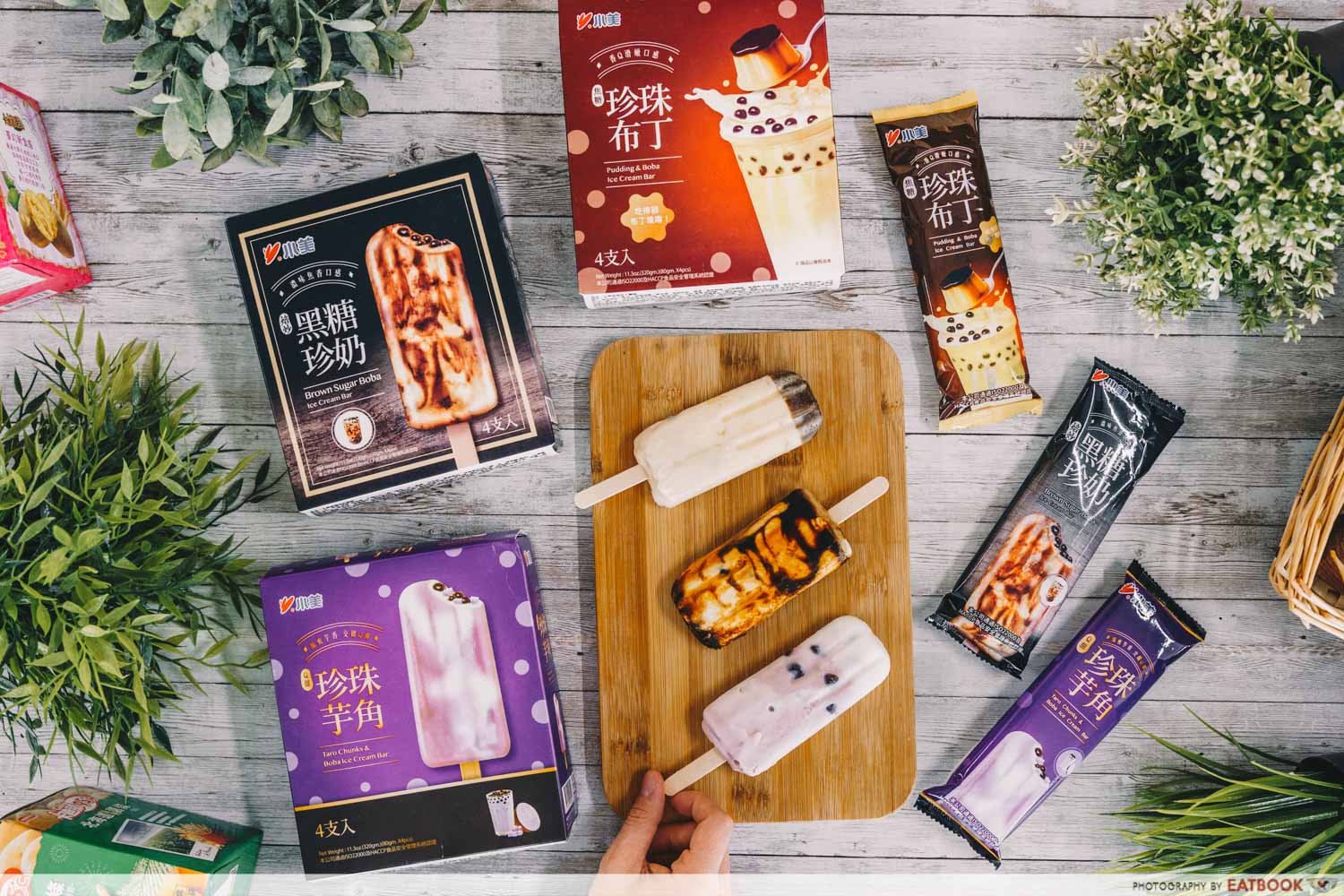 Xiao Mei is a renowned Taiwanese ice cream bar brand, beloved for their bubble tea-inspired line of ice creams. Choose from flavours like  Pudding & Boba, Brown Sugar Boba, and Taro Chunks & Boba, all of which come with actual QQ pearls in the mix. Normally priced at $12.90 for a box of four bars, you can now get these Xiao Mei ice cream at $20 for two boxes at the fair.
---
10. Lay's Simply Good Salt Flavour
---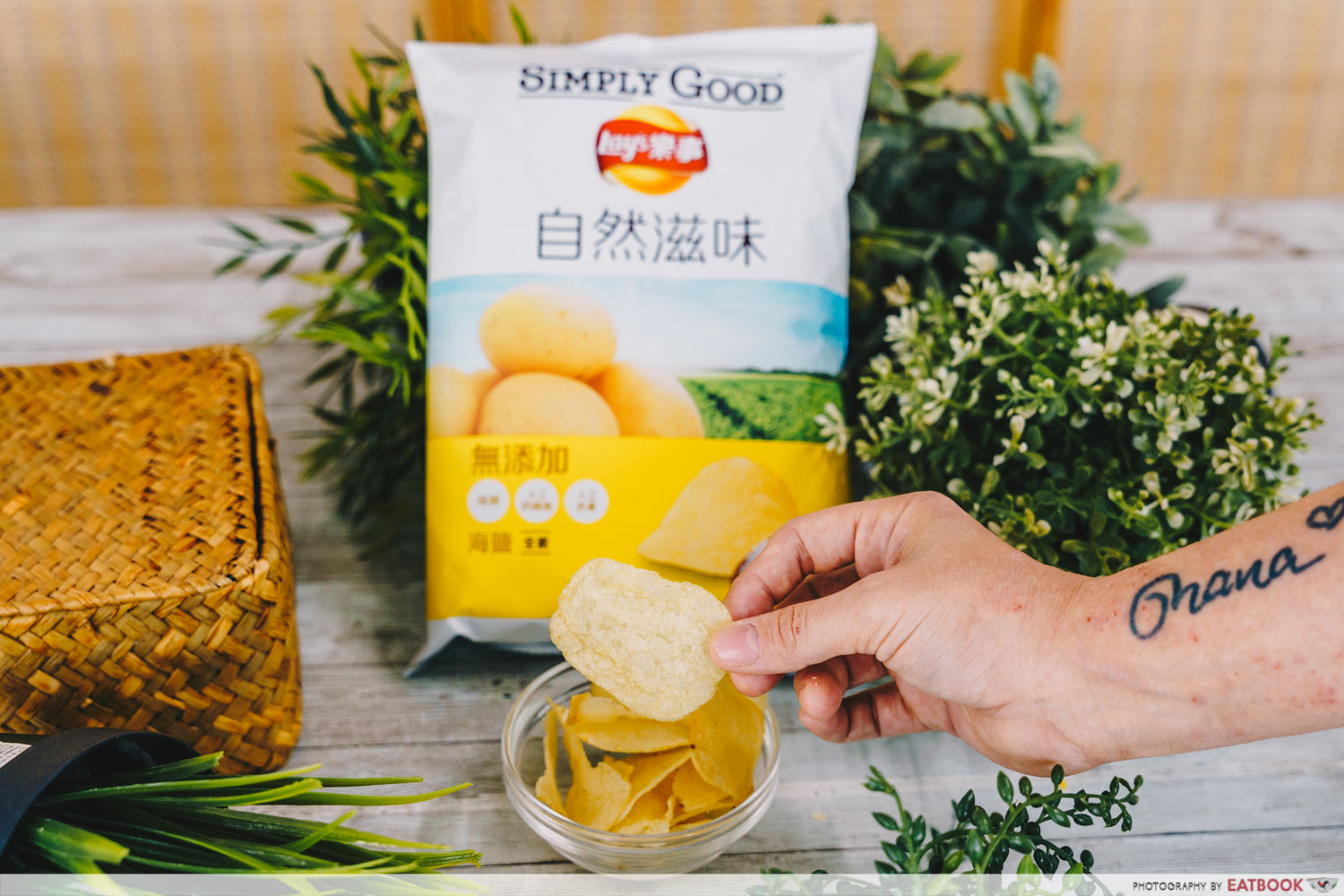 Go back to basics with Lay's limited edition Simply Good Salt Flavour potato chips, a slightly richer version of the OG Lay's chips, albeit with less salt. These chips are also made without much artificial colouring or flavouring, so you can snack guilt-free. A bag goes for $3.50 at the fair.
---
Taiwanese produce and snacks at
FairPrice
---
Get your hands on exclusive snacks and produce from Taiwan at the FairPrice Taiwan fair! Flown-in fresh from Taiwan, you can expect the highlights we've mentioned above, as well as other unique Taiwanese produce such as Tea Leaf mushrooms. 
Photos taken by John Lery Villanueva.
This post is brought to you by FairPrice.
The post FairPrice Taiwan Fair: 10 Snacks To Get Including Wagyu And Truffle Lay's And BBT Ice Cream appeared first on EatBook.sg – New Singapore Restaurant and Street Food Ideas & Recommendations.