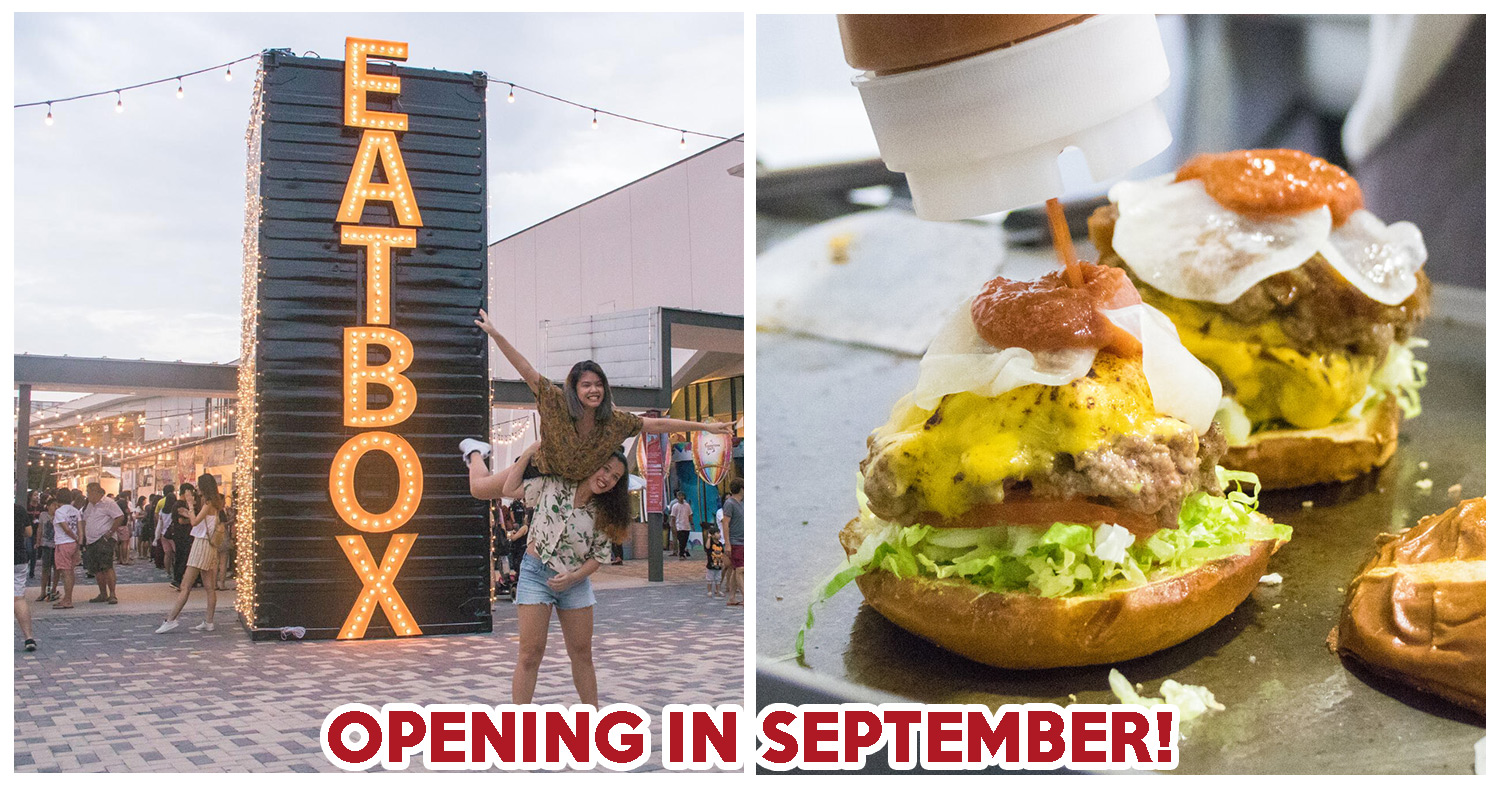 Eatbox at Tekka Place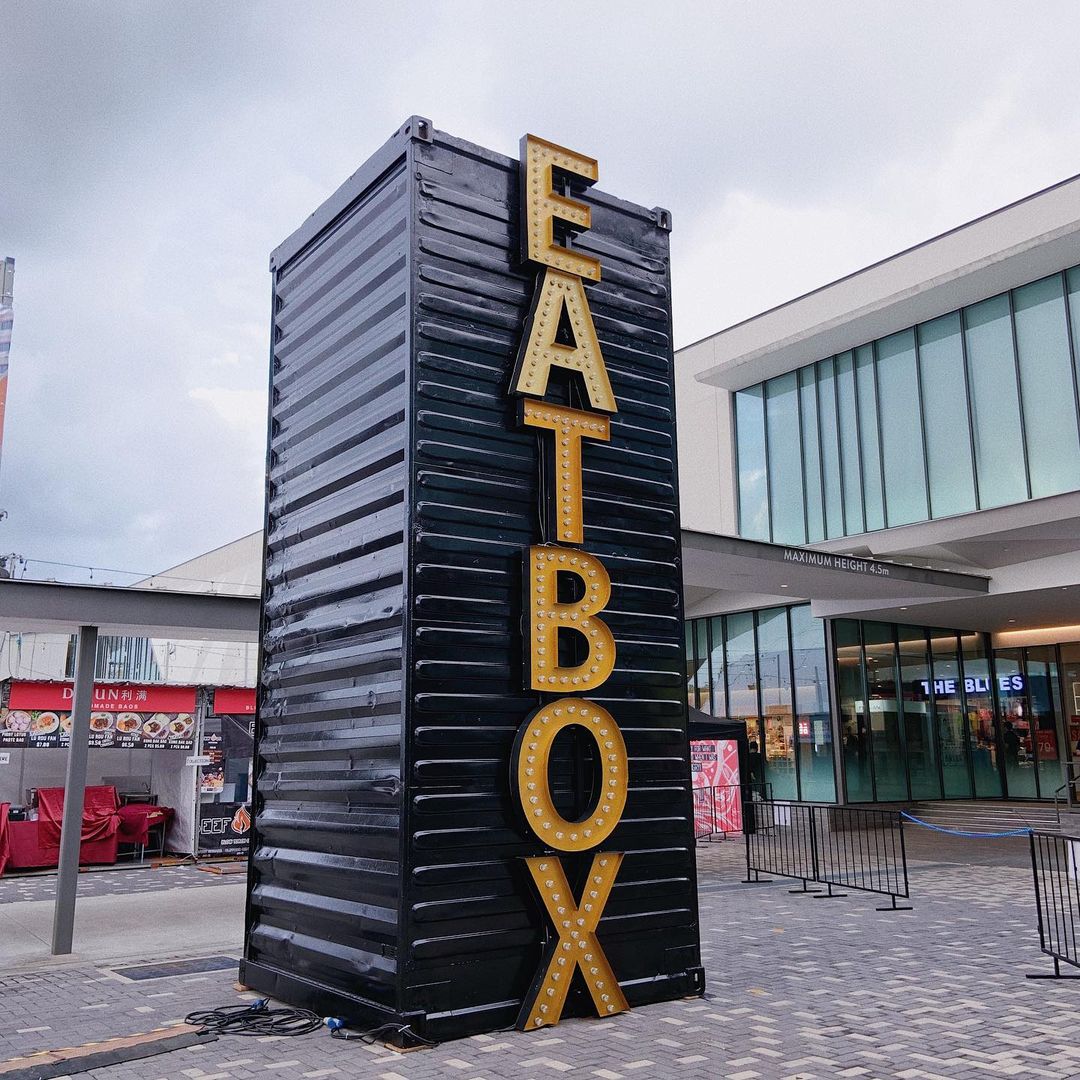 Image credit: @artbox_singapore
Night markets are one of the things that I miss most about travelling, though interim markets on home ground such as the Thai Artbox and Taiwanese Digital Shilin Night Market help alleviate these withdrawals. If you're a fan of these pop-up markets, you'll be pleased to know that come September, the organisers will bring in Eatbox, a permanent food hall at Tekka Place with 20 booths and four kiosks, including crowd favourites from Artbox. 
This 9,500 square foot space is located right by Rochor MRT Station, making it extremely convenient to get to by train.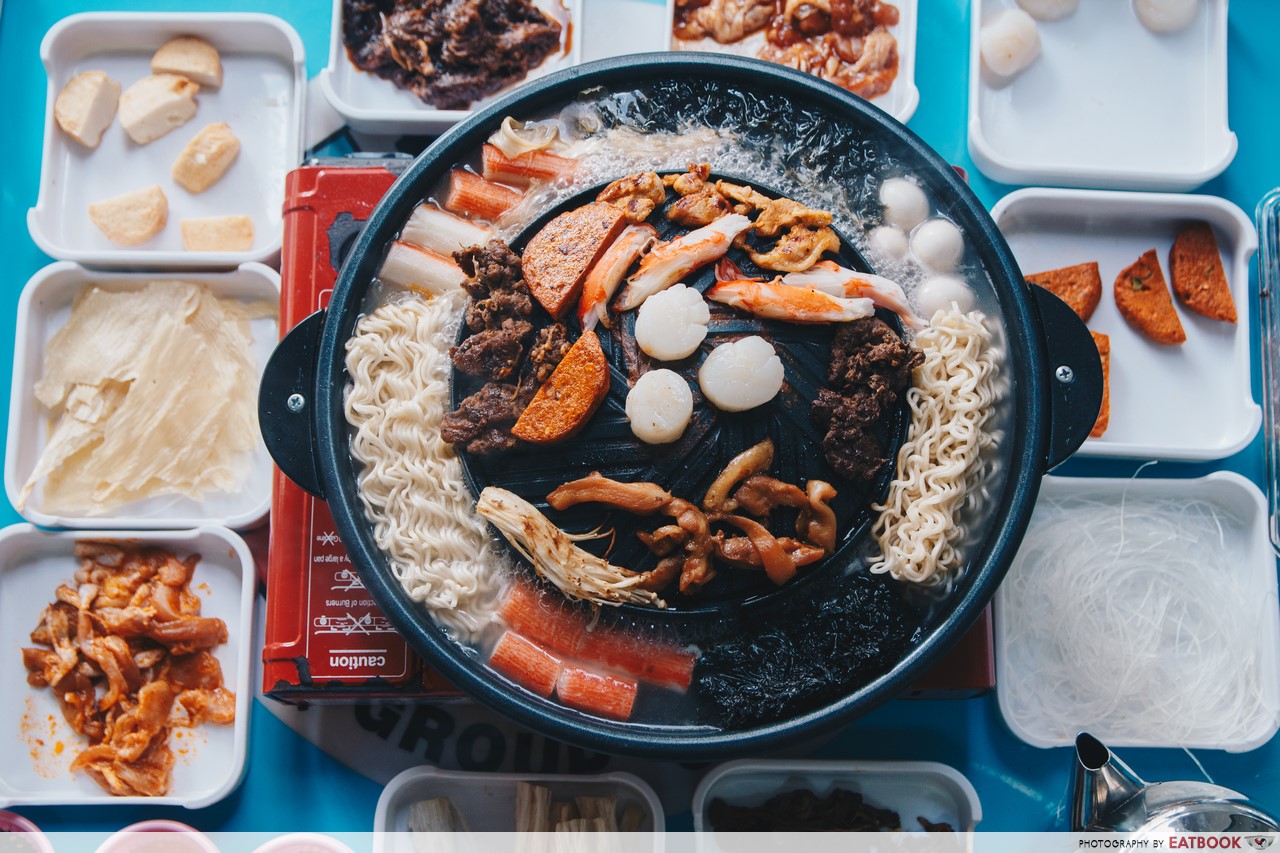 Here, you can expect an array of international cuisine as well as fusion fare. Some of the vendors would also be bringing in brand new food items, made with regional flavours and local inspirations. These include nasi lemak from Satay Ummi and a truffled egg burger from Butcher The Burger Bar. There's also halal mookata from Chickata, as well as an onigiri sandwich from Okinawa Onigiri.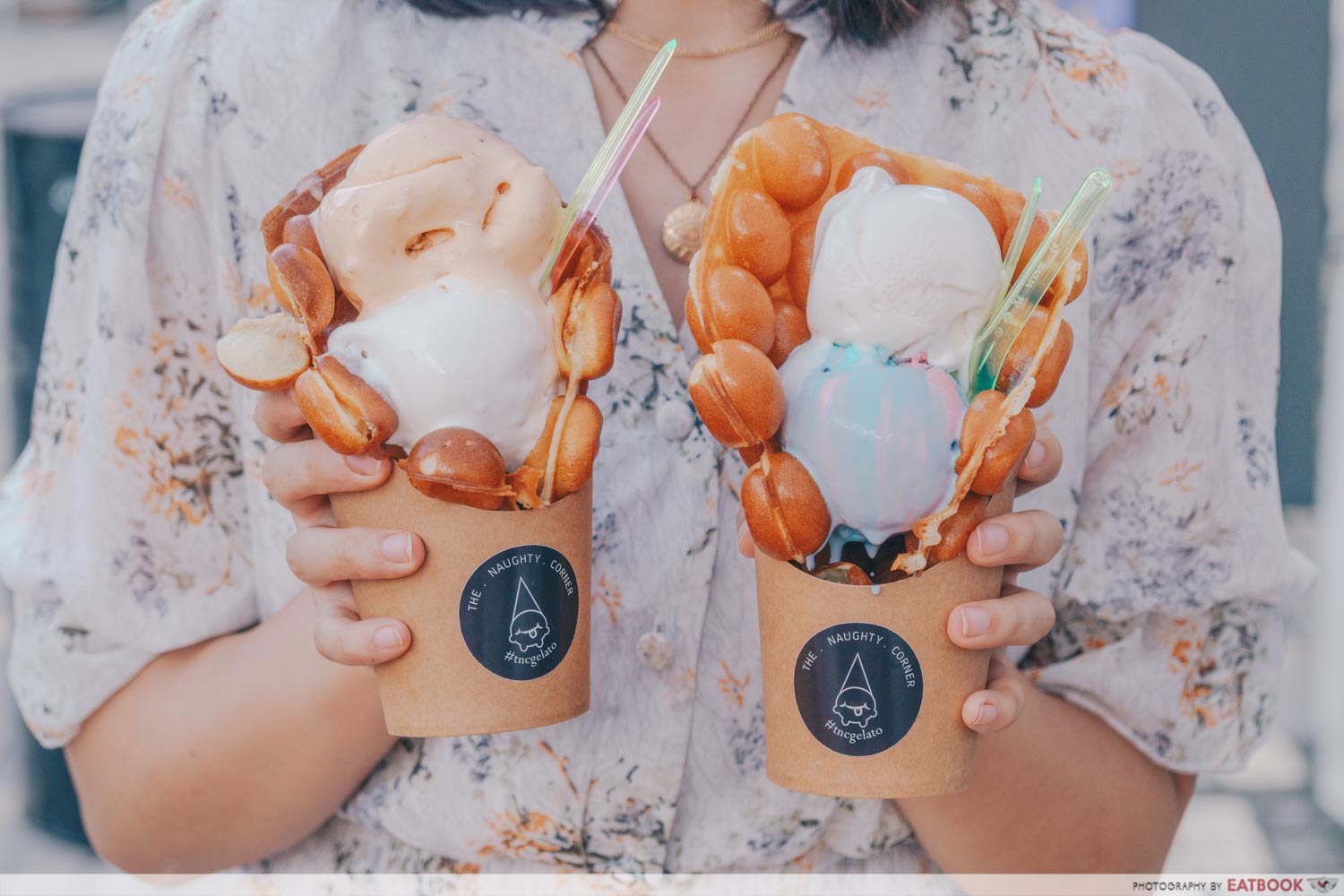 There's even a hype zone at this food hall, with interactive murals created by local artists, primed especially for the 'gram.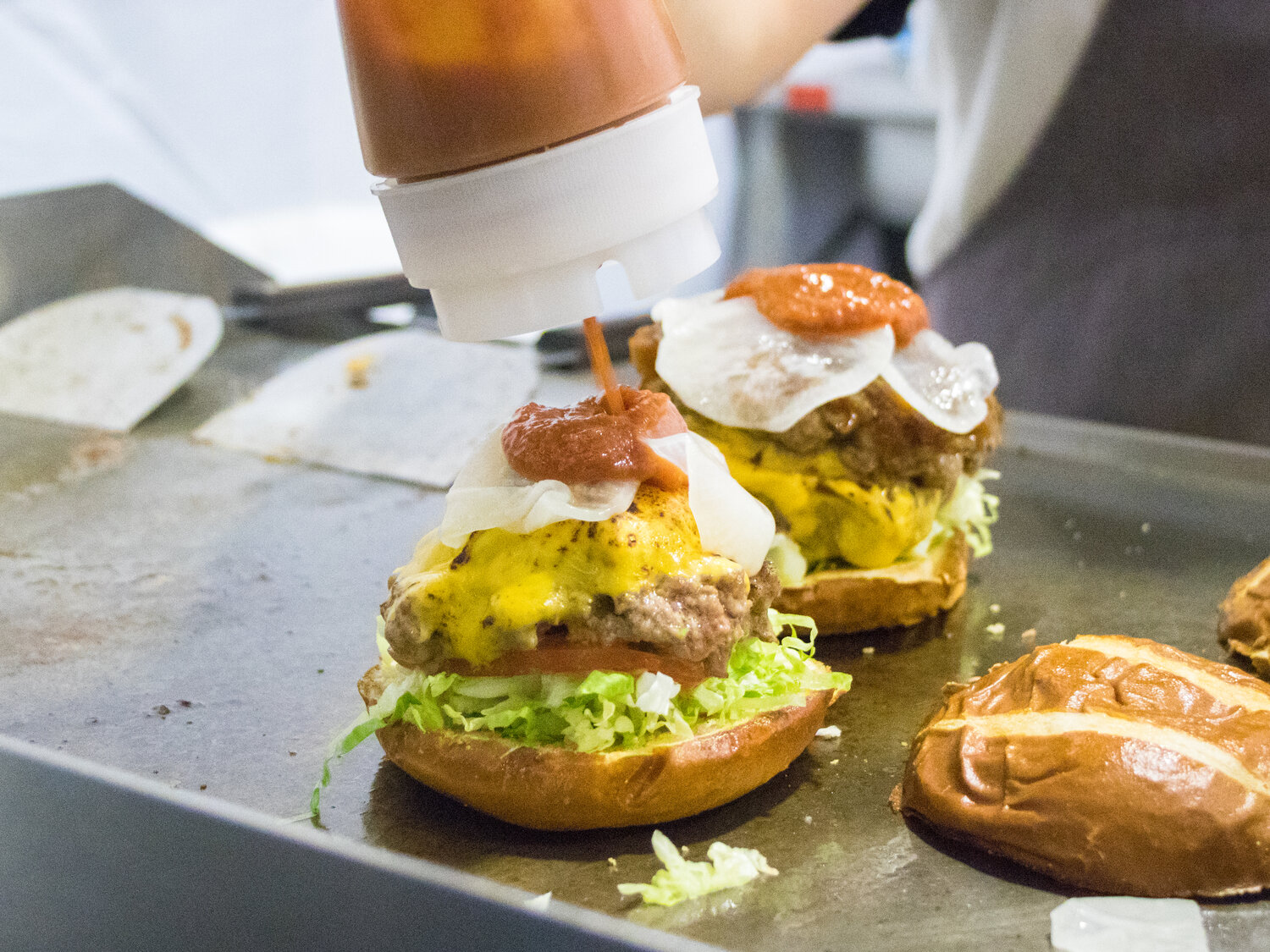 Image credit: Eatbox Singapore
Eatbox has also collaborated with various industry experts to help local vendors at the food hall by providing funds, resources, and contactless payment alternatives. These initiatives amp up the #supportlocal factor, giving you more incentive to head down and try their food items.
Apart from this Eatbox food hall, the organisers will be bringing in two concept spaces, including a themed experience centre as well as a recreational content space, so do keep your eyes peeled for those.
There's no confirmed date for Eatbox's opening as yet, but keep an eye on their Instagram page for more updates. We'll also be updating this article when we have more information available.
While you're here, check out Kettle Gourmet's new Pokemon popcorn series, with localised flavours such as Chilli Crab, and character collectable cards. There's also KOI's new sweet potato and orh nee bubble teas, exclusive to KOI Express outlets and KOI The outlets respectively.
Address: 2 Serangoon Road, Singapore 218227
Opening hours: TBA
Website
The Kettle Gourmet Has New Pokemon Popcorn Series, With Flavours Such As Chilli Crab And More
The post Eatbox: Popular Food Market By Artbox To Open Permanently In Rochor, With Truffle Egg Burger And More appeared first on EatBook.sg – New Singapore Restaurant and Street Food Ideas & Recommendations.