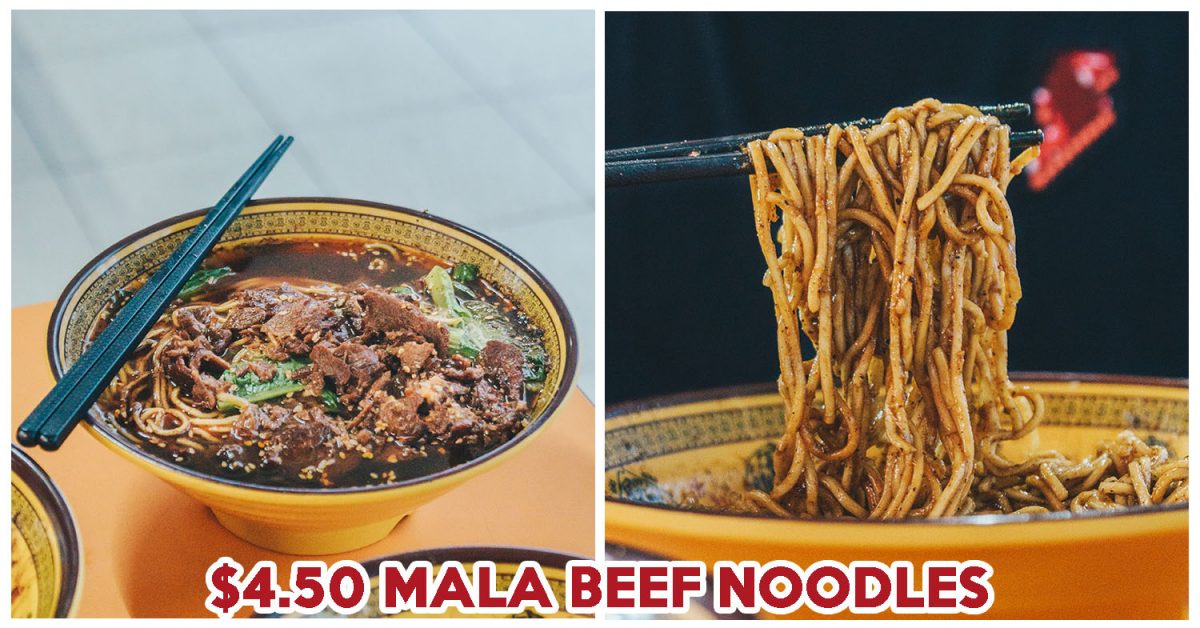 Da Shao Chong Qing Xiao Mian at Upper Boon Keng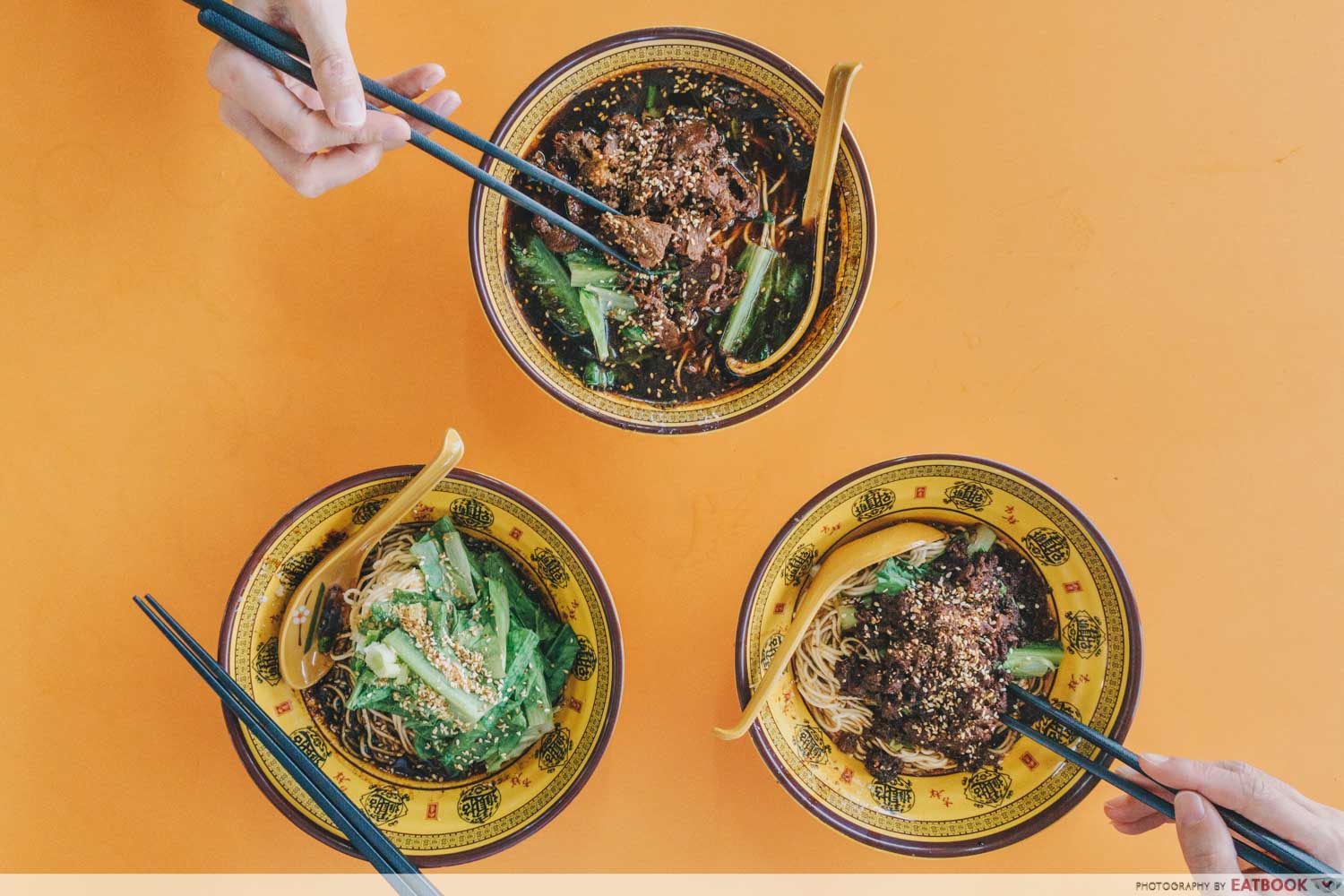 A direct translation of "xiao mian" from the shop's name, Da Shao Chong Qing Xiao Mian, means "small noodles". The phrase refers to providing sustenance in the form of a small and simple meal, which is what the stall at Upper Boon Keng Market And Food Centre aims to provide its customers. 
From Jiangsu province in China, the owner fell in love with Chongqing noodles on a tour around the West side of his home country. Finding the dish unforgettable, he opened his own store in Singapore to serve up his renditions of the noodle dish.
Food at Da Shao Chong Qing Xiao Mian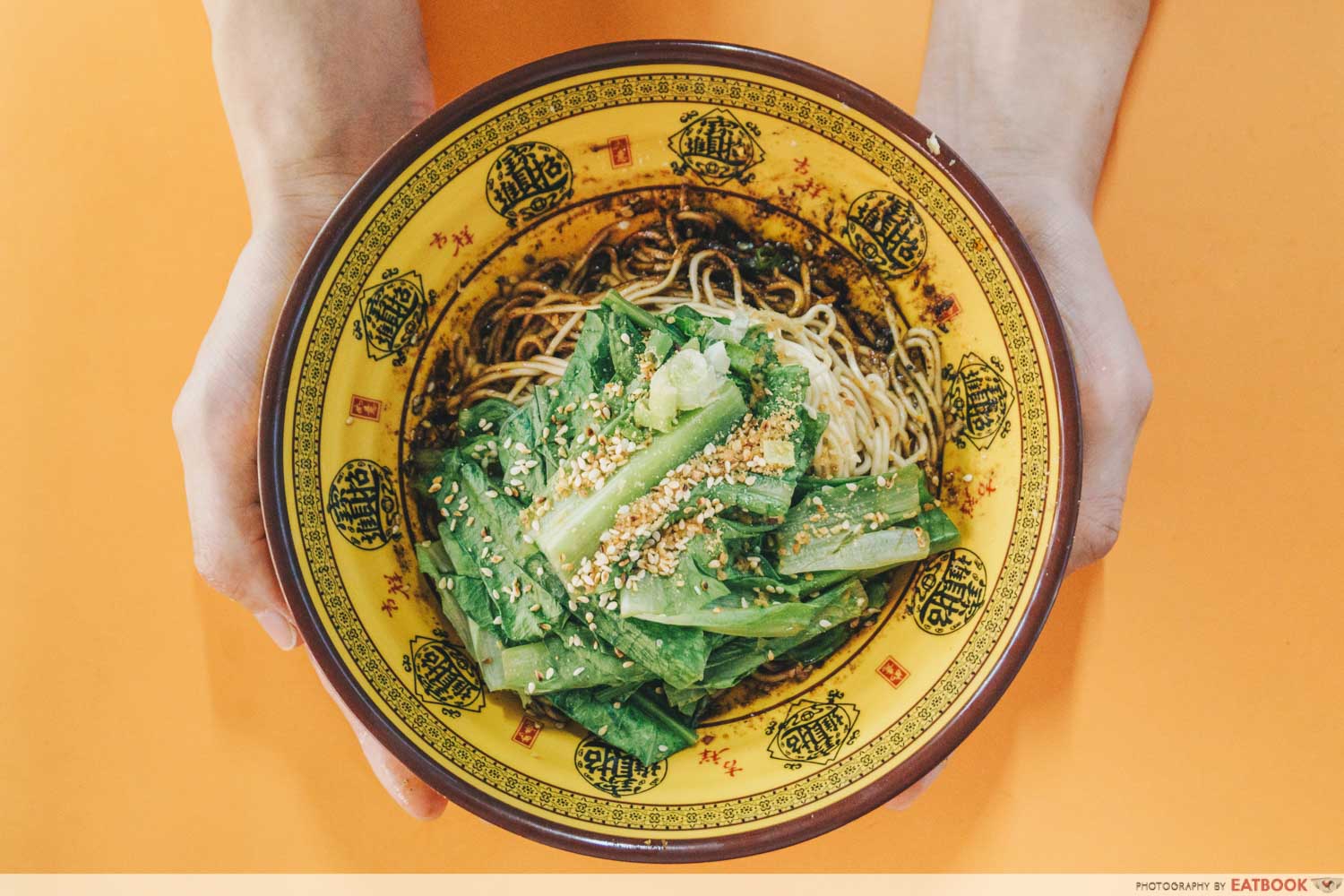 Chongqing is the birthplace of mala and that makes it unforgivable not to order Chongqing Mala Noodle ($3.50) at this store. The level of spice is between zhong la and da la, and this bowl of noodles numbed out my taste buds. For those who find pleasure in such pain, the owner is very accommodating to increase the spice levels for you.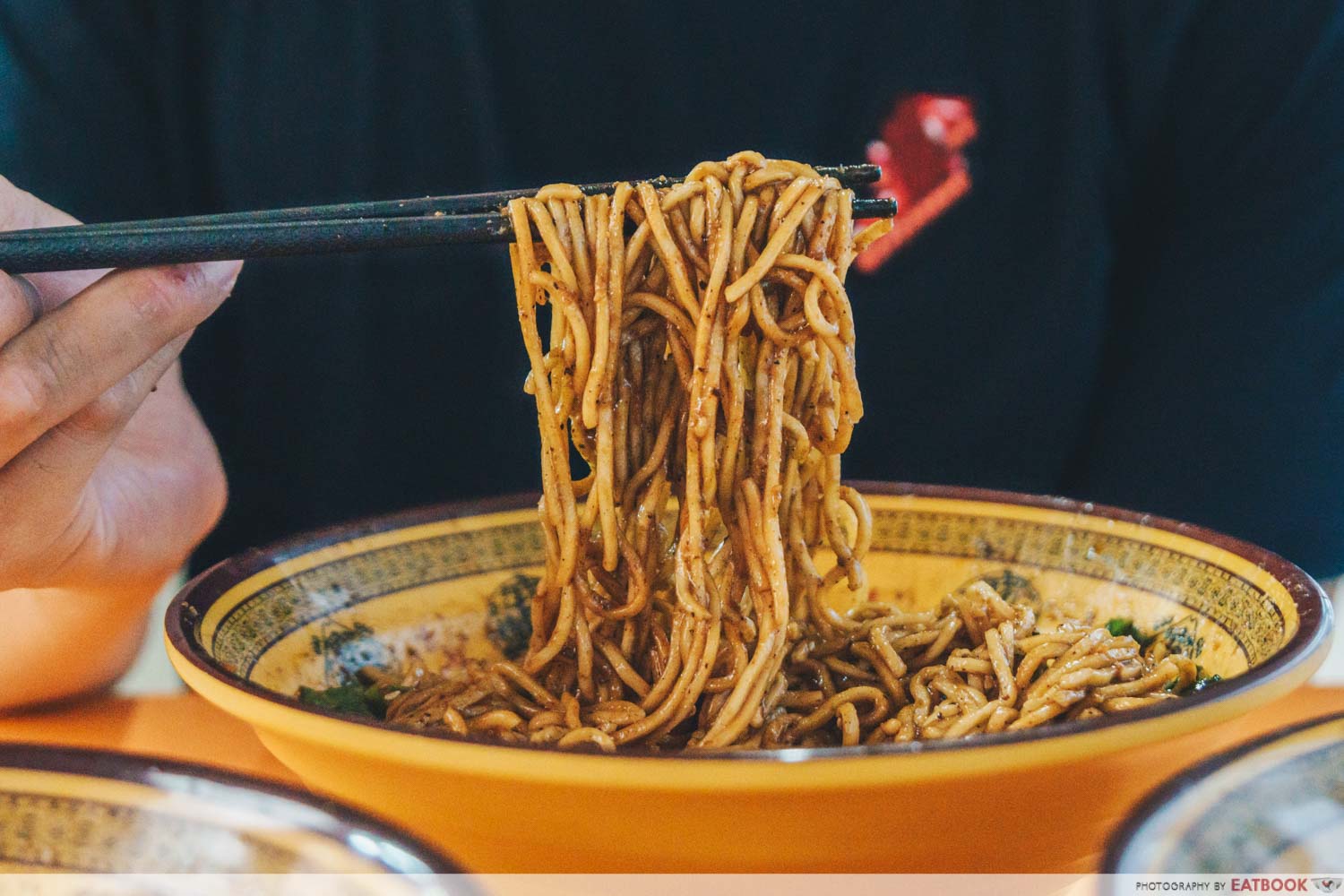 The thin wheat noodles are meant to feel smooth in the mouth. Every bite bore spicy, numbing flavours of peppercorn and chilli oil, the combination of which proved sadistically addictive. It eventually proved to be a lethal combination. Slurping the mala noodles became too mouth-watering, and doing it too fast might leave you begging for a drink.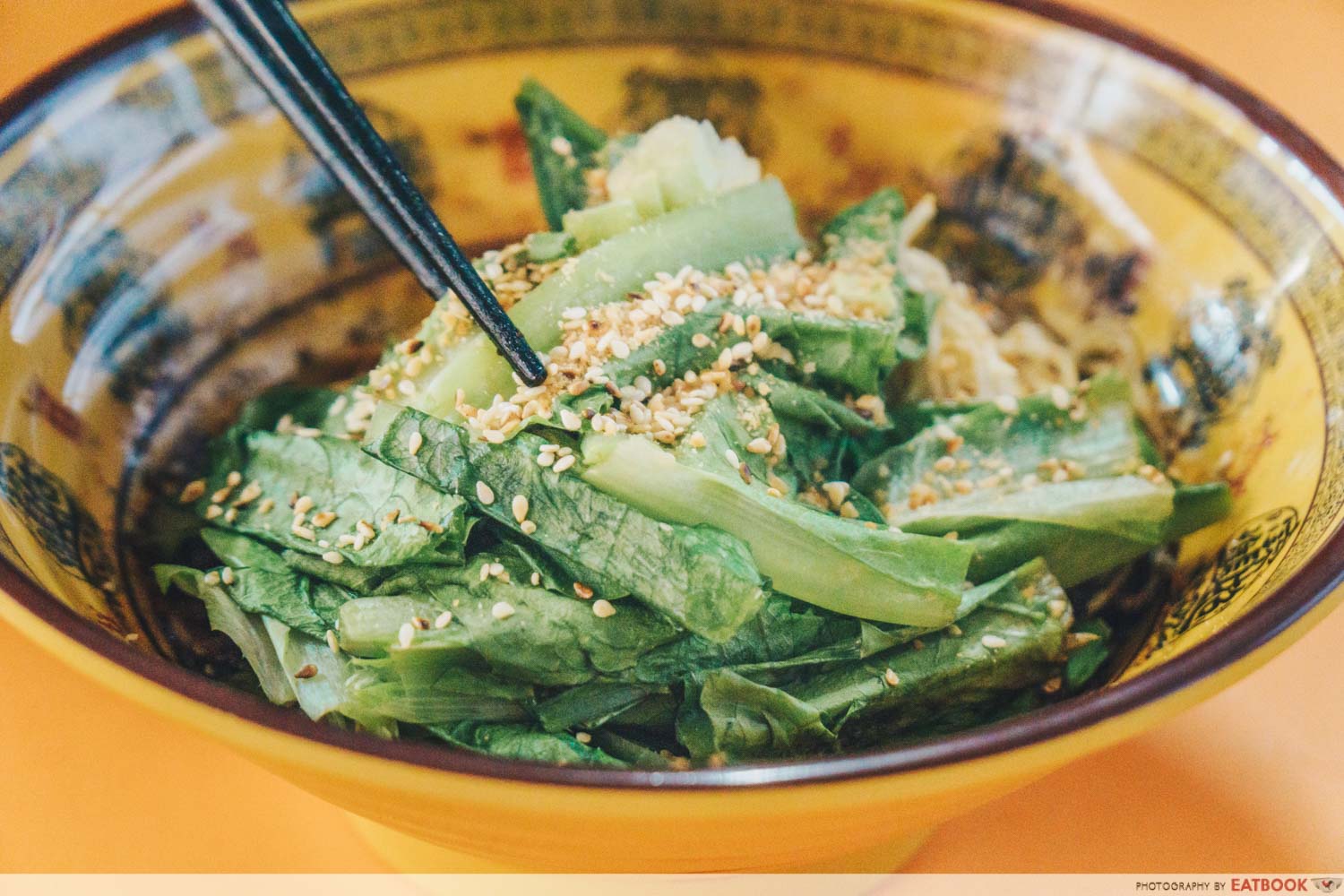 The original Chongqing mala noodles is actually a vegetarian dish and this version was no exception. It came with generous servings of greens, which can be mixed into the noodles for an added crunch.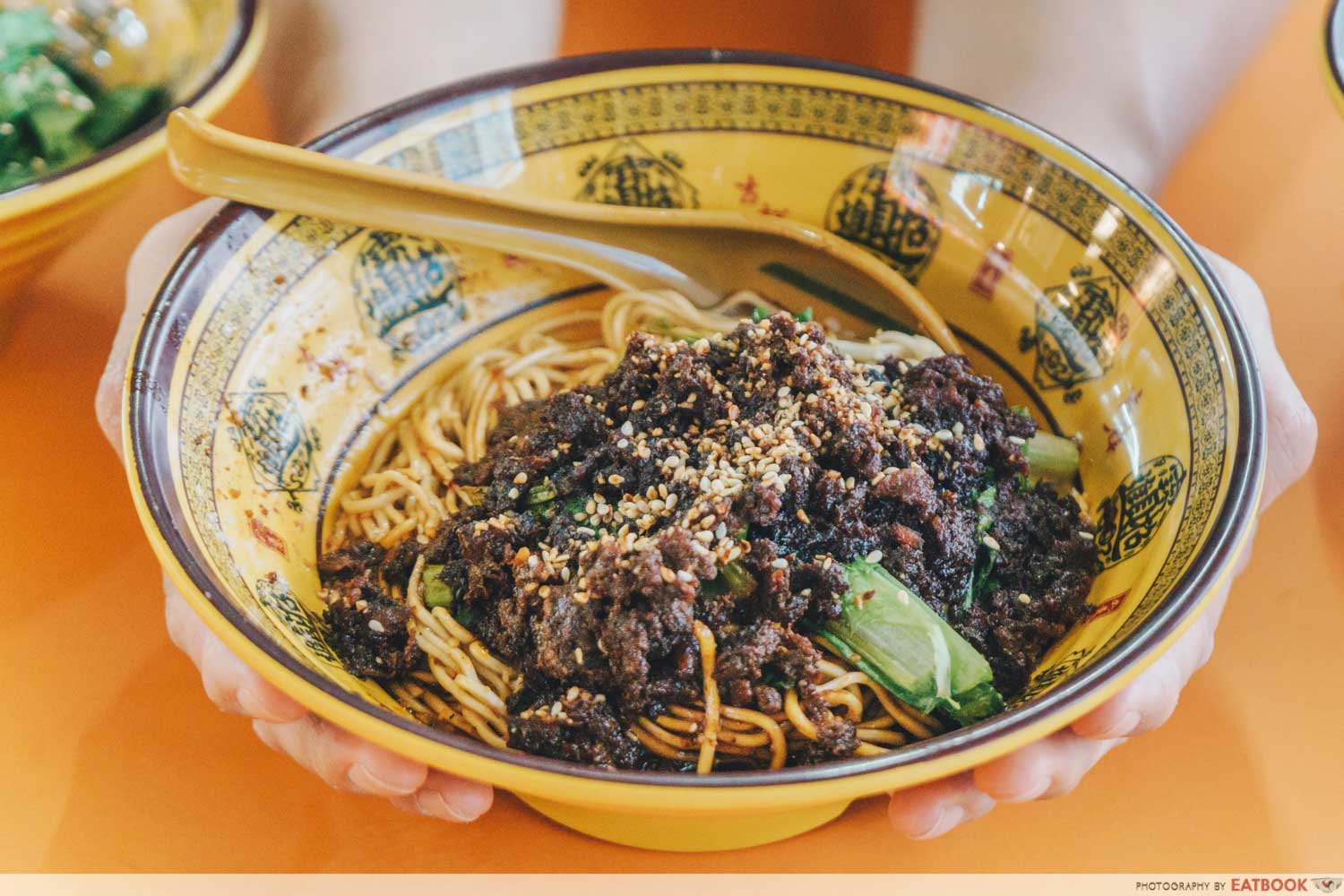 Fun fact: Jjajangmyeon might be widely eaten in Korea, but is actually heavily influenced by the Chinese dish, zhajiangmian. I gave the OG a try in the form of the store's Minced Meat Noodles ($4.50).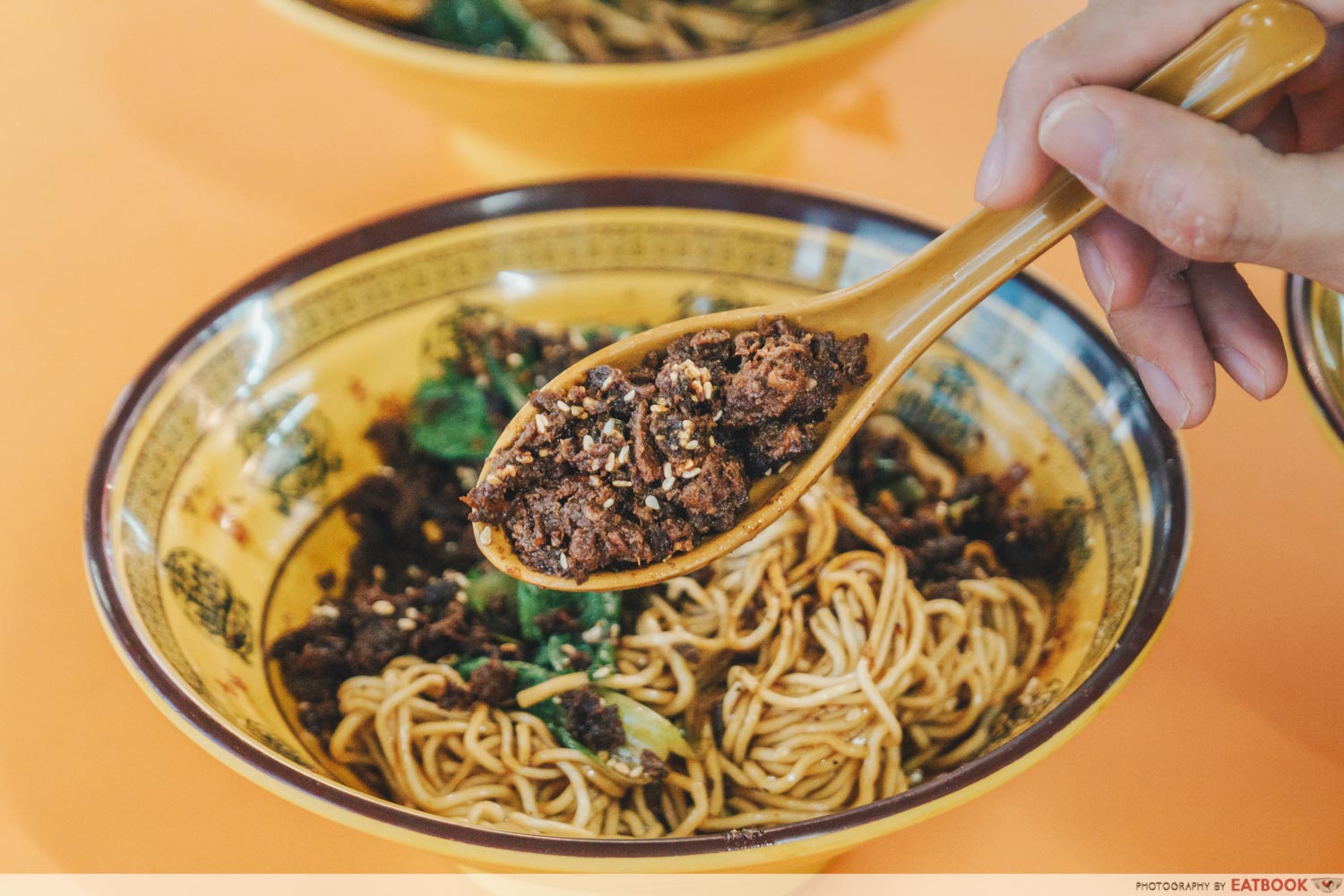 The meat was sweet and not characteristically Chongqing-style, but it went well with the dish and in fact, mellowed out the same chilli oil mix that came along with all of the dishes at this stall. I supposed it was intentional on the chef's part to adapt the topping for the Singaporean palette.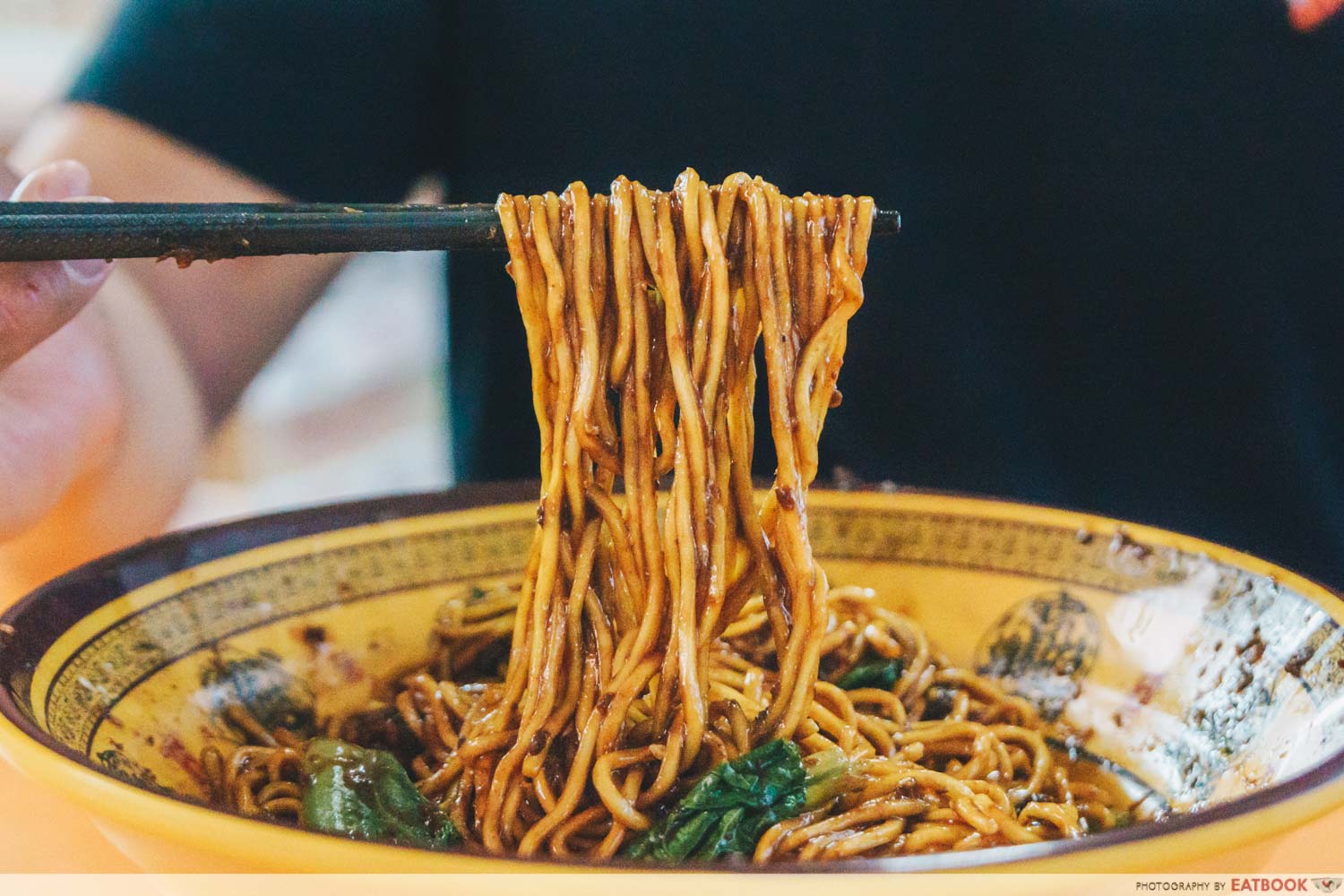 Every slurp of noodles carried with it delicious minced meat, finished with a tongue-tingling sensation.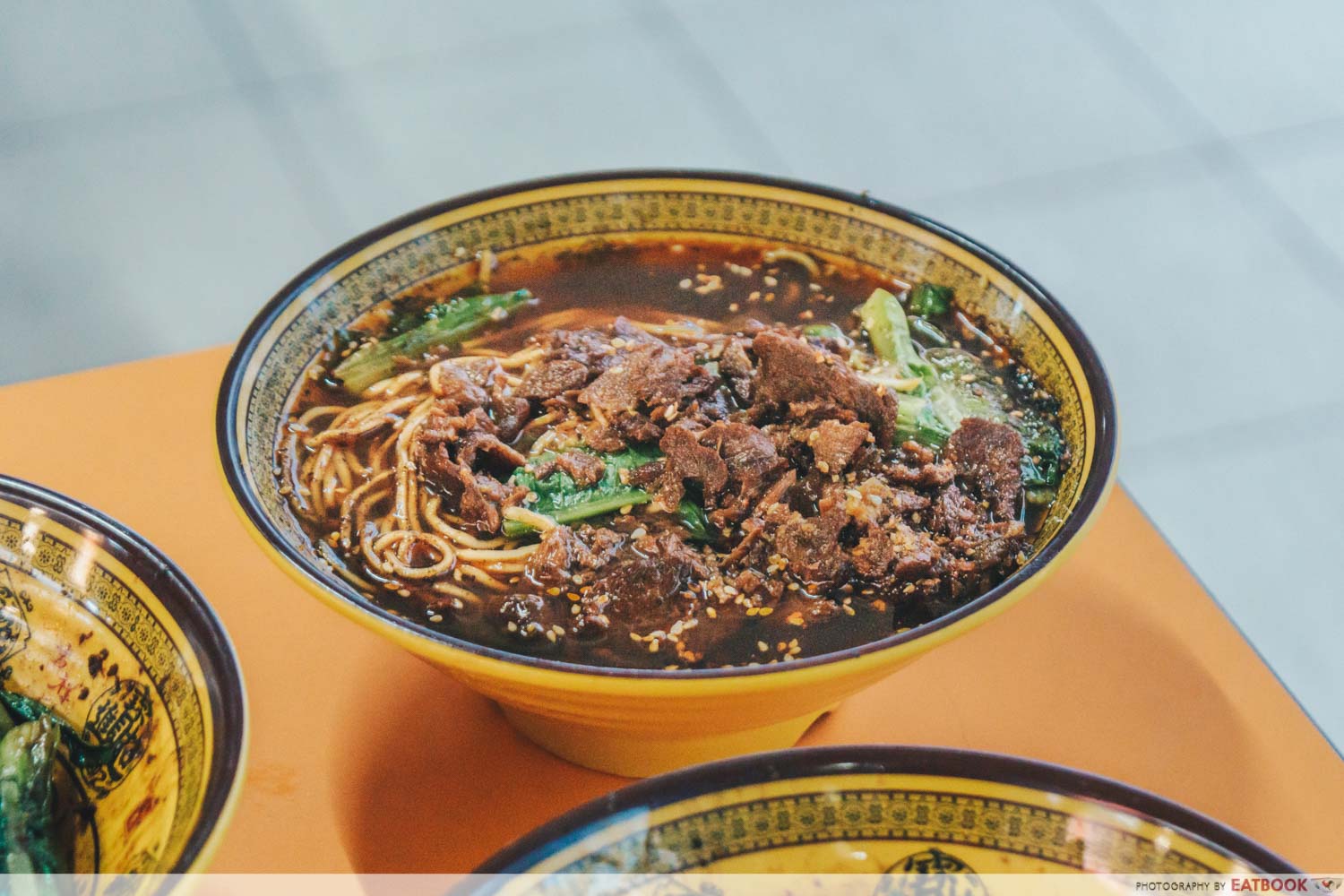 At $4.50, this bowl of Beef Noodles came across as much more affordable than usual. Arriving dressed in the deep, bold, red of Sichuan sauce, the bowl of noodles looked menacing.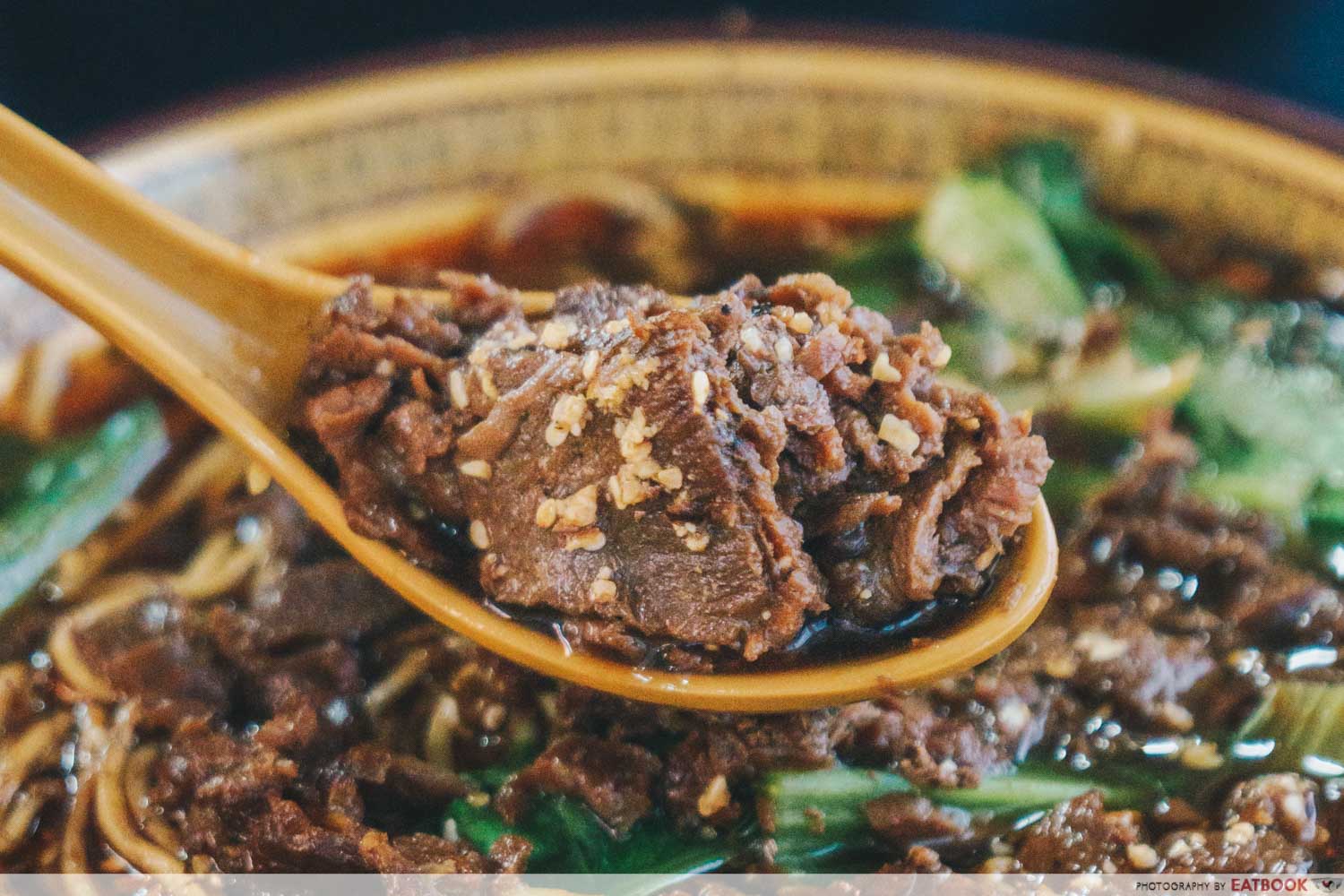 The meat was flavourful and tender, made possible by two key steps during its preparation. First, beer was added to break down the beef fibres, tenderising the meat. Then, it is left in the fridge overnight to marinate in a stock.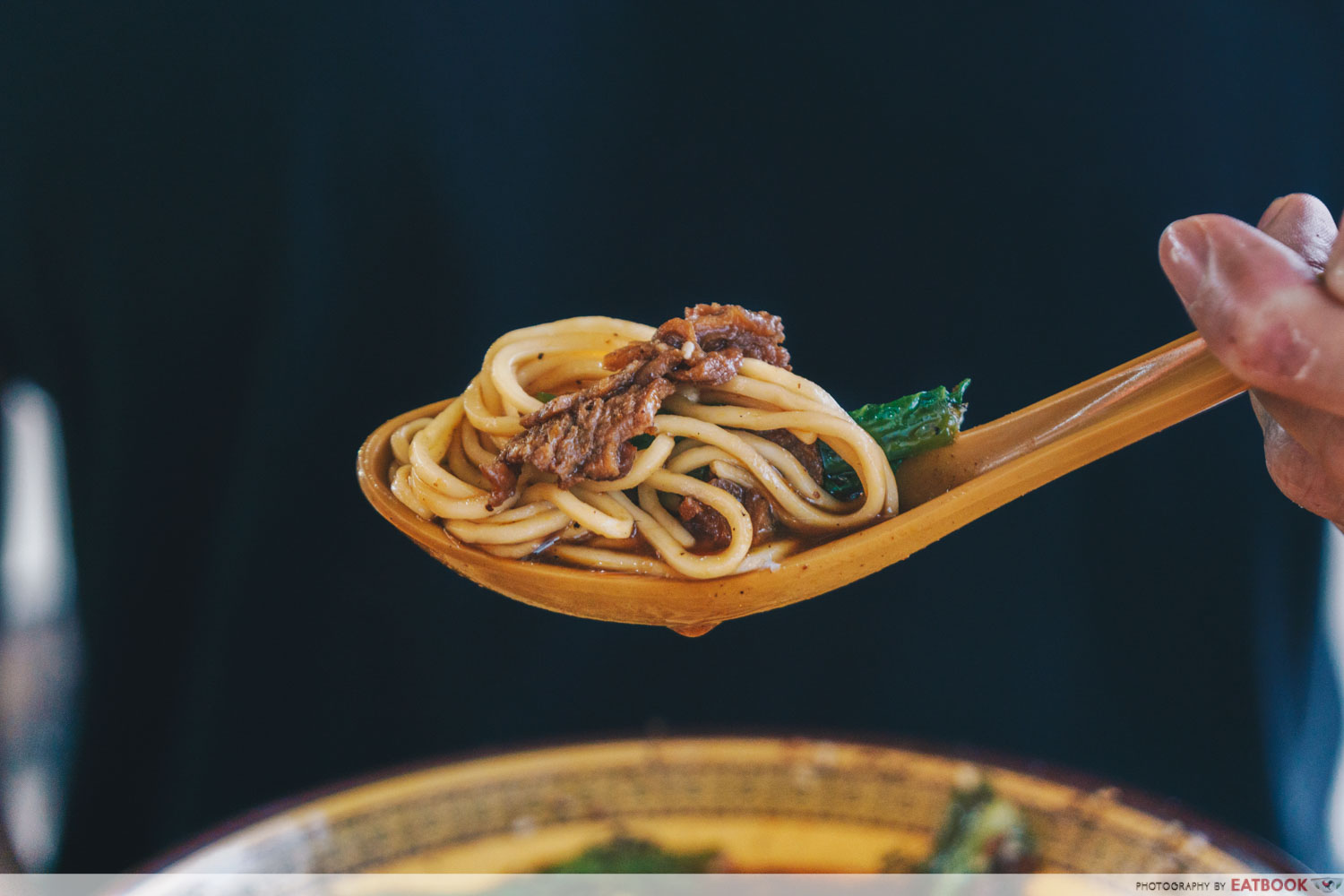 The thin noodles did not hold up well in the soup, so do eat it quickly before they turn soggy. As addictively savoury as the broth is, be careful of the afterburn. 
Ambience at Da Shao Chong Qing Xiao Mian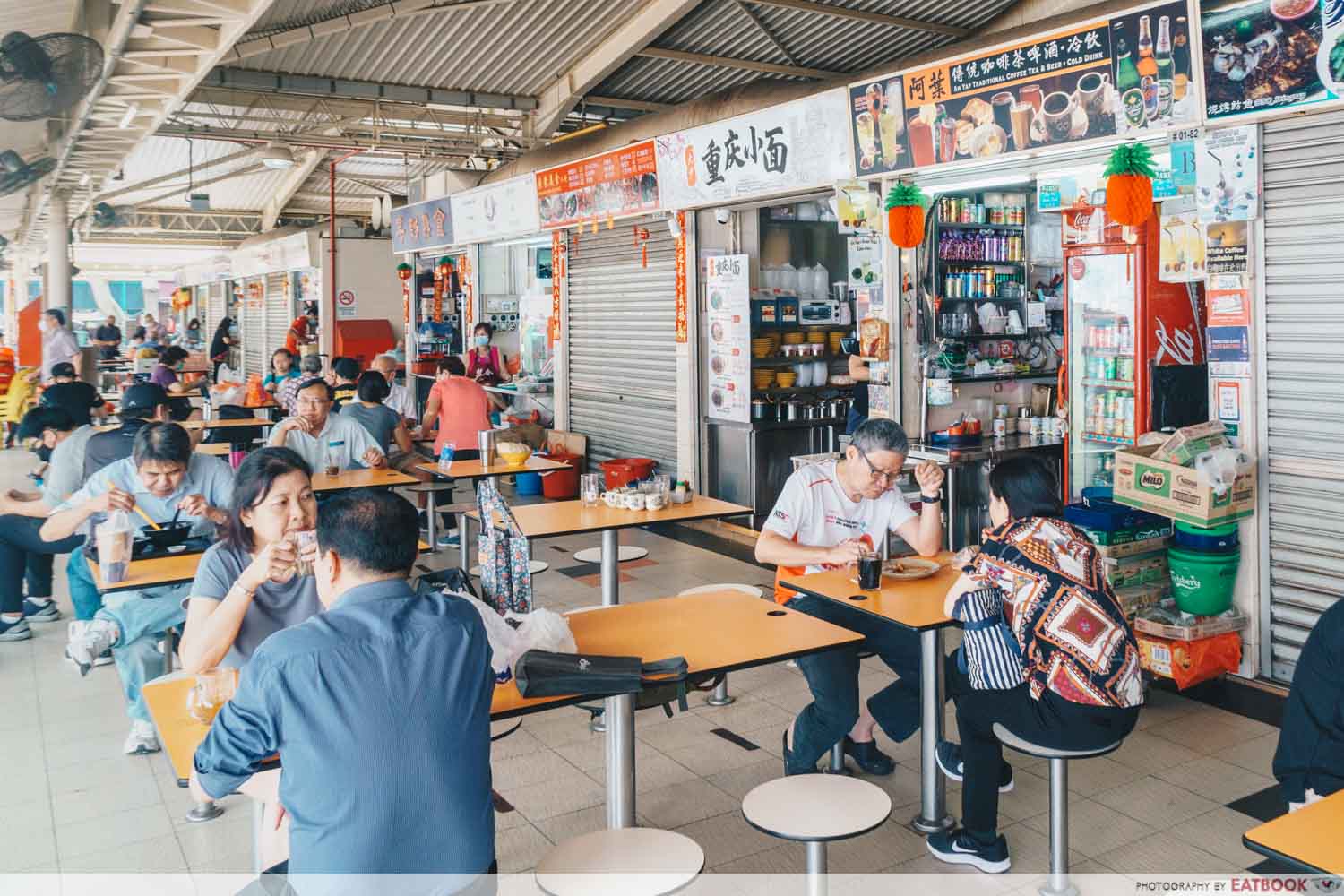 Located at a six-minute walk from Kallang MRT Station, Da Shao Chong Qing Xiao Mian is located near the new prawn noodle stall,. HeyMe. The food centre attracts a steady lunch crowd from the offices nearby. Do come here early or you might not be able to find a seat within the food centre.
HeyMe Review: XL Prawn Noodles And Prawn Porridge By New Hawkers At Upper Boon Keng
The verdict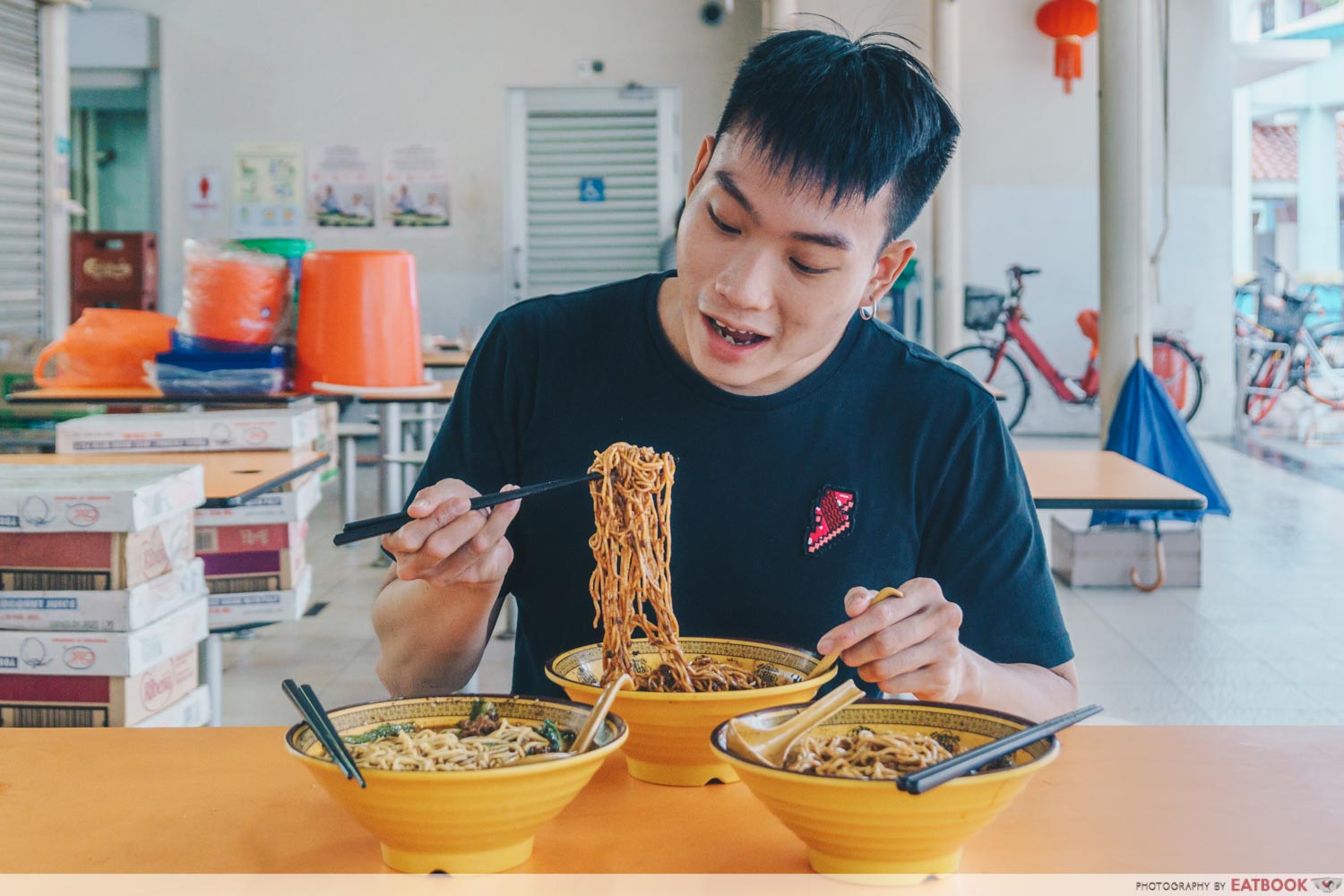 The owner makes everything from scratch himself, crafting good, honest bowls of Chinese noodles that serve their purpose of filling your stomach. While everything tasted good, it might be too plain for some. After all, Chongqing noodles are supposed to be a simple dish for simple folk.
If you're looking for more Chongqing-style dishes, check out our Xiao Mu Deng review for mala hotpot. Otherwise, for more food around the area, check out our Bendemeer food guide for blue nasi lemak, salted egg yolk crab and more.
Address: 17 Upper Boon Keng Road, #01-81, Upper Boon Keng Market and Food Centre, Singapore 380017
Opening hours: Wed-Mon 10:30am to 8pm
Tel: 9424 3633
Website
Da Shao Chong Qing Xiao Mian is not a halal-certified eatery.
Xiao Mu Deng Traditional Hotpot Review: Chongqing Ma La Hot Pot With Unique Ingredients At Chinatown
Photos taken by Darren Tien.
This is an independent review by Eatbook.sg.
The post Da Shao Chong Qing Xiao Mian Review: Legit Chongqing-style Mala Beef Noodles At Boon Keng appeared first on EatBook.sg – New Singapore Restaurant and Street Food Ideas & Recommendations.