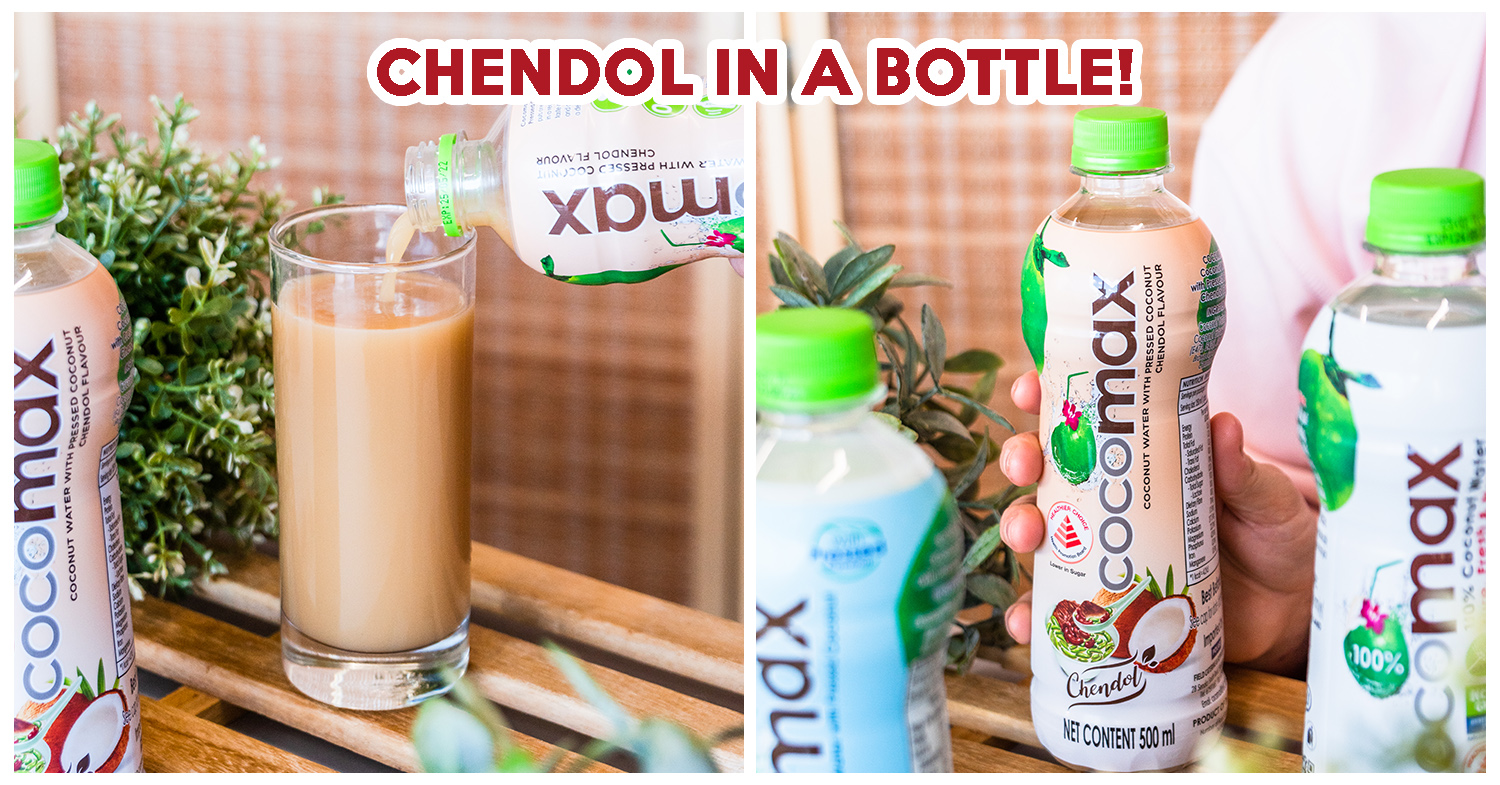 Cocomax Chendol coconut water
Think of local desserts that perfectly satisfy your sweet tooth and keep you cool in this heat, and chendol comes to mind. The iconic, icy combination of red bean, jellies, coconut milk, and gula melaka is delicious, but it might not be the most convenient to enjoy when you're on the go. Thankfully, the geniuses behind Cocomax have launched a new, limited edition chendol-flavoured coconut water with pressed coconut, so you can enjoy double the coconutty goodness wherever you are.
The Cocomax Coconut Water with Pressed Coconut Chendol Flavour (from $2.25) nods to Singaporeans' love for chendol. This is the very first of its kind in Singapore, and will launch on 5 July, ahead of National Day, to celebrate its local roots.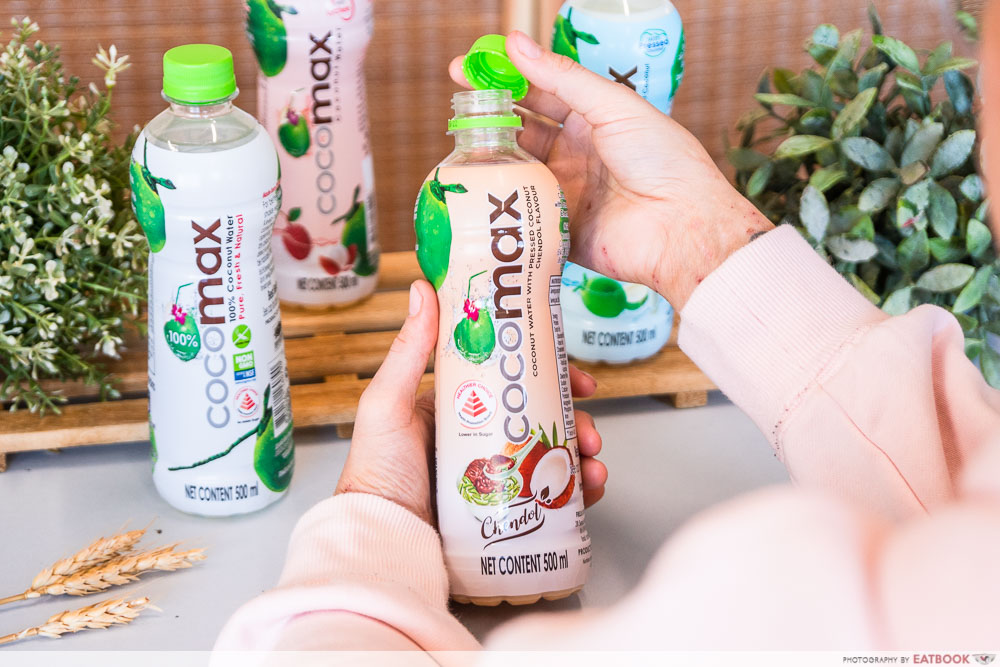 Fans of both chendol and coconut water will delight at the brown sugar notes of this drink. When combined with pressed coconut, this starts to taste like the "soup" from a bowl of melting chendol—milky, aromatic, and most importantly, nostalgic.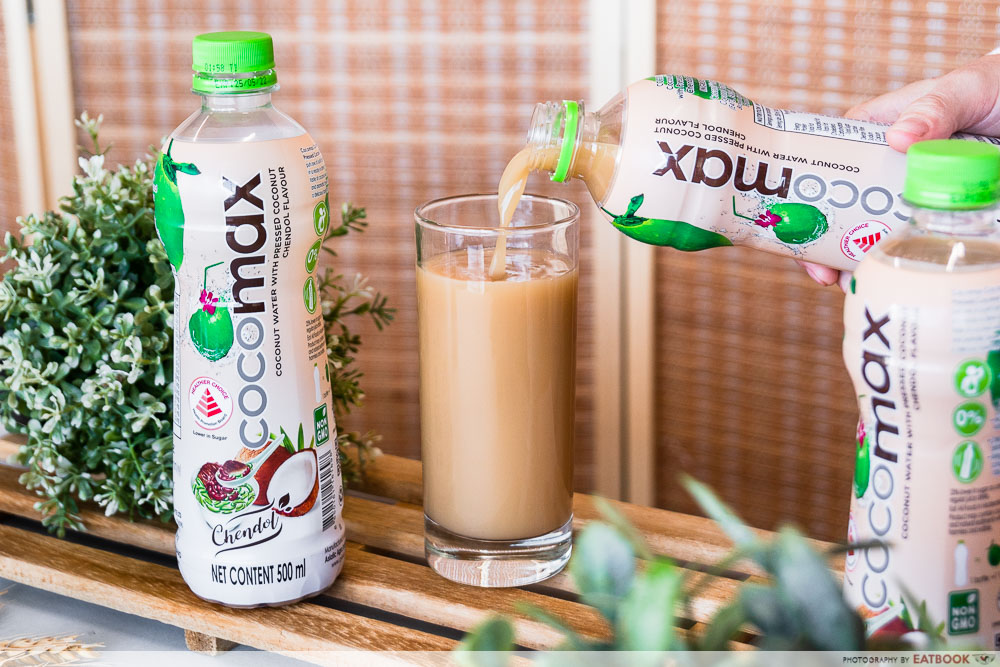 Besides taste, you're also getting the health benefits associated with drinking coconut water. If you don't already know, coconut water is nature's isotonic drink. It contains five essential electrolytes to hydrate you, and is a healthier alternative to sweet or soft drinks.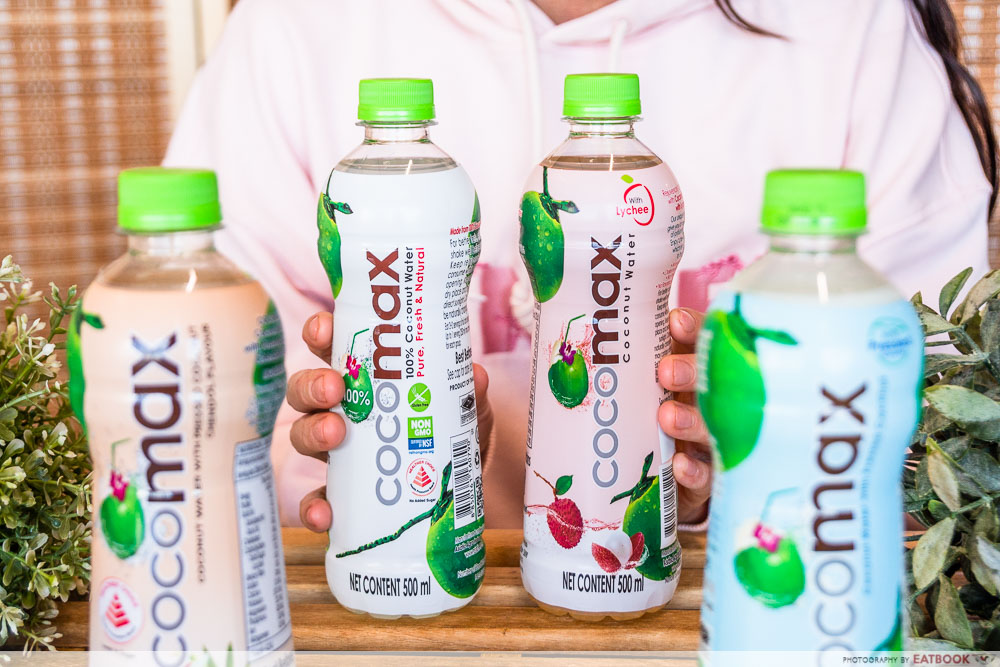 Apart from the new chendol flavour, Cocomax also has three other flavours in its line. The most popular is their 100% Coconut Water (from $2.25), which is also the number one best-selling coconut water in Thailand. Lightly sweet and fragrant from the notes of real fruit, you almost feel like you're drinking the water out of an actual coconut.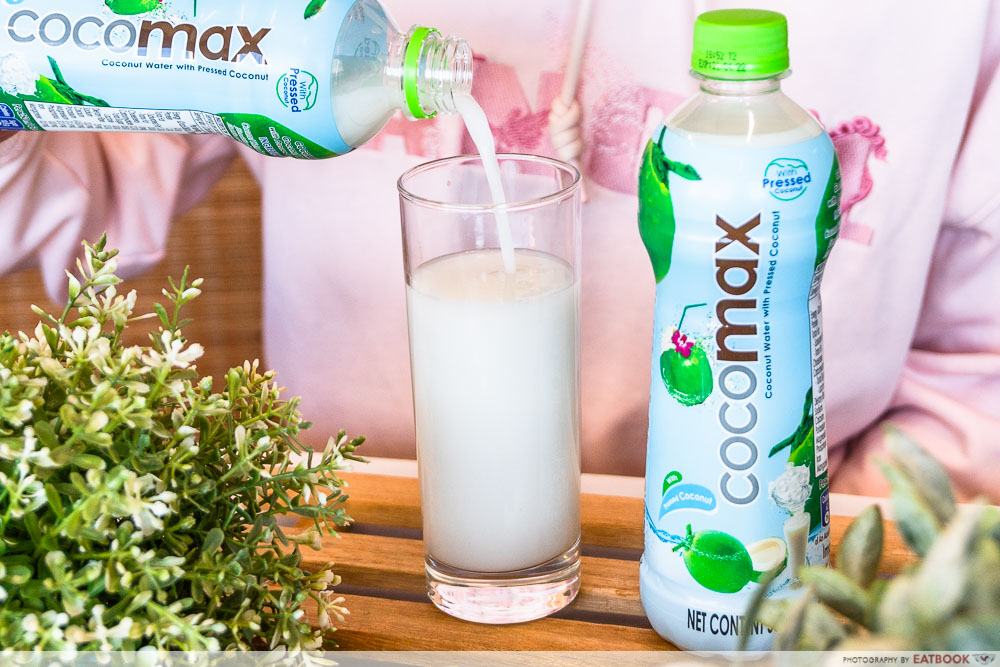 For coconut water that is more reminiscent of the currently popular coconut shakes or milk, try their Coconut Water with Pressed Coconut (from $2.25) instead, which is a slightly creamier drink. 
Alternatively, Cocomax also has their extra-fruity Coconut Water with Lychee (from $2.25), offering drinkers a tropical pick-me-up in the middle of the hot afternoons we've been experiencing lately.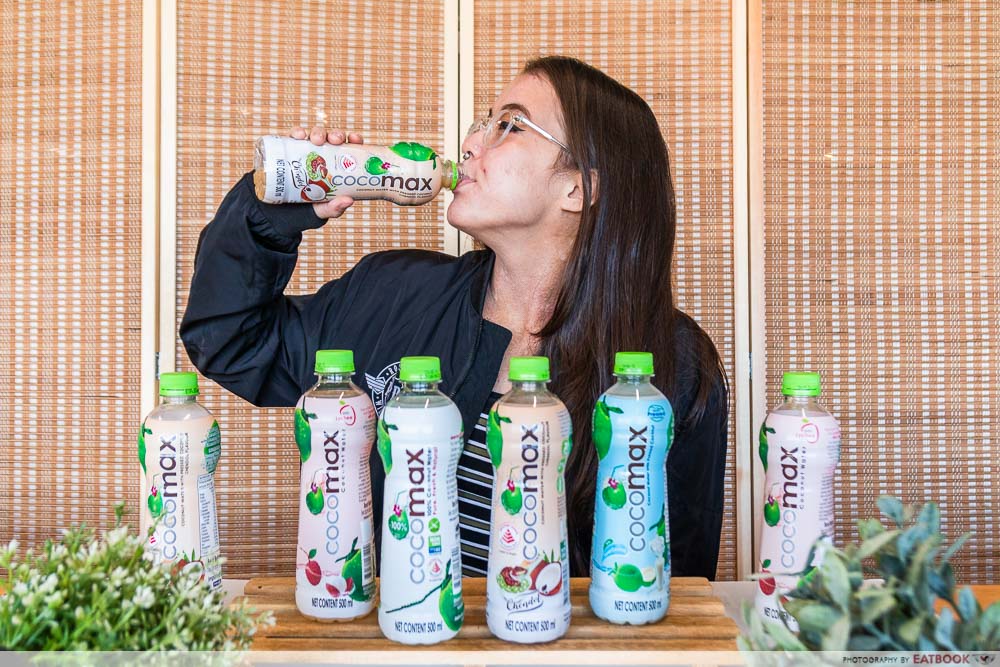 The Cocomax Coconut Water with Pressed Coconut Chendol Flavour is exclusively available at NTUC outlets islandwide, while the other three Cocomax Coconut Water flavours are available at all major supermarkets, convenience stores and online marketplaces. 
Photos taken by Yi En Chew.
This post was brought to you by Cocomax Coconut Water Singapore.
The post Cocomax Coconut Water Has New Limited Edition Chendol Flavour appeared first on EatBook.sg – New Singapore Restaurant and Street Food Ideas & Recommendations.